We've made a quick pit stop in Dublin, Ireland: land of historic castles, Catholic churches, leprechauns, shamrocks, pots of gold, pints of Guinness and rowdy pubs filled with music. With only three full days to explore, we decided to concentrate our efforts on experiences rather than sights. And, since our first day was a Sunday, we were seeking a traditional Dublin, Ireland Sunday Session.
Squeezing a history lesson into our day, we headed to The Brazen Head, the oldest pub in all of Ireland, dating back to the year 1198. The layout includes five small rooms, three of which also have bars, an upstairs and outdoor courtyard. The ambiance – from the Irish Pub décor to the aromas of fish and chips, mussels and beef stew – were exactly how we imagined it would be. Tables in the front bar were reserved for musicians, who were due to arrive in 30 minutes.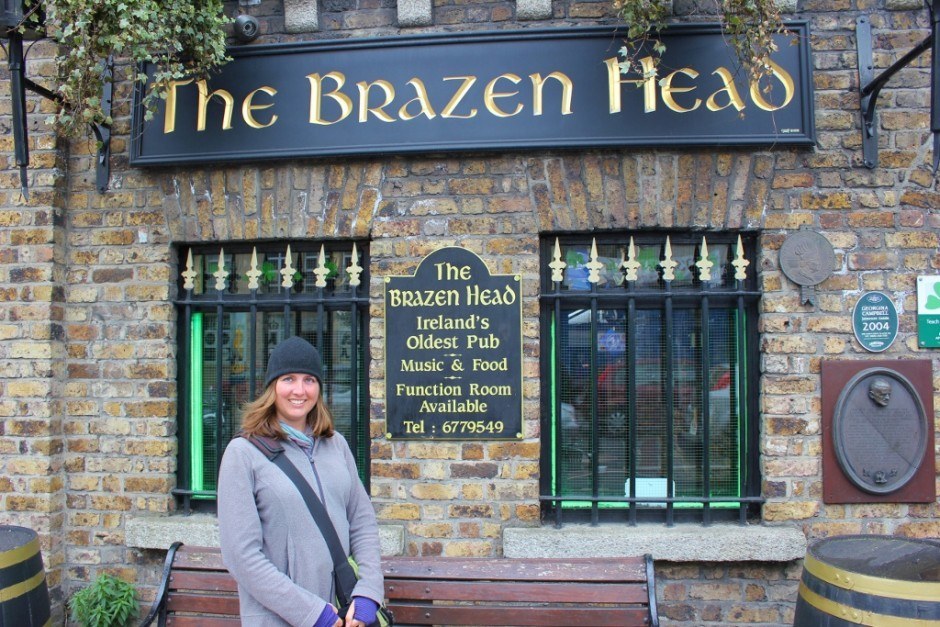 We eased into a booth in the back room and acquired the necessary patience for perfectly poured pints of Guinness. Our first sip confirmed what we had heard: Guinness tastes better in Dublin. I wondered how many pints have been served from these bars – and based on our initial observations and quick math – there have been many.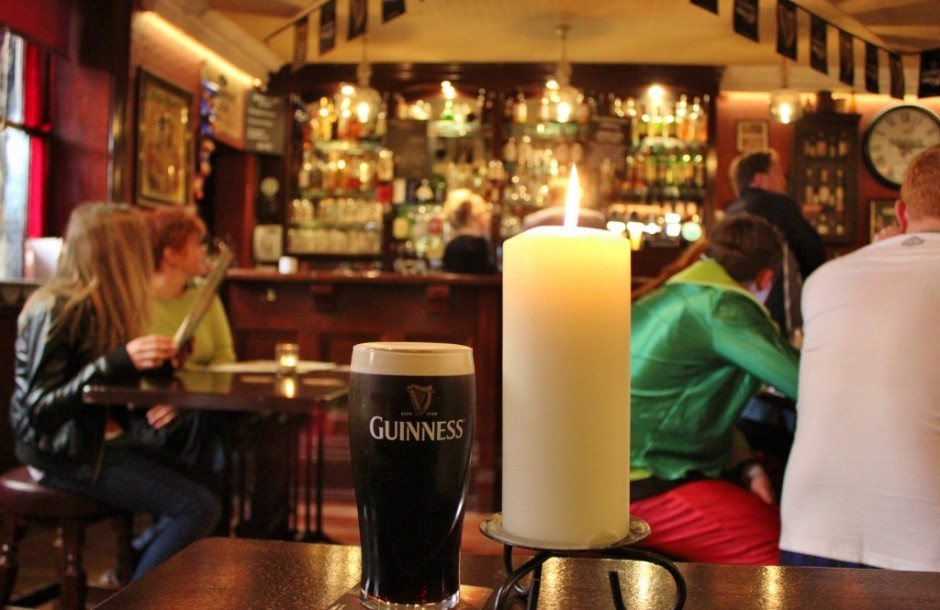 We headed to the front room for the music to find that the previously full bar was now packed. We squeezed in along the back wall and, standing on my tippy-toes, over the crowd I could see the seven musicians in the corner booth. Ranging in age from nearly dead (their words, not mine) to rather young, they played guitars, a fiddle, an accordion, a couple of bodhrans (Irish drums), and spoons, but had no microphones or amplifiers.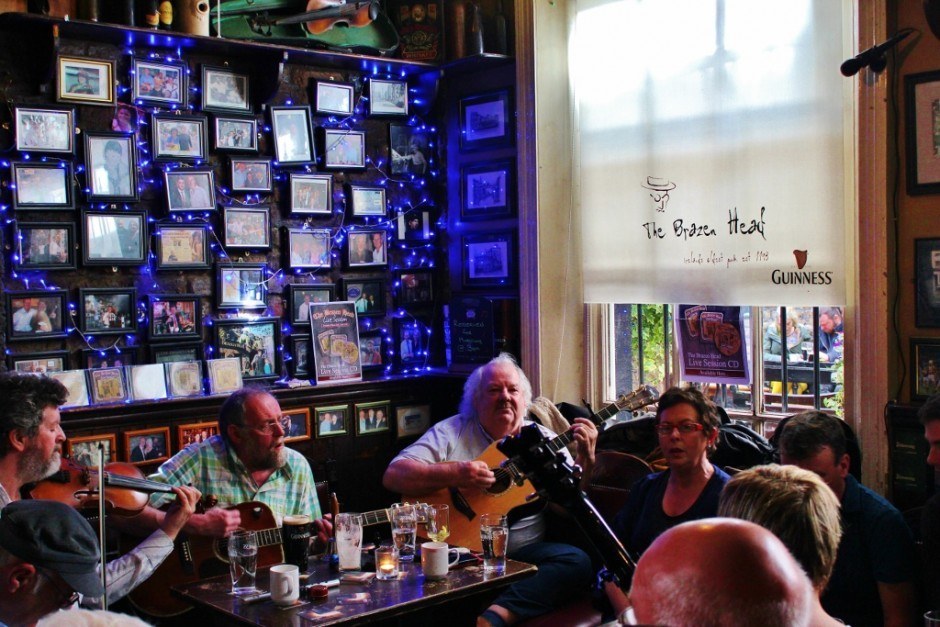 It truly was a traditional Dublin, Ireland Sunday Session, as they also doubled as comedians and story tellers. During traditional ballads, the entire bar sang along and when they played upbeat tunes, there was so much stomping that the room was shaking.
Initially, we had anticipated only staying for a few tunes, but the atmosphere was so engaging that we couldn't tear ourselves away. Even during their short break, a Scottish man wearing a kilt busted out his bagpipes.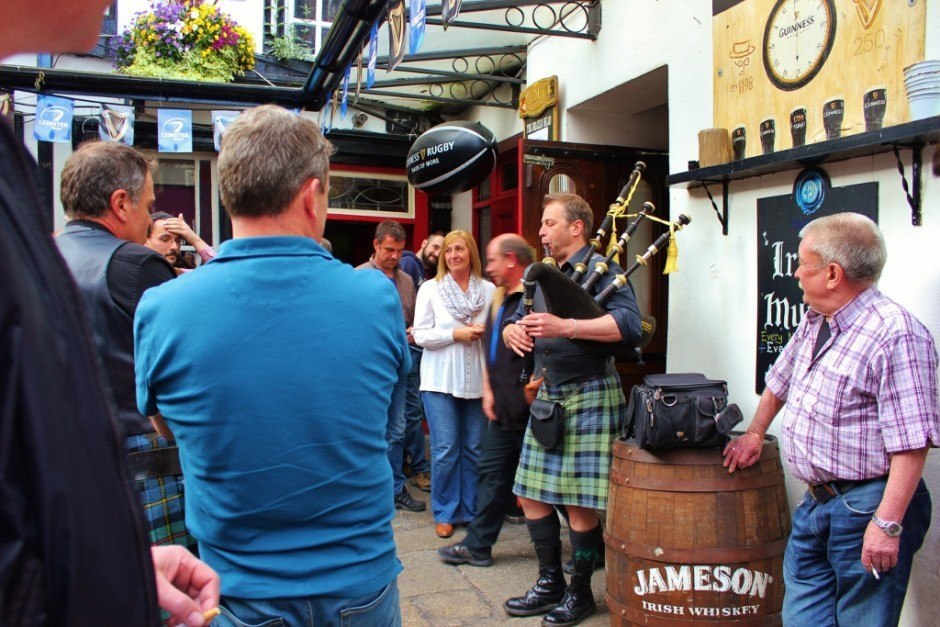 What a fine welcome to the city with a traditional Dublin, Ireland Sunday Session! Slainte!
We want to know: Have you been to a traditional Dublin, Ireland Sunday Session? Which bar? Tell us about it in the comments below!
Pin it!