Just off the coast of Hoi An, Vietnam are the Cham Islands, which are made up of eight islands. Only the largest, Hon Lao, is inhabited with people. Motorboats race tourists across the nine miles of choppy water for a day trip to the Cham Islands. The itinerary included a quick look around the town, snorkeling, lunch and swimming.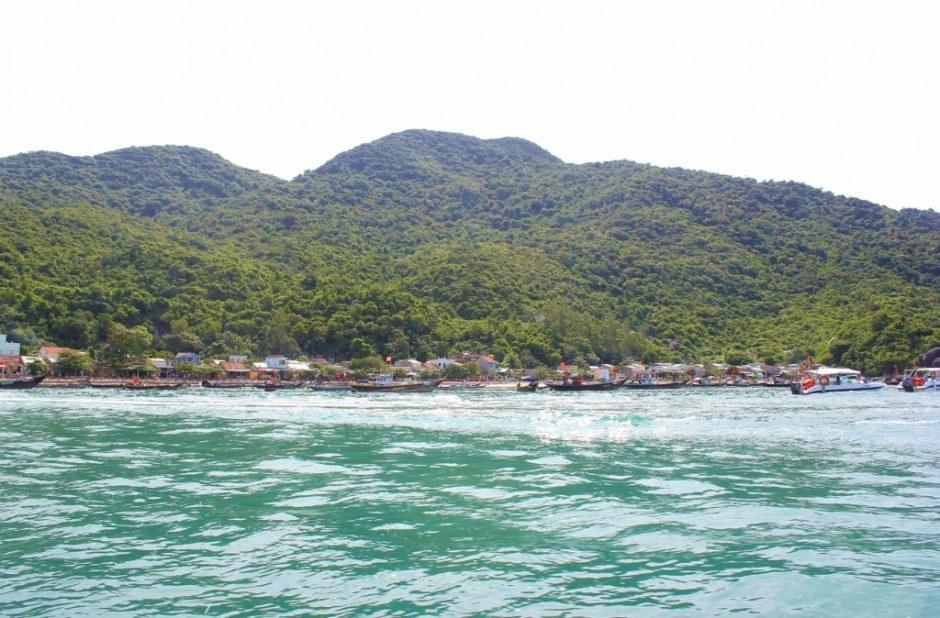 Day trip to the Cham Islands: Hon Lao
On our day trip to the Cham Islands, we took the seats in the front of the boat for the view and got a wild, exhilarating, bumpy ride as a result. From the main harbor, we walked through the closely built houses of the fishing village, much of which now caters to tourists rather than fishing. Resources are scarce on the island; drinking water comes from a well in the center of town and generators are the primary source of electricity.
A temple, school and pagoda sit prominently at the base of the mountain and are accessible by a small path through an open field of grazing cows. We visited the Hai Tang Pagoda, which was built in 1848 in the traditional, wooden Hoi An style, as a place to practice Buddhism and worship the saints.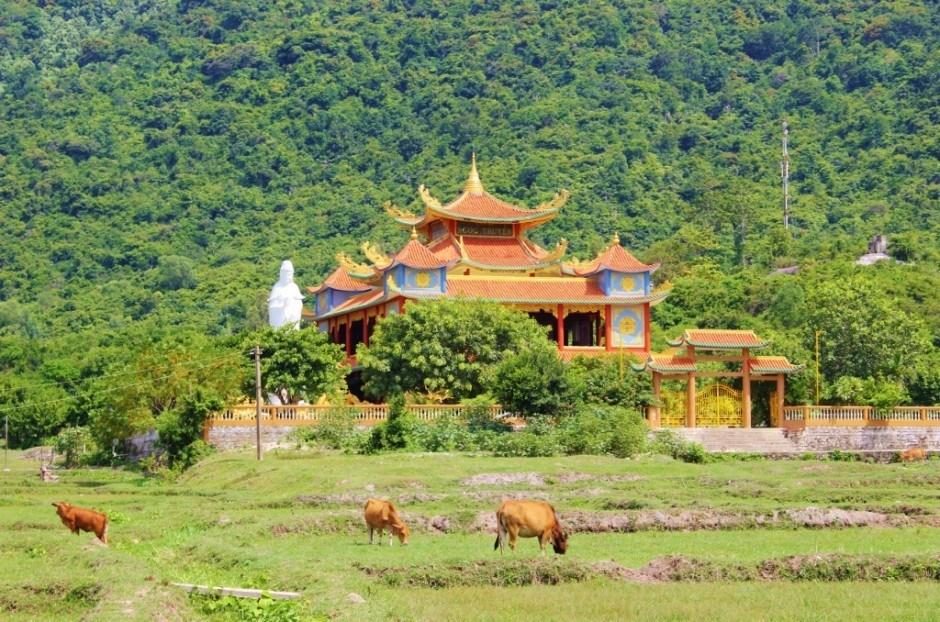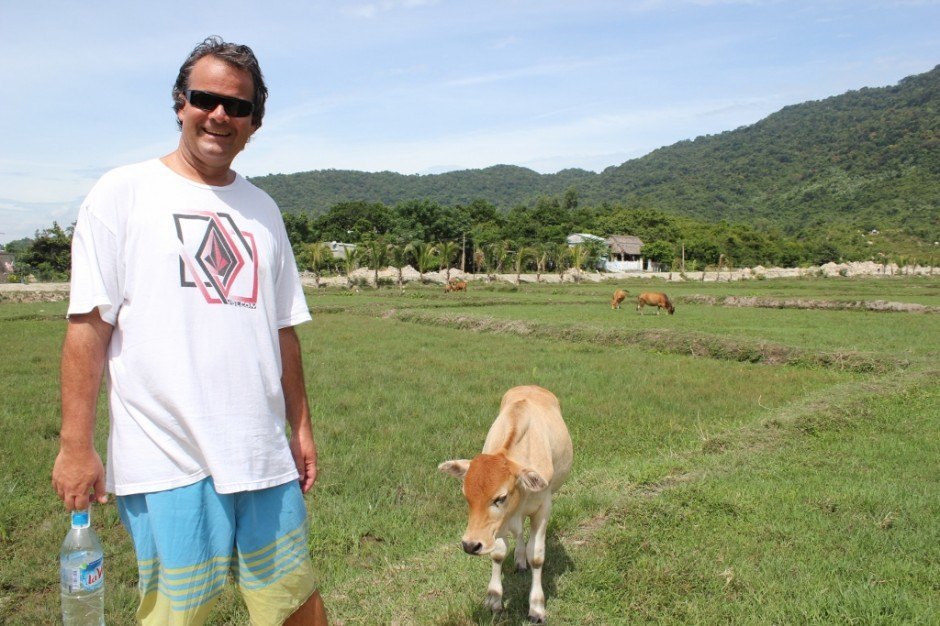 Day trip to the Cham Islands: Snorkeling
While Vietnam is not known for reefs and corals, snorkeling was much better than we expected with a stretch of coral abundant with fish. Clarity was lacking, but we were able to spot Nemo in his anemone, four-foot long trumpet fish and heaps of other fish and sea creatures.
Day trip to the Cham Islands: Lunch
Lunch was grilled on the beach and brought to our table in a never ending parade of dishes: fresh fish, seafood salad on a shell, shrimp, fish head stew (delicious!), veggies and fruit. As has been the trend, there was too much food and we found ourselves in another dilemma of overstuffing ourselves versus rudely leaving food on our plates. The longer we sat and chatted with the fellow tourists, the more food was consumed until we finally just had to get up and walk away.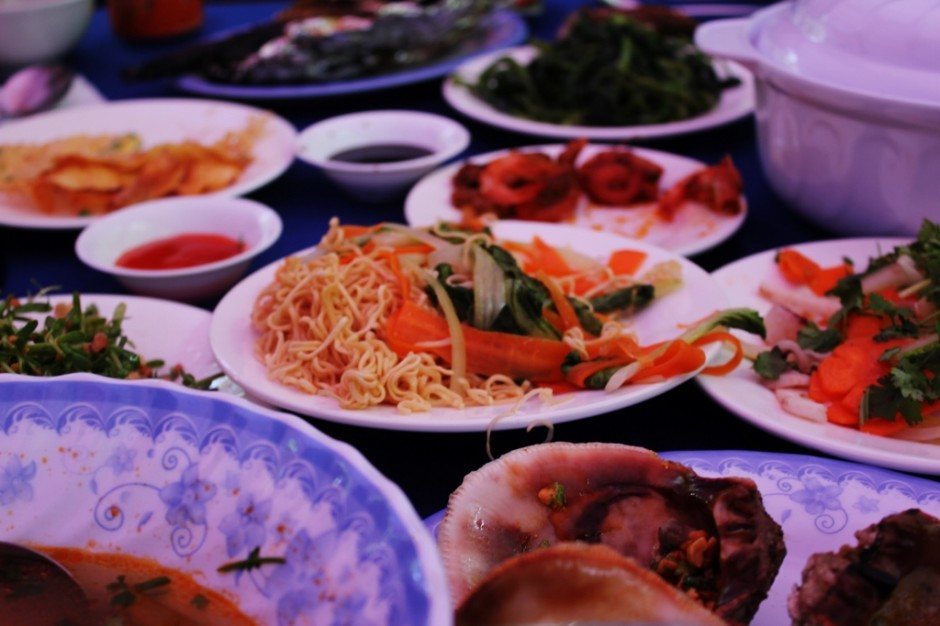 Day trip to the Cham Islands: Swimming
We still had time for swimming before we headed back to Hoi An. I was half afraid I might sink after the hefty lunch, but the cool water was too inviting and the view of the beach and mountains from the water too picturesque to pass up. We relaxed and stretched our muscles bobbing in the sea before the speedy, adrenaline-pumping, motorboat ride back.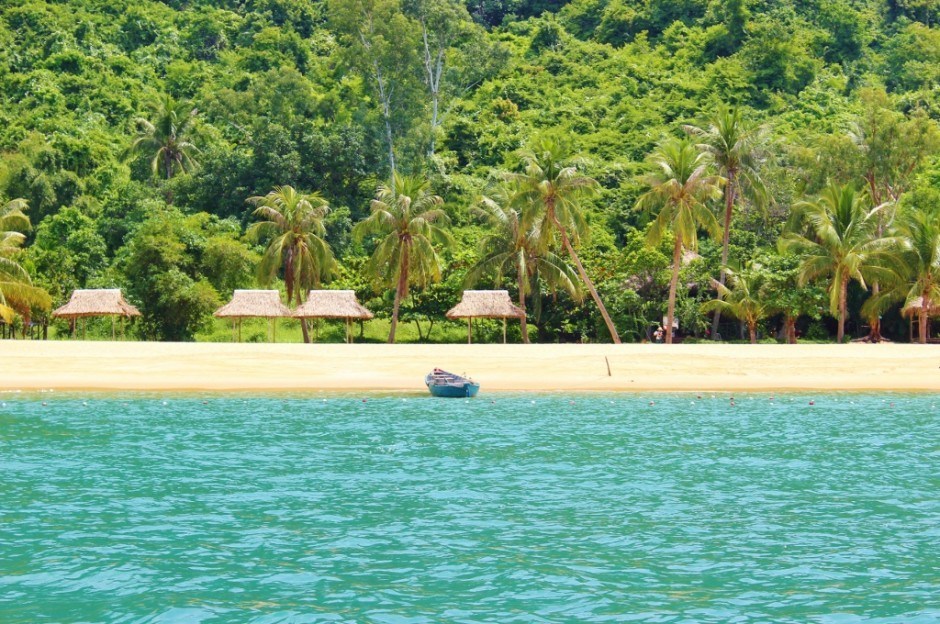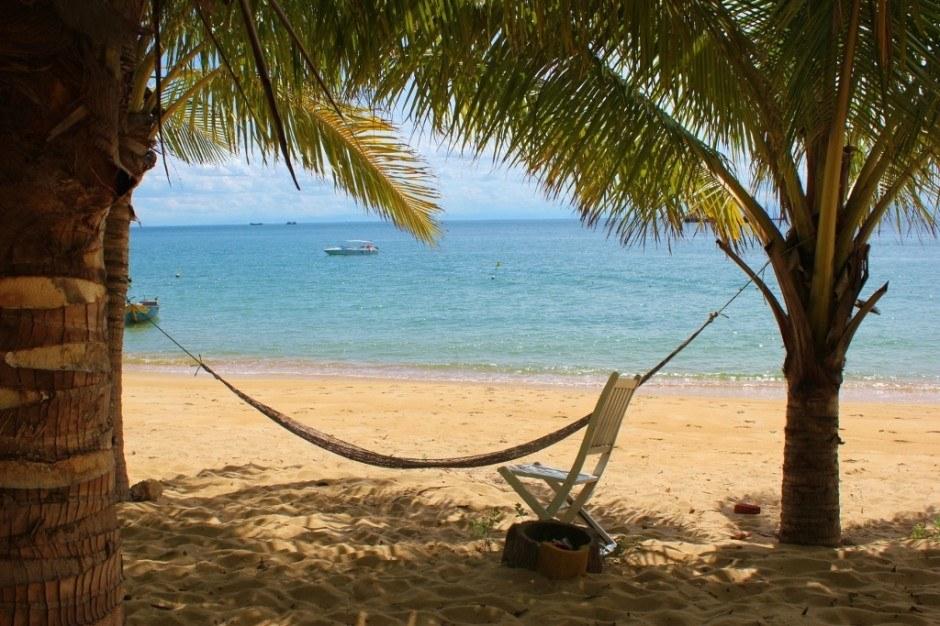 We want to know: Have you experienced a day trip to the Cham Islands? What was the highlight? What other day trips have you done from Hoi An, Vietnam?
PIn it!