The first day of our week-long stay in Dubrovnik was the only day forecasted with clear weather. With the remainder of the week having varying percentages of predicted wind and rain, we seized the sunny opportunity to spend some time outdoors. Mount Srd sharply rises to the northeast of the old town and is easily accessible by the Dubrovnik Cable Car. The mountain is capped with a large fortress and a cross, both visible from sea level, and provides stunning 360 degree views of the area – and is something we missed seeing on our first trip to Dubrovnik.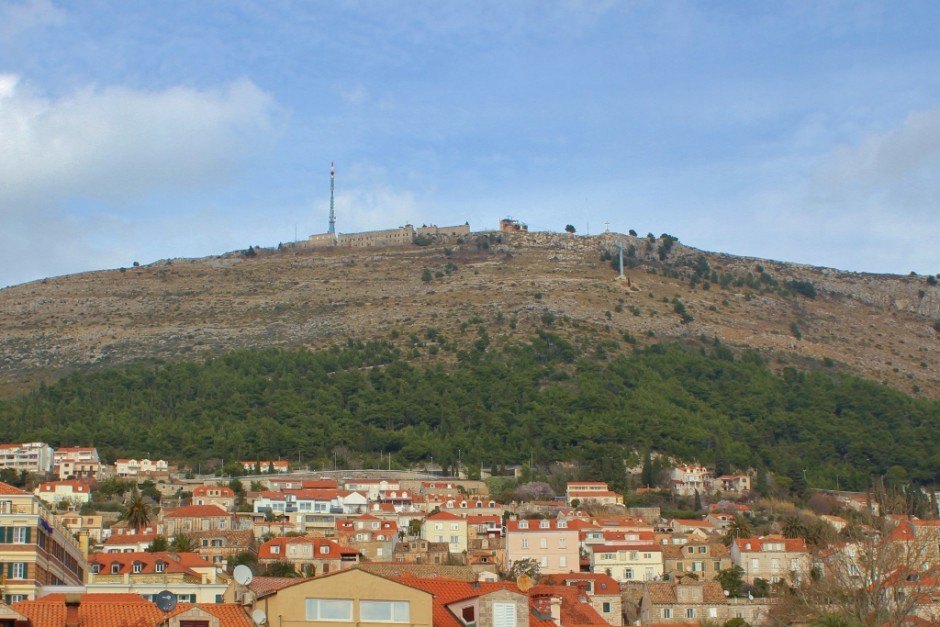 A path of switchbacks leads up the hillside, but the Dubrovnik Cable Car ascends the mountain from just outside the city walls to the summit in about three minutes. Making a conscious effort to not bust the budget in the first day, but feeling the pressure of our only possible day of sunshine, we compromised with a one-way ticket up ($8.50 / 60 Kuna) and a hike back down ($0).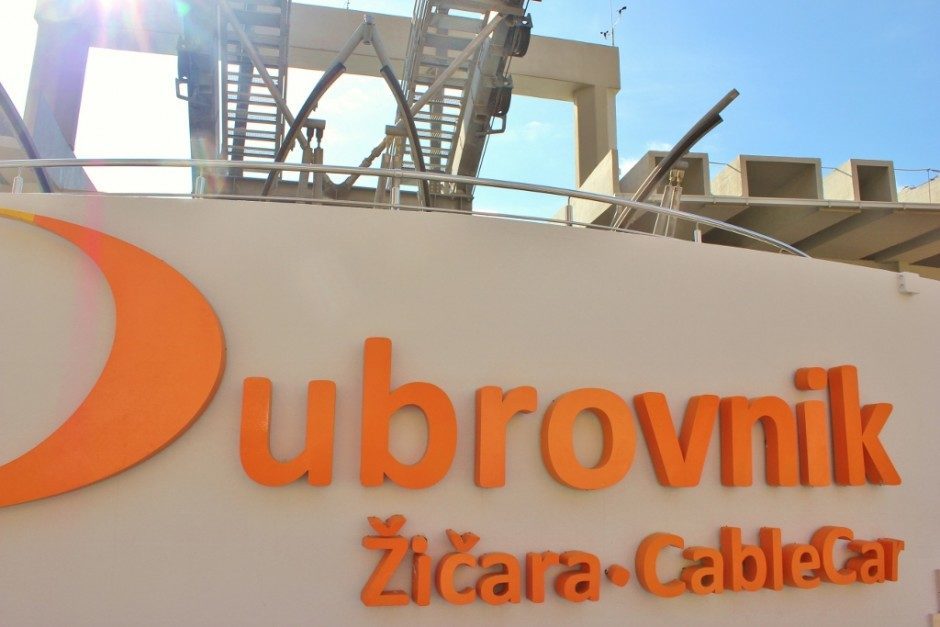 Being that we are visiting in the off-season, there was no wait and we watched the city shrink as we were whisked to the mountaintop by the Dubrovnik Cable Car. Once at the top, we skipped on the (indoor) restaurant, but took advantage of the viewing decks. The view over the Dalmatian Coast was spectacular and we could see islands dotting the Adriatic Sea.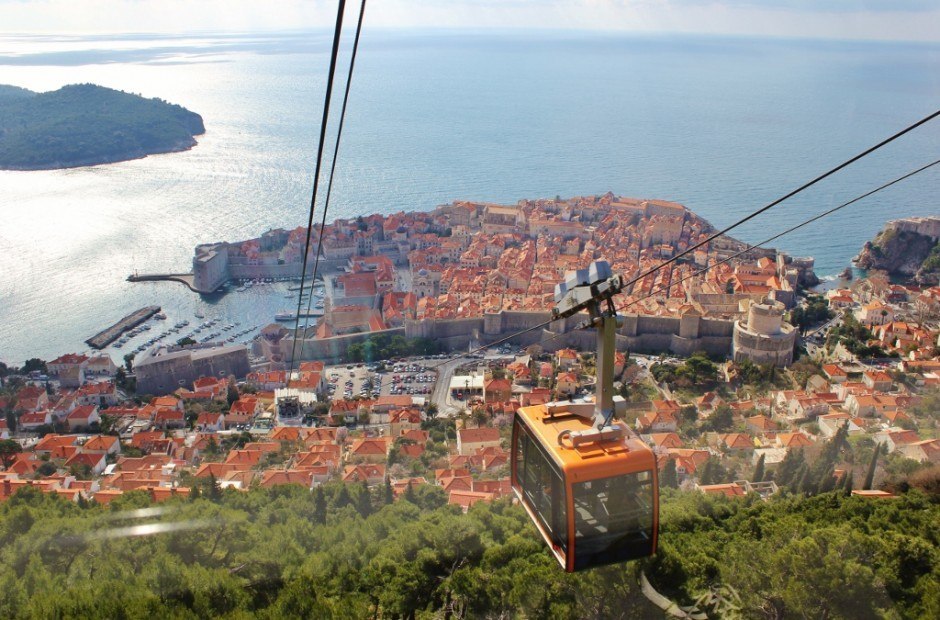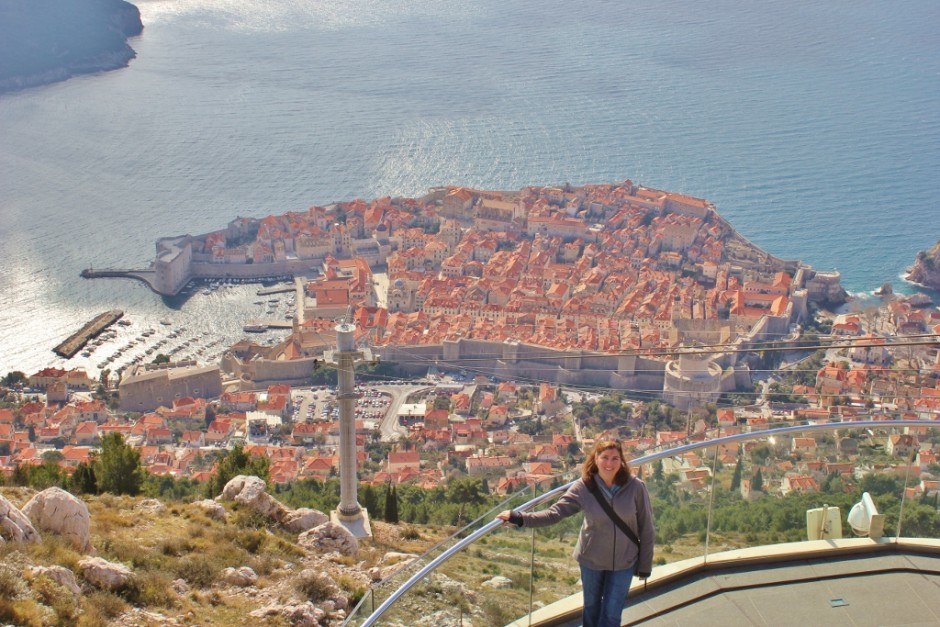 The white, stone cross stands near the Dubrovnik Cable Car station and several viewing platforms sit between the two. The original cross was destroyed (as was the cable car) in the war in 1991 and has since been rebuilt.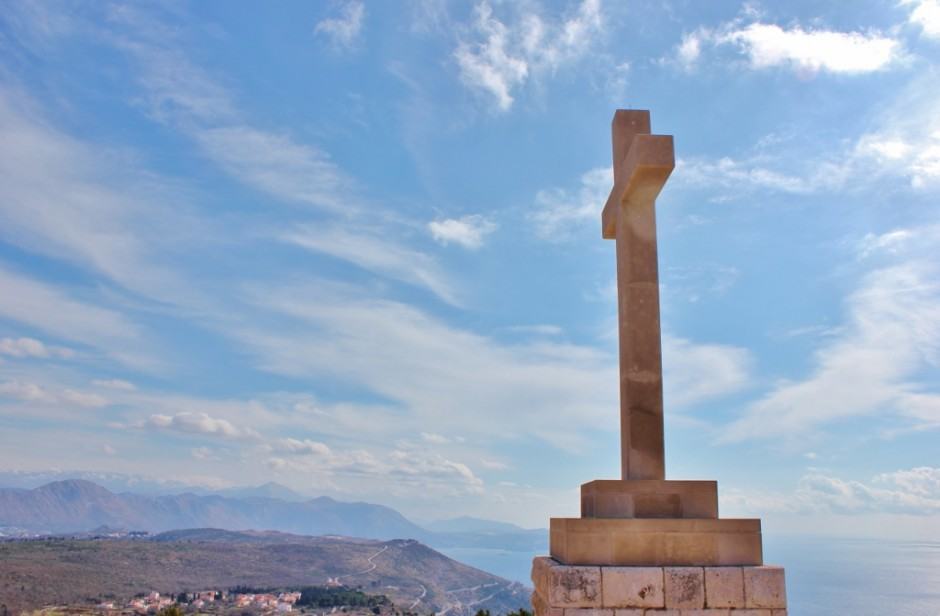 Fort Imperial – or Emperor's Fort – was built from 1806-1812 under Napoleon's rule. During the 'Homeland War' that involved Serbia, Montenegro and Croatia that lasted from 1991 until 1995, the fort was used by Croatians to defend Dubrovnik. A museum dedicated to the history of the fort and recent war is housed inside.
We made our way to the far side of the fort to an area of vast land and completely unobstructed views of Dubrovnik. We could see remains of structures built into the ground and several small craters, which we could only assume were caused by bombs or other artillery during the war.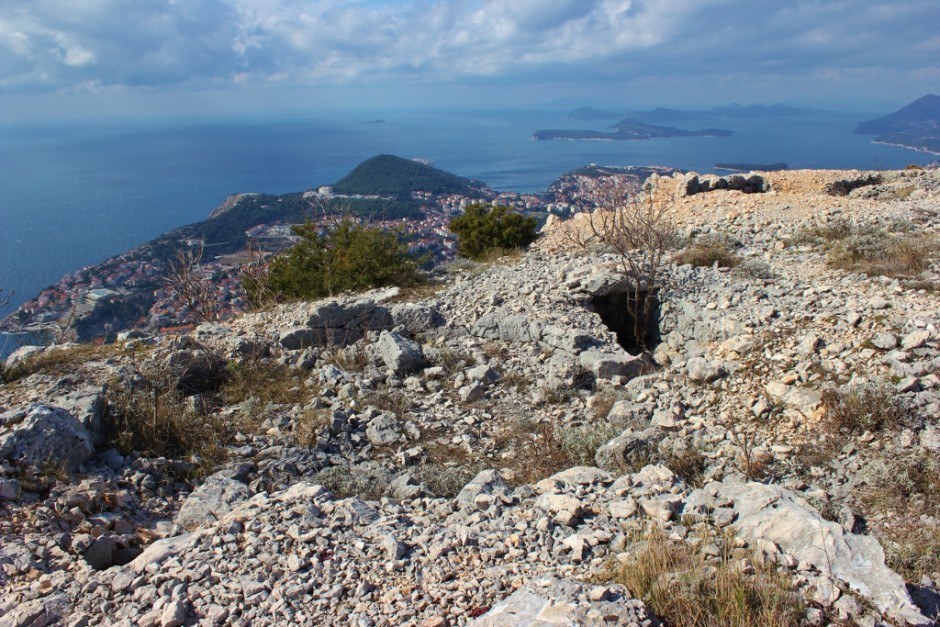 Looking to the southeast, we could see beyond the borders (literally) to Bosnia-Hercegovina and Montenegro. We found it difficult to imagine that these neighboring countries were at war – on the very ground we stood on – not even 25 years ago.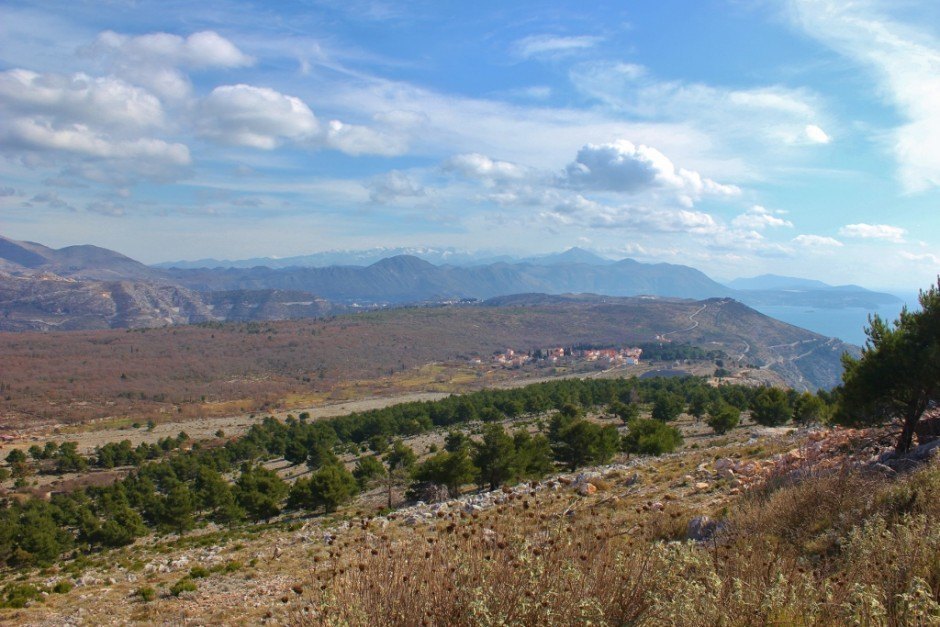 We contemplated the stark contrast of those days to our current one: a blissful afternoon spent soaking in the beauty of the sea and this historic city in Croatia.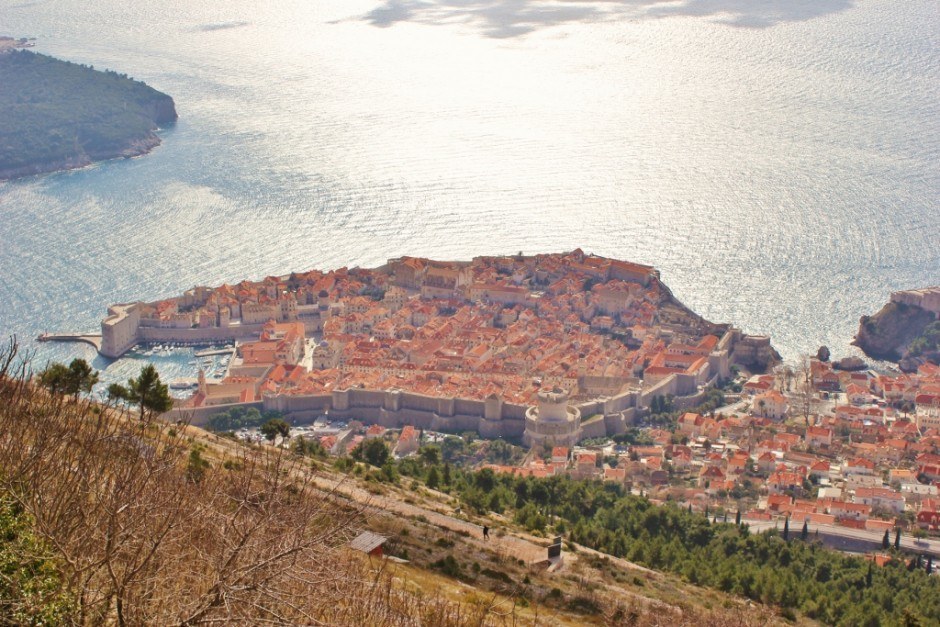 Click here for the Dubrovnik Cable Car website.
Continued at: Hiking Mount Srd in Dubrovnik
We want to know: Have you taken the Dubrovnik Cable Car to the top of Mount Srd? Or did you hike it? Tell us in the comments!
Pin it!