Some of the links on this site are Affiliate Links and if you use them to make a purchase, we may earn a small commission. For more information, read our Disclosure Policy.
---
Zagreb, the capital of Croatia, pulses with life. It has all the tell-tale signs of a European city: rich in history, beautiful architecture, a plethora of cafes and a humming public transportation network. The city long ago merged from two medieval cities, Gradec and Kaptol, creating what is today's center. We've spent the past few days strolling through the city discovering the best of Zagreb's sights, starting in the 13th century upper town, Gradec.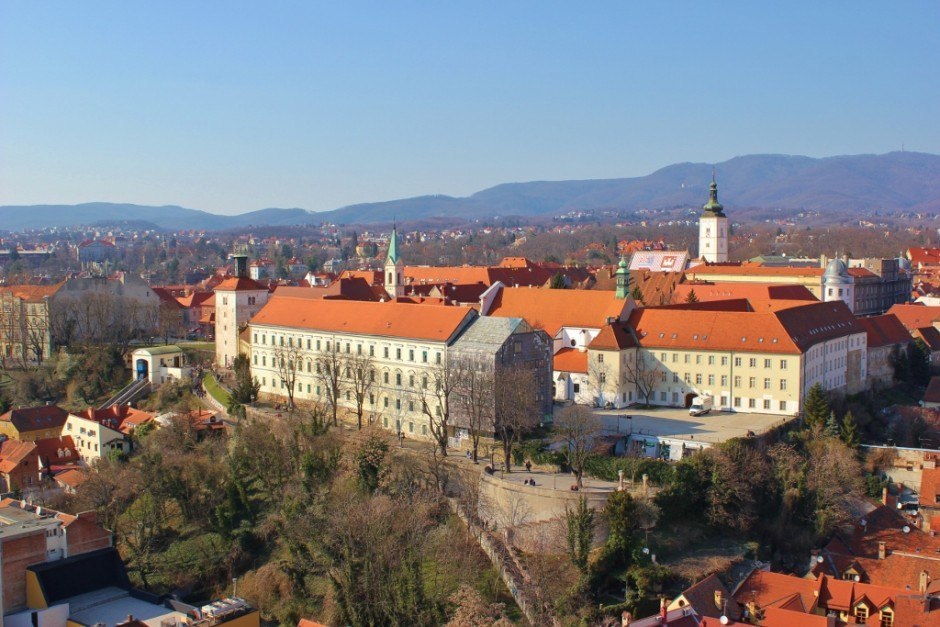 Gradec sights: Funicular
With more than one way to get there, we chose the least strenuous: the funicular. Although the climb isn't that steep, a ride on (what Zagreb claims to be) the shortest funicular in the world seemed a worthwhile way to go. The 50 cent ride takes less than a minute to ascend the slope and we were surprised that we were the only tourists in the full car.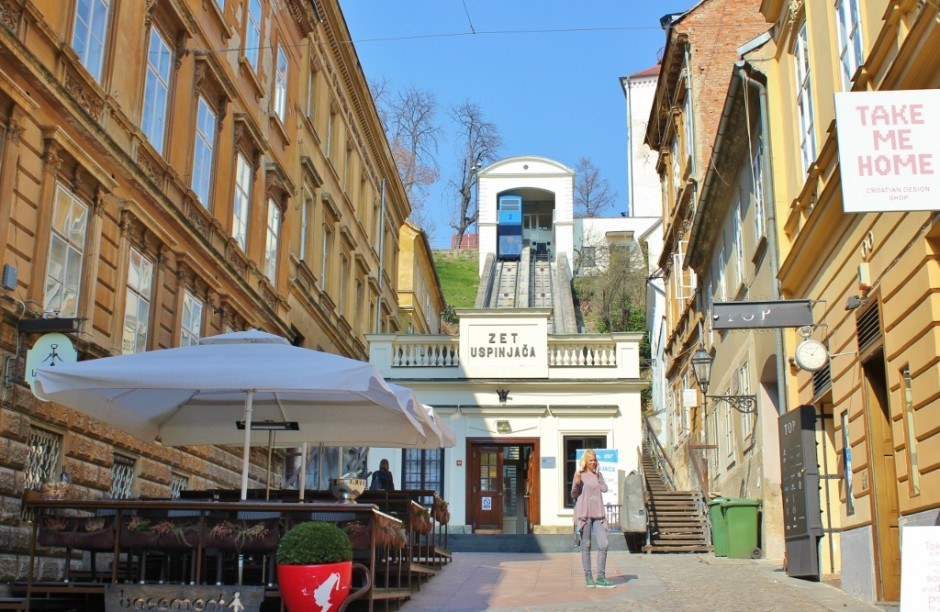 Gradec sights: Kula Lotrscak
At the top, there is a lookout point revealing the big city sprawl and a 13th century lookout tower – Kula Lotrscak. For just a few dollars, we climbed the spiral staircase to even better 360 degree views.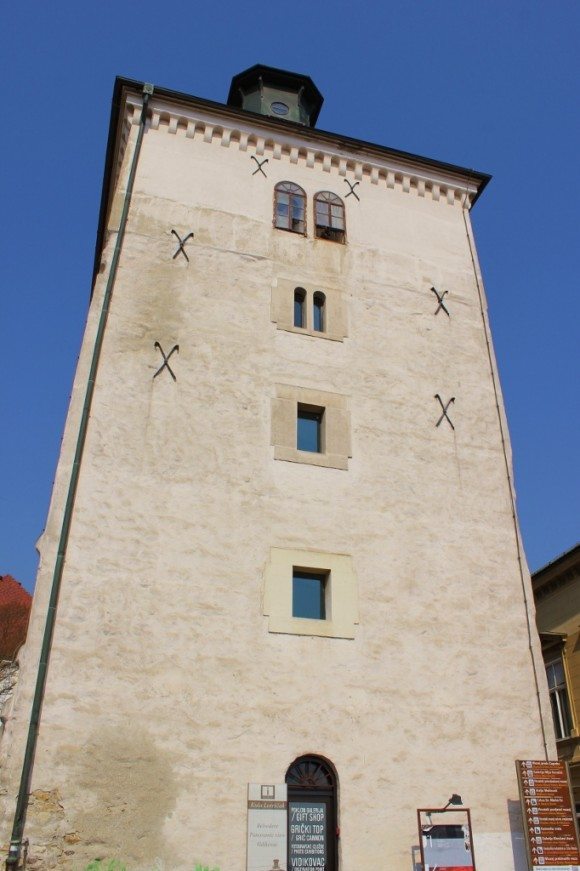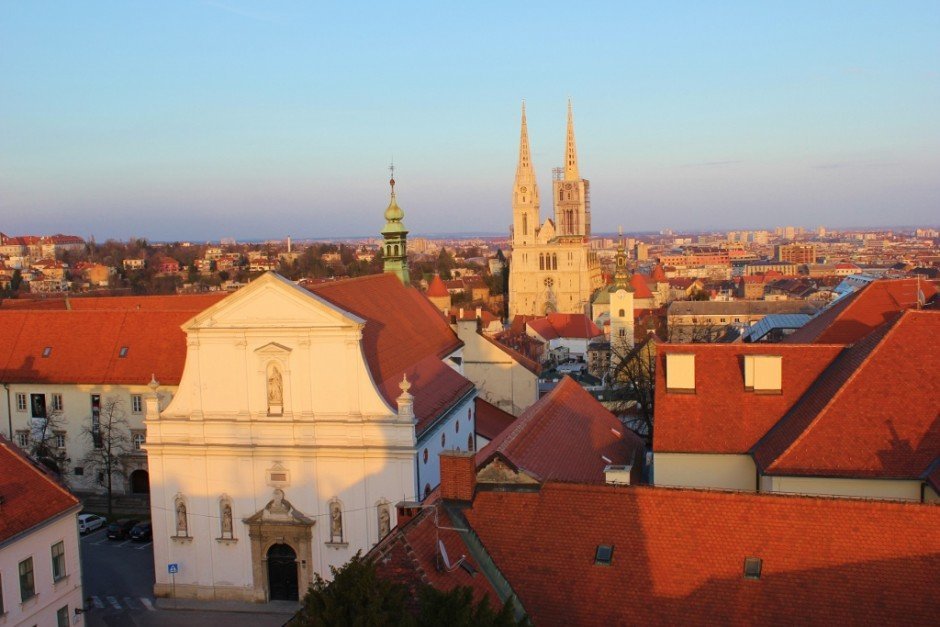 Gradec sights: St. Mark's Church
Just a short walk away is the colorfully tiled rooftop of St. Mark's church, which stands out amongst the standard orange tiles of nearly all the other rooftops in town. The church was originally built in the 13th century, but got its iconic rooftop in 1880. The inside isn't nearly as bright and lively – and is only open for mass.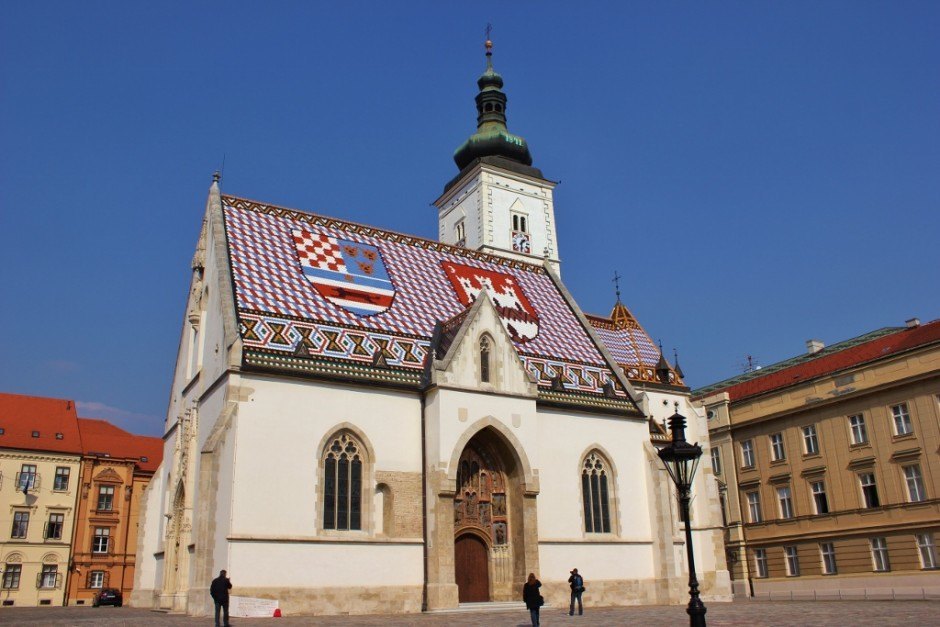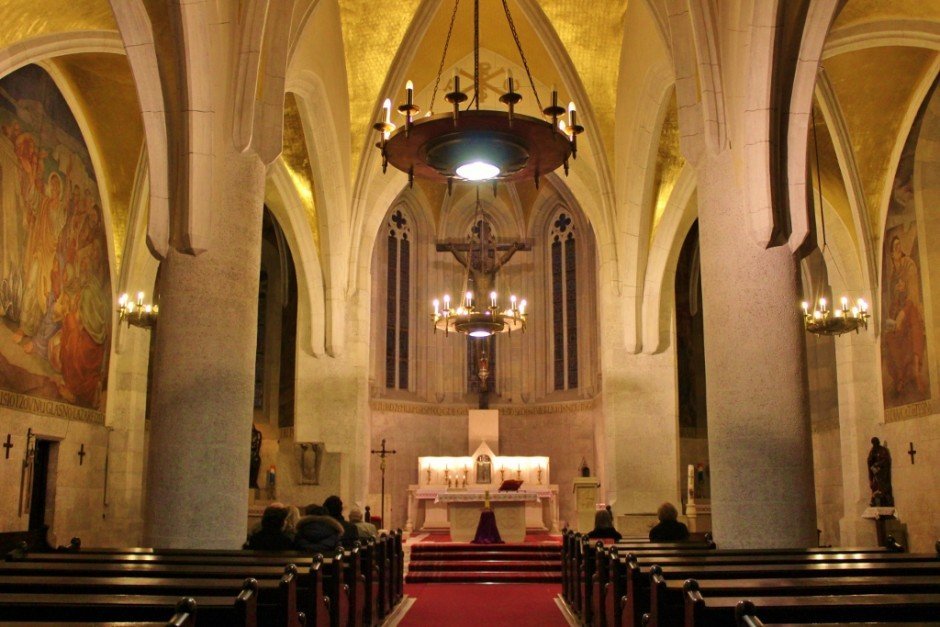 Gradec sights: Historical government buildings
The church is an island in the center of the square, surrounded by government buildings. The Sabor, or parliament, takes up one side of the square and Ban's Palace, the seat of the government of the Republic of Croatia, the other. Although there were tourists in the area, we saw far more neatly dressed staff coming and going.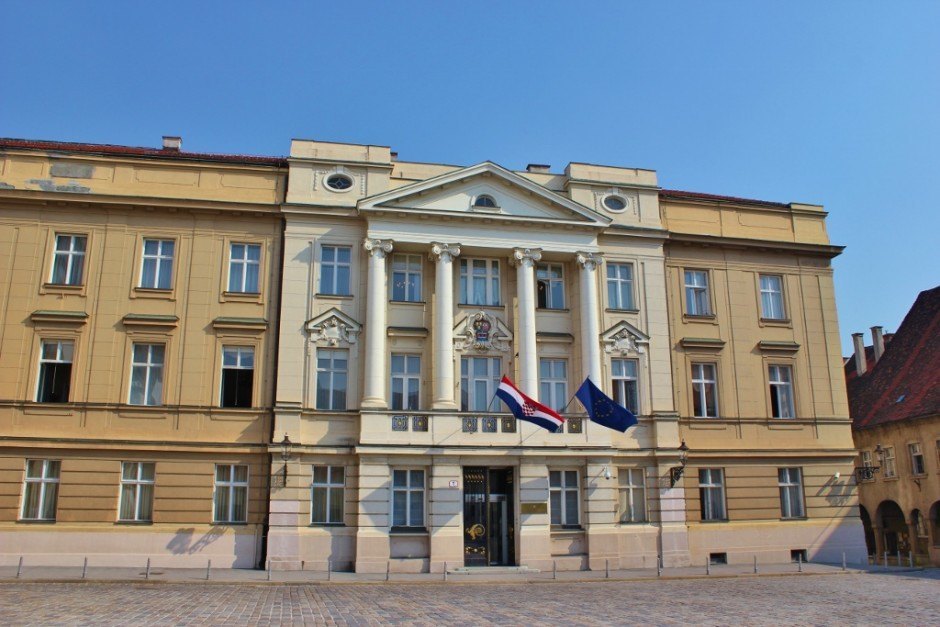 Gradec sights: Stone Gate and Chapel
At one time, Gradec was a walled city, but now only the Stone Gate remains, which leads to the lower town of Kaptol. The gate itself was undergoing repairs during our visit, but we were much more interested in the passageway itself, which is an open air chapel. Consisting of a few pews, an encased painting of Mary, burning candles and plaques giving thanks covering the walls, it might be the most unique chapel we've ever visited. People passing through stop to kneel and pray or light a candle – as we did – before moving through.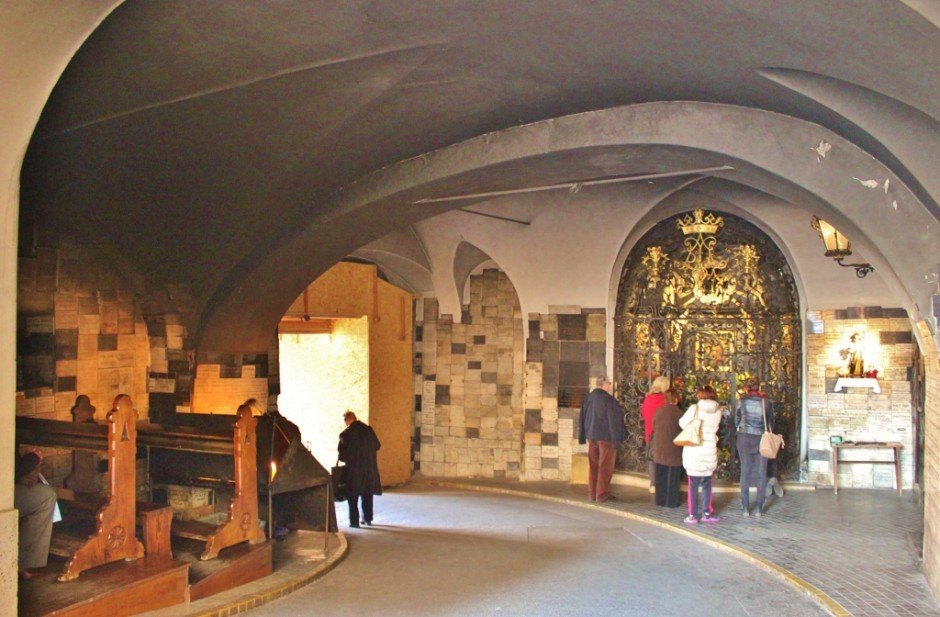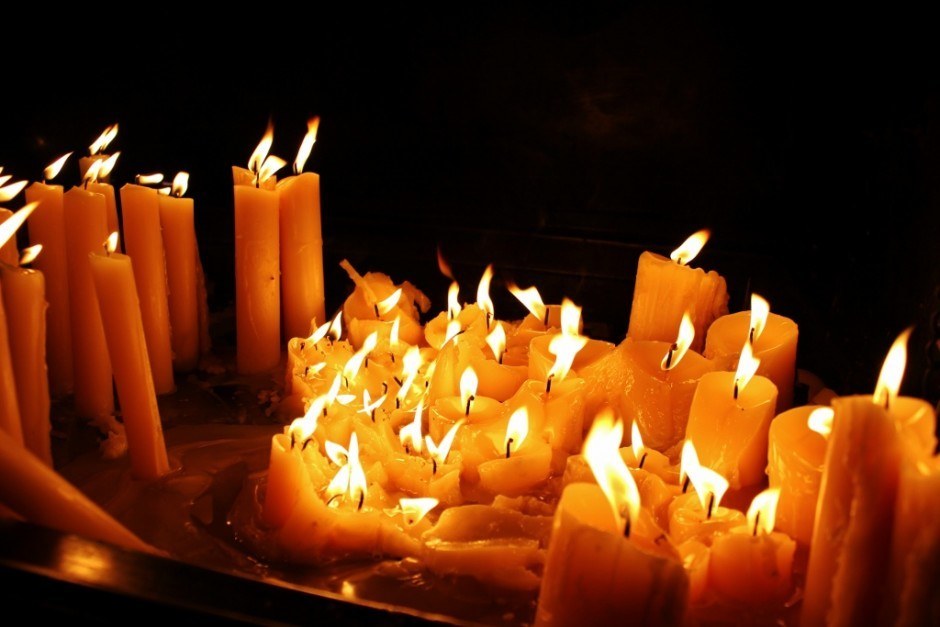 Click here for Kaptol, Zagreb sights to see
We want to know: What are your favorite sights in Gradec? What else would you add to the list of Gradec sights to see in Zagreb? Tell us in the comments!
PIn it!