On the south bank of the Tagus River near the 25 de Abril Bridge is Lisbon's Cristo Rei. The 92 foot tall statue of Christ (which stands on a 269 foot base) looks out over all of Lisbon. Both the statue and the bridge are smaller versions of their more famous inspiration: Christ the Redeemer in Rio de Janeiro, Brazil and the Golden Gate Bridge in San Francisco, but are both clearly defined in Lisbon's history and skyline. A trip across the river to see the statue up close requires little planning and little cash, which makes it a great option for budget travelers.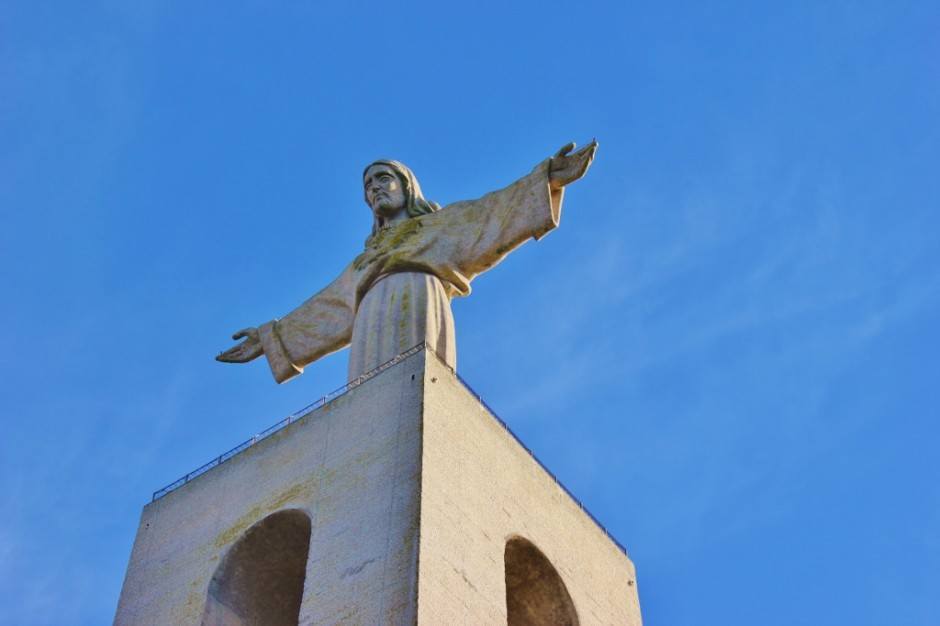 Lisbon's Cristo Rei: Taking the ferry
We caught a ferry from Cais do Sodre, just west of Praca do Comercio, to Cacilhas on the south bank of the river (€1.20 one-way, plus €.50 for the Viva Viagem Card). The ferries run fairly often, every 10 minutes at rush hour, and it's just a quick 10 minute ride. Being that it is a commuter boat, most of the other passengers weren't looking out the windows at the scenery, but we sat on the upper deck, put our window down and hung our heads out for the views.
Lisbon's Cristo Rei: Hike to the statue
Once we got to Cacilhas, we had options on how to get to Cristo Rei. Most guide books advise the walk west along the riverbank to the elevator, then the 101 bus to the statue. Since we weren't in a rush and it was a beautiful, cool day, we chose to hike up through the neighborhoods instead. We walked left out of the ferry terminal into town and trudged up the streets to Cristo Rei, which took us about a half hour. Along the way there were helpful signs pointing us in the right direction.
Lisbon's Cristo Rei: The Statue
The statue, which we've seen so many times from afar, is extraordinary up close. The surrounding park includes a few other statues, a shop and café, grassy areas for lounging, the Stations of the Cross and absolutely fabulous views of Lisbon. There is a small chapel inside the base of the statue, as well as a lift (for €4) that goes to the top.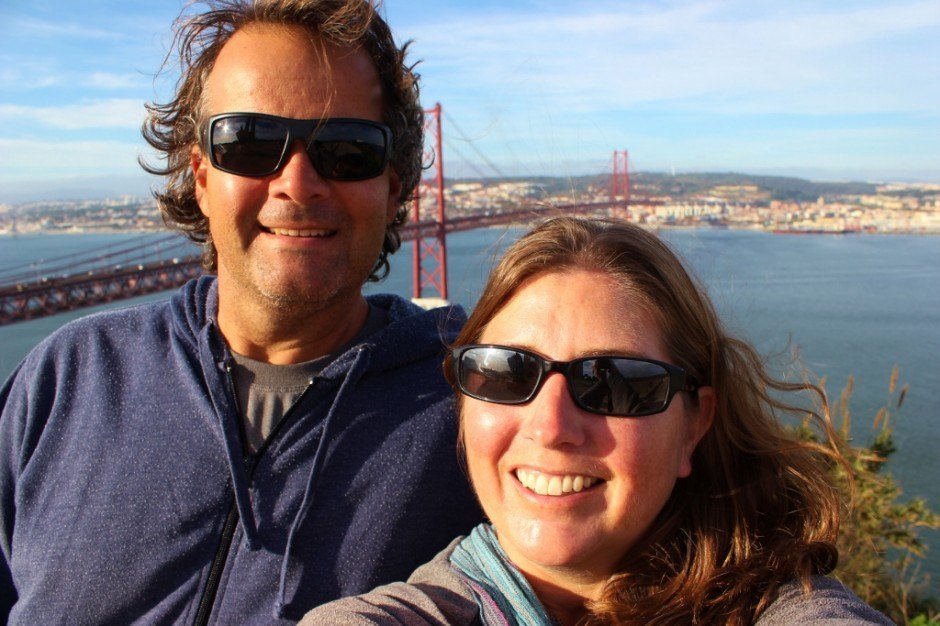 Lisbon's Cristo Rei: Tips for a trip from Lisbon
Had we planned a little bit ahead – with warmer layers and a picnic – we would have stayed for sunset. We hung around for about an hour before heading back down, stopping for a glass of wine (€1.20) on the wide, pedestrian-only street lined with cafes that we had passed on the way up. As luck would have it, we were on the ferry crossing back to Lisbon as the setting sun was putting on a spectacular show.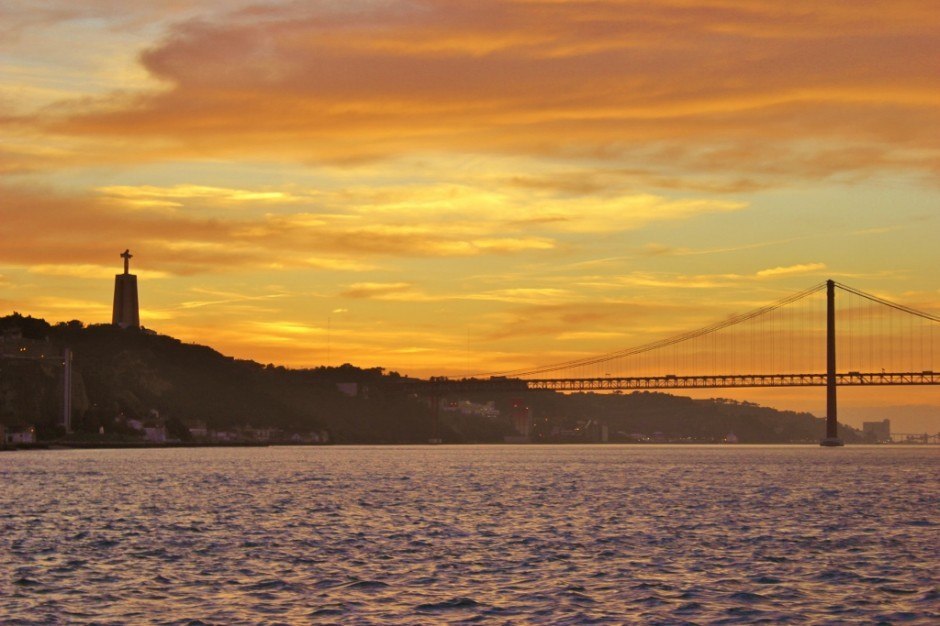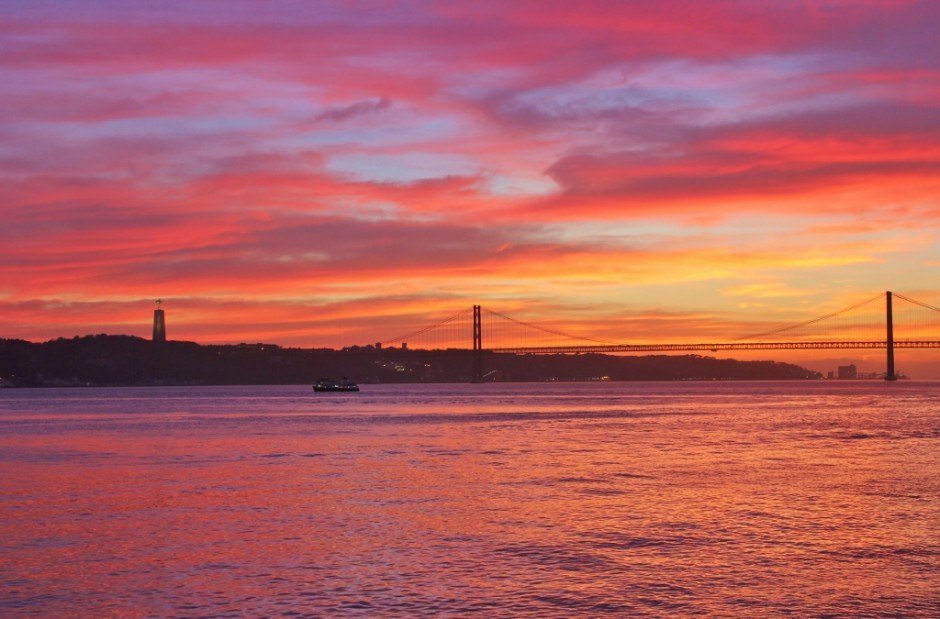 We want to know: Have you been to Lisbon's Cristo Rei? Did you go inside? How were the views? Tell us in the comments!
PIn it!