Some of the links on this site are Affiliate Links and if you use them to make a purchase, we may earn a small commission. For more information, read our Disclosure Policy.
---
Just four miles from Lisbon's city center is Belem, a serene riverside town packed with charm and a ton of history. During the Age of Discovery, ships departed from the banks of the river to explore trade routes. A monastery, watch tower and palace (where the President of Portugal now resides) were all built in the 1500s at a time when Portugal controlled the Spice Trade and the Indian Ocean. In addition to the historic sights, the 'new' Monument to the Discoveries (built in 1960), peaceful squares, a riverside path dotted with cafes and Pasteis de Belem should be on anyone's 'one day in Belem' itinerary.
We stayed in Belem four years ago on our first trip to Lisbon, but we wanted to revisit it and decided to spend one day in Belem during our two-week stay in Lisbom. We hopped on the number 15 Tram (2.85 euro) at Praco do Comercio and got off at the Belem stop. We walked west toward the center of town, passing the Palacio de Belem and Praca Afonso de Albuquerque on the way to our first – and most important – stop, Pasteis de Belem, the pastry shop where they use a secret, 200-year-old recipe from the monastery to create custard tart perfection.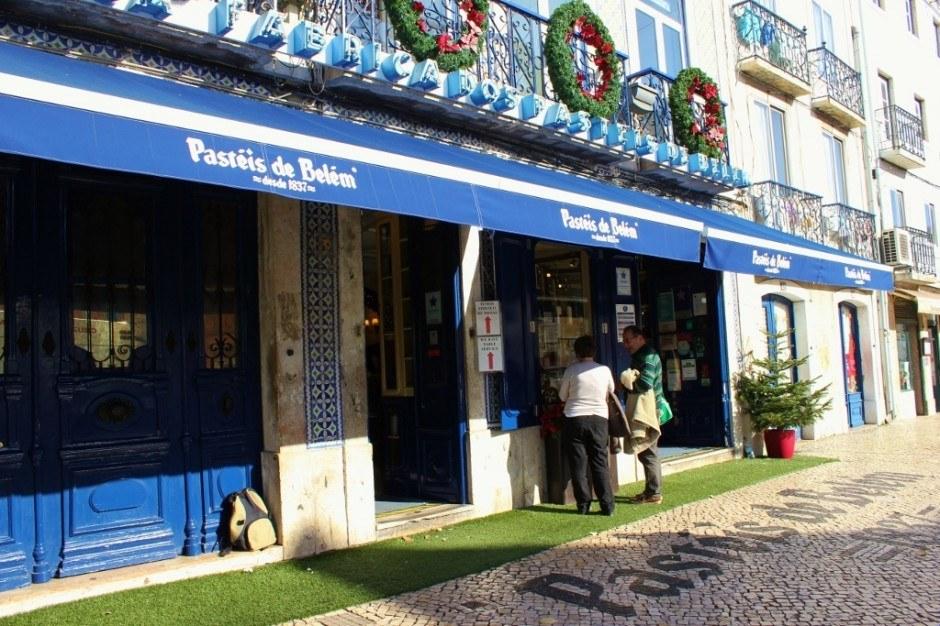 With four, fresh made and still warm pastries in our hands, we made our way to Praca do Imperio, the square in front of the Mosteiro dos Jeronimos. The sun was shining and Christmas tunes were playing to the dancing fountain.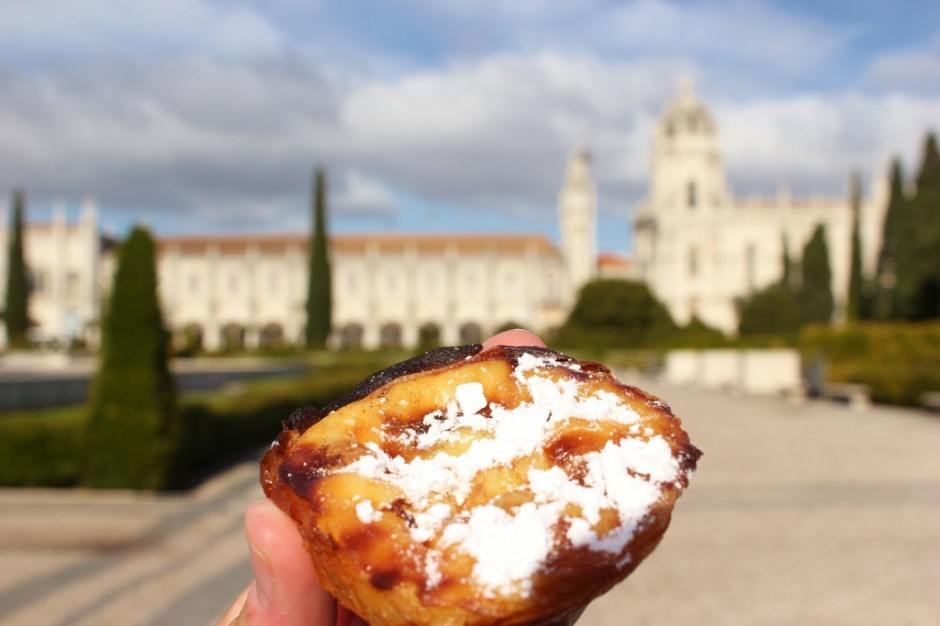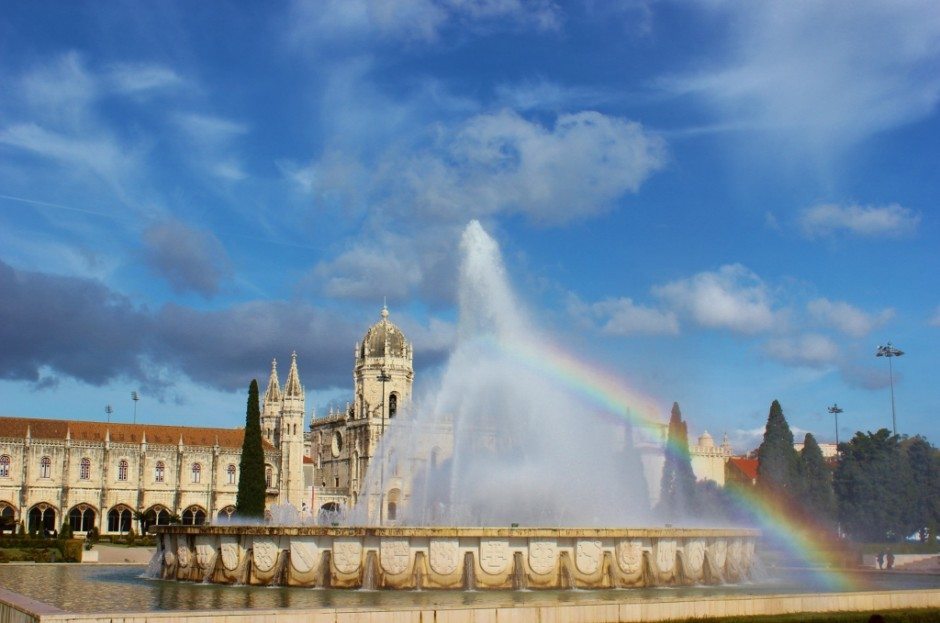 Since we visited the monastery on our previous visit, we passed on it this time around and used the underground tunnel to get to the riverbank. We had previously seen the Padrao dos Descobrimentos (it is kind of hard to miss), but we hadn't taken the lift to the top, which promised stellar views. Unfortunately, due to my lackluster research, we would miss out on it again, as it is closed on Mondays in the winter.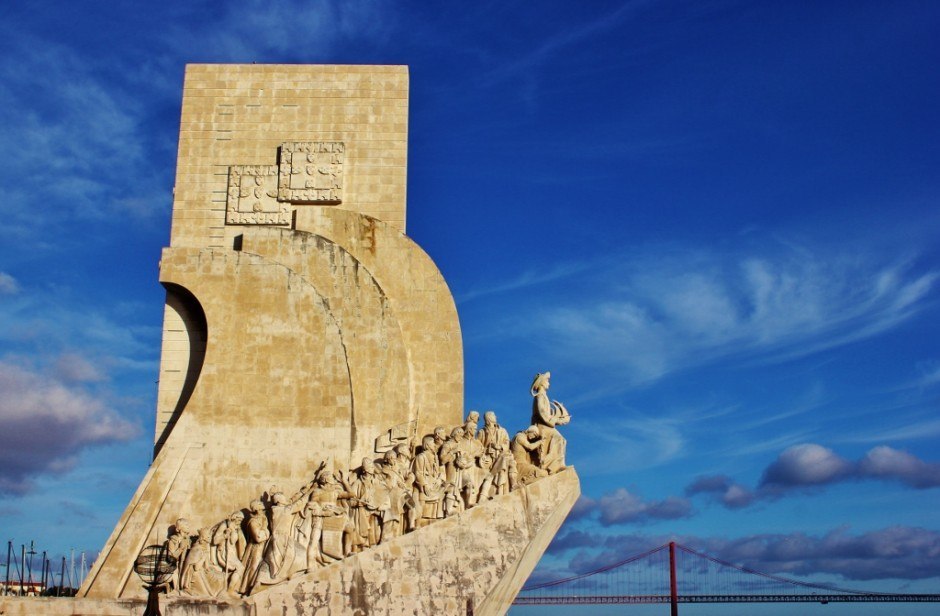 Instead, we strolled west along the river toward the Torre de Belem. It was built as a fortress, used for a time as a prison and is one of the most iconic symbols of Portugal. It, too, is closed on Mondays, perhaps the reason for the light crowds in town.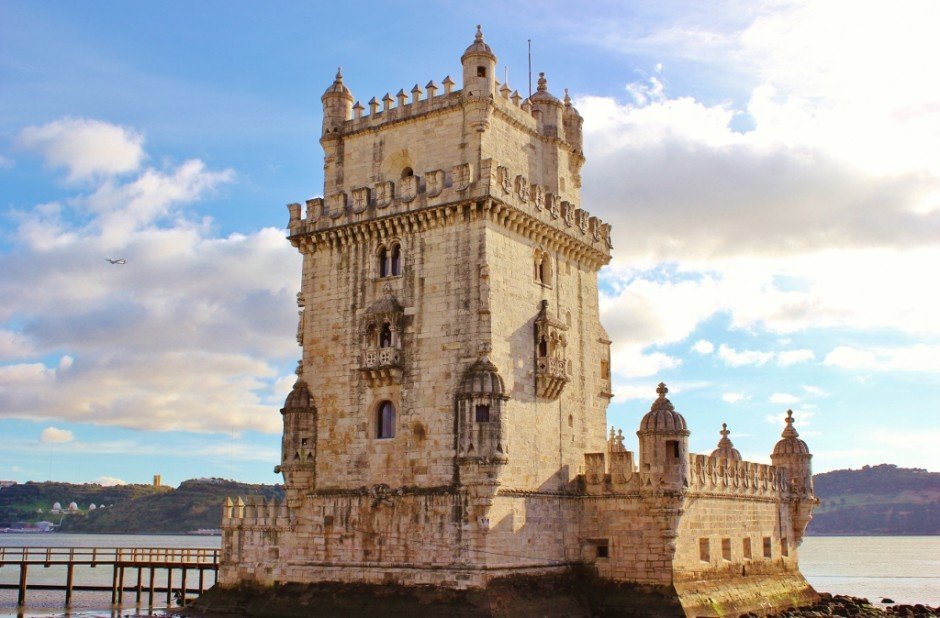 A tip for spending one day in Belem: check the monument schedules in advance if you plan to enter. Regardless of the fact that we didn't go inside the monuments, revisiting Belem was an entertaining day trip on a beautiful winter's day.
We want to know: Have you been to Belem? Did you try the Pasteis de Belem? Did you go inside any of the sights? Tell us about it in the comments!
Pin it!