Hey there! Welcome to JetSetting Fools! You will find our best travel tips for destinations worldwide. Some of the links on this site are Affiliate Links and if you use them to make a purchase, we may earn a small commission. For more information, read our Disclosure Policy.
---
Whenever we visit a new city, I like to learn its history. I'm by no means a history guru, but I enjoy imagining what life was like in different time periods as a way of understanding how the city was shaped. Religious buildings often leave a time stamp on cities and it's true, too, in Melbourne. Unlike many cities, where we find only one dominate religion, in and around the Melbourne central business district, we saw Anglican, Presbyterian and Catholic churches, as well as a Jewish synagogue. Between the Open House Melbourne event and our city wanderings, we got a glimpse inside 5 religious buildings in Melbourne.
Religious Buildings in Melbourne: St. Paul's Anglican Cathedral
Standing catty-corner from Flinders Street Station, St. Paul's was the first building I saw when I visited Melbourne's CBD. The gothic building still stands grand regardless of the taller, modern buildings that now overshadow the spires and tower. It was consecrated in 1891 and features an ornate interior.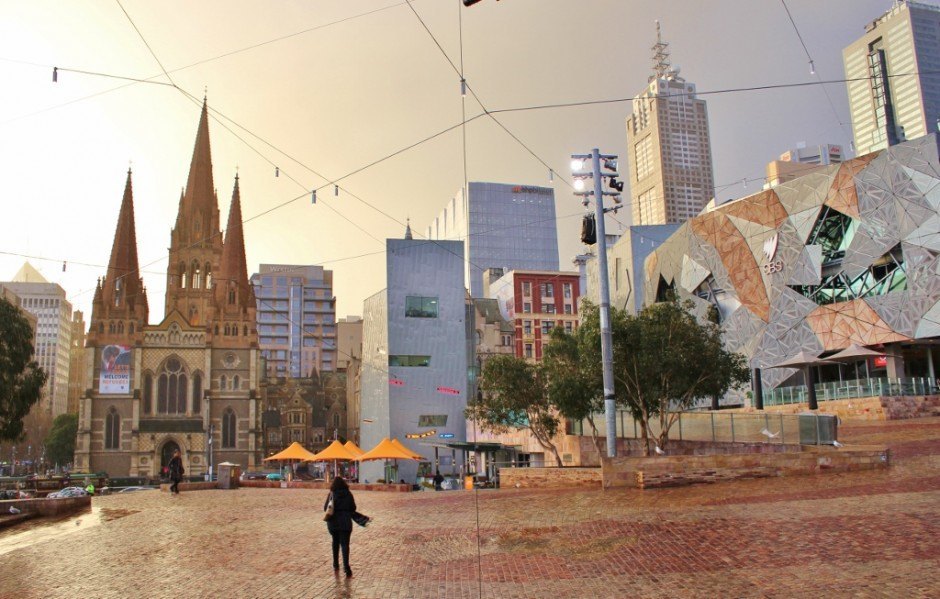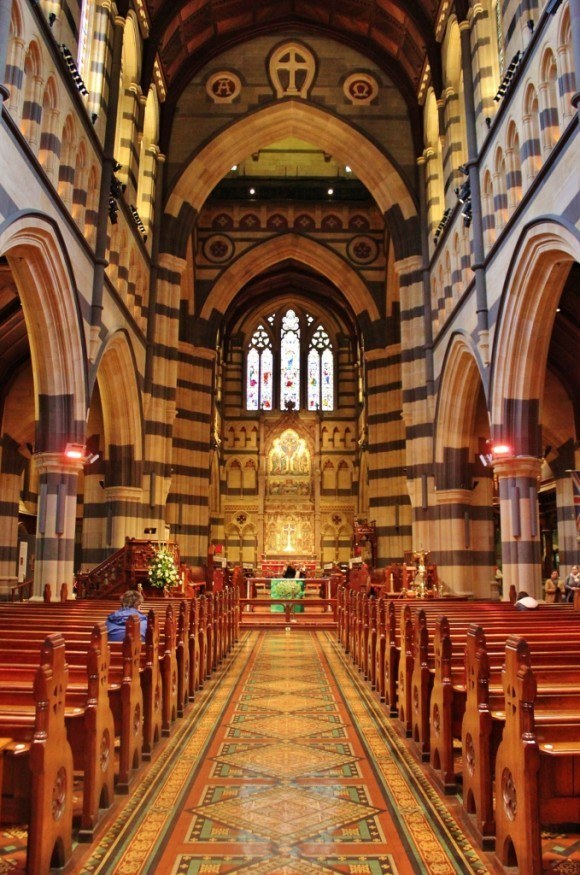 Religious Buildings in Melbourne: The Scots' Presbyterian Church
The Scots' Church is in the middle of Melbourne's CBD and parishioners have worshipped there since it was built in 1874. Stained glass windows depicting bible stories line the walls of the church, the oldest dating back to 1879. When we visited during Open House Melbourne, two lads were out front playing the bagpipes.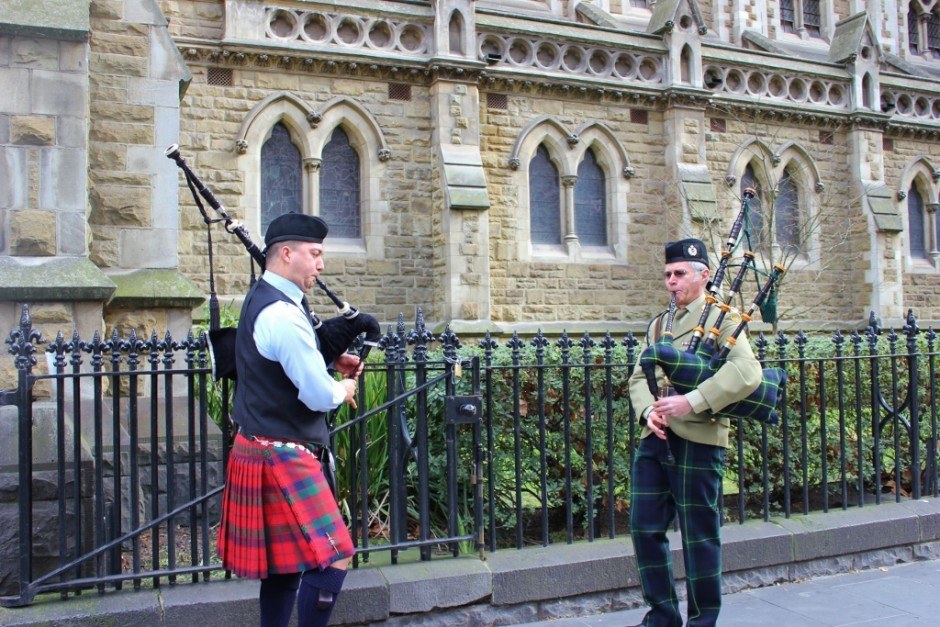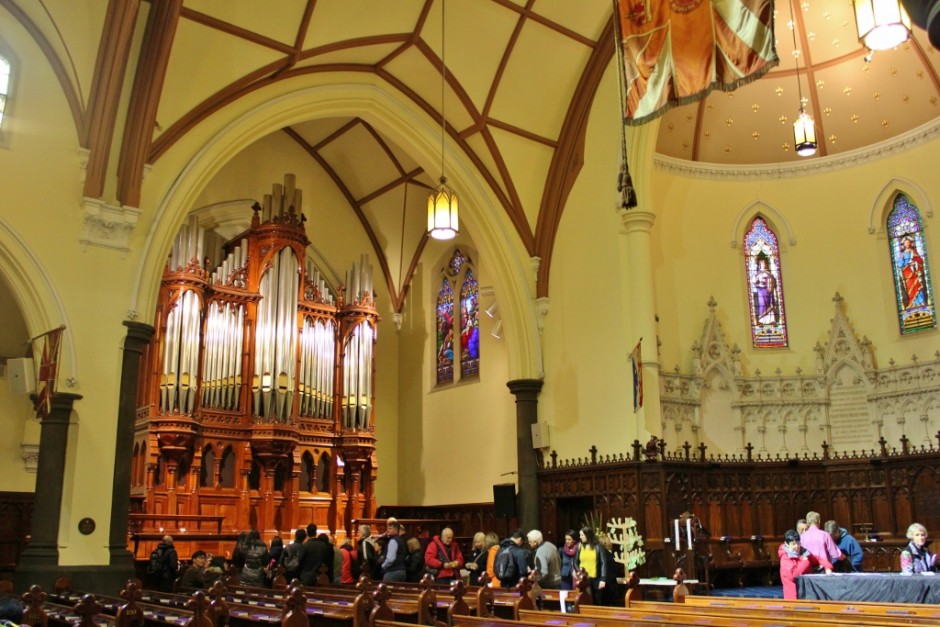 Religious Buildings in Melbourne: St. Patrick's Catholic Cathedral
Land was purchased for St. Patrick's in 1847 on the eastern edge of Melbourne's city grid. The church was consecrated in 1897, but the spires weren't completed until 1939. Golden light fills the wide interior of the church, however we thought the most impressive views of the church are from the east gardens.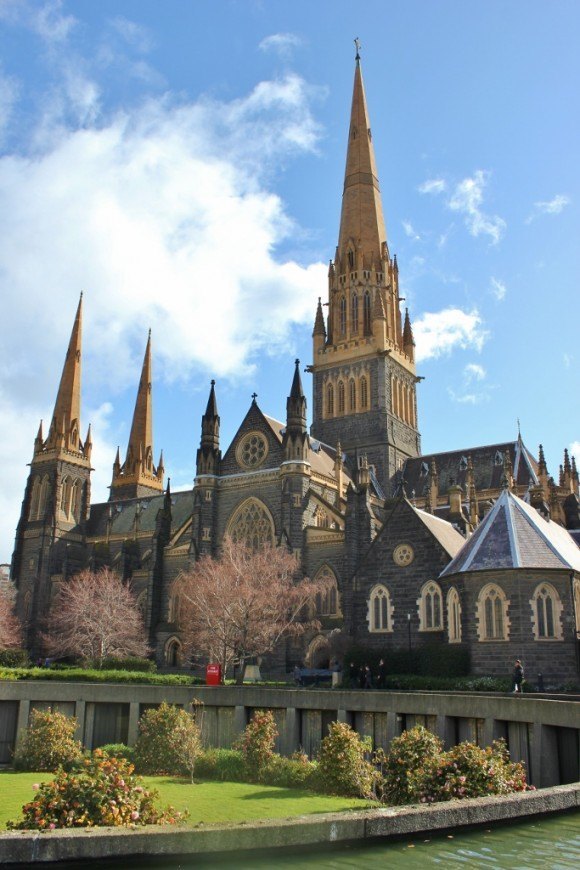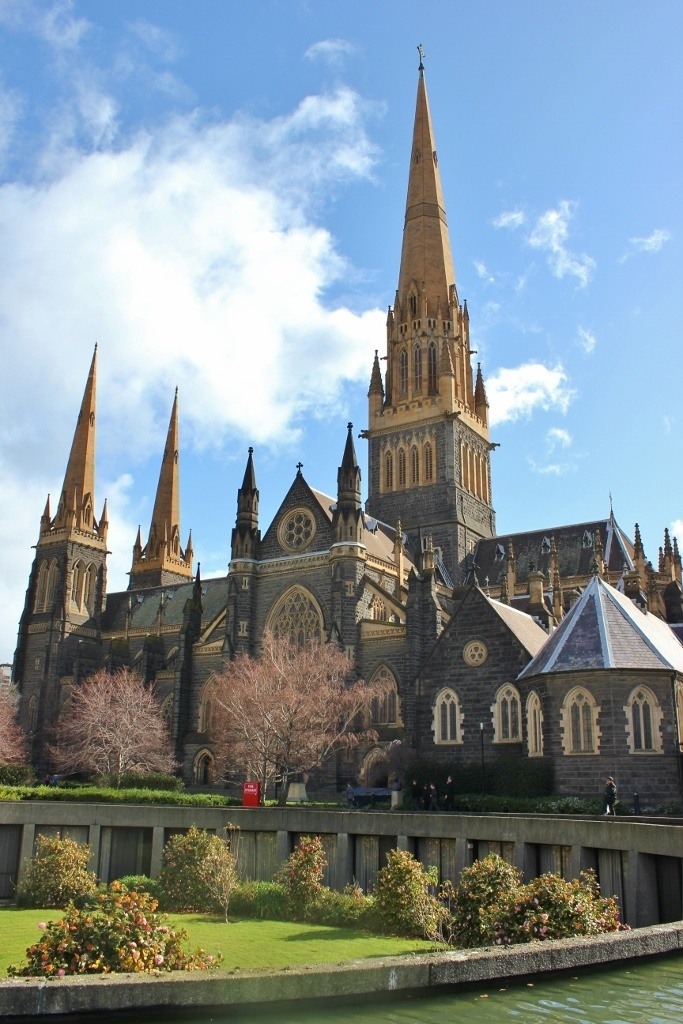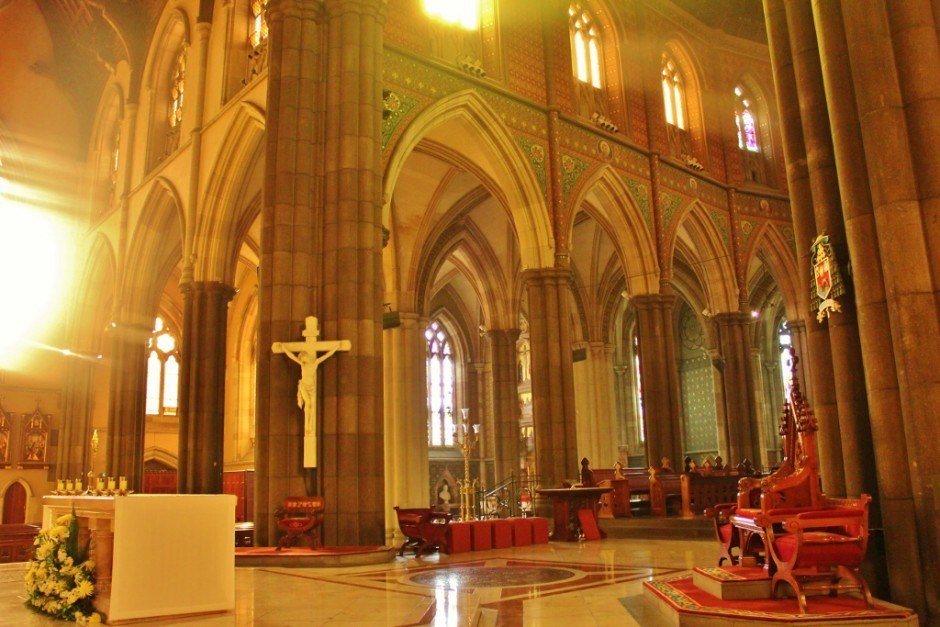 Religious Buildings in Melbourne: The Melbourne City Synagogue
The Melbourne City Synagogue (formally called the East Melbourne Synagogue) was built in 1877 in just six months and now remains the only synagogue in the city. The Ark is placed in the direction of Jerusalem and is faced when praying, services are said in Hebrew, men and women sit separately and men (including Kris during our visit) are required to wear hats.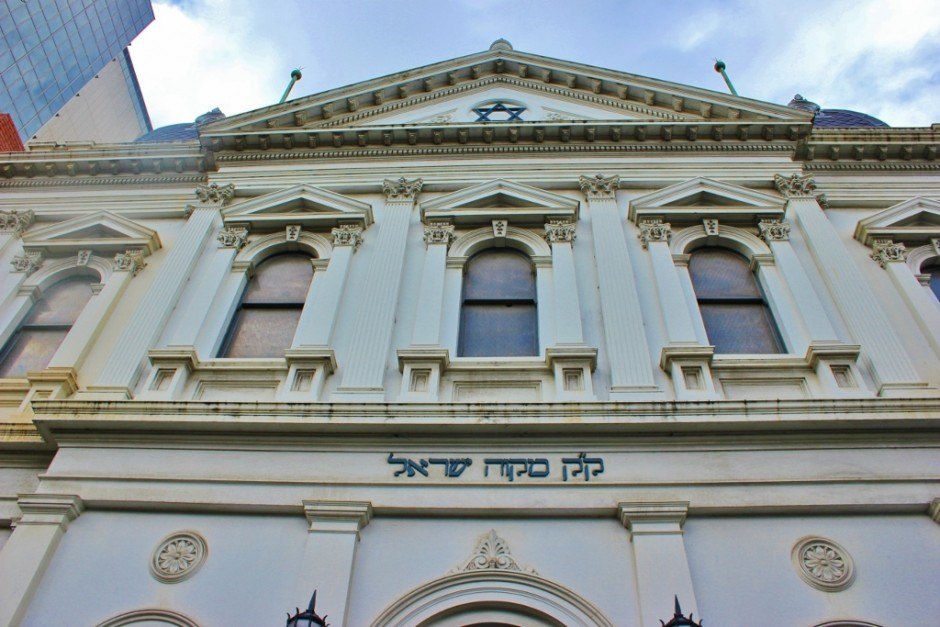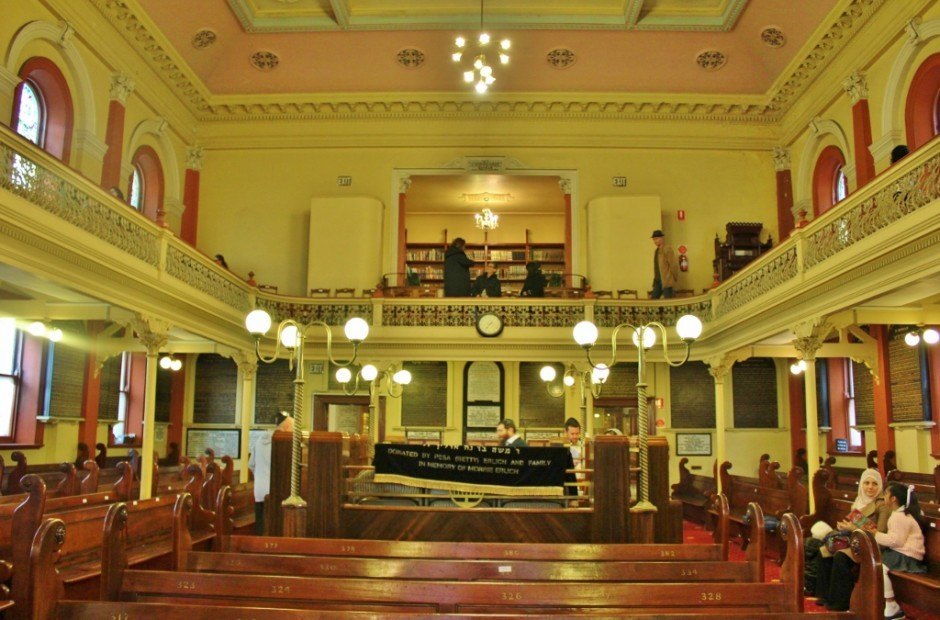 Religious Buildings in Melbourne: St. Mary Star of the Sea Catholic Church
St. Mary Star of the Sea is a French Gothic style church that was consecrated in 1925. When Melbourne was just a young city, the church could be seen from the port. The colorfully decorated interior was further enhanced by statues and candles and – in my opinion – the prettiest church in Melbourne.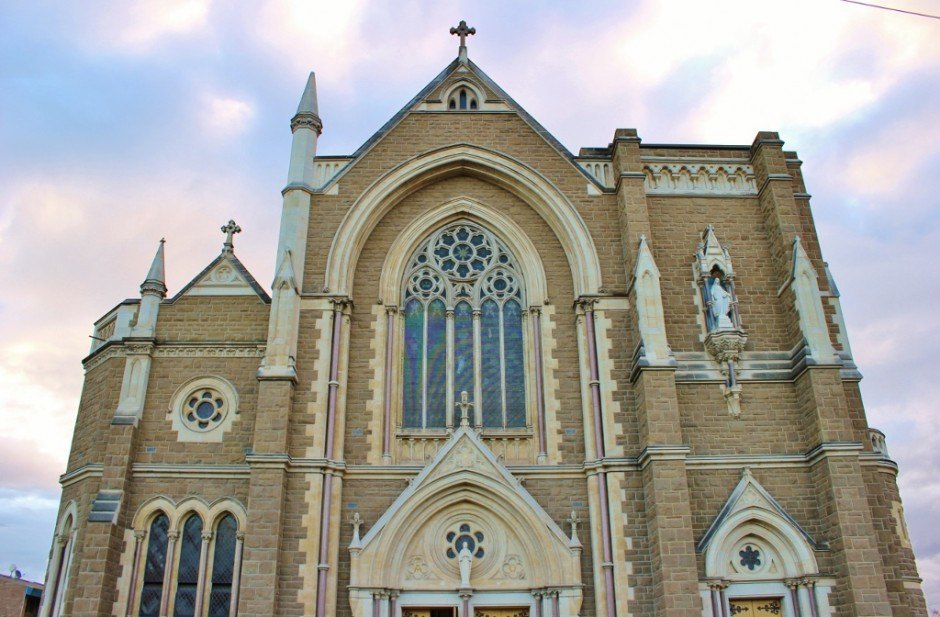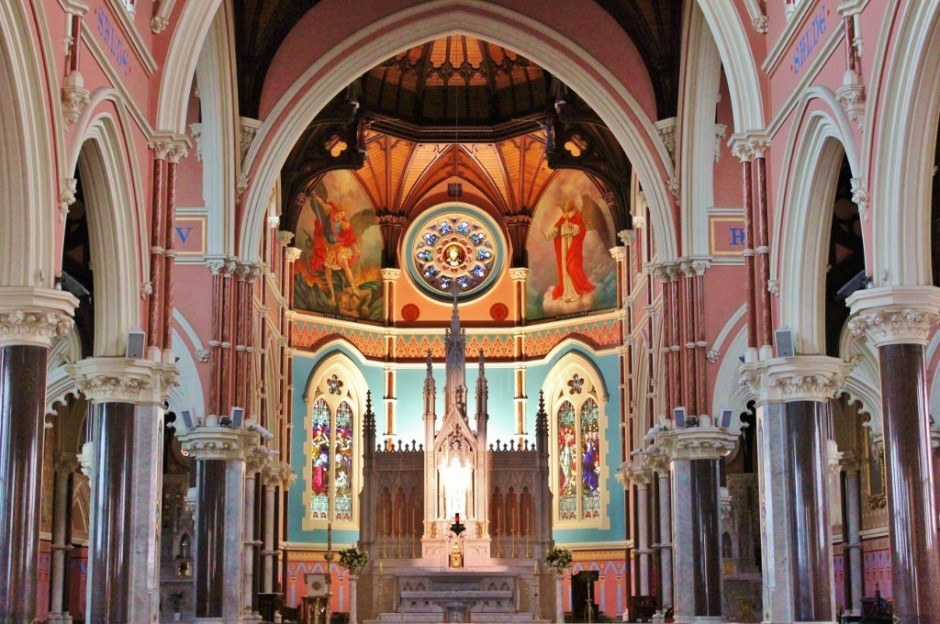 Click here for a Google Map to these 5 religious buildings in Melbourne. 
We want to know: Have you been to any of these religious buildings in Melbourne? Which is is your favorite? Any others you would add to our list? Let us know in the comments!
Pin it!