Hey there! Welcome to JetSetting Fools! You will find our best travel tips for destinations worldwide. Some of the links on this site are Affiliate Links and if you use them to make a purchase, we may earn a small commission. For more information, read our Disclosure Policy.
---
After spending two weeks in northern Thailand in the city of Chiang Mai, we headed south to the islands. There are heaps to choose from; Phuket and Koh Samui are more popular and commercialized, but we were looking for something a little more quiet and local…and we found just that in Koh Lanta. There are pros and cons to visit Koh Lanta in low season, being Where to Stay and How to get There (respectively) – among other things.
Visit Koh Lanta in low season: Where to stay
To visit Koh Lanta in low season means a choice of accommodations for less. Coming in just at the end of low season, we scored a newly constructed apartment at Phutara Lanta Resort just across the street from the beach for less than $40 USD a night. It sits on the northern edge of Klong Khong Beach on a hill and we can just catch a glimpse of the ocean. The semi-secluded location (currently only three other units) gives us space and privacy that is non-existent on the beachfront properties.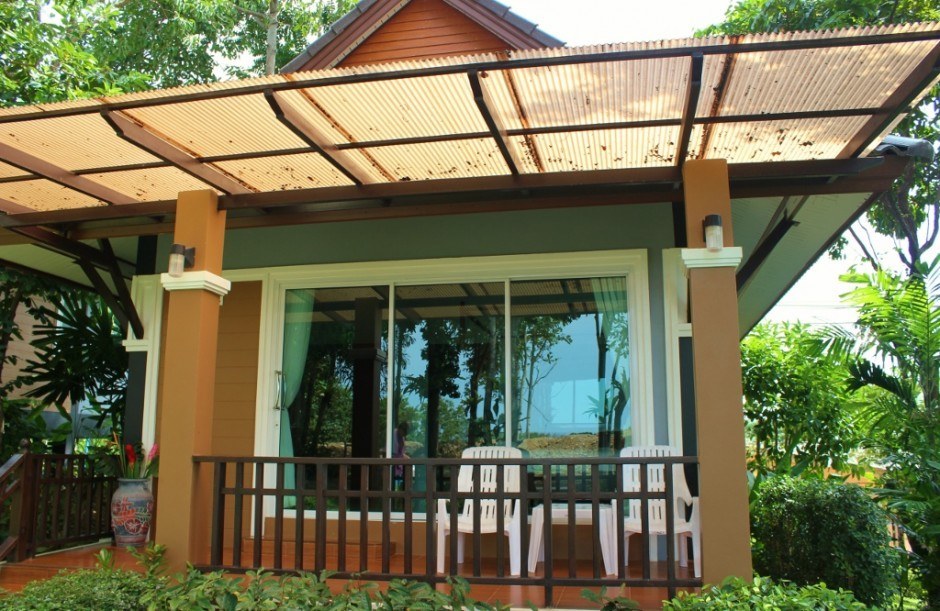 Actually, it's the first stand-alone accommodations we've had in Southeast Asia and definitely one of the nicest. The bathroom has a rainfall shower and separate tub, the bed is actually soft and the kitchenette allows us to at least make our own breakfast, which is another Southeast Asia first. One more perk: a motorbike is included with the rental, although, we're not sure we want to break our no-driving streak just yet.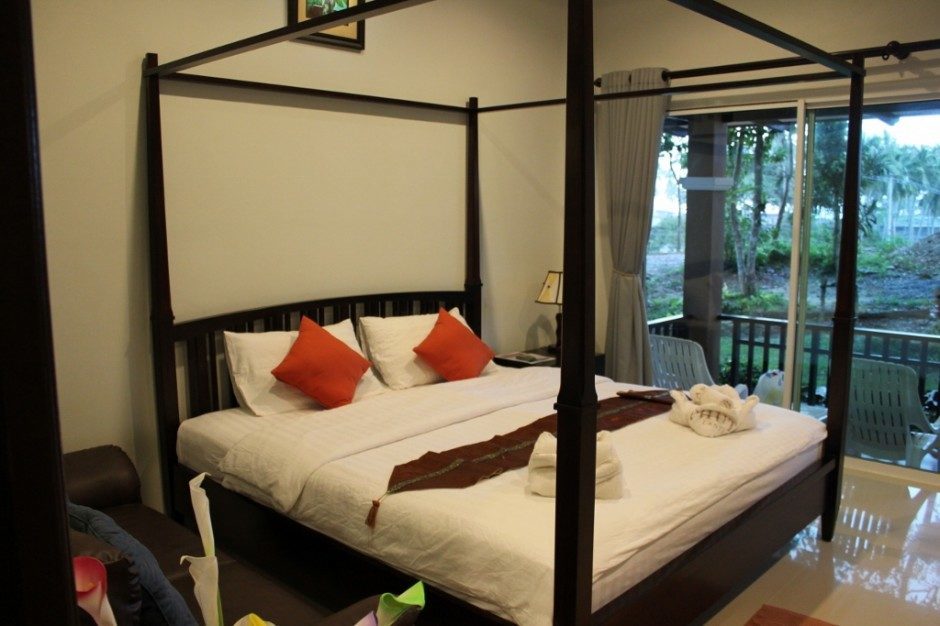 Visit Koh Lanta in low season: How to get there
Getting to Koh Lanta isn't difficult, but maybe just taxing enough to keep easy going tourists at bay. The most direct route in low season (which ends Nov 1) is a two hour drive from the Krabi airport and includes two ferry crossings. We made the trip there with a private driver, which required a hefty fee ($80 USD). The shuttle bus (which we used on the way back to the airport) is a much more economical route, but takes much longer.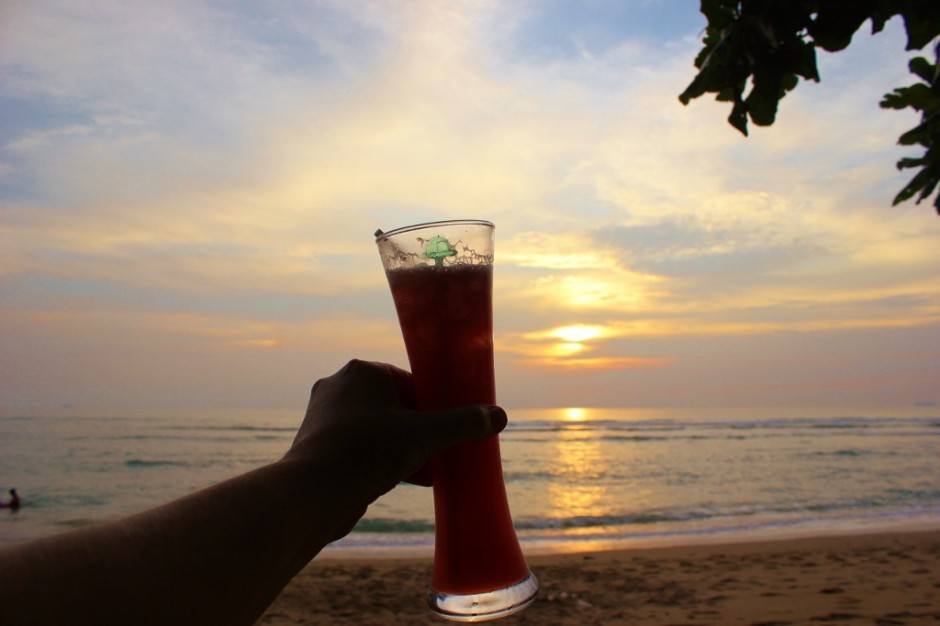 We want to know: What are your pros and cons to visit Koh Lanta in low season? When do you usually travel – high or low season?
Pin it!