Hey there! Welcome to JetSetting Fools! You will find our best travel tips for destinations worldwide. Some of the links on this site are Affiliate Links and if you use them to make a purchase, we may earn a small commission. For more information, read our Disclosure Policy.
---
La Catedral de San Carlos de Bariloche, "Nuestra Senora del Nahuel Huapi," sits grandly with its steeple high in the clouds on a hill surrounded by evergreens near the banks of the lake. It is impossible to miss from almost any point in Bariloche, yet – we found – difficult to actually enter, as we couldn't find mass times or visiting hours posted anywhere.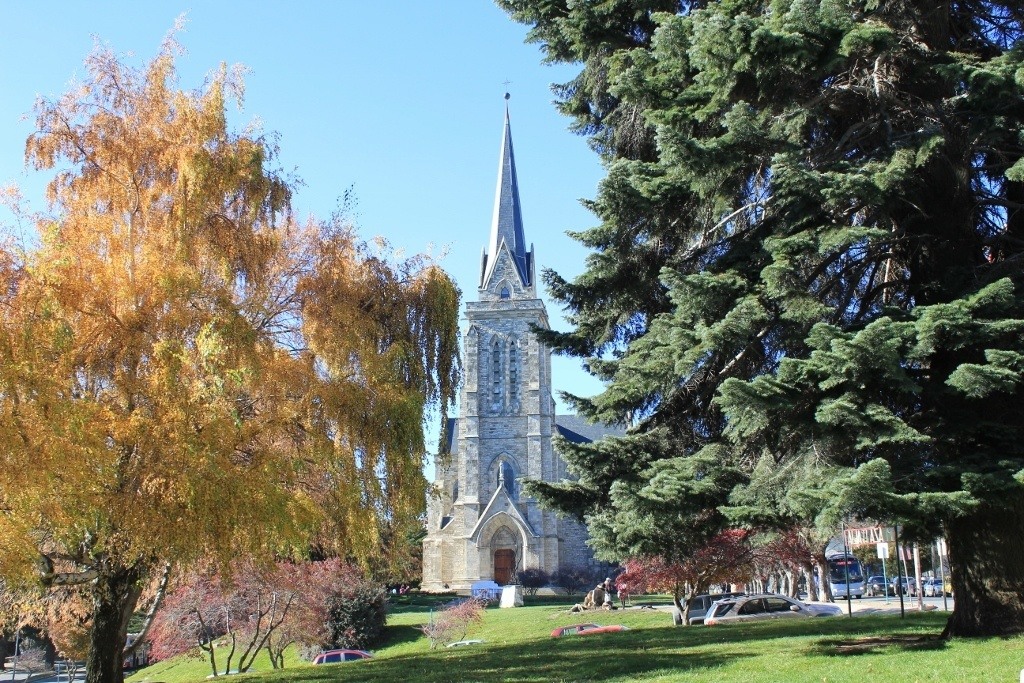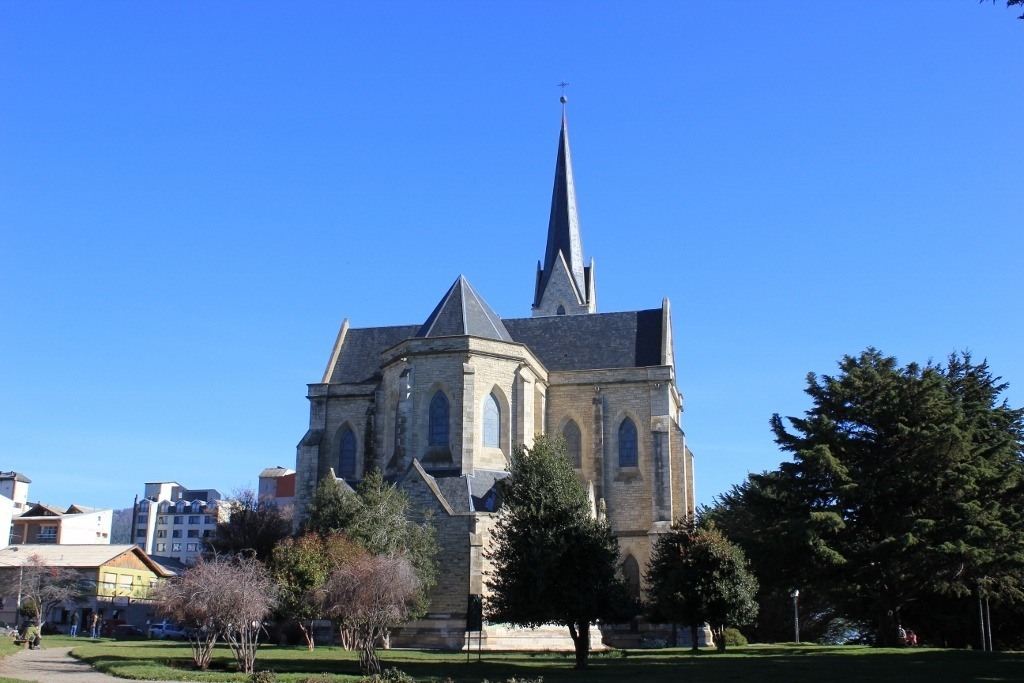 When we finally timed it right and were able to go inside, we were treated to an extraordinary sight. The stone work and stained glass combined to create an atmosphere of rugged sprays of color.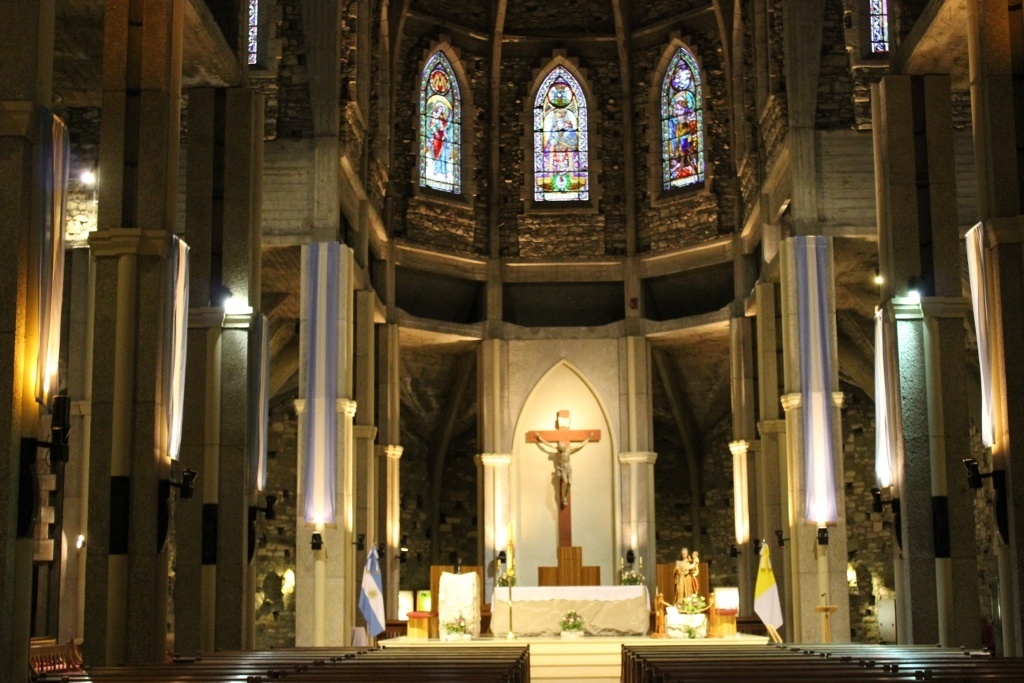 Although the Catedral de San Carlos de Bariloche wasn't built until 1946, the Nahuel Huapi mission, which lasted from 1670 until 1717, was presided by the image of the "Purest Virgin Mary." The focus of the church still rests on Our Lady of Nahuel Huapi, the Patron Saint of Bariloche, which is evident in the alter statue and the central stained glass image above the alter.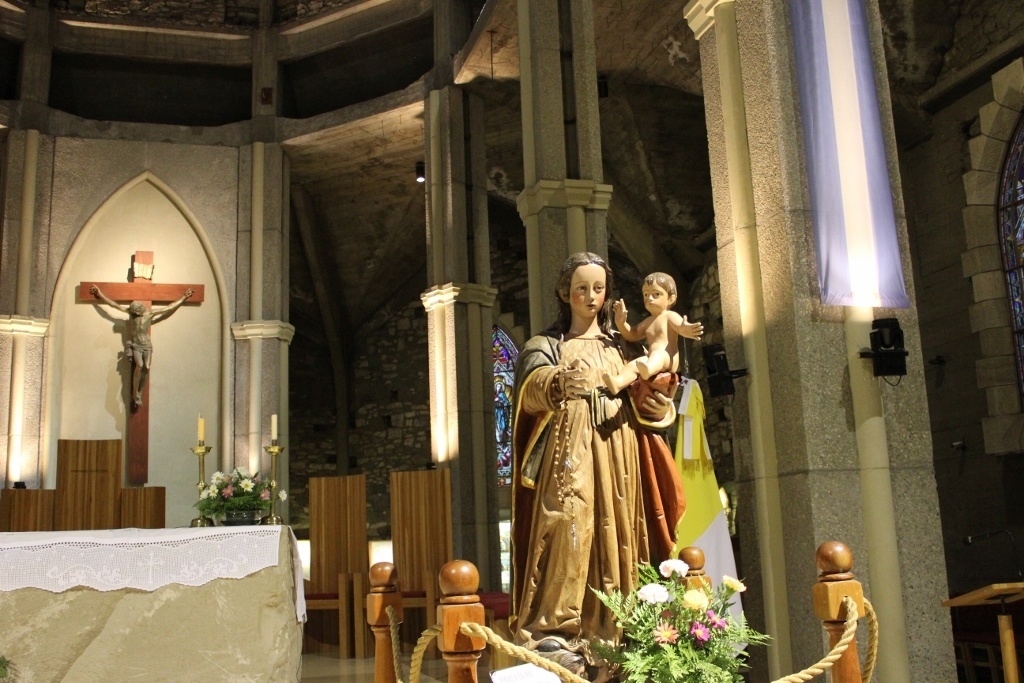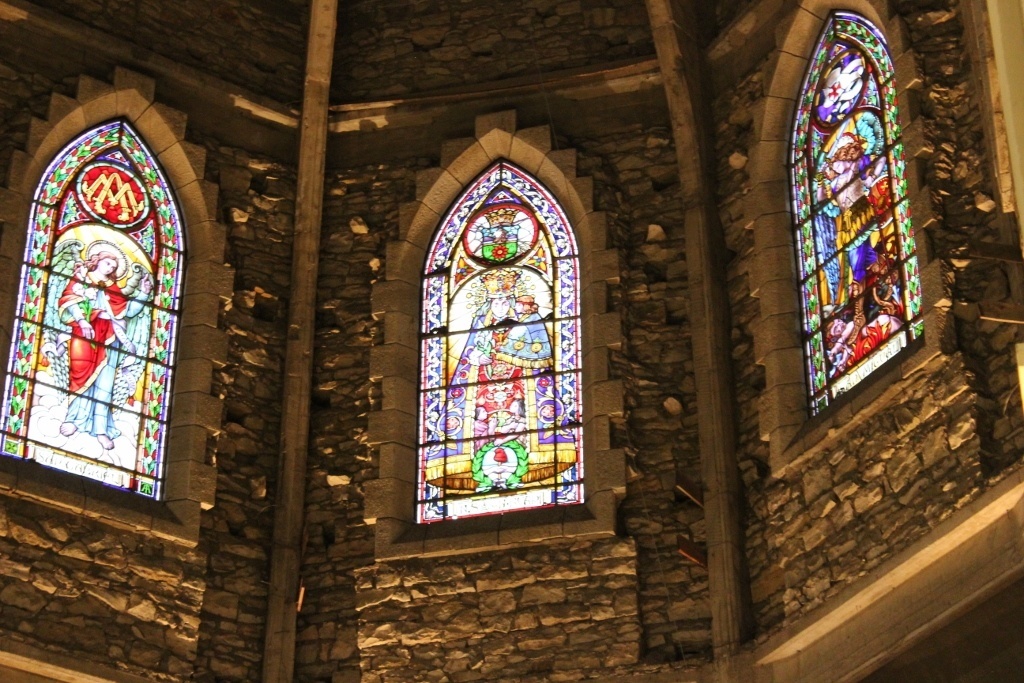 A statue of the "Lady of the Snow" also resides in a side alter of the church, the same as is worshipped in the Grotto.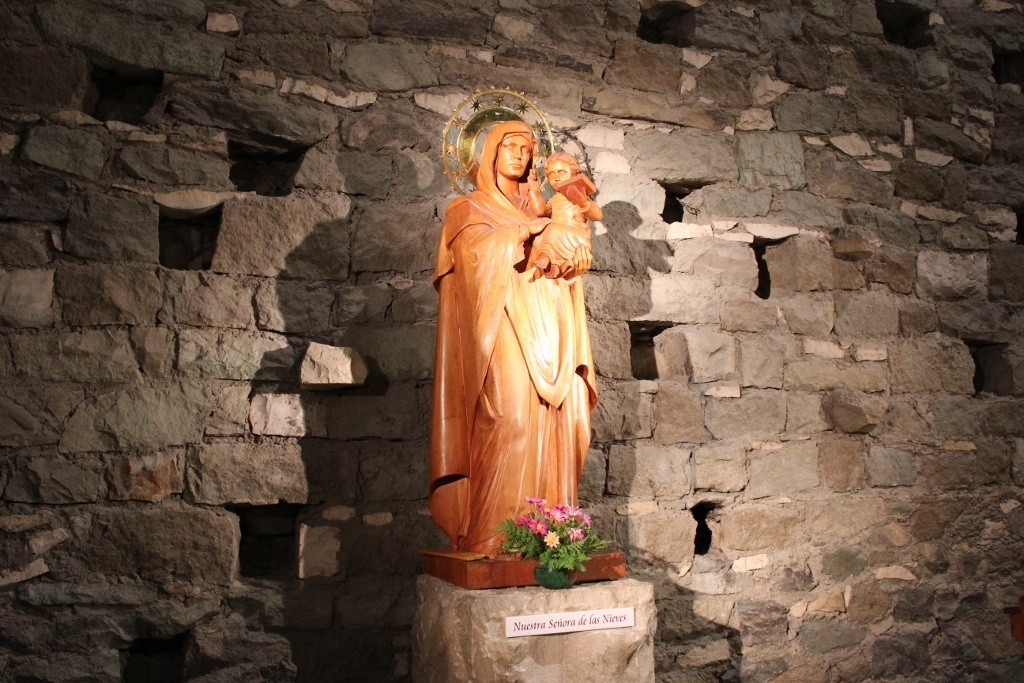 We want to know: Have you visited the Catedral de San Carlos de Bariloche?
Want more travel planning tips? Head over to our Travel Planning page for more information and tips on traveling – and for country-specific information, take a look at our Travel Guides page!
Like what you're reading? Join the journey!
Subscribe to JetSetting Fools and get new blog posts and our quarterly newsletter direct to your inbox:

Pin it! See all of our travel pins on our JetSetting Fools Pinterest Board.