Hey there! Welcome to JetSetting Fools! You will find our best travel tips for destinations worldwide. Some of the links on this site are Affiliate Links and if you use them to make a purchase, we may earn a small commission. For more information, read our Disclosure Policy.
---
The weather is turning cold in a hurry, but that didn't keep us from exploring. On one bus route the city center, we could see two sights: the most prominent of peaks, Cerro Catedral, and the Gruta Virgen de las Nieves in Bariloche.
Cerro Catedral in Bariloche
The Cerro Catedral in Bariloche is a well-known ski resort and, I'm sure, hopping in full winter. During our visit in the fall, it was mostly shut down, except for the gondola and a few restaurants.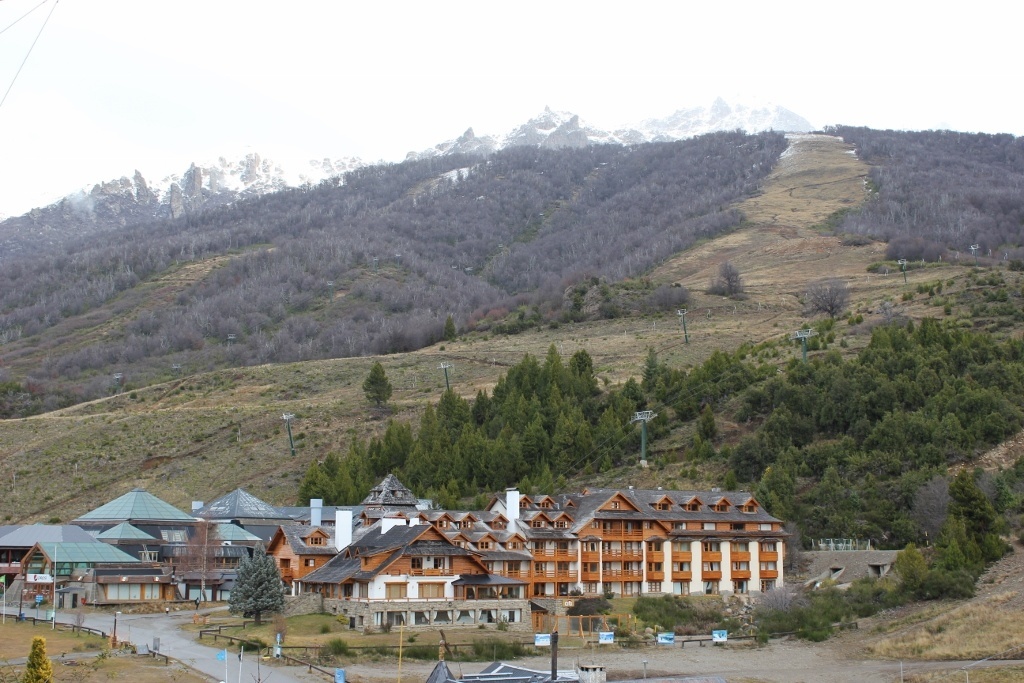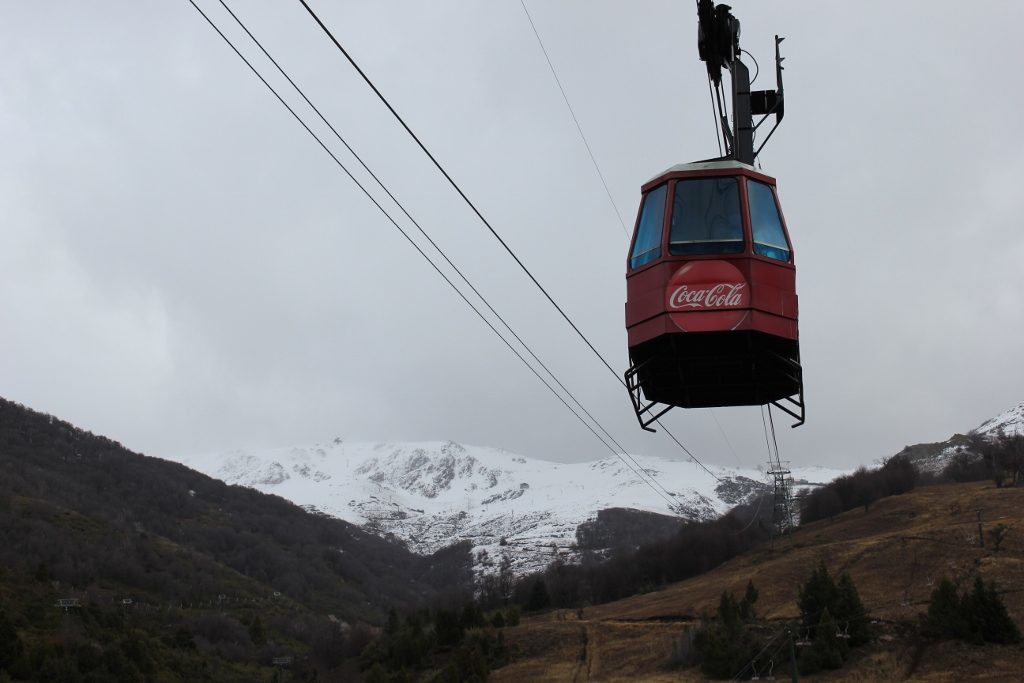 Skipping the gondola ride to the snowy peak ($20 each), we walked along the streets of the village and then warmed up in the cozy ski lodge for a bottle of wine ($9 shared) – view included.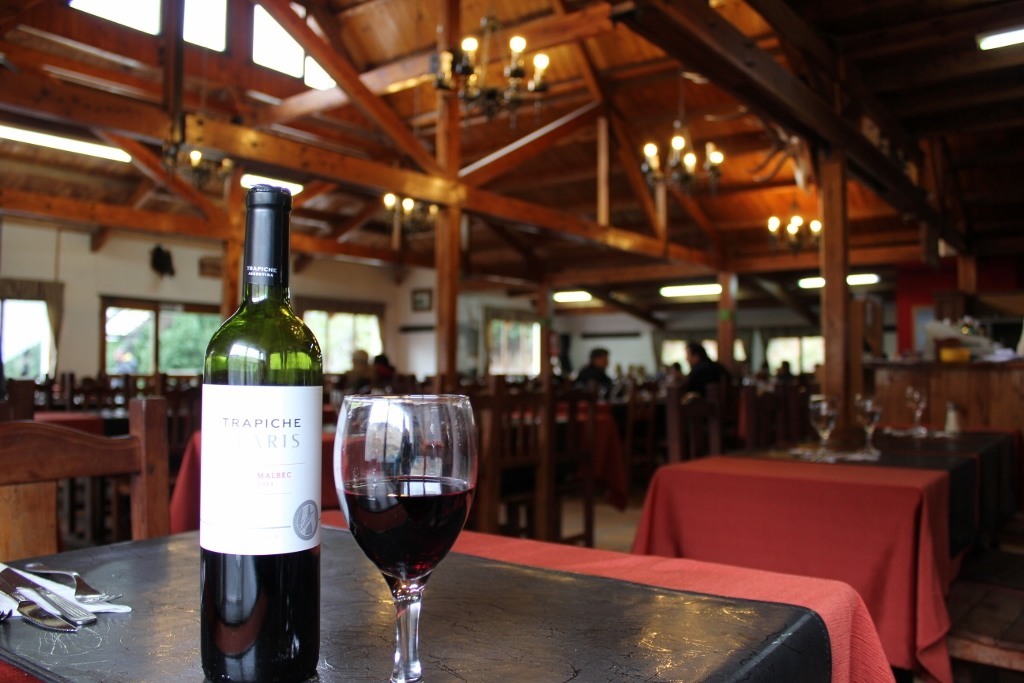 ---
Gruta Virgen de las Nieves in Bariloche
The bus ride back to town nearly passes the Gruta Virgen de las Nieves in Bariloche – the Grotto of the Virgin of the Snow. We climbed the stairs to say a prayer. Hundreds of plaques offering gratitude were mounted to the flanking rocks and dated back as far as the 1970s (from those I could read). All gave thanks to the Virgin Mary. Fresh flowers and recently lit candles spread out before the statue of Mary. A humbling scene in a natural setting.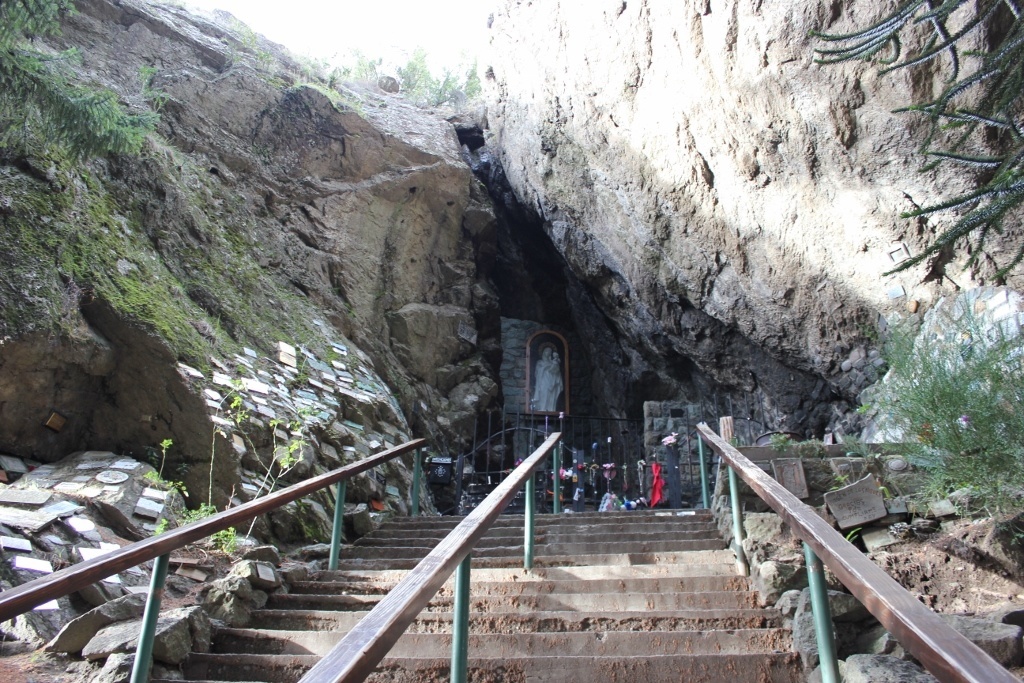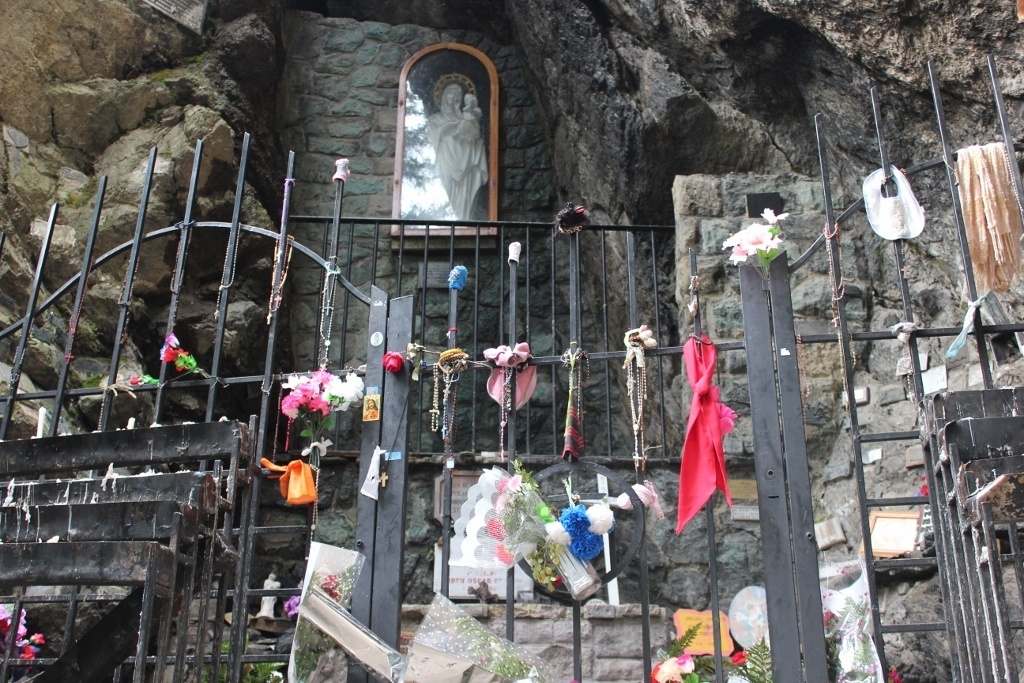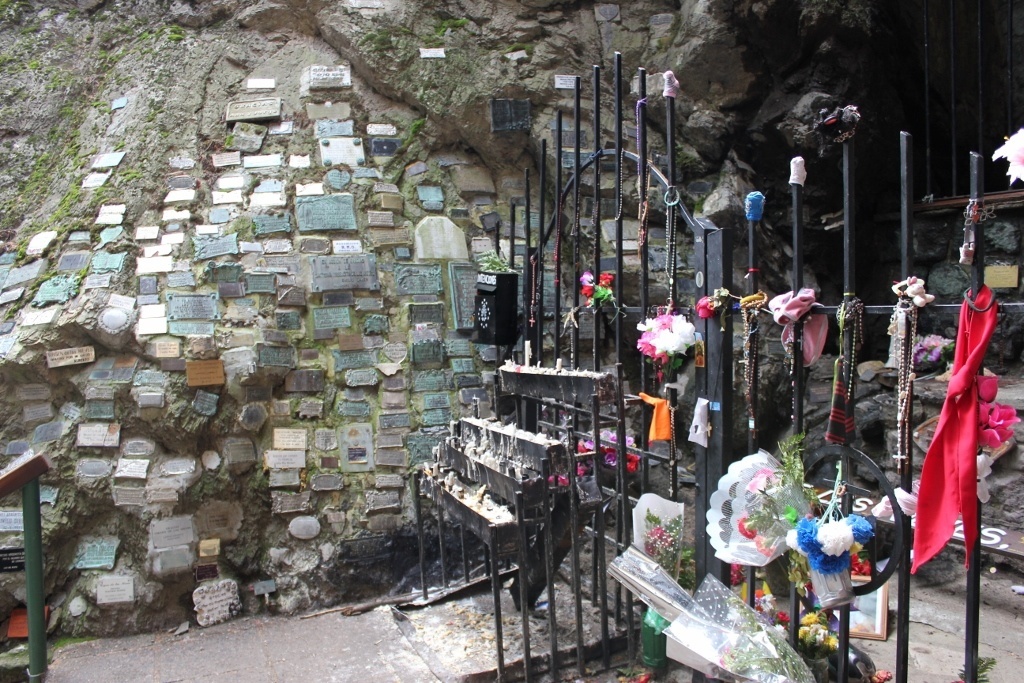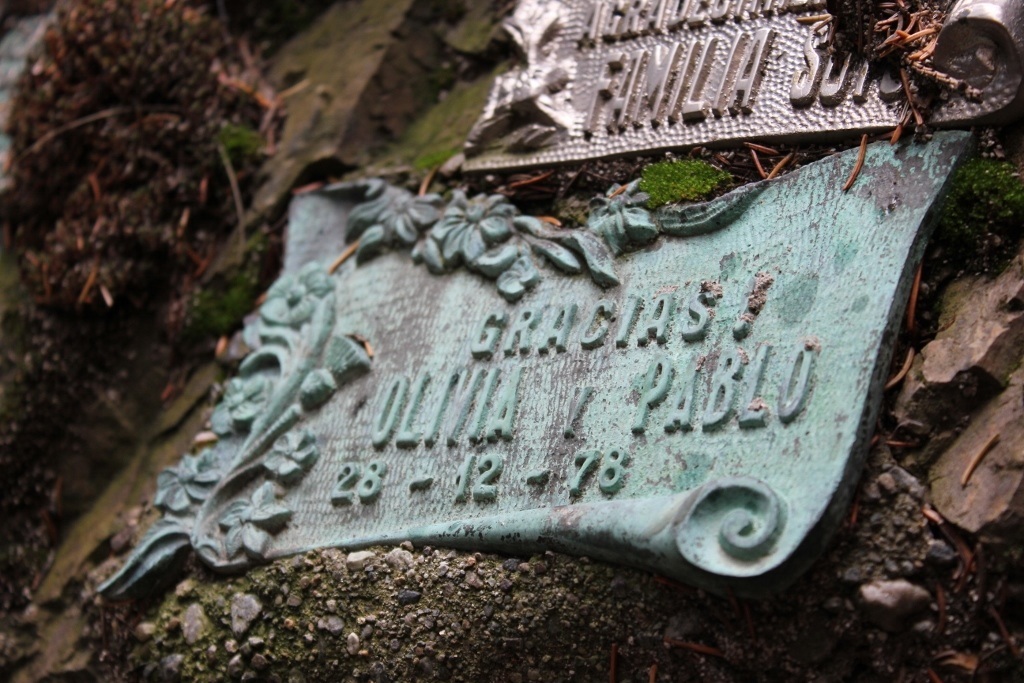 ---
We want to know: Have you visited Cerro Catedral or the Gruta Virgen de las Nieves in Bariloche, Argentina? Tell us in the comments!
Want more travel planning tips? Head over to our Travel Planning page for more information and tips on traveling – and for country-specific information, take a look at our Travel Guides page!
Like what you're reading? Join the journey!
Subscribe to JetSetting Fools and get new blog posts and our quarterly newsletter direct to your inbox:

We want to know:
Pin it! See all of our travel pins on our JetSetting Fools Pinterest Board.