Hey there! Welcome to JetSetting Fools! You will find our best travel tips for destinations worldwide. Some of the links on this site are Affiliate Links and if you use them to make a purchase, we may earn a small commission. For more information, read our Disclosure Policy.
---
On the north side of Centro in the sweet Bellavista neighborhood stands Cerro San Cristobal in Santiago, part of the Parque Metropolitano de Santiago. Promising spectacular views on a sunny, clear day, we couldn't wait to get to the top. Tackling this mountain can be done in a few hours hike, but, quite frankly, we were stoked that there was a funicular to do the hard work ($4 round trip) and get us there within just a few minutes.
Plenty to do in the largest park in Santiago, including a zoo, fountains and gardens, we stuck to the main attractions: the views and the Virgen de la Inmaculada Concepcion from the top of Cerro San Cristobal.
This hill has a long, religious past dating back to 1561 when a 10 meter high wooden cross was placed at the top. Pilgrimages have taken place from the city to the top of the mountain ever since. The statue of the Virgin Mary (14 meters high and nearly 37,000 kilograms) has graced the top of the mountain since 1904. During Pope John Paul II's 1987 visit, he presided over mass at the base of Mary's statue, making it a world-known place to worship.
The chapel on the side of the hill, constructed in 1921, celebrates the life and motherhood of Mary and is made to resemble a Roman grotto. It's a quiet, peaceful place to say a prayer among the many tourists.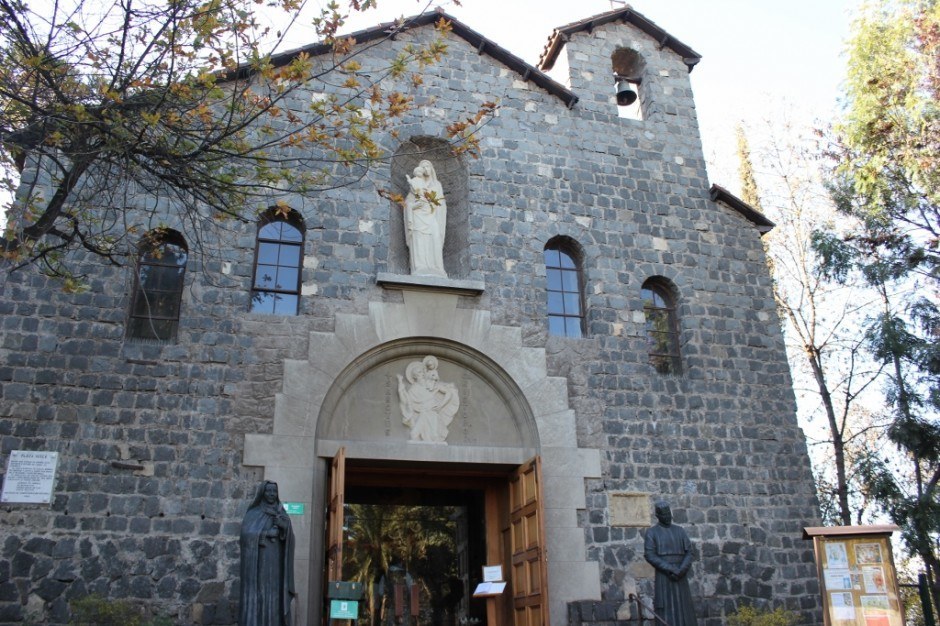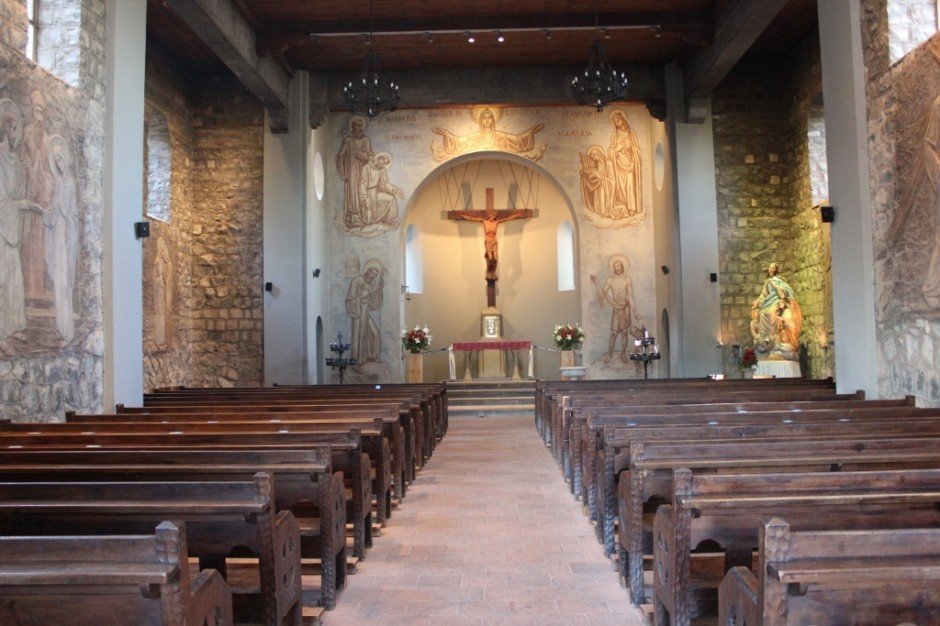 Staring at the view beyond the city grid can be equally as peaceful – snow-capped mountains can be seen in nearly every direction. The towering mountains triumph over endless city blocks of high-rises and smog. It's a staggering contrast of nature and city, and nature is winning this round.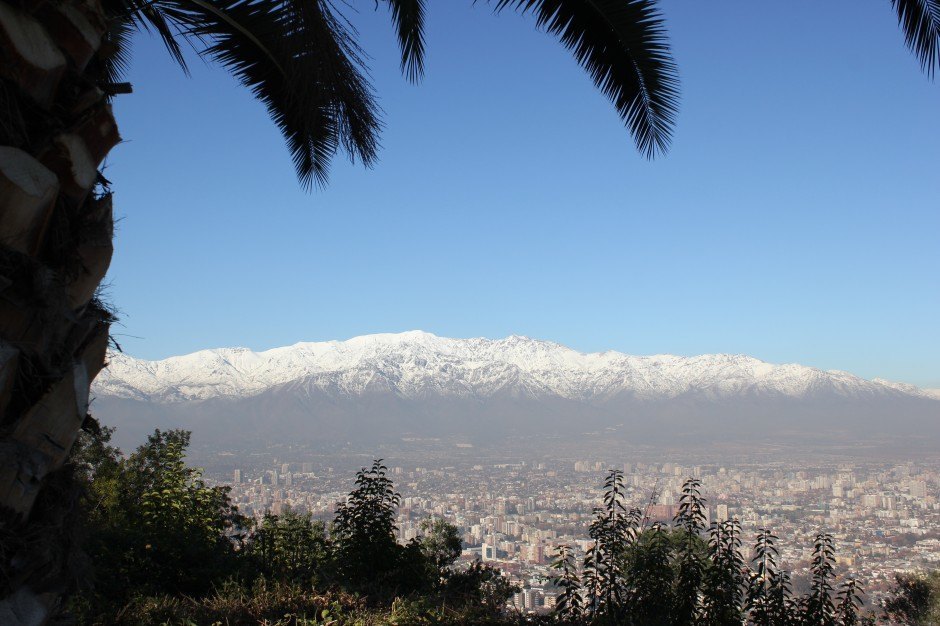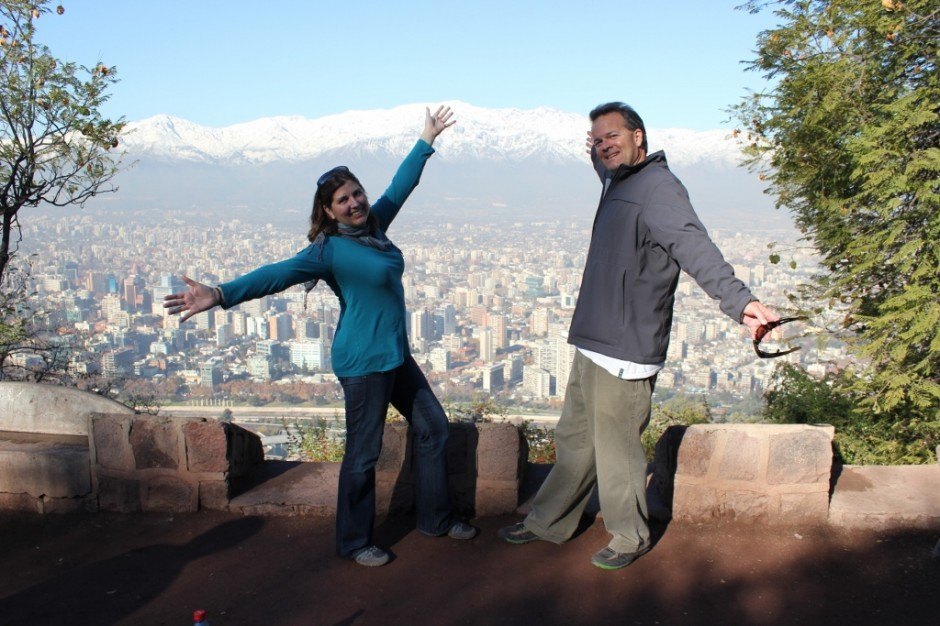 We want to know: Have you been to Cerro San Cristobal in Santiago? Did you hike or take the funicular?
Pin it!