Hey there! Welcome to JetSetting Fools! You will find our best travel tips for destinations worldwide. Some of the links on this site are Affiliate Links and if you use them to make a purchase, we may earn a small commission. For more information, read our Disclosure Policy.
---
We've made no secret about the fact that we are budget travelers; we are not on vacation, we are on a journey. Part of our journey is learning how to live on less, rely on public transportation (if not our own two feet), and experience places on a more local level. Obviously, staying at a beach resort doesn't fit into our lifestyle. But, we've made an exception.
Membership has its privileges and sometimes those privileges trickle down from parent to child. My mother's membership in a vacation club, Global Discovery Vacations, does just that. For last minute bookings, called Expressways, we can reserve weeklong stays for $300 at various timeshare resorts worldwide. The last minute bookings only become available about six to eight weeks ahead of time, but that suits our travel style perfectly. Some resorts have more amenities than others, but our recent stay at the Beachcomber Resort in Coolangatta, Australia seemed to have it all.
We were staying at a beach resort and suddenly, we were on vacation.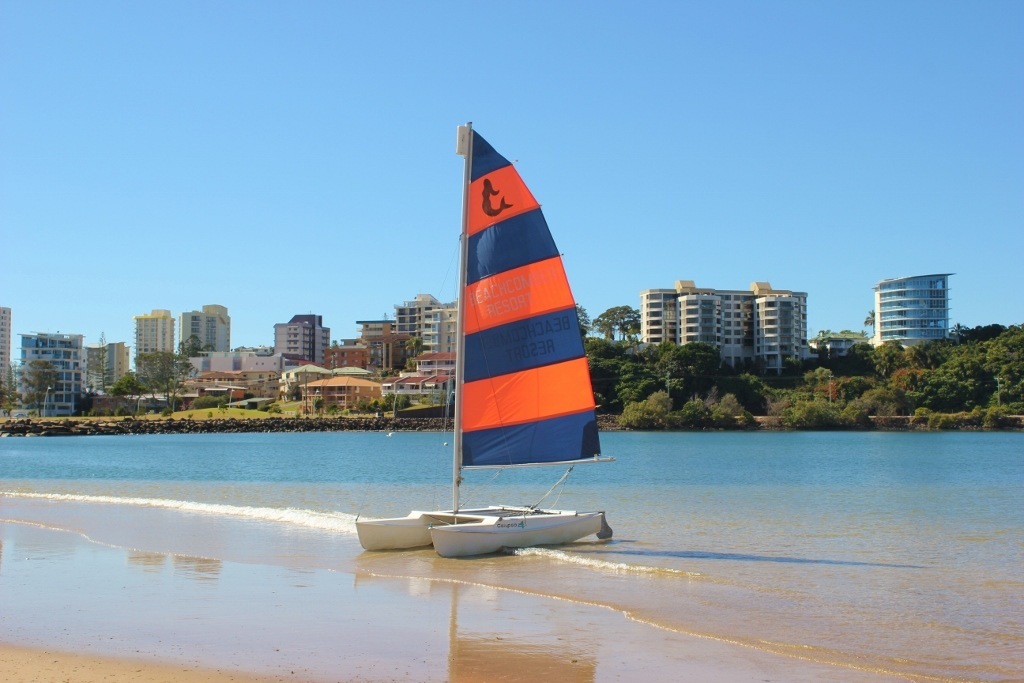 We were located across the street from the beach, but that wasn't all. Our unit came with an in-unit washer and dryer, a dishwasher (the first on our journey) and a balcony that rivals the size of a few studios we've stayed in. Then, add in the on-site amenities like the rooftop pool, hot tub, and BBQ grills and the complimentary use of beach cruiser bikes and boogie boards. To top it all off, there were weekly activities for little to no cost at all.
We attended the weekly rooftop Welcome Party and Sausage Sizzle, Pancake Breakfasts and even once ventured over to the Beach House, the sister hotel, and gave it a go at karaoke. Twice weekly we joined in on the Watersports Day at the harbor and made use of the kayaks, catamaran and even learned how to stand up paddle board. The planned activities made it easier for us to get to know some outstanding neighbors and fellow travelers.
We booked three consecutive weeks, which not only ranks as our longest stay in one place, but surprisingly, also ranks as our most affordable stay since South America. So, while we are making an exception to our lifestyle and staying at a beach resort, we were not busting the budget. In fact, we were spending less money.
In our three week stay, we cooked almost all of our meals at home – except for the weekly sausage sizzle ($2 per sausage) and pancake breakfasts ($5 all-you-can-eat). If we weren't just wandering on the beach, we used the free bikes to cruise around town, which actually eliminated the need for public transportation (except to and from the airport and our daytrip in Surfers Paradise). We thought we might get bored staying in one place for so long, but quite the contrary; when it was time to leave, we felt like we could have stayed much longer.
We want to know: Do you find staying at a beach resort to be affordable? What are your budget resort experiences?
Pin it!