Hey there! Welcome to JetSetting Fools! You will find our best travel tips for destinations worldwide. Some of the links on this site are Affiliate Links and if you use them to make a purchase, we may earn a small commission. For more information, read our Disclosure Policy.
---
Part One of a series, Out Our Front Door: Feira da Ladra. Every time we book accommodations in a new city we are taking a leap of faith. We rely on reviews and attempt to seek out places with local flavor that are still within walking (or public transportation) distance to sights. We couldn't have been more spot-on with our stay in Lisbon.
Our homey one-bedroom apartment with creaking wood floors, an exposed brick arch and shuttered windows that open to an alley with a corner cafe is exactly what we wanted for our two week stay in Lisbon. Being across the street from the National Pantheon, down the hill from a historic church and around the corner from a train station was the bonus – and we are finding there is so much more right out our front door.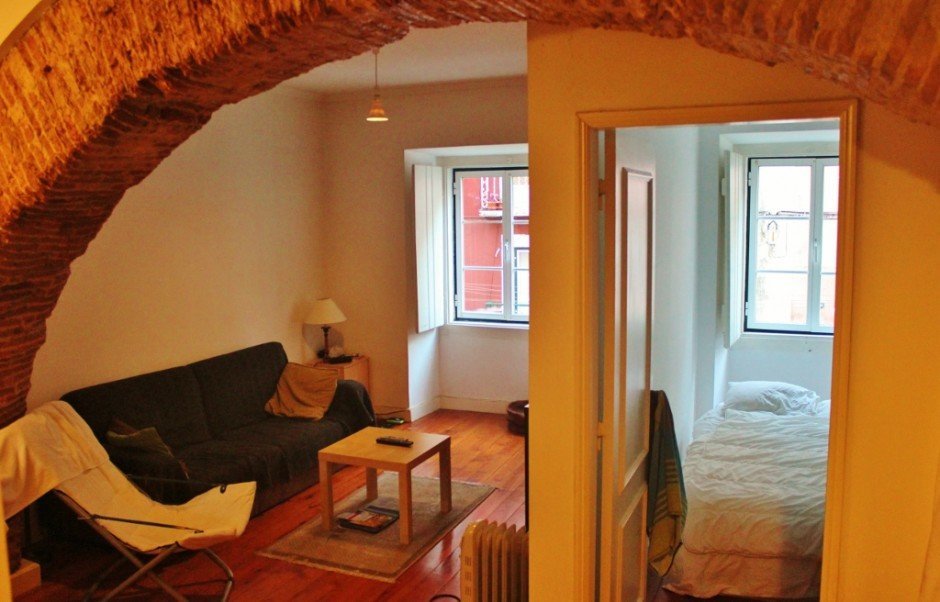 Feira da Ladra: History
The Feira da Ladra, which translates directly to 'Thieves Market,' has taken place in Alfama for more than 100 years and covers the streets to the east of the Pantheon. Every Tuesday and Saturday vendors set up to sell an incredible mishmash of wares. We were wondering what kind of goods we might find and we've discovered it is just about anything and everything.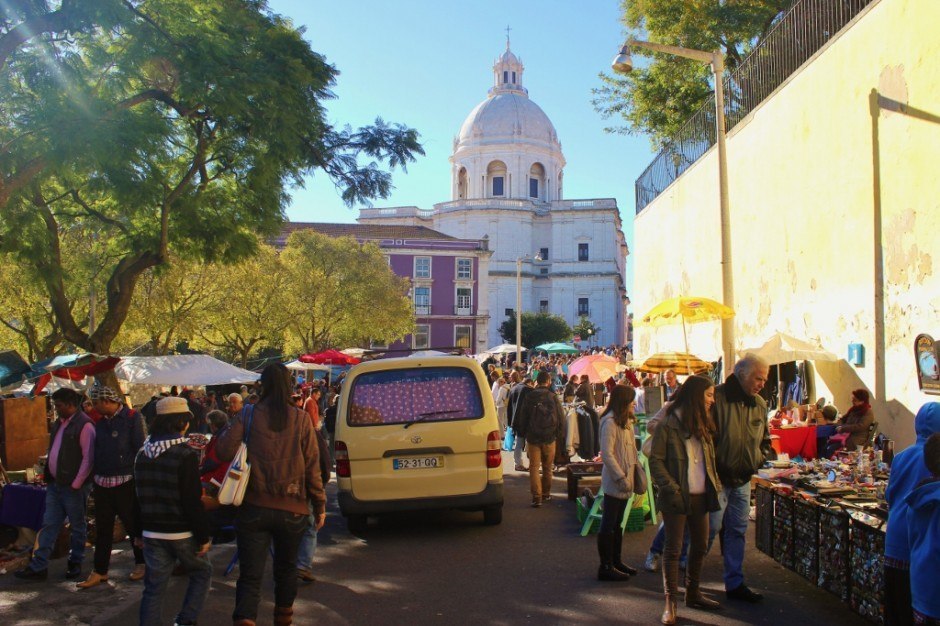 Feira da Ladra: Market stalls
Most 'stalls' are just blankets spread out on the ground. Sometimes the items on sale make sense – like delicately displayed antiques, including silver sets and matching dishes. Other times, well, it looked like someone dumped their 50-years-in-the-making junk drawer onto a blanket for people to sort through.
Feira da Ladra: What's for sale
We saw everything from new and used clothes to DVDs (some pirated), books and cassette tapes to ancient flip phones, chargers and electronic parts to shaving gel, toothpaste and soap. Crazy combination!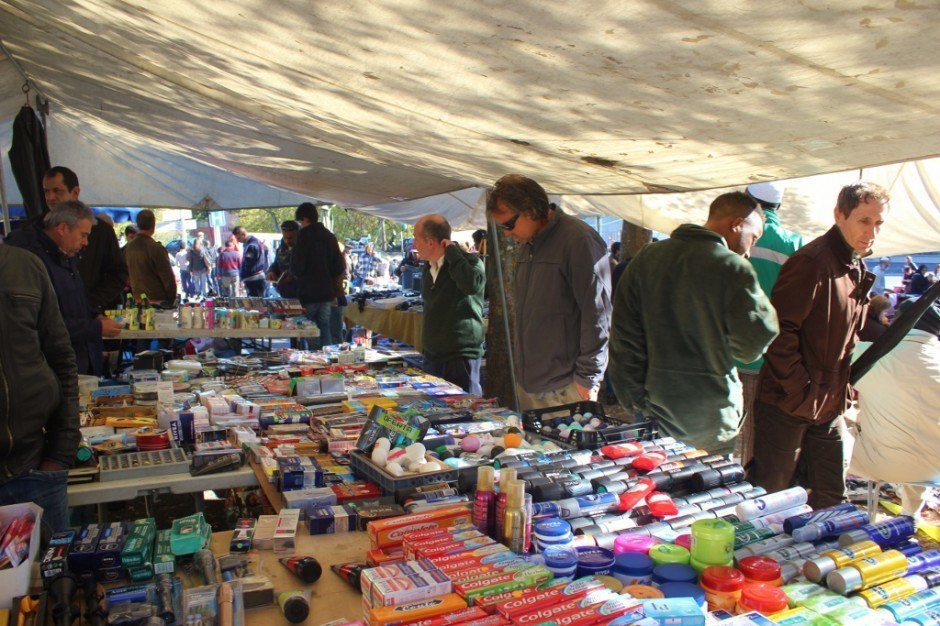 We were most amused – and oddly interested – in the stalls that had a hodgepodge of items, which mostly made us wonder how they all found their way to one blanket. How do a hair straightener, bike helmet, worn out shoes, sewing machine, old drill, and a fine selection of hand lotions go together? And, how much is the hand lotion (we're running low!)?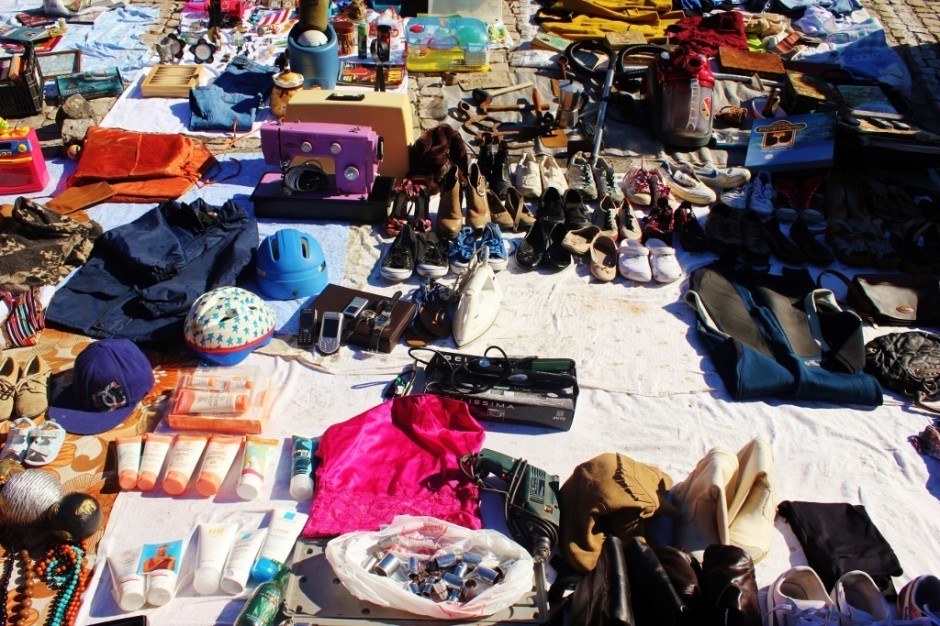 It is my understanding that the name 'Thieves Market' implies that stellar deals are to be had, but I became curious if, perhaps, it actually means some of the items for sale have been heisted or fell off a truck. In any case, we left with three pairs of new socks for each of us ($6.25 USD total for all six pairs) and new razor blades ($12 total for seven blades) that we had trouble finding in the pharmacy. It didn't seem to be a 'steal' to me, but they were things we needed. Besides, the entertainment value of the market far exceeded the amount we paid for the items…and it is all out our front door.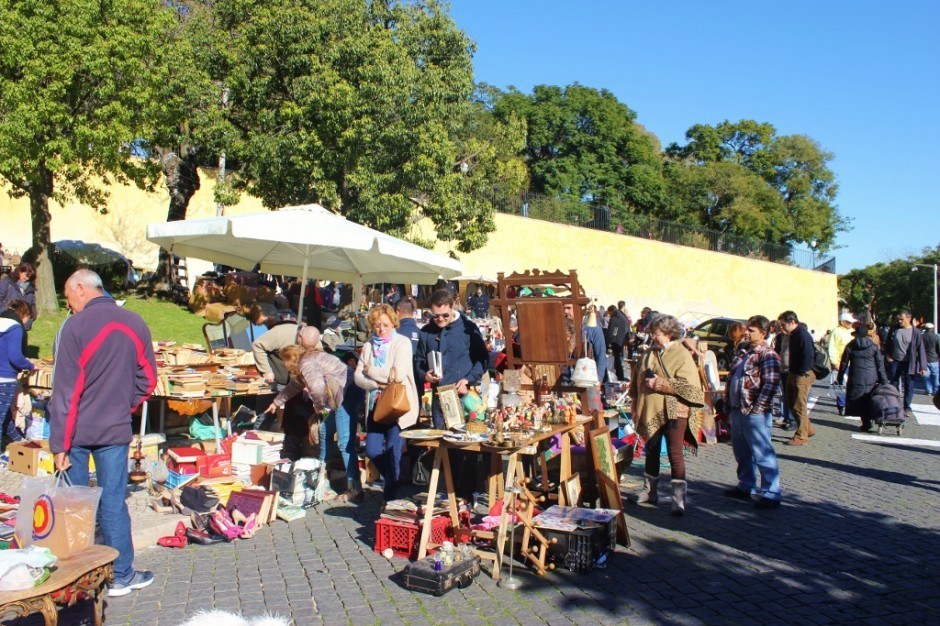 We want to know: Have you been the Feira da Ladra in Lisbon? What interesting markets have you visited around the world? Tell us in the comments!
Pin it!