Budapest, as a city, is an extremely affordable destination. However, as we started our research into what to see and do, we quickly realized how easily we could bust our budget. Almost every tourist attraction charges an entry fee – some upwards of nearly $20 USD. We set our budget at $75 total per day for our 11 day stay, so we had to get a little creative to discover things to do in Budapest on a budget.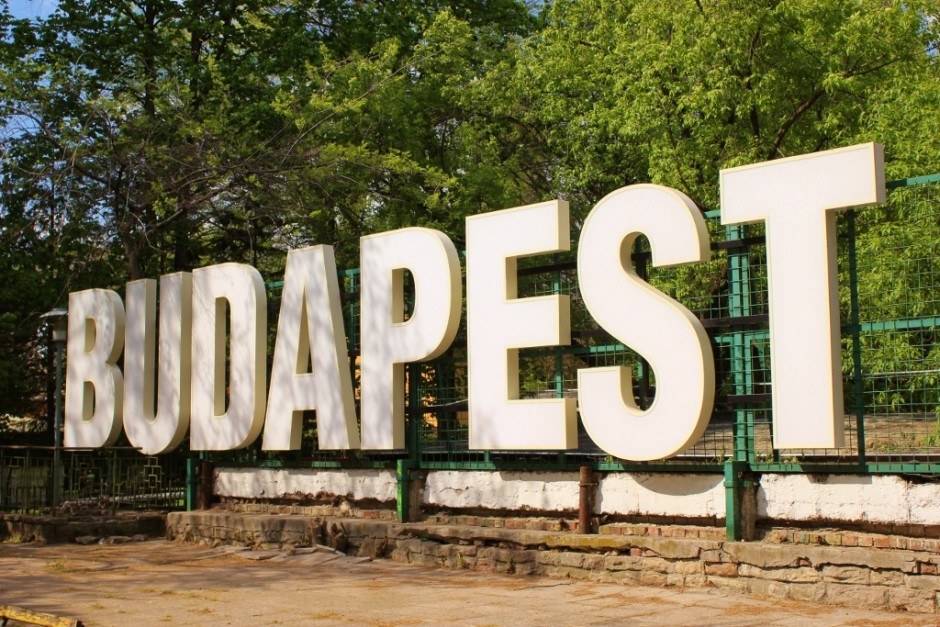 The first thing we had to do was cross off a few of the pricy activities. Paying $18 each to tour the Parliament Building just didn't fit into our budget. We also eliminated entrance into Matthias Church ($4.50) and the Great Synagogue ($9) – and, since we're not museum people, we crossed all of those off our list, too. Once we whittled it down to what we actually wanted to see and do, we researched affordable alternatives to the mainstream tourist offerings.
Things to do in Budapest on a Budget
See the sights on foot
While entry into the sights can be pricy, viewing the beautiful architecture from the outside is completely free of charge. We mapped out the buildings and neighborhoods we wanted to see and then grouped them together into manageable walks. (See below for details and tips.) For a lengthy walk with views and changing perspectives, zigzagging across the four bridges (Margaret, Chain, Elizabeth and Liberty) that span the Danube in the heart of Budapest is a good way to see the city.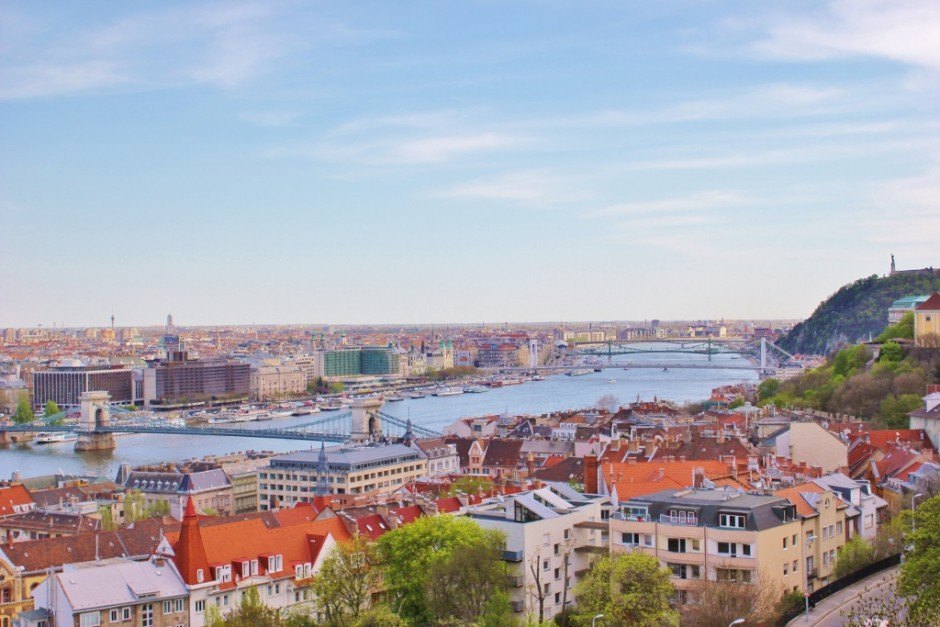 Thermal Baths
Partaking in the thermal baths of Budapest have become an iconic activity for visitors and the two most popular baths – Szechenyi and Gellert – have tourist prices to match (about $15 USD). Looking for a more authentic and local experience, we opted for the Lukacs Thermal Baths, which offers a short 2-hour visit for just $7.50 USD.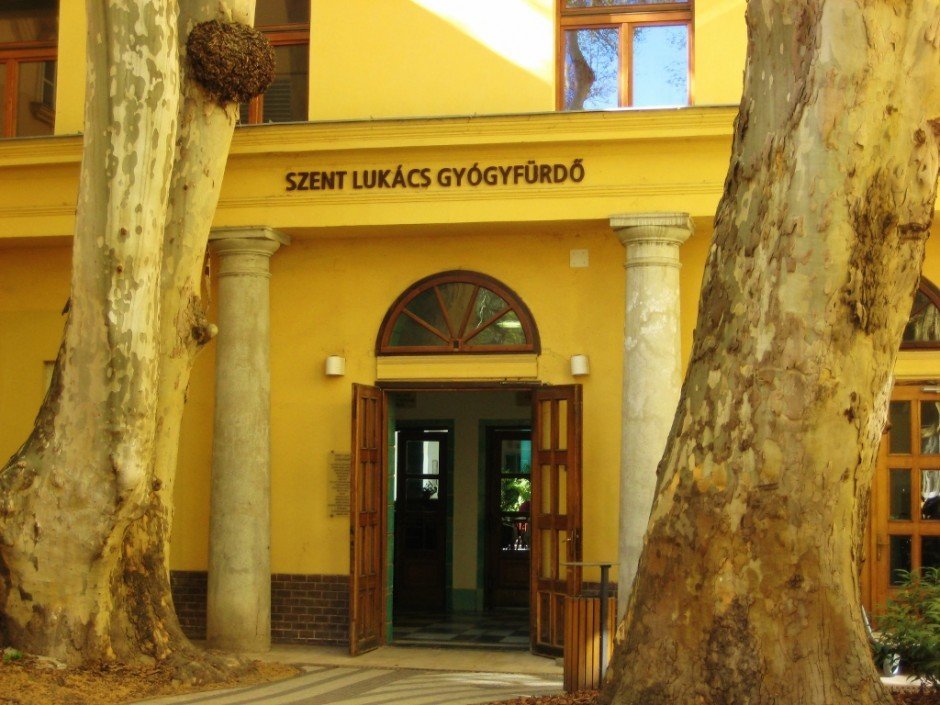 Opera House
As budget travelers, we rarely consider attending cultural events like an Opera. However, we heard that tickets to the Opera in Budapest can be downright cheap – and it's the truth. Our upper balcony seats cost $2 USD. And, since it wasn't sold out, we got upgraded to the main floor (sixth row!) at no extra cost. Considering that a 45 minute tour of the Opera House costs $15 USD, we found this to be the deal of the trip.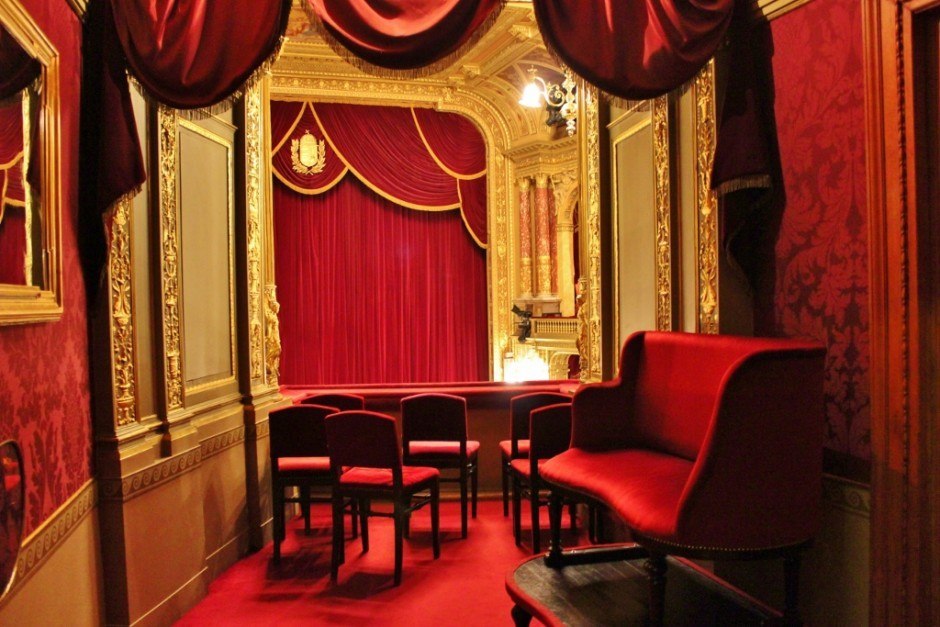 Danube River Cruise
Several tour companies offer hour-long boat tours, but they tend to be a bit more than we are prepared to pay. Since we were willing to forego the narration, we hopped on the city commuter boat that only charges $2.50 USD for the 45 minute ride.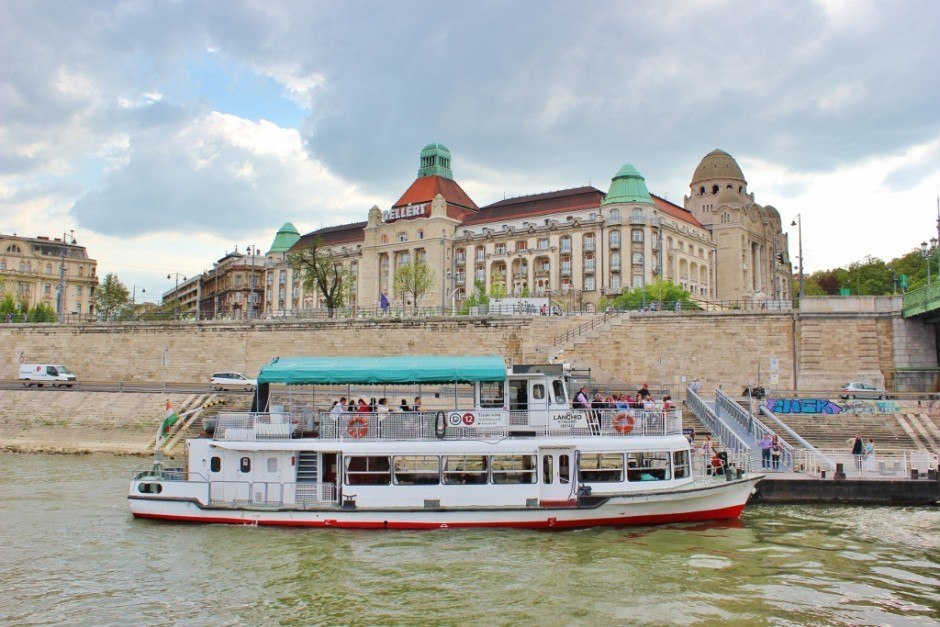 For a roundtrip experience, we boarded at Margaret Bridge on the Pest side, rode south to Liberty Bridge, disembarking again on the Pest side and rode the historic #2 tram ($1.25/ticket) back to the city center.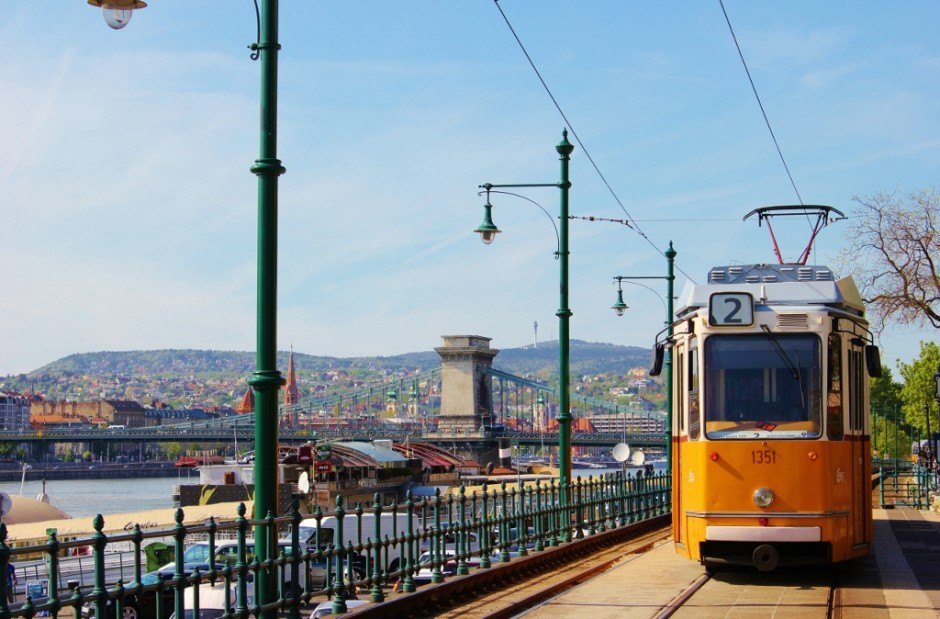 Note: There are two types of boats: one is fully enclosed, the other one has an open air upper deck, which provides the better experience.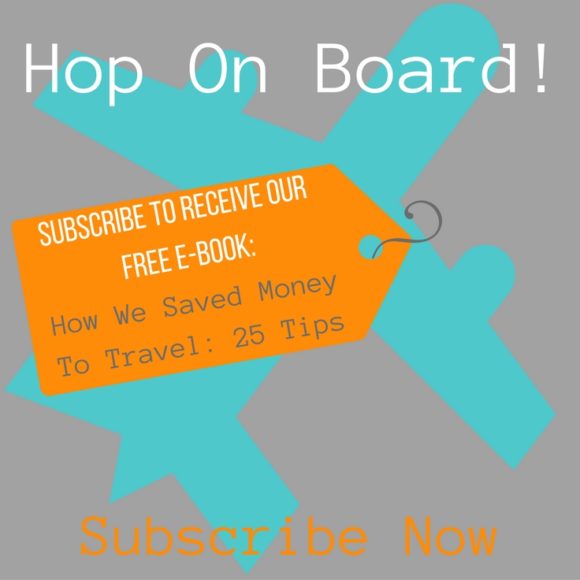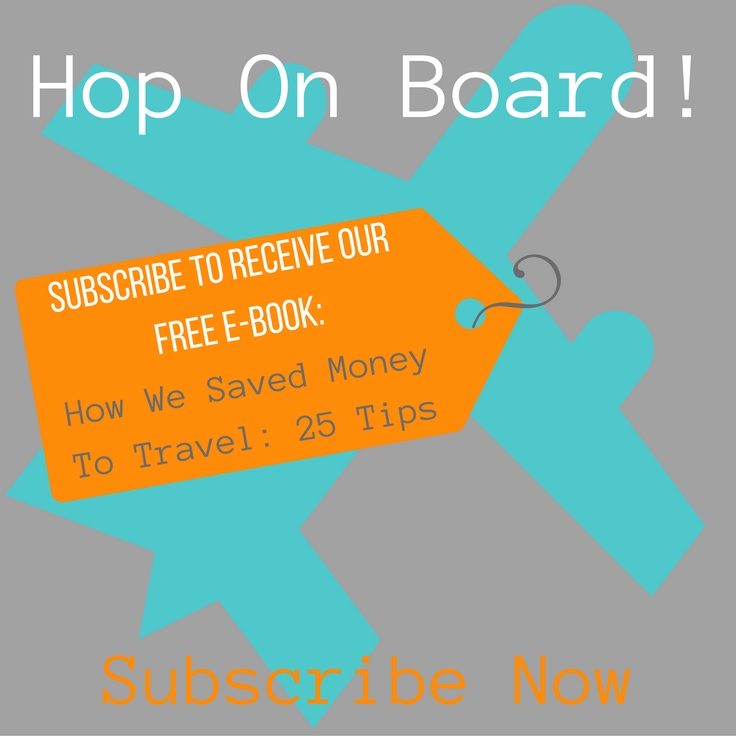 Parks
Three parks are easily accessible from the center of Budapest: City Park, Margaret's Island and Gellert Hill. Each one is free, has a plethora of trails, sights and green space for walking, lounging or picnicking.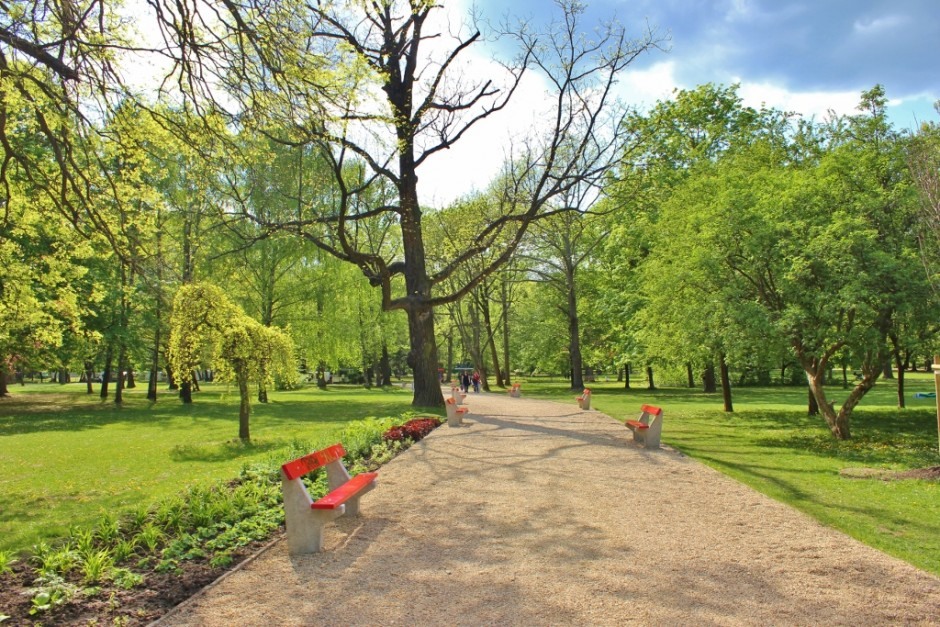 Monuments, Statues and Squares
Budapest is dotted with monuments, statues and squares. We could hardly walk the city streets without running into thought-provoking monuments, playful statues or small, bench-lined city escapes. The most moving monument for us was the Holocaust Monument along the Danube River (north of Chain Bridge on the Pest side). Bronze shoes mark the spot where, in 1944, the Arrow Cross shot Jews to death and let their bodies fall into the river to be washed away.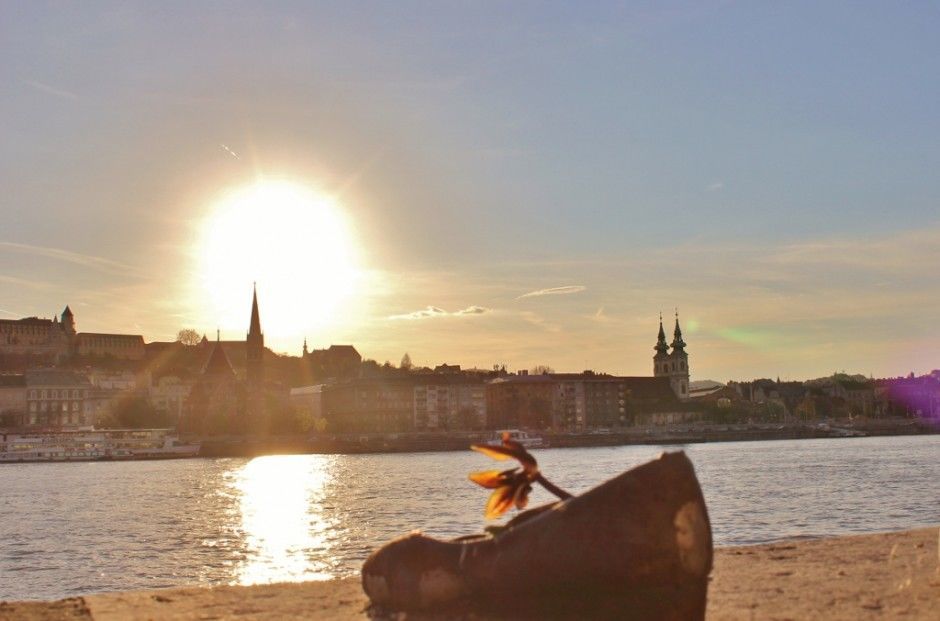 Budapest on a Budget Tips
Food and Drinks
Food options in Budapest are almost endless, ranging from expensive and touristy to cheap and fast. Twice we had sit-down meals of traditional Hungarian food. Affordable entrees were about $7 USD (as usual, the more touristy the place, the higher the price). However, most of the time, we opted for take-away from the grab-and-go windows. Kebabs were our meal of choice, never costing more than $2.50, but we also indulged in burritos and pizza (large slices for about 75 cents).
For a taste of something sweet, the local bakeries were the way to go. Traditional cakes, by the slice, were about $1 each and baked fresh using handed down recipes. There were plenty of inexpensive food options at The Great Market Hall, too.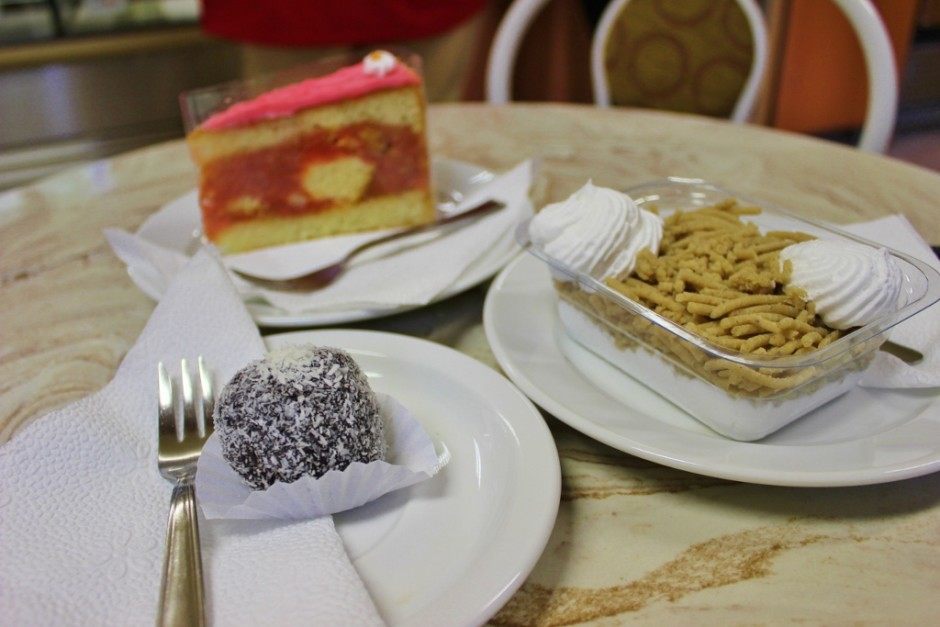 Beer and wine always add a bit to the budget, but we are willing to pay for it. In Budapest, local beer and wine are about $2 a glass. Craft beer only costs slightly more – and is well worth the upcharge in our opinion. Our favorite places for the good stuff were: Jonas, Kandallo and Only Good Beer.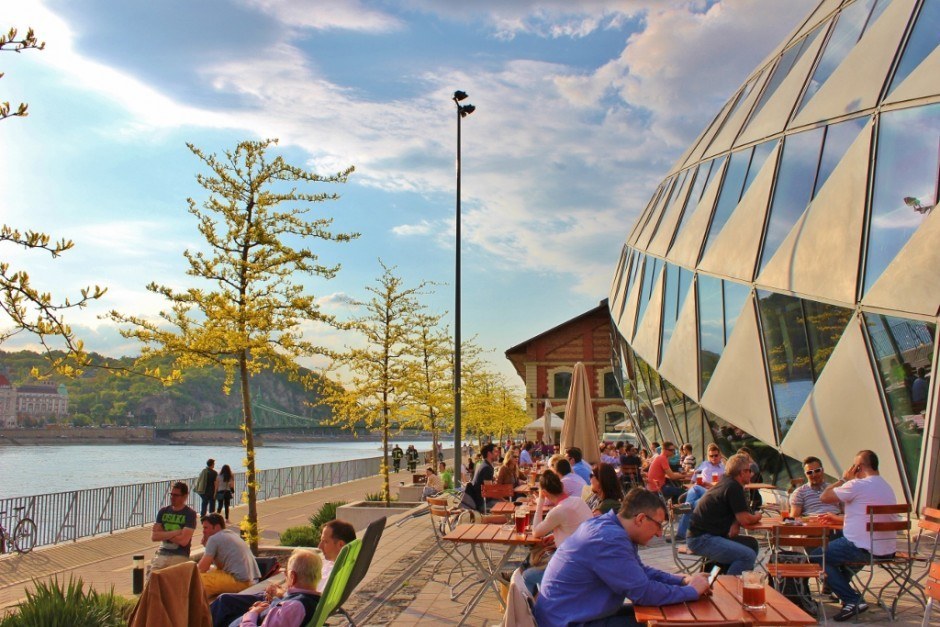 All around Budapest there are spectacular vistas, walkways with benches and green parks – and eating and drinking in these spaces is completely acceptable. Food-to-go and beer from the grocery store are a great recipe for cheap and fun dining experiences.
Things to do in Budapest on a Budget: 5 Self-Guided Walking Tours
Walk 1: Parliament to Chain Bridge. Sights: Parliament Building, Liberty Square (Szabadsag ter), St. Istvan's Basilica, Zrinyi Street and Chain Bridge. Tips: The café in the middle of Liberty Square is surprisingly affordable. St. Istvan's accepts donations, but is free to enter.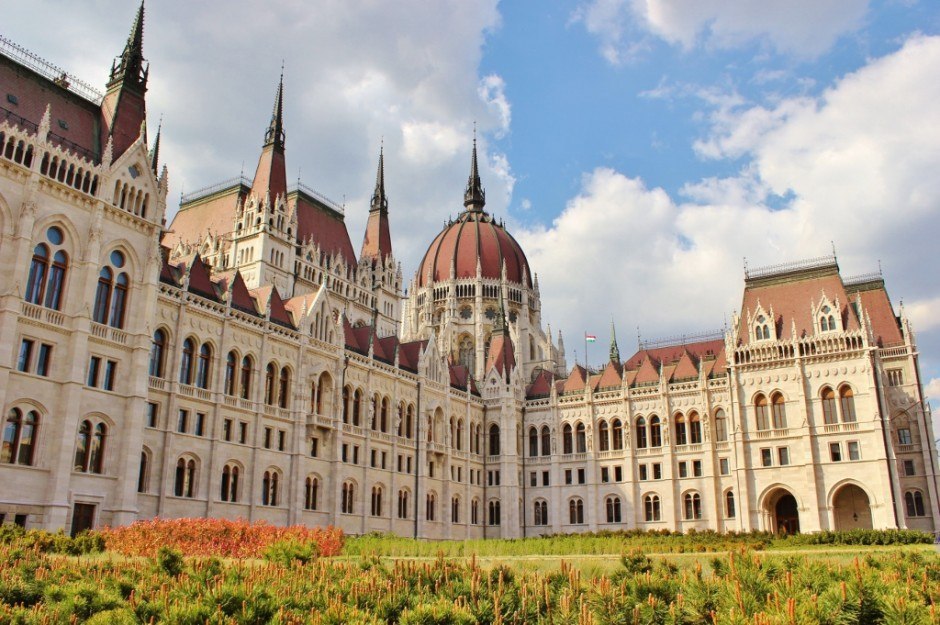 Walk 2: Castle Hill. Sights: Matthias Church, Fisherman's Bastion, Mary Magdalene Church, Royal Palace. Tips: Skip the funicular and hike up, it is a fairly short walk. Don't pay the fee for Fisherman's Bastion, there are plenty of areas that are free; the northern tower is occupied by a café and they allowed us to take a peek and a picture without making a purchase. At the arched entrance into the Royal Palace courtyard, on the right, is a small and informative display of the history of the castle – and it's free.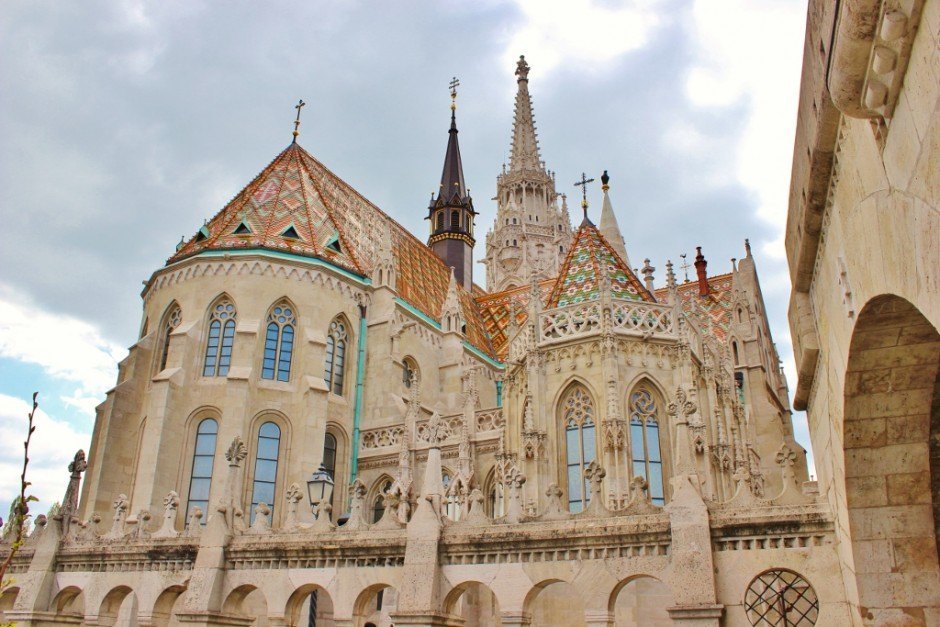 Walk 3: Jewish Quarter. Sights: The Great Synagogue, two smaller synagogues and monuments. Tips: Entrance fees are charged at all of the synagogues, but free to look at from the outside…and quite beautiful.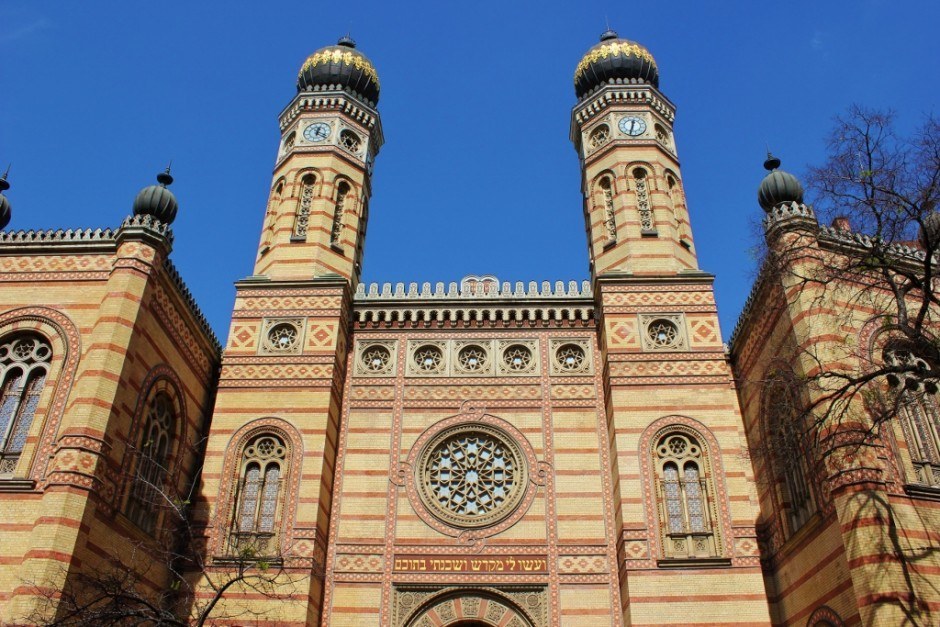 Walk 4: Oktogon to the Danube River. Sights: Opera House, Erzsebet Ter, Deak Ferenc Utca, Vigado Ter. Tips: It is free to enter – and gander – at the gold flecked Opera House lobby, but tickets in the cheap seats are awesome value for the money!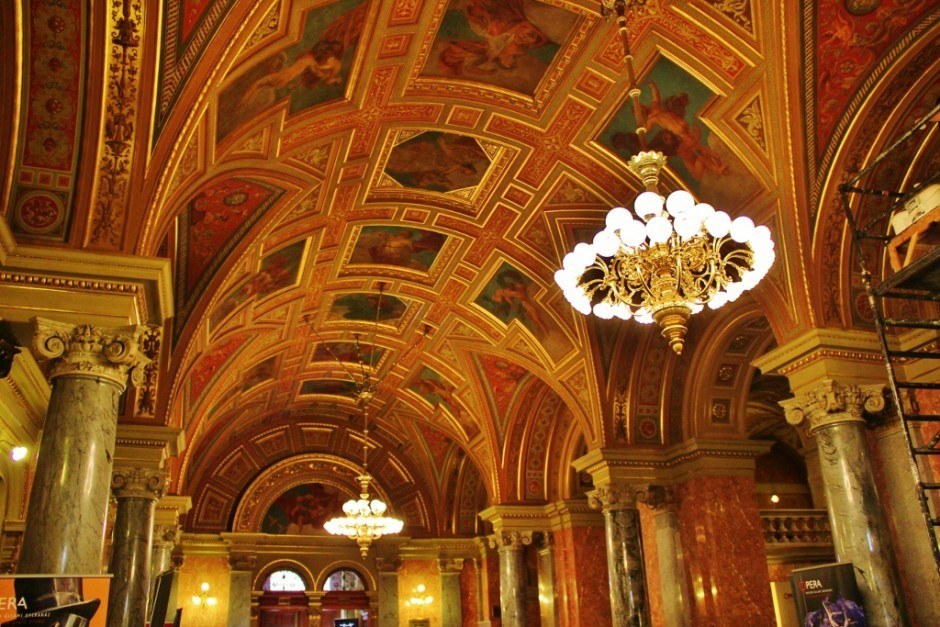 Walk 5: Budapest at night. Sights: St. Istvan's Basiica, Chain Bridge, Royal Palace, Matthias Church, Fisherman's Bastion and Parliamet. Tips: After the sun goes down, the iconic monuments of Budapest are bathed in spotlights. Walking along the river in a loop from Margaret Bridge to Chain Bridge (and crossing both bridges) provides fabulous views.
Notes and Tips for Budapest
Accommodations
We, once again, relied on our go-to option of Airbnb.com to secure accommodations – and we weren't disappointed. Located in District Six, we were well within walking distance to the sights. Our high-ceilinged, bright apartment had one large room with a separate kitchen and bath – and only cost $34 a night. (Use this link to join Airbnb and save money on your first stay!)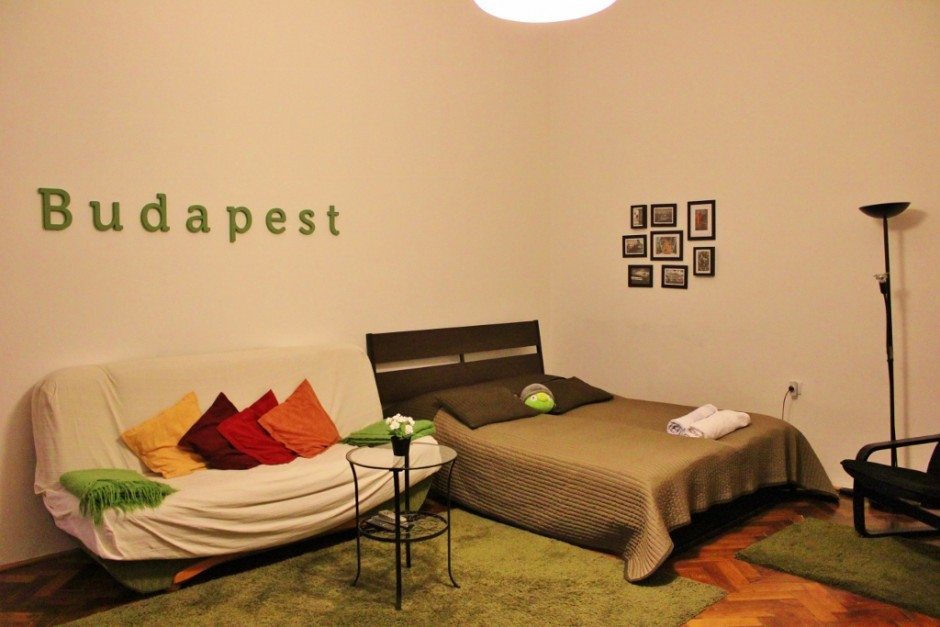 However, for those who prefer staying in traditional accommodations, there are many hotels to choose from in – or close to – the city center. Check out these top-rated hotels (based on guest reviews!) for your upcoming trip:
Or These Hostels:
Before You Go: Our top tips for your trip
Want more travel planning tips? Head over to our Travel Planning page for our complete packing list and other travel resources!
Like what you're reading? Join the journey!
Subscribe to JetSetting Fools and get new blog posts and our quarterly newsletter direct to your inbox:

We want to know: What are your favorite things to do in Budapest on a budget? Have any to add to our list? Tell us in the comments below!
Pin it! See all of our travel pins on our JetSetting Fools Pinterest Board.