Hey there! Welcome to JetSetting Fools! You will find our best travel tips for destinations worldwide. Some of the links on this site are Affiliate Links and if you use them to make a purchase, we may earn a small commission. For more information, read our Disclosure Policy.
---
We are seriously kicking back, relaxing and giving our budget a rest in Chiang Mai, which is a pretty easy place to do it. Our preferred location for our walkabouts is within the Old City walls through the web of narrow sois (alleys), past an endless number of temples, shops and cafes. Getting out on foot without a destination has allowed us to absorb the atmosphere and find some of the more local spots in town. We've kept ourselves thoroughly entertained without hardly spending a baht. Chiang Mai on a budget can easily be done with entertaining monk chats, daily markets and delicious, local food on the menus.

Chiang Mai on a Budget
Monk Chats
A few of the temples in Chiang Mai offer free 'Monk Chat' – a win-win opportunity for Westerners to get their Buddhist and Thailand questions answered and for the monks to practice their English. We had specific questions, but also let the conversation drift to whatever topics came to mind. We spoke with a 21 year old monk from Laos, who became a monk at the young age of 12 and is finishing up four years of studies in Chiang Mai.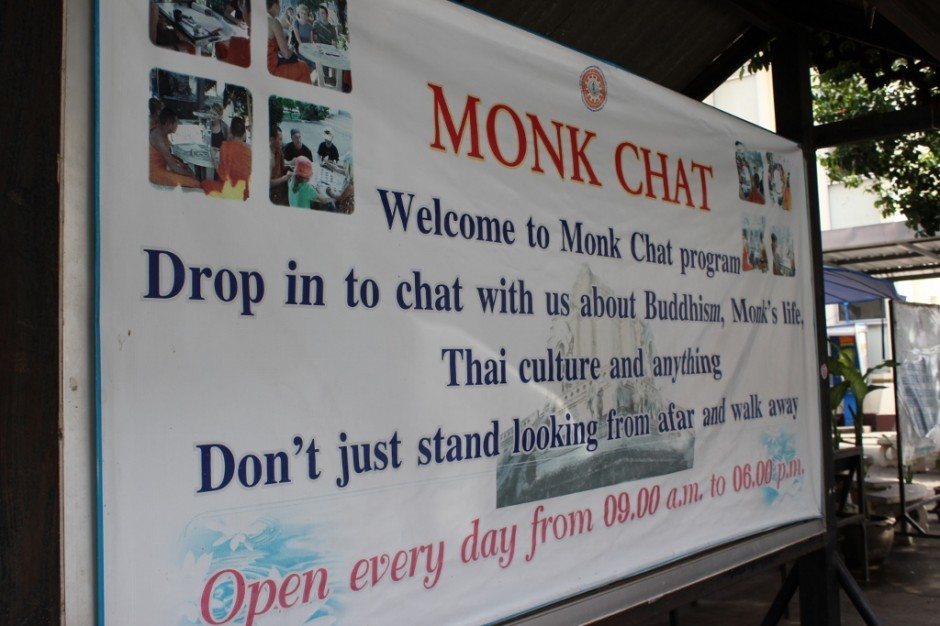 He shared with us part of his daily routine and talked about what it means to him to be a Buddhist monk. He even talked about the orange garments he wears and showed us how he secures the robes on his body.
His temple has 13 monks, but they have private rooms and they are allowed to watch movies and futbol at the temple (he likes Transformers and Real Madrid). He talked about his quiet hometown and how the city is full of temptations, but his favorite saying is, "Never give up." His English was impressive, but he would still get shy and nervously laugh when we couldn't understand him or he couldn't find a certain word.
I was completely captivated listening to him talk. In some ways, he was just a young kid; but in other ways he was years beyond his age. Having the opportunity to converse with a monk in a less formal way was both helpful and insightful.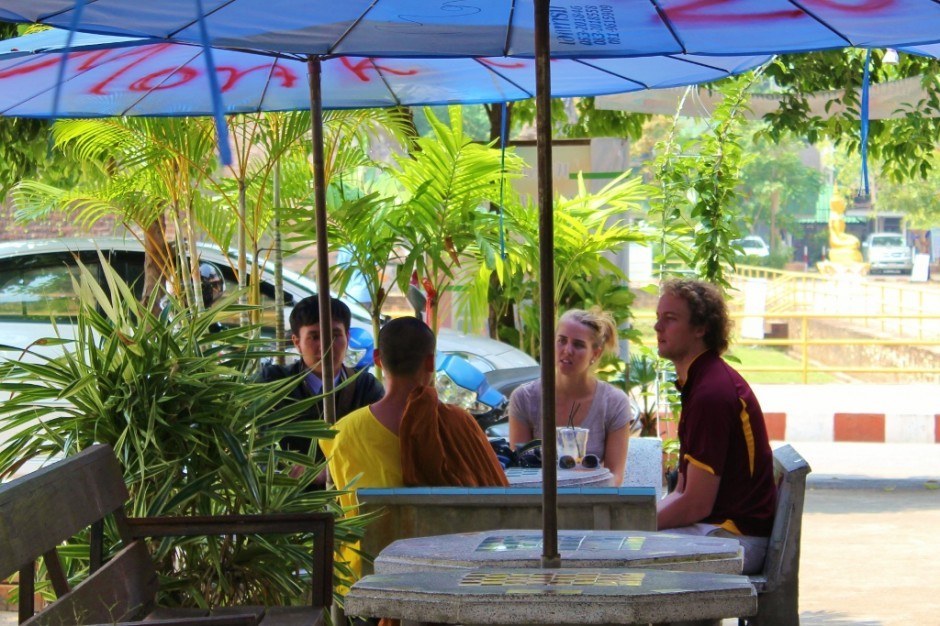 Chiang Mai Markets
For us, visiting markets usually lets us peek into the lives of the locals. The most popular markets in Chiang Mai, however, were 100% geared toward the tourists. Even so, we found them to be extremely entertaining.
Entire streets are closed down for the Saturday and Sunday walking markets, both of which start at 4pm and feature identical vendors, but in different parts of town.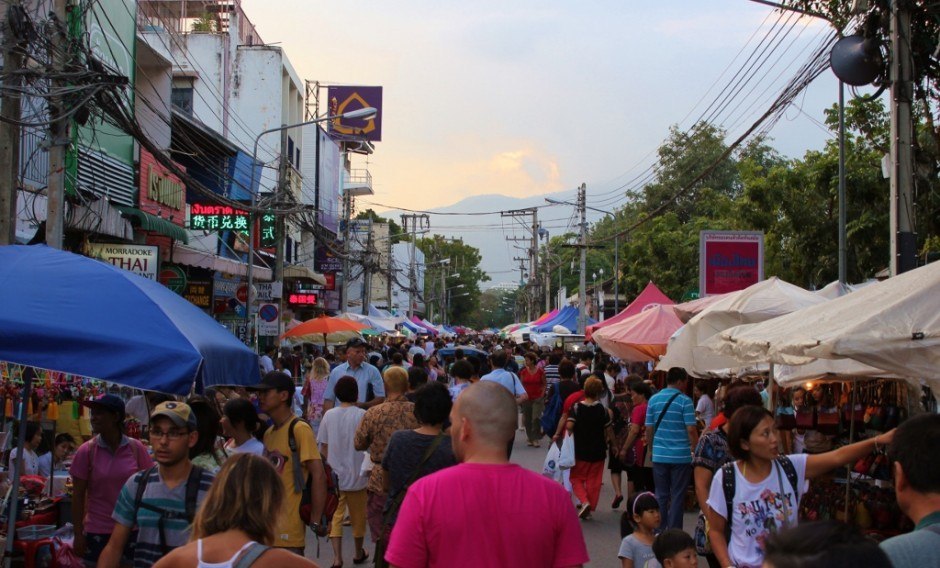 Tables of handmade crafts, t-shirts, silk scarves and souvenirs line the streets for the tourists. Singing children and blind musicians set up in the center of the walkway and entertain for loose change. Food stalls squeeze into side streets and in between vendors, serving up amazing snacks with few ingredients.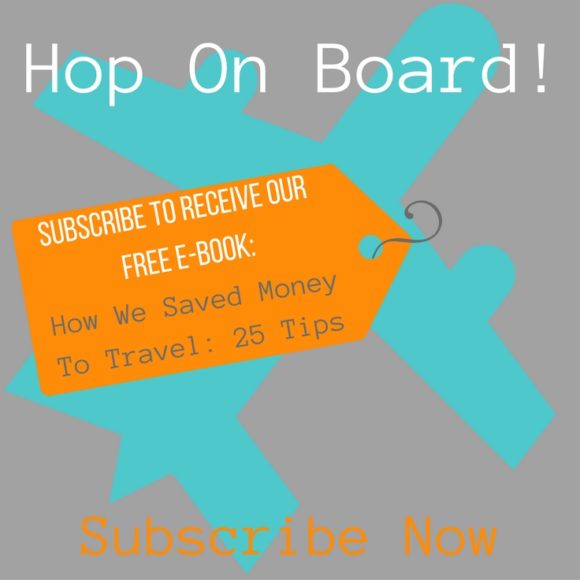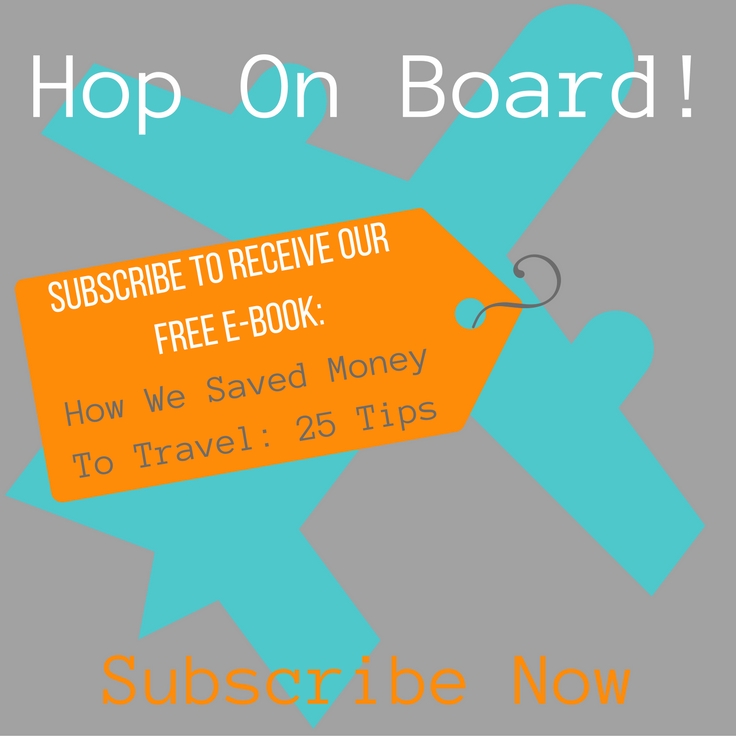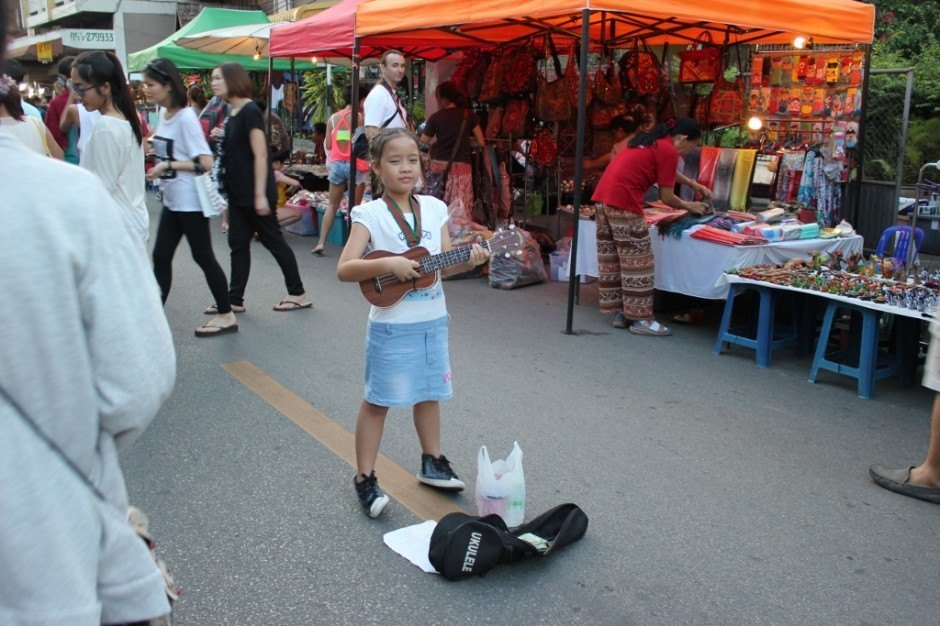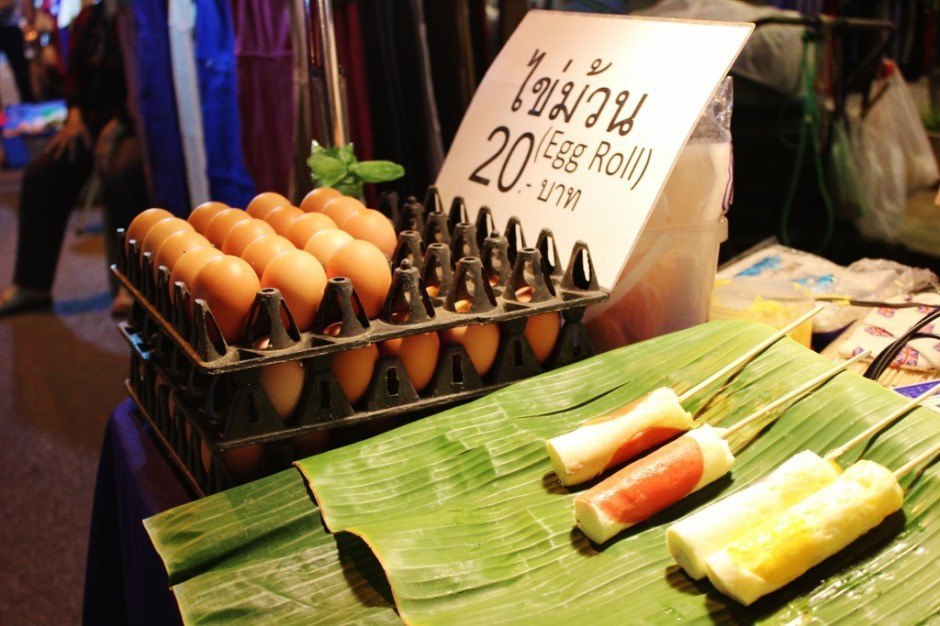 The crowd moves in a cattle-like cadence, bottle necking around unique and popular stalls. Everyone comes to a complete halt when the national anthem is played and, once it is over, the pace picks back up just like a merry-go-round.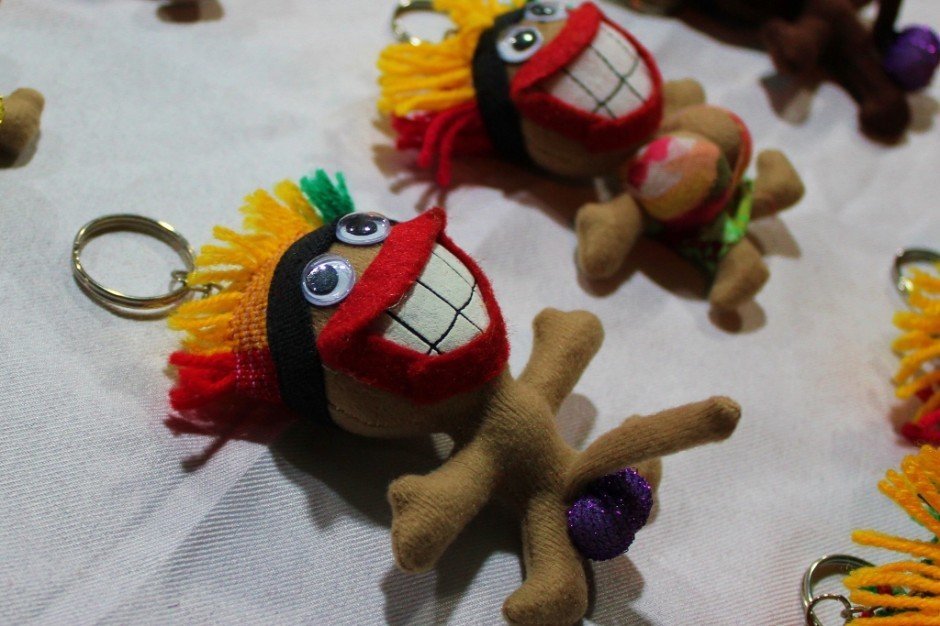 Since we have no house, no room in our backpacks and a limited budget, we are only there to look, not buy. Watching the tourists is engaging, but we would rather watch the vendors.
We sat behind a booth selling personalized, leather bracelets and were absolutely enthralled with the three people at the booth. One girl chatted up the prospective customers and collected their information and money. Another girl sat looking at Facebook on her phone until an order came in. She would then apply individual letters taken from a large binder to the bracelet and hand it to the man. He would use a small instrument to heat the leather, which would change color around the stenciled letters. The entire process took about two minutes from start to finish.
The Night Bazaar is a daily event that doesn't start until 7pm outside the Old City and is noted as a 'must do', but we found it less entertaining than the Saturday and Sunday markets and, quite frankly, full of more junk than crafts and not many food stalls.
Menus
Part of the joy of Chiang Mai is the delicious Thai food at ridiculously cheap prices. There is no reason to pay more than $3 for an entire meal, unless we decided to eat Western food, which was readily available. Not my usual choice, but cravings had us ordering cheesy potato skins from Chiang Mai Saloon, some of the best-ever, homemade spinach pasta from La Villa and fresh made bagels from a corner cafe. (Carb overload?!) All were still less than $5 USD.
As nice as it was to have some comforts from home, local meals were the big winner. Eating from a local street vendor is often not more than $1 – and was fabulous and filling. Most of the meals we had included a glorious combination of rice, chicken or pork, usually an egg and sometimes a made-from-scratch sauce that is sure to satisfy. The special ingredients that make each dish unique are the fresh spices, variety of mushrooms, pineapples, raisins, morning glory, or garden tomatoes. The freshness is the secret.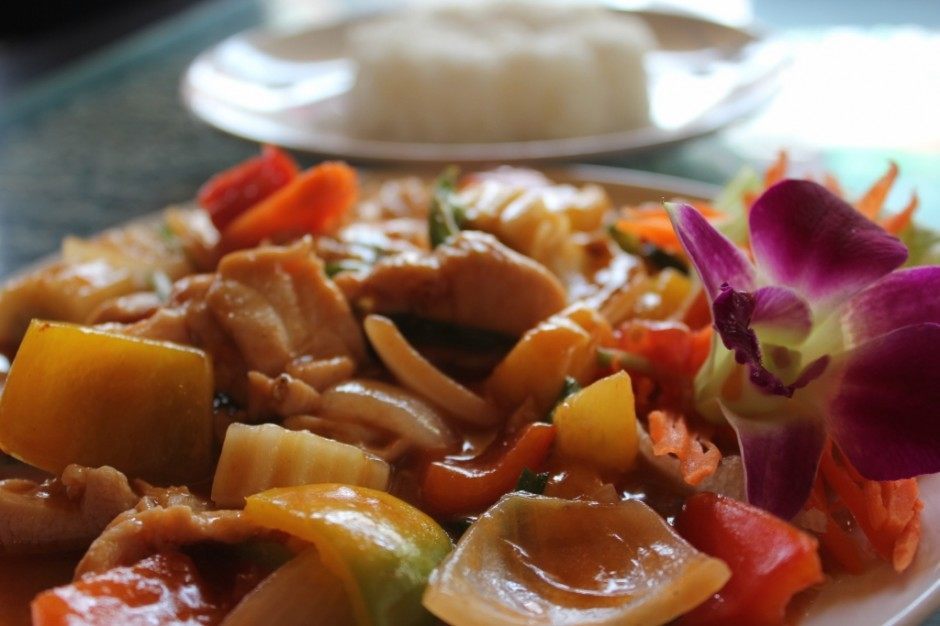 We haven't had a bad meal, but our favorite was a noodle pork soup with peanuts from a small (only four two-seater tables) house called Baan Nork. A bowl of the heavenly goodness is delivered up for only a buck. It just doesn't get much better than that.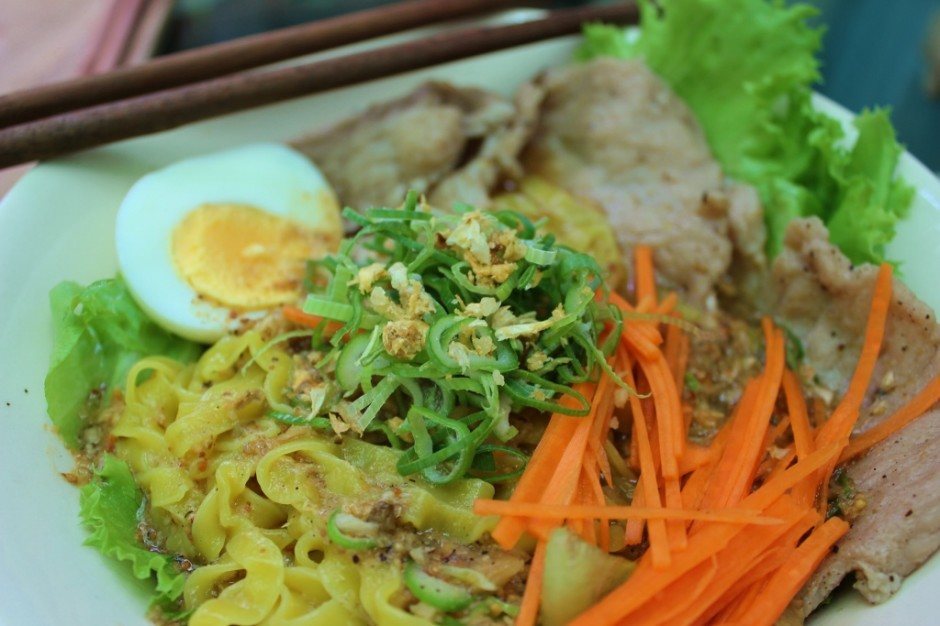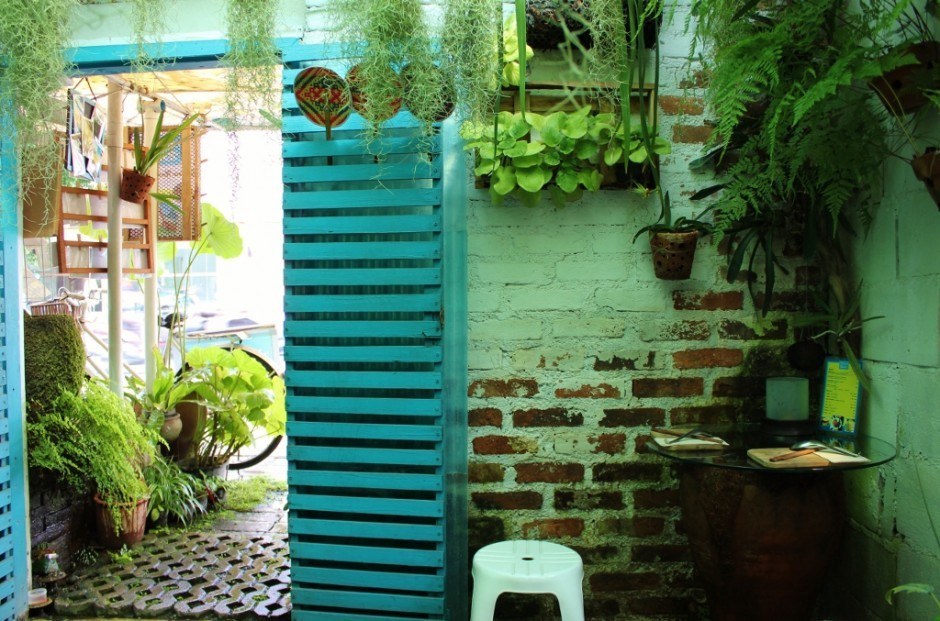 Our top tips for Chiang Mai on a Budget:
Where To Stay
During our visit to Chiang Mai, we stayed in the Anoma 2 Bed and Breakfast in the Old Town, which had a wonderful staff, clean rooms with air con and a very simple breakfast. However, there are many hotels to choose from in – or close to – the city center.

Before You Go
Want more travel planning tips? Head over to our Travel Planning page for our complete packing list and other travel resources!
Like what you're reading? Join the journey!
Subscribe to JetSetting Fools and get new blog posts and our quarterly newsletter direct to your inbox:

We want to know: What are your favorite things to do in Chiang Mai on a budget? Tell us in the comments!
Pin it! See all of our travel pins on our JetSetting Fools Pinterest Board.