Hey there! Welcome to JetSetting Fools! You will find our best travel tips for destinations worldwide. Some of the links on this site are Affiliate Links and if you use them to make a purchase, we may earn a small commission. For more information, read our Disclosure Policy.
---
Packed with iconic sights, an incredible history and a lively nightlife, Budapest, Hungary certainly knows how to entertain its guests! Whether you're a nature lover or admirer of architecture, there to marvel at monuments or partying the night away, on a low budget or seeking a luxury escape, you can find what suits your style in Budapest. Our list of what to do in Budapest in 3 days includes a little bit of everything!
We think the city is worthy of more than just three days (How many days in Budapest?! At least a week, in our opinion!), However, you can visit Budapest in 3 days and get a good feel for the city. Our Budapest 3-Day Itinerary is designed for the visitor who is short on time, but wants to maximize their 3 days in Budapest with sightseeing and experiences.
Budapest 3-Day Itinerary: The Best of Budapest in 3 Days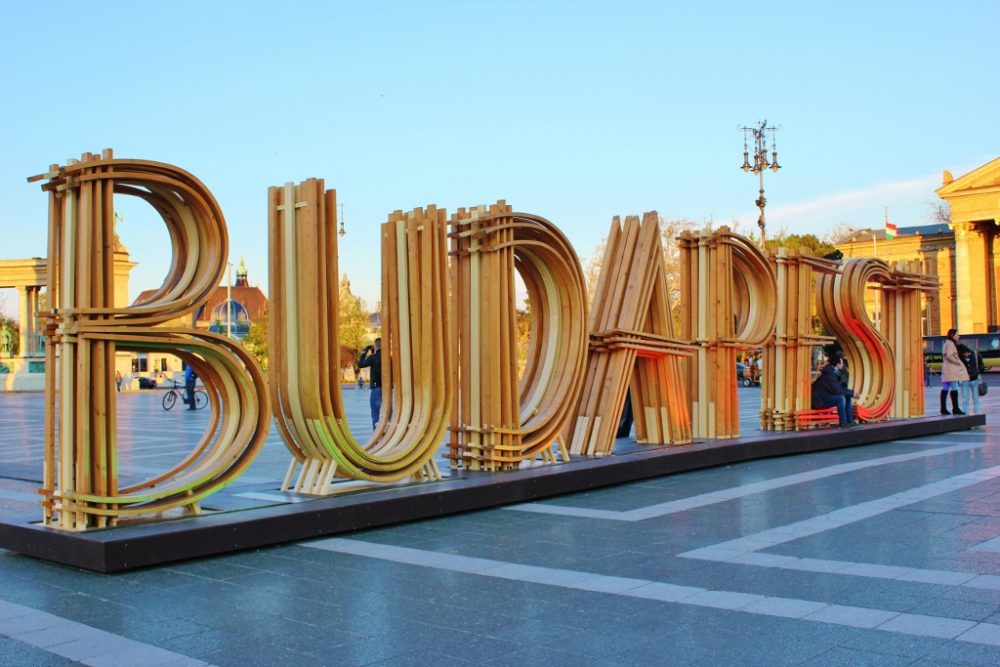 Day 1: Iconic Budapest
Parliament Building, Liberty Square, St. Istvan's Basilica, Chain Bridge, Castle Hill, City Lights, Ruins Bars
Start your three days in Budapest with the city's iconic sights. Begin at Kossuth Square and gawk at the colossal Hungarian Parliament Building. Admire it from the outside or go inside and take a tour, which includes viewing the Coronation Jewels. Walk through Liberty Square, stopping to look at the monuments or at the Hutte Café for a cup of coffee, and then continue to St. Istvan's Basilica. Step inside the church to see magnificent details, the decaying right hand of St. Istvan and take a trip to the top of the bell tower.
From the church, head west along the pedestrian promenade, perhaps stopping for lunch along the way. Leave the Pest side of Budapest and cross the Danube River using the pedestrian path on the north side of Chain Bridge (to take in the views of Parliament). Once in Buda, either take the funicular or climb the stairs to Castle Hill.
Head north to the typical Hungarian-style Matthias Church and take in the views across the river from Fisherman's Bastion. If time permits, continue to the north to see a smattering of historic remains and then loop around to the south toward the Royal Palace, also known as the Buda Castle. Inside are two museums, National Gallery and Budapest History Museum, as well the Hungarian National Library. Outside the palace are statues and monuments – and sweeping views of the river and the Pest side of Budapest.
Find a place to eat dinner on top of the hill or riverside. Wait for the sun to set and city lights to illuminate – and then take a stroll along both banks of the Danube River, crossing at Chain Bridge and Margaret Bridge, to witness the iconic sights of Budapest lit up against the dark sky. Continue an exploration of Budapest nightlife with a visit to one (or more!) of the shabby chic Ruins Bars, one of the cool things to do in Budapest. Start at the original, Szimpla Kert and get a taste the potent Hungarian liquor, palinka, before calling it a night.
Tip: If you only have one day in Budapest, follow Day One of our Budapest 3 Day Itinerary, as it covers the Budapest must see sights. Although you will be rushed seeing Budapest in a day, depending on your pace, you could add sights from Day 2 to your list as well.
Read more about our experiences sightseeing in Budapest: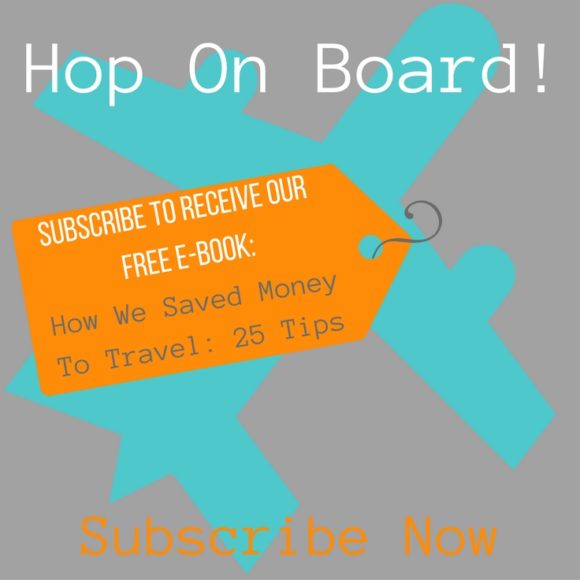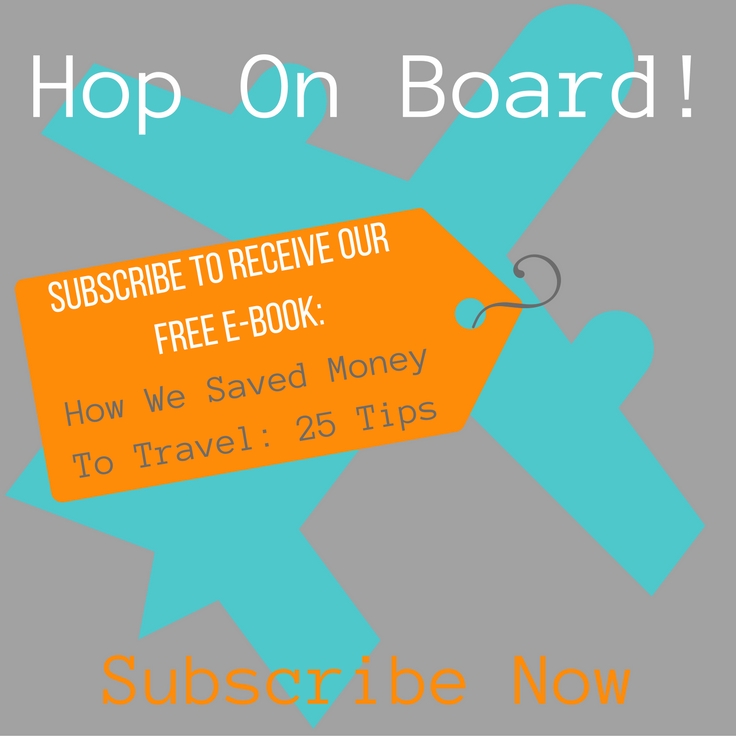 Day 2: Budapest Landmarks
Central Market, The Great Synagogue, Opera House, Heroes' Square, City Park, Szechenyi Thermal Baths
Start Day 2 of your Budapest Itinerary at the Central Market. Arrive in the morning to peruse the vendors' wares and fare, letting the tempting scents guide the way. Make breakfast a taste-testing experience and purchase additional items for a picnic lunch to be consumed later in the day. Leave the market and work your way into the Jewish Quarter. Wander the neighborhood and contemplate the many memorials that pay tribute to Holocaust victims. Visit The Great Synagogue and Hungarian Jewish Museum – consider joining one of the guided Budapest tours of Jewish Heritage.
Continue north through the Jewish Quarter, passing ramshackle Ruins Bars that are practically unrecognizable in the light of day, to the opulent Opera House. Take a peek inside the grand lobby and either take a tour or purchase tickets for the evening show (incredibly affordable, tickets in the upper level are as little as $2 USD). From the Opera House continue on Andrassy Ut away from the city to Oktogon, a vast, café-strewn intersection. Go underground and catch the M1 metro to Heroes' Square.
The massive Heroes' Square encompasses the Millennium Monument, Hungarian War Memorial, the Museum of Fine Arts and the Hall of Art. Pass through the square and enter City Park, following the trails through the green space. Find a spot to enjoy the picnic lunch picked up earlier at the market. Walk to the center of the park to Vajdahunyad Castle and the Benedictine chapel, then north to Szechenyi Thermal Baths. Spend the afternoon splashing in one of the 15 indoor baths or three outdoor pools – or, with no other plans for the day, stay through the evening.
Read more about our visit to the Opera House and City Park:
Day 3: Nature in Budapest
Lukacs Thermal Baths, Margaret Island Park, Danube River Ferry, Gellert Hill, Tram #2
Begin your last day of your Budapest three day itinerary with a more therapeutic thermal bath experience and join the locals for a naturally healing soak at Lukacs Thermal Bath. Relaxed and refreshed, occupy the rest of the day with time outdoors. Take to the trails on Margaret Island – a green refuge located in the middle of the Danube River. Explore the 1.5-mile-long park and then hop on a river ferry heading south.
Disembark the ferry at the Petofi Ter dock and walk across the Erzsebet Bridge to Gellert Hill. Follow the path to the top to see the Citadel and Liberty Statue and then descend to the south to the Cave Church. Cross the green Liberty Bridge and walk south to the Balna Cultural Center – more specifically, to Jonas Craft Beer House and sip on a locally produced microbrew at one of the outdoor tables overlooking the river. To get back to the city center, take the historic yellow Tram #2 – the perfect ending to three perfect days in Budapest!
Read more about our time at Lukacs Bath and hiking Gellert Hill:
Budapest 3-Day Itinerary Tips
We've outlined the top places to visit in Budapest in 3 days, but we have a few more tips for your trip!
Budapest Itinerary Tips
Where to Stay in Budapest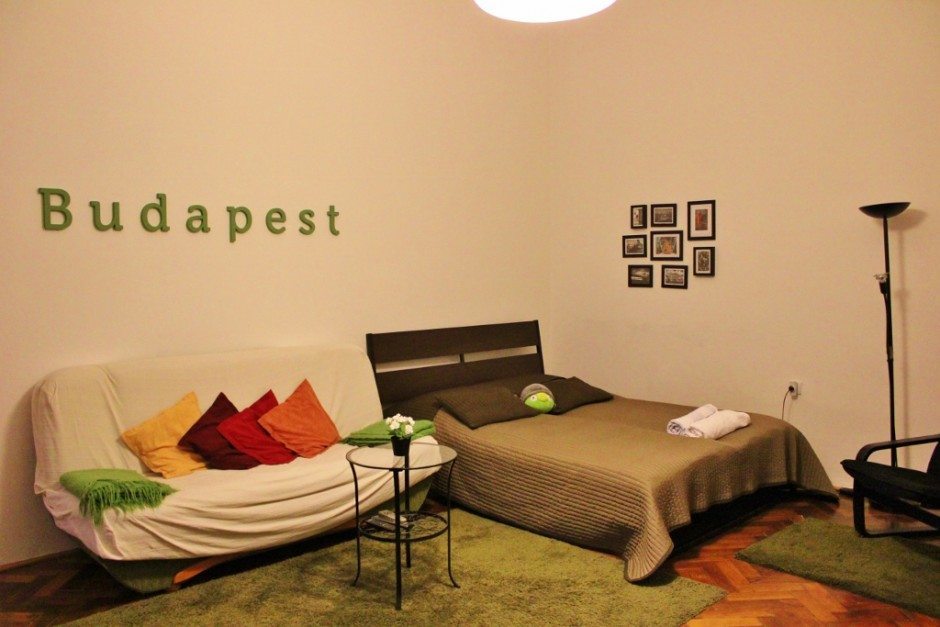 We, once again, relied on our go-to option of Airbnb.com to secure accommodations – and we weren't disappointed. Located in District Six, we were well within walking distance to the sights. Our high-ceilinged, bright apartment had one large room with a separate kitchen and bath – and only cost $34 a night. (Use this link to join Airbnb and save money on your first stay!) We have found that staying in apartments is often less expensive than hotel rooms – with the added benefit of a kitchen and, usually, more space. Budapest holiday apartments can also be searched on FlipKey (which is part of TripAdvisor) or on VRBO – Vacation Rentals By Owner.

However, for those who prefer staying in traditional accommodations for your 3 nights in Budapest, there are many Budapest hotels to choose from in – or close to – the city center. Check out these top-rated hotels (based on guest reviews!) for your upcoming trip: Hotel Moments Budapest, Callas House and Aria Hotel Budapest. Or, find a deal on a hotel room by bidding on Priceline.
Budget travelers can search for Budapest Hostels – like Georges, Metropolis Hostel and Flow Hostel. For a true bargain – and a unique experience – search for hosts on Couchsurfing, where travelers stay with locals for free.
Getting There
Budapest can be reached by plane, train, bus or car. We arrived by train (Ljubljana to Budapest) and departed via plane.
Our preferred method of getting anywhere is by flying (we are JetSetting Fools, after all!) and when we do need to purchase plane tickets, we start our search for the best deals on airline tickets on Skyscanner or Flight Hub.
To get from city to city when flights are not possible, we usually rely on public transportation and take trains or buses. In Europe, we use Rail Europe to find train tickets and our preferred bus company is FlixBus – as it is economical, clean and comfortable with on-board wifi, seat-back entertainment, refreshments and a toilet. We aren't keen on driving abroad, but renting a car can often save time and money (especially when traveling with more than two people) – and it allows for greater discovery.
Before You Go
Want more travel planning tips? Head over to our Travel Planning page for our complete packing list and other travel resources!
Like what you're reading? Join the journey!
Subscribe to JetSetting Fools and get new blog posts and our quarterly newsletter direct to your inbox:

We want to know: Have you been to Budapest? What would you add to our Budapest 3-Day Itinerary? Tell us in the comments!
Pin it! See all of our travel pins on our JetSetting Fools Pinterest Board.