Hey there! Welcome to JetSetting Fools! You will find our best travel tips for destinations worldwide. Some of the links on this site are Affiliate Links and if you use them to make a purchase, we may earn a small commission. For more information, read our Disclosure Policy.
---
On our first full day in Iceland, we toured the sights on the Golden Circle. We were blown away by the natural beauty of the country – and we were only seeing a small piece of it. By the end of our tour, we knew we had to experience more of Iceland. On the bus ride back to Reykjavik, we booked a second tour with Reykjavik Excursions for the following day to explore Iceland's South Coast.
The tour itinerary to Iceland's South Coast listed five sights and was slightly more adventurous than the Golden Circle (but not so adventurous that we needed special gear). We would see two waterfalls, take a hike through snow to see a glacier, spend time on two black sand beaches and visit a folk museum.
Our second day in Reykjavik started the same as our first. We walked to a meeting point hotel, waited for our ride and were shuttled to the BSI Terminal. We found the South Coast bus and were greeted by our tour guide Gus. Immediately, we knew our day would be an entertaining one.
First of all, his name isn't really Gus. He has a much longer, difficult-to-say Icelandic name that he jokingly tried to get us to pronounce. Rather than strictly informing us the importance of staying on schedule, he let us know that anyone delaying the departure of the bus would be required to sing karaoke-style for the group. Throughout the day, he peppered the standard script with personal stories that gave more depth to the places we visited.
We left the bus terminal and headed for the Ring Road, Iceland's Route 1 that circles the island. Like a city's outer belt freeway linking suburbs, the Ring Road connects the villages and towns around the country. The interior of the Iceland, however, is vacant of people and is mostly open land consisting of moss-covered lava fields and glaciers. Of the 330,000 Icelandic citizens, 75% live in the capital, Reykjavik. The remaining 25% reside is the villages and towns near the shore. The bus maneuvered flawlessly over the snowy road allowing us to sit back, relax and take in the incredible winter scene outside our window.
Iceland's South Coast Tour – Sight 1: Skogafoss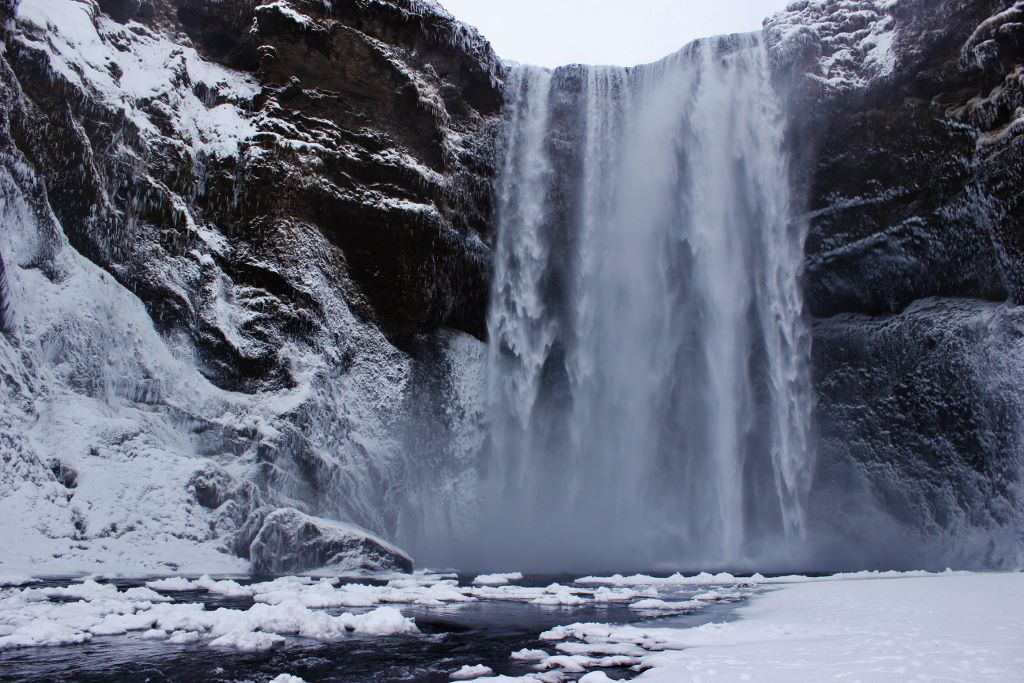 The thundering Skogafoss waterfall is one of Iceland's biggest. It has a width of 80 feet and falls 200 feet to the pools below, before continuing along the Skoga River to the coast. Our winter visit kept us from climbing the stairs to the side, as they were covered in ice. Instead, we marveled at the thousands of icicles clinging to the cliff wall, created by the falls' spray.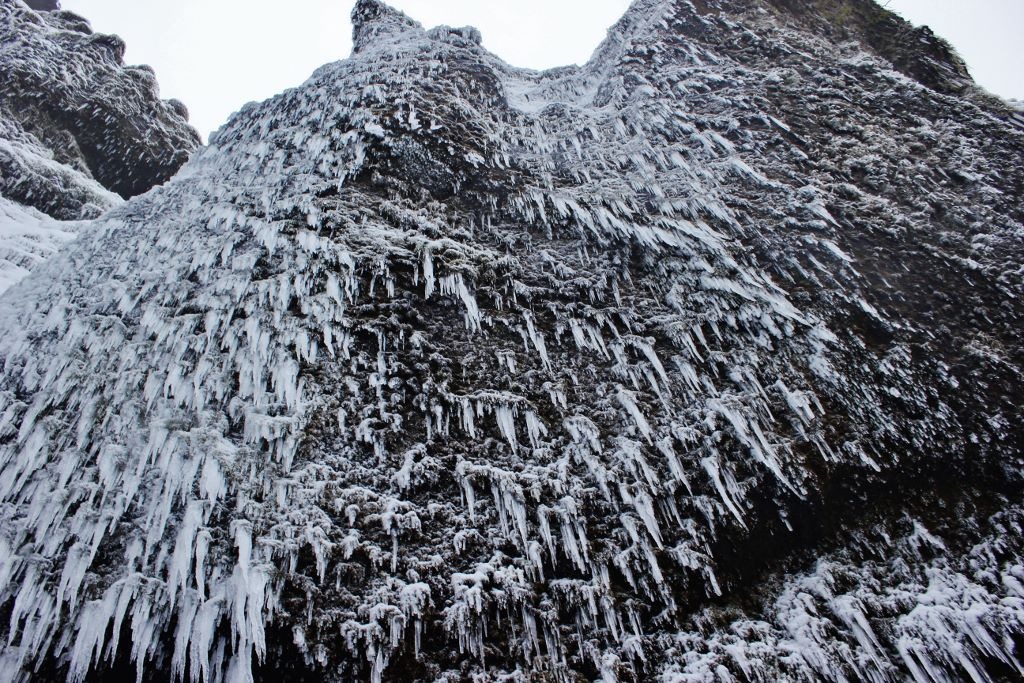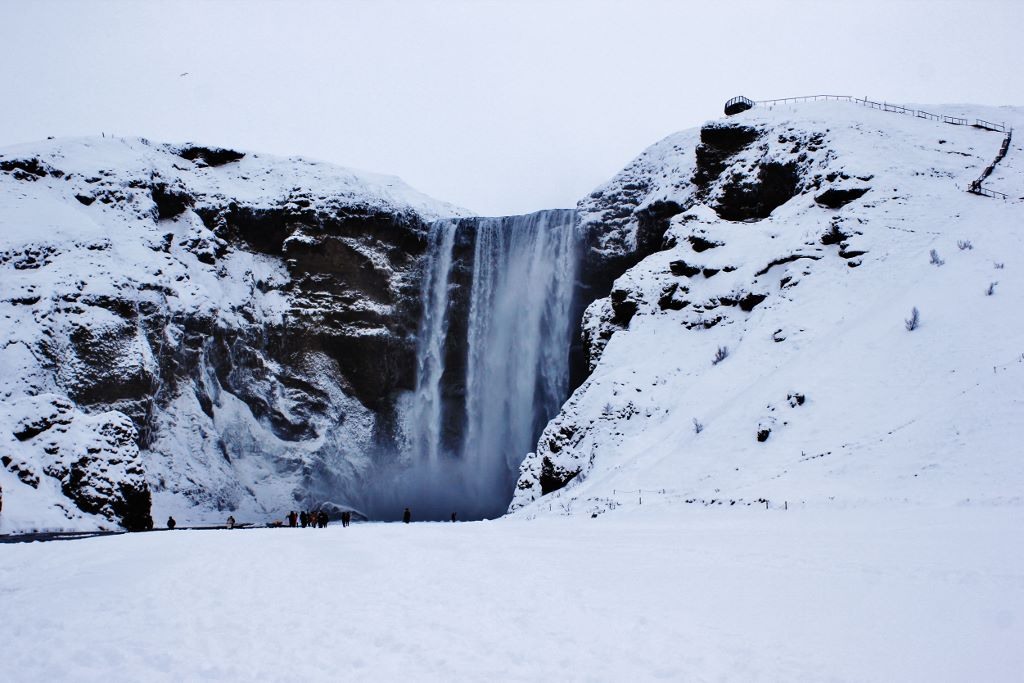 Iceland's South Coast Tour – Sight 2: Solheimajokull
We departed the bus and followed Gus for a half mile on a snow-packed trail. Gus, who wore winterized clothing, confidently led the group. I, however, clad in my every day Skechers, was careful to leap over small streams and avoid deep snow. The valley spread out to our left; small hills rose to our right – and, covered in white snow, it looked as barren as the moon. When Solheimajokull glacier was in sight, we gathered around Gus as he pointed out the glacier, which was necessary, as it was almost entirely covered in snow.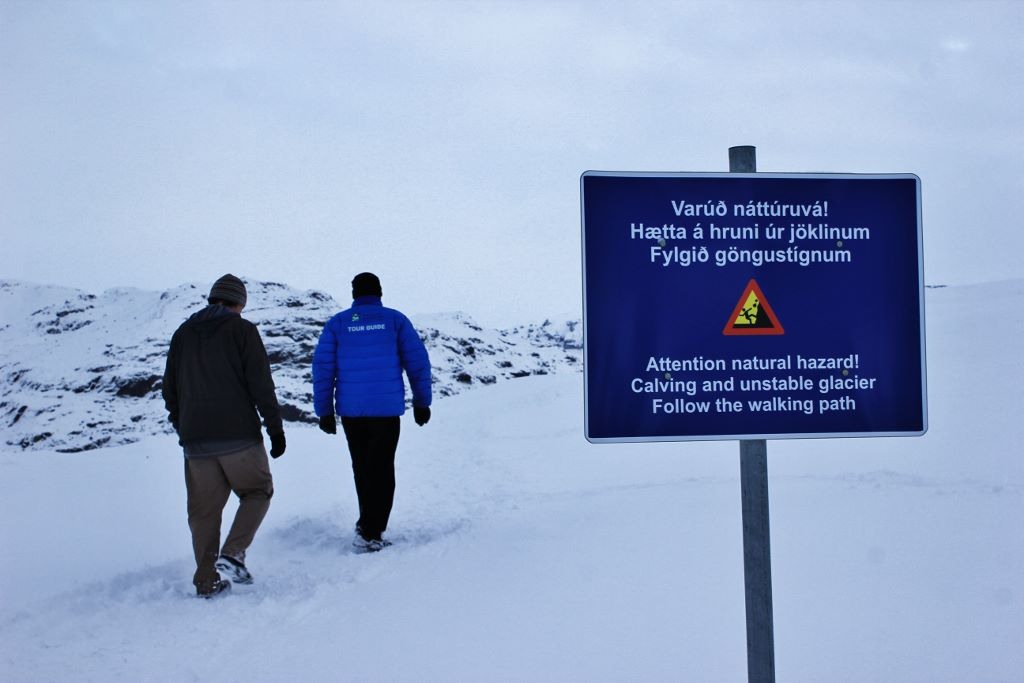 Solheimajokull, which translates to Home of the Sun Glacier, is about 8.5 miles long. The size of the glacier, which has been measured regularly since the 1930s, varies with the climate. It can grow and shrink in the same year. Since 1995, however, it has been shrinking more than growing and it is believed that at the current rate of melting ice, in 100-200 years' time there will be no more glaciers on Iceland.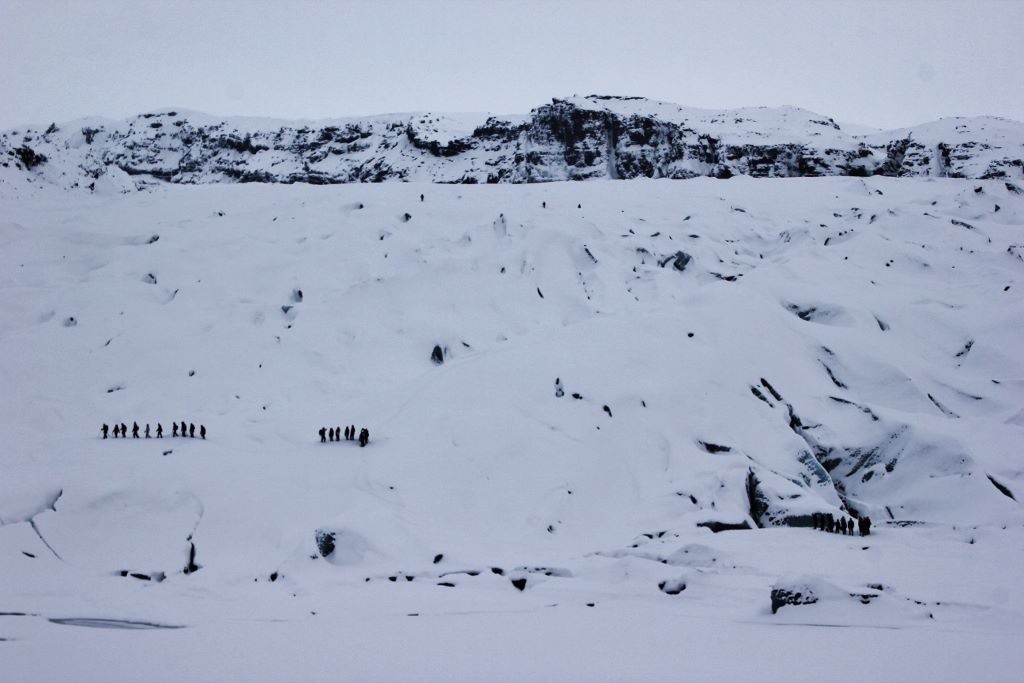 A glacier hiking group passed us, complete with helmets and crampons for the walk. Although glacier hiking would be awesome, my toes were already numb. We were all too happy to be heading back to the warmth of the bus.
Iceland's South Coast Tour – Sight 3: Black Sand Beaches at Vik
Vik, which is about 110 miles from Reykjavik and has a population of around 300 residents, is the southernmost village in Iceland. It is the only coastal village, however, without a fishing port. Instead, it is known for its black sand beaches and basalt rock sea stacks just off-shore, called Reynisdrangar.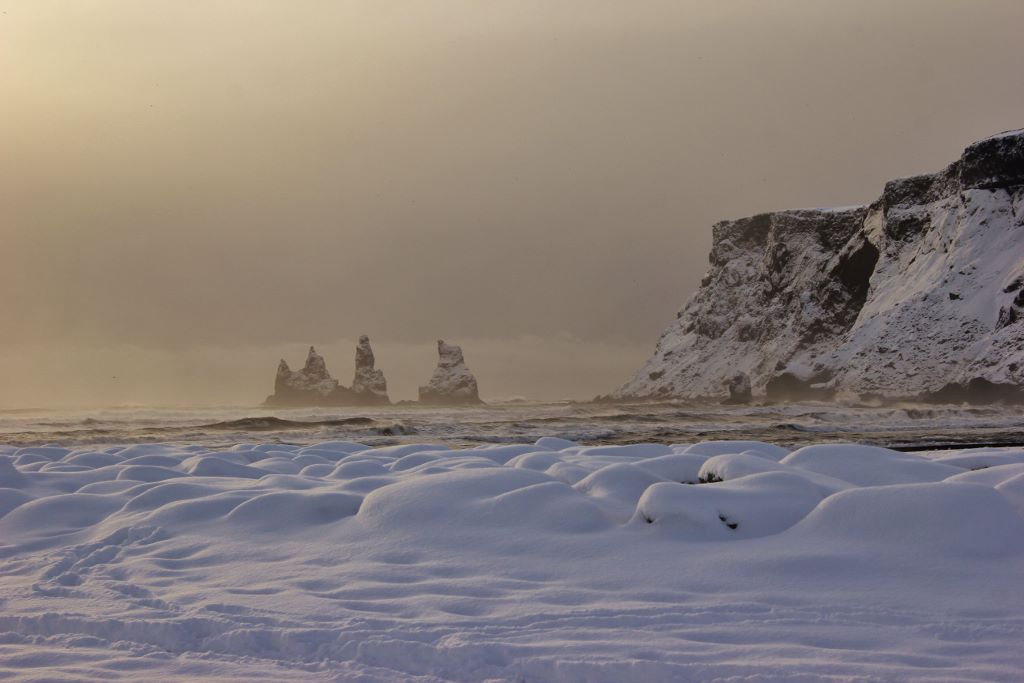 For our tour, it was the lunch stop. The small restaurant was warm and inviting, but we had brought along a picnic lunch in order to have more time on the beach. That's correct; we wanted to have a picnic lunch on the beach in Iceland in January!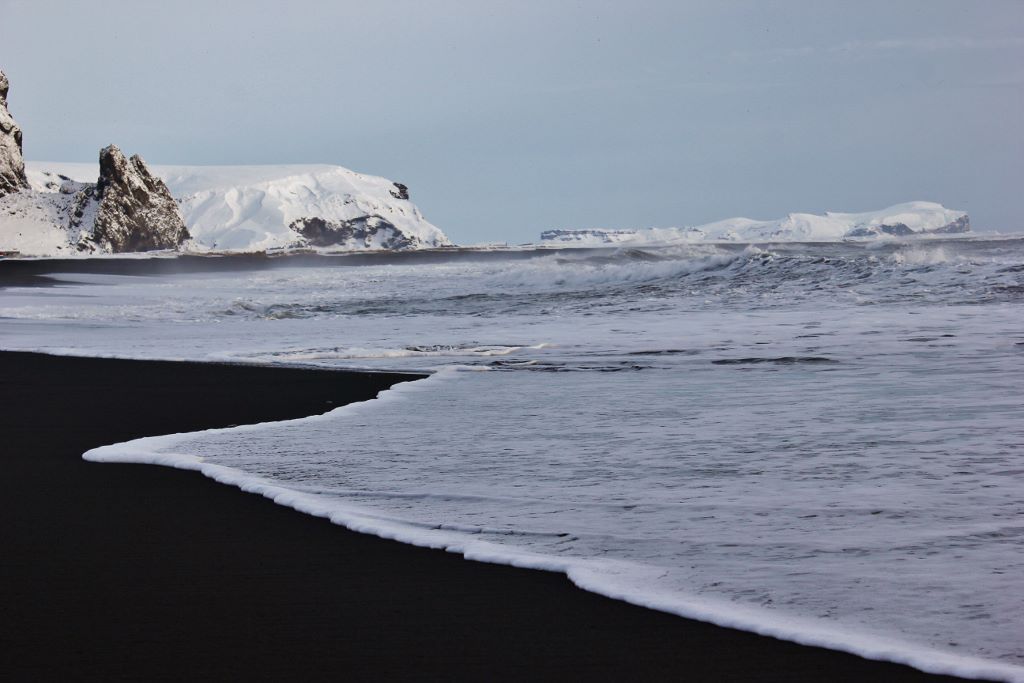 When we climbed over the dunes to the beach, we were in awe. The powder-fine, charcoal black beach was half covered in a fresh dusting of snow, creating a striking contrast. The surf pounded the shoreline and the rock formations looked like frozen figurines. Behind us, the small white church nearly blended in with the blanket of snow was made visible by the steeple.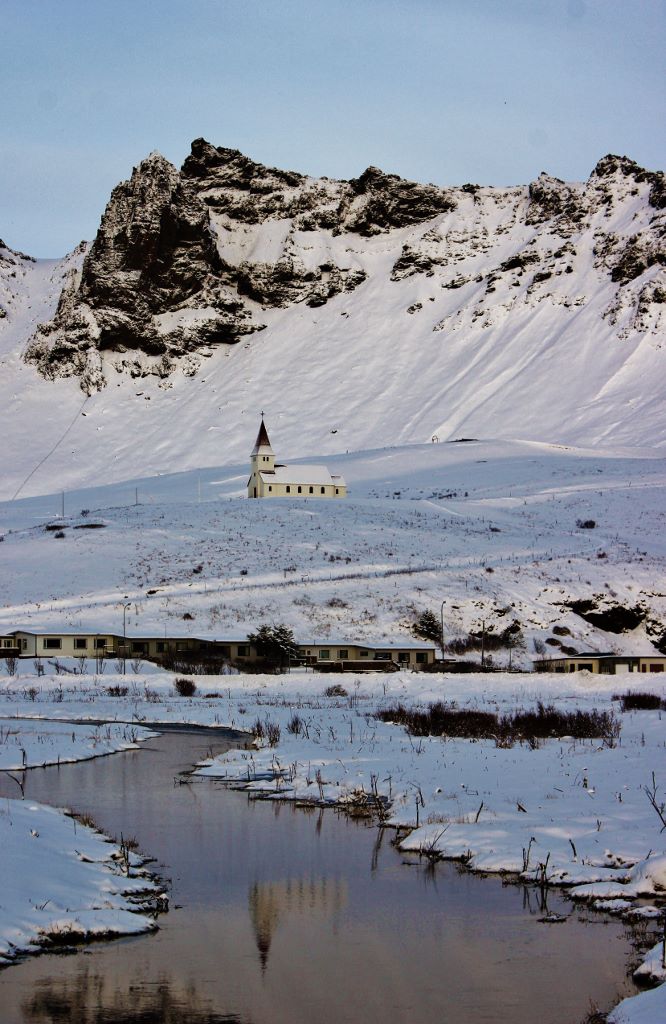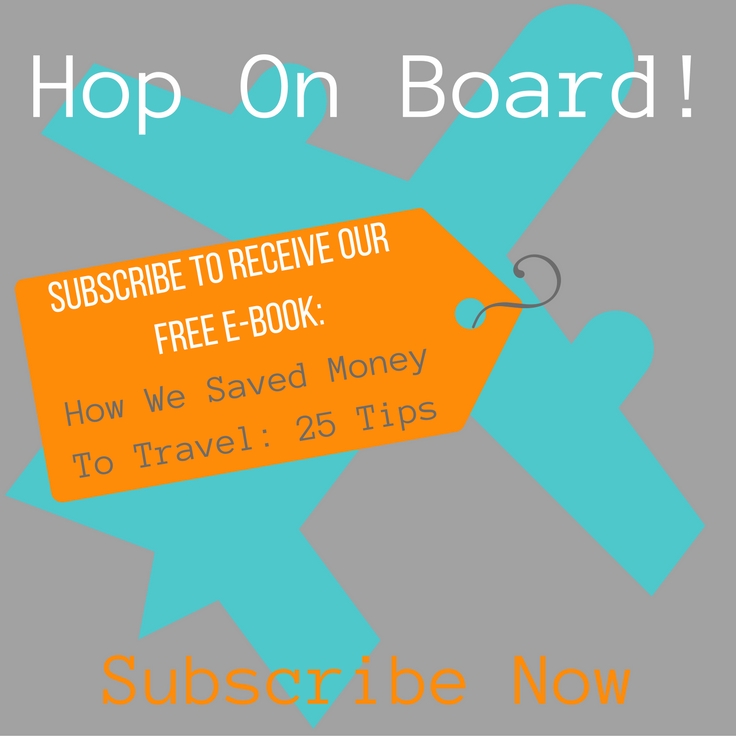 After the rest of our group finished lunch in the restaurant, we boarded the bus and made our way to the west side of the point to Reynisfjara Beach. The shorter beach makes the powerful waves dangerous – and we were warned of their unpredictability and ability to quickly sneak up on unsuspecting tourists and drag them out to sea. At the point, columns of basalt rock rise in a cliff and an enormous cave is carved from it.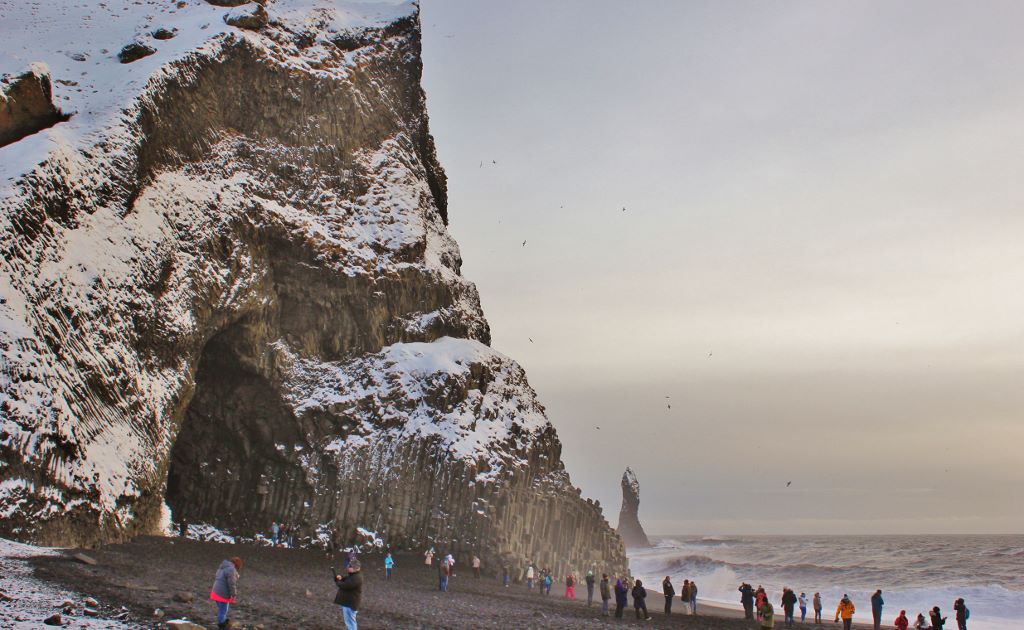 While I was captivated by the scene through my lens, Kris started shouting my name, warning me of an approaching wave. I clumsily tried to escape it, falling face-forward onto the beach and getting a mouthful of black sand. Fortunately, I escaped with nothing more than wet feet, a heaping dose of embarrassment and a terrible picture. The other good news was that Gus hadn't noticed my tumble.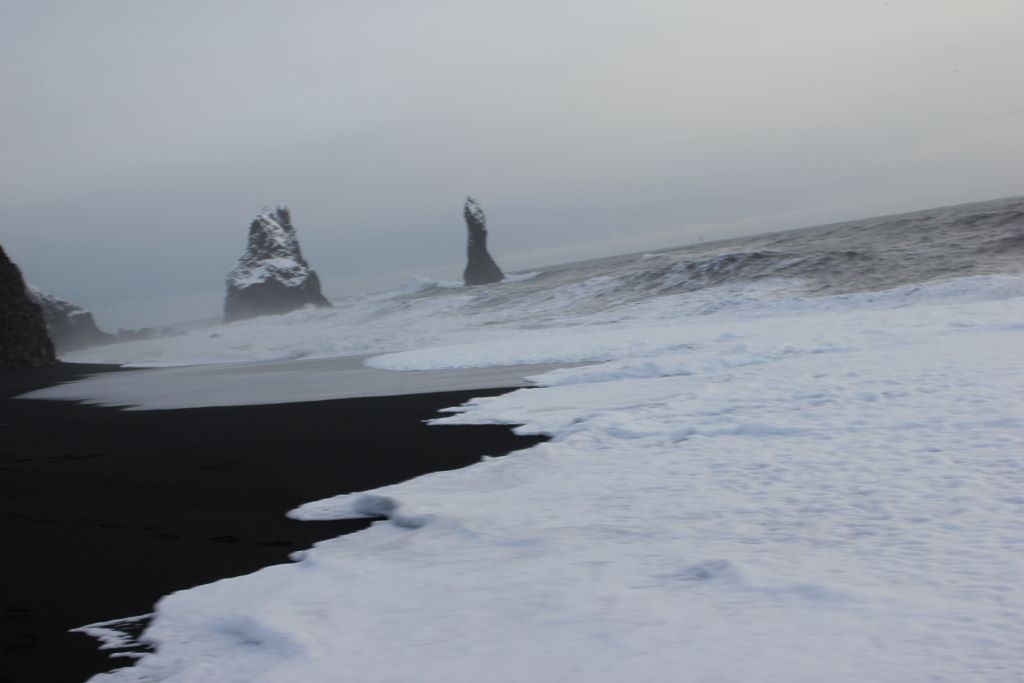 Iceland's South Coast Tour – Sight 4: Skogar Museum
When we learned that a museum was on the itinerary for Iceland's South Coast, we were less than enthusiastic about our visit. It's not necessarily that we find museums to be dull, we would just rather be outside – especially in a natural wonderland like Iceland. Once we arrived at the Skogar Museum, however, we quickly changed our minds. This is no ordinary museum. It isn't stuffy or formal; it's chockablock packed with 15,000 historical artifacts from the area.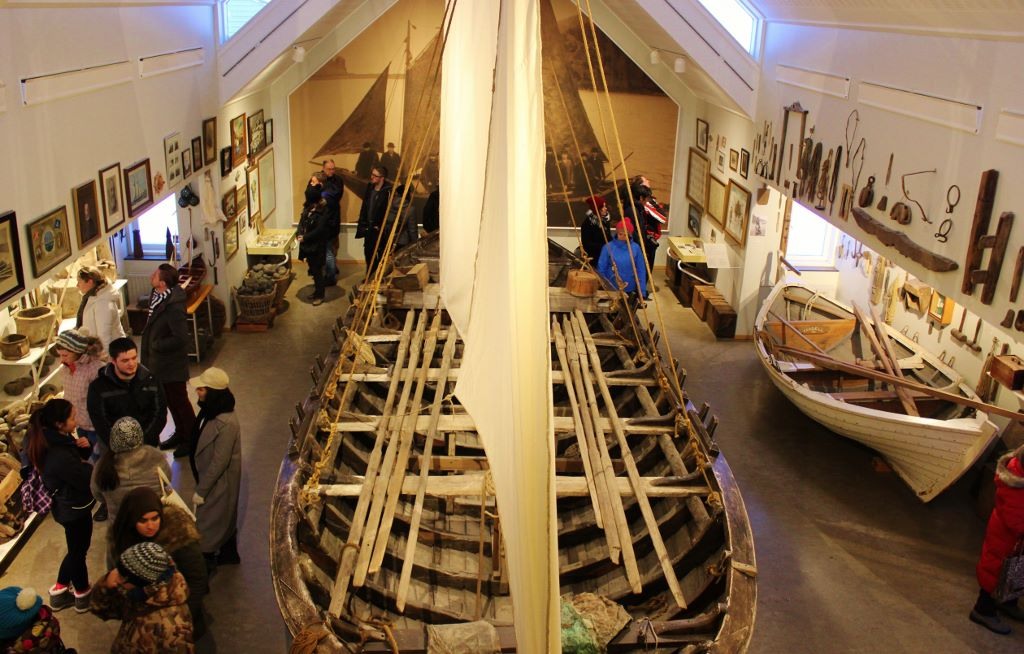 The museum essentially started 80 years ago when a local 14-year-old boy began collecting things that other people were throwing away. His collection grew and he turned his assemblage into a museum. Everything on-site was acquired through friends or friends-of-friends, guaranteeing the authenticity. The pieces tell the story of the Icelandic people and how they survived in world without the most popular resources like metal, wood and clay and, instead, used materials that were abundant, like fish bones and wool.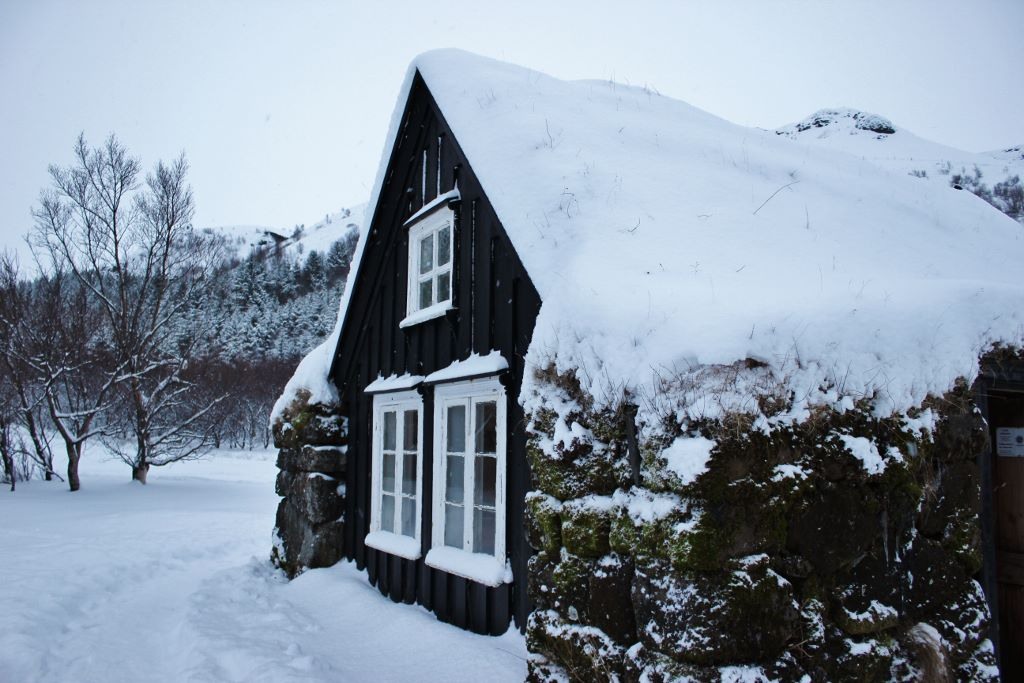 Some of the more notable items are a first-edition Icelandic bible printed in 1584 and a large fishing boat. Behind the museum, visitors can tour a church, schoolhouse and a few small turf houses, all of which are originals. In addition, a collection of old cars used on the island, as well as a massive assortment of outdated historical technological devices are housed in the Transport Museum located next door.
That 14-year-old boy is now 94 and is said to still wander the museum, but is usually busy writing books.
Iceland's South Coast Tour – Sight 5: Seljalandsfoss
The winter sun had already set by the time we made it to the last stop: Seljalandsfoss. Well-known for the fact that the water falls in front of a cave, which makes it possible to walk behind it, we worried that we might not be able to see it at all in the dark. Much to our surprise, however, beams of light illuminate Seljalandsfoss, giving us a more unique perspective than we imagined. (On another note, the icy conditions made it impossible to walk behind it.)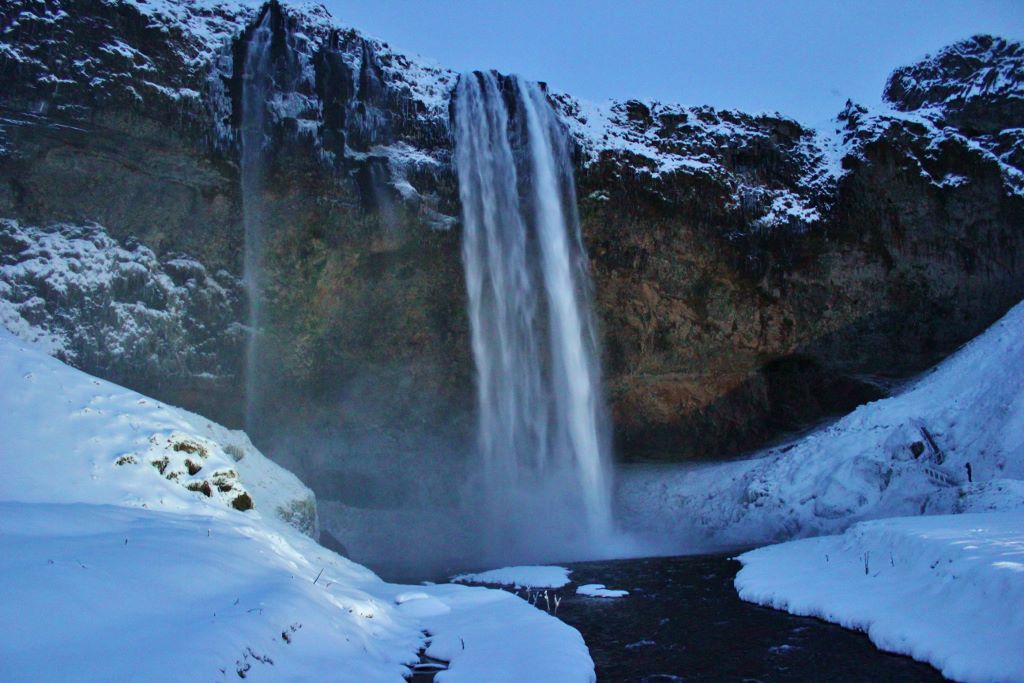 Seljalandsfoss is about the same height as Skogafoss, falling 200 feet, but isn't nearly as wide. Rather than the water roaring down, it seemed to drop in long, sheer ribbons and collected in pools of deep blue. Watching the falls as the sky grew darker was an incredible way to end our day touring Iceland's South Coast.
On the bus ride home, Gus provided one last memorable moment: it was his turn to sing (but not because he was late getting back to the bus!). He sang us a song about an Icelandic cowboy, appropriately titled, "Icelandic Cowboy." Click here to listen to the unfortunately garbled audio and follow along with these lyrics:
I'm an Icelandic cowboy | On my Icelandic pony. | I travel around in the west. | I know all the ways around the South Shore, | 'Cause that's where my baby stays. | I've been to the east | And I've been to the west. | I've been to the north and the south. | Once I met there an old polar bear, | But I found out he had a big mouth. | That's why I'm singing | For you, forgotten cowboys, | Forgotten cowboys of the world. | Come to Iceland, 'cause it's a nice land | And you can shake the shepherd's hand. | And if you come to Iceland | You can join the local band.
Top Tips for your Trip to Iceland
Where To Stay
During our visit to Reykjavik, we stayed in this awesome Airbnb Apartment. ( Not already a member of Airbnb? Use this link to create an account and save money on your first stay!) We have found that staying in apartments is often less expensive than hotel rooms – with the added benefit of a kitchen and, usually, more space. Reykjavik holiday apartments can also be searched on FlipKey (which is part of TripAdvisor) or on VRBO – Vacation Rentals By Owner.
However, for those who prefer staying in traditional accommodations, there are many Reykjavik hotels to choose from in – or close to – the city center. Check out these top-rated hotels (based on guest reviews!) for your upcoming trip: Kvosin Downtown Hotel, Canopy by Hilton and Hotel Lotus Reykjavik. Or, find a deal on a hotel room by bidding on Priceline.
Budget travelers may want to look at these Reykjavik hostels: Reykjavik Downtown Hostel, Loft Hostel and Falkinn Guesthouse. Travelers can also stay with locals for free with Couchsurfing.
Flights to Iceland
Our preferred method of getting anywhere is by flying (we are JetSetting Fools, after all!). However, due to our unique circumstances (flight benefits earned from years of service with a major airline), we rarely buy airline tickets. That being said, when we do need to purchase plane tickets, we start our search for the best deals on airline tickets on Skyscanner or Flight Hub.
Before You Go
Want more travel planning tips? Head over to our Travel Planning page for our complete packing list and other travel resources!
Want a look through our lens? Click here for Iceland in Wintertime: a photo essay.
Like what you're reading? Join the journey!
Subscribe to JetSetting Fools and get new blog posts and our quarterly newsletter direct to your inbox:

We want to know: Have you seen the sights of Iceland's South Coast? Do you want to? In which season? Tell us in the comments!
Pin it! See all of our travel pins on our JetSetting Fools Pinterest Board.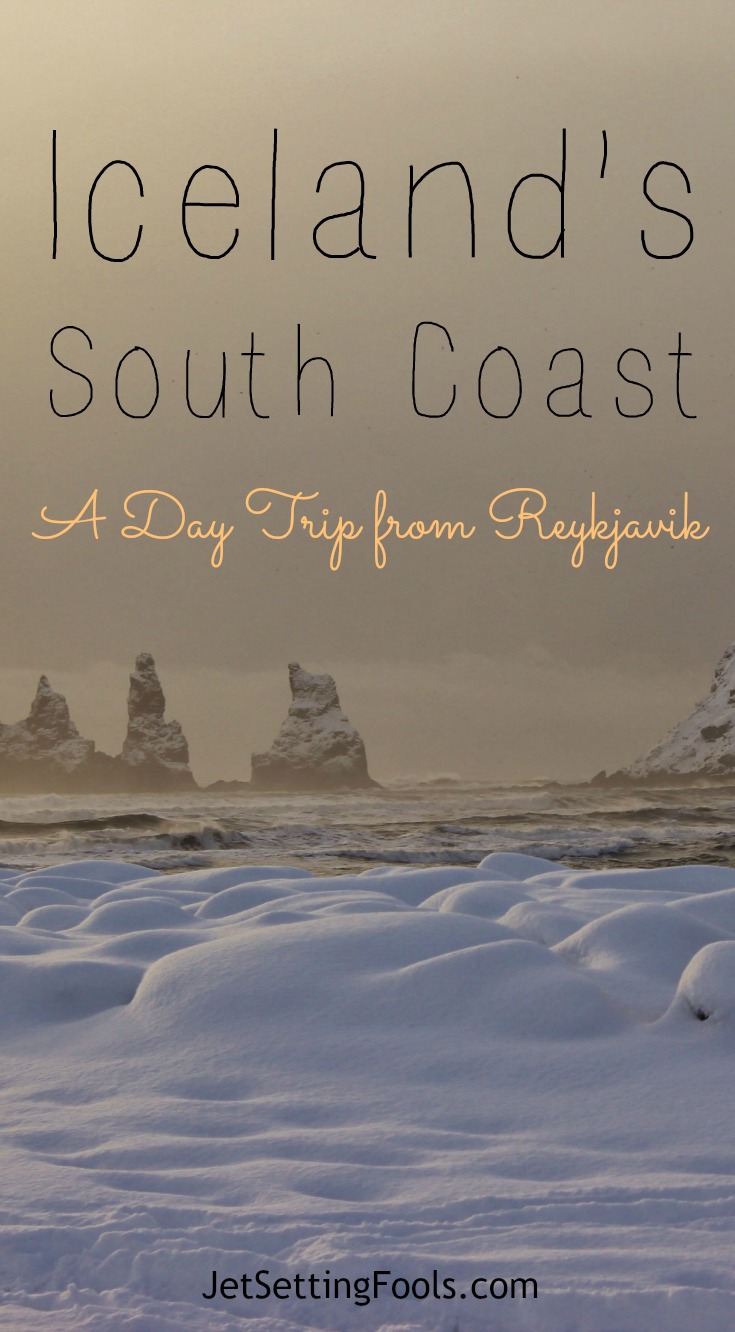 Thank you to Reykjavik Excursions for organizing our South Shore Adventure tour.