Hey there! Welcome to JetSetting Fools! You will find our best travel tips for destinations worldwide. Some of the links on this site are Affiliate Links and if you use them to make a purchase, we may earn a small commission. For more information, read our Disclosure Policy.
---
A tour of Singapore isn't complete without a trip to Chinatown! There are many things to do in Chinatown and we delighted in visiting temples, perusing the shops and sampling Chinatown Singapore food. It is one of the places to explore in Singapore by walking. Let your senses lead the way – as there is something to see and smell along every street. If you are wondering what to see in Chinatown Singapore, use this Singapore tour itinerary to help find the best Chinatown Singapore attractions. For us, Chinatown was one of the most interesting places to visit in Singapore – and our Singapore Chinatown Self-Guided Walking Tour passes by the top sights!
Singapore Chinatown Walking Tour
Our Chinatown tour can be completed in less than a half hour without entering any sights, as Chinatown Singapore attractions are located in a compact area. As with any city sightseeing, comfortable shoes and water are essential items for when you explore Chinatown Singapore. For both sunny and rainy weather, an umbrella is recommended. At the end of the post, we have included a Chinatown Singapore Map of sights.
Tip: If you would rather have a guided Chinatown tour in Singapore, look for highly-rated tours on Viator. The 4-hour trishaw/riverboat/walking tour gets rave reviews!!
Singapore Chinatown Self-Guided Walking Tour
Our Self-Guided Walking Tour Chinatown Singapore begins near the Chinatown MRT Station. Chinatown Singapore tourist attractions are listed in order of our walking tour, however, we highly recommend exploring the route that works best for your interests.
Thye Shan Medical Hall
Established in 1955, Thye Shan Medical Hall practices Traditional Chinese Medicine (TCM). At their location, they have a range of Chinese medicine and health products, as well as qualified Chinese physicians who can recommend herbs, teas and tonics for ailments.
Chinatown Heritage Center
Located in restored shophouses, the Chinatown Heritage Center offers insight into the history of Chinatown and the Chinese people who inhabited the district. (Fee to enter: $15 SGD)
Sri Mariamman Temple
Passing through more street markets for Chinatown Singapore shopping, we found our way to the Sri Mariamman Temple, Singapore's oldest Hindu temple. Unlike the Chinese temples that are ornately decorated in red and gold, the Sri Mariamman Temple incorporates all colors of the rainbow and rooftops are covered in sculptures of deities, including several cows (which made a girl from Ohio, like me, feel right at home).
Herbal Medicine Shops on South Bridge Road
As we wandered more streets, I was fascinated by the many herbal medicine shops selling remedies to cure just about any ailment – and visiting these shops is one of the top things to do in Chinatown Singapore. From loose herbs to pre-packaged combinations of whole, dried herbs ready for boiling into tea, the options were almost endless. The dried squid and lizards caught my attention, but I was weary of what – if anything – they would cure.
Buddha Tooth Relic Temple
We finally made it to the Grand Poobah of Chinatown temples: The Buddha Tooth Relic Temple. Brand-spankin' new, the temple was completed in 2007 after receiving the Sacred Buddah Tooth Relic as a gift (I'm not kidding) and the multilevel complex has all the bells and whistles a Buddah Tooth deserves. The temple is the highlight of Chinatown Singapore tourist attractions.
It is truly a feast for the senses. Seven floors of glimmering gold, intense chanting and more than 10,000 Buddhas had us wandering the halls with dropped jaws. It is big enough for Zen-apalooza, if only it weren't for all the camera-toting tourists. In search of the elusive "Buddha tooth" we canvassed every floor, including the rooftop orchid garden and spinning prayer wheel. Said tooth was never spotted.
Sago Street and Sago Lane
The Buddha Tooth Relic Temple is bounded to the north by Sago Street and to the south by Sago Lane. Named for the Sago factories (flour from Rumbia Palm for cakes) that lined the streets in the mid-1800s, Sago Lane was formerly known as 'Street of the Dead,' as it was home to funeral parlors and hospice houses. In the early 1900s, Sago Street was a well-known street for prostitution, with 14 brothels on the street. Today, the streets are a tourist attraction. At 36 Sago Street, find the Laughing Buddha and rub his belly so that you will never go hungry again.
Al-Abrar Mosque
Designated a National Monument of Singapore in 1974, Al-Abrar Mosque (Masjid Al-Abrar) is one of the first mosques in Singapore.
Thian Hock Keng Temple
Needing to work off the ingested mid-day calories, we set off for a walk through the shop lined streets of Chinatown. It wasn't long before we found ourselves at a Chinatown temple, Thian Hock Keng Temple, which was heavily scented with incense and a peaceful escape from the chaotic street scene. The colorful temple is one of the oldest in Singapore, completed in 1842 and made of stone, tile, wood and not a single nail. Detailed carvings, many of dragons, decorate the traditional rooftops.
Telok Ayer Street and Telok Ayer Park
Telok Ayer Street represents the very beginnings of Singapore Chinatown. As Chinese immigrants arrived in Singapore in the 1820s, Telok Ayer Street is where they lived (as well as many other minority immigrants). Many temples and houses of worship were built along the street, which, before land reclamation in the late 1800s, was fronted by the bay.
Some of the historic buildings found on this street include Thian Hock Keng Temple (1820s), Fuk Tak Chi Temple, now a museum (1824), Hock Teck Chi Temple (1824-1869), Ying Fo Fui Kun Hakka Association Hall (1882), Ying Fo Fui Kun Tmeple (1823), Nagor Durgha Shrine (1828-1830), Al-Abrar Mosque (1827) and Telok Ayer Chinese Methodist Church (1924). The small Telok Ayer Park features statues of the areas first immigrant residents.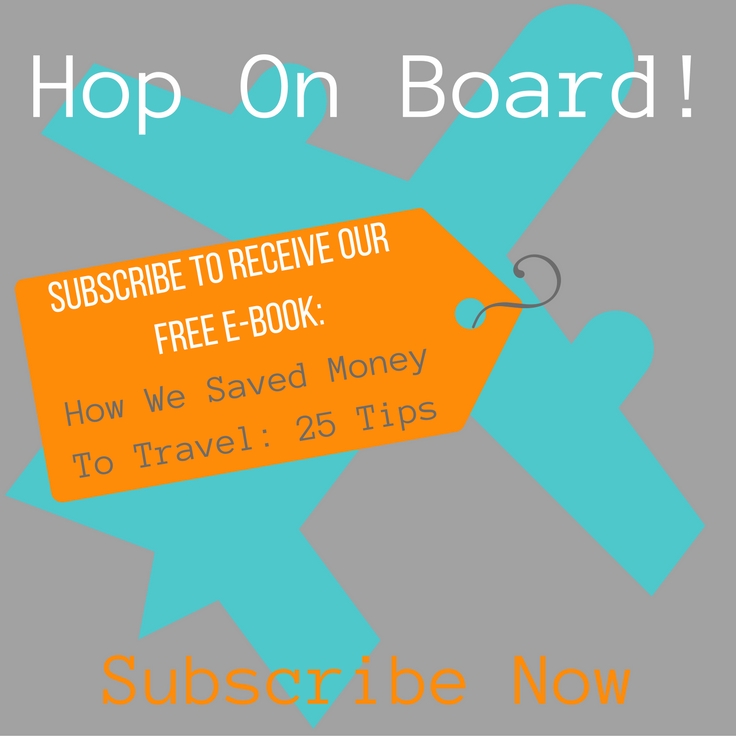 Where to Eat in Chinatown Singapore
One of the best things to do in Singapore Chinatown is eat! So, if you visit Chinatown Singapore, you have to eat Chinatown food. In Singapore, food center hawker stalls are the place to eat. There are three food centers packed with hawker stalls in Chinatown: Chinatown Complex Food Centre, Maxwell Food Center and Chinatown Food Street. With tightly packed stalls offering the best food in Chinatown Singapore, it's difficult to choose which center to go to and which stall to order from. It is our theory that the best stalls are those with the longest lines, because people would only wait for the very best food. However, we have provided a few tips to help guide you to the best Chinatown Hawker Stalls.
Tip: Turn your Chinatown Tour in Singapore into a grazing feast! Let a guide lead the way on a 3.5 hour Chinatown Hawker Center Food Tour that includes both history and a taste of Singapore's iconic district!

Chinatown Complex Food Centre
Boasting more than 260 food stalls, the Chinatown Complex Food Center is the largest hawker center in Singapore. The maze of food stalls are located on the second level (so don't be fooled by the ground floor sundry goods). With so many options, it's difficult to point to just one stall recommendation, but the most popular is Liao Fan Hong Kong Soya Sauce Chicken Rice and Noodle (#126) – which was awarded a Michelin Star in 2016. Another top choice is Zhong Guo La Mian Xiao Long Bao dumplings (#135)
Maxwell Food Center
Popular with both tourists and locals, there are more than 100 hawker stalls at Maxwell Food Center. Many people visit Maxwell Food Center to line up for a plate of Tian Tian Chicken Rice (which has been featured on Anthony Bourdain, 'Hawker Heroes Challenge' with Gordon Ramsay and Michelin Guide Bib Gourmand Singapore. However, expect a long, looonnnggg line to get a plate of the Hainanese Chicken Rice.
We did, however, skip on the absolute longest line at the Anthony Bourdain-endorsed stall that had a queue around the corner. At this point in our trip, we've probably already exceeded our maximum rice intake, so we opted for plates of noodles, wan tons, chicken and duck (Yes, you can have zee duck in Singapore) from a place with a decent enough line that we had to wait 20 minutes to order. During our wait, I was sidetracked by a sign for banana fritters. Unable to resist, I plunked down $1.50 for a fried banana, which added a summer fair-like feel to the entire experience.
Chinatown Food Street
Recently renovated with a high glass ceiling and better ventilation, the pedestrian-only Chinatown Food Street is an ideal place to get a taste of Singapore. While there are only 24 hawker stalls on the street, the occupants represent some of the absolute best hawker stalls from around the city…all in one place. The most talked about stall is Geylang Lor 9 Fresh Frog Porridge for a bowl of their signature dish…frog porridge. Doesn't sound appetizing? There are 23 other hawker stalls to choose from!
Where to Drink in Chinatown Singapore
Singapore Chinatown has an abundance of pubs and clubs for drinking both beer and cocktails. The two most popular streets for bars in Chinatown Singapore are Club Street (so aptly named) and Ann Siang. For craft beer drinkers, we recommend checking out two spots in Chinatown. Little Creatures Brewpub (36 Club Street…but accessed on Mohamed Ali Lane) originated in Australia…and the Little Creatures Pale Ale ranks as one of our favorites in the world. Smith Street Taps (335 Smith Street – inside the Chinatown Complex Food Centre on the 2nd Floor, stall #62) is unique in that it is a hawker stall craft beer bar with 10 beers on tap. For tips on cocktail bars and clubs, check out this list.

Attractions near Singapore Chinatown
After completing our self-guided walking tour of Chinatown Singapore, head to these nearby Singapore attractions.
The Pinnacle@Duxton Sky Garden
Completed in 2009, Pinnacle@Duxton is the tallest public housing project in Singapore, standing at 156 meters. The 50th-floor observation deck, Sky Garden, is open to the public (for a fee $5 SGD). The award-winning garden (along with the resident-only 26th floor garden) is the longest sky garden in the world.
Marina Bay
The attractions on Marina Bay can't be missed when visiting Singapore! Check out our self-guided walking tour of Marina Bay.
Clarke Quay
Riverside refreshments can be found in the direction of Clarke Quay. The tourist driven Riverside Point hosts restaurants like Chili's, Hooters and brewery Brewerkz.
Boat Quay
Boat Quay is just as touristy as Clarke Quay, but with a distinctly different vibe. The line of waterfront eateries, each with enthusiastic staff attempting to lure you in, is a fun place to eat and drink. Tip: When the restaurants are not busy, you can sometimes score special pricing, like we did. Once when we arrived before 7pm, we were wooed by each hostess with free drinks and discounted prices. We agreed to terms of two free drinks each and 20% off all menu prices with front row riverside seats. Heaping plates of spring rolls and seafood fried rice for less than $20 satisfied our taste buds and our wallets.
Chinatown Singapore Map
Use this link to Google Maps for a Singapore Chinatown Map of sights.
Chinatown Singapore Events
We just happened to be visiting Singapore Chinatown during the Mid-Autumn Festival. The festival is celebrated with feasts, mooncakes and lanterns. All of Chinatown was decorated with hanging lanterns of every size, shape and color, making the already colorful area even brighter and the energized crowds even more spirited. Check the Chinatown Festivals website to find out what events may be taking place during your visit.
Top Tips for your Trip to Singapore
Start planning your trip to Singapore! Search for the lowest airfares, the best accommodations and fun things to do…then start packing! Want more travel planning tips? Head over to our Travel Planning page for more information and tips on traveling – and for country-specific information, take a look at our Travel Guides page!
Like what you're reading? Join the journey!
Subscribe to JetSetting Fools and get new blog posts and our quarterly newsletter direct to your inbox:

We want to know: What would you add to our Singapore Chinatown self-guided walking tour? What is your favorite Chinatown Singapore tourist attraction? Give us your best tips and advice in the comments below!
Pin it! See all of our travel pins on our JetSetting Fools Pinterest Board.