Hey there! Welcome to JetSetting Fools! You will find our best travel tips for destinations worldwide. Some of the links on this site are Affiliate Links and if you use them to make a purchase, we may earn a small commission. For more information, read our Disclosure Policy.
---
Before we even set foot in the city, I was dreaming about the delicious things to eat in Hong Kong. I fantasized about platters of steamed dumplings and bowls of steaming noodles. My thoughts ran wild over the onslaught of wontons I was certain to consume. Our 3-day Hong Kong itinerary was packed with iconic sightseeing and dazzling viewpoints, but I would be lying if I didn't admit that I was most excited about the food in Hong Kong.
During our time in the city, we feasted – no doubt ingesting heaps more calories than daily recommended. Although laden with carbohydrates and sodium (and probably a good dose of MSG, too), the Hong Kong dishes we consumed delivered on deliciousness. From street food stalls to Michelin-rated restaurants, we sampled as much of the Hong Kong cuisine as possible – and never paid more than $7 USD for a dish. With a desire to get a good taste of Hong Kong, we often relied on staff's suggestions and ordered two to four different menu items at each restaurant. Truly, nothing disappointed – and a few Hong Kong eats exceeded our expectations.
Incredibly Delicious Things to Eat in Hong Kong
#1 Baked BBQ Pork Bun
I'm going to cut right to the chase: the baked BBQ Pork Buns we ate in Hong Kong were better than I ever dreamt they could possibly be. Pillowy-soft, slightly sweet and perfectly warmed, biting into the BBQ Pork Bun was heavenly…and that was before we even arrived at the center where the tender, marinated pork awaited us.
Where we ate it: One Dim Sum. Located in Prince Edward, One Dim Sum is a small eatery that was awarded a Michelin Star in 2012. We thought the wait staff was particularly kind – even helping (maybe laughing at) us learn which things to eat from a bowl or with chopsticks and which sauces to use on each dish. We also ordered – and loved: Steamed Shrimp Dumplings.
#2 Wonton and Pork Dumpling Noodles
Noodles – or, rather, wonton noodle soup – was the thing I was most looking forward to eating in Hong Kong…as it is pretty much a staple on the Hong Kong culinary scene. We tried everything from street-food fish ball noodles served in a Styrofoam cup to noodles slathered in a cheese sauce and topped with an egg, but nothing compared to the bowl of classic Wonton and Pork Dumpling Noodles.
Where we ate it: Mak's Noodle. Now serving noodles from several locations, Mak's Noodle evolved from a 1960s street-food cart. They keep their 100-year-old family recipe a secret, which was brought to Hong Kong from Guangzhou. At the original Central location, the chef works from a small kitchen in the front of the restaurant – while another man sitting at a table quickly assembled fresh wontons. We also ordered – and loved: Beef Brisket Noodles and Shrimp Wonton Noodles.
#3 Roast Goose Rice
Roasted geese displayed in Hong Kong restaurant windows is a fairly common thing to see. The limp birds, toasted from the tail to the beak and dangling from their neck might not look appetizing, but one bite of the rich, tender meat and the vision of the lifeless goose is erased from my mind. Goose would normally be out of our price range, but in Hong Kong, roasted goose on a bed of steamed rice can be had for about $7 USD.
Where we ate it: Yat Lok. At first glance, it is hard to believe that this inconspicuous, family-run restaurant, Yat Lok, was awarded a Michelin Star (2015). The tiny restaurant is crammed with tiny tables and the staff are quick to get you in, get you served and get you out. But, alas, the roasted goose prevails. We also ordered – and loved: Goose and Pork Rice. But really, you go to Yat Lok for the goose.
#4 Satay Beef
It is easy to forego fruits and vegetables when eating Hong Kong fare, which – let's face it – just isn't healthy. Enter: Satay Beef. Although drenched in an undoubtedly unhealthy sauce, the simmered beef is accompanied by sautéed red peppers, green peppers, onions, ginger and fresh pineapple. The Asian dish can be paired with rice or noodles – or save the carbs for later and just eat the main course.
Where we at it: Tak Kee Seafood Restaurant. Located on the corner of Temple Street and Pak Hoi Street in the heart of the Temple Night Market, Tak Kee Seafood is a shack of a restaurant with a friendly – although non-English speaking – staff (don't worry, they have menus with pictures). The street-side tables are fantastic for people-watching. We also ordered – and loved: Fried Rice with Shrimp.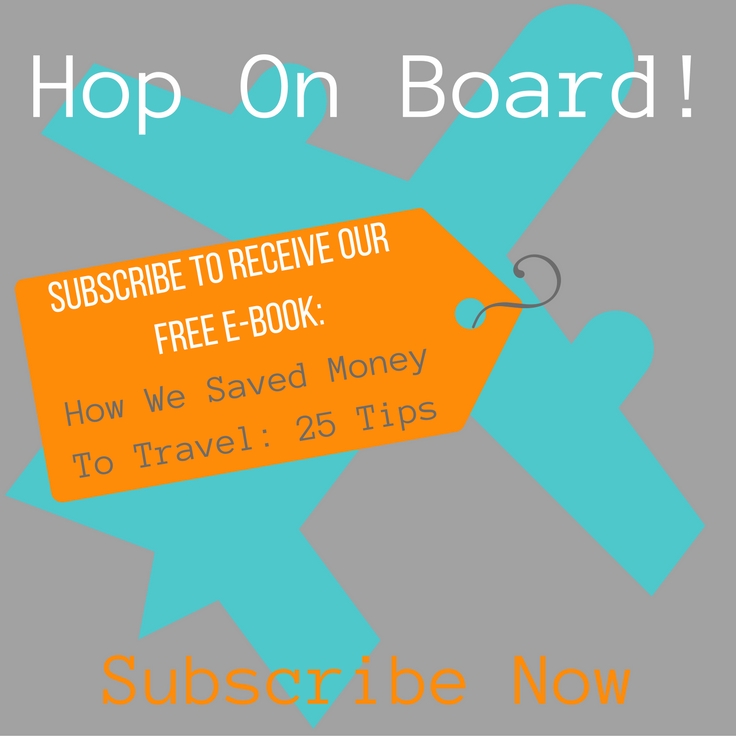 #5 Egg Tart
I rarely associate sweet baked goods to Asian cuisine (maybe because the main courses leave no extra room!) – but that is not the case in Hong Kong. The bakeries in Hong Kong crank out sugary breads, flaky cakes and creamy custard tarts. The Hong Kong Egg Tart was introduced by the Portuguese, but differs from the ones we've eaten in Belem, Portugal. The velvety filling tastes less-sweet-more-eggy and, together with the buttery crumbly crust, the dessert is simply scrumptious.
Where we ate it: Tai Cheong Bakery. The Tai Cheong Bakery has been around for more than 60 years and now has many locations in Hong Kong. Ranked by both locals and foreigners as the best place for Egg Tarts, it's advised to eat them when they are fresh from the oven and still warm. We also ordered – and loved: Pineapple Bun (of which pineapple is not an ingredient).
#6 Milk Tea
The popularity of Hong Kong-style Milk Tea grew from the time when the country was under British rule (differentiating it from Chinese tea, that is served without milk). The drink – served hot or cold – is a concoction of black tea and condensed milk, creating a deliciously smooth drink.
Where we got it: Lan Fong Yuen. Established in 1952, Lan Fong Yuen is a tea restaurant that got its start as a street food stall. The stall still occupies the space in front of the original restaurant – and is where you can order a Milk Tea to-go.
---
Tips on eating in Hong Kong
Where to Eat in Hong Kong
Our list of 6 incredibly, delicious things to eat in Hong Kong is by no means exhaustive (Not.Even.Close.) – and the mentioned places to eat in Hong Kong are just the tip of the iceberg. The sheer volume of eateries in Hong Kong – which numbers in the tens of thousands – is mind-boggling. We loved popping into modest, sans-English-signage restaurants filled with locals just as much as we enjoyed seeking out Hong Kong Michelin Star restaurants.
One thing we didn't do, however, was indulge in any Western cuisine, of which there is plenty – for an upcharge, of course. Trendy restaurants serving gourmet burgers, wood-fired pizzas and beef steaks line the streets of the Soho District, which appeared to be frequented mostly by expats and tourists. For 'fast food' Ebeneezer's serves up tasty kebabs and pizza (but, don't expect it to be 'cheap'). We also avoided fine dining in Hong Kong – not because it doesn't exist or wouldn't be exceptional, but simply because upscale restaurants don't fit our budget-conscious travel style.
How much food costs in Hong Kong
Of all the Hong Kong food we ate, the most we paid for a single dish was $7 USD (which was the cost of both the plate of Goose and the bowl of Wonton and Pork Dumpling Noodles). On average, for typical-Hong Kong food, we paid about $5 USD per meal, with the more 'local' establishments charging less than the popular spots.
One thing to be aware of when you dine in Hong Kong: 'hidden fees' are often added to the total cost of a meal. Some restaurants add a 10% service charge to all bills (which should be posted), however, if there is not a service charge added, there is no need to tip. Also, if tea is served to the table, expect to see it appear on the bill. The price of tea, not listed anywhere on the menu, costs around 50 cents USD per person.
When to eat in Hong Kong
Eating times in Hong Kong are fairly standard, at least in regards to how the majority of the world consumes food. Breakfast is served until about 11am, Lunch is from 12-2pm and dinner is in mid-evening. However, hours of operations for restaurants vary. Some are open from early in the morning into the late hours of night, but not all. One noodle restaurant I was eager to try, Kau Kee, doesn't open until 12:30pm – and it never worked in our schedule to dine there for lunch.
It should also be noted that in our Hong Kong restaurant research, we often read about long waits at some of the most popular restaurants (One Dim Sum, Mak's Noodles and Yat Lok among them). During our visit to Hong Kong, however, we never found this to be the case. We avoided peak dining hours – and never waited once for a table. When restaurants do fill up, don't be surprised to be seated with strangers – especially if dining by yourself or in small groups. Space is tight – and they want to fill every seat possible.
What to know about the service in Hong Kong restaurants
Another recurring tidbit we read in our research was to expect poor service in restaurants – which included warnings of staff shouting, slamming food on tables and flat-out ignoring guests. Fortunately, we experienced none of those things. In fact, we encountered only friendly service at the places we ate in Hong Kong.
Cultural differences do exist (and, if they didn't, what fun would traveling be?!), so here are a few tips of what to expect.
When entering a restaurant, the hostess will most likely bluntly ask "How many?" and then emphatically point at the table where they want you to sit.
Not all restaurants provide napkins, but sometimes a roll of toilet paper wil be placed on the table for wiping your hands (and as a general rule, it's a good idea to always carry a small packet of tissues with you in Hong Kong).
If the restaurant is busy, the waitress expects you to order, eat and pay quickly, so the next customers in line can get a seat. Lingering over a meal while other people are waiting for a seat will likely get you shooed out the door.
After the food arrives, the bill will be left on the table; take it to the register to pay right before leaving the restaurant.
At more local establishments, the staff may not (or may not want to) speak English. In that case, point at pictures, at other patrons' meals or give charades a go – better yet, be adventurous and select a menu item at random and see what arrives – but refrain from repeating the same English words over and over, only louder; that seldom (as in never) works.
Food Tours in Hong Kong
If you are hesitant to dive into Hong Kong cuisine on your own, there are several food tours in Hong Kong that help visitors get acquainted with some of the best food the city has to offer. Consider joining one – or more! – of them to get a good taste of Hong Kong.
Meet fellow travelers and local guides to sample food from restaurants, markets and stalls in Kowloon or tour the top eateries on Hong Kong Island. Get a complete lesson on Dim Sum or join tours that are neighborhood specific, indulging in food in the Wan Chai district, Sham Shui Po District or Central and Sheung Wan Districts. Or, hire a food guide to create a tour specific to your tastes on a 4-hour private Hong Kong tasting tour.
Drinking in Hong Kong
As inexpensive as it can be to eat in Hong Kong restaurants, the same doesn't ring true for drinking alcohol. At restaurants, a single bottle of beer can cost nearly as much as some main entrees. The cost of beer in the bars, pubs and clubs in Soho or Lan Kwai Fong is astounding – easily costing $9 USD for a pint of local draft beer.
Naturally, craft beer and cocktails are poured at an upcharge – but as fans of microbrew, we just couldn't resist sampling a few Hong Kong craft beers. Thankfully, we found two craft beer budget options: 99 Bottles and The Beer Bay, where craft beers are more in the $5 USD price range. The truly supreme budget option for drinking in Hong Kong, however, is to buy beers from the corner 7-Eleven and drink them in the streets.
We want to know: What are your favorite things to eat in Hong Kong? Which do you think is the best Hong Kong restaurant? Give us your tips in the comments below!
---
Top Tips for your Trip to Hong Kong
Where To Stay
During our visit to Hong Kong, we stayed at Butterfly on Waterfront, a boutique hotel in the Sheung Wan district, close to Central. However, there are many Hong Kong hotels to choose from in the city center.
Travelers may find better prices on apartments through Airbnb – not to mention the added bonus of having a kitchen to prepare simple breakfasts. (Not already a member of Airbnb? Use this link to create an account and save money on your first stay!) Budget travelers – and those seeking truly local experiences – should check out Couchsurfing in Hong Kong, where guests stay with locals for free.
Before You Go
Start planning your trip to Hong Kong! Search for the lowest airfares, the best accommodations and fun things to do…then start packing! Want more travel planning tips? Head over to our Travel Planning page for more information and tips on traveling – and for country-specific information, take a look at our Travel Guides page!
Like what you're reading? Join the journey!
Subscribe to JetSetting Fools and get new blog posts and our quarterly newsletter direct to your inbox:


Like what you're reading? Join the journey!
Subscribe to JetSetting Fools and get new blog posts and our quarterly newsletter direct to your inbox:

We want to know:
Pin it! See all of our travel pins on our JetSetting Fools Pinterest Board.