Hey there! Welcome to JetSetting Fools! You will find our best travel tips for destinations worldwide. Some of the links on this site are Affiliate Links and if you use them to make a purchase, we may earn a small commission. For more information, read our Disclosure Policy.
---
As first-timers to Iceland, exploring the essential sights of the Golden Circle was practically a requirement. From the capital city of Reykjavik, 300 km of road wind in a loop to three of Iceland's most naturally stunning sights: Strokkur Geyser, Gullfoss Waterfall and the exposed Tectonic Plates at Thingvellir National Park. Our standard approach to sightseeing is to find a do-it-yourself route via public transportation or by simply using our own two feet. In the case of the Golden Circle, however, neither of those options are viable. Instead we had two alternatives: rent a car or take a tour. In addition to our standard objection of driving cars in foreign countries, we had even more encouragement to forego the self-drive option: snowy, icy, winter weather. Hence, we spent a day exploring Iceland's Golden Circle by tour bus with Reykjavik Excursions.
On the day of our tour, we made our way from our Airbnb apartment to a nearby hotel meeting point under a dark sky. The sidewalks and streets were covered with a fresh blanket of snow. We didn't wait long before a bus came to collect us to transport us to the BSI Terminal from which all Reykjavik Excursions depart. Several buses were marked for the Golden Circle Tour, so we hopped on the first one in line and found seats. Our day's itinerary included the three major sights, plus a visit to a geothermal greenhouse, which would be our first stop.
Geothermal Greenhouse
Iceland's naturally abundant resource of geothermal energy is harnessed by five power stations around the country and is used to heat 90% of the homes. The same sustainable resource is used to heat greenhouses, allowing fresh vegetables to be grown indoors on the island year-round. At Fridheimar Geothermal Greenhouse, tomatoes are the main crop.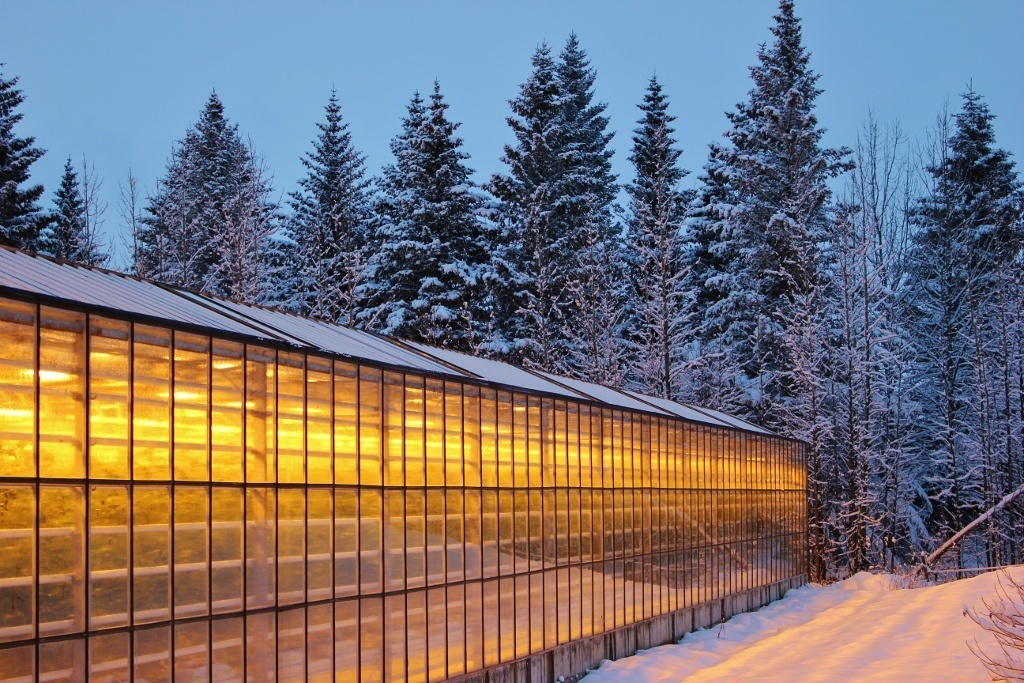 When we arrived, the pre-dawn sky (the sun doesn't rise until 10:30am in late January!) was just starting to show light and snow was falling. We were welcomed into the humid and bright greenhouse and greeted with the distinct fragrance of tomato plants. A small restaurant features their in-house produce (think tomato-based soups, sauces and a wicked bloody Mary mix). We passed by the restaurant, but picked up a small container of ripe, just-off-the-vine piccolo tomatoes.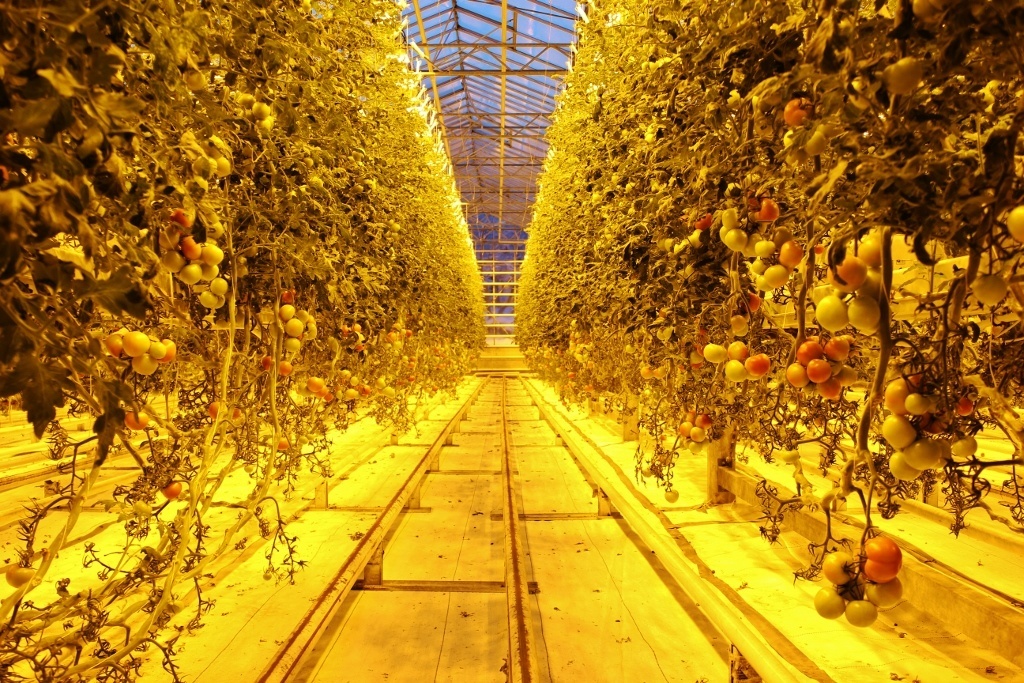 Also on-site at Fridheimar is a barn housing Icelandic Horses. The special breed of horses, known for its five gaits, was brought to the island with the first settlers more than a thousand years ago. When the government first formed, one of the first laws was to ban any other horses from being brought onto the island; therefore, the Icelandic Horses remain purebred to this day.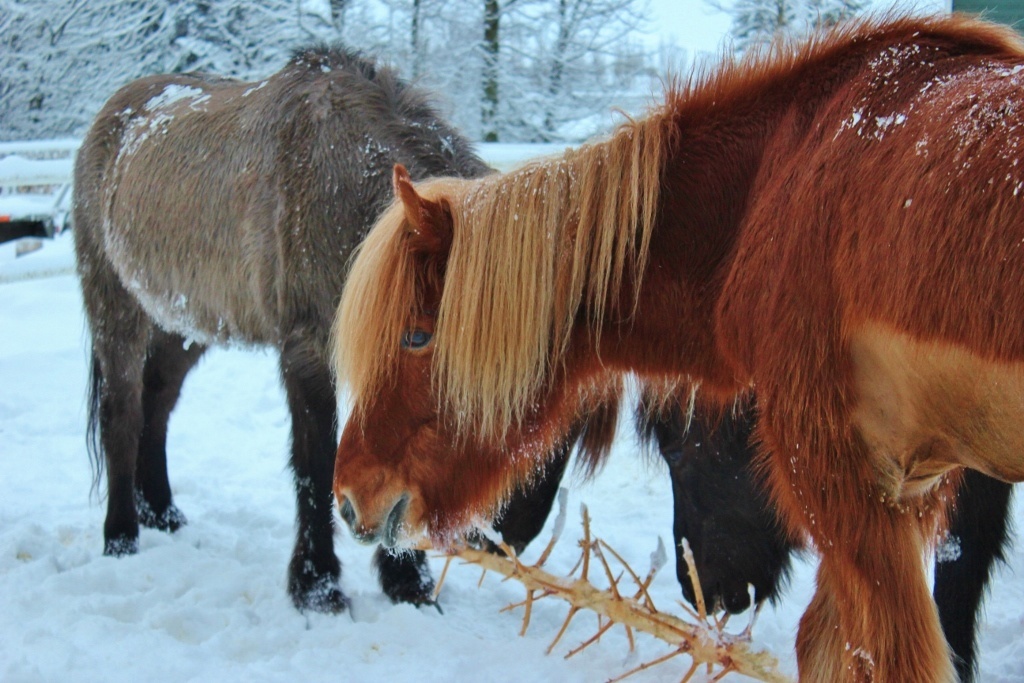 Strokkur Geyser
As we approached the Haukadalur Valley, the skies had turned overcast, making the cold temperatures feel even colder. Steam was rising from small pools amongst the snow covered land, creating an apocalyptic scene. We made our way along the path toward Strokkur Geyser, passing gurgling streams and bubbling, turquoise water with temperatures ranging from 175-210 degrees Fahrenheit. When the wind swept the steam our way, glasses and camera lenses were fogged up, but the warmth was welcomed.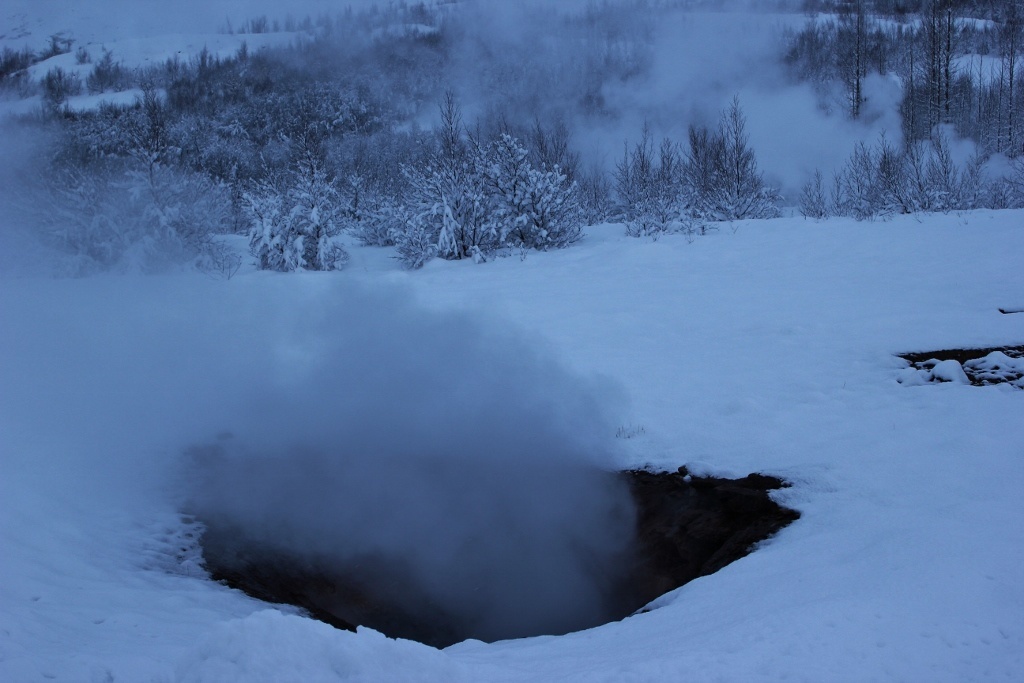 We joined the crowds around Strokkur Geyser, anxiously awaiting the next eruption. Boiling hot water sprays straight into the air from Strokkur every 4-8 minutes. The water usually blows to a height of 50-65 feet, but can shoot up to 130 feet high. Just prior to an eruption, the calm water slowly begins to swirl until it finally bubbles up and blasts into the sky, leaving a dense mist to settle back to the ground.
Gullfoss Waterfall
In the Icelandic language, Gullfoss means Golden Waterfall. There are several theories on how the falls got its name, but without question it is an astounding sight. Flowing as part of the Hvita River, Gullfoss consists of two waterfalls; the upper (falling 36 feet) and the lower (falling 65 feet). The gorge, which is 1.5 miles in length and 230 feet deep, has hard lava rock on the banks, while the rushing water cuts through softer rock below.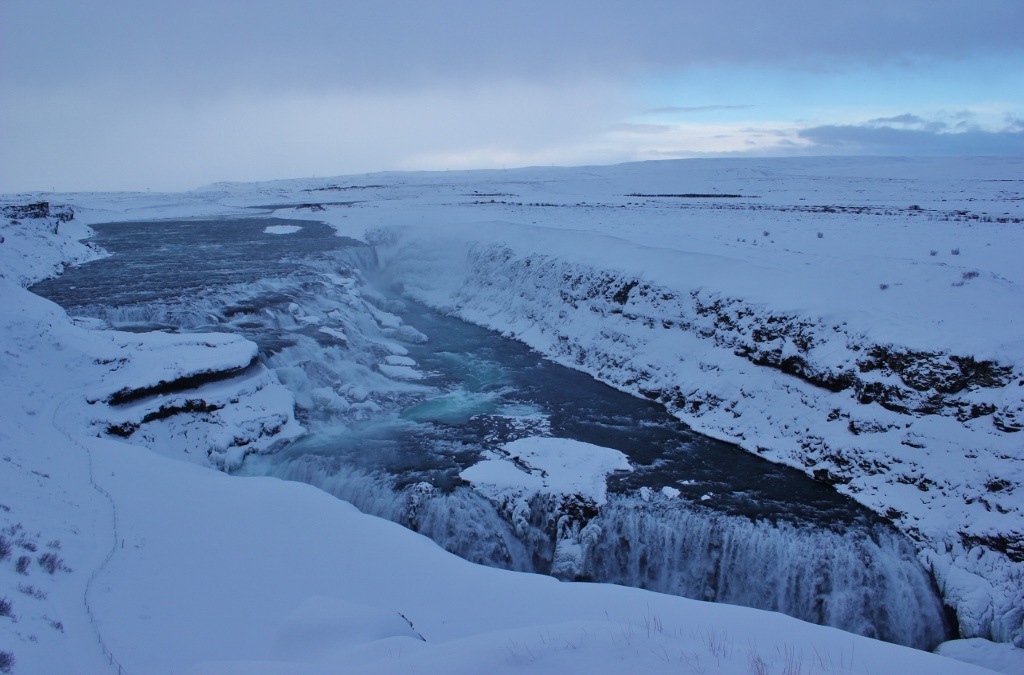 In typical Icelandic fashion, the weather had once again quickly changed from snow flurries to skies of blue, allowing us to marvel at the falls from the platform. By the time we maneuvered through the snow to the second lookout point, however, the wind and snow had picked back up to the point it was nearly a whiteout. As much as we would have loved to gawk at the waterfall, we could barely see it, so we retreated to the welcome center.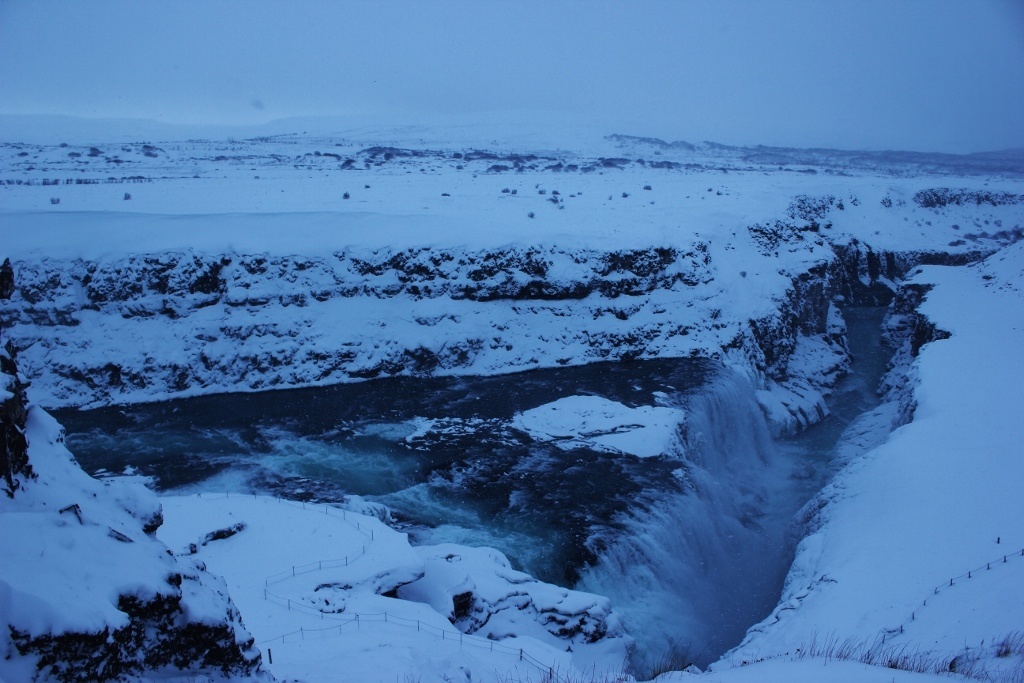 Thingvellir National Park
Thingvellir National Park is a historic sight, as well as a natural geographical spectacle. Historically, it is the site of the original meeting place for the Icelandic Parliament. From the year 930 until 1798, laws were created outdoors and announced from a large rock, which now displays Iceland's flag.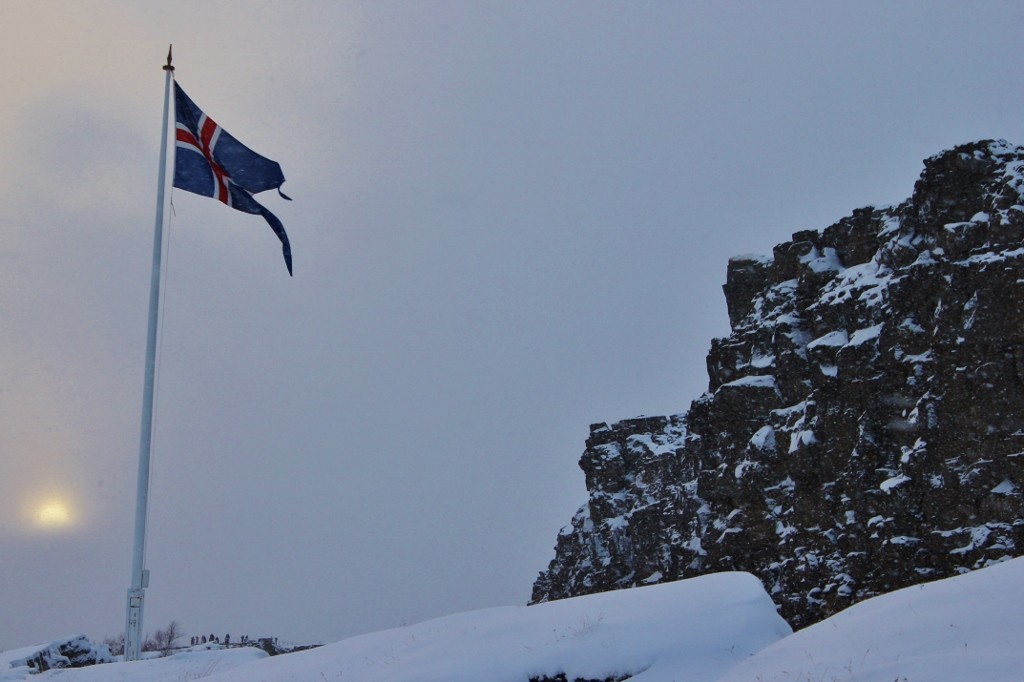 Geographically, the park marks the location of both the Eurasian and North America Tectonic Plates. Separated by a 4.5-mile rift (and still pulling apart at a rate of about an inch per year), the edges of the plates are clearly visible. It is the only place in the world where the plate tectonic phenomenon can be observed above sea level. In the vast space between the plates is Iceland's largest natural lake.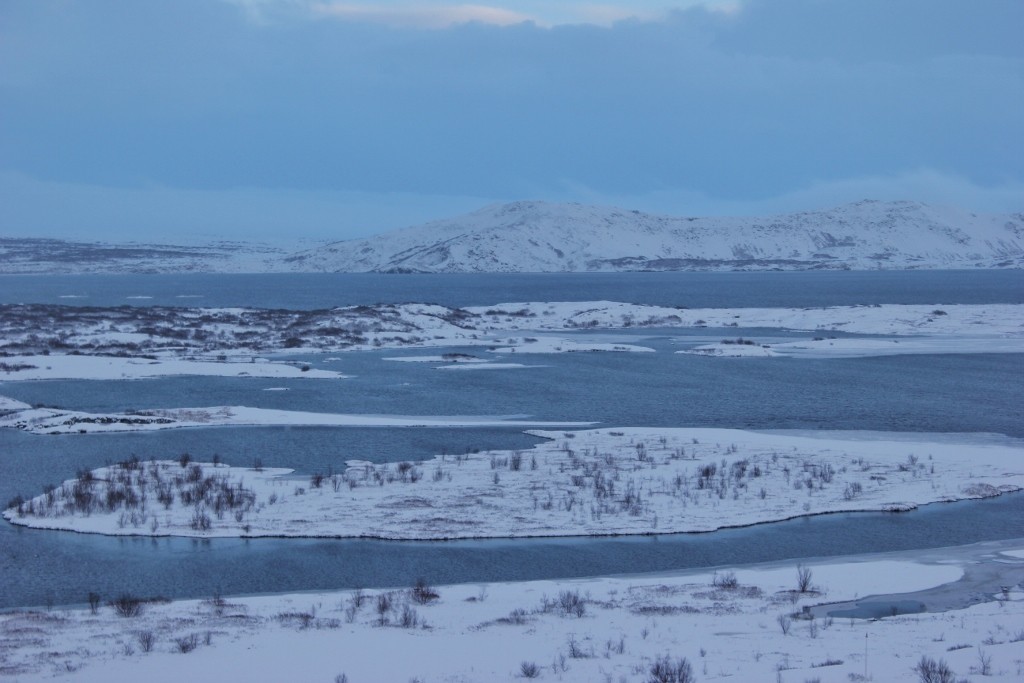 Click here to read about Iceland's South Coast: A day trip from Reykjavik
Top Tips for your Trip to Iceland
Where To Stay
During our visit to Reykjavik, we stayed in this awesome Airbnb Apartment. ( Not already a member of Airbnb? Use this link to create an account and save money on your first stay!) We have found that staying in apartments is often less expensive than hotel rooms – with the added benefit of a kitchen and, usually, more space. Reykjavik holiday apartments can also be searched on FlipKey (which is part of TripAdvisor) or on VRBO – Vacation Rentals By Owner.
However, for those who prefer staying in traditional accommodations, there are many Reykjavik hotels to choose from in – or close to – the city center. Check out these top-rated hotels (based on guest reviews!) for your upcoming trip: Kvosin Downtown Hotel, Canopy by Hilton and Hotel Lotus Reykjavik. Or, find a deal on a hotel room by bidding on Priceline.
Budget travelers may want to look at these Reykjavik hostels: Reykjavik Downtown Hostel, Loft Hostel and Falkinn Guesthouse. Travelers can also stay with locals for free with Couchsurfing.
Flights to Iceland
Our preferred method of getting anywhere is by flying (we are JetSetting Fools, after all!). However, due to our unique circumstances (flight benefits earned from years of service with a major airline), we rarely buy airline tickets. That being said, when we do need to purchase plane tickets, we start our search for the best deals on airline tickets on Skyscanner or Flight Hub.
Before You Go
Want more travel planning tips? Head over to our Travel Planning page for our complete packing list and other travel resources!
Want a look through our lens? Click here for Iceland in Wintertime: a photo essay.
Like what you're reading? Join the journey!
Subscribe to JetSetting Fools and get new blog posts and our quarterly newsletter direct to your inbox:

We want to know: Have you explored Iceland's Golden Circle by tour bus? Which sight was your favorite? Tell us in the comments!
Pin it! See all of our travel pins on our JetSetting Fools Pinterest Board.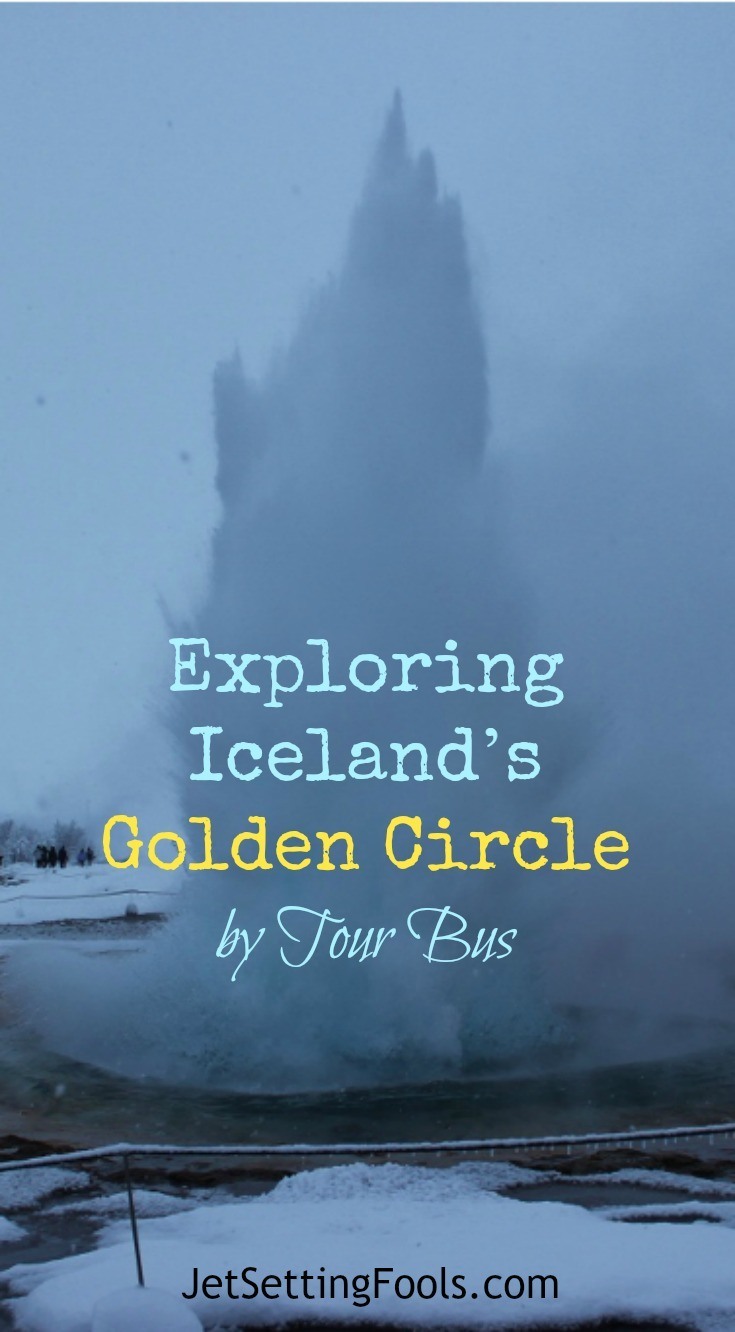 Click here to book this Reykjavik Excursions Bus Tour
Thank you to Reykjavik Excursions for organizing our Golden Circle Tour.