Hey there! Welcome to JetSetting Fools! You will find our best travel tips for destinations worldwide. Some of the links on this site are Affiliate Links and if you use them to make a purchase, we may earn a small commission. For more information, read our Disclosure Policy.
---
New York City is packed with iconic attractions and a long list of must-see sights. Trying to plan a New York City One-Week Itinerary can be a daunting task – but no need to worry: we've done the hard work for you! Our New York Itinerary includes all the major highlights and a few hidden gems.
Our NYC itinerary is packed; if hard-core sightseeing isn't appealing, simply eliminate some of the activities to make it better suit you. We included a range of activities from budget to expensive (with money-saving tips listed at the end of the post!) – so, again, use this suggested itinerary for New York and choose what fits your style of travel. Our 7 day New York Itinerary can be condensed if you have less time. See our suggestions below for shorter stays in the city.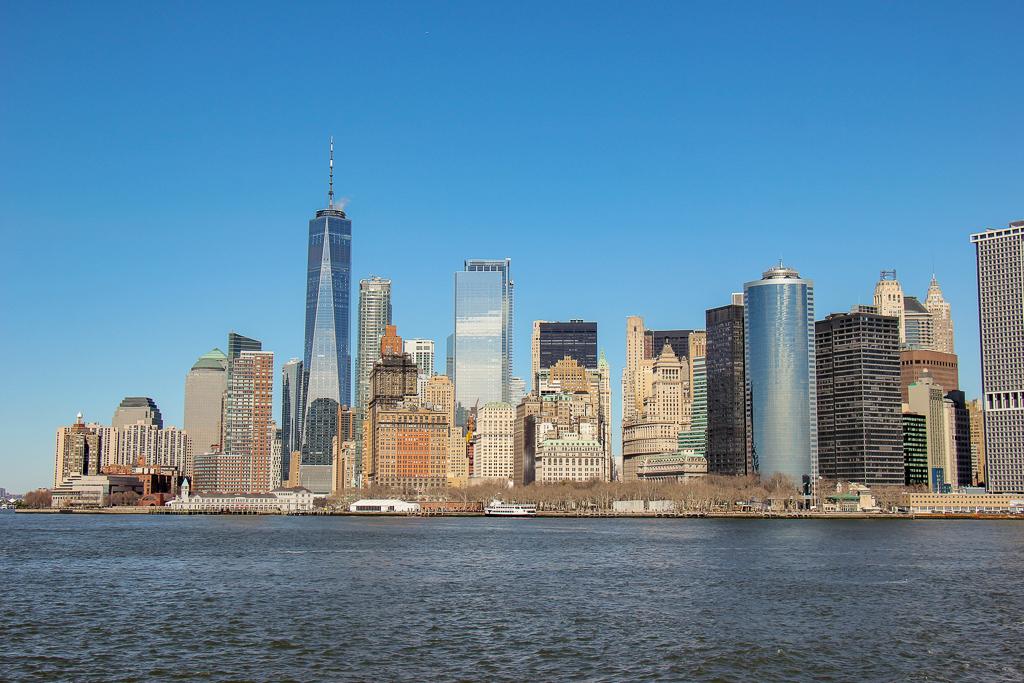 New York City One-Week Itinerary
We've included a massive number of links – to maps, restaurants, sights and neighborhoods – in our itinerary for New York to help in your sightseeing planning and adventures. So, if you only have one day in New York or if you are spending 10 days in the city, our 1 week in New York itinerary can help you plan your entire trip. Have fun on your NYC travels!
Day 1 – Midtown
Iconic NYC buildings, Times Square, Theater
Start your exploration of New York City on a walking tour to see New York's most iconic skyscrapers and buildings – and end your first day in the city with a theater show.
Tips for Day 1 of our New York City One-Week Itinerary
Empire State Building or Top of the Rock: For the sake of time (and money), choose between going to the top of the Empire State Building (ESB) OR Top of the Rock (ToTR) at Rockefeller Center. The cost is about the same and long lines should be expected at both. Going to the top of the ESB is truly iconic, but we actually preferred the views from ToTR where we could see the Empire State Building – as well as a view over Central Park. Use this article on ESB vs ToTR to help you decide.
Tips on What to Eat and Drink

Get into the New York spirit and try some 'street meat' – those are street vendors selling hot dogs and other sandwiches…and they are actually quite delicious.
While at Grand Central Station, stop for a cocktail at The Campbell, a NYC institution. For a meal with some history, try the seafood at Oyster Bar in Grand Central Station, which has been around since 1913.
Times Square is filled with restaurants – many of them classic American food chains, like Red Lobster and TGI Fridays, but there are heaps of other options, too. A local chain restaurant, The Heartland Brewery, brews and serves their own craft beers. Check out the complete list of restaurants in Times Square.
If Times Square is too busy and chaotic for your eating pleasure, consider detouring out of the immediate area to one of these less-touristy restaurants near Times Square.

Map – A link to Google Maps for Day 1 of our New York City One-Week Itinerary
Day 2 – Central Park and Upper West Side
Nature, Museum and Neighborhoods
Start the day at Columbus Circle, then head into Central Park heading north toward Harlem. Walk along the Hudson River and Riverside Park back into the city – stopping at the American Natural History Museum, if time allows. End the day in Hell's Kitchen, one of NYC's best neighborhoods.
Tips for Day 2 of our New York City One-Week Itinerary
Distance – Day 2 of our New York City One-Week Itinerary covers a lot of ground – more than 10 miles. Consider using the subway or Big Bus Tours to get around if the walking is too much. For a more relaxed day, eliminate one of the activities.
Tips on What to Eat and Drink
MAP – A link to Google Maps for Day 2 of our New York City One-Week Itinerary
Day 3 – Lower Manhattan
One World Trade Center, 9/11 Memorial, Wall Street, Staten Island Ferry, Statue of Liberty, Battery Park, Chinatown, Little Italy
Spend the day in the Financial District of Lower Manhattan, visiting some of the world's most known landmarks.
Tips for Day 3 of our New York City One-Week Itinerary
Statue of Liberty or Staten Island Ferry: Choose between visiting the Statue of Liberty – or simply getting close to it with a ride on the Staten Island Ferry. While visiting the Statue of Liberty allows visitors to go inside, it must be planned in advance. The Staten Island Ferry, however, is free and provides great views of Lady Liberty and the Lower Manhattan skyline.
Tips on What to Eat and Drink

There are many delis in Lower Manhattan where you can grab a sandwich to go.
For dinner, choose to either eat in Chinatown or Little Italy – depending on your preference. For a real taste of the two neighborhoods, join the Chinatown and Little Italy Food Tour.
For after dinner drinks, sip on wine al fresco in Little Italy and soak up the charm of the neighborhood.

MAP – A link to Google Maps for Day 3 of our New York City One-Week Itinerary

Rather than walking from the Charging Bull statue to Chinatown, take the subway from Bowling Green Station to Canal Street.
Day 4 – Midtown Neighborhoods
Soho, Nolita, East Village, Greenwich Village, Chelsea
Spend the day walking through the trendiest neighborhoods of New York City.
Tips for Day 4 of our New York City One-Week Itinerary
Day 5 – Museums and the Upper East Side
Museums, Tramway and Roosevelt Island
Spend the day visiting a few of the New York City's best museums then catch the tramway to Roosevelt Island. End the day with drinks at the Carlyle.
Tips for Day 5 of our New York City One-Week Itinerary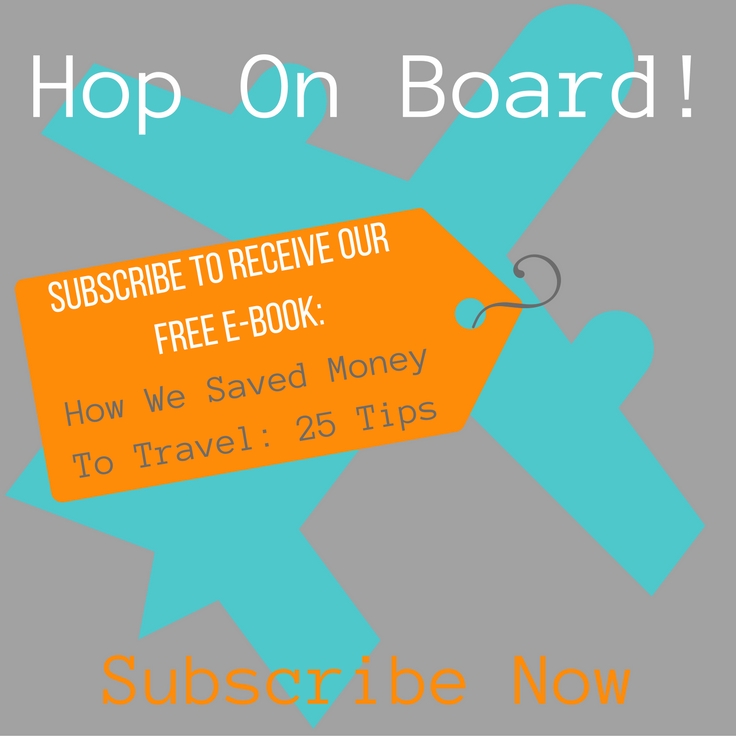 Day 6 – Brooklyn
Brooklyn Bridge, Brooklyn Bridge Park, DUMBO, Williamsburg, Carroll Gardens
Start the day with a walk from Manhattan to Brooklyn via the beautiful Brooklyn Bridge. Stroll the neighborhoods of Brooklyn, including DUMBO, Williamsburg and Carroll Gardens.
Tips for Day 6 of our New York City One-Week Itinerary
Day 7 – Shopping and Sports
Spend the morning shopping at some of New York's most famous retailers and then spend the evening watching one of New York's sports teams in action.
Tips for our New York City One-Week Itinerary:
New York City Itinerary Tips
Our New York 7 Day Itinerary can be used as a base for planning your trip to NYC, even if you have less than a week in the city. Simply adjust our New York suggested itinerary to create the best New York itinerary for you! Here are some NYC sightseeing recommendations for shorter stays:
New York Itinerary 2 Days
With only 2 days in New York City, we would see the iconic NYC sights on the first day (Day 1 of our NYC trip itinerary) and then on Day 2, spend the morning in Central Park, the afternoon in Lower Manhattan and the evening in Mid-Town (combining Day 2 and 3 – and eliminating some neighborhood exploration).
New York Itinerary 3 Days
With 3 days in New York City, we would stick to the first three days as outlined in our New York City One-Week Itinerary.
New York Itinerary 4 Days
With 4 days in NYC, we would follow the first 3 days of our 7 day New York Itinerary – and then skip the days of neighborhoods and museums and instead head over to Brooklyn for the fourth day (Day 6 on the above New York travel itinerary).
New York Itinerary 5 Days
With 5 days in New York City, we would use the above New York trip itinerary for the first 4 days, skip Day 5, and spend the last day in Brooklyn (Day 6 on our itinerary).
Money-Saving Tips for NYC
Where to Eat in New York City
With the incredible number of restaurants in New York City, it can be difficult to choose! We've included some of our best recommendations for places to eat in NYC, but not everyone has our same tastes. Use this map to find some of the most recommended NYC restaurants by fellow travelers!
Where To Stay in New York City
During our visit to New York city, we stayed at the Hudson New York Central Park hotel and an Airbnb Apartment. (Not already a member of Airbnb? Use this link to create an account and save money on your first stay!)
We have found that staying in apartments is often less expensive than hotel rooms – with the added benefit of a kitchen and, usually, more space. New York City holiday apartments can be found on Airbnb, on FlipKey (which is part of TripAdvisor) or on VRBO – Vacation Rentals By Owner.
However, there are many accommodations to choose from in New York City that range from luxury, iconic hotels to budget hostels. Don't worry if top hotels, like the Four Seasons and St. Regis, don't fit your budget; there are many NYC hotels priced $100-$250/night – or search for New York City hotel deals on hotels.com. You might also find a deal on a hotel room by bidding on Priceline.
For those on a smaller budget, there are several hostels in New York City, like Broadway Hotel and Hostel. Or, stay in NYC for free with Couchsurfing – an online community connecting travelers to local hosts.
Tip: You will want to take full advantage of your time in NYC! If you arrive to the city before you can check into your accommodations – or are in New York on a long layover and want to explore the city – store your bags at one of the many convenient luggage storage locations through Bounce. *A 10% discount will be applied when you use this link!
Getting to New York City
Our preferred method of getting anywhere is by flying (we are JetSetting Fools, after all!) and when we need to purchase plane tickets, we start our search for the best deals on airline tickets on Skyscanner or Flight Hub.
Before You Go to NYC
Want more travel planning tips? Head over to our Travel Planning page for our complete packing list and other travel resources!
Like what you're reading? Join the journey!
Subscribe to JetSetting Fools and get new blog posts and our quarterly newsletter direct to your inbox:

We want to know: What would you add to our New York City One-Week Itinerary?
Pin it! See all of our travel pins on our JetSetting Fools Pinterest Board.