Hey there! Welcome to JetSetting Fools! You will find our best travel tips for destinations worldwide. Some of the links on this site are Affiliate Links and if you use them to make a purchase, we may earn a small commission. For more information, read our Disclosure Policy.
---
New York City is packed with iconic attractions and a long list of must-see sights. Trying to plan a New York City One-Week Itinerary can be a daunting task – but no need to worry: we've done the hard work for you! Our 7 days in New York Itinerary includes all the major highlights and a few hidden gems.
One Week in New York City Itinerary
Our NYC itinerary includes long days of sightseeing. Each day is spent visiting top attractions and exploring the city's best neighborhoods. We offer a sightseeing plan for every day and have squeezed just about as much as we can into our New York 7-Day Itinerary.
Cost of 1 Week in New York
There is no question: New York is an expensive city. In our 1-Week New York Itinerary, we include a range of activities from budget to expensive. Penny-pinching travelers can use our suggested itinerary for New York to help plan their trip – and our NYC on a Budget post offers even more money-saving tips! Pro Tip: Everyone likes to save money – so we include a few thrifty tips at the end of the post.
Is a Week in New York Too Long or Too Short?
There are so many things to do in New York City that we could never get bored! However, how long you plan for New York depends on many factors (money being one of them!). Our 7-Day New York Itinerary can be condensed for travelers planning less time in the city – or expanded for visitors who are organizing a longer trip to New York.
So, if you only have one day in New York or if you are spending 10 days in the city, our 1 week in New York itinerary can help you plan your entire trip. Bonus: We provide suggestions below for shorter – and longer – stays.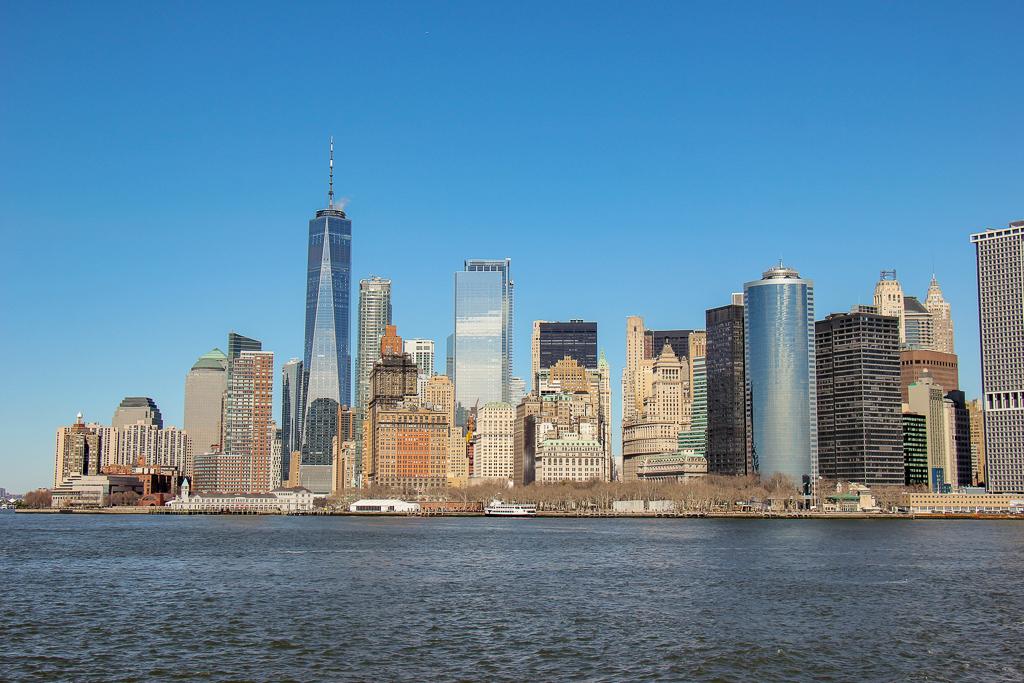 New York City One-Week Itinerary
Our itinerary for New York includes everything you need to plan your trip! In addition to the sights to see, we include helpful links, route maps, restaurant tips and pertinent information. With all the details we include, planning your sightseeing adventure should be a breeze!
Save, Pin or Bookmark our New York 1-Week Itinerary so that you can use it to plan (and during!) your trip!
DAY 1 – Midtown Sights & Broadway Play
Start your 1 Week in New York Itinerary in iconic Midtown. Explore the city streets on foot and marvel at the world-famous architecture. Spend time in bustling Times Square, then end the day with a Broadway Theater performance.
New York City Walking Tour in Midtown
Start your exploration of the city on an NYC Walking Tour to see iconic skyscrapers and buildings. Visitors can join a guided Midtown Walking Tour – or explore on your own.
You can create your own Self-Guided New York Walking Tour in Midtown by seeing the sights listed below and using this link to Google Maps for the walking tour route.
Flatiron Building: Triangular building, resembling a clothes iron, built in 1902. No entry; best views from Madison Square Park.
Empire State Building: Iconic Art Deco tower built in 1931. Visitors who want to ascend to the observation deck should purchase Skip-the-Line tickets!
New York Public Library: A historical landmark, the library's entrance is guarded by two stone lion statues. Free to enter!
Rockefeller Center: Built by the Rockefeller family in the 1930s, the complex is comprised of 19 buildings, including Radio City Music Hall and Top of the Rock. Tickets are required for the Top of the Rock observation deck; visitors should purchase tickets in advance!
St. Patrick's Cathedral: Taking up an entire city block, the church features soaring spires and stained-glass windows. Free to enter!
Chrysler Building: A striking Art Deco building constructed in 1930. No entry.
Grand Central Station: A busy transportation hub, the Main Concourse is a must-see (check out the ceiling and historic clock at the information booth). While at Grand Central Station, stop for a pricey cocktail at The Campbell, a NYC institution. For a meal with some history, try the seafood at Oyster Bar in Grand Central Station, which has been around since 1913.
Times Square: The buzzing square is lined with name brand name stores and bright billboards – and is a must-see in New York!
Broadway Show & Dinner
End the first day of your 1-week trip to New York with a Broadway theater performance. There are 41 theaters in the district that together are known as 'Broadway.' Tickets to the most popular shows are pricey, but there are Off-Broadway and Off-Off-Broadway shows that cost less.
For dinner, find a place to eat in Times Square, which is filled with restaurants – many of them classic American food chains. However, there are heaps of other options, too. We recommend eating classic American fare at a local chain restaurant, The Heartland Brewery, where they brew their own craft beers.
Pro Tip: Visitors not afraid of eating a little 'street meat' should try a gyro from The Halal Guys. The famous food cart has been cranking out affordable meals since 1990.
Tips for Day 1 of our New York City One-Week Itinerary
Our route on Day 1 of our New York 7-Day Itinerary passes by both the Empire State Building and the Top of the Rock. Both buildings are incredible from the outside…but even more impressive from their elevated observations decks. That said, tickets are upwards of $30 USD for entry – so most visitors will want to either choose one or the other.
Empire State Building or Top of the Rock
For the sake of time (and money), choose between going to the top of the Empire State Building (ESB) OR Top of the Rock (ToTR) at Rockefeller Center. The cost is about the same and long lines should be expected at both. Going to the top of the ESB is truly iconic, but we actually preferred the views from ToTR where we could see the Empire State Building – as well as a view over Central Park.
DAY 2 – Central Park and Museums
Start the second day of your New York Week Itinerary at Columbus Circle, then explore Central Park. Spend the afternoon in one of the NYC museums – like The Met. End the day in Hell's Kitchen, one of NYC's best neighborhoods.
Columbus Circle
The traffic circle at the southwest corner of Central Park was designed along with the park in 1857. At the center is a 76-foot-tall monument dedicated to navigator Christopher Columbus. The statue was erected on the square in 1892 and is now listed on the National Register of Historic Places.
Central Park
The 843-acre Central Park was the first public park in the nation. One of the best ways to discover the bike is on two wheels. Rent a bike and complete the loop (allow about an hour), but be sure not to miss the Great Lawn, Strawberry Fields and the Reservoir – as well as the many statues, fountains and monuments.
For a drink in Central Park, we suggest the Loeb Boathouse; for a meal, head to the historic Tavern on the Green. For an even better introduction to Central Park, join one of the many Central Park Sightseeing Tours.
Pro Tip: For a park that is more serene and less crowded with tourists, go to the Riverside Park. The 4-mile-long park sits alongside the Hudson River and is visited by more locals than tourists. It's especially nice at sunset; consider stopping for late afternoon drinks-with-a-view at the Boat Basin Cafe.
New York Museums
Some of the best museums in New York City are located in or near Central Park. We recommend visiting one or two of the NYC museums, like the The Met (Metropolitan Museum of Art) and the American Museum of Natural History.
It is important to note that the museums are massive. Visitors who want to make the most of their time and see the highlights should consider joining a tour. Two tours that are highly recommended by fellow travelers are the Metropolitan Museum of Art Highlights Tour (get the details!) and The Met and Natural History Museums Guided Combo Tour (book it now!).
Pro Tip: Other New York museums near Central Park that may be of interest to travelers are the Museum of Modern Art (MoMa), the Guggenheim Museum, the Jewish Museum and the Museum of the City of New York.
Hell's Kitchen
End day two of your 1 week in New York Itinerary in the vibrant Hell's Kitchen neighborhood. Known for a slew of international restaurants and an enticing nightlife, it is the perfect place to spend an evening.
While there are many restaurants in Hell's Kitchen, we suggest indulging in a classic NYC pizza. Sacco Pizza is a Hell's Kitchen institution – and their pizzas are phenomenal! You can also join a Hell's Kitchen Food Walking Tour (or a tour just for dessert!) For an after-dinner drink, we like Valhalla, which is a local drinking hole that features numerous beers on tap.
Day 3 – Lower Manhattan Financial District
On Day 3 of your 1 week trip to New York, discover the sights in the Financial District of Lower Manhattan, visiting some of the world's most known landmarks. Top sights include the Statue of Liberty, Battery Park, One World Trade Center, the 9/11 Memorial and Wall Street.
The Statue of Liberty & Ellis Island
Seeing Lady Liberty is essential on every New York trip! A gift from France, the Statue of Liberty has stood in the New York Harbor since 1886. Visitors can get an up-close view of the iconic statue and learn about the history of Ellis Island on a fascinating tour (get the details!).
Pro Tip: Just want a glimpse of Lady Liberty? Visitors can hop on the free Staten Island Ferry for a nice view of the Statue of Liberty and the New York skyline.
Battery Park & The Charging Bull
Once a fort, Battery Park is the green space at the southern tip of Manhattan. At the north end of the park is Bowling Green, which is where the iconic Charging Bull Statue sits.
Freedom Tower & 9/11 Memorial
The towering One World Trade Center stands at an impressive 1,776 feet (which is also the year of US independence). The landmark skyscraper – which ranks as the tallest building in the Western Hemisphere – was completed in 2013. The One World Observatory is an observation deck that occupies the 102nd floor.
At the base of the tower if the poignant 9/11 Memorial dedicated to the victims of the September 11, 2001 terrorist attacks. The memorial consists of two reflecting pools, which outline where the Twin Towers once stool.
Pro Tip: To learn more about the events, consider taking a 9/11 Memorial Tour or visiting the 9/11 Memorial Museum).
Trinity Church
The third church to stand on the site, Trinity Church was first established in 1698, but the current structure was built in 1846. When it was built, the towering spire made the church the tallest building in the United States. The church features stunning stained-glass windows.
New York Stock Exchange & Wall Street
Known world-wide, Wall Street is home to the New York Stock Exchange, Trump Tower and the Federal Hall National Memorial. Relatively new to the street is the Fearless Girl Statue, who stands across from the NYSE building.
Dinner & Drinks in the Financial District
There is a wide variety of food on offer in the Financial District. Delmonico's, which opened in 1837, is a classic NYC restaurant dedicated to serving perfectly cooked steaks (which we have yet to go to!). For fun after-dinner cocktails, check out The Dead Rabbit Grocery and Grog.
Day 4 – The Best New York Neighborhoods
Spend Day 4 of your One Week New York Itinerary walking through the trendiest neighborhoods of New York City. The neighborhoods to see are Chelsea, Greenwich Village, Soho, Chinatown, Little Italy, and the East Village.
Chelsea
The Chelsea neighborhood, which is comprised of converted factories and art galleries, fronts the Hudson River. Top attractions include The Vessel, the High Line elevated park and the Chelsea Market.
Greenwich Village
Just south of Chelsea, Greenwich Village – or just The Village – is Manhattan's bohemian district. Sights in The Village include Washington Square Park, the 'Friends' apartment building and the Strand Book Store.
SoHo
The SoHo neighborhood is named for its location South of Houston Street (which is pronounced house-ton). The architecture of the district – namely, the cast iron design – is why many visitors go to the neighborhood. However, the district is well-known as a shopper's paradise, with many name brand flagship stores sitting along Broadway.
Chinatown
NYC Chinatown is a captivating neighborhood. Crammed with Asian eateries and souvenir shops, the streets are lined with neon lights and signs in Chinese symbols. Visitors often go to the district looking for inexpensive knock-offs, but we think the real reason to go is for the food!
Little Italy
Once home to the city's thriving Italian community, Little Italy has dwindled to just a few blocks. That said, it is still worth a stroll down Mulberry Street. Nearby sights include the Tenement Museum and the Basilica of St. Patrick's Old Cathedral.
East Village
End your day in the eclectic East Village. The neighborhood is filled with thrift stores, dive bars and tattoo parlors. Interesting places to check out are the Turntable Lab, the Russian and Turkish Baths and the Blind Barber.
Dinner & Drinks
There are numerous places to eat and drink (and dance the night away) in the East Village. A long-time favorite is Katz's Delicatessen. Established in 1888, the deli is famous for their Pastrami on Rye.
After dinner, stop by McSorley's Old Ale House where they have been pouring beers since 1854. The cozy tavern only has light or dark beer – and every beer is two-for-one.
Day 5 – Roosevelt Island, Upper East Side & Harlem
On Day 5 of your 7 Days in New York Itinerary, discover Manhattan's northern neighborhoods. Ride the tramway to Roosevelt Island, go shopping in the Upper East Side and discover Harlem in the evening.
Roosevelt Island
Start your day by taking the aerial tram across the East River to the long and skinny Roosevelt Island. On the southern tip of the island there is a memorial park dedicated to President Franklin D. Roosevelt – and, from the park, there are amazing views of the NYC skyline.
Pro Tip: The Roosevelt Tramway is part of the NYC transit system; tickets are just $2.75 and paid for via a MetroCard.
Upper East Side
Considered to be one of the upscale neighborhoods in NYC, the Upper East Side is characterized by world-class museums, elegant architecture, chic eateries and classy bars. The area is also a haven for fashionistas; shoppers will find boutique shops, luxury brand stores and iconic department stores (like Barneys, Saks and Bloomingdale's).
Pro Tip: The time-honored Bemelmans Bar in the Carlyle Hotel is a posh place for a cocktail.
East Harlem
Just north of the glamorous Upper East Side is colorful East Harlem. Also called "El Barrio" and "Spanish Harlem" due to the large population of Latin Americans that reside in the district, East Harlem is a unique enclave in the city. Filled with intriguing street art murals and incredible Latin American restaurants, the neighborhood has a distinctive and fun vibe.
Pro Tip: The neighborhood was once a popular place for Italians to live. Patsy's Pizzeria is an icon of the district; the restaurant served as inspiration for Francis Ford Coppola when creating The Godfather films (and they also make incredible pizzas!).
Harlem
Home to the Apollo Theater and the city's jazz scene, Harlem is a vibrant neighborhood full of character and culture. Visitors can explore on their own or let a guide lead the way on a tour.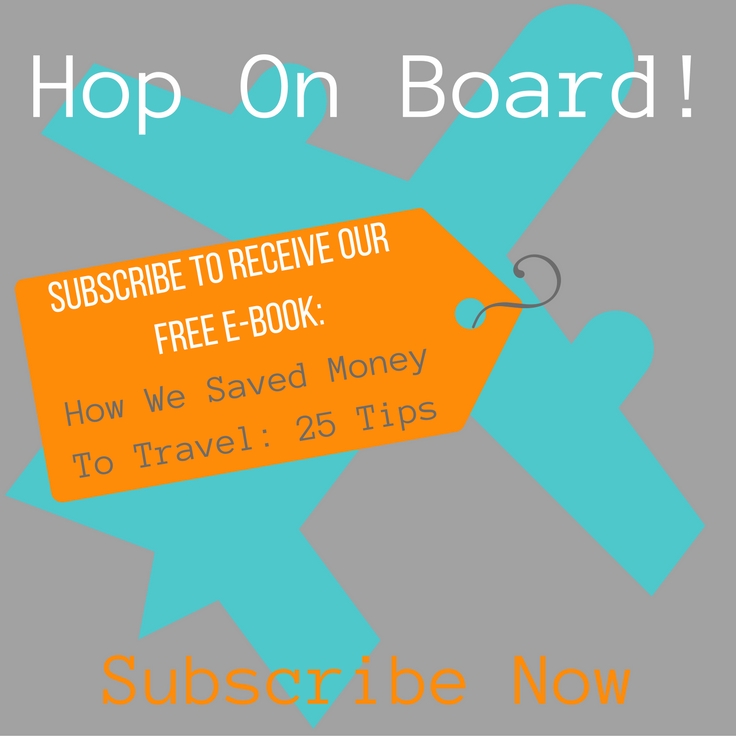 Day 6 – Brooklyn
On Day 6 of your 1 Week in New York Itinerary, walk from Manhattan to Brooklyn via the beautiful Brooklyn Bridge. Stroll the neighborhoods of Brooklyn, including DUMBO, Williamsburg and Carroll Gardens.
Brooklyn Bridge Walk
Start your day by walking across the iconic Brooklyn Bridge. Completed in 1883, the bridge is one of the most beautiful in the city. Along the walk, stop to take in the views back toward Manhattan.
Pro Tip: Once in Brooklyn, spend some time at the Brooklyn Bridge Park, which offers a sublime vantage point of the Manhattan skyline.
DUMBO
Stroll through DUMBO – which is an acronym for 'Down Under the Manhattan Bridge Overpass.' The district was once dominated by factories, but the warehouses have all been converted into hip establishments.
Pro Tip: The nearby Dekalb Market Hall is a good place for lunch. The marketplace has 40 vendors serving some of the best NYC eats.
Williamsburg
Brooklyn's trendiest neighborhood, Williamsburg is a hotbed of creativity and all things cool. Flea markets, vintage clothing, a factory-turned-park and a copious number of hip brunch spots, there are endless things to do in Williamsburg. Also home to the Brooklyn Brewery, fans of craft beer can visit for a brewery tour.
Pro Tip: To best experience Williamsburg, join a guide on a tour of the neighborhood (like this one!) or go on a fun Craft Beer Crawl.
Carrol Gardens
End your day on the brownstone lined streets of the Carrol Gardens district. The quintessential Brooklyn neighborhood has a long been a favorite of Italian-American families, which is evident in the numerous Italian eateries.
Dinner & Drinks
For a sense of nostalgia, head to Brooklyn Social for pre-dinner drinks. Feast on an Italian meal at Frankie's 457. After dinner, have a pint of locally crafted beer at the Other Half Brewing Company.
Day 7 – Day Trip from New York City or Local Event
Wrap up your 1 Week in NYC with a day trip outside of the city. Visitors who would rather experience more of New York City can attend a local event, like a sports game.
New York City Day Trips
From NYC, it is easy to get to nearby destinations and other major US cities. Here are a few top-rated New York City day tours.
Coney Island
In the summertime, Coney Island is a perfect city escape. The seaside city features a beach, boardwalk and amusement park. Plus, it is easy to get there using public transportation.
The Hamptons
Spend a full day on Long Island visiting the coastal villages. Highlights include Sag Harbor, wine tastings and outlet malls. Get the details of this tour!
Niagara Falls
Visit the spectacular Niagara Falls on a day trip from New York. The full-day tour includes a ride on the Maid of the Mist boat that gets visitors close to the falls. Find out more about the tour!
Pro Tip: For a truly unique experience, travel by plane from NYC to Niagara Falls! Read the rave reviews!
Washington DC
One of the most popular day trips from New York City, the Washington DC trip features the city's top sights in a single day! Book it now!
Pro Tip: Visitors can visit Philadelphia and Washington DC in one day! Get the details of the full day tour!
Boston
Take a trip to the historic city of Boston! Visit the Harvard campus and follow Boston's Freedom Trail. Learn more about this tour!
New York City Sporting Events
New Yorkers are passionate about their sports teams! Get a true New York experience by attending a game. New York City has several professional teams, so visitors can catch a game year-round! Check StubHub for tickets to NYC sporting events (as well as concerts and theater tickets!)
NYC Teams
---
New York City Itinerary Suggestions
Our New York 7 Day Itinerary can be used as a base for planning your trip to NYC, even if you are planning more (or less) time in the city. Simply adjust our New York suggested itinerary to create the best New York itinerary for you! Below we offer our best NYC sightseeing recommendations for shorter and longer stays.
New York One Day Itinerary
Planning a New York City One-Day Itinerary is tough; there is just so much to see and do! Our best advice is to choose a single day from our above outlined New York City 7-Day Itinerary based on your specific interests.
Alternatively, create a New York in One Day Itinerary by combining sights from Days 1 and 2 or Days 2 and 3. Or, let someone else do all the planning for you and join a guide for a comprehensive 6-hour New York tour. Find out more!
New York Itinerary 2 Days
With only 2 days in New York City, we recommend creating a New York trip itinerary that includes the iconic NYC sights. On the first day of your trip, follow our agenda for Day 1 of our above 7-Day NYC trip itinerary. Then, on Day 2, spend the morning in Central Park, the afternoon in Lower Manhattan and the evening in Mid-Town (combining Day 2 and 3 – and eliminating some neighborhood exploration).
New York Itinerary 3 Days
We think the best way to spend 3 days in New York City is to simply stick to the first three days in our New York City One-Week Itinerary.
New York Itinerary 4 Days
With 4 days in NYC, we would follow the first 3 days of our 7 day New York Itinerary. Then skip the days 4 and 5 of neighborhood exploration and instead head over to Brooklyn for the fourth day (Day 6 on the above New York travel itinerary).
New York Itinerary 5 Days
With 5 days in New York City, we would use the above New York trip itinerary for the first 4 days, skip Day 5, and spend the last day in Brooklyn (Day 6 on our itinerary).
New York Itinerary 10 Days
Creating a 10 days in New York Itinerary really opens the possibilities for deeper exploration and a more relaxed pace of sightseeing. Using our 7-Day New York Itinerary as a base, we would simply make a few tweaks.
For an ideal New York 10-Day Itinerary, we would break our above Day 2 into two days; spend one day in Central Park and the Upper West Side. The following day, visit New York museums for the entire day (this would be a great day to save for a rainy day!).
We would also break Day 3 into two days. Rather than rushing to see the sights in the Financial District, we would spend an entire day visiting the Statue of Liberty and Ellis Island. The following day, take in the sights of Financial District.
Visitors can also add a second day trip from New York City to their 10 day trip (for example, Coney Island and Washington DC).
---
Tips for our New York City One-Week Itinerary
Now that you know what to do in New York for a week, we have a few more tips for your trip!
Money-Saving City Cards for NYC
The cost of sightseeing in New York City can add up in a hurry! Entrance to attractions and museums is expensive. To save money, we recommend purchasing a city sightseeing card, which can provide substantial savings.
There are two main kinds of attractions cards – cards that are valid for unlimited sights within a certain number of days or cards that offer a specific number of attractions over a longer period of time. Visitors need to determine which card is the most economical based on their interests and planned sightseeing.
The New York Pass offers access to more than 100 attractions within a certain number of days. Sightseers who want to enter all of the top sights will likely benefit from The Pass.
The NYC Explorer Pass is valid for a selected number of attractions, which makes sense for travelers who only want to see one or two ticketed attractions per day.
Getting Around NYC
New York City taxi cabs are expensive! Using Uber instead of hopping into a cab is less expensive, but not cheap. The most economical way to get around the city (besides using your own two feet!) is via public transport. The subway is incredibly efficient – saving both time and money (and, besides, it is a true New York experience!).
An alternate way to get around is to buy a ticket for the Big Bus NYC. The tourist bus if perfect for travelers who are only looking for transportation to the top New York City tourist sights.
Where to Eat in New York City
With the incredible number of restaurants in New York City, it can be difficult to choose where to eat in the city! Throughout our suggested New York Itinerary, we have included some of our best recommendations for places to eat in NYC.
Where To Stay in New York City
We have stayed in multiple places in NYC. During our visit to New York City in the summertime, we stayed at the hip Hudson New York Central Park hotel. While the rooms are small (as in tiny), the hotel is well-designed and close to Central Park.
On other trips to the city, we have stayed in Airbnb apartments. (Not already a member of Airbnb? Use this link to create an account and save money on your first stay!)
However, there are many accommodations to choose from in New York City that range from luxury, iconic hotels to budget hostels. Don't worry if top hotels, like the Four Seasons and St. Regis, don't fit your budget; there are many NYC hotels priced at $100-$250/night. For those on a smaller budget, there are several hostels in New York City, like Broadway Hotel and Hostel.
Start your search for the best priced hotels on Booking.com – like we do!
Getting to New York City
Our preferred method of getting anywhere is by flying (we are JetSetting Fools, after all!) and when we need to purchase plane tickets, we start our search for the best deals on airline tickets on Skyscanner.
What To Pack for Your New York City Trip
We have just a few final tips for your trip! For more specific packing info, check out my Packing List.
Walking Shoes
Our New York Itinerary Planner includes long days of city discovery – so make sure you pack a pair of comfortable walking shoes! I like to wear city walking shoes by Columbia – and Kris likes his Merrell shoes. And, because you will be walking so much, don't forget to bring a refillable water bottle (this collapsible water bottle is great for travelers!)
Weather Gear
New York has four seasons; hot summers, cold winters…and the possibility of rain year-round. It is wise to pack a travel umbrella or packable raincoat for your trip. In the summer, sunscreen and hat are advised.
Camera
New York is a stunning city…but it can be difficult to photograph (especially with a phone camera!). We recommend using a camera with a zoom lens for your trip to NYC. We travel with a Canon Rebel and use an everyday 18-135mm lens, which takes amazing photos. We also carry a Canon PowerShot ELPH, which is small enough to fit into a zippered pocket and ideal for city sightseeing.
Anti-Theft Bag
While we think New York is a safe city, it's always a good idea to keep valuables – like money, ID and phone – tucked away out of the reach of sticky-fingered thieves. I use a cross-body Timbuk2 Messenger Bag, which isn't designed for travel, but works phenomenally well as a day bag. When traveling in big cities, we also use a money belt, which is concealed beneath our clothes. Travelon also makes a line of specific Anti-Theft bags for travelers.
Map and Guidebook
It's easy to get turned around or lost in any new city! We highly recommend purchasing a city map prior to your trip; sightseeing is always more enjoyable when you have a basic understanding of the city layout.
WiFi and Charger
Map or not, we would be lost in NYC without WiFi! Foreign visitors can purchase a SIM card, but frequent travelers and groups traveling together may want to consider a GlocalMe Mobile WiFi device. Users can connect 5 devices at a time – but the best part is that data packages can be purchased online. As a bonus, the devise doubles as a portable charger.
Visitors utilizing hand held devices for city sightseeing will want to make sure to have a portable charger. Between using online directions and sharing photos on social media, batteries quickly run out of juice.
Travel Insurance
We think travel insurance is essential! Not only does it come in handy with cancelled flights or lost luggage, but it can also be vital if you get injured or ill while traveling. If you haven't already obtained travel insurance for your trip, travel protected with World Nomads.
Start planning your trip to New York! Search for the lowest airfares, the best accommodations and fun things to do…then start packing! Want more travel planning tips? Head over to our Travel Planning page for more information and tips on traveling – and for country-specific information, take a look at our Travel Guides page!
Visiting More Of The United States? We have detailed articles for your trip to Austin, TX, Weekend in Denver, visit to San Francisco, the mountains of Arizona, a San Diego Weekend Trip and a perfect Chicago trip! Itching for a roadtrip? We've got you covered on the Oregon Coast and California Highway 1!
Like what you're reading? Join the journey!
Subscribe to JetSetting Fools and get new blog posts and our quarterly newsletter direct to your inbox:

We want to know: What would you add to our New York City One-Week Itinerary? Give us your best tips and advice in the comments!
Pin it! See all of our travel pins on our JetSetting Fools Pinterest Board.