Hey there! Welcome to JetSetting Fools! You will find our best travel tips for destinations worldwide. Some of the links on this site are Affiliate Links and if you use them to make a purchase, we may earn a small commission. For more information, read our Disclosure Policy.
---
If you only have one day in Kuala Lumpur, Malaysia, it's most likely because you are transiting internationally through the city on a trip to – or from – Asia. That's exactly what spurred our KL one-day trip on our first visit to the city when we traveled from Thailand to Australia. As much as I would have loved to create an ambitious Kuala Lumpur itinerary for 1 day, we were feeling fatigued from a long travel day…and were preparing for a longer journey the following day. Instead of trying to see everything, we focused solely on the top attractions in Kuala Lumpur. We devised a KL tour the featured only the essential places to visit in Kuala Lumpur in one day: a temple in a cave, a fascinating mall and one of the world's tallest buildings.
How To Spend One Day in Kuala Lumpur
There are so many places to visit in Kuala Lumpur – from intriguing temples to viewing platforms to markets and malls, but we didn't want to feel rushed while sightseeing Kuala Lumpur in a day. With our short time in the city, we chose only the three best things to do in Kuala Lumpur and had to leave further city exploration for a future trip (our 3-Day Kuala Lumpur Itinerary is coming soon!).
Before you set out on your one-day trip in KL, be sure to get a Kuala Lumpur tourist map, which is available in the airport (or buy one before your trip!). Also, make sure to wear good city walking shoes, a travel hat (and sunscreen) and bring a water bottle.
Batu Caves
There are plenty of temples, museums, historic buildings and places of interest in Kuala Lumpur city center, but we skipped them for a short half day trip from KL to Batu Caves – even with only 1 day in Kuala Lumpur visiting Batu Caves is essential! Comprised of a series of caves, the largest cave – called Temple Cave – features multiple Hindu shrines. The Hindu temple inside the cave, which is dedicated to Lord Murugan, is one of the most visited Hindu shrines in Malaysia. A sacred statue has stood inside Batu Caves since the year 1890.
The area at the base of Batu Caves is rife with market stalls – some selling offerings for devotees, while others sell tourist trinkets. In front of the cave is an astounding 140-foot-tall glimmering gold statue of Lord Murugan, which is the tallest statue of Murugan in the world. To reach the temple and shrines inside the cave, visitors have to climb up the steep stairs – all 272 of them. The staircase has become a popular playground for the local long-tailed macaque monkeys. (The cheeky monkeys are fun to watch, but feeding them encourages aggressiveness to humans; look, take photos, but don't pet or feed them!)
Inside, the expansive cave itself is quite impressive. Several shrines line the walls, but the main temple wasn't as notable as we expected. However, we were lucky to witness a special service and blessings at the temple at Batu Caves, which was incredible. As a religious site, various events take place throughout the year – and the Thaipusam Festival, an 8-hour pilgrimage from Sri Mahamariamman Temple Kuala Lumpur to Batu Caves, is the largest event.
Getting to Batu Caves from Kuala Lumpur
Batu Caves can be reached by train, taxi or tour. The train ride from KL Sentral only takes 30 minutes and costs about $1.00 USD roundtrip. The train station is near the entrance. Taxis will cost quite a bit more; rather than taking a taxi, we recommend using the Grab App (similar to Uber). There are several tours from KL to Batu Caves – choose a highly-rated tour that fits your schedule and interests and book it in advance on Viator!
Malls and Markets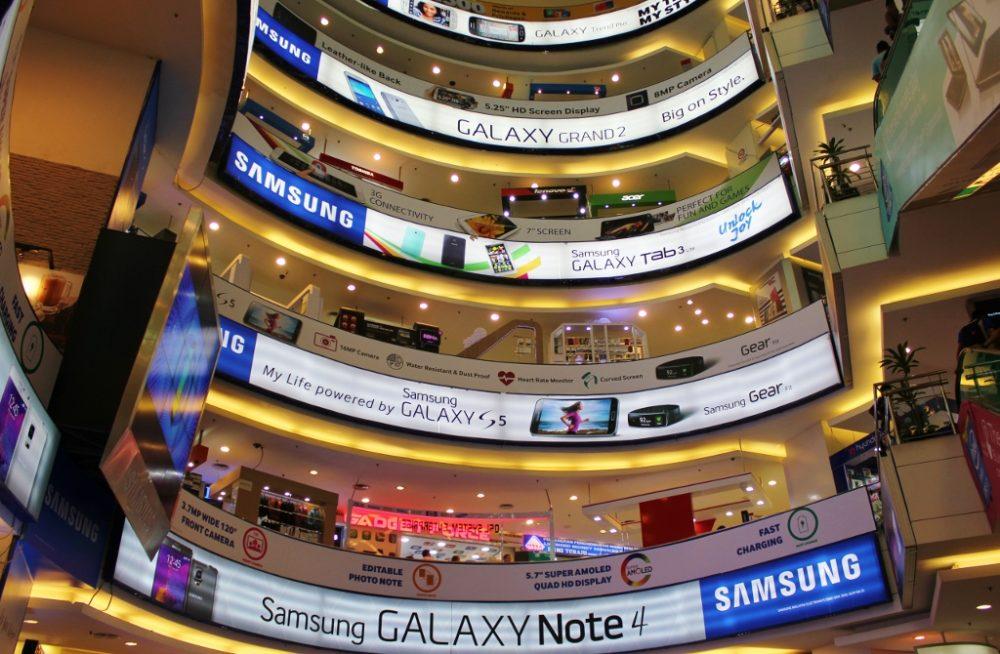 Any visitor to Kuala Lumpur will quickly realize that the city is a shopping mecca. The airport and several train stations are connected to malls, making it nearly impossible to avoid them. Even travelers who aren't into shopping should make time in their Kuala Lumpur one-day trip to visit a mall (even if only for the chance to cool off in the cold air conditioning!). Serious shoppers looking for bargains, however, should head to the Golden Triangle in Bukit Bingtang to one of the many multi-storied complexes that are packed to the gills with shops, deals and – often times – not so authentic merchandise.
The top shopping malls in Kuala Lumpur for shopaholics are Pavilion, Berjaya Times Square (both in Bukit Bintang) and Suria KLCC (at the base of Petronas Towers). Techies and gadget geeks should go straight to Low Yat Plaza, which is a mall completely dedicated to technical products.
We prefer local markets to crazed shopping extravaganzas. The best-known market in Kuala Lumpur is Central Market, which stands on the site of the former city wet market, but today features stalls selling handmade crafts and tourist souvenirs. Although it lacks the gritty ambiance of a typical Asian market, the historic building and traditional crafts are of interest. Travelers who want to see a real market should go to Chow Kit Market (Bazaar Baru Chow Kit), which is located north of the city adjacent to the bawdy Red Light District. The Chow Kit Market is both a wet and dry market and within the maze of stalls, visitors will find cheap merchandise, haggling vendors and offensive scents.
Top Tip: If you are looking for a more local shopping experience with a little guidance, book a Half-Day Shopping and Market Tour. If you are really not into shopping at all, skip the malls and the market and go straight from Batu Caves to Petronas Tower.
Petronas Twin Towers
The Petronas Twin Towers are a must-see in KL and should be on every Kuala Lumpur one-day itinerary. As one of the best attractions in Kuala Lumpur, the iconic Petronas Twin Towers were the tallest buildings in the world, but since the completion of Taipei 101 (which has, too, been surpassed), they now only hold the "Tallest Twin Towers" award. The two 88-story towers are adjoined with a bridge (at levels 41 and 42) and seem to soar endlessly into the sky when standing below them. Visitors can tour the towers' Concourse Level, but only a limited number of tickets are sold each day and need to be purchased early in the morning or online. Top Tip: Since you are short on time, consider the Skip-The-Line Tickets for the Petronas Towers experience.
Rather than going inside, we took in the view (and too many pictures!) of the towers from the base – both from the fountains on the northwest side of the towers and the KLCC Park on the southeast side of the towers. The KLCC Park, a lush green retreat in the center of the city, features walking paths, a playground, picnicking areas and a lake. There are multiple water ornaments in the park, and the fountains at Lake Symphony that move with music and lights after dark are the most popular.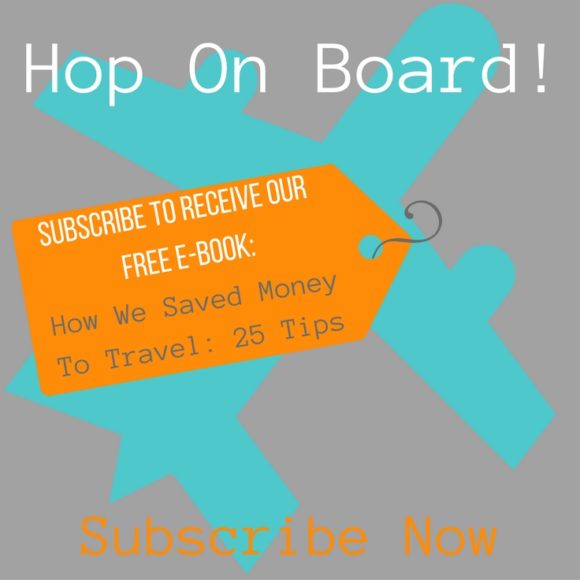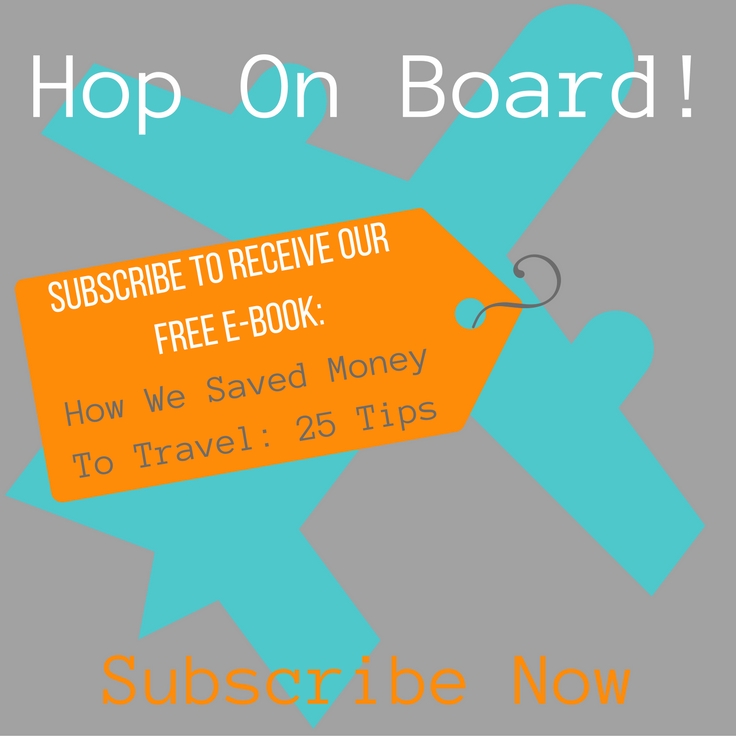 One Day Tour Kuala Lumpur
There are many fun things to do in KL that you can squeeze into a Kuala Lumpur 1-day tour, but with limited time and low energy, we still got a taste of the city on our one-day trip in Kuala Lumpur. For travelers who want more things to see in Kuala Lumpur in one day – and don't want the hassle of learning a new city – we recommend joining a KL sightseeing tour. Let a guide lead you to the top places to visit in Kuala Lumpur in 1 day.
KL Walking Tour
Joining a Kuala Lumpur Walking Tour is a great way to get to know the city on a Kuala Lumpur 1-day trip. In addition to walking tours in KL, visitors can join city bike tours and food tours.
Kuala Lumpur Bus Tour
For a relaxing one-day tour Kuala Lumpur, hop in an air-conditioned coach for a tour of the city! A bus tour is a great way to check off your list of top things to do in Kuala Lumpur in one day…all with minimal effort! Book it now!
Kuala Lumpur Airport Tour
If you only have a long layover, don't waste your time trying to find things to do in Kuala Lumpur airport – get out of the airport for a KL 1-day trip! A Kuala Lumpur day tour from the airport is a fabulous way to see KL in a day. Hire a private guide, who will have insider tips of what to see in Kuala Lumpur in one day. Your professional guide will be able to take you directly from the Kuala Lumpur Airport to Batu Caves (or from the Kuala Lumpur Airport to Petronas Towers, if that is how you want to start your day) and other top places to visit in Kuala Lumpur in one day. Top Tip: If your layover isn't long enough for city exploration, indulge a little and tuck into a premium lounge at the airport.
Where to Stay for One Night in Kuala Lumpur
The best place to stay in Kuala Lumpur for one night depends on your flight arrival and departure times. On our first visit to KL, we had a late arrival and early departing flight two days later, giving us two nights in the city, but only one day in KL to explore. Because of our flight times, we opted to stay at an airport hotel and chose Tune Hotel KLIA2 for the convenience and affordability. Our choice of where to stay didn't impact our one-day tour in Kuala Lumpur, but if our flights would have arrived or departed mid-day, we would have preferred staying in the city center. Top-rated hotels in Kuala Lumpur are the often-raved-about Traders Hotel, Grand Hyatt, Holiday Inn Express and 1000 Miles.
Start your search for Kuala Lumpur hotels on Booking.com – like we do!
Spending More Than One Day In KL?
Our top tips for your trip
We're certain you'll be snapping tons of photos during your trip. Rather than relying on your mobile phone to capture the sights, upgrade to an actual camera for higher quality photos (that can later be beautifully compiled into a travel photo book). We travel with a Canon Rebel (which takes amazing photos, but can be a bit clunky) and a Canon PowerShot ELPH (which takes beautiful pictures, is slim and lightweight – and the new models are wifi enabled so you can share your trip pics to social media in real time!).
It's easy to get turned around in any foreign city…and especially Kuala Lumpur! Make sure to have a good city map and/or guidebook before arriving.
We think travel insurance is essential! If you haven't already obtained travel insurance for your trip, travel protected with World Nomads.
Start planning your trip to Kuala Lumpur! Search for the lowest airfares, the best accommodations and fun things to do…then start packing! Want more travel planning tips? Head over to our Travel Planning page for more information and tips on traveling – and for country-specific information, take a look at our Travel Guides page!
Like what you're reading? Join the journey!
Subscribe to JetSetting Fools and get new blog posts and our quarterly newsletter direct to your inbox:

We want to know: Have you visited Kuala Lumpur? What would you do with one day in Kuala Lumpur? Tell us in the comments!
Pin it! See all of our travel pins on our JetSetting Fools Pinterest Board.