Hey there! Welcome to JetSetting Fools! You will find our best travel tips for destinations worldwide. Some of the links on this site are Affiliate Links and if you use them to make a purchase, we may earn a small commission. For more information, read our Disclosure Policy.
---
Vietnam ranks as one of the most fascinating countries we have ever visited. For a country half the size of Texas, it packs a punch with buzzing cities, natural wonders, historic temples, mountain retreats and beach island getaways. If you are limited on time, but intent on getting a sweeping view of Vietnam, our 2-week Vietnam Itinerary is for you.
Our 2-week Vietnam Itinerary swiftly moves through the country from north to south. It starts in the lively city of Hanoi, then sets sail on Halong Bay before heading south to the historic city of Hoi An. Next, escape to the mountains with a stop in Dalat and end your time in Vietnam relaxing seaside on Phu Quoc Island.
Day-by-Day 2-week Vietnam Itinerary
Day 1
Arrive in Hanoi and allow yourself to adjust to the chaotic traffic and constantly honking horns. The initial experience can be a bit of sensory overload, so find a café or corner restaurant to soak it all in. If you're not too jet lagged, wander the Old Quarter, but be sure to pay attention when crossing the street!
Read about our First Impressions of Vietnam.
Click here for a self-guided walking tour of Hanoi's Old Quarter.
Day 2
Watch the city wake up in the lanes of Hanoi's Old Quarter. Take time to walk the streets and marvel at the array of items for sale. Head to Hoan Kiem Lake and visit the Ngoc Son Temple that occupies the small island in the middle of the lake. Walk the length of the east side of the lake into the upscale French Quarter. See the Opera House and National History Museum and admire the architecture. Find a spot to eat, either a restaurant or – for a more local experience – from a street vendor, where you'll dine sitting on a low, plastic stool.
Make your way back north through the park on the west side of the lake, taking a detour to see St. Joseph's Cathedral. Once back on the north end of the lake, stop by City View Cafe for a refreshing drink on the rooftop terrace. Weave your way back into the Old Quarter, steering toward the corner of Bat Dan and Phung Hung for a local beer, Bia Hoi, and excellent people watching at one of the corner bars. End the day with a bowl of steaming pho from Pho Bat Dan, just down the street at #49.
Read about Wandering the Streets in Hanoi.
Click here for a self-guided walking tour of Hanoi's French Quarter.
Day 3
Transfer to Halong Bay for a two-night cruise. The four-hour ride is most likely wrapped into the cost of the cruise and will include one stop on the way. Once aboard the junk boat, partake in the activities. Each cruise itinerary will differ, but in general expect the first day of activities to include kayaking, hiking, swimming, fishing and karaoke. During free-time, enjoy the stunning scenery from the deck.
Click here for full details of our 3 Day Halong Bay Cruise.
Day 4
On the second day of your cruise, expect to travel deeper into the bay on a smaller boat with fewer people. Again, the exact itinerary will depend on your cruise, but kayaking through caves, hiking the karsts and, if you're lucky, diving off the deck of the boat into the water will be among them.
Click here to read about Halong Bay as an UNESCO World Heritage Site.
Day 5
Enjoy your second morning waking up on Halong Bay. If a Tai Chi sunrise class is offered on the boat, take part before setting off to explore a karst cave. As the boat motors back to shore, take in the views of the idyllic scenery. Transfer back to Hanoi. With only a bit of day left, venture out to well-known Bia Hoi Corner at the intersection of Luong Ngoc Quyen, Ta Hien and Dinh Liet. For dinner, join both locals and tourists for a bowl of beefy goodness at Bun Bo Nam Bo.
Click here to read more about Bia Hoi in Hanoi.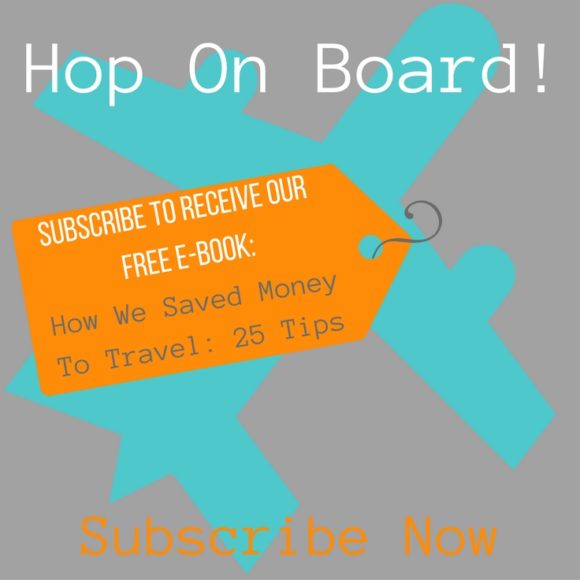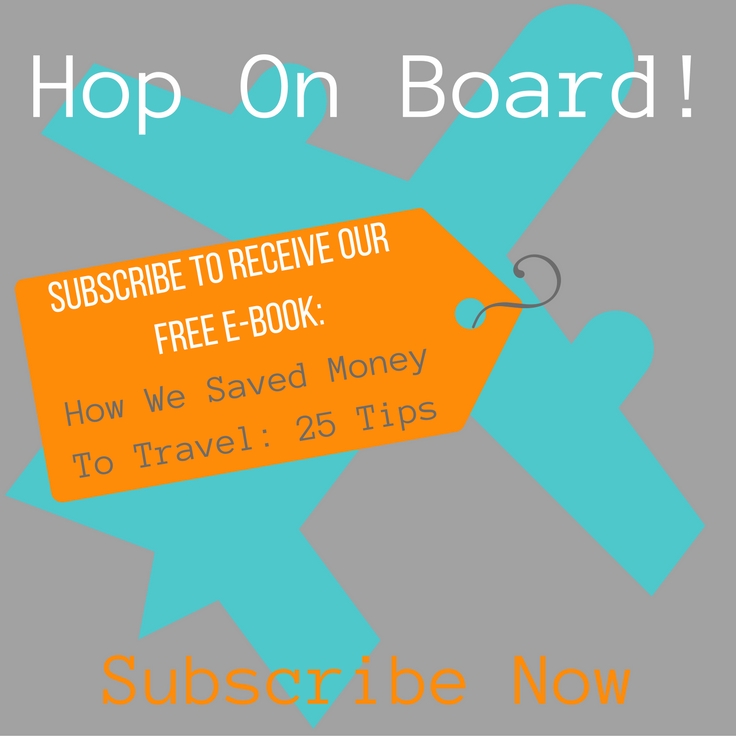 Day 6
Transfer to Hoi An. Get a feel for the historic, UNESCO Heritage city by walking the lantern-strung streets and browsing the shops. Have dinner at Mermaid Restaurant, where an order of White Rose is a must.
Read about our First Impressions of Hoi An.
Click here to read about Hoi An Ancient Town as a UNESCO World Heritage Site.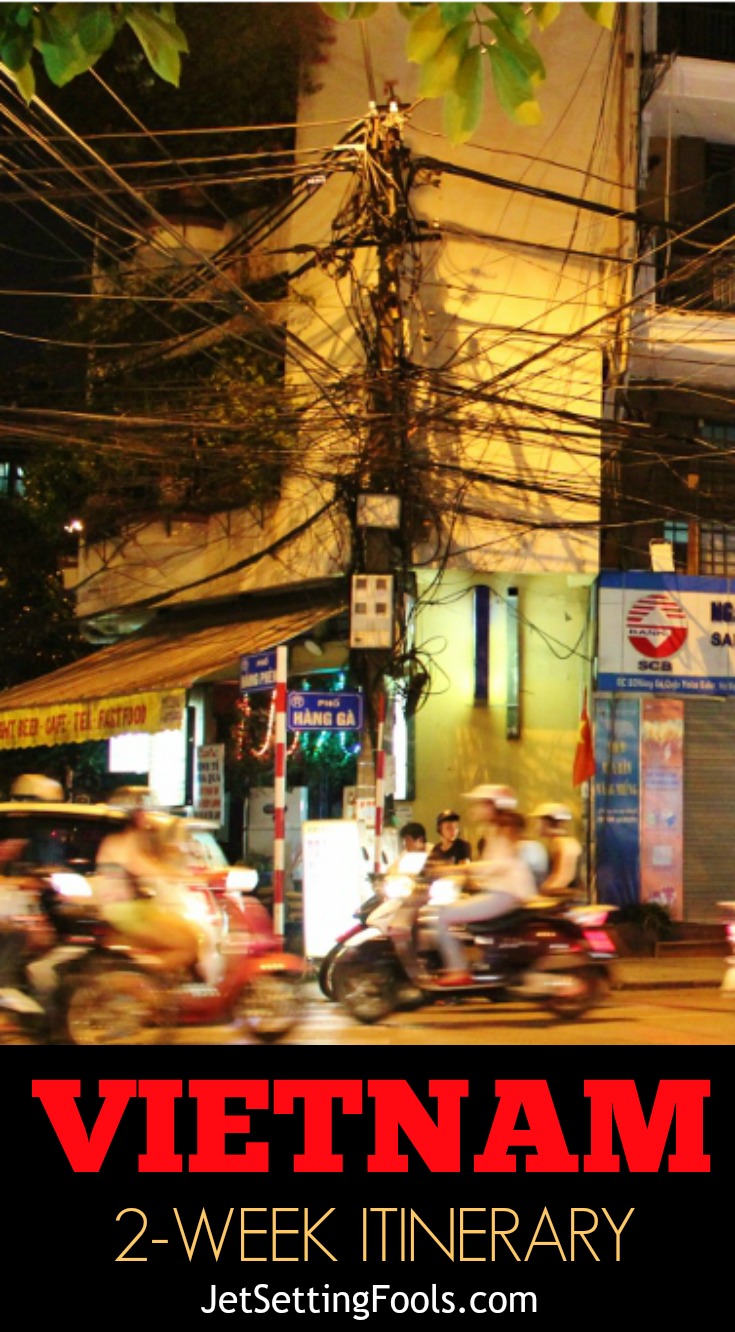 Day 7
Purchase a Hoi An City Pass that allows entry into six of 21 sights, which include temples, assembly halls, communal houses, museums and living houses. Spend the morning seeing the sights. At lunchtime, visit the markets – both indoor and outdoor – to graze, gather items for a picnic lunch or sit on one of the stools inside the market for a hot meal. In the afternoon, finish seeing the sights or shop for a tailored suit. At dusk, walk east along the north bank of the river and find a local, family-run place for dinner. End the day with Hoi An's version of Bia Hoi, Fresh Beer. (Same concept, no plastic stools, even cheaper; just look for the Fresh Beer signs.)
Read our tips for Finding Local Hoi An.
Click here for a self-guided walking (and biking) tour of Hoi An.
Day 8
Take a day trip to Cham Islands. Just off the coast of Hoi An, the Cham Islands are made up of eight islands, only one of which is inhabited by people. Motorboats race tourists across the nine miles of water for day trips. Itineraries will vary, but should include a quick tour of the town and temples, snorkeling, a grilled lunch on the beach and swimming.
Click here for details of our Day Trip to Cham Islands.
Click here for an introduction to Cham Islands.
Day 9
Transfer to Dalat. Savor the cooler mountain temperatures and spend some leisurely time outdoors. Head to Xuan Huong Lake. If time permits, walk along the north side to the Dalat Flower Gardens at the opposite end of the lake. For dinner, wander the Dalat Night Market and try whatever tempts you.
Click here to read about Xuan Huong Lake.
Day 10
Join Mr. Rot's Secret Tour of the Central Highlands. Not a usual tour, the day includes a stop at a cricket farm to test-taste the critters, a guided walk through a small-town market, a peek inside a working silk factory, a hike to the base of a thundering waterfall, an exploration of Vietnam's countryside, lunch at Mr. Rot's childhood house and an introduction to lifelong residents of his village. If Mr. Rot offers, accept his invitation to join him for dinner and karaoke.
Click here for details of Mr. Rot's Tour of the Central Highlands.
Day 11
Fill the day with sightseeing. Go to the Truc Lam Pagoda by cable car. Visit the many temples on the expansive grounds and enjoy the serenity of the quiet mountain retreat. Leave the peacefulness and enter a bizarre world at the Hang Nga Crazy House. Half-house/half-hotel, the grounds are like Alice in Wonderland meets Salvador Dali in Candy Land. For a look at a historic landmark, head to the Cremaillere Train Station. Although not particularly exciting (except to art deco fans and train fanatics), a short train ride in an old carriage might be worth the stop.
Read about Sightseeing in Dalat.
Click here to read about visiting Truc Lam Pagoda.
Day 12
Transfer to Phu Quoc. Escape Vietnam's chaotic cities and sink your feet into the sand. Relax. Watch the sunset. Listen to the waves. For dinner, head to the popular night market in Duong Dong and feast on fresh seafood.
Read about how we Zoned Out on Phu Quoc.
Click here to read about the night market.
Day 13
Enjoy the small luxuries (at small prices!) on Phu Quoc. Spend the day on the beach. Get a seaside massage. Take a swim at sunset. Dine with your toes in the sand at one of the oceanfront, family-run restaurants.
Read about the affordable luxuries on Phu Quoc.
Day 14
In the morning, watch the fishermen come ashore in round boats to sell their catch. Take a long walk along the stretch of uninterrupted beach. Marinade in the ocean and reflect on your time in Vietnam.
Tips and Notes for our 2-week Vietnam Itinerary:
Where we Stayed:
Accommodations in Vietnam range from dirt cheap to pricy…and, in most cases, you get what you pay for. We opted for budget hotels priced around $25-$40 a night. Air conditioning, wifi and breakfast were usually included – and some hotels offered free transportation from the airport, as well. It should also be noted that two (or more!) different hotels may have nearly identical names and that one hotel is often referred to by two or more names. It can be confusing. Be sure to have the specific address of the accommodations if transportation is not provided.
We waited to book our Halong Bay cruise until we were in Hanoi. We allowed the staff of our hotel to direct us to their preferred company, which we booked at a lower price than indicated on their website. For ease, we arranged to stay at the same Hanoi hotel following our return from Halong Bay.
Tips for a 2-Week Vietnam Itinerary:
Buy bottled water, enjoy the food and pack the Pepto. (Just in case!)
Prepare to be hot. Wear loose clothing, sunscreen, a wide-brimmed hat or carry an umbrella for shade. And, don't forget deodorant.
With more time, consider a trip to Sapa or a stay in Ho Chi Minh City.

Before You Go:
Want more travel planning tips? Head over to our Travel Planning page for our complete packing list and other travel resources!
What we left out of our 2-Week Vietnam Itinerary:
We didn't visit war museums or sights. The youth of Vietnam are looking forward and we joined them in that vision.
We didn't ride a scooter. Every day we watched the walking wounded hobble down the streets; knees, elbows, shoulders and faces covered in bandages from scooter accidents. We decided to pass on the experience.
We didn't take transport by bus. The cities of Vietnam are well-connect by extremely affordable buses, but since we favor flying, we moved from city to city by plane. Caution: It wasn't cheap.
We want to know: What would you add to our 2-week Vietnam itinerary? What tips do you have for visiting Vietnam? Tell us in the comments!
Pin it! See all of our travel pins on our JetSetting Fools Pinterest Board.