Hey there! Welcome to JetSetting Fools! You will find our best travel tips for destinations worldwide. Some of the links on this site are Affiliate Links and if you use them to make a purchase, we may earn a small commission. For more information, read our Disclosure Policy.
---
The city of George Town in Penang, Malaysia is the country's second-largest city (after Kuala Lumpur) – and the Penang tourist spot. The city boasts incredible street art, delectable local cuisine and a well-preserved history. Many of the top things to do in Penang are in the historical core of George Town, which is a UNESCO World Heritage Site, but there are sights just outside the city center, too. For visitors limited to one day of Penang sightseeing, we created an ambitious Penang itinerary that focuses on the absolute best things to do in George Town, Penang.
George Town, Penang History
Understanding the history of George Town in Penang, Malaysia is essential in making sense of the differing architectural styles and sights in the city. Established as a port by the British East India Company in 1786, George Town officially became a British Colony in 1867. It wasn't until 1957, when George Town became independent, that it also became a city.
Because of the many different cultures that settled in George Town, the architecture is incredibly varied. Temples are found just steps from mosques and traditional Peranakan row houses are found just around the corner from grand colonial structures. The differing styles are what makes the George Town historical core the most interesting place in Penang. Read more about the history of Penang on wiki.
Penang Street Art
After earning the UNESCO World Heritage Site title in 2008, the city sought ways to present its history – and "Marking George Town" was the winning idea in 2010. Using steel rods, a team of artists created 52 sculptures that humorously tell the story of the town. The popular project, which integrated art into existing features on buildings, paved the way for other street artists. In 2012, Lithuanian artist, Ernest Zacharevic, painted a series of murals called "Mirrors George Town" that depict scenes of everyday life. His street art often incorporates tangible items into the murals and invites viewers to be interactive with the art. Since 2012, the city has been flooded with artists leaving their mark on buildings all over town.
Top Tip: We have included the most popular Penang wall art murals in our Penang trip plan, but there are numerous works of art throughout the town that are lesser known, but still interesting. Keep your eyes open for art throughout the city! Also, you can pick up a Penang Street Art map from the airport or tourist information center.
One Day Penang Itinerary
Our Penang trip itinerary begins near the Penang port, Swetternham Pier, and includes the top places to visit in Penang. Start the day with a self-guided walking Penang city tour that features the best George Town, Penang attractions – including historical buildings and Penang street art. Then, spend the afternoon at one (or more!) of the must-visit places in Penang beyond the George Town city center. End your Penang one-day trip by feasting on local Penang food specialties from street vendors or top-rated restaurants.
Top Tip: We've included a Penang attractions map of sights at the end of the post. You can pick up a Penang tourist map at the airport or tourist information center.
Morning: Self-Guided George Town, Penang Sightseeing Tour
Seeing George Town sights is a must-do in Penang! No need to worry about where to go in George Town, Penang – our Penang city tour itinerary includes the best places to visit in George Town, Penang – both street art and historical architecture. The walk should take about 3-5 hours depending on your pace and how long you spend at each spot. Start your Penang day tour at…
#1 Queen Victoria Memorial Clock (Jubilee Clock Tower) – Standing at Light Street and Beach Street is the Queen Victoria Memorial Clock, dedicated to the queen in 1897 to celebrate her Diamond Jubilee.
#2 Fort Cornwallis – Canons can be seen on the walls of Fort Cornwallis, a fort built in the 18th century by the British East India Company. Note: During our visit, the fort was undergoing reconstruction.
#3 Penang Town Hall and City Hall – Built in the 1880s by the British, the Town Hall was used for social functions and administration offices. The City Hall building was completed in 1903. Both buildings are still used as they were originally intended.
#4 St. George's Anglican Church – Designated a National Treasure of Malaysia in 2007, St. George's Anglican Church, which was consecrated in 1819, is one of the top Colonial tourist attractions in Penang George Town. The Neo-Classical structure features Doric columns, a gable roof and an octagonal steeple.
#5 Church of the Assumption – Designated a World Heritage Church, the Church of the Assumption dates to 1860 and is one of the oldest Catholic churches in Malaysia.
#6 Cheong Fatt Tze Blue Mansion – Designed as a traditional Chinese house, the Blue Mansion was built in the 19th century by Cheong Fatt Tze, a successful business man, for his family. Today, the landmark building is both a museum and a boutique hotel. Note: Entry is only possible during tours; at the time of our visit, tours were offered (for a small fee) at 11:00am, 2:00pm and 5:00pm. Although this is one of the top Penang, Malaysia tourist spots, you may not have enough time to tour the mansion with only one day in Penang.
#7 Trishaw Man Mural – The 50-foot wall mural of a trishaw pedaler was painted by Ernest Zacharevic in 2012 and is one of his largest murals in the city.
#8 Thean Hou Temple – Renovated in 1995, the Thean Hou Temple features intricate stone carvings that depict Chinese stories and Hainanese culture.
#9 Kung Fu Girl Mural – Also known as the Little Girl in Blue, the Kung Fu Girl mural was painted by Ernest Zacharevic and incorporates the building's windows into the work of art.
#10 The Indian Boatman Mural – Painted by Russian artist Julia Volchkova, the Indian Boatman mural is located on Stewart Lane, which is also called Boat Alley – a lane that once housed the Hainanese Mariners building.
#11 Goddess of Mercy Temple – Built in 1728, the Goddess of Mercy Temple is the oldest Taoist temple in the city. The temple is a Penang must-visit; both tourists and devotees visit with offerings and to light joss sticks.
#12 Peranakan Mansion – The opulent Peranakan Mansion museum is one of the historical places in Penang where visitors can learn about the lifestyle of wealthy Peranakans (who are locally-born Chinese people, also called Babas and Nyonyas).
#13 Little India – Located in the heart of the city, the colorful Little India district is one of the top places to visit in Penang. Covering three streets, Little India is known for textile shops, Bollywood music and Indian cuisine. Visiting the Little India district is one of the top things to do in George Town, Penang.
#14 Sri Mahamariamman Temple – Built in 1833, the Sri Mahamariamman Temple is the oldest Hindu temple in Penang. The entrance tower (gopuram) is 23-feet-tall and features incredibly detailed statues of gods and goddesses. Note: Visitors can visit the temple from 6:30am to 12noon and from 4:30pm to 9:00pm.
#15 Kapitan Keling Mosque – Built in 1801 and renovated in 1930, the Kapitan Keling Mosque sits in the center of the city in the Tamil Muslim neighborhood (and just steps from the Sri Mahamariamman Temple). The mosque was the first Muslim structure built in Penang.
#16 Yap Temple – The small, but classic, Yap Temple is a clan temple of Lum Yeong Tong Yap Kongsi House. Inside the temple, the Yap family ancestral tablets are on display.
#17 Sun Yat Sen Museum (formerly Sun Yat-sen Penang Base) – Built in 1880, the residential dwelling was used by Sun Yat-sen (known as the founding father of the Republic of China) as the headquarters of his political party in the early 1900s. It was from this site that Sun Yat-sen gave a rousing speech, which led to the China Revolution of 1911 and the overthrow of the Qing dynasty.
#18 Penang Islamic Museum – Dedicated to the role of Islam in Malaysia, the Islamic Museum is housed in 1860 villa. Note: The building was under renovation during our visit and the museum was closed at that time.
#19 Lebuh Aceh Mosque– Built in 1808 in the heart of the Muslim settlement, the Lebuh Aceh Mosque is most-known for its unusual Egyptian-style minaret.
#20 Reaching Up Mural – A painting by Ernest Zacharevic, the painting is of a little boy standing on a chair and reaching up toward a small, square window.
#21 Leong San Tong Khoo Kongsi – The Chinese clan, Khoo Kongsi, can trace its lineage back 650 years and features an impressive clan house that is hidden among shophouses and dwellings.
#22 Armenian Street Penang – Once called Malay Lane for the Malays that settled on the street, in the early 1800s, the name was changed to Armenian Street for the Armenian traders that took up residence there. Today, the street is multicultural and is popular with tourists, who come in search of street art and strolling the length of the lane is one of the best things to do in George Town, Penang.
#23 Hock Teik Cheng Sin Temple – The pretty Taoist Hock Teik Cheng Sin Temple was built in 1845 – and was once the meeting place for a secret Chinese society (which is why a Kuan Kong statue is placed on the roof).
#24 Children on Bicycle Mural – One of Ernest Zacharevic's most loved pieces of artwork in Penang, Children on Bicycle is a small painting of two kids enjoying a bike ride…on an actual bike.
#25 Seh Tek Tong Cheah Kongsi Clan House – The ornate Cheah Kongsi dates to the year 1873 and incorporates multiple architectural styles, including Malay, Straits Chinese and European influences.
#26 China House – The China House is a conglomeration of shops, cafes and galleries, which are housed in three historical buildings. The popular bakery is one of the best places in George Town, Penang for dessert – as the China House offers 30 different cakes. Top Tip: Keep an eye out for the many opportunities to take fun Penang photos throughout the China House.
#27 Boy on Motorbike Mural – The Boy on Motorbike Mural, created by Ernest Zacharevic, depicts a familiar scene in the city: a motorbike driver looking over his shoulder for oncoming traffic. The mural incorporates the building doors and an actual motorbike in the painting. To the left of Boy on Motorbike is Boy with Pet Monster Mural. Also, painted by Ernest Zacharevic, Boy with Pet Monster Mural captures the imagination of a child.
#28 Children Playing Basketball Mural – Artist Louis Gan (who is both deaf and mute) created Children Playing Basketball, utilizing a real basketball hoop.
#29 Brother and Sister on Swings Mural – The most popular painting in Penang by Louis Gan is Brother and Sister on Swings, which is on (now named) Step By Step Lane. The artwork uses a swing set and features the painting of two young kids standing on one swing, while the other swing is open for people to become part of the artwork. Top Tip: Go ahead, take a seat and snap a picture – it's one of the fun things to do in George Town, Penang, Malaysia!
#30 Chinese Clan Jetties – There are six clan jetties in George Town. Rather than sidewalks, planked boardwalks line the neighborhood of houses that stand on stilts over the water. Visitors are free to walk around, but should be mindful that they are essentially in someone's 'front yard'. Chew Jetty is the most commercialized and tourist-friendly of the clan jetties in George Town. Shops and cafes line the walkway and boats docked along the planks offer tours to visitors. However, respectful visitors are free to explore the other jetties as well. Kuan Yin Floating Temple Buddhist (Hean Boo Thean Temple) sits at the end of the Yeoh Jetty and is dedicated to the Goddess of Mercy. Originally a small shrine on stilts, the temple was overhauled in 2012 and now features lights that illuminate the sea after dark.
Want a tour guide to lead the way through George Town? Book a tour with a professional guide!
Afternoon: Penang Activities outside George Town
Penang island attractions aren't limited to the city of George Town – and a Penang 1-day trip itinerary should include at least one sight outside the city center. Choose one of the following Penang top tourist attractions to add to your list of things to see on a one-day trip in Penang.
Top Tip: Including any of these sites on your Penang day tour itinerary will require transportation. While it is possible to use public transport to get to some of the attractions, with limited time we recommend taking a taxi or using the Grab app.
Ascend to the top of Penang Hill
Located just 3.5 miles from George Town is a range of peaks, generally known as Penang Hill. Developed in the late 1700s as a British retreat, the hilltop remains popular today for it's cooler temperatures and stunning views. Although it is possible to trek to the top, riding the funicular is one of the fun things to do in Penang. The Penang Hill Railway transports passengers up the steep 1+ mile slope in about five minutes. Top Tip: Buy Skip-the-Line tickets in advance – this is essential for a short one-day Penang itinerary!
Once at the top, here are a few ideas of what to do in Penang Hill: Take in the vista from the viewing deck, take a nature walk to explore the flora and fauna and learn about the history of Penang Hill (including Bel Retiro and the bungalows).
Kek Lok Si Temple
The Buddhist Kek Lok Si Temple, which faces the sea, was built from 1890 to 1930. The complex is located at the base of Penang Hill and is comprised of several structures – the most impressive being the seven-story, nearly 100-foot-tall Pagoda named Ten Thousand Buddhas. Also on site is a 99-foot-tall statue of Guanyin, the Goddess of Mercy (which was erected in 2002). Top Tip: Book a private combo tour to Penang Hill and Kek Lok Si Temple for a better experience!
Penang Botanical Garden
The Penang Botanical Garden, which was founded by the British, dates to 1884. Often called Waterfall Gardens, the park has numerous sections and is comprised of tropical rainforests, as well as collections of rare plants. Walking paths weave through the park, where visitors might encounter resident monkeys. The Botanical Gardens are one of the most beautiful places in Penang to enjoy nature.
Arulmigu Balathandayuthapani Temple
Located near the Penang Botanical Gardens is Hindu Arulmigu Balathandayuthapani Temple. With a timeline that dates to the 1800s, the current temple was built in 2012 and is the largest Lord Murugan temple outside of India. To reach the hilltop temple, visitors must climb 513 steps.
Penang Beach: Batu Ferringhi
As an island, one of the top Penang places to go is the beach! Boasting a 2.5-mile stretch of sand, the Penang beach in Batu Ferringhi is the most popular for both tourists and locals. The city evolved from a quaint fishing village to a resort haven in the 1970s. The top things to do in Batu Ferringhi are beach activities, but other Batu Ferringhi attractions include a night market, cultural events and nature activities.
Wat Chaiyamangalaram and Dhammikarama Burmese Temple
Located north of George Town in the Pulau Tikus suburb, Wat Chaiyamangalaram and Dhammikarama Burmese Temple are both found on the same street, Burmah Lane, standing on opposite sides. The typically Thai-style Wat Chaiyamangalaram features one of the largest reclining Buddha statues in the world. Dhammikarama Burmese Temple dates to 1803, making it the oldest Buddhist temple in Penang, and is a colorful temple.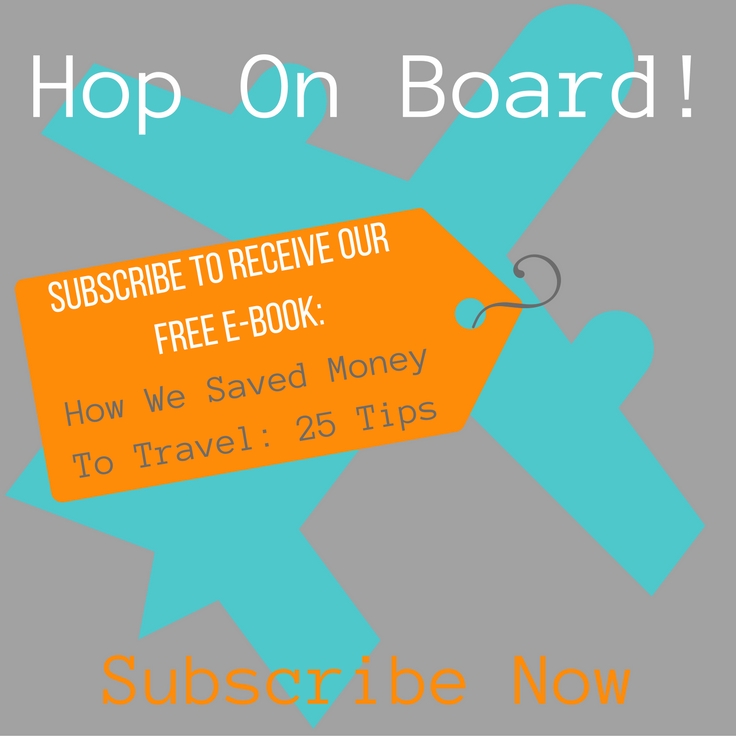 Evening: Penang Food
If you are wondering what to do in George Town, Penang for dinner, there is no need to agonize. Some foodies have labeled Penang as a Food Capital of the World for the incredible street food offerings that can be found throughout the city. Penang food attractions include an array of cuisine – such as traditional Malay, Chinese and Indian dishes. We've heard it's nearly impossible to have a bad meal in Penang, but here are our meal suggestions for those interested in creating their own Penang food trip itinerary. Note: Not all of the recommended spots are open for dinner (but are great choices for breakfast or lunch!); use the provided link for opening times and other information.
Top Tip: Grazing on street food is one of the top things to do in Penang at night. Some of the best places in George Town, Penang for street food are in hawker stalls – and we always recommend eating from the stalls with the longest lines (which usually indicates the best food!). If you don't have dietary restrictions, be adventurous! Or, if you are feeling timid about the experience, let a guide lead the way on a food tour!
Char Koay Teow – A stir-fried noodle dish that ranks as a Malaysian favorite – and many stalls specialize in making this one and only dish. We like ours with chicken, shrimp and duck egg, but no cockles. Top recommended spot: Tiger Char Kway Teow located inside Kafe Ping Hooi, but they often run out of food by noon! Top Tip: Another stall at the café is Lobak King – order Siu Yuk Fried Pork and Lobak.
Tandoori Chicken – An Indian dish of marinated chicken roasted in a tandoor (clay oven). Top recommended spot: Kapitan, open 24 hours. Also order Cheese Naan.
Beef Murtabak – Popular Malaysian street food, Murtabak is an omelet pancake folded around meat and vegetables and often cut into squares. Top recommended spot: Hammediyah, a 100-year-old Penang restaurant; also order Nasi Kandar.
Popiah – Like a spring roll, a thin crepe wrapped around a mixture of ingredients (turnip, jicama, beans, sprouts and bean curd being some key items). Top recommended spot: New Lane Hawker Stalls.
Oyster Omelet (Oh Chien) – An egg-potato omelet made with small oysters and accompanied with spicy sauce. Top recommended spot: New Lane Hawker Stalls.
Nasi Kandar – Originating in Penang by Indian Muslims, Nasi Kandar is a plain rice-based dish that comes with a variety of side dishes, such as fried chicken, beef or calamari and topped with a spicy curry sauce. Top recommended spot: Line Clear, which opened in 1930, is open 24 hours and is accessed via a narrow alley.
Nasi Lemak – Often considered the national dish of Malaysia, Nasi Lamek is a meal of fragrant rice garnished with cucumber slices, fried anchovies, peanuts, fried egg and sambal – a spicy sauce. It originated as a breakfast meal, but is now eaten any time of day. Top recommended spot: Ali Nasi Lemak for a snack portion.
Crispy Duck with Rice – Chinese-style duck with rice. Top recommended spot: Kimpo Famous Roasted, located inside Red Garden restaurant; also order crispy duck with noodles and crispy pork.
Wanton Mee – Noodle dish topped with char siew and pork-filled dumplings. Top recommended spot: Chulia Street Wanton Mee Cart (the one with the longer line!).
Penang Night Market – There is a Penang night market every day of the week – but in different places each night. The most popular one in George Town is the Macallum Street Night Market.
International Food – Need a break from Malaysian fare? There are a few international restaurants that might suit your palate! For a taste of Mexican, go to Holy Guacamole (quesadillas and tacos highly recommended!).
Would you rather let a professional guide lead the way to the best food in Penang? Join a Penang dinner food tour!
Penang Nightlife
We often struggle in Malaysia to find bars that fit our style and budget; as a predominantly Muslim nation, alcohol is not widely sold (or consumed) and never cheap. That being said, there are a few places to visit in Penang at night for a cold beer (or two!) that should be on your Penang travel itinerary.
More Things To do in Penang
Need more ideas for your Penang itinerary? Here's a few suggestions:
More Penang Sights, Nature and Activities
Escape Penang – An adventure theme park that is fantastic fun for the family! It is often ranked as one of the most fun things to do in Penang with kids. Learn more here!
Snake Temple – As the name indicates, it is a temple filled with live snakes. Read more.
Penang War Museum – Built as a British fort, but used as a POW camp by the Japanese during WW2. Read reviews.
Penang National Park – Malaysia's smallest national park includes many highlights, like trekking, Monkey Beach and Muka Head Lighthouse. Book a half-day tour!
Penang House of Music – Learn the history of Penang music in this highly-rated museum. Buy tickets in advance!
Penang Spa – Pamper yourself with a traditional spa treatment! Read reviews for the best spa in Penang.
Shopping in Penang
Hin Bus Depot Sunday Market – If you happen to be in Penang on a Sunday, support local businesses and artists at the Hin Bus Depot.
Chowrasta Market – For a traditional Malaysian shopping experience, head to Chowrasta – a wet and dry market, recently renovated.
Gama Department Store – Visit the Malaysian Gama Department Store for a look at everyday shopping.
KOMTAR Mall and Viewing Platform – The 68-story KOMTAR building is an attraction on its own, but the lower floors host numerous stores and boutiques. Buy your ticket to access the top floor viewing deck in advance of your trip!
Google Map Penang
Click here for our Penang tourist attractions map. Note: Zoom into the map to follow the self-guided Penang walking tour.
Penang Suggested Itineraries
Our above Penang Itinerary 1 Day is packed with the top things to do in Penang. However, we think a longer stay in Penang is ideal! With more (or less!) time in the city, here are our Penang tour itinerary recommendations.
Penang Half Day
Have less than a full day to explore in Penang? We recommend following the self-guided tour to the top sights in George Town – or book a guide for a highlights Penang tour to see the best of the city sights!
Penang Itinerary 2 Days
When planning what to do in Penang in 2 days, your options are endless! Our recommended Penang 2-Day Itinerary looks like this:
Day 1 – Take a self-guided tour of the best places in George Town, Penang (as outlined in our morning walk) at a leisurely pace, including time to relax in cafes and visit museums. If your hotel has a pool, cool off in the afternoon with a swim before indulging in tasty Penang Food for dinner.
Day 2 – Take a day trip outside of the city center to the best nearby attractions. Visit Kek Lok Si Temple, Penang Hill (stay for lunch), Penang Botanical Gardens and Arulmigu Balathandayuthapani Temple before returning to the city for dinner.
Penang Itinerary 3 Days
Deciding what to do in Penang in 3 days is easy! We recommend a Penang 3-Day Itinerary that looks like this:
Days 1 and 2: Follow the above Penang 2-Day Itinerary
Day 3: Spend another day outside of George Town. First, visit Wat Chaiyamangalaram and Dhammikarama Burmese Temple and then continue north to Batu Ferringhi for an afternoon of sea and sun at the popular Penang beach.
Penang Itinerary 4 Days
With 4 days in Penang, you can get off the beaten path (and have plenty of time to devour more incredible Penang food!). Our Penang 4-Day Itinerary looks like this:
Days 1, 2 and 3: Follow the above Penang 3-Day Itinerary
Day 4: Spend the day exploring Penang National Park. Go jungle trekking, visit the pristine Monkey Beach, stop by the Penang Turtle Sanctuary and hike up to Muka Head Lighthouse.
More Tips for your Trip to Penang
Where to Stay in Penang, Malaysia
We think the heart of George Town is the best place to stay in Penang. We stayed in a Chulia Street Penang hotel, Chulia Mansion. We loved this hotel for its central location, affordability, incredible included breakfast, rooftop views and complimentary wine.
However, there are many Penang hotels to choose from in – or close to – the city center. Check out these top-rated hotels (based on guest reviews!) for your upcoming trip: The Edison George Town, Campbell House or Tien Hotel Residence. Budget travelers (or those ready to party) might want to check out Tipsy Tiger Party Hostel. Or, start your search for the perfect George Town, Penang accommodations on Booking.com – like we do!
Getting To Penang
Most tourists get to Penang by plane via the Penang International Airport, but the city can also be reached by car, bus or cruise ship. Our preferred method of getting anywhere is by flying (we are JetSetting Fools, after all!). When we need to purchase plane tickets, we start our search for the best deals on airline tickets on Skyscanner.
If coming – or going – to Kuala Lumpur, we recommend flying as the easiest, fastest route, but for information about the bus from Penang to KL, use this link.
Getting Around Penang
There are many options when it comes to getting around Penang. In George Town, we walked everywhere – but hiring a trishaw is a unique way to get around the city…and there are plenty of pedalers who are willing to cart tourists around! Outside of the city center, options are: taxis, Grab taxis (cheaper, download the app), public bus, private guide and Hop On Hop Off Bus.
Before You Go
Start planning your trip to George Town, Penang! Search for the lowest airfares, the best accommodations and fun things to do…then start packing! Want more travel planning tips? Head over to our Travel Planning page for more information and tips on traveling – and for country-specific information, take a look at our Travel Guides page!
We Want To Know: What are your favorite things to do in George Town, Penang? What would you add to our One-Day Penang Itinerary? Give us your best tips and advice in the comments!
Like what you're reading? Join the journey!
Subscribe to JetSetting Fools and get new blog posts and our quarterly newsletter direct to your inbox:

Pin it! See all of our travel pins on our JetSetting Fools Pinterest Board.