Hey there! Welcome to JetSetting Fools! You will find our best travel tips for destinations worldwide. Some of the links on this site are Affiliate Links and if you use them to make a purchase, we may earn a small commission. For more information, read our Disclosure Policy.
---
For a capital city, Tbilisi, Georgia is not exactly teeming with tourist attractions. The ancient fortress, grand churches, many monuments and other Tbilisi sights can all be seen in a single day. That's not to say, however, that a trip to the city should be limited to a short stop because there are many things to see in Tbilisi. We stayed in the city for two weeks and never ran out of things to do in Tbilisi – because the city is so much more than tackling Tbilisi attractions on a checklist. During our time in the city, we discovered the best way to experience the city is with eyes wide open and a heaping dose of curiosity.
6 Things To Do in Tbilisi
Sightseeing Tbilisi should not be limited to a list of sights, but should also include unique experiences – because the city has plenty of them! Our list of what to do and what to see in Tbilisi is devised to help other travelers experience the city like we did. We include attractions in Tbilisi and the best places to visit in Tbilisi to get a good feel for the city and culture.
Go Carb Crazy
Toss out the low-carb diet and forget about gluten-free – feasting on carb-laden meals is a Tbilisi specialty and definitely one of the top things to do in Tbilisi. The fragrant, hunger-inducing scent of fresh baked bread flows from small bakery windows and wafts through the air, making it difficult to pass by the display cases filled with sweet and savory pastries.
One bread-pocket pastry filled with either spiced meat, cheese or potato, is filling enough to serve as both breakfast and lunch – and each one costs less than a U.S. dollar. Even plain bread is tempting in Georgia – especially shotis puri. The boat-shaped loaf is cooked in a tandoor (clay pot) and cost about 20 cents USD, sold still piping-hot.
But, doughy temptations aren't only found in bakeries – they are a staple on every traditional restaurant menu in the city, usually in the form of khinkali or khachapuri. Khinkali are often referred to as Georgian dumplings. The large pasta pouches are filled with either spiced meat, mushrooms or potatoes (Yeah, carbs inside carbs!), which are twisted and pinched at the top to conceal the savory juices. The best khinkali are made fresh, which means it will be a wait…but it's so worth it.
Khachapuri – also called Georgian Cheese Bread or Georgian Feast Bread – is the country's national dish…and eating one should be on every traveler's Tbilisi Things To Do list. The bread is baked with cheese and spices in the middle (similar to a pizza) and then topped with an egg and a few pats of butter. To eat it, tear the outer crust and dip it into the gooey cheese-egg center.
Scrub-a-dub-dub in a bathtub of Sulphur
For thousands of years, people have soaked and scrubbed in the naturally steaming Sulphur springs that stream through Tbilisi's Abanotubani district. The foul-smelling water is known to cure skin aliments, soothe arthritis and relax aching muscles, but it's also just a nice opportunity to take a long, hot shower for locals who may not have hot water piped through their homes. Of the 63 bathhouses that once existed, there are now five Tbilisi sulphur baths – and the baths are one of the top places to visit in Tbilisi.
We actually recommend foregoing the truly local experience of uncomfortably showering nude with strangers and upgrading to a private room with massage (which can still be extremely awkward, but a fascinating experience nonetheless – read about our Tbilisi Sulphur Bath experience). Getting scrubbed down at the baths is certainly a unique way to experience Tbilisi!
Shop at the bizarre bazaar
To experience Tbilisi like a local, be sure to include the Dezerter Bazaar in your Tbilisi sightseeing. The market, which is located near the Central Railway Station, is a massive, sprawling flow of controlled chaos. Branching out well-beyond the main building are an array of booths, crates and trucks stocked with spices, fresh produce, clothing and tanks filled with fish.
Need a live turkey? No problem. Want potatoes? There is an entire parking lot full of vans packed with them. Searching for the perfect pair of used shoes or a new shrub or kitchen ware? Look no further. Perhaps, playing a game of chess on a makeshift table with the locals is what you're seeking? In addition to the goods for sale, games and gossip can also be found in the depths of the Dezerter Bazaar.
The market earned the name 'Dezerter Bazaar' for the soldiers who deserted their post in the 1920s and then sold their gear and weapons at the market. In 2012, the main market building underwent a major renovation, which required the temporary relocation of the sellers to side streets and squares…and many are now reluctant to return to the completed structure. Although the market is not technically one of the Tbilisi tourist attractions, it is one of the must-see places in Tbilisi.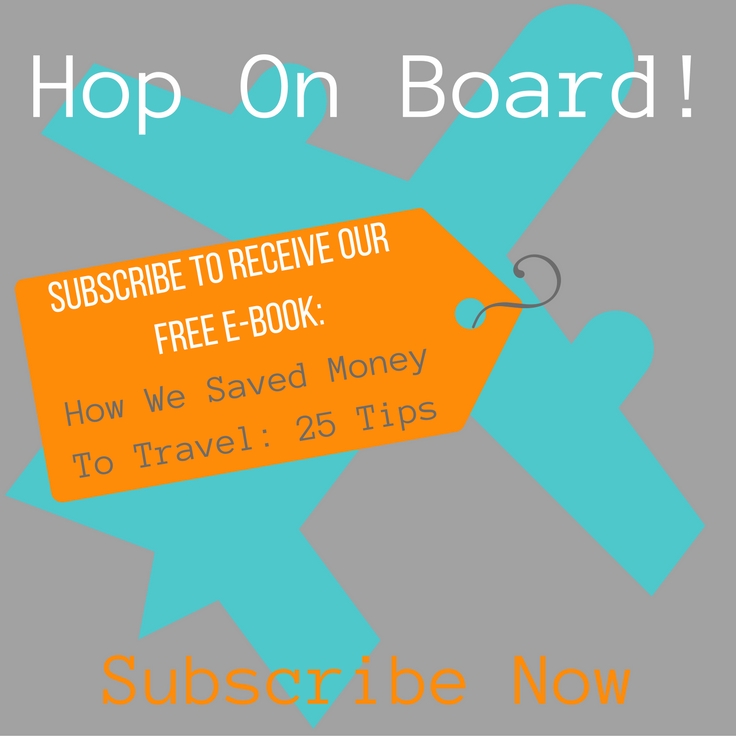 Wander in a strange land
Although hilly and full of broken sidewalks, seeing Tbilisi on foot is a phenomenal way to get to know the city. From the ancient fortress to the brand-new cathedral to a throwback theme park, Tbilisi is a feast for the senses. Get lost in the lanes of the Old Town and marvel at the crumbling buildings only kept standing with the aid of support beams. Stand on the newly constructed and contemporary Peace Bridge that straddles the Mtkvari River. Ramble through the city without a destination in mind or complete a Tbilisi city tour by following the path of our Tbilisi Self-Guided Walking Tour, which includes all the top places to see in Tbilisi. If it's all a bit too overwhelming, there are organized tours in Tbilisi. If you would rather join a tour guide in Tbilisi, consider taking a tour of Tbilisi with a guide or going further afield with a day trip from Tbilisi.
Pro Tip: Before you set out on your Tbilisi sightseeing tour, get a Tbilisi tourist map from the Tbilisi Tourist Information Center on Pushkin Square.
Swirl, sip, repeat
It may come as a surprise to some, but Georgia ranks as one of the oldest wine growing regions in the world – with evidence of wine-making dating to the year 6,000 BC. The ancient method of producing wine – in a kvevri (a large clay pot), which is filled with grape juice and then buried in soil to allow for maturation – is listed as a UNESCO Intangible Cultural Heritage. In several regions around the country, the wine-growing tradition survives…and in the Tbilisi Old Town are several shops where visitors can sample the product.
Walking through the most popular tourist areas, the common phrase "Free wine tasting," is sure to be heard – well, at least as often as "Need a taxi?" and "We have tours from Tbilisi". We thought the offer of free wine was surely a ploy just to get us in the door, but – just as promised – the samples flowed once we were inside and sampling wine is one of the most fun things to do in Tbilisi. There are numerous wine shops where guests are invited to swirl and sip samples, but our two recommendations for the best places in Tbilisi to sample wine are: VinoGround and Karalashvili's Wine Cellar.
At VinoGround, the owner pours countless samples of Georgian wines and provides details about each one. Karalashvili's Wine Cellar is a family owned winery and they happily pour tastes of a range of wines…and other homemade liquors. While it is true that the wine tastings are absolutely free and there is zero pressure to buy anything, we would not have felt right drinking and leaving without making a purchase. Both of our recommended places have tables outside, which is a perfect place to savor at least one glass of (purchased) wine while you take a break from sightseeing in Tbilisi.
Beer in Tbilisi
Beer lovers who visit Tbilisi aren't as lucky as the wine-os, as craft beer is practically unheard of in Tbilisi. There are a few select places that serve Black Lion, the Georgian Beverage Company's take on craft beer (try Café Moulin Electrique and Warszawa). However, where to go in Tbilisi for real, locally produced craft beer is Black Dog Bar. The welcoming neighborhood pub has a chill vibe and pours a variety of small-batch brews made exclusively for Black Dog. Much to our surprise, a delicious IPA was on tap during our first visit, but it didn't last long and remained unreplaced on our second stop at the pub. If mass-produced swill is the only choice, Argo is the most palatable.
Every place serving alcohol will certainly have a bottle of chacha, a Georgian brandy often referred to as Vine Vodka, sitting on a shelf behind the bar – and it will most likely be homemade and potent. Some taste better than others, some have higher alcohol content than others, but it's never a good idea to have more than one.
Soar to a mountaintop lake
The new and popular cable car connecting Rike Park to the Narikala Fortress isn't Tbilisi's only ropeway. There is a second aerial tramway west of the Old Town that takes visitors from Vake Park to Turtle Lake in the Tbilisi mountains – and one of the lesser-visited tourist attractions in Tbilisi. The mountaintop lake is named for the many turtles in the area (although, we heard there are actually no turtles living in the lake). Not exactly a peaceful, mountain retreat, the small lake has several waterfront cafés and a small concert venue at one end. A path rings the lake, which seemed to be popular with joggers and stroller-pushers.
For us, the real highlight of the excursion to Turtle Lake was the six-minute ride in the tiny compartment on the 3/4-mile-long cable. The best Tbilisi view was from the upper station platform where we could see across the entire region. The ropeway was completely reconstructed in 2016.
A one-way cable car ride only costs 1 lari (40 cents USD) but a Tbilisi Transportation card (2 lari) is required to purchase a ride. To get from the Old Town to the lower cable car station, take bus 61 from Pushkin Square (located on the north side of Freedom Square, in front of the tourist information office) to Kipshidze Street. Bus tickets cost 1 lari (40 cents USD) and can be purchased on the bus. For more information, visit the Tbilisi Transport website.
We Want To Know: Do you have any tips of what to do in Tbilisi, Georgia? What would you add to our list of things to do in Tbilisi? Which experience do you think you would like best? Tell us in the comments below!
Our Top Tips For Your Trip To Tbilisi, Georgia
More Things To do in Tbilisi, Georgia
Tbilisi is an ideal base for exploring other cities in Georgia and the surrounding region. During our stay, we were fascinated with the city and never fell short on Tbilisi places to visit – so we didn't end up wandering too far from the center. However, these day trips from Tbilisi interested us and we look forward to seeing more of the country on our next visit (because we already know there will be a 'next visit'!).
Where To Stay in Tbilisi
During our visit to Tbilisi, we stayed in this awesome Airbnb Apartment. (Not already a member of Airbnb? Use this link to create an account and save money on your first stay!) We have found that staying in apartments is often less expensive than hotel rooms – with the added benefit of a kitchen and, usually, more space. Tbilisi apartments can also be searched on FlipKey (which is part of TripAdvisor) or on VRBO – Vacation Rentals By Owner.
However, for those who prefer staying in traditional accommodations, there are many hotels in Tbilisi. We think the best place to stay in Tbilisi is in the heart of the city and visitors booking Tbilisi hotels have a choice of several places in – or close to – the city center. Check out these top-rated hotels (based on guest reviews!) for your upcoming trip:
Hotels in Tbilisi, Georgia
Or These Hostels:
Getting There
Tbilisi, Georgia is best reached reached by plane. The Tbilisi Airport is officially named the Shota Rustaveli Tbilisi International Airport, airport code: TBS. Direct flights to/from Tbilisi and European hub airports like Frankfurt, Vienna and Warsaw generally arrive and depart in the early morning hours or you must connect through Istanbul. You can start your search for airline tickets on Skyscanner or Flight Hub.
Before You Go
Want more travel planning tips? Head over to our Travel Planning page for our complete packing list and other travel resources!

Like what you're reading? Join the journey!
Subscribe to JetSetting Fools and get new blog posts and our quarterly newsletter direct to your inbox:

Pin it! See all of our travel pins on our JetSetting Fools Pinterest Board.