Hey there! Welcome to JetSetting Fools! You will find our best travel tips for destinations worldwide. Some of the links on this site are Affiliate Links and if you use them to make a purchase, we may earn a small commission. For more information, read our Disclosure Policy.
---
With just 2 days in Vienna, we wanted to explore the city, but we also wanted to keep our budget intact. A quick look at the high Vienna prices for a cup of coffee let us know that Vienna is not a budget destination. Is Vienna expensive? Well, that's subjective. Vienna, Austria is not the most expensive city in Europe (Zurich takes that honor!), but it regularly ranks as one of the top 10 priciest cities on the continent and in the top 25 most expensive cities in the world. However, it is possible to visit Vienna on a budget – and we've highlighted 6 free things to do in Vienna that will suit everyone's budget – from Vienna backpackers to river cruise passengers (because who doesn't like free?)!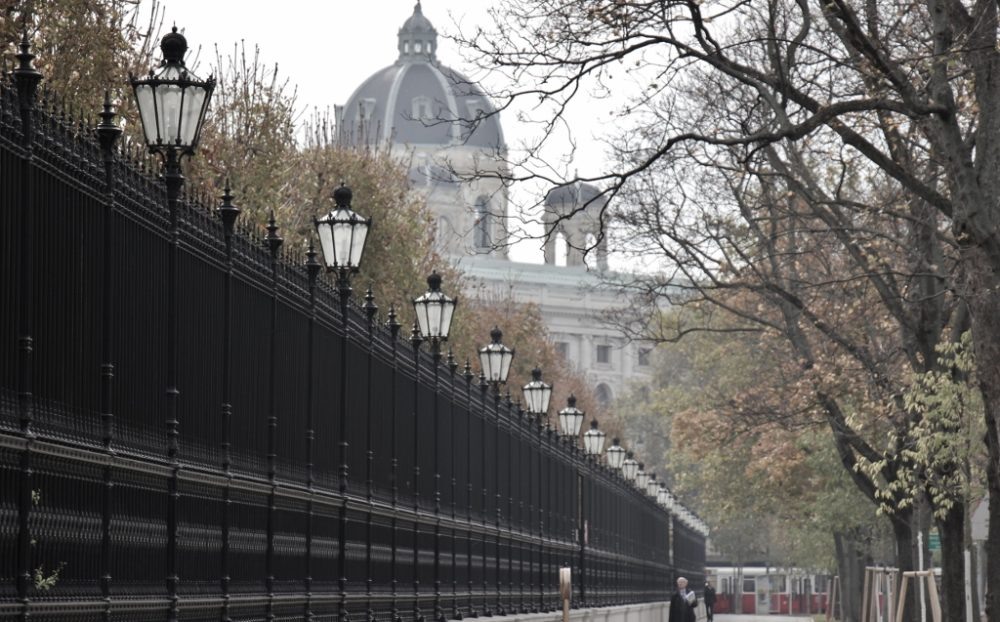 6 Free Things To Do in Vienna
Free Walking Tour Vienna
One of the best ways to experience Vienna for free is to discover the city by foot. Much of Vienna's charm lies is the city streets adorned with opulent architecture. The grandiose museums, ornate churches, spacious gardens and royal palaces can be admired from the outside without spending a single cent (and some churches are free to enter!). We alternated our Vienna sightseeing between following a map to the city's top sights and simply wandering through the city along the riverside (where we found some incredibly interesting art!).
Tip: If a more structured tour of the city suits your style, the Vienna Free Tour offers guided, tip-based tours of the city (Free Tours Website) – or you can follow the self-guided free tour of Vienna, Austria by Big Boy Travel.
Schonbrunn Palace Gardens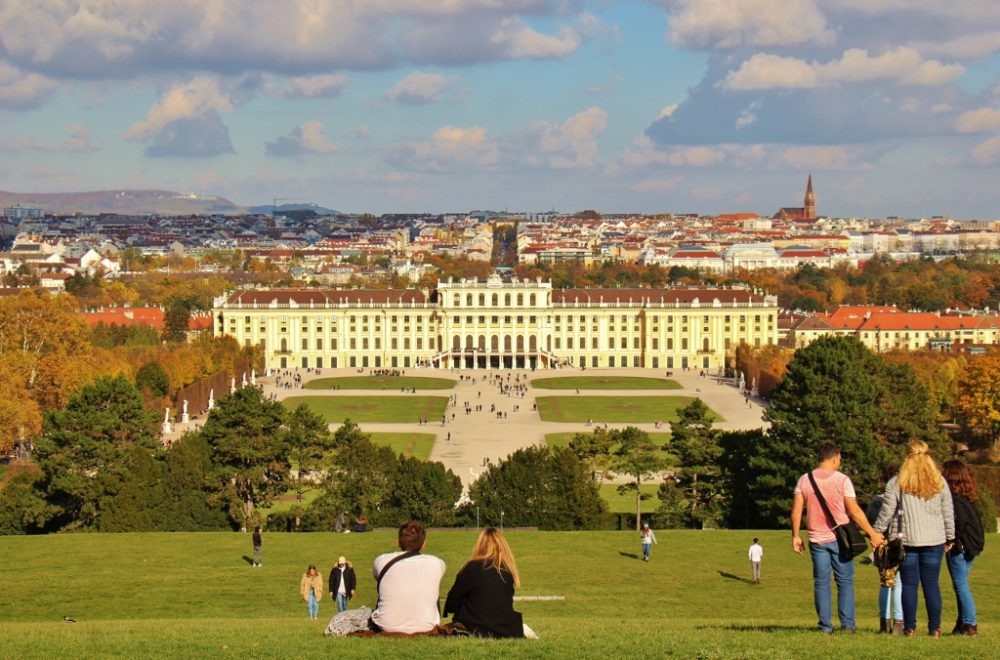 Schonbrunn Palace is Vienna's top sight – but touring the palace requires a high-dollar ticket. What many tourists don't know, however, is that the Schonbrunn Palace Gardens are open to the public – and one of the best things to do in Vienna for free! Stroll the grounds and follow the path up the hill for breathtaking views of the palace and city beyond.
Tip: Want a cheap lunch in Vienna? Pack a picnic and a blanket to dine on the hill with a stunning palace view.
Naschmarkt
Visiting local markets is one of our favorite ways to get to a know a place. Perusing the produce and goods gives insight into the local cuisine – and in Vienna, the Naschmarkt is the market to see. Naschmarkt, which dates to the 1780s, has 100 market stalls, making it the city's largest market. Fresh vegetables, meat, spices and sweets are sold from the historic stalls. While purchasing anything requires money, checking out Naschmarkt – and partaking of any samples that are offered – doesn't cost a dime. Naschmarkt should definitely make your list of Vienna free things to do!
Tip: Wondering what to eat in Vienna Naschmarkt for cheap? Find the Heise u Kalte Wurstwaren window at the Naschmarkt where they sell delicious sausages for about €3 each.
57 Lounge at DC Tower
Standing on the Danube riverside at the height of 820 feet is the DC Tower – Austria's tallest building. The upper floors are occupied by 57 Restaurant and Lounge, both of which offer incredible views of the city below. While it will cost a pretty penny for a meal with a view or a cocktail at the bar, there is no cover charge to enter the lounge (making it one of the top free things to do in Vienna, Austria).
Tip: Head to 57 Lounge just before sunset. Order a moderately-priced beer (€4) from the bar so you can stay awhile and watch the city lights come on!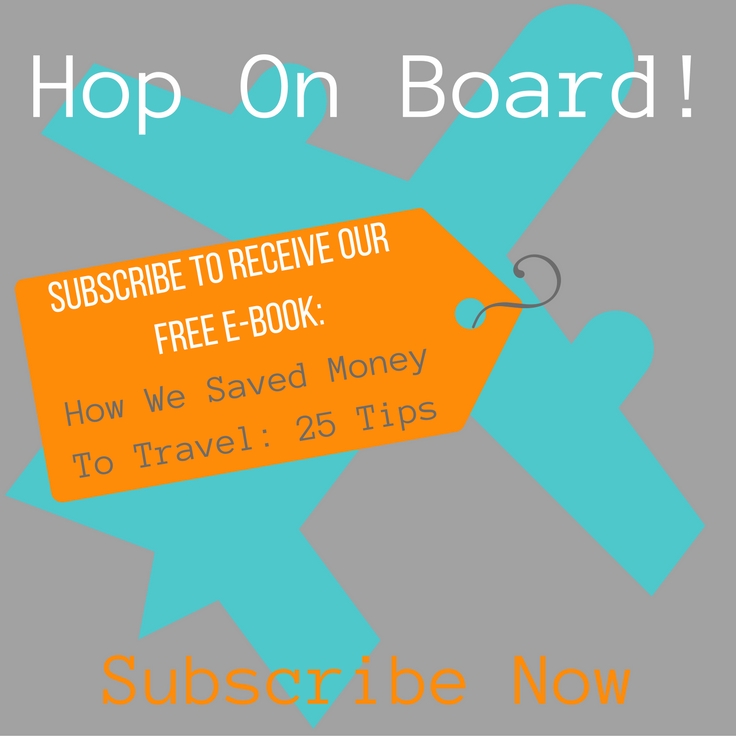 Wurstelprater Amusement Park
One of our favorite free attractions in Vienna is the Wurstelprater amusement park. Home to the Wiener Riesenrad Ferris wheel, which was built in 1897 and ranked as the world's tallest Ferris wheel from 1920 until 1985, there is no admission charge to enter the amusement park. The Wiener Riesenrad and other amusement park rides require tickets (ranging from €1.50 to €5 for most rides; €10 +tax for Ferris wheel), but the park itself is one of the free places to visit in Vienna.
Tip: Tickets to the Wiener Riesenrad can be purchased in advance on Viator or save money with a Ferris wheel and Zoo combo ticket.
Free Museums Vienna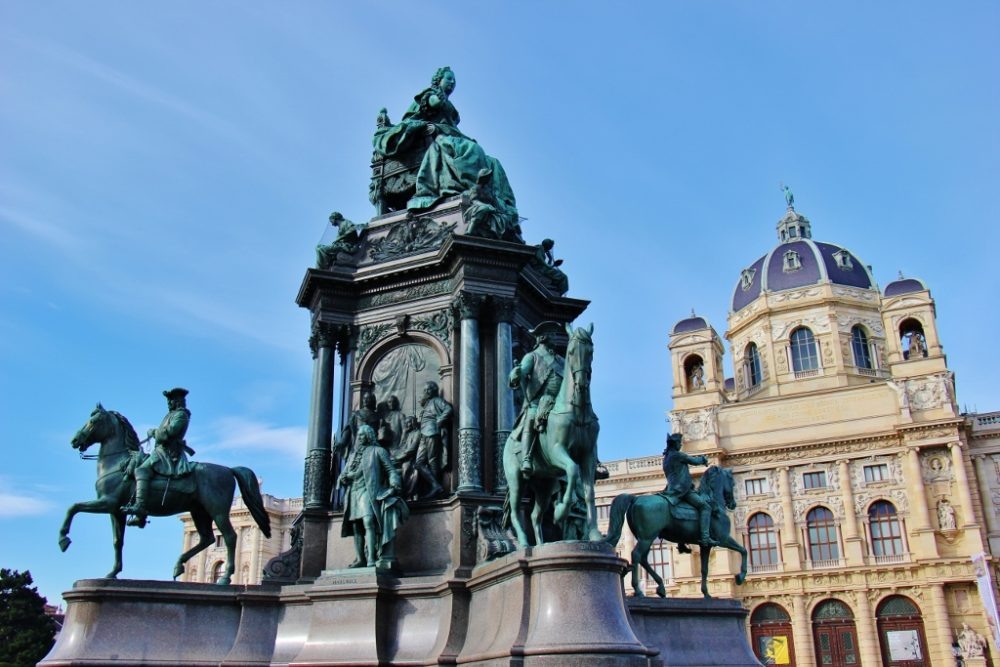 There are more than 100 museums in Vienna – and some offer free admission days (often the first Sunday of the month). Visiting the museums on gratis days are one of the most popular Vienna things to do for free. You can find a list of free museums Vienna here, but always check the official site to confirm they still offer complimentary admission.
Tip: If visiting museums is high on your Vienna to-do list, consider the Vienna museum pass that can save time and money. There are two options to choose from, so you will need to decide which works better for you. More info below.
---
Top Tips for Visiting Vienna on a Budget
The Vienna currency is the Euro. Check current exchange rates.
Vienna Card vs Vienna Pass
In Vienna, there are two popular sightseeing cards that can help tourists save money. The Vienna Card (€13.90 for 24 hours) offers discounts to more than 200 Vienna attractions. The Vienna Pass (€59 for 1 day) offers free entry into more than 60 attractions. Both are available for multiple days (which cost more money) and include discounts/entry into the cities top sights. A third option is the Vienna Flexi Pass, which is probably more suitable for longer stays, but for a flat rate, offers entry into 3, 4 or 5 sights over a 30-day period.
Tip: Sightseeing passes can be purchased in advance. For more information or to purchase:
Where to Eat in Vienna
Seeking out cheap eats in Vienna isn't the easiest task, but it's not impossible. A trip to the grocery store will be the most cost-saving way to eat in Vienna. However, street food in Vienna – like kebabs and sausages to-go – are fairly inexpensive. With our two days in Vienna, we avoided eating in sit-down restaurants.
Tip: The Vienna café culture is difficult to resist, but usually comes at a high price – we saw 'specials' for a coffee and cake for €10.
Where To Stay in Vienna
Our go-to resource for affordable accommodations is Airbnb. (Not already a member of Airbnb? Use this link to create an account and save money on your first stay!) We have found that staying in apartments is often less expensive than hotel rooms – with the added benefit of a kitchen and, usually, more space. Vienna holiday apartments can also be searched on FlipKey (which is part of TripAdvisor) or on VRBO – Vacation Rentals By Owner.
However, for those who prefer staying in traditional accommodations, there are many Vienna hotels to choose from in – or close to – the city center. Check out these top-rated hotels (based on guest reviews!) priced around $100 USD/night (at time of posting) for your upcoming trip: Novotel Wien Hauptbahnhof, Boutiquehotel Stadthalle or Hotel Austria – Wien.
Budget travelers can search for Vienna Hostels – like Vienna Hostel Ruthensteiner and Wombat's City Hostels Vienna Naschmarkt. For a true bargain – and a unique experience – search for hosts on Couchsurfing, where travelers stay with locals for free.
Start your hotel search now for your trip to Vienna on Booking.com – or find a deal on a hotel room by bidding on Priceline.
Before You Go to Vienna
Vienna is a walkable city…but only if you have the right shoes! Don't forget to pack a pair of lightweight and comfortable walking shoes for your trip. I (Sarah) have traveled with these shoes by Columbia, Skechers and Reef. Kris prefers wearing these shoes by Merrell and Sanuk.
We're certain you'll be snapping tons of photos during your trip. Rather than relying on your mobile phone to capture the sights, upgrade to an actual camera for higher quality photos (that can later be beautifully compiled into a travel photo book). We travel with a Canon Rebel (which takes amazing photos, but can be a bit clunky) and a Canon PowerShot ELPH (which takes beautiful pictures, is slim and lightweight – and the new models are wifi enabled so you can share your trip pics to social media in real time!).
It's easy to get turned around in any foreign city…and especially Vienna! Make sure to have a good city map and/or guidebook before arriving.
We think travel insurance is essential! If you haven't already obtained travel insurance for your trip, travel protected with World Nomads.
Start planning your trip to Vienna! Search for the lowest airfares, the best accommodations and fun things to do…then start packing! Want more travel planning tips? Head over to our Travel Planning page for more information and tips on traveling – and for country-specific information, take a look at our Travel Guides page!
We want to know: Have you visited Vienna on a budget? What are your favorite free things to do in Vienna? Do you have tips of what to do in Vienna for free? Tell us in the comments below!
Like what you're reading? Join the journey!
Subscribe to JetSetting Fools and get new blog posts and our quarterly newsletter direct to your inbox:

Pin it! See all of our travel pins on our JetSetting Fools Pinterest Board.