Hey there! Welcome to JetSetting Fools! You will find our best travel tips for destinations worldwide. Some of the links on this site are Affiliate Links and if you use them to make a purchase, we may earn a small commission. For more information, read our Disclosure Policy.
---
Grand architecture. Hillside vineyards. Royal residences. A curving river and sprawling parks. The beauty of Dresden, Germany can be seen in every direction. Tourists often rush through the city on a quick visit – perhaps as a stop between Berlin and Prague – eager to see the condensed Old Town core, but then miss the gorgeous landscapes and charming neighboring towns. In our 3-Day Dresden, Germany Itinerary, we explore the heart of the city center and then venture beyond the city limits to nearby castles, vineyards and other sights to the north, east and west.
Brief History of Dresden, Germany
Dresden, Germany is the capital of the Free State of Saxony – one of the 16 German states. It is located on the east side of the country, near the Czech Republic and Poland borders. Origins of the city date to the 12th century, but it was in the 18th century that the city gained stature. Under the rule of King Augustus II the Strong of Poland and King Augustus III of Poland, grand palaces and churches were constructed in the city. In the 19th century, Dresden was the capital of the Kingdom of Saxony and considered the center of European art. During the final months of World War II, the city was targeted by Allied Forces and three days of bombing left the city decimated. Rebuilding the city (often to the specifications of the original projects) was a long and slow process.
3-Day Dresden, Germany Itinerary
Day 1 – Dresden City Center
The historic city of Dresden is not to be missed, which is why we suggest spending your entire first day in the center of Dresden. The Old Town sights – such as Frauenkirche, the Dresden Castle, Zwinger, the Opera House and Kreuzkirche – are located in close proximity, making the city easy to explore by foot. Just across the Elbe River to the north is Neustadt, a vibrant intercity neighborhood with a mix of architecture and a buzzing alternative scene.
The sights of both the Old Town and Neustadt can be visited in a single day on a self-guided walking tour through the city. Create your own tour or use our Dresden Self-Guided Walking Tour – including sight information, turn-by-turn directions and links to maps – which you can purchase for just $1.99.
---
Day 2 – To the West
On Day 2 of your 3-Day Dresden, Germany Itinerary, discover the region to the west of the city. Start your day in the historic town of Meissen.
From the main square in Meissen (where you can get a map and information from the tourist office), visit the Fraunkirche and then make the short climb to the Albrechtsburg Castle and Gothic Cathedral. If time allows, consider visiting the Meissen Porcelain factory. Have lunch in one of the many cafes or restaurants; for an inexpensive, traditional meal, we suggest the café at Fleischerei Richter in Meissen, Metzgerklause.
After lunch, head to Wackerbarth Winery – Saxony's oldest sparkling wine cellar – for a tour and tasting of the locally produced wine. The estate dates to the mid-1700s and was a place for royal festivities. The grounds include the vineyards, a small castle, a restaurant, a shop and the wine-making facilities.
For dinner and a stroll, stop in Altkotzschenbroda, a delightful town featuring a 13th century church and colorful boutique shops, cafes and restaurants lining the main street. Before heading back into the city, make a stop at Ball- and Brauhaus Watzke. The building is one of the oldest ballrooms in the region – but it is also now a brewery and beer hall.
Day 2 Public Transportation
Dresden to Meissen: From Dresden city center, take the S1 S-Bahn toward Meissen and depart at Meissen Altstadt. From the station, walk north into Meissen's city center. (Price level 3) Link to map.
Meissen to Wackerbarth Winery: From Meissen Altstadt, take the S-Bahn toward Schona Bahnhof or Bad Schandau and depart at Zitzschewig Radebeul. Exit the station to the north and walk to Meissner. From the Johannisbergstrasse tram platform, take Tram 4 toward Laubegast. Ride one stop and depart at Schloss Wackerbarth. (Price level 2) Link to map.
Wackerbarth Winery to Altkotzschenbroda: From Schloss Wackerbarth tram platform, take Tram 4 toward Laubegast. Depart at Radebeul Moritzburger Strasse. Walk south on Bahnhofstrasse to Altkotzschenbroda. Walk east to the church. (Price level 1) Link to map.
Altkotzschenbroda to Ball- und Brauhaus Watzke: From Radebeul Moritzburger Strasse tram platform, take Tram 4 toward Laubegast. Depart at Altpieschen. Walk south to Ball- und Brauhaus Watzke. (Price level 2) Link to map.
Ball- und Brauhaus Watzke to Dresden: From Altpieschen tram platform, take Tram 4 toward Laubegast back into Dresden. (Price level 1) Link to map. Or use the DVB Journey Planner to connect to your next destination.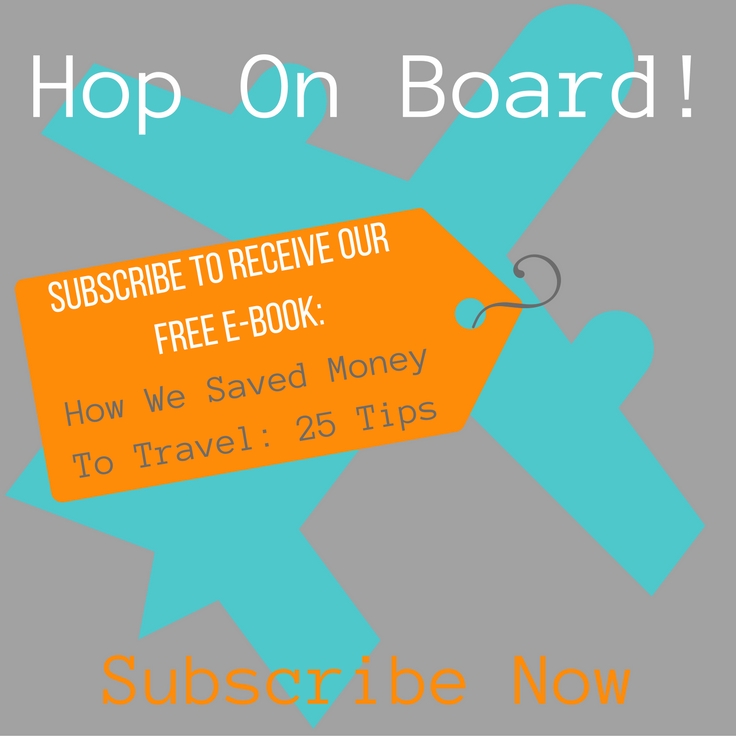 ---
Day 3 – On the Water
The highlights of Day 3 of your 3-Day Dresden, Germany Itinerary include visiting two castles and taking a ride on two unique modes of transportation.
Start your day in Radebeul and hop on board the steam train to Moritzburg. The narrow-gauge railway has been in operation since 1884. In Moritzburg, visit the Moritzburg Castle. The Baroque castle – which was built as a hunting lodge in the 1500s, but was renovated in the 1720s for Augustus II the Strong – sits on an island in the middle of a lake. The interior of the castle can be visited (with a ticket). After your visit, walk the castle grounds and gardens and then make the short walk to the Little Pheasant Castle and lighthouse. Return to Radebeul via the steam train.
Next, travel southeast of Dresden to the Pillnitz Castle, located on the banks of the Elbe River. The castle complex, which consists of three buildings and a garden, served as the summer residence of the kings of Saxony. Wander through the gardens, which includes a pond, a royal gondola and an English and Chinese pavilion.
On your way back to Dresden, stop in Loschwitz, one of Dresden's most affluent neighborhoods. While there, take a ride on the Schwebebahn – the oldest suspension railway in the world – to the elevated lookout point and take in the view. Walk across the Loschwitz Bridge, known as the Blaues Wunder (or Blue Wonder), then head back into Dresden.
Day 3 Public Transportation
Dresden to Radebeul: From Dresden, take the S1 toward Meissen Triebischtal to Radebeul Ost. Walk to the steam train at the station. (price level 2) Link to map.
Radebeul to Pillnitz Castle: From Radebeul Ost, take the S1 toward Bad Schandau to Dresden-Niedersedlitz. Walk to the bus stop outside of the station. Take Bus 88 toward Kleinzschachwitz. Depart at Kleinzschachwitz and walk to the F14 Ferry terminal. Take ferry across river. Walk south along the river to Pillnitz Schloss (Castle). (Price level 2; 1 hour) Link to map.
Pillnitz Castle to Loschwitz: From Pillnitz Castle, walk through the park to the pond. Exit the park north of the pond onto Orangeriestrasse. Turn right (southeast) and walk to the Bodemerweg bus stop. Take Bus 63 toward Tharandter to Dresden Kornerplatz in Loschwitz. (Price leve 1) Link to map.
Loschwitz to Dresden: Use the DVB Journey Planner to connect to your next destination (or walk 5km to Dresden along the river bank).
---
Tips for your trip to Dresden, Germany
Looking for more things to do in Dresden? Check out this list of 22 Things to do by Bel Around the World!
Where To Stay
During our stay in Dresden, Germany, we were housesitting with Trusted Housesitters, so we don't have a specific hotel to recommend. However, there are many hotels to choose from in – or close to – the Dresden city center. Check out top-rated hotels in Dresden for your upcoming trip!
Another popular choice for accommodations is an Airbnb Apartment. Not already a member of Airbnb? Use this link to create an account and save money on your first stay!
Stay Connected
When you are traveling and want (or need!) to stay connected, a wifi hotspot is the way to go. When traveling through Europe, you can stay connected with reliable wifi from Tep Wireless. The personal mobile wifi hotspot can be rented for days or months at a time and allows you to easily connect to the internet from your mobile devices wherever you are. With a Tep Wireless hotspot, you can search for directions, look up sight information and share your travel experiences on social media in real time.
A Few More of Our Best Tips
Many people in Dresden speak in English, but it's a good idea to learn a few phrases in German before you go! Take interactive language learning courses with Babbel to learn German prior to your trip!
Don't forget to pack a pair of lightweight and comfortable walking shoes. I (Sarah) have traveled with these shoes by Columbia, Skechers and Reef. Kris prefers wearing these shoes by Merrell and Sanuk.
We're certain you'll be snapping tons of photos during your trip. Rather than relying on your mobile phone to capture the sights, upgrade to an actual camera for higher quality photos. We travel with a Canon Rebel (which takes amazing photos, but can be a bit clunky) and a Canon PowerShot ELPH (which takes beautiful pictures, is slim and lightweight – and the new models are wifi enabled so you can share your trip pics to social media in real time!).
It's easy to get turned around or lost in any new city! Be sure to have a good city map and/or guidebook prior to arriving. Our Dresden Self-Guided Walking Tour is a great resource!
We think travel insurance is essential! If you haven't already obtained travel insurance for your trip, travel protected with World Nomads.
Visiting other Top Cities In Germany? Read our complete guides to Frankfurt, Dusseldorf, Freiburg, Berlin and Munich!
Want more travel planning tips? Head over to our Travel Planning page for our complete packing list and other travel resources!
Like what you're reading? Join the journey!
Subscribe to JetSetting Fools and get new blog posts and our quarterly newsletter direct to your inbox:

We want to know:
Pin it! See all of our travel pins on our JetSetting Fools Pinterest Board.