Hey there! Welcome to JetSetting Fools! You will find our best travel tips for destinations worldwide. Some of the links on this site are Affiliate Links and if you use them to make a purchase, we may earn a small commission. For more information, read our Disclosure Policy.
---
The historic village of Colonia Suiza in Bariloche, Argentina is an hour bus ride away from the center of Bariloche and a travel back in time. The area was originally settled in 1895 by a Swiss family who had spent 10 years in Chile. When the Argentinian government began offering free land they made the move to the area, bringing along their traditions….and chocolate. A few Germans followed suit…and brought the beer. Many of the same families have occupied the land for generations.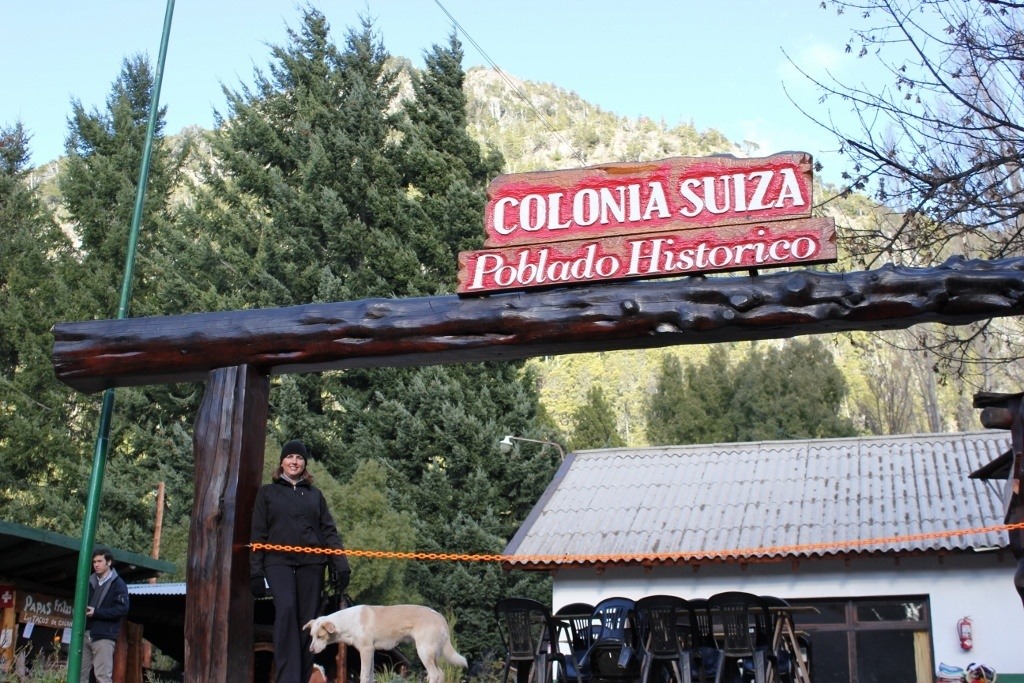 Feria Artesanal (Craft Fair)
Wednesdays and Sundays are the days to visit Colonia Suiza in Bariloche when the Feria Artesanal (Craft Fair) comes to life and the feast is prepared. The feat, called the Curantos is a traditional method of cooking meat and vegetables underground. The food is essentially buried beneath hot stones and cooked. From starting the fire to covering the food to the very official unveiling, the Curantos is quite a spectacle – and earned a round of applause by those in attendance.
Since we have a budget to mind, the 200 pesos ($25 USD) for two plates was out of our range, but there were plenty of other food options. There was a parrilla (grilled meats), empanadas, goulash-ish stew and some of the best-looking only tacos we've seen since being in South America.
German fare was also available and prepared by a girl who introduced herself as a granddaughter of an original German settler. To wash it all down: the local Valais beer. Valais is like nothing we've tasted before – sort of half cider, half amber, but definitely delicious. (OK, so I haven't had a beer in Bariloche that I haven't liked, what can I say?!)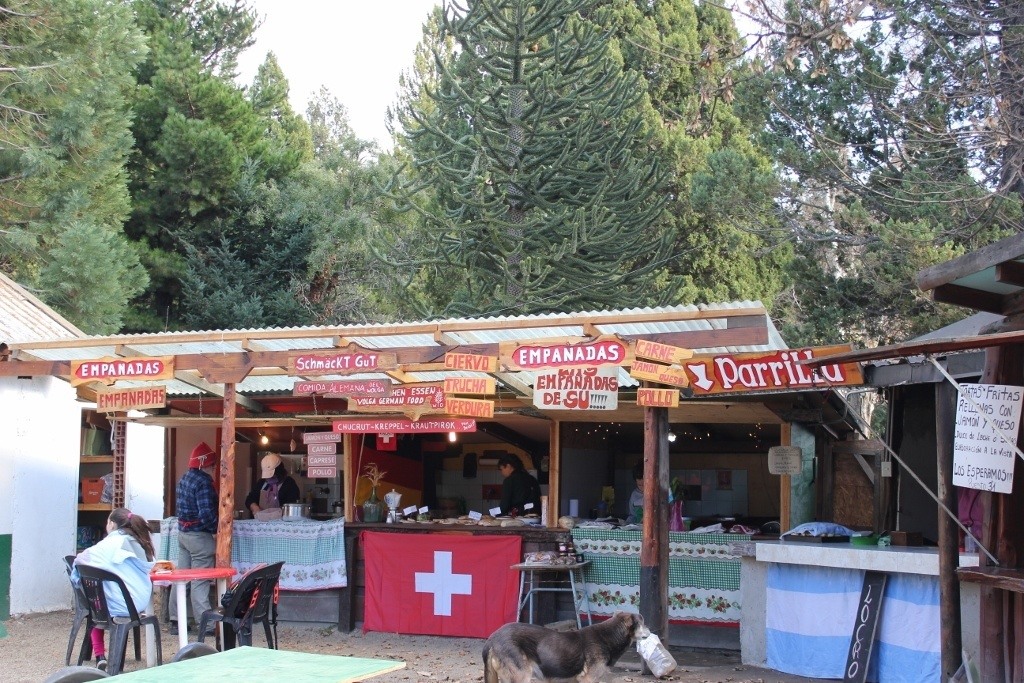 When we had our fill of food and crafts, we took the long, scenic route back to the bus stop. Our 5km walk on a dirt road took us to an outstanding view from the bridge that splits Lago Perito Moreno into East and West.
We want to know: Have you been to Colonia Suiza in Bariloche? What was your experience?
Want more travel planning tips? Head over to our Travel Planning page for more information and tips on traveling – and for country-specific information, take a look at our Travel Guides page!
Like what you're reading? Join the journey!
Subscribe to JetSetting Fools and get new blog posts and our quarterly newsletter direct to your inbox:

We want to know:
Pin it! See all of our travel pins on our JetSetting Fools Pinterest Board.