Hey there! Welcome to JetSetting Fools! You will find our best travel tips for destinations worldwide. Some of the links on this site are Affiliate Links and if you use them to make a purchase, we may earn a small commission. For more information, read our Disclosure Policy.
---
Part Three of a series: Out our front door: Sao Vicente de Fora. Every time we book accommodations in a new city we are taking a leap of faith. We rely on reviews and attempt to seek out places with local flavor that are still within walking (or public transportation) distance to sights. We couldn't have been more spot-on with our stay in Lisbon.
Just up the hill from our apartment is Sao Vicente de Fora, a church with soaring towers and an attached monastery. Inside the church, the striking features include the ornamental canopy over the altar, the enormous statues on either side of it and the massive organ looming large behind it.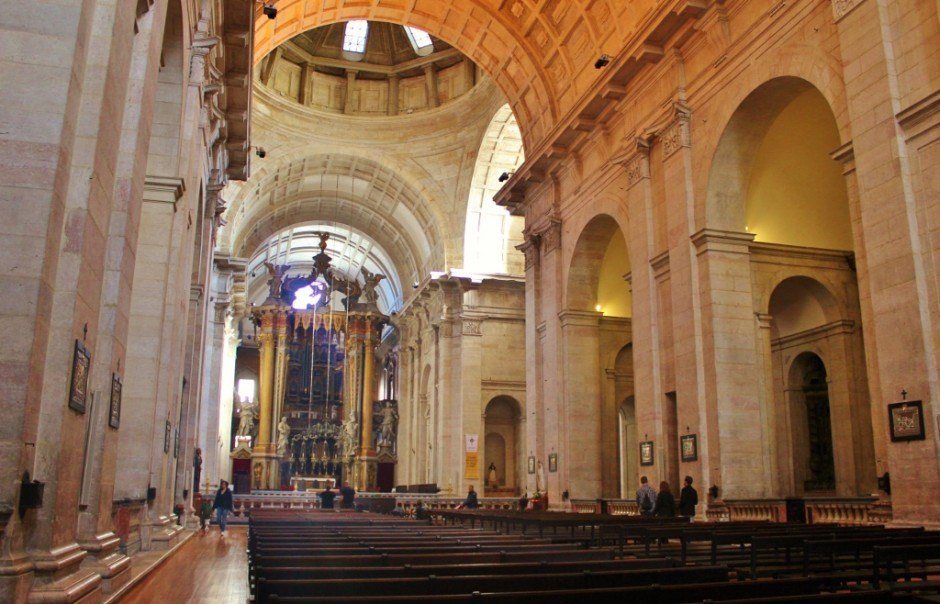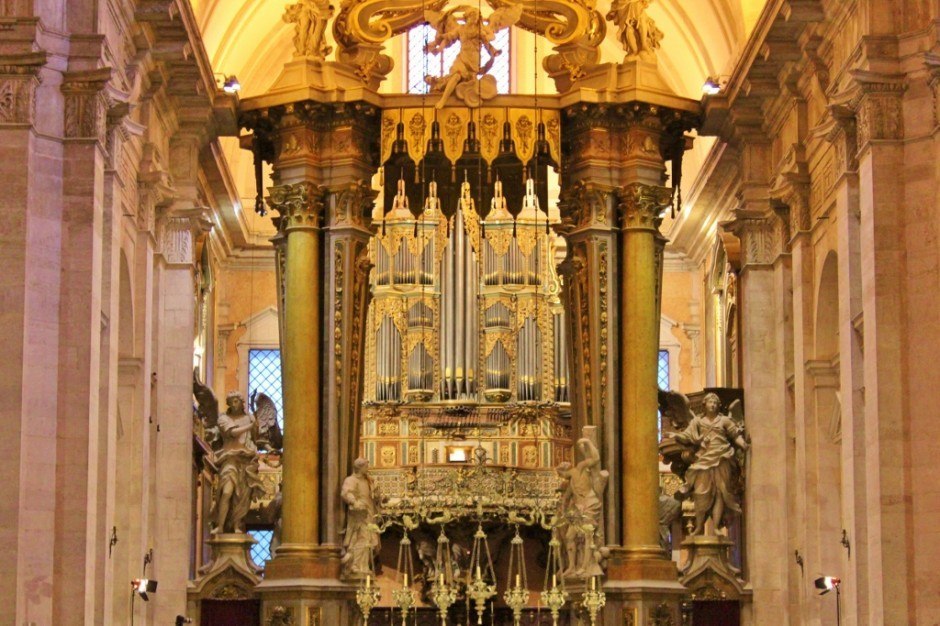 The Sao Vicente de Fora church hosts free monthly organ concerts and we were fortunate to be in town for the December event. Even with the extra chairs set up, it was standing room only for the short 45 minute concert. The organist, Joao Vaz, was accompanied by the Mediae Vox Ensemble, a group of four women with incredibly harmonious voices, and their music filled the church.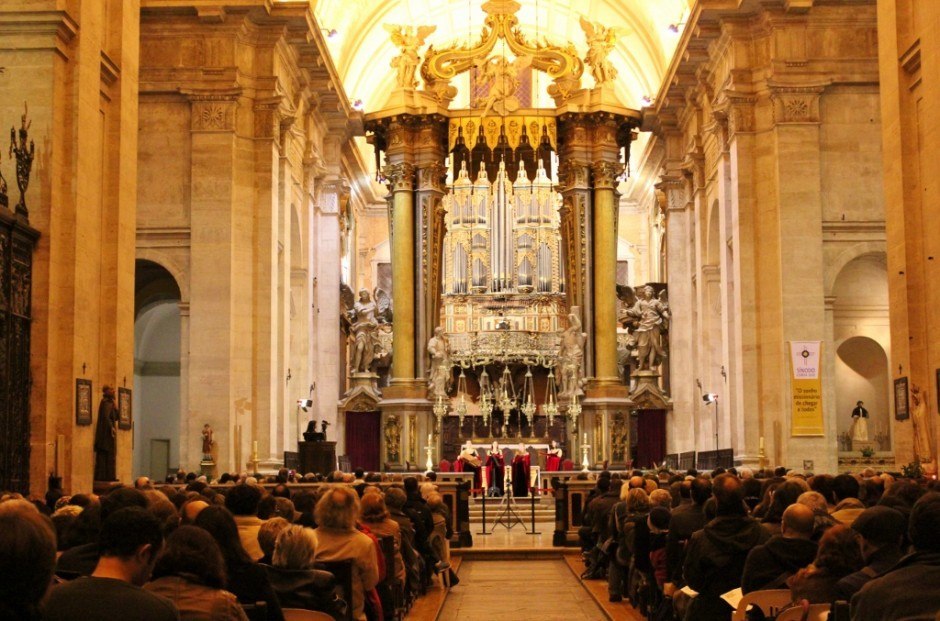 We want to know: Have you visited Sao Vicente de Fora in Lisbon? Did you visit any other remarkable churches in Lisbon during your visit? Tell us in the comments!
Pin it!