Hey there! Welcome to JetSetting Fools! You will find our best travel tips for destinations worldwide. Some of the links on this site are Affiliate Links and if you use them to make a purchase, we may earn a small commission. For more information, read our Disclosure Policy.
---
During our two week stay in Lisbon, we've been in more churches than we can count. As we wander the streets, if we come across a church with open doors, we take a peek inside. Churches of every size and style have elicited gawking from us as we take in the beauty and history of the churches in Lisbon, Portugal.
We've been the sole visitors in enormous churches, our echoing footsteps the only sound and we've walked into smaller, lesser-known churches where every pew is filled for evening mass. Being that it is Christmastime, simple decorations add a festive touch, Nativity scenes are on display and almost every church hosts a Christmas concert.
10 Churches in Lisbon, Portugal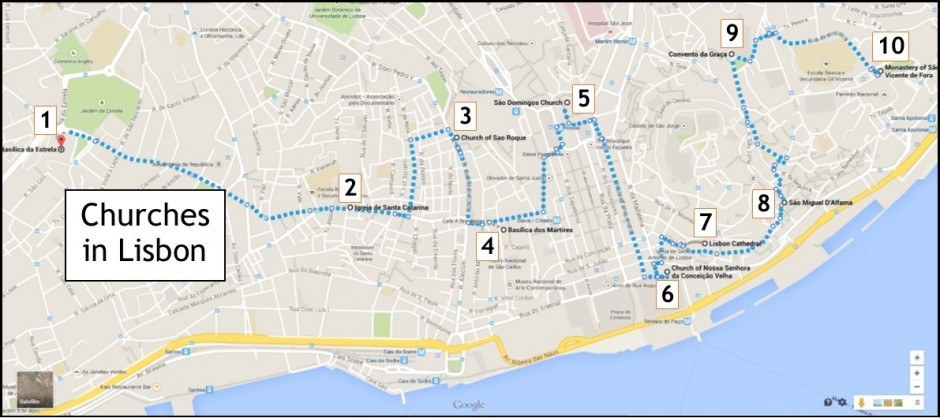 #1: Basilica da Estrela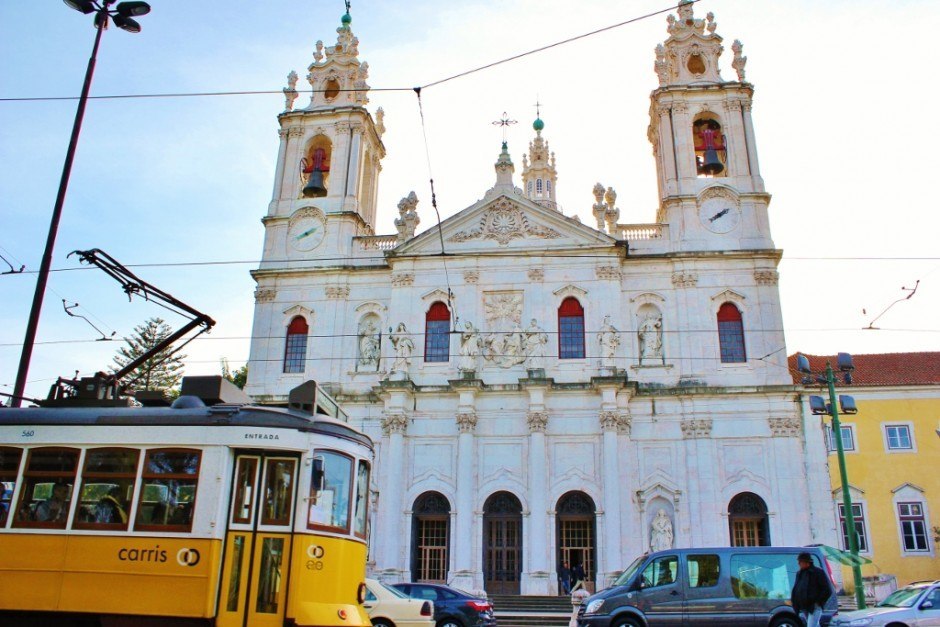 #2: Igreja de Santa Catarina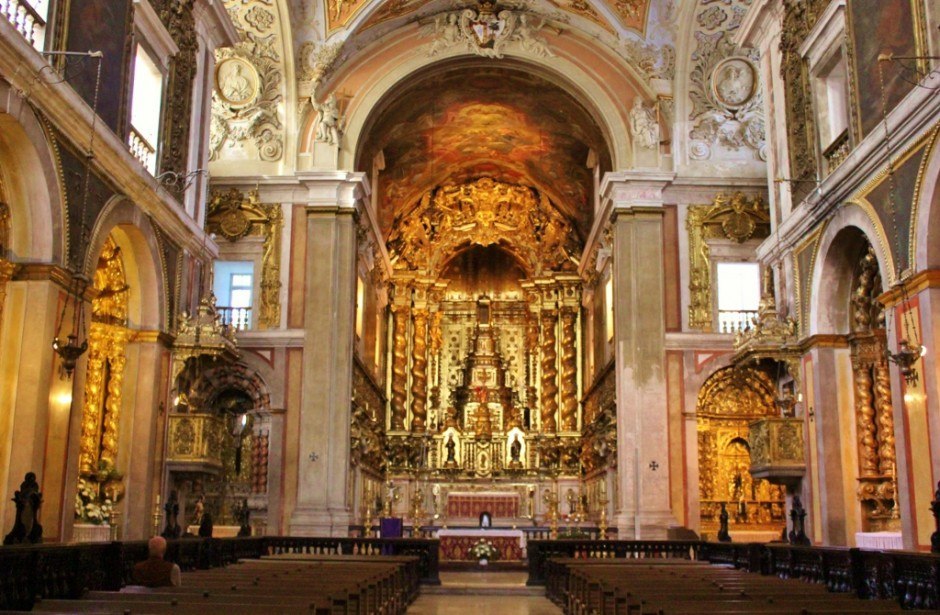 #3: Church of Sao Roque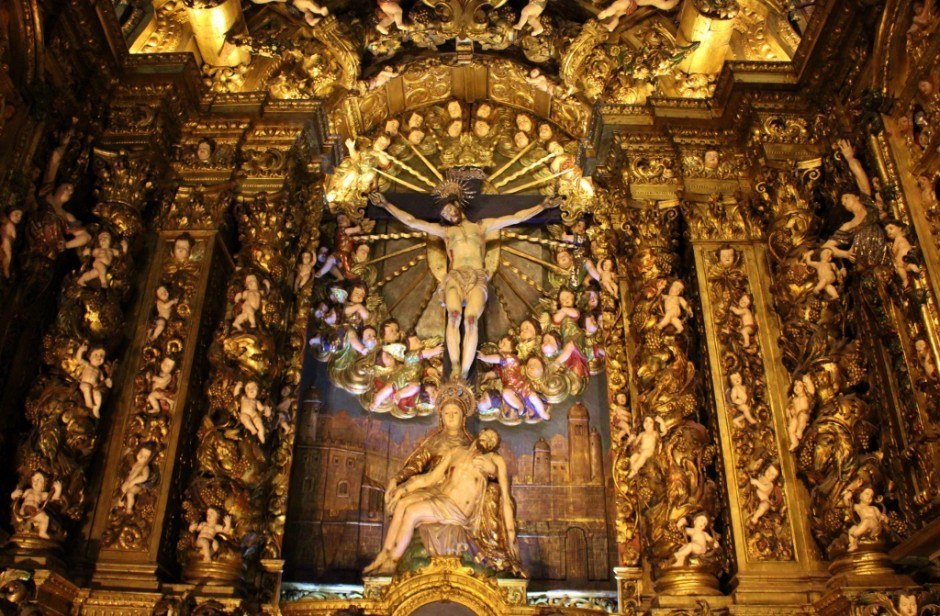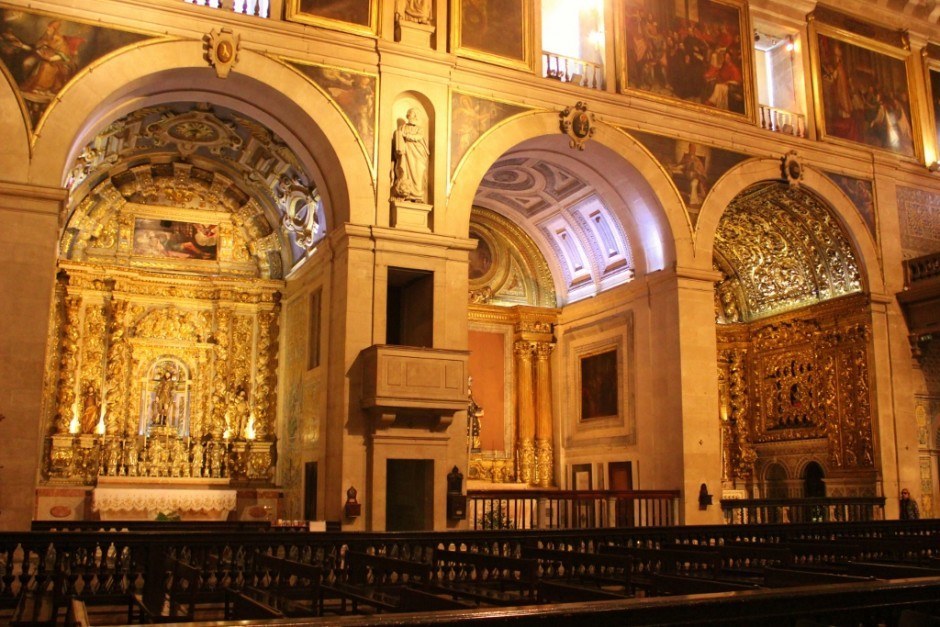 #4: Basilica dos Martires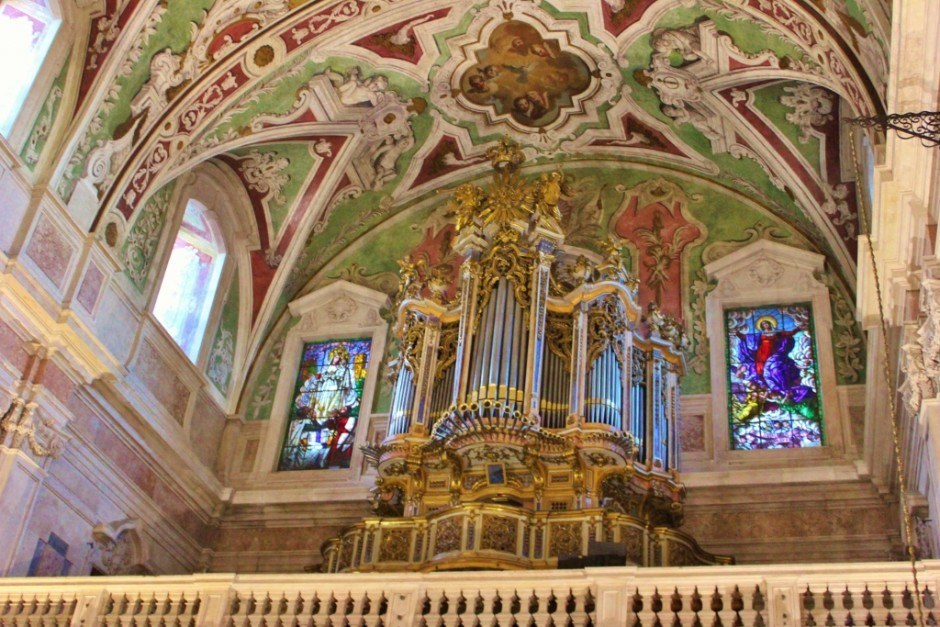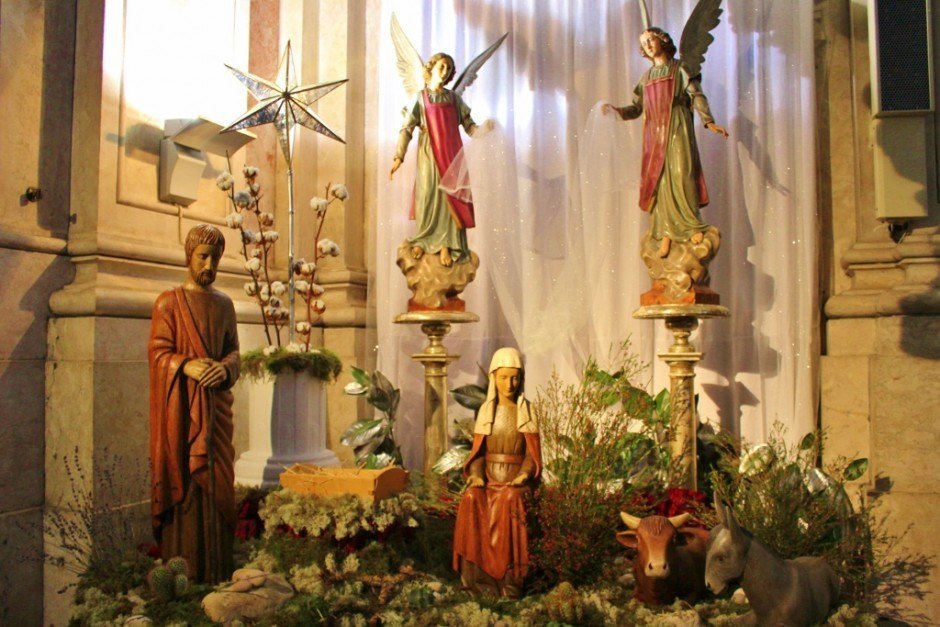 #5: Sao Domingos Church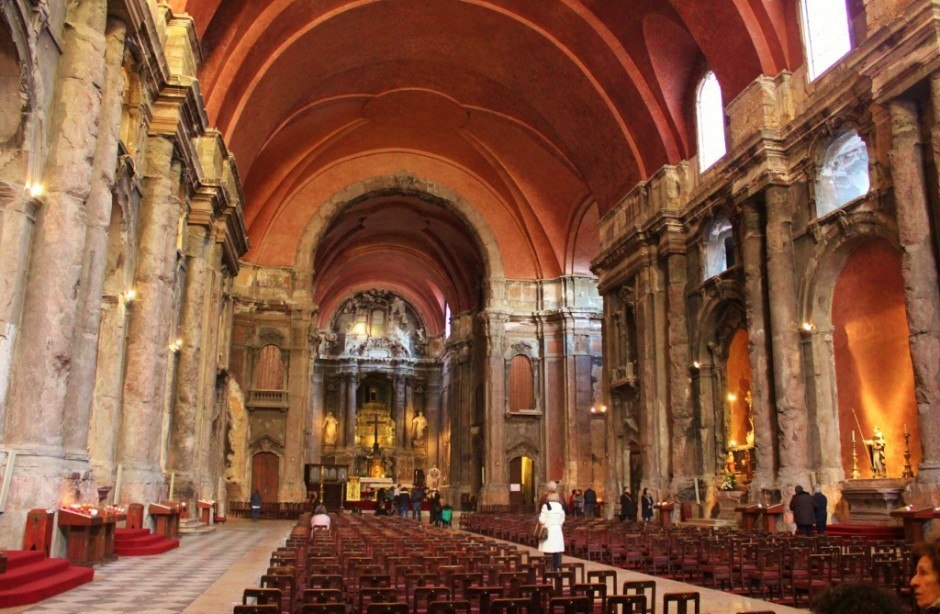 #6: Church of Nossa Senhora da Conceicao Velha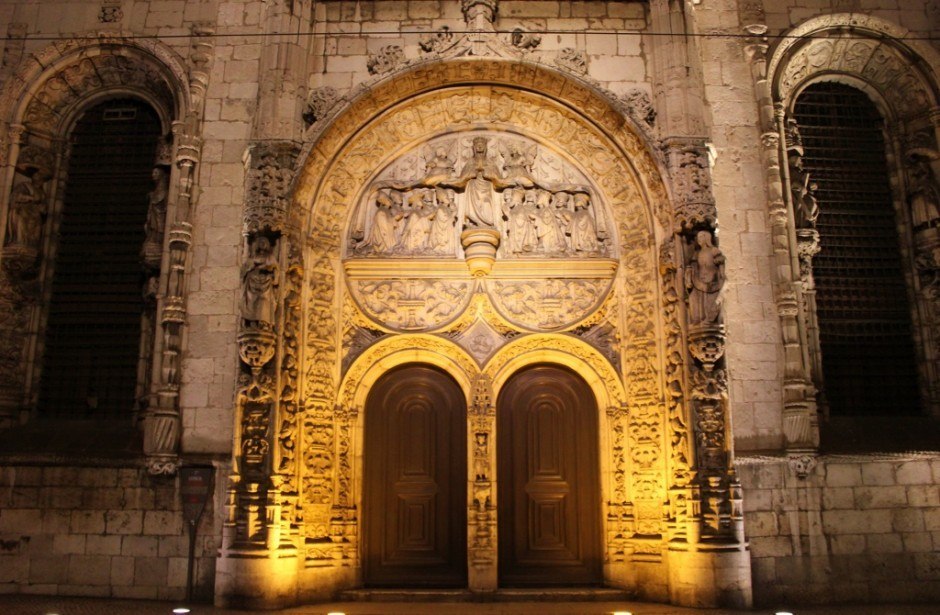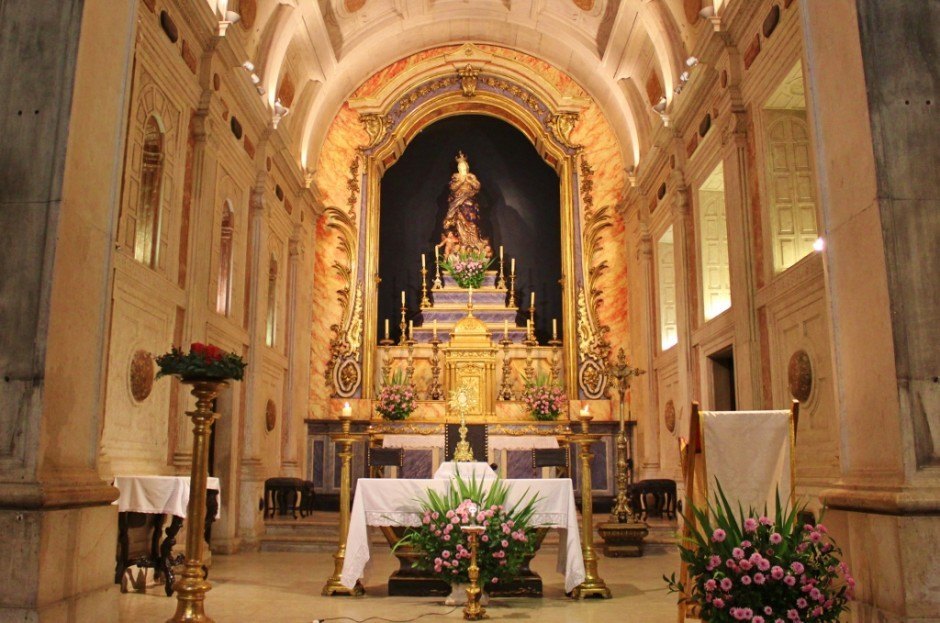 #7: Lisbon Cathedral (Se)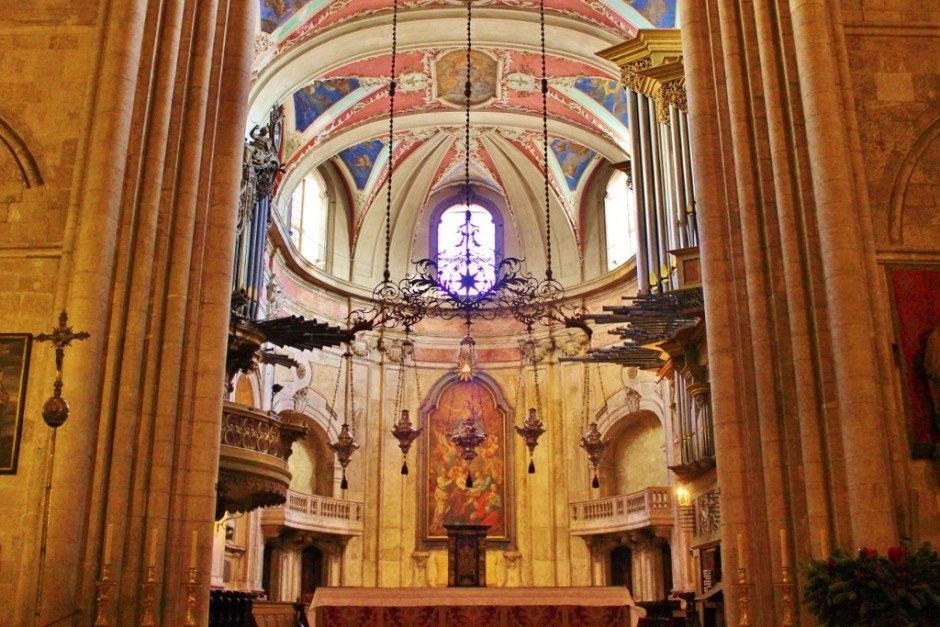 #8: Sao Miguel d'Alfama
#9: Igreja da Graca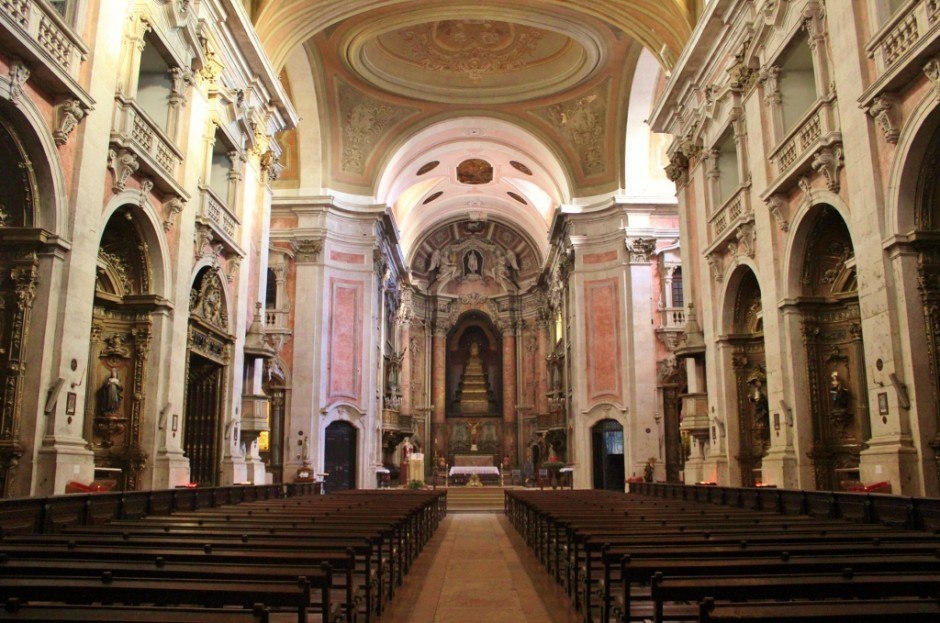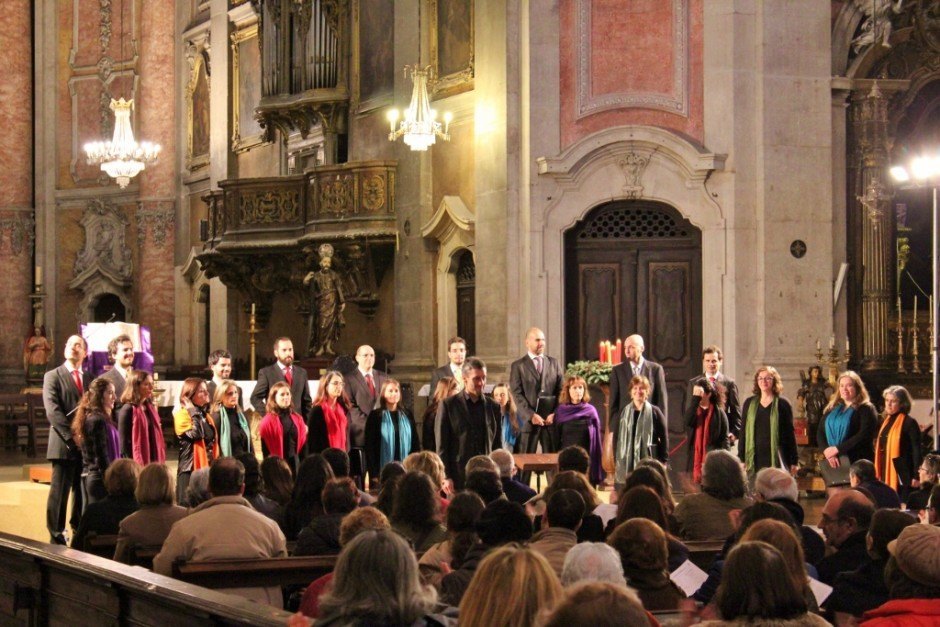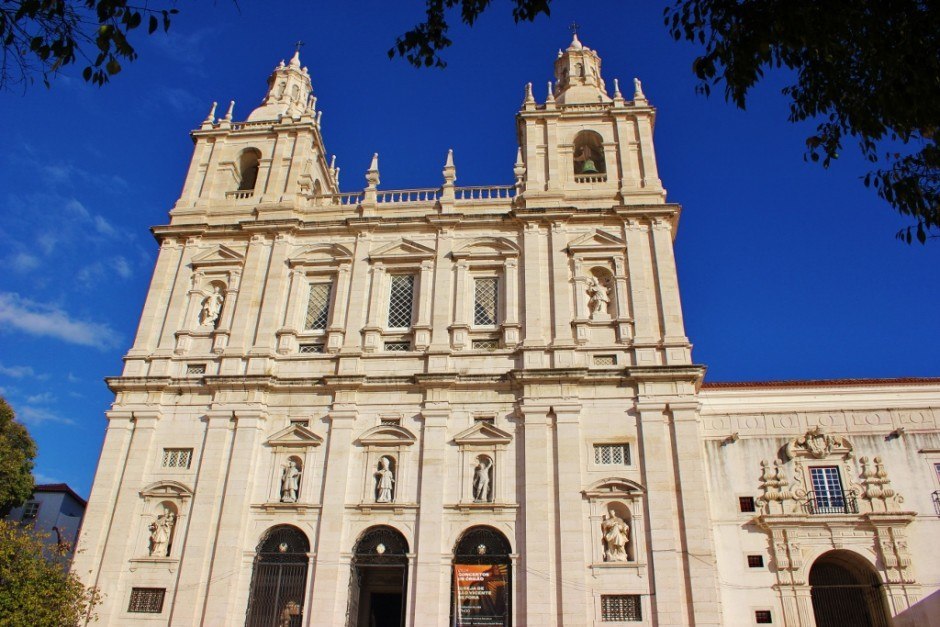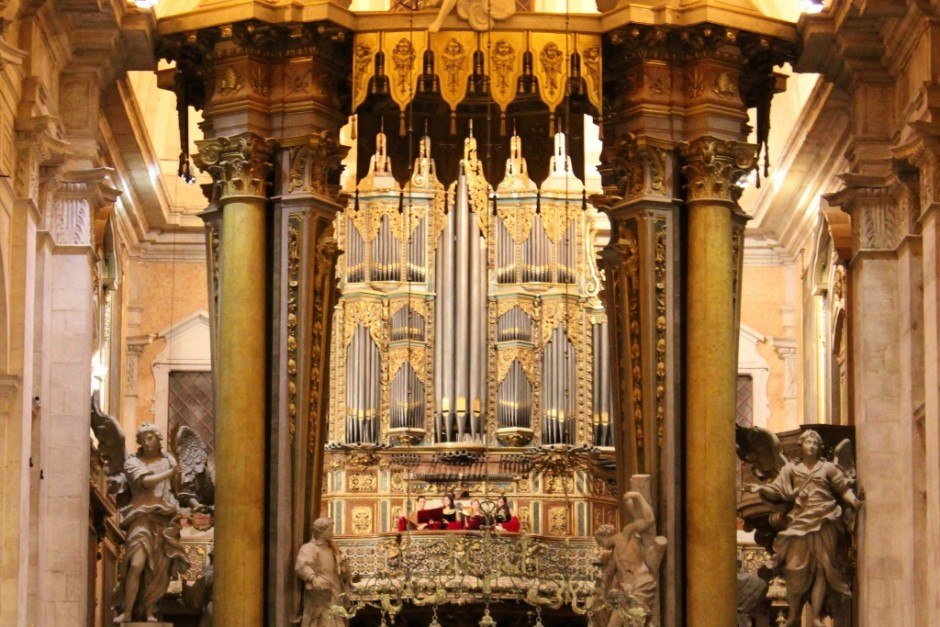 Our top tips for your trip to Lisbon
Where To Stay
During our visit to Lisbon, we stayed in this awesome Airbnb Apartment. (Not already a member of Airbnb? Use this link to create an account and save money on your first stay!) However, for those who prefer staying in traditional accommodations, there are many hotels to choose from in – or close to – the city center. Check out these top-rated hotels (based on guest reviews!) for your upcoming trip:
Or These Hostels:
What to eat in Lisbon
Get the ultimate Lisbon food guide, Lisbon in 100 Bites.
Before You Go
Not everyone in Lisbon speaks English! Take interactive language learning courses with Babbel to learn Portuguese prior to your trip!
Don't forget to pack a pair of lightweight and comfortable walking shoes. I (Sarah) have traveled with these shoes by Columbia, Skechers and Reef. Kris prefers wearing these shoes by Merrell and Sanuk.
We're certain you'll be snapping tons of photos during your trip. Rather than relying on your mobile phone to capture the sights, upgrade to an actual camera for higher quality photos. We travel with a Canon Rebel (which takes amazing photos, but can be a bit clunky) and a Canon PowerShot ELPH (which takes beautiful pictures, is slim and lightweight – and the new models are wifi enabled so you can share your trip pics to social media in real time!).
It's easy to get turned around or lost in any new city! Be sure to have a good city map and/or guidebook prior to arriving.
We think travel insurance is essential! If you haven't already obtained travel insurance for your trip, travel protected with World Nomads.
Want more travel planning tips? Head over to our Travel Planning page for our complete packing list and other travel resources!
Like what you're reading? Join the journey!
Subscribe to JetSetting Fools and get new blog posts and our quarterly newsletter direct to your inbox:

We want to know: Of all the churches in LIsbon, Portugal, do you have a favorite? Tell us in the comments!
Pin it! See all of our travel pins on our JetSetting Fools Pinterest Board.