Hey there! Welcome to JetSetting Fools! You will find our best travel tips for destinations worldwide. Some of the links on this site are Affiliate Links and if you use them to make a purchase, we may earn a small commission. For more information, read our Disclosure Policy.
---
Part Four in a series: Out our front door: The streets of Alfama. Every time we book accommodations in a new city we are taking a leap of faith. We rely on reviews and attempt to seek out places with local flavor that are still within walking (or public transportation) distance to sights. We couldn't have been more spot-on with our stay in Lisbon.
Lisbon, the capital of Portugal, spreads out from the banks of the Tagus River; many neighborhoods cover the hilly land, each with their own distinct personality. To the east of the city center is the Alfama district, it nods to the past with a tangle of narrow, cobblestone streets and laundry drying on lines outside windows. Our apartment is in the heart of it. Although tourists flock to the area for the Castle of Saint George, the Se Cathedral and the National Pantheon, it doesn't feel touristy, but rather like a community.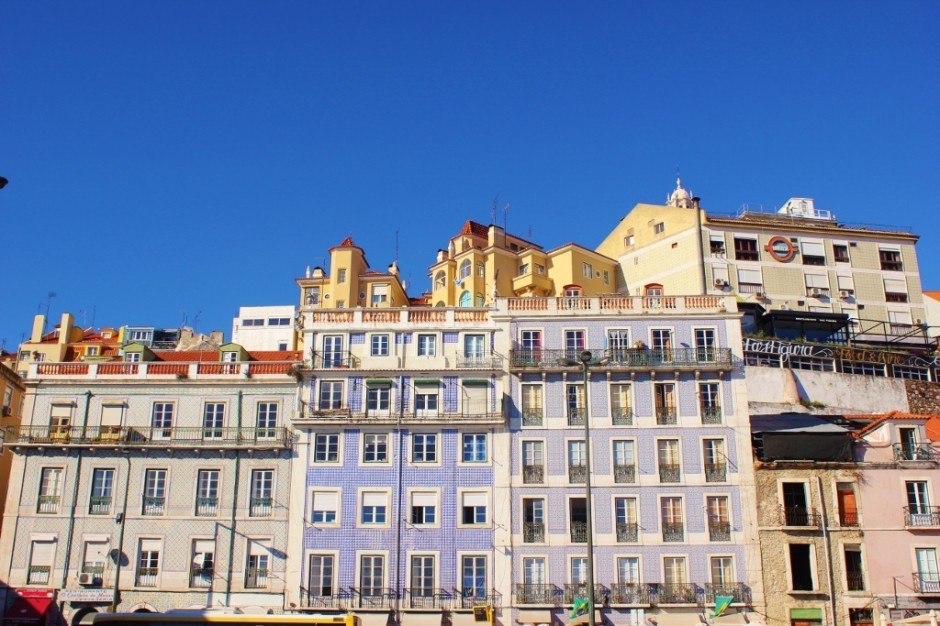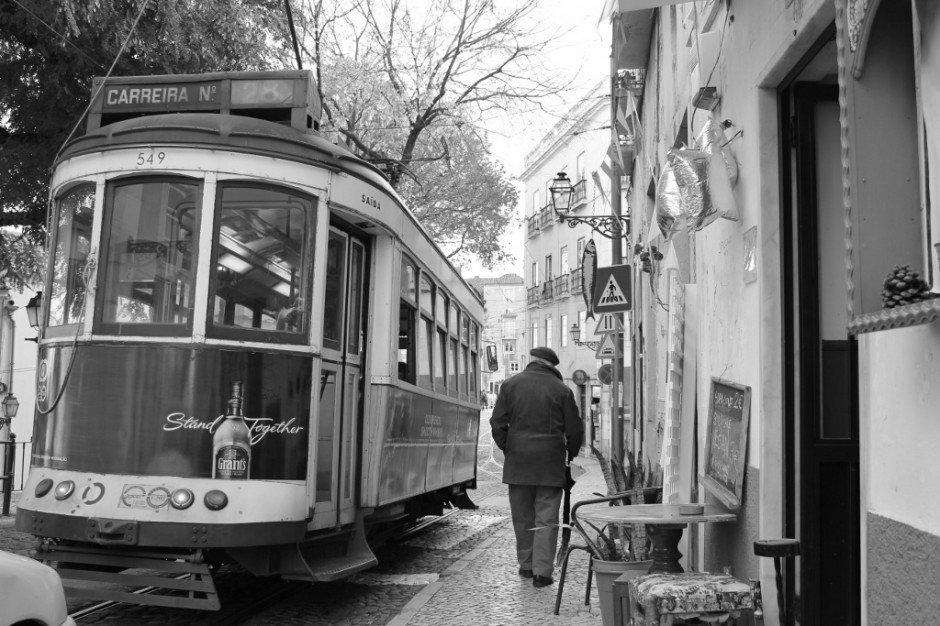 It would be simple to stick close to the touristic sights and claim that we'd 'experienced' Alfama, but the charm of the neighborhood seems to come alive on the less traveled streets. It is easy to get off the beaten path by roaming – with no set agenda, except to get lost. We've wandered the maze of alleys and found quaint squares, small churches, hidden cafes and lookout points that are local hangouts.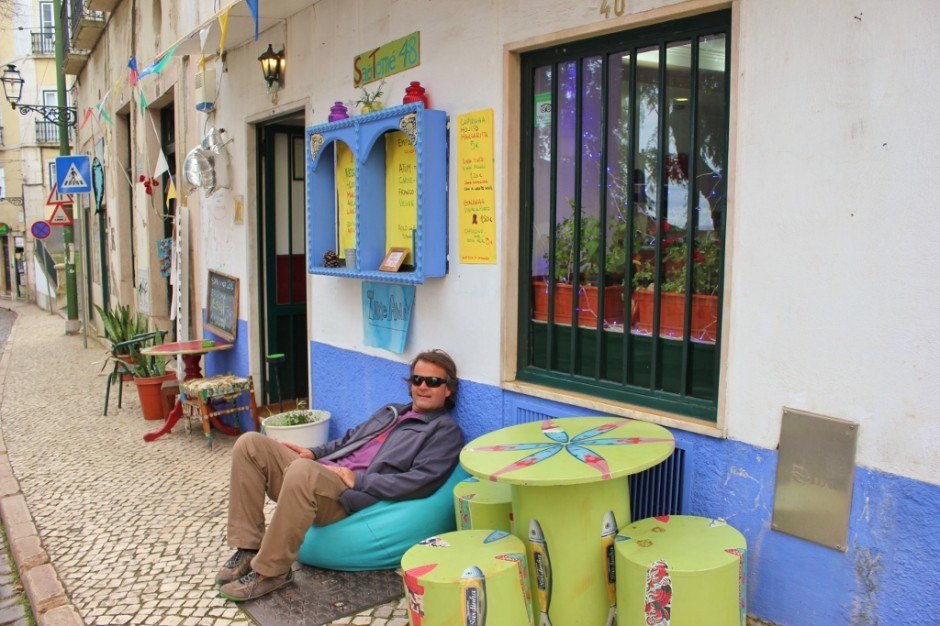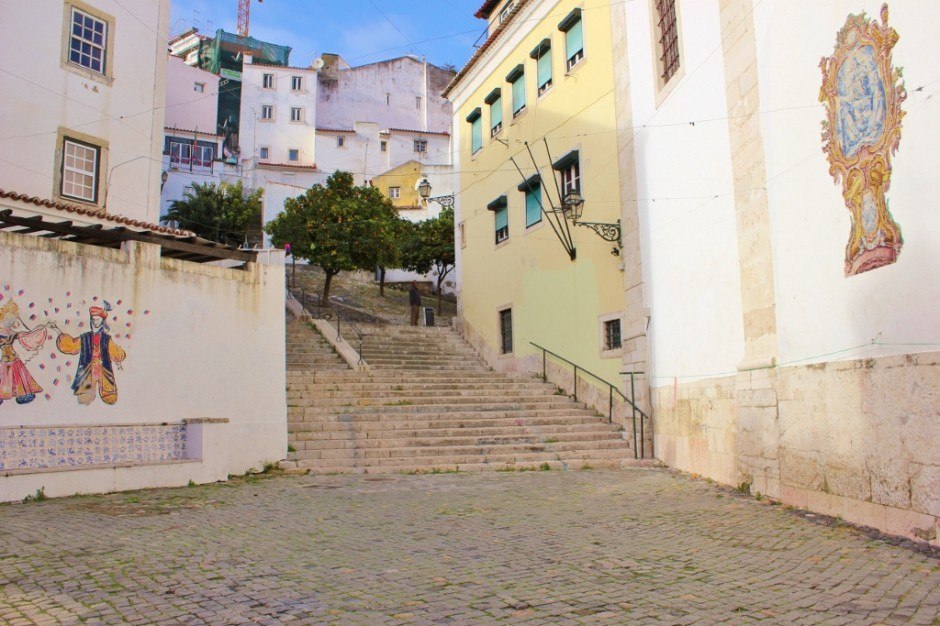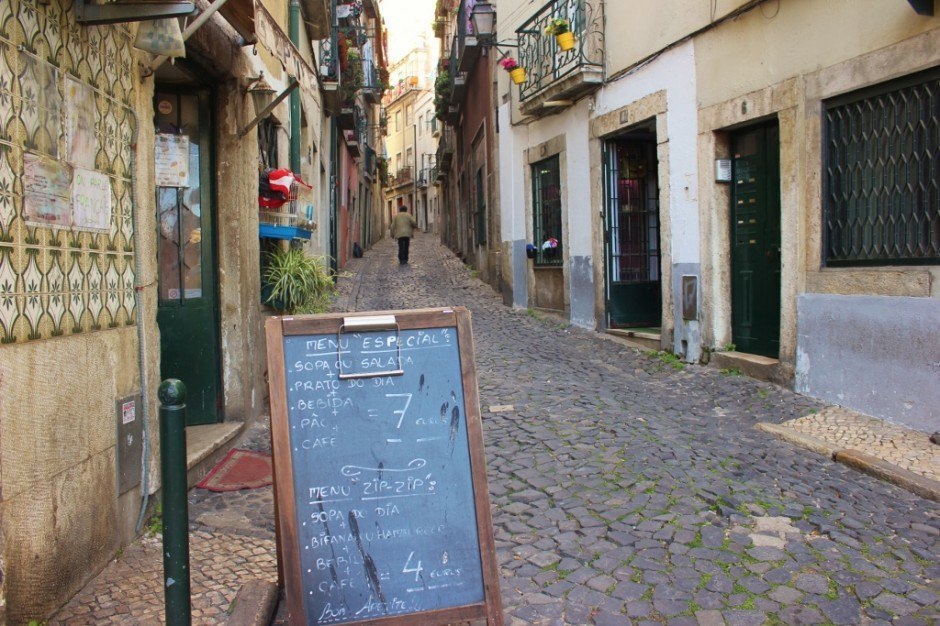 Women hang out their windows gossiping as they put sheets out to dry. Trams ramble down tracks on streets barely wide enough for the car (and we press up against the building to make sure we are out of the way!). Many building exteriors are covered in traditional tiles and the ones that aren't are often covered in graffiti instead.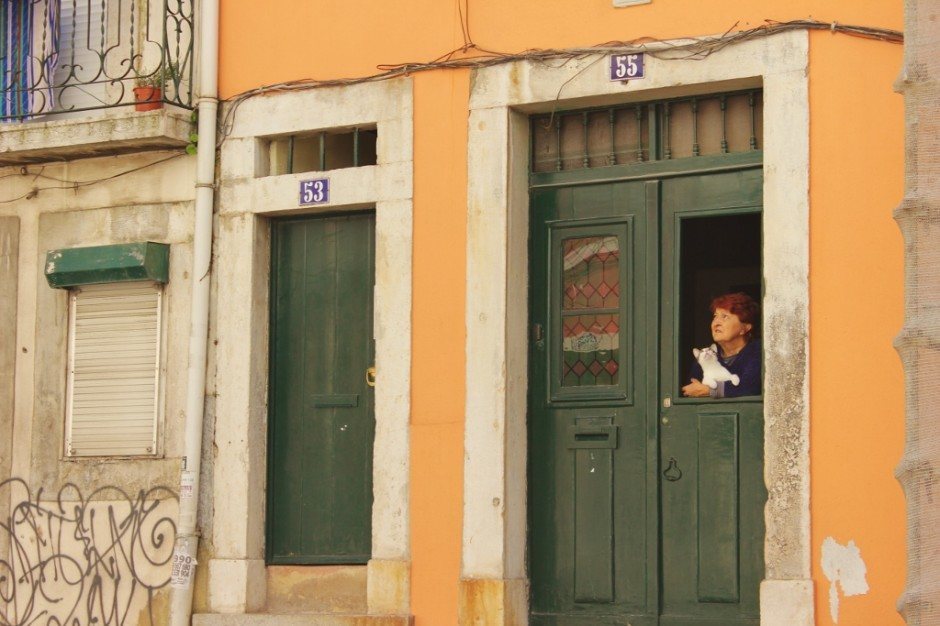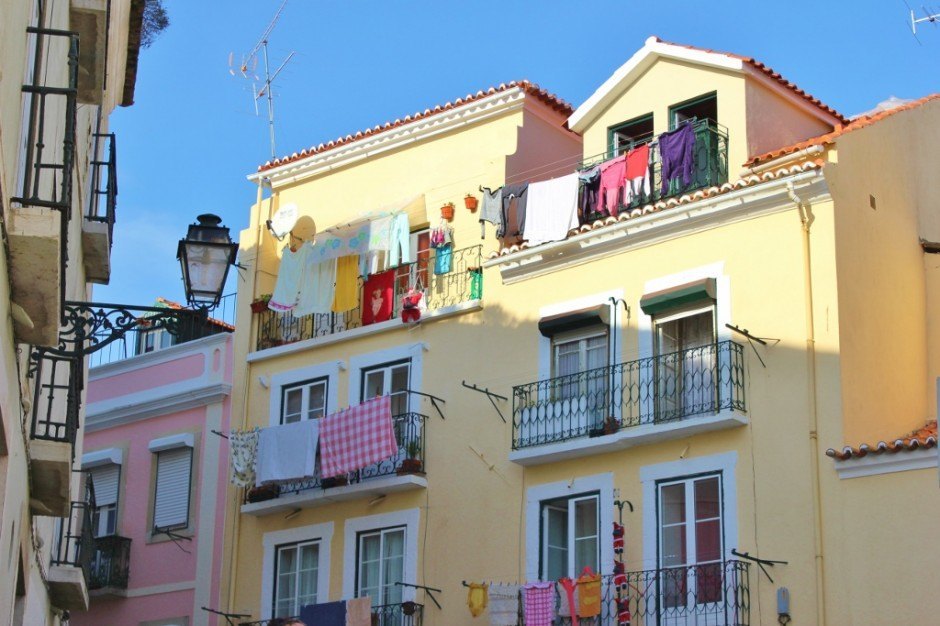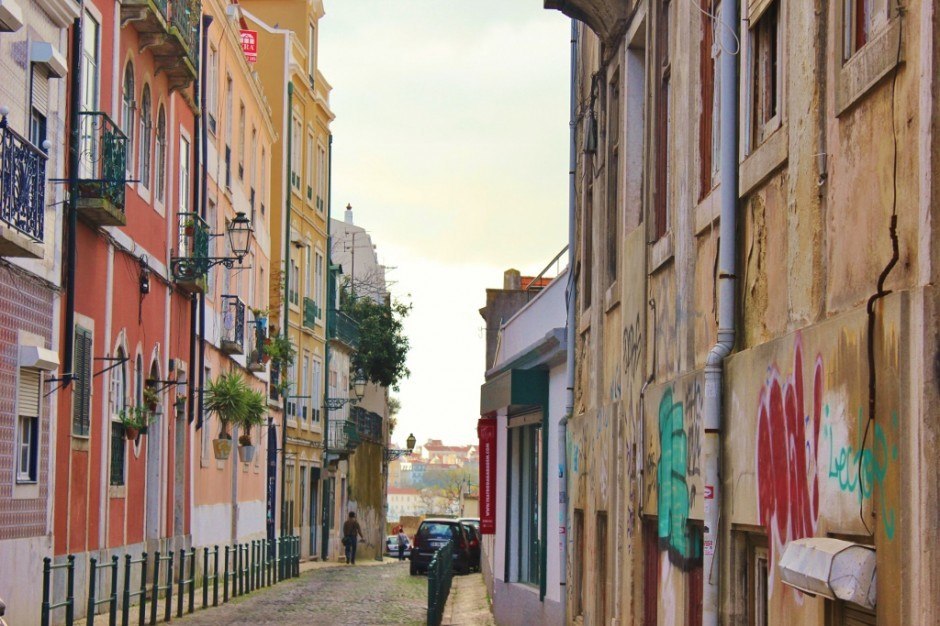 We climb steep hills only to find that once we arrive at the top, there is yet another road leading up, stairs leading down or a path that curves out of sight – rarely finding the end to the road. We pass by homes with doors that are only four feet tall and easy-to-miss mini-markets selling a small selection of fresh produce, wine, and pantry essentials. Cafes are easier to spot as they usually have a few tables and chairs set up outside and offer incredibly inexpensive pastries, sandwiches, beer and wine. Not, perhaps, the ambience most visitors desire, but we enjoy watching the local clientele and can appreciate the Portuguese-only speaking staff (even though we clearly struggle).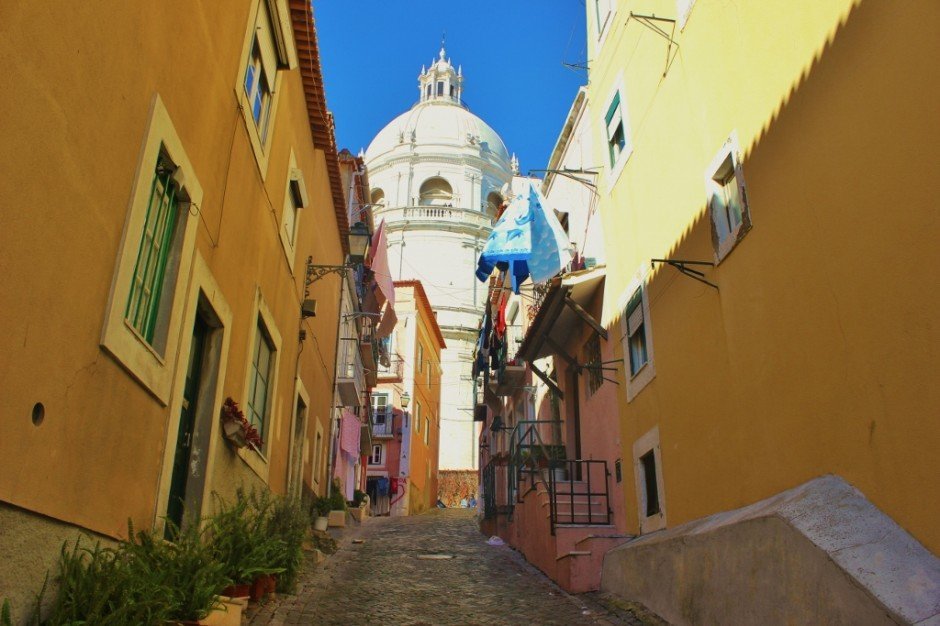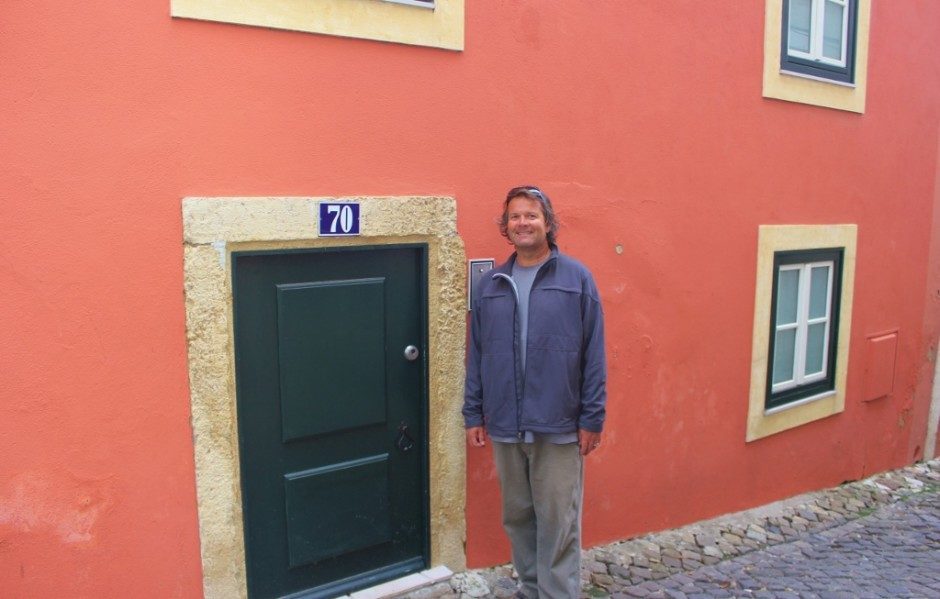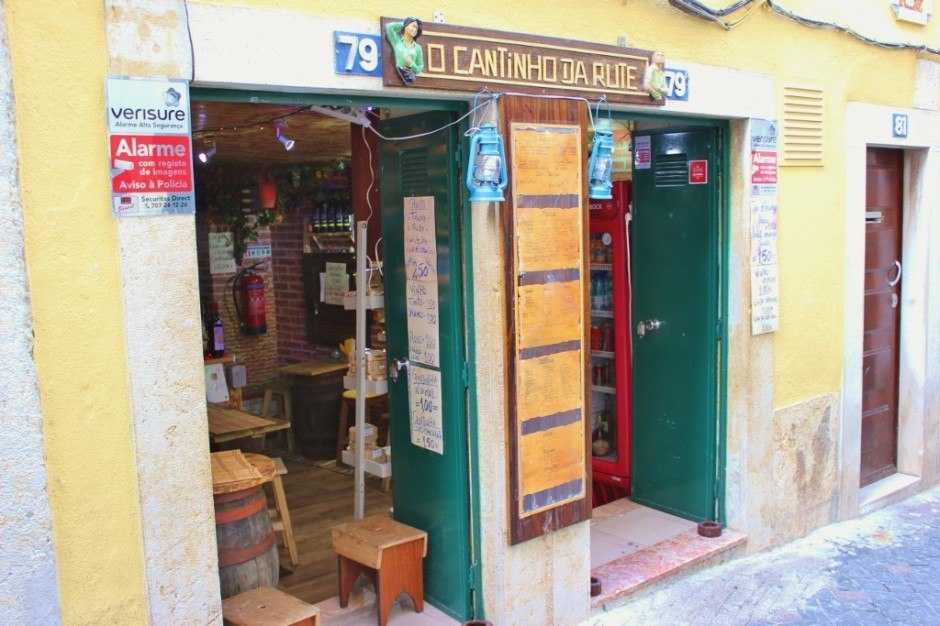 Every street is a new adventure as we explore the area right out our front door.
We want to know: Have you spent time wandering the streets of Alfama? What did you discover there? Tell us in the comments!
Pin it!