Hey there! Welcome to JetSetting Fools! You will find our best travel tips for destinations worldwide. Some of the links on this site are Affiliate Links and if you use them to make a purchase, we may earn a small commission. For more information, read our Disclosure Policy.
---
Singapore Marina Bay self-guided walking tour – Part 2 in a series
We had three days to explore Singapore. Setting out on foot each day, we completed three different walking tours: Singapore Downtown sights, Marina Bay and Chinatown, Temples and Clark Quay. An ambitious person could link the three tours together for one long day of Singapore exploration! Continued from Singapore Downtown self-guided walking tour (Part 1)
Singapore Marina Bay self-guided walking tour
Marina Bay
Recharged after lunch, we retraced our steps back to the Fullerton Hotel and took the air-conditioned underpass beneath the street to get to the marina. We marveled at the Marina Bay Sands Hotels across the water, looking as if the towers emerged from the depths of the sea, sweeping a boat right out of the water and hoisting it up in the air. The shiny, lotus-looking ArtScience Museum looks dwarfed in comparison, but together they look futuristic and it is simply impossible not to stop and gawk at it.
Merlion Fountain
We walked out to the Merlion fountain; a symbol of Singapore, it's a creature with a lion's head and fish body. Of course, we couldn't resist snapping photos from every angle. From here, we started our walk of the perimeter of the reservoir counterclockwise.
Clifford Pier and Marina Bay Financial Center
We escaped the heat of the day with a wander through posh Clifford Pier, but then reemerged to take in the views from The Promontory. Before heading to the Marina Bay Sands complex, we detoured to the Marina Bay Financial Center to check out Level 33, the world's highest brewery on the 33rd floor of Tower 1.
Level 33
Not dressed in business apparel and a little unsightly from our day tramping around in the heat, we were unsure if we would even be let in – and, quite frankly, a little suspect about whether or not they actually brewed beer on the 33rd floor at all. Much to our surprise, they ushered us in right past the tanks which were busy brewing beer to prime seating on the balcony overlooking the city, the reservoir and out to sea. The beers weren't 'cheap' ($10 USD for .5L), but quite tasty and refreshing in the stifling heat. Besides, we would have paid that just for the view….so the beers were essentially free. (How's that for justification?)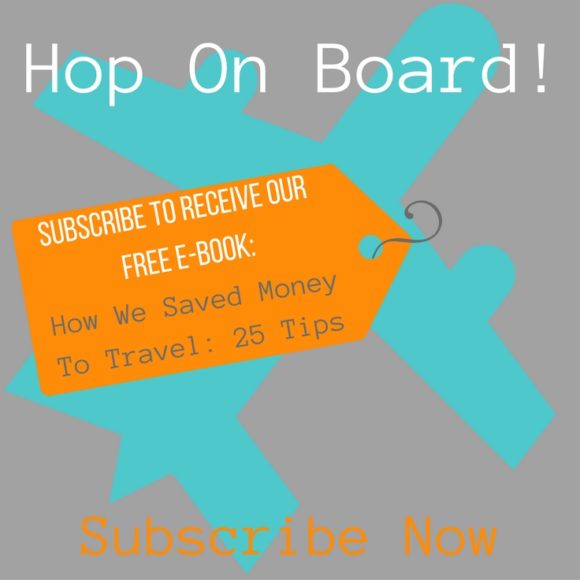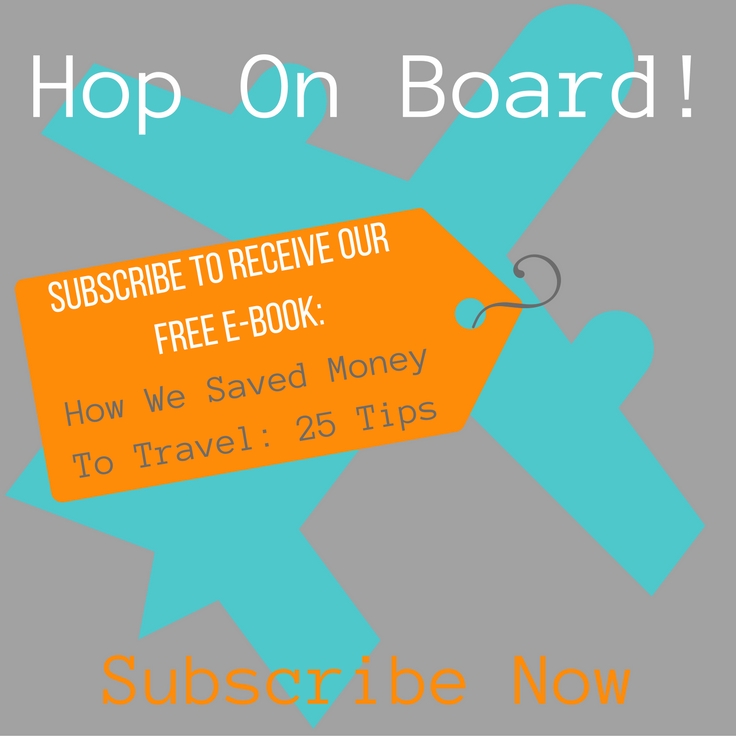 Shoppes at Marina Bay Sands and the Helix Bridge
As difficult as it was to leave, we finally got back on our tour and made our way through the Shoppes at Marina Bay Sands, which was all very Las Vegas-esque, complete with high end shops, restaurants, a casino and even an indoor 'river' with gondola rides. When we had walked the length of the complex, we exited right onto the Helix, a DNA looking pedestrian bridge with lookouts offering views of the marina and city from different vantage points. We completed the last leg of our reservoir walk along the Marina Promenade, passing The Float – a professional soccer field on the water – and the Esplanade – the bug-eyed looking theater.
Detour from Marina Bay to nearby Boat Quay
Feeling a bit thirsty (go figure!), we headed in the direction of Boat Quay, where an original cluster of shop houses have been converted to restaurants and pubs. Located on the south side of the Singapore River where the water expands out like the belly of a fish, shops were built here as it was considered a sign of wealth, prosperity and good fortune. In the 1860s, the majority of the shipping trade took place at Boat Quay, but now it is geared toward tourists and is alive with happy hours. The best deal we found was $9 jugs of Anchor beer, which even included riverside seats.
Marina Bay Sands light show and Makansutra Gluttons Bay
After a few jugs, we were ready to eat and explore away from touristy Boat Quay. We wandered back to the marina by the Esplanade just in time for the impressive Marina Bay Sands light and water show on the reservoir. Afterwards, we followed the crowds into Makansutra Gluttons Bay, a chock-a-block, tourist-edition of the traditional hawker stalls. The place was packed and food was being cooked up at a frenzied pace. We picked Soon Lee Fried Hokkien Prawn Mee for two plates of spicy noodles and ate with the masses at plastic picnic tables.
Click here to continue to Sinapore Chinatown and temples self-guided walking tour.

Before You Go: Our top tips for your trip
Want more travel planning tips? Head over to our Travel Planning page for our complete packing list and other travel resources!
Like what you're reading? Join the journey!
Subscribe to JetSetting Fools and get new blog posts and our quarterly newsletter direct to your inbox:

We want to know: What would you add to our Singapore Marina Bay self-guided walking tour?
Pin it! See all of our travel pins on our JetSetting Fools Pinterest Board.