Hey there! Welcome to JetSetting Fools! You will find our best travel tips for destinations worldwide. Some of the links on this site are Affiliate Links and if you use them to make a purchase, we may earn a small commission. For more information, read our Disclosure Policy.
---
Vietnam, as a country, is affordable. At least more affordable than any other country we have traveled to so far on our journey. We weren't sure what to budget for Phu Quoc, Vietnam – an island off the southern tip of the country. We were pleased to find it wasn't only affordable, but offered luxuries we haven't been able to indulge in recently…and we took advantage that we could afford them now.
Budget for Phu Quoc, Vietnam: Beachfront Accommodations
The island has endured a boom of sorts in recent years with resorts popping up on the entire two-mile stretch of Long Beach, the beach closest to the largest town on the island. 'Resort' is a multifaceted word in Vietnam and seems to include anything from aging guesthouses to brand-new sprawling properties and prices to match.
Small, newer beachfront bungalows are plentiful and affordable – offering guests like ourselves a room (with air con!) just steps from the sand for about $40 USD a night. We chose Phuong Binh Guesthouse, run by Bich, as our island home with a clean, powdery beach, loungers, umbrellas, hammocks and a fantastic, feet-in-the-sand restaurant attached. The beach is literally out our front door. We fall asleep and wake up to the sound of the waves – and never stray far as we enjoy the simplicity of island life.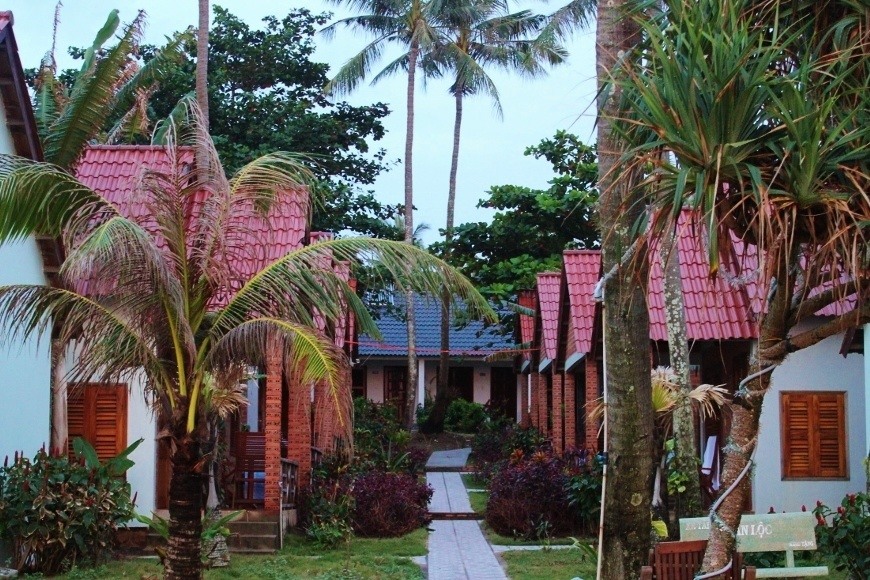 Budget for Phu Quoc, Vietnam:
Massages on the Beach
I'm a sucker for a good massage. Even better: a good massage on the beach for cheap. And by cheap, I mean a one-hour massage for as little as $5 USD. Women set up massage pads on beach loungers under umbrellas and offer a range of services including everything from a full body massage to pedicures (only $3!) to hair removal.
Classier joints take up entire huts and include music and the price increases accordingly, but still a budget choice. We opted for the one-hour massage near the surf and negotiated in an aloe wrap all for just $9.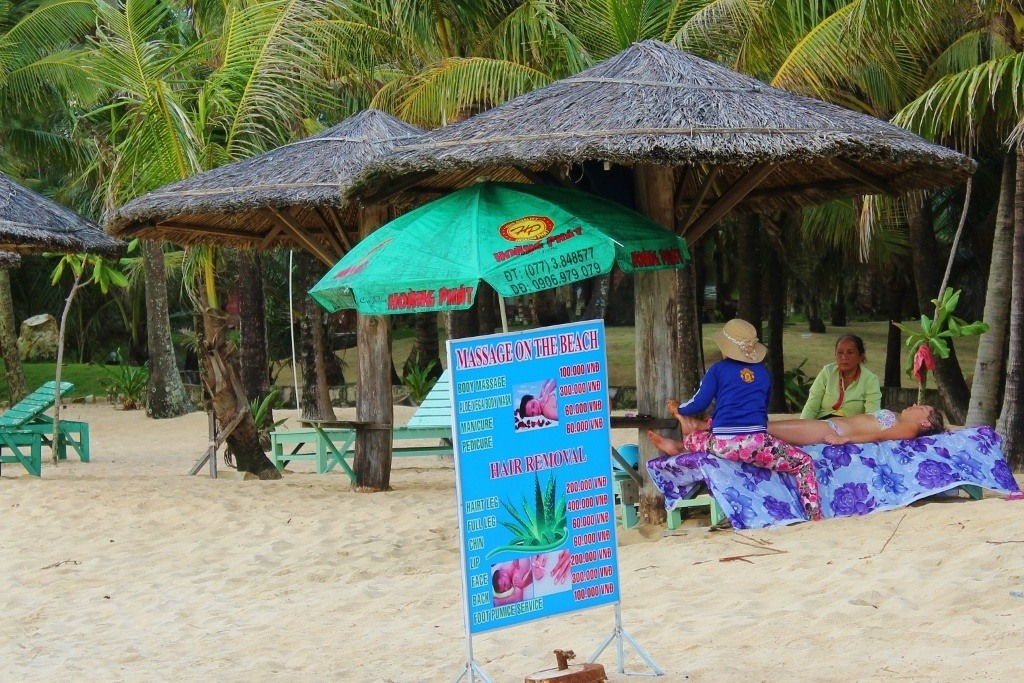 Budget for Phu Quoc, Vietnam:
The Night Markets
We've been to plenty of markets and eaten a ridiculous amount of street food, but nothing has compared to the feast we had at the Night Market in Duong Dong. In reality, it's more of a pop-up restaurant scene than a market. Each place displays their fresh caught seafood – fish, squid, snails, crab, lobster, and shrimp – most still living. We grabbed a basket, filled it up and handed it over to the chef (the guy hovering over the charcoal grill) and waited for it to be seasoned and cooked to perfection. Probably the freshest seafood I've ever had and the entire smorgasbord was about $15 USD.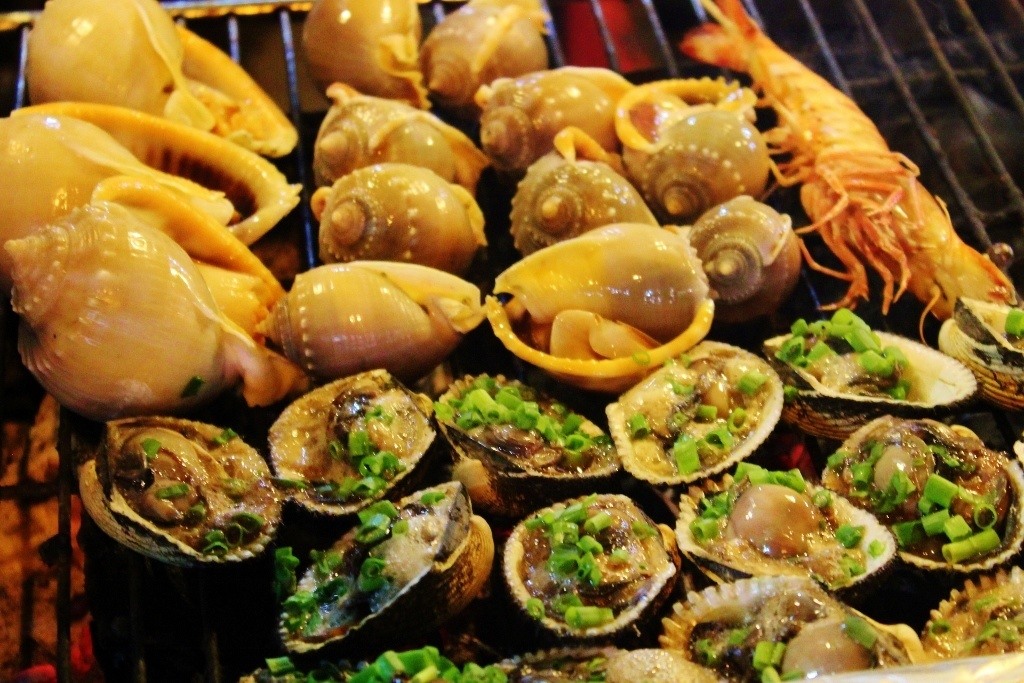 Budget for Phu Quoc, Vietnam:
Beer
Since we started traveling, we've found beer isn't nearly as affordable as we thought it would/should be…until we got to Vietnam. Even on Phu Quoc, beer is cheap, often offered in restaurants for less than a dollar and cheaper in the stores. Heck, it's cheaper than coffee! Being able to throw a few back at a beachside restaurant without considering how it will affect the budget has been a luxury all on its own!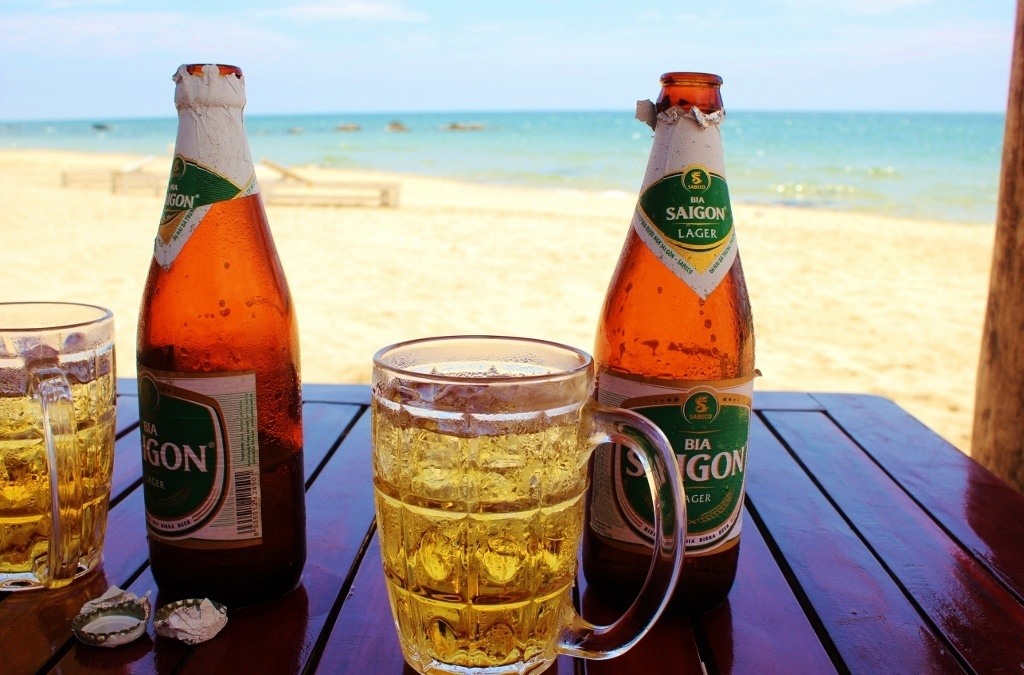 Budget for Phu Quoc, Vietnam:
Sunsets
OK, so sunsets are always free, but these seemed luxurious. Every night we are treated to a stunning display as the sun sets over the water. Even after a stormy day, the sky put on a show of bright pink colors at sunset. About a half hour before the sun goes down, we grab a few beers and a lounger and, along with the rest of the guests, settle in for the sight.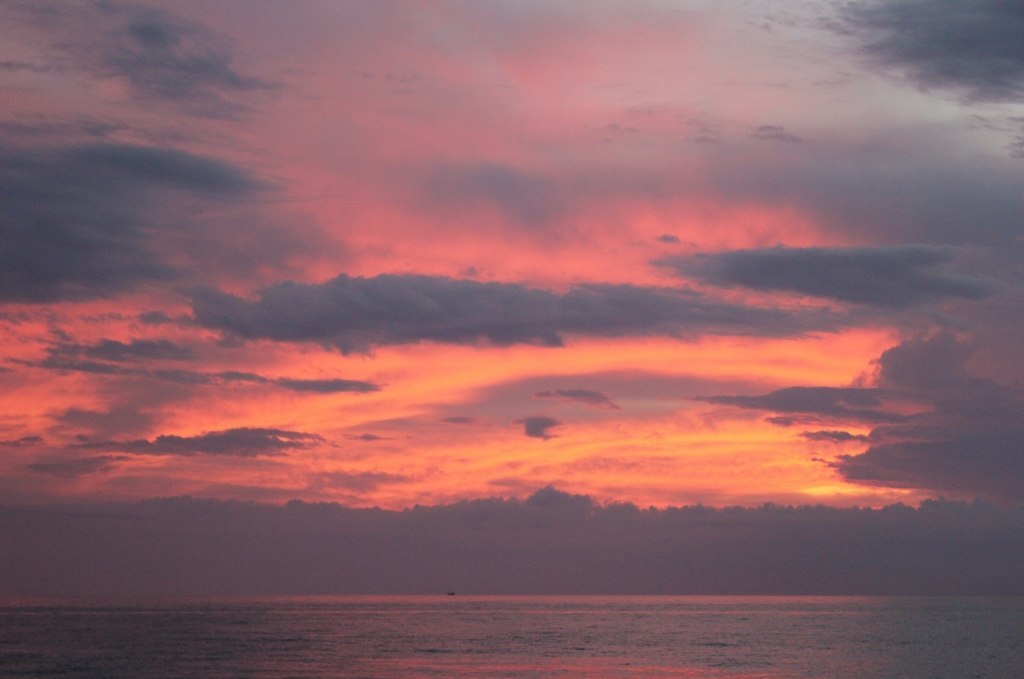 We want to know: How much did you budget for Phu Quoc, Vietnam? Where else in the world have you found budget prices and still felt luxurious? Tell us in the comments!
Pin it!