Hey there! Welcome to JetSetting Fools! You will find our best travel tips for destinations worldwide. Some of the links on this site are Affiliate Links and if you use them to make a purchase, we may earn a small commission. For more information, read our Disclosure Policy.
---
Traveling to new cities every couple of weeks (sometimes days!) has me on my toes – and my nose constantly in a map. It doesn't take much for me to get all twisted around and head in the complete wrong direction for a few blocks.
Thankfully, Kris is a human compass, almost always pinpointing exactly where we are headed before I even open the map from the tourist office. To see the Bariloche sights beyond the main attractions, every day he found new routes between our home and the town center. Here are a few of our favorites that we found along the way:
Bariloche sights:
The Steeple in the Water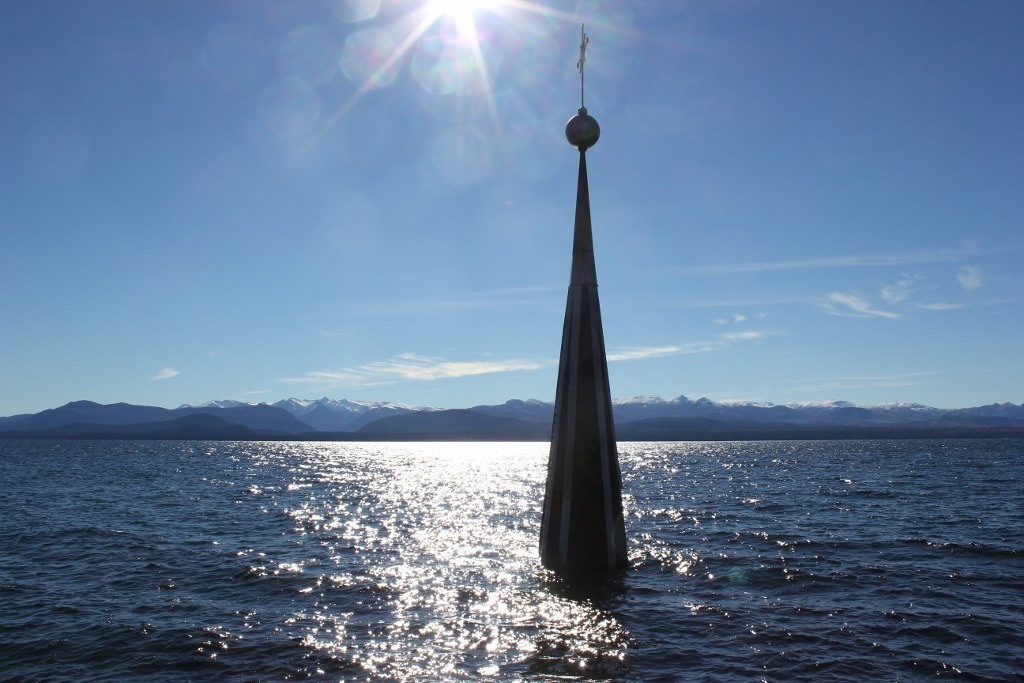 This exact replica of the steeple on the Bariloche Cathedral makes for great photo ops, but since there isn't any information about it, we have created a few theories: 1) The previous church sank into the water; 2) It's a fancy buoy or 3) It designates when you should turn south and get to church!
"Lombard Street" of Bariloche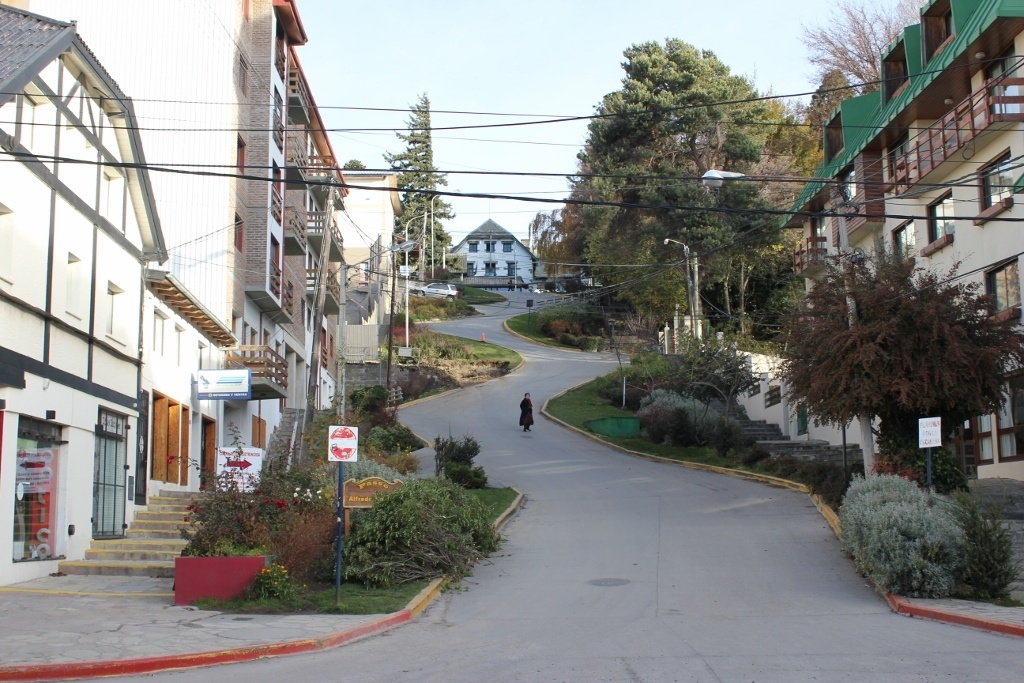 San Francisco is one of our favorite cities in the US and on several of our trips, we would go to Lombard Street, one of America's crookedest streets. This crooked street in Bariloche is on a bit of a smaller scale, but curvy all the same.
Chemamules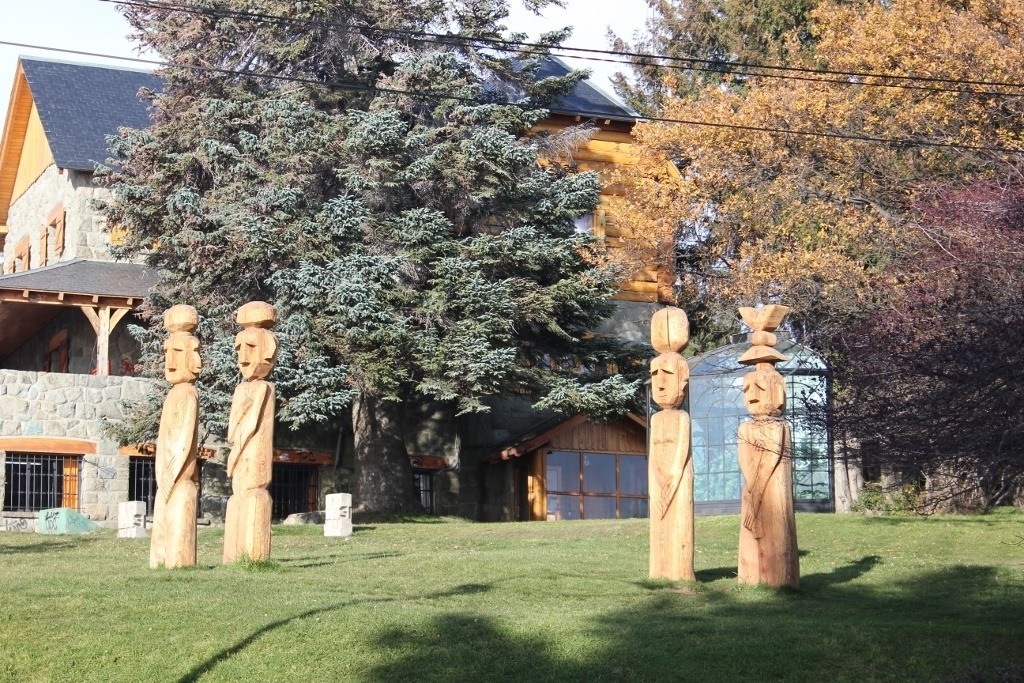 From what we learned (read as: used Google Translate for a dicey English explanation) these 'wooden people' were used in funeral rites and the several that stand on the banks of Lago Nahuel Huapi all face the same direction.
Quaint Church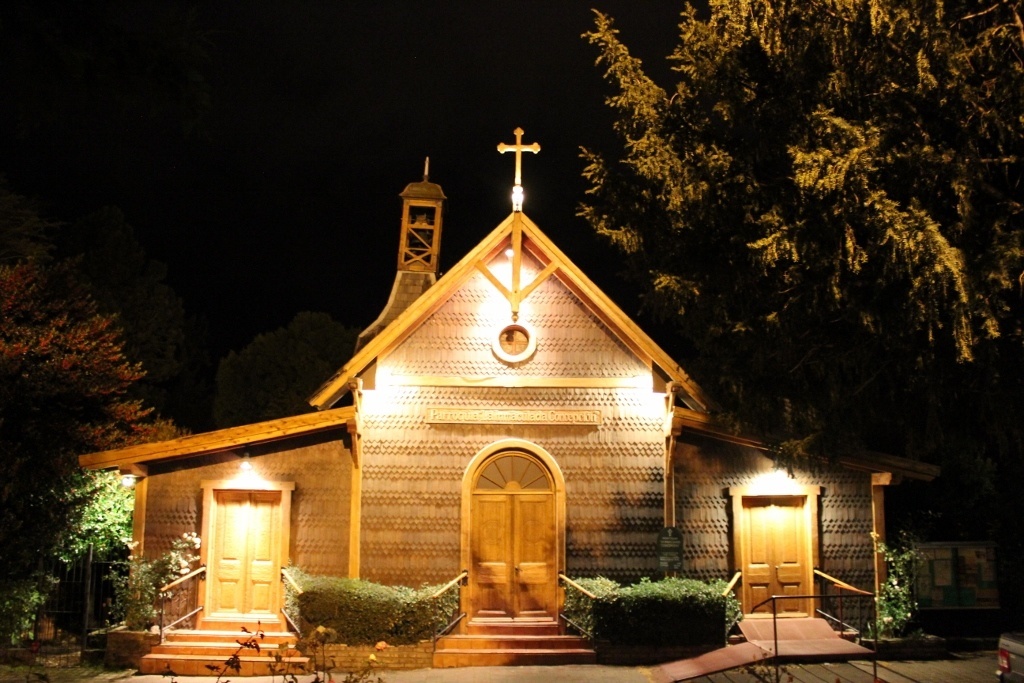 This small church was tucked away in a residential area in the hills of Bariloche. Simple and lovely – one I'm glad we didn't miss!
Chocolates!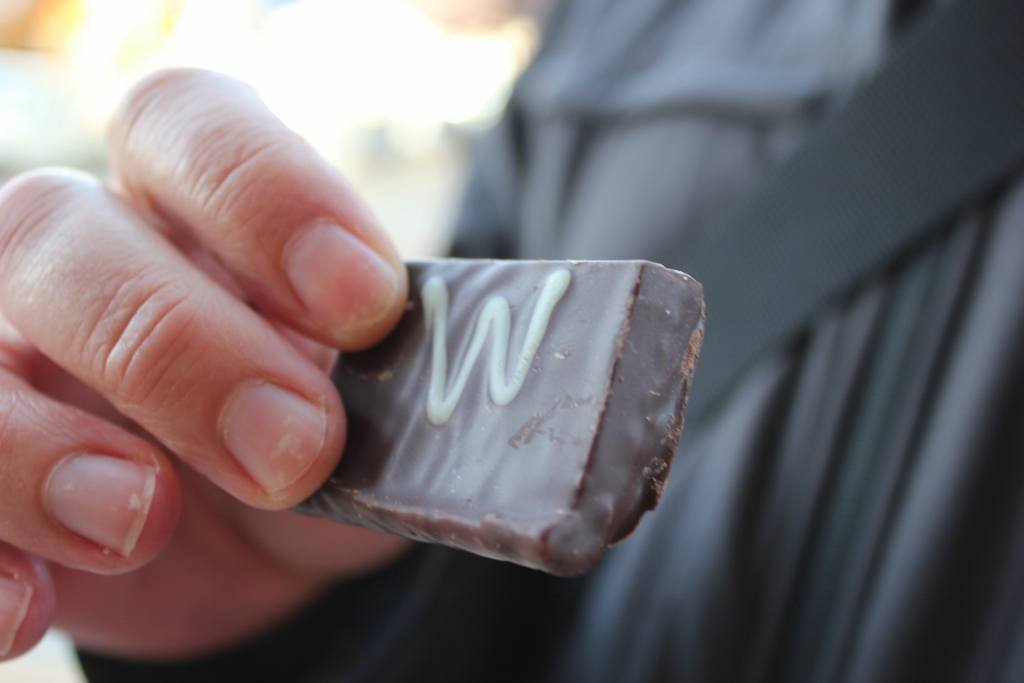 Chocolate shops are everywhere! The most touristy shops could be found on the main drag. But we found a few on the side streets that had chocolates just as tasty. The best part: Free samples!
Crucifix in the middle of the road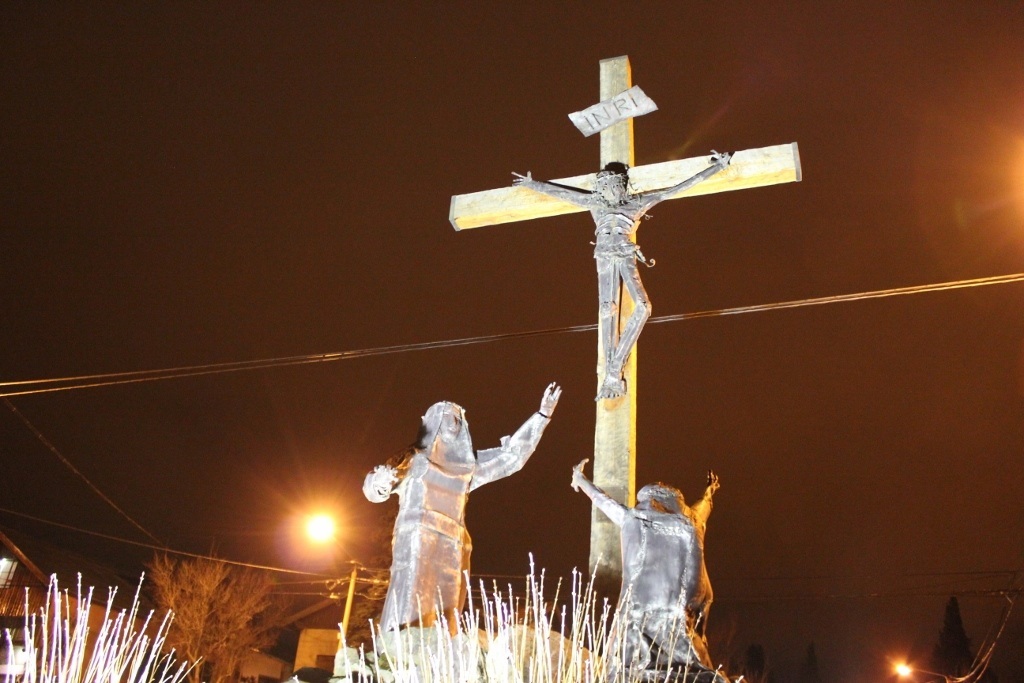 We could see the cross from different points in town and it appeared as if it was just sitting in the middle of the road. When we approached it, we saw that it was actually elevated at the end of a dead-end street with stairs leading up to it on either side. We could also see that it was in a perfect line with the Cathedral…and the steeple in the water.
Sweaters for trees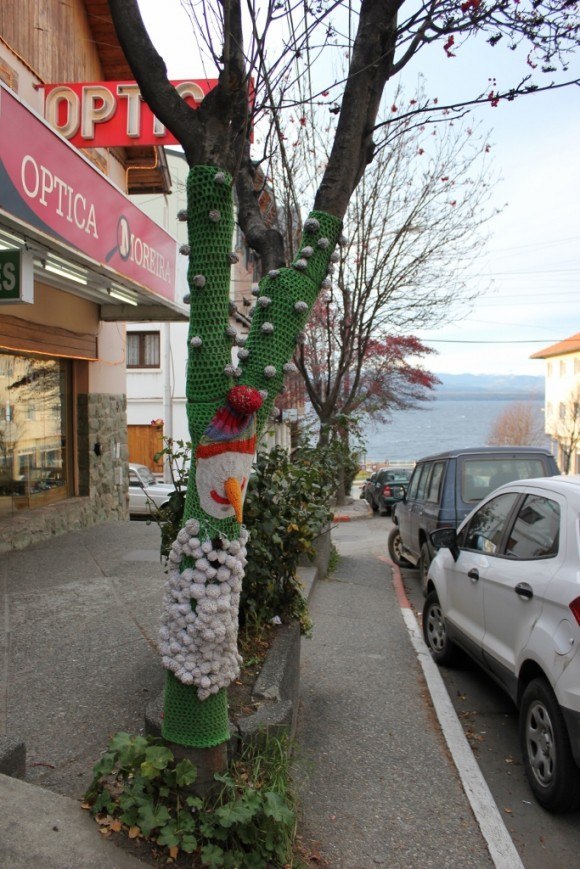 All throughout town there are trees with sweaters knitted around them. Some are just colorful designs, while others might win a prize at an Ugly Sweater Christmas party — you decide!
Bariloche sights main attractions include:
We want to know: Have you discovered any Bariloche sights beyond the main attractions? Tell us about them!
Want more travel planning tips? Head over to our Travel Planning page for more information and tips on traveling – and for country-specific information, take a look at our Travel Guides page!
Like what you're reading? Join the journey!
Subscribe to JetSetting Fools and get new blog posts and our quarterly newsletter direct to your inbox:

Pin it! See all of our travel pins on our JetSetting Fools Pinterest Board.