Hey there! Welcome to JetSetting Fools! You will find our best travel tips for destinations worldwide. Some of the links on this site are Affiliate Links and if you use them to make a purchase, we may earn a small commission. For more information, read our Disclosure Policy.
---
Our visit to Singapore – our first stop in Southeast Asia – was short, but it definitely made an impression. It eased us into the world we will be immersed in for the next two months. It was such a wonderful combination of foreignness and familiarity. I previously wrote about the historic downtown sights, Marina Bay and Chinatown, but I didn't delve into my impressions of Singapore and what it was actually like. My uncharacteristic lack of prior research and Western pre-conceived notions had me prepared for a militant, cold-shouldered and no-room-to-move experience. I couldn't have been more wrong.
Impressions of Singapore: Language
First off, everything is in English – signs, announcements, brochures…and everyone spoke English, everyone. And many of them wanted to speak to us. We obviously stood out in a crowd with our pale skin and brown wavy hair (yes, my hair is wavy: Hello, Humidity!). I was often addressed as "Lady" and one shy waitress even commented on my blue eyes, not something she sees very often. With our limited time in Singapore, we didn't wander far from the tourist track, but we did attempt to find a few experiences that were more local; lesser-known temples and lunch at a local's favorite hawker stand was the extent of it.
Impressions of Singapore: Crowds
As for the city itself, the biggest surprise is that we weren't packed in like sardines. There were places and times that crowds were condensed, but in general we felt like we were visiting in the off-season, often wondering where all the people were. Trains and buses are always packed and so are restaurants at lunch time. Other than that, we didn't really experience the crowds we expected.
We were finally let in on a little secret: To find all the people, go underground into the air-conditioned walkways that connect the city below the surface. Since we actually wanted to see the city (regardless of the stifling heat), we only used the underground walkways as underpasses to get from one side of the street to the other. When we did use them, we were astounded. Entire mini-cities reside underground – restaurants and shops line the cooled hallways. (Speaking of shops, Singapore is clearly synonymous with shopping. Malls and shopping centers are everywhere. High end clothing, name brands, off brands, jewelry and kitsch shops could be found in any direction we looked.)
Impressions of Singapore: Laws and Cleanliness
As soon as we announced that we were headed to Singapore, we were warned about the strict laws and stiff penalties. The truth is, we didn't see a heavy police presence anywhere except the airport. And, once, after dark, we witnessed a group of young boys skateboarding under a bridge getting carded, but they seemed relaxed like they knew full well that they weren't breaking any laws and that it was just a routine check.
Where there was a lack of police, they certainly make up for it with the ever present signage. On buses and trains, there is a $500 fine for consuming food or beverage; $1000 fine for smoking and $5000 fine for carrying flammable gas. Signs in the area surrounding government buildings told us that snipers were in the area (both with pictures and words) and even our immigration card boldly stated that trafficking drugs was penalized by death.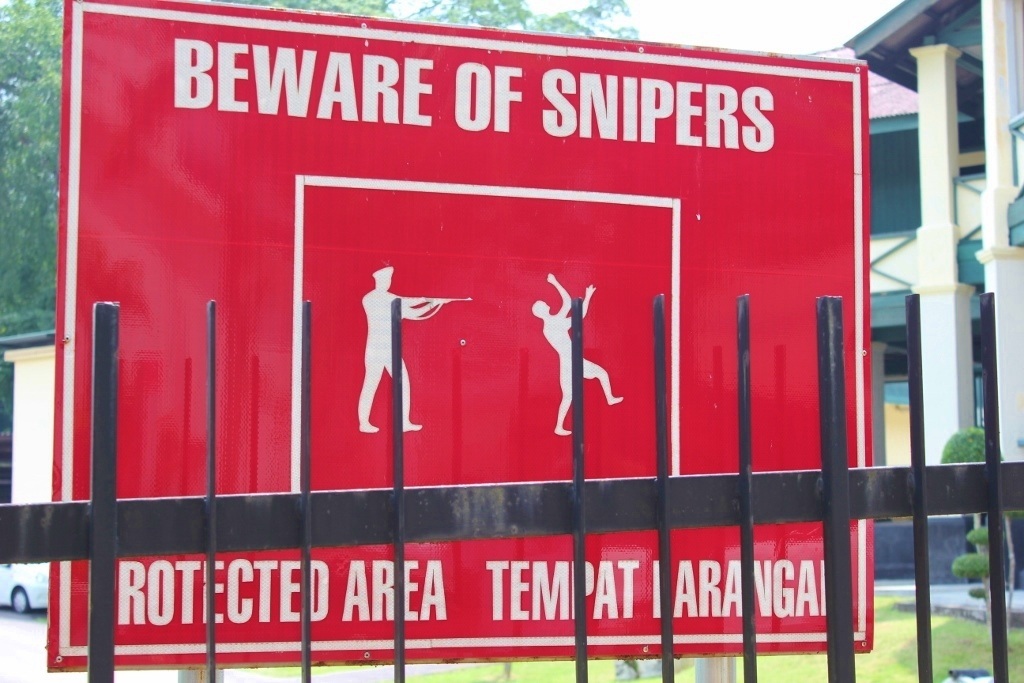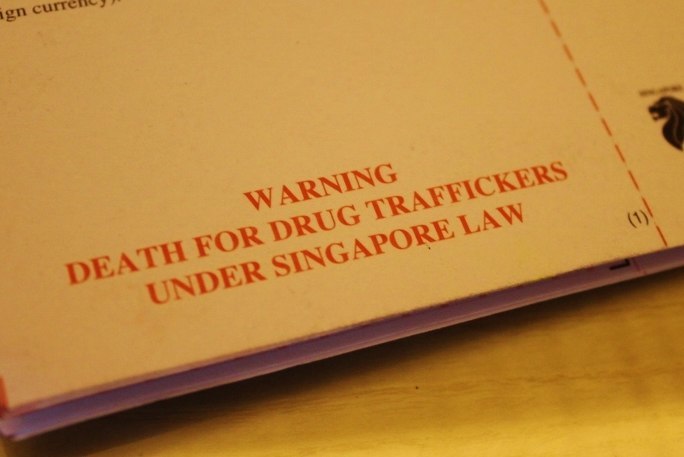 We never actually saw anything which stated the infamous 'no chewing gum' law, but we also didn't see anyone chewing it or selling it…and it certainly wasn't stuck to the ground anywhere. The city, walkways, alleys and public transportation was almost spotless, but we rarely ever saw anyone cleaning, which leads me to believe that people do, in fact, follow the rules.
Impressions of Singapore: Overland Border Crossing
Our decision to stay in Johor Bahru, Malaysia meant that our day trips to Singapore had to include a border crossing…which make the 35 mile trip a two hour journey. For the locals, it was a daily commute, for us it was fascinating.
We walked from our hotel down the street, up the stairs, across a bridge, into the mall, up more stairs, down a long, narrow hallway to the CIQ building. There, we would get our passports stamped, go downstairs, outside and hop a bus (30 cents each) to cross the bridge. On the other side of the bridge, the bus would let us off to walk along the sidewalk to the escalators up into the Singapore immigration building where we filled out forms and got our passports stamped. Back downstairs, we would find the same bus company we took across the bridge, hop on for the short ride to the Kranji MRT subway station. From there, we would buy tickets and hop on for the 15 stops into the city. For the return trip, reverse.
Usually this kind of colossal time waster would annoy me, but it didn't. We were swept up in the crowds, constantly on the move in a race-like frenzy, where the only prize for getting there first was to be the first waiting. There was always another bus coming, always another train. And, the lines at immigration weren't lines at all, granted we did time our crossings to avoid rush hours.
Impressions of Singapore: Overall
We found just almost everything about Singapore to be intriguing. We were mesmerized by the history that is so well preserved, yet back-dropped by a futuristic skyline. The warmth of the people was unexpected and enjoyable. As Singapore is not generally thought of as a budget travel destination we were unsure how we would fit in. The truth is, not only did we fit in, we felt comfortable. It was not originally a destination on our journey, but now it's a place we'd like to someday go back to.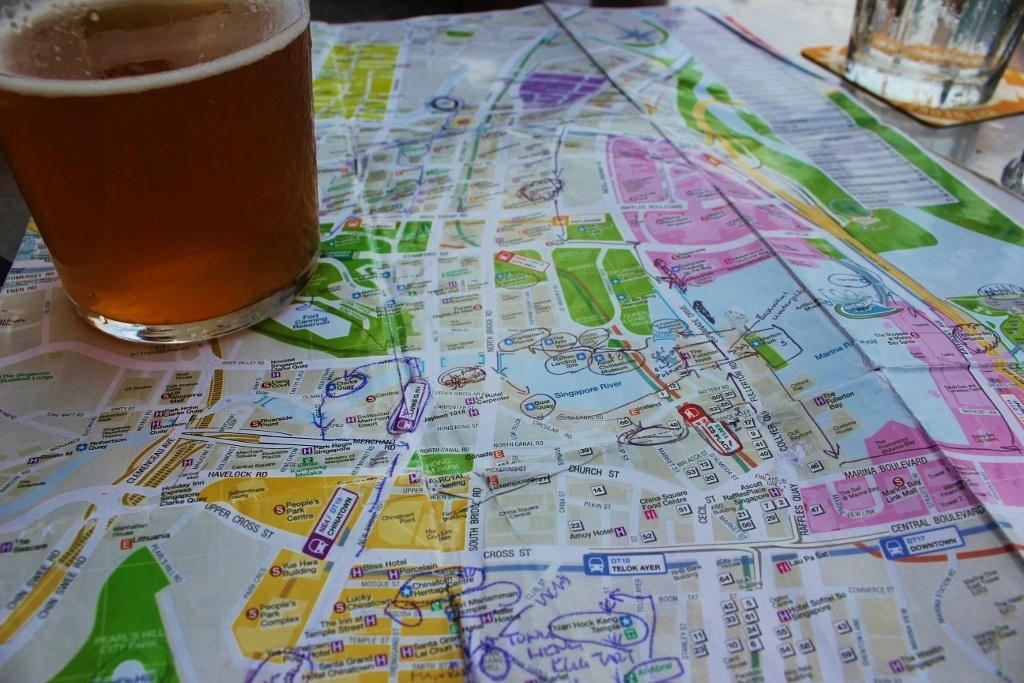 We want to know: What are your impressions of Singapore? Did they change after you visited?
Pin it!