Hey there! Welcome to JetSetting Fools! You will find our best travel tips for destinations worldwide. Some of the links on this site are Affiliate Links and if you use them to make a purchase, we may earn a small commission. For more information, read our Disclosure Policy.
---
Traveling from Melbourne to 12 Apostles on a Great Ocean Road tour is one of the most popular day trips from Melbourne. When we were in the city two years ago housesitting, spending a day seeing the Great Ocean Road attractions was high on our list…but, due to budget and time constraints, it never happened. And, for two years, we regretted the decision to skip a Melbourne Great Ocean Road tour. When we made plans to return to the city for a month-long stay, we were intent on finding a Great Ocean Road Day Tour on a budget…and we finally succeeded!
Great Ocean Road Tours from Melbourne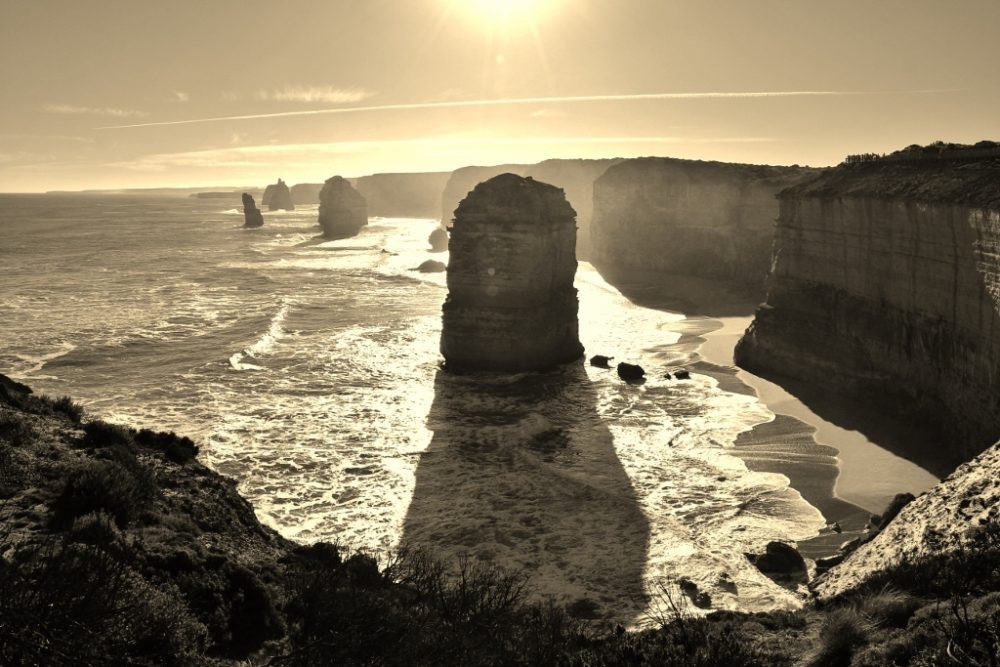 We were looking for a no-frills 12 Apostles tour that was inexpensive and less than 12 hours long. However, most of the Great Ocean Road day trip options we found cost more than we were willing to pay, included side trips (and meals) we weren't interested in taking and exceeded the amount of time we wanted to spend on a tour bus. We had considered renting a car to see the Great Ocean Road self-drive style, but neither of us wanted the responsibility of being behind the wheel (or the mind-bending experience of driving on the 'wrong' side of a curving, coastal road!). We read that it was possible to do a Great Ocean Road trip from Melbourne via public transportation (train from Melbourne to Geelong, V-Line Bus from Geelong to Port Campbell, train from Port Campbell to Melbourne), but we had trouble verifying the frequency of buses or if it was even possible to do in one day.
Great Ocean Road Bus Tour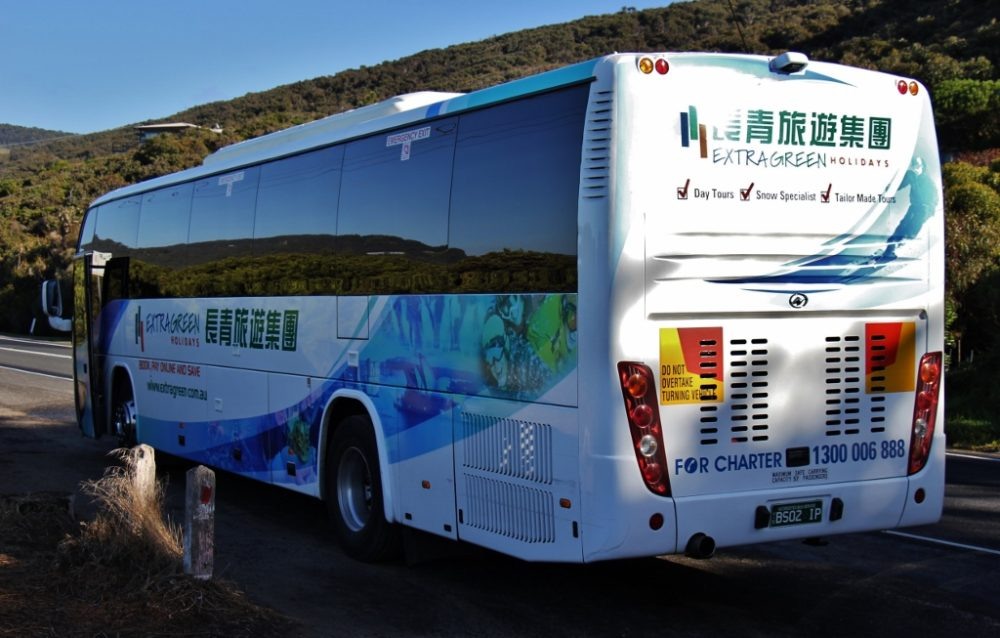 We settled on the idea of taking a bus tour, but cheap Great Ocean Road tour options were slim. We scoured the internet, but found that most 12 Apostles Melbourne tour options were upwards of $125 AUD. Even with our wintertime visit, there were limited Great Ocean Road day tour deals. We were losing hope…and then we found Extra Green Holidays.
The Great Ocean Road tour we booked through Extra Green ticked all of our boxes. It was inexpensive ($45 AUD), made only a few stops in Great Ocean Road towns from Melbourne to Twelve Apostles and lasted about 11 hours. There was, however, one caveat for the Great Ocean Road one-day tour: the tour was only given in Chinese. We had slight hesitations about taking a 12 Apostles day tour that was in a language we couldn't understand, but we couldn't pass up the low price and itinerary that suited us.
Great Ocean Road Day Tour Itinerary
The Great Ocean Road Tour Itinerary was basic, but sufficient – honestly, we just wanted the ride to the 12 Apostles from Melbourne. We left Melbourne at 8:00am, took a bathroom break at Anglesea and then made our first official stop at the Memorial Arch. We continued on the coastal road to Apollo Bay, where we stopped for lunch. After lunch, we didn't stop again until we were at the 12 Apostles rock formations. The first 12 Apostles viewpoint was at Loch Ard Gorge and then we circled back around to the Twelve Apostles Visitors Facility (from which we could walk to Gibson's Steps). We took the A1 highway back to Melbourne and made a brief stop at Colac for a bathroom break. We were back in the Melbourne CBD by 7:00pm.
Great Ocean Road Itinerary in Photos
Great Ocean Road Memorial Arch
Apollo Bay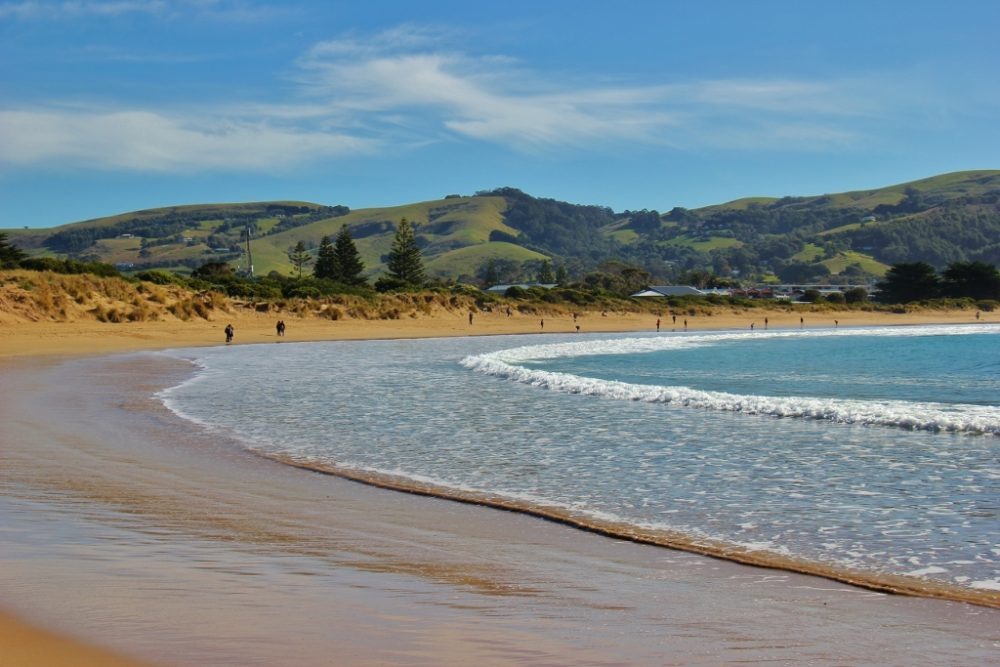 Loch Ard Gorge
Twelve Apostles Visitors Facility Viewpoint
Gibson's Steps Beach and Sunset at Lake Colac
Great Ocean Road Signs
Our 1-Day Great Ocean Road Experience
Our Great Ocean Road day tour from Melbourne was nothing short of spectacular. The day of our tour to Great Ocean Road was clear and sunny – which are ideal conditions for a Twelve Apostles tour. The scenery – even from a bus window – was simply stunning. The stretch of southern Australia coastline, where thundering waves meet dramatic cliffs, was even more beautiful than we anticipated. The 1-day Great Ocean Road tour simultaneously satisfied our curiosity and stoked our desire to see more of it. We are already dreaming of a future Great Ocean Road adventure – one that lasts an entire week, rather than trying to see the Great Ocean Road in one day.
Great Ocean Road Tour Review
A day trip to Great Ocean Road is a fantastic way to get an introduction to the coastline and we are glad we found a 12 Apostles day trip that worked for us. The Great Ocean Road 1-Day Tour with Extra Green was exactly what we wanted: a trip from Melbourne to 12 Apostles via Great Ocean Road. It sufficed in getting us from Point A to Point B with a qualified driver and under our budget. On our Great Ocean Road bus trip, both the driver and the tour guide spoke English, so even though we couldn't understand any of the spoken information provided about the areas we were driving through, we were always kept informed of the length of time we had at each stop and the name of the place we were stopping.
We did, however, feel quite rushed at the two 12 Apostles stops where there were multiple vantage points and limited time to see them all. This wasn't a fault of the tour company, but simply the type of tour we selected. The reality is that the 12 Apostles rock formations are quite a distance from Melbourne…and the reason why most tours exceed 12 hours.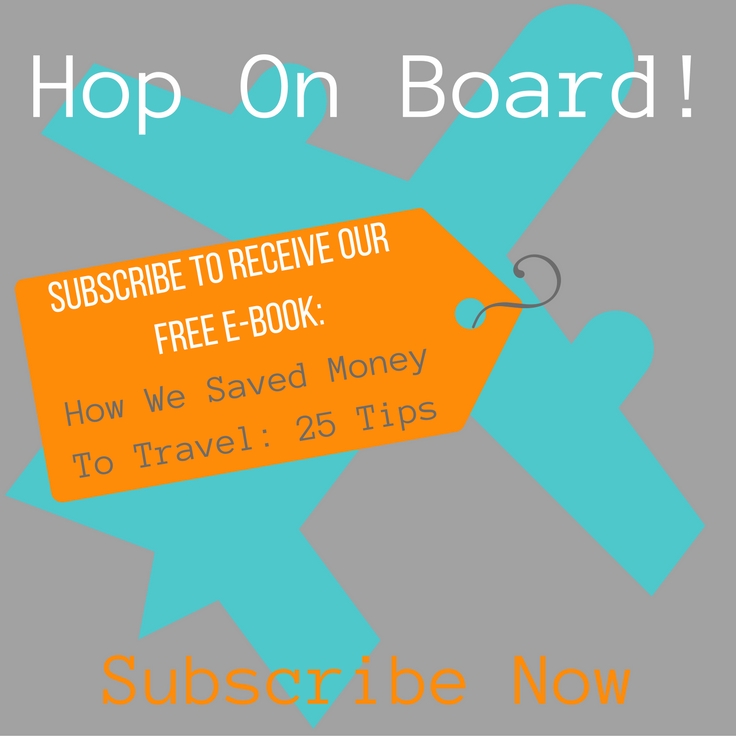 Great Ocean Road Packages
We were intent on seeing the Great Ocean Road in a day at a low price, which is what dictated our decision to book a tour that was not given in English. However, we understand that everyone's travel style and budget are different – and there are many Great Ocean Road bus tours from Melbourne to choose from (like these!). Whether you are looking for a one-day Great Ocean Road Tour or a multi-day trip, we are certain you can find your ideal 12 Apostles tour from Melbourne. Here are a few of the highly-rated Viator Great Ocean Road tours:
If a Great Ocean Road private tour more suits you, check out the Private Tour: Great Ocean Road from Melbourne.
Great Ocean Road Tips
There are several Great Ocean Road tourist attractions – from lighthouses to walking trails to surfing. To see what you want to see on a 12 Apostles tour from Melbourne, it might be best to self-drive Great Ocean Road.
On our day trip from Melbourne, we didn't want to spend any time away from the coast – so we packed a lunch with us. At our lunch stop, instead of going to a restaurant, we quickly grilled the sandwiches at the oceanfront park and then ate them while sitting on the beach at Apollo Bay.
Enhance your Great Ocean Road sightseeing experience by doing a little pre-trip research. Purchase a guidebook or research information online to supplement a Great Ocean Road one-day trip (we used the information from Great Ocean Road – Australia and Wiki as resources).
On your Great Ocean Road by bus tour, make sure you sit on the ocean-view side of the bus where you will have a clear view of the coastline and beaches. (If traveling from Melbourne to Port Campbell along the coast, like most tours do, when seated you want to be on the left side of the bus.)
Great Ocean Road Day Tour Map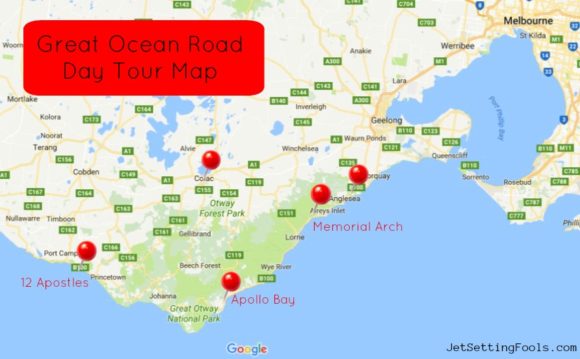 We want to know: Have you gone on a Great Ocean Road one-day trip? Did your Great Ocean Road day trip itinerary differ from ours – and how? Do you know of any Great Ocean Road tour deals that you can share? Give us your best tips in the comment section below!
Our Top Tips for your Trip to Melbourne, Australia
Other Things To Do in Melbourne
Looking for more things to do in Melbourne? Look no further than our list of the 21 Best Things To Do in Melbourne, Australia!
More Melbourne Day Trips
In addition to the Great Ocean Road Day Tour, there are many other Melbourne one day trip options. Two other popular Melbourne day trips are: Yarra Valley Wine Tasting and Phillip Island Penguins.
Melbourne Sightseeing Tips
Where To Stay
During our visit to Melbourne, we have stayed in Urban Central and Ibis Budget in the CBD and this awesome Airbnb Apartment in Seaford. Not already a member of Airbnb? Use this link to create an account and save money on your first stay!
We have found that staying in apartments is often less expensive than hotel rooms – with the added benefit of a kitchen and, usually, more space. Melbourne holiday apartments can also be searched on FlipKey (which is part of TripAdvisor) or on VRBO – Vacation Rentals By Owner.
However, for those who prefer staying in traditional accommodations, there are many Melbourne hotels to choose from in – or close to – the city center. Check out these top-rated hotels (based on guest reviews!) for your upcoming trip: Quay West Suites, The Como and Rendezvous Hotel. Or, find a deal on a hotel room by bidding on Priceline.
Budget Travelers can search for Melbourne hostels for affordable beds at places like Base Backpackers (in St. Kilda), All Nations Backpackers and Discovery Melbourne. For a true bargain – and unique experience – search for hosts on Couchsurfing, where travelers stay with locals for free.
Getting There…and around
In Melbourne
Most visitors arrive in Melbourne via plane at the Melbourne Airport (MEL). From the airport, you can take the SkyBus, a mini-van shuttle bus or arrange private transfer into the CBD. In the CBD and surrounding region, there is ample public transportation, including a network of trains, trams and buses, which all accept fares via the Myki Card. We aren't keen on driving abroad, but renting a car can often save time and money (especially when traveling with more than two people) – and it allows for greater discovery and day trips from Melbourne by car.
In General
Our preferred method of getting anywhere is by flying (we are JetSetting Fools, after all!) and when we do need to purchase plane tickets, we start our search for the best deals on airline tickets on Skyscanner or Flight Hub.
Before You Go
Start planning your trip to Melbourne! Search for the lowest airfares, the best accommodations and fun things to do…then start packing! Want more travel planning tips? Head over to our Travel Planning page for more information and tips on traveling – and for country-specific information, take a look at our Travel Guides page!
Like what you're reading? Join the journey!
Subscribe to JetSetting Fools and get new blog posts and our quarterly newsletter direct to your inbox:

Pin it! See all of our travel pins on our JetSetting Fools Pinterest Board.