Hey there! Welcome to JetSetting Fools! You will find our best travel tips for destinations worldwide. Some of the links on this site are Affiliate Links and if you use them to make a purchase, we may earn a small commission. For more information, read our Disclosure Policy.
---
The buzzing halls of the Queen Victoria Market, Melbourne have all the ingredients – meat, fish, produce, prepared food, clothing and gadgets – of a thriving metropolitan market. But, while some markets like these become geared toward tourists, there is no doubt that this is where urban locals do their shopping as well. Visiting the QVM is absolutely one of the best things to do in Melbourne, Australia!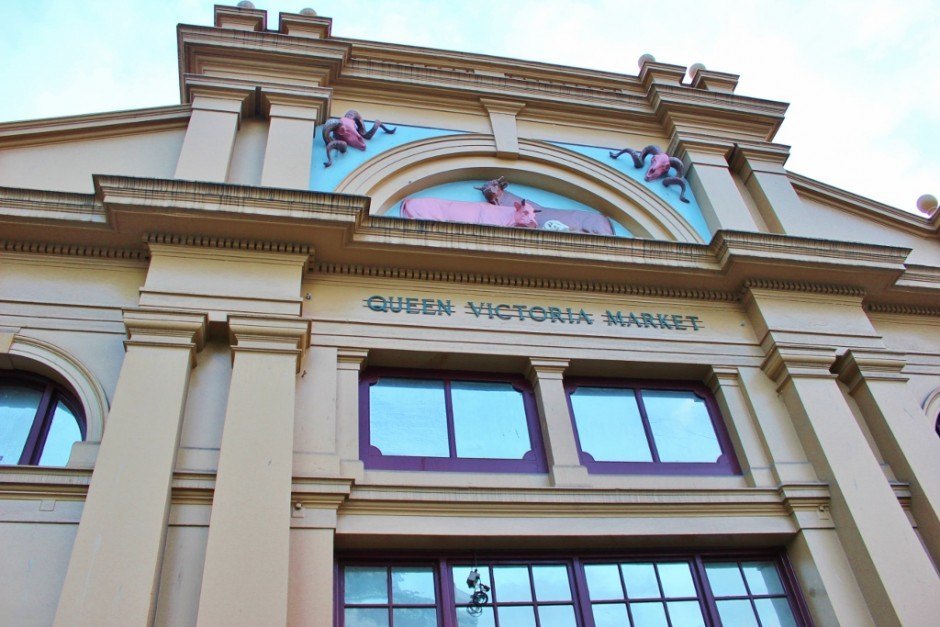 The Queen Victoria Market has indoor and outdoor booths taking up more than two city blocks and we covered every aisle. Kris, who normally isn't nearly as enamored with markets as I am, was quite entertained at the Queen Victoria Market. So much so that we made multiple visits in order to partake of the market's special events, so in addition to visiting the regular market during the day, we also went to the Winter Night Market and Euro Union Sunday Market.
Queen Victoria Market – Day
We entered the Queen Victoria Market in the general merchandise section and started our exploration through the seemingly endless aisles of clothing, purses and kitschy souvenirs. The individual booths spread out in a grid in the warehouse-like setting. Scarves, jerseys, socks, stuffed kangaroos, sweaters and painted boomerangs were all for sale. But, wait, there's more! We also passed by tables of jewelry, racks of coats, a plethora of kitchen utensils, rows of shoes and a variety of hats.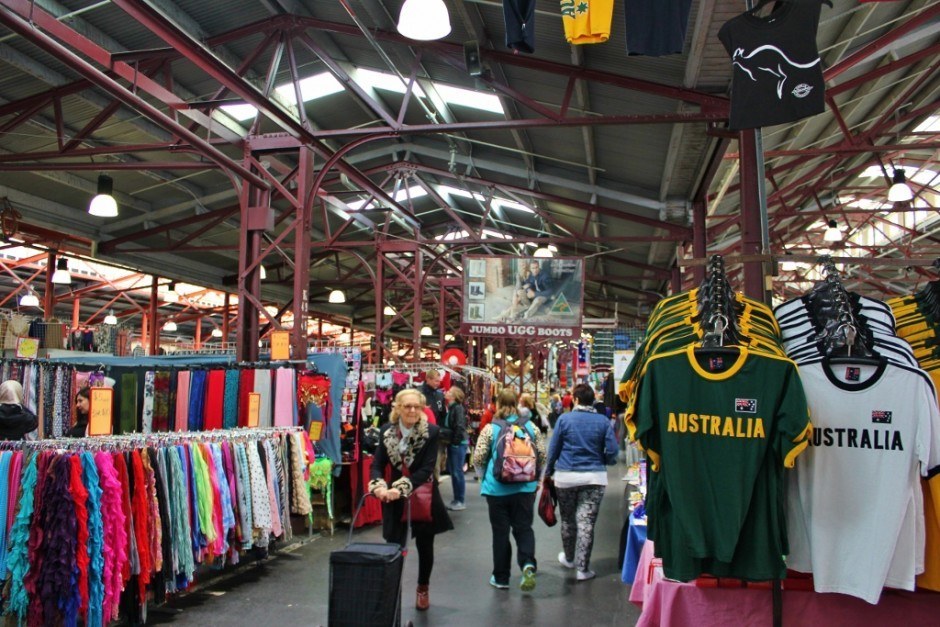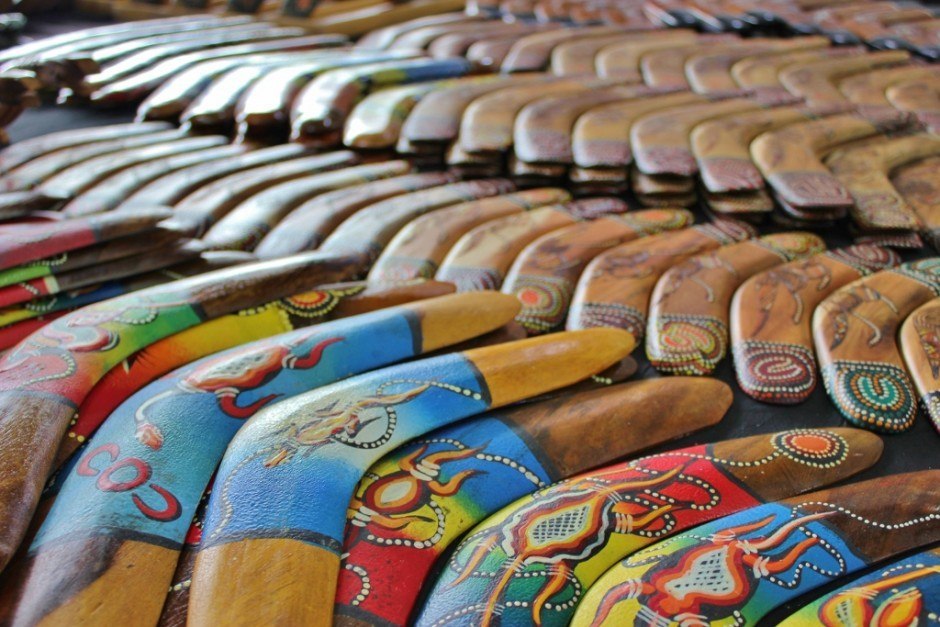 We finally broke free from the maze of goods onto Queen Street, but before we entered the produce section, we made a stop at the American Doughnut Kitchen bus. A sign in the windshield, "Hot Doughnuts Now Ready" indicates that they are open, but the long line to the driver side window is the true signal. They advertise "5 for $5.50," but each doughnut costs $1.10, regardless of how many are purchased. One bite told the story of the queue; the warm cherry-filled, sugar-covered nugget was probably the best doughnut I've had in 25 years.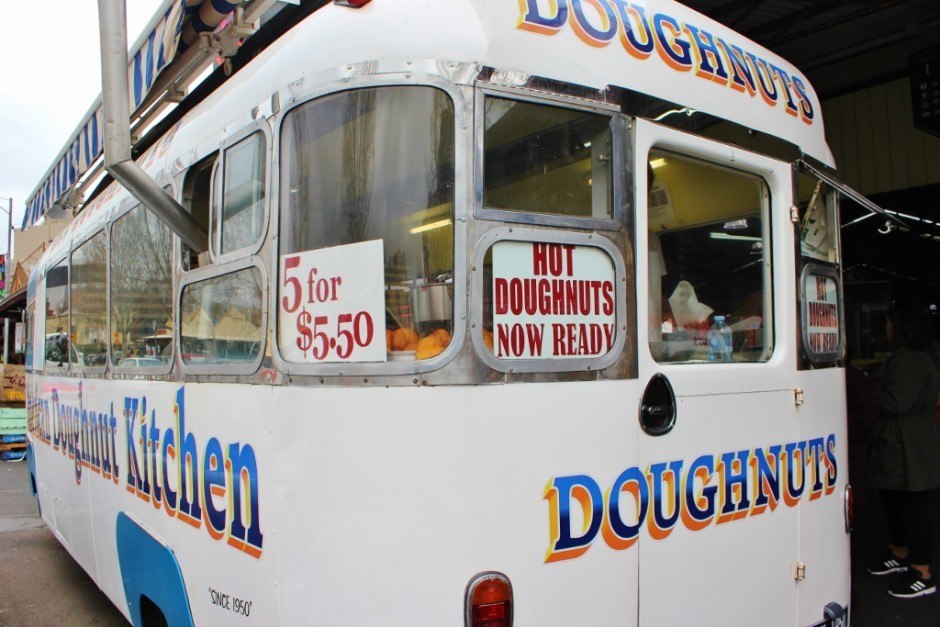 Our sugar high matched the buzzing energy of the produce section. Fruits were displayed in colorful bursts. Vendors shouted out deals. Vegetables were weighed on old-fashioned scales. Shoppers filled their bags. It was difficult to be a tourist here; locals were shopping and vendors were selling, so it was not easy to find a place to stop and take a photo. I took note of the inexpensive prices of apples and pears and realized I pay double to triple the amount at our local supermarket.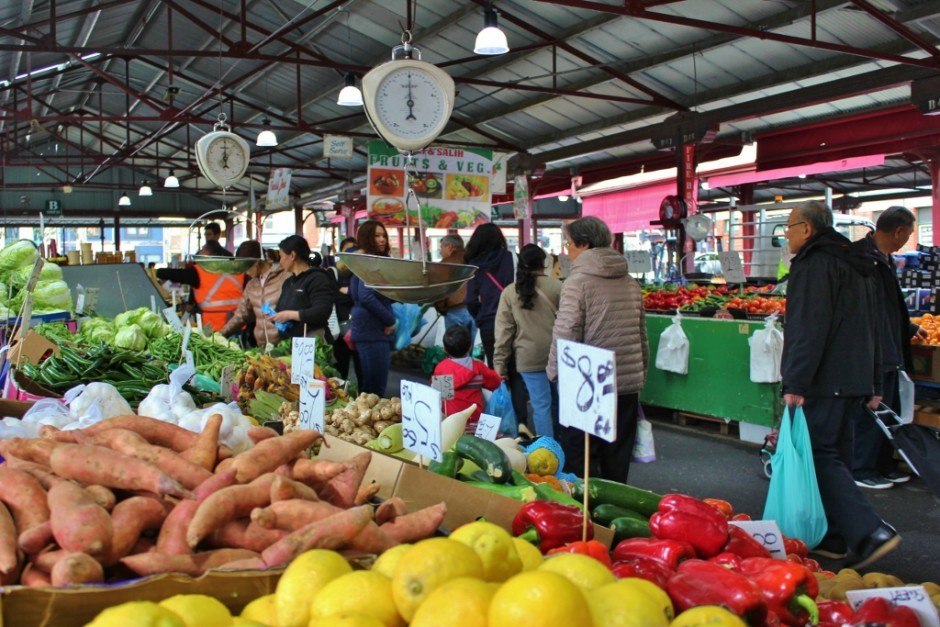 We moved into the meat and seafood hall, which was smaller than I thought it would be. Still, there was plenty to choose from. The thick slabs of meat and whole fresh fish were displayed on trays and kept in cooled glass cases – similar to a grocery store setting and unlike other, perhaps less regulated, markets we've visited. We quickly passed through and moved into the adjacent hall.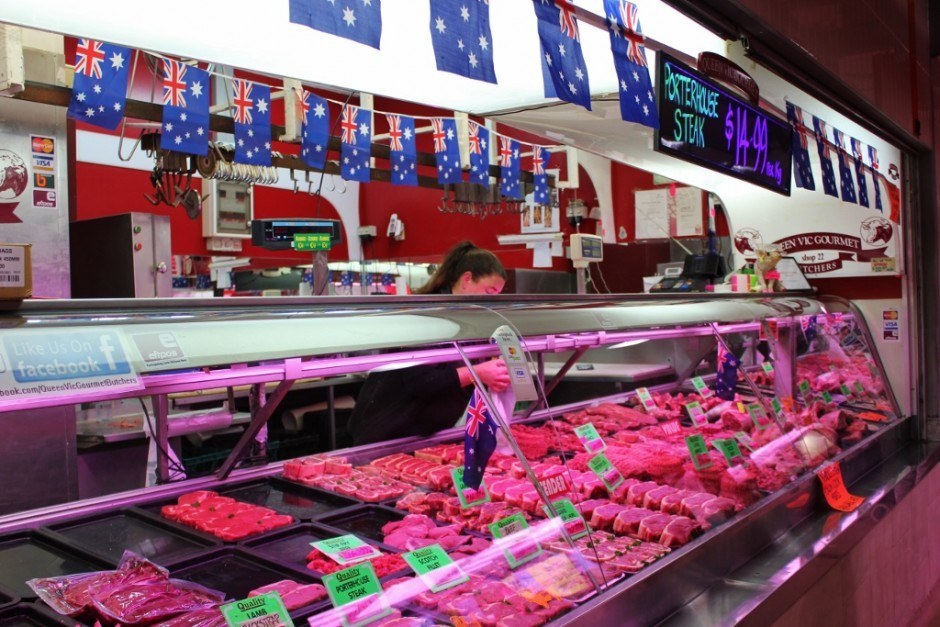 The Deli Hall – or Dairy Produce Hall – has tantalizing displays of local cheeses, cured meats and chocolate treats. The scent of freshly baked borek and savory sausages fills the room. We sampled a delicious, creamy blue cheese, but for lunch we couldn't resist trying the fragrant lamb borek, followed by a decadent chocolate brownie bar, of course.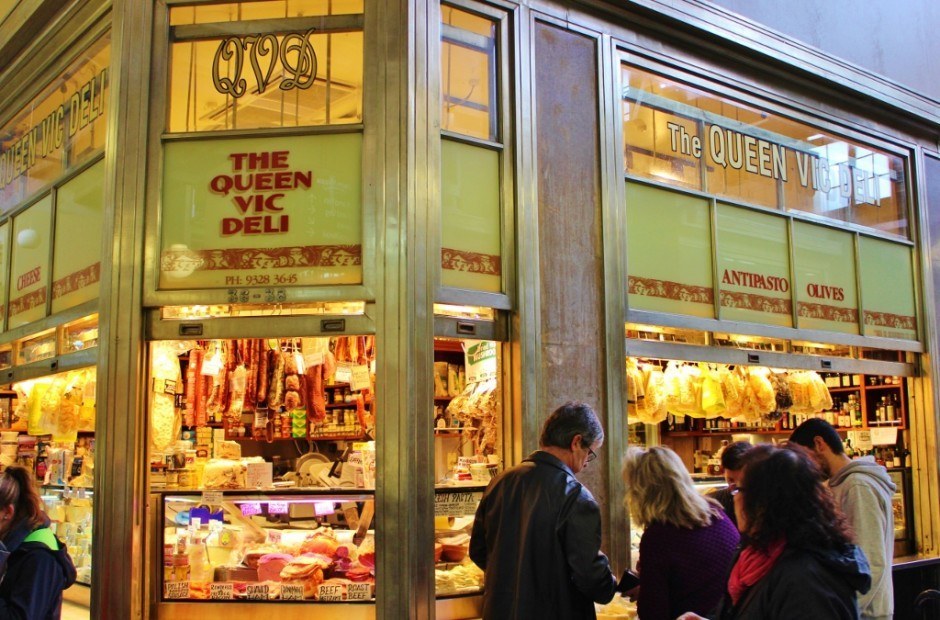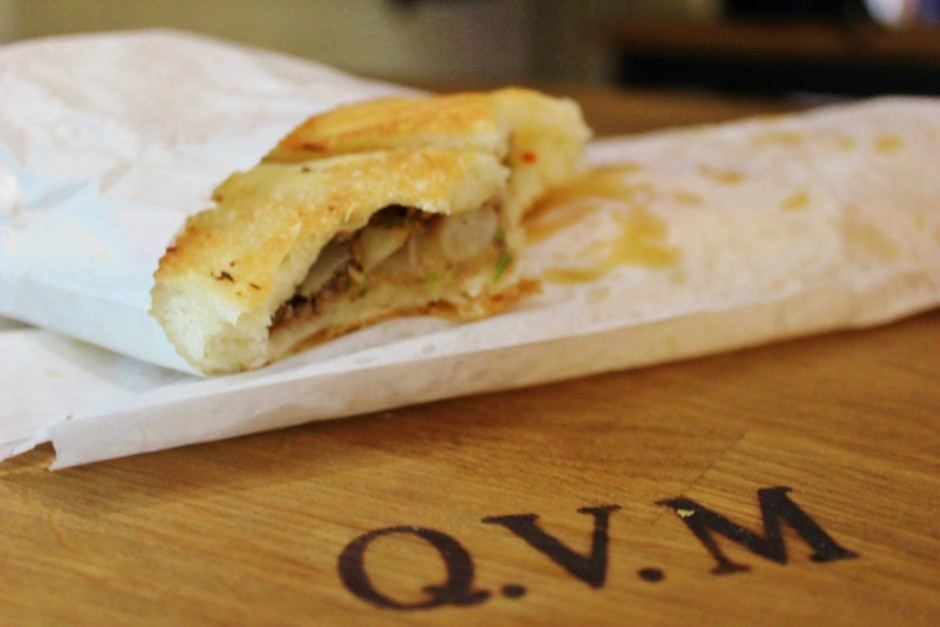 Queen Victoria Market – Night
The Queen Victoria Winter Night Market was completely different than what I was expecting. Unlike the traditional daytime market, the night event was all about feasting. Set outdoors under the sheds, food vendors were situated in a large loop cooking up an eclectic array of aromatic dishes.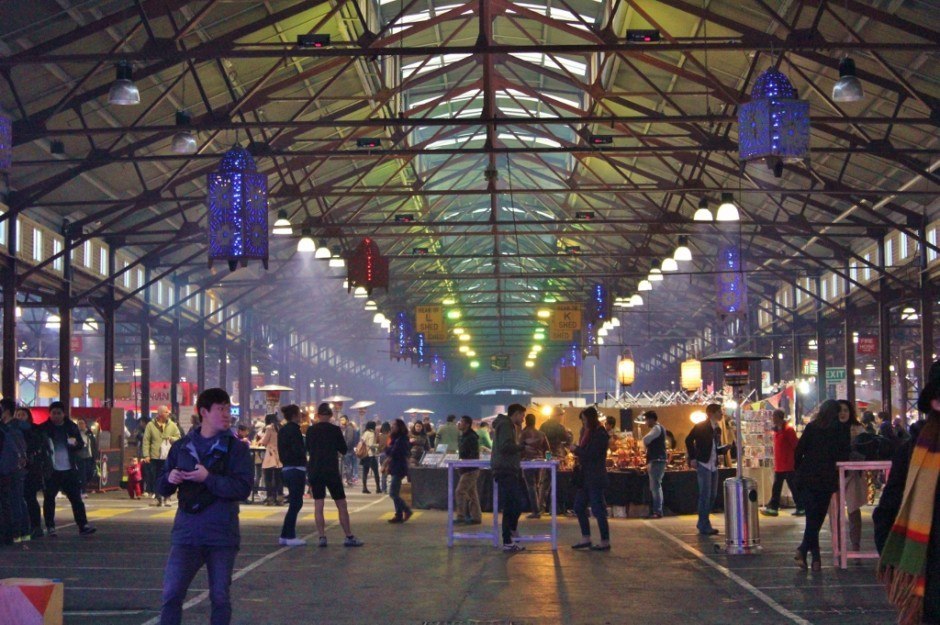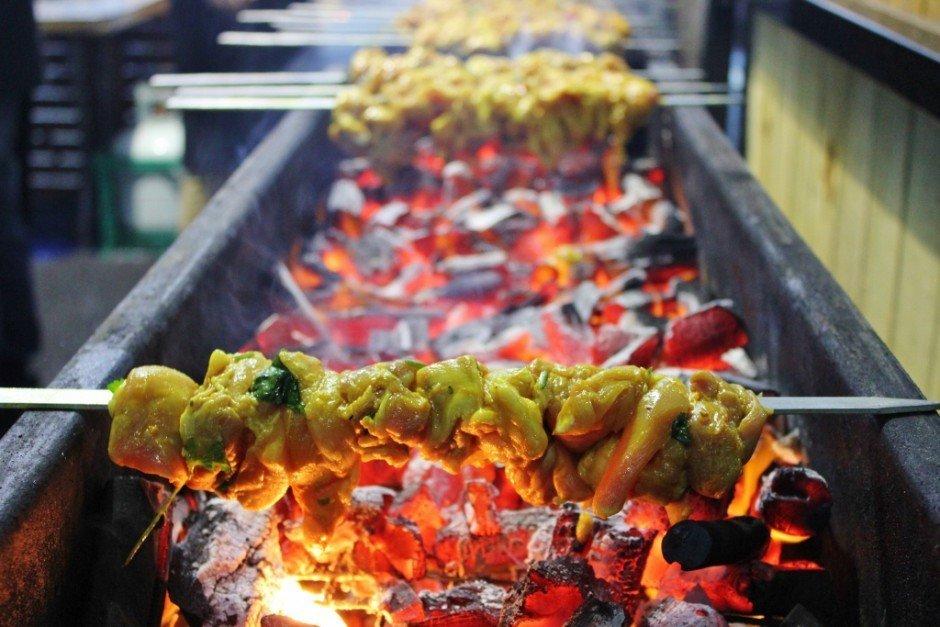 The smoke and scents mingled together teasing our taste buds and encouraging us to get a little bit of everything. We tried roti canai from Mamak, mostly for the artful way the chefs spread the dough thin and cracked an egg over the top before folding it up and tossing it on the grill. One bite and we realized it was more than art.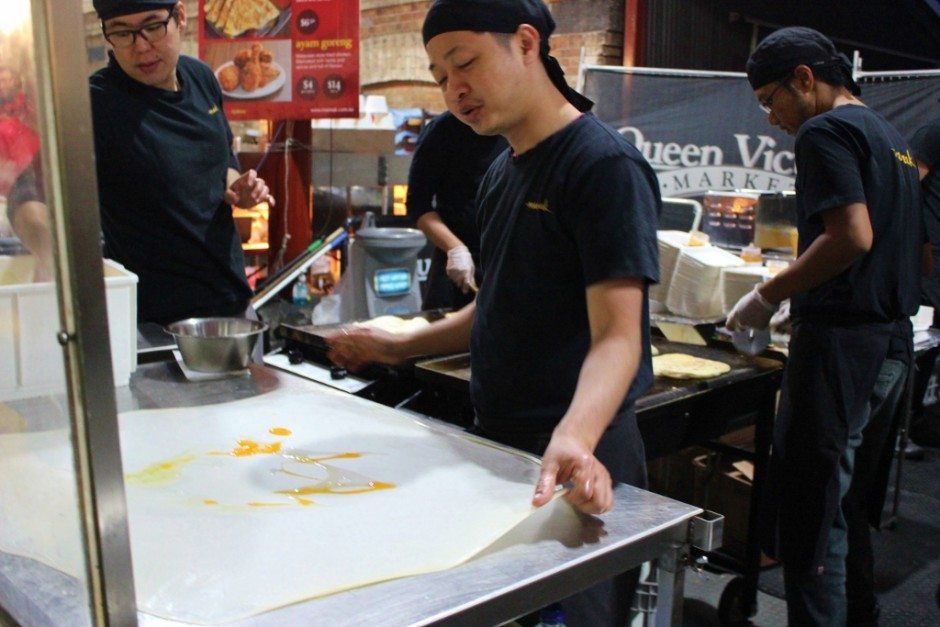 With so many choices – hot soup in a bread bowl, ramen burgers, grilled seafood and sizzling meat – it was difficult to commit to one choice for dinner, but the skewers of chicken satay at Poppy's Thai Tuk Tuk won out. With our bellies full, we strolled through the art and craft stalls and listened to the live music. On the perimeter of the shed fire pits were blazing to add a bit of warmth, but a glass of mulled wine could also do the trick.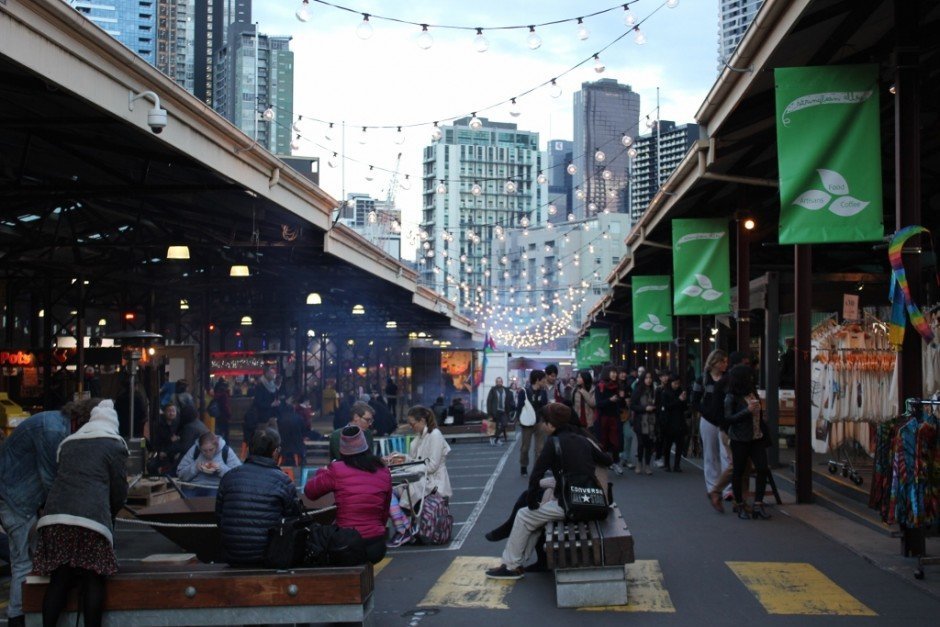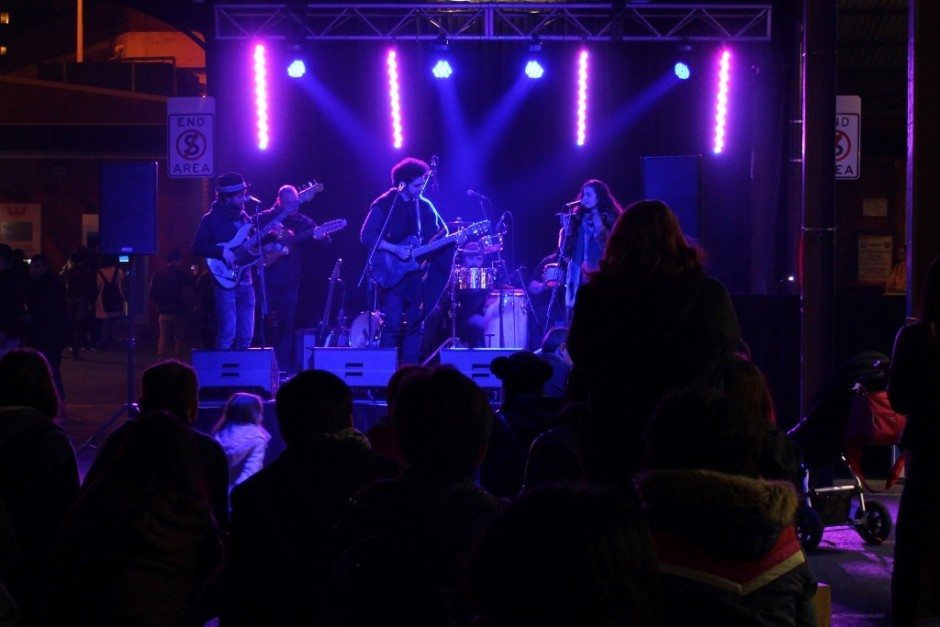 Queen Victoria Market – Weekend
The Euro Union Sunday Market was a bit of a mix of our previous day and night visits. The regular day market was operating, but on Queen Street, between the merchandise and produce (where the American Doughnut bus sits), were a handful of food stalls cranking out European street food. Pizza, kebabs, paella, sausages and crepes were among the offerings. There was a small beer garden serving local brews and a performer was strumming Spanish tunes. A fine way to start or end a trip to the Queen Victoria Market!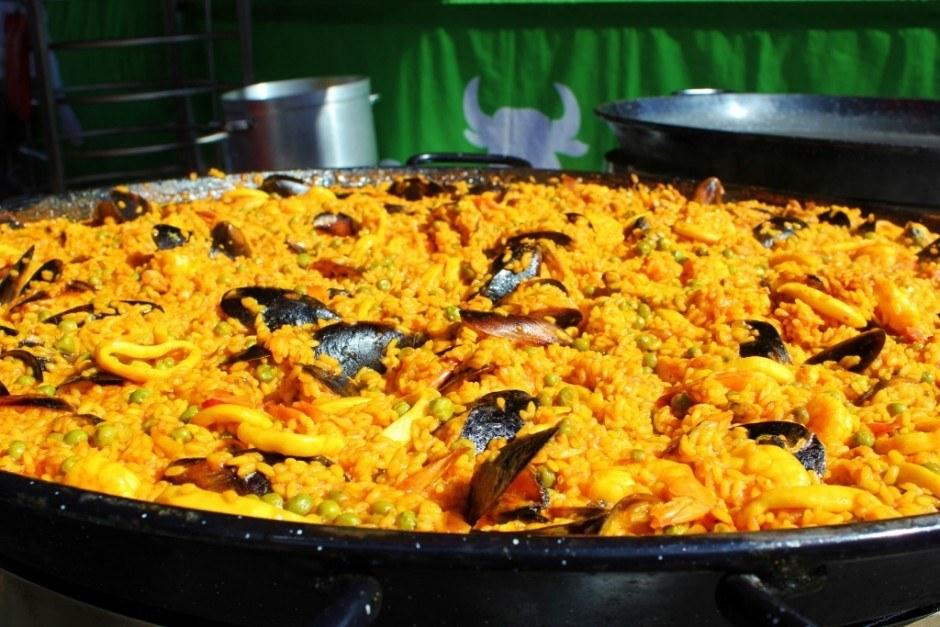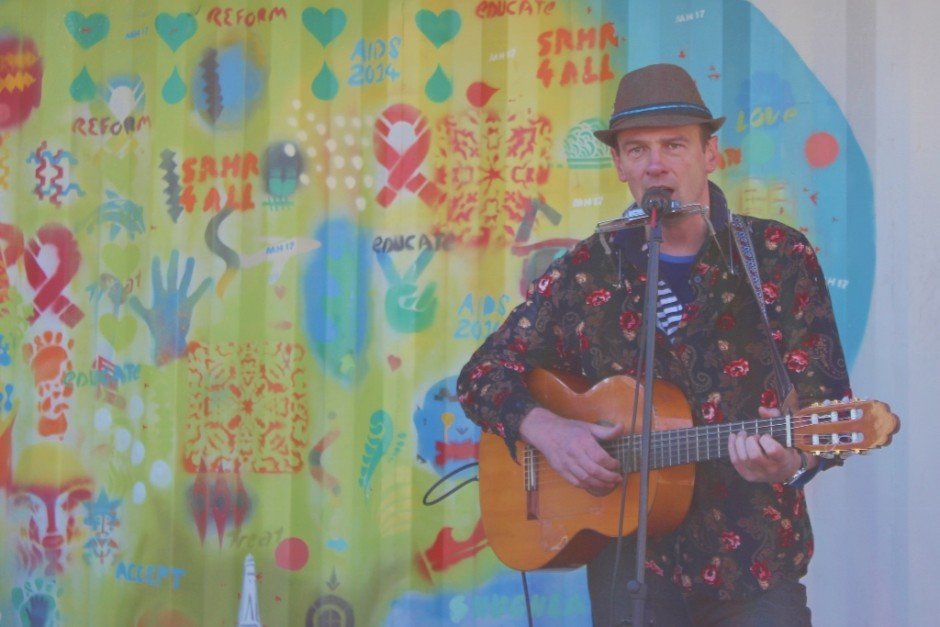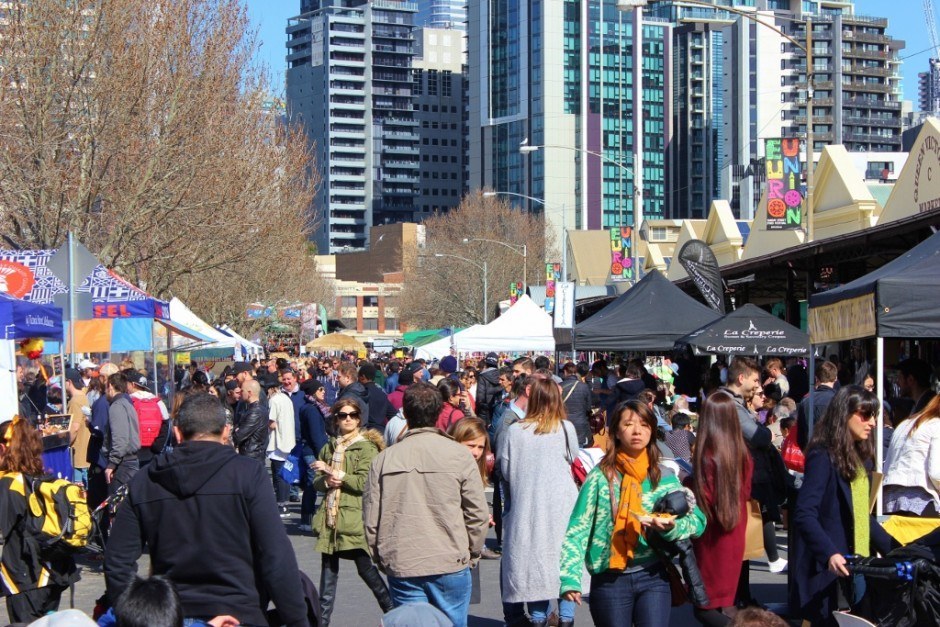 We want to know: Have you visited the Queen Victoria Market on your trip to Melbourne? Did you attend any of the special event markets? Tell us about it in the comments!
Pin it!