Hey there! Welcome to JetSetting Fools! You will find our best travel tips for destinations worldwide. Some of the links on this site are Affiliate Links and if you use them to make a purchase, we may earn a small commission. For more information, read our Disclosure Policy.
---
With a fascinating history, modern and preserved architecture, an abundance of nature and a vibrant nightlife, the places to visit in Melbourne, Australia have a broad appeal. The contemporary Central Business District (CBD) is alive with a hip and trendy culture, but low-key beach vibes are just a tram ride away. If you are looking to truly experience the city, check out our list of Melbourne attractions: 21 best things to do in Melbourne, Australia.
The 21 Best Things to do in Melbourne, Australia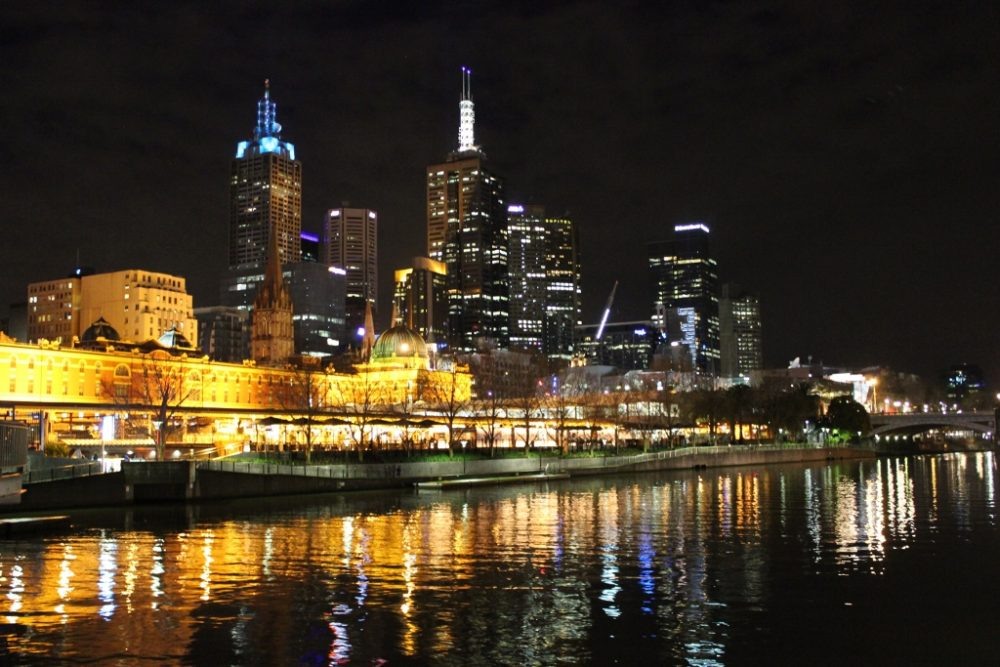 1. Look down from the Eureka Skydeck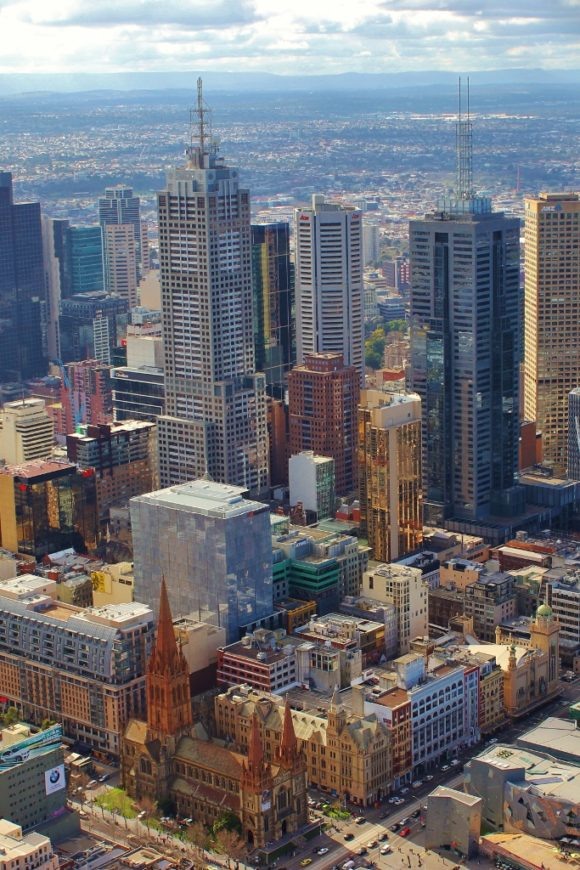 The Eureka Skydeck boastfully claims to be the highest viewing platform in the Southern Hemisphere – and, as such, it is one of the top Melbourne points of interest and is pretty easy to find in the Melbourne skyline! Visitors are whisked up 88 floors in just under 40 seconds to an observation room with a 360-degree view of the city below. Definitely Melbourne's most unique perspective!
Click here to read more about the Eureka Skydeck
2. Hop aboard a Yarra River cruise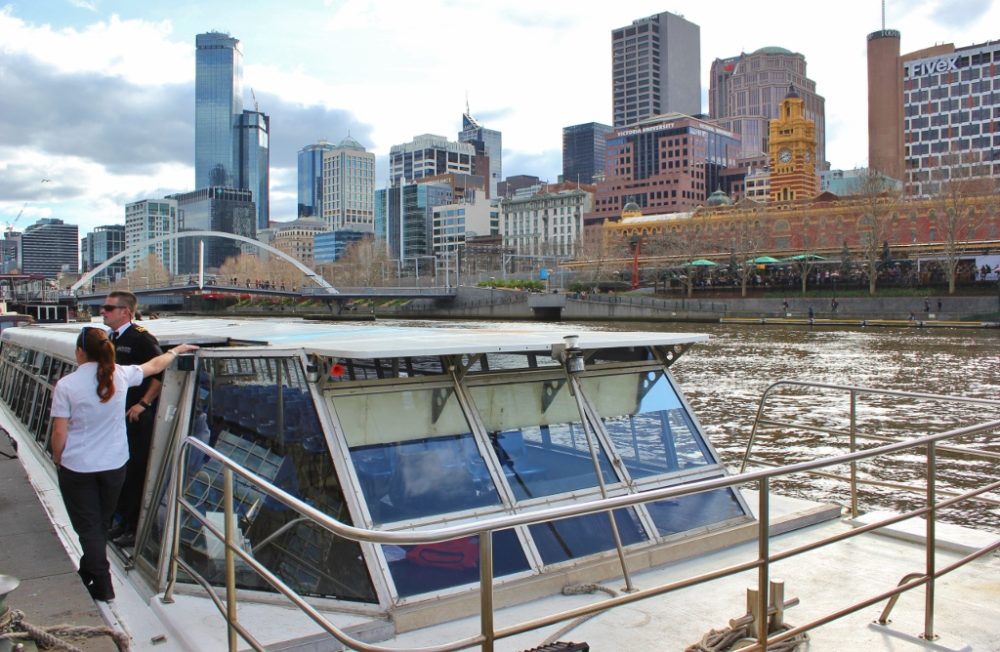 For another unique Melbourne city perspective, hop aboard a Yarra River boat cruise going up river, down river or all the way to Williamstown on Port Phillip Bay. There are day cruises, sunset cruises and dinner cruises, too.
Click here to read more about Yarra River Cruises
3. Watch a footy game at the MCG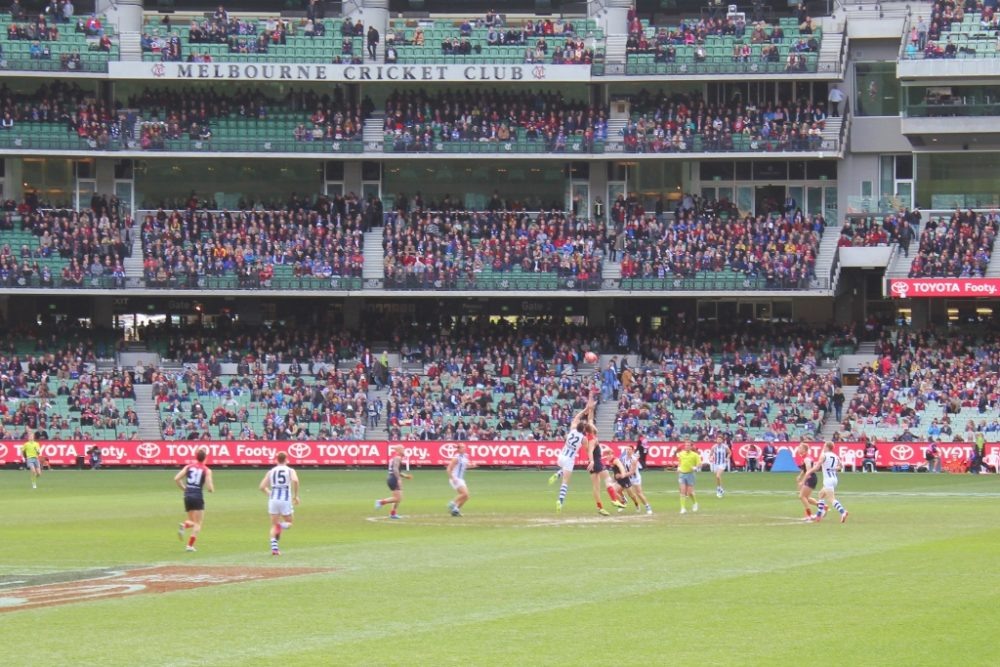 For those unfamiliar with Aussie Rules Football, it's like a mash up of rugby, soccer and American football. The action is fast, the field is enormous and the scores can easily slip into triple digits. The game – also referred to simply as Footy – was born in Melbourne and there is no better place to watch a game than at the historic Melbourne Cricket Ground. Tip: Search for sporting events at MCG on StubHub – and if there are no events during your visit, consider taking a MCG Stadium Tour instead.
Click here to read more about Australian Football
4. Imbibe in the CBD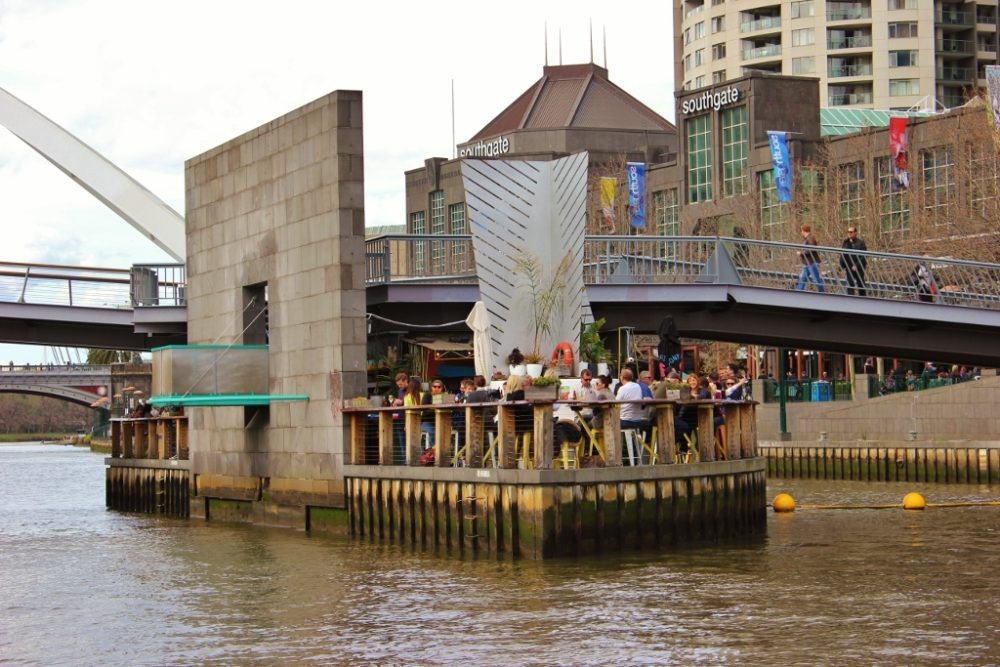 The nightlife in Melbourne is lively (and sometimes the day drinking is, too!). From classic pubs (Captain Melville, Cricketers Arms) to rooftop bars (Madame Brussels, Rooftop Cinema) to trendy cocktail lounges (The Croft Institute, Berlin Bar) and river bars (Ponyfish Island, The Arbory), pick a place that fits your mood. A tip for beer lovers: Melbourne has a wicked craft brew scene (Little Creatures ranks high on our list!), so ask the bartender what local beers are on tap. Or, better yet, learn about Melbourne breweries on a Beer and Brewery Tour. (Ponyfish Island pictured above.)
Click here for a list of Melbourne pubs and bars
5. Take a day trip to Brighton Beach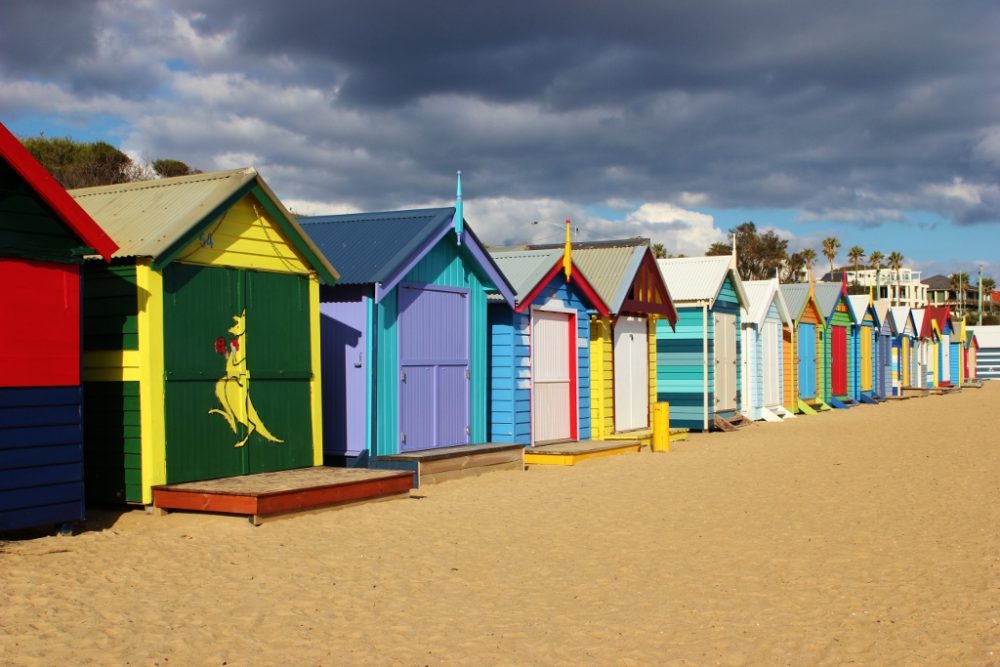 Brighton is an affluent Melbourne beach town with chic cafes and posh stores, but the most popular attraction in town are the Brighton Beach Bathing Boxes. The small, square boxes, which were originally used as ladies' changing rooms, have no water or electricity, yet have fetched sale prices beyond $250,000. The beach boxes are somewhat of a novelty, but they are colorful, so don't forget your camera!
Click here to read more about the Brighton Beach Bathing Boxes
6. Tour the Parliament House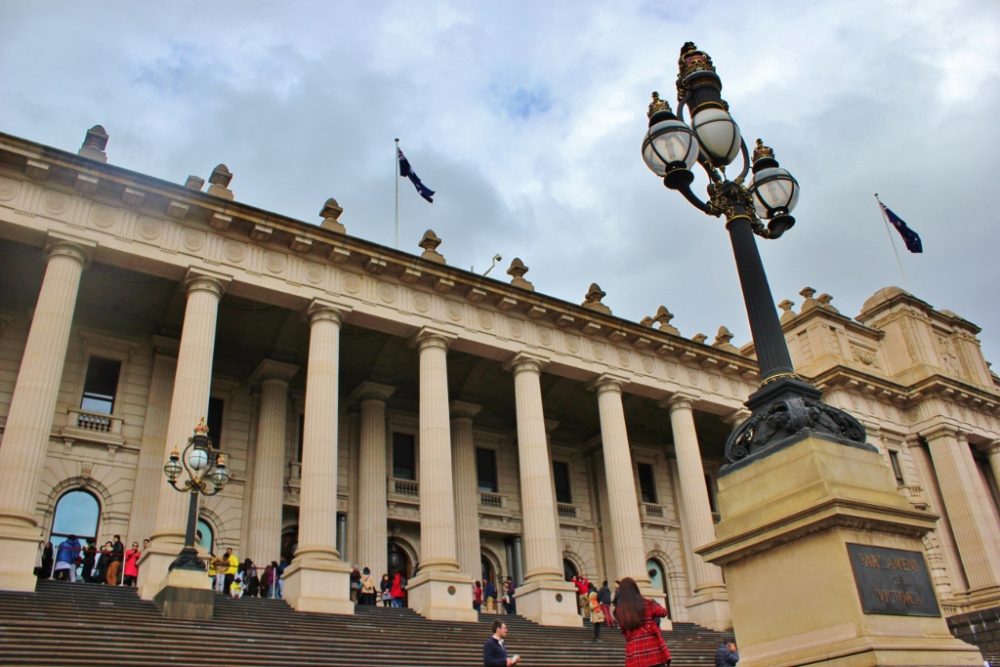 Melbourne's Parliament House is where the state of Victoria's politicians create laws. When Parliament is in session, visitors can view the proceedings from the public galleries. When they aren't in session, free tours are offered that put visitors in the seats of the politicians in the Legislative Assembly Chamber, the Legislative Council Chamber and the central reading room of the library.
Click here to read more about touring the Parliament House
7. Go on a Fitzroy pub crawl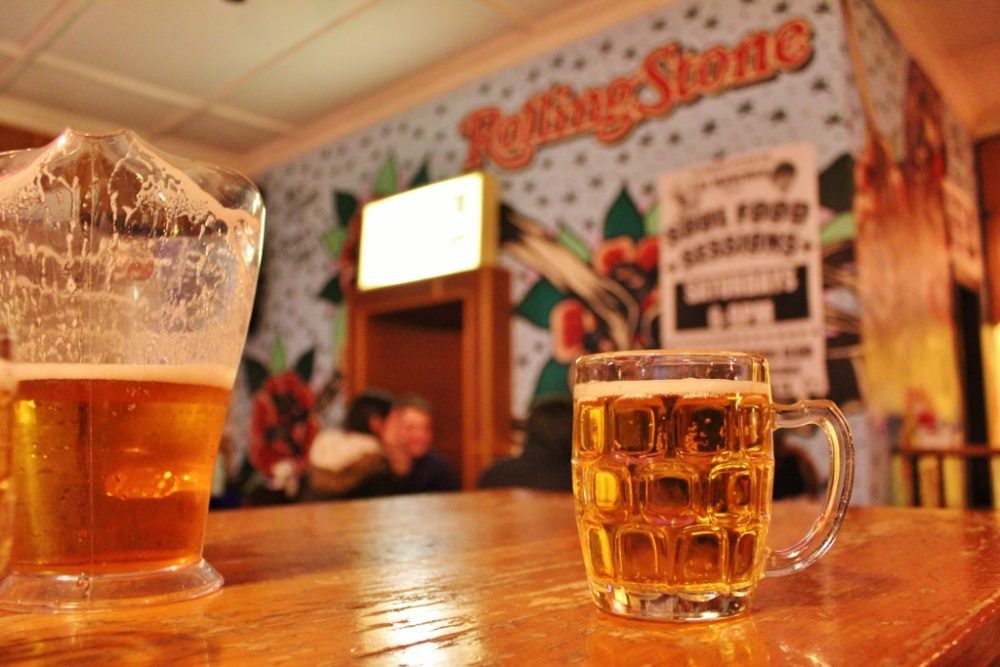 Fitzroy is a neighborhood northeast of Melbourne's CBD that has been around since 1839. It has some of the best preserved Victorian-era architecture in the city and a dizzying number of bars. A leisurely walk from the city or a quick ride on the tram puts this area within easy reach for visitors, but after visiting a few bars, a taxi back to the CBD may be in order! Tip: There is more to do in Fitzroy than visit pubs! Join a walking tour of the historic neighborhood, learn about the street art or sample fare from the best spots in Fitzroy.
Click here to read more about Fitzroy pubs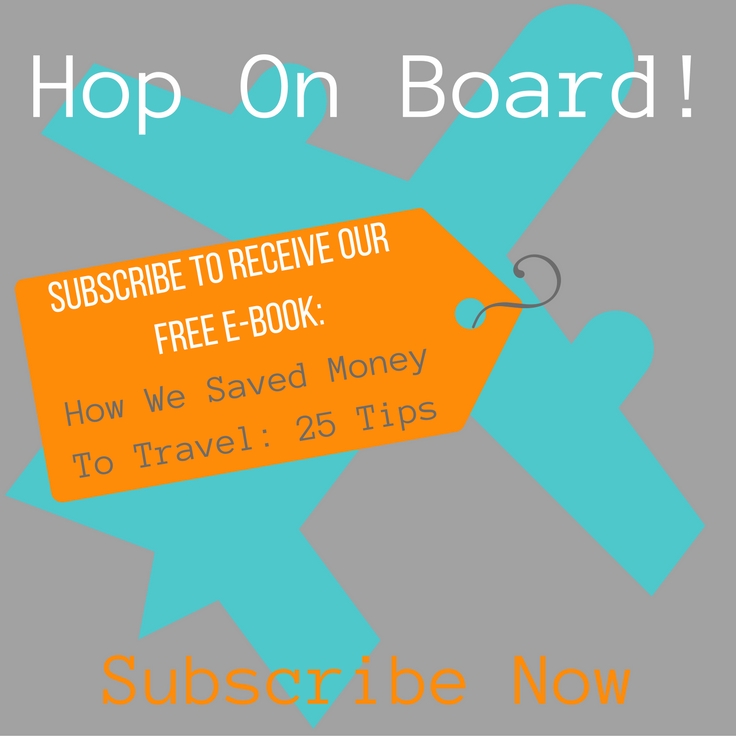 8. Walk from Port Melbourne to St. Kilda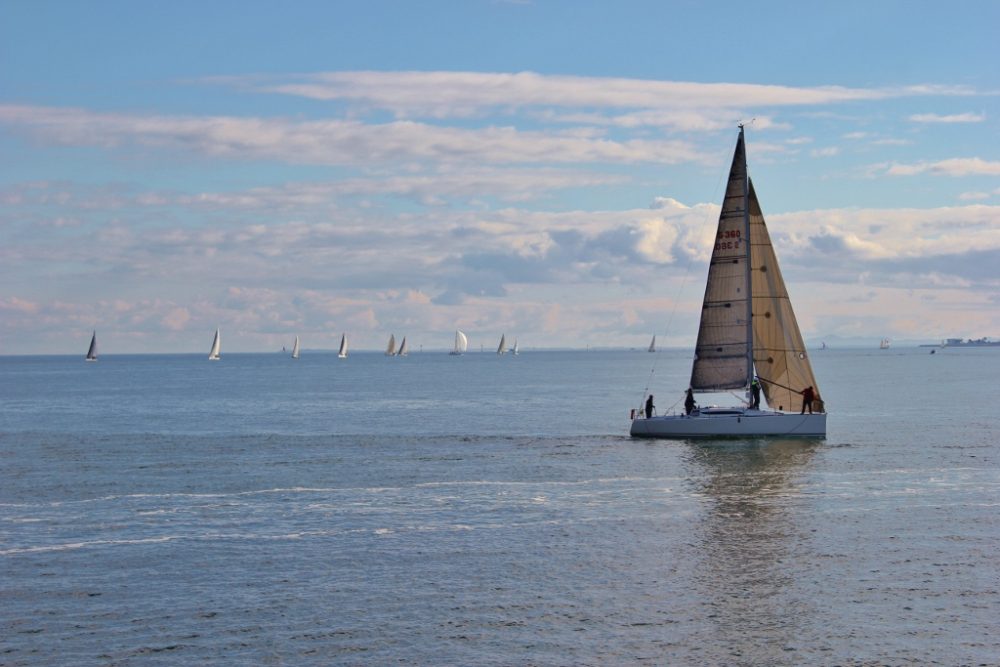 While there are plenty of sights in Melbourne's CBD, it's hard to resist a peek at Port Phillip Bay, which is just a short tram ride away. The beachfront suburbs have small entertainment districts and the distinct vibe of coastal living, providing an idyllic get away from the city. A paved path, Bay Trail, follows the coastline 4.4km from Port Melbourne to St. Kilda Pier.
Click here to read more about walking from Port Melbourne to St. Kilda
9. Join a Free Tour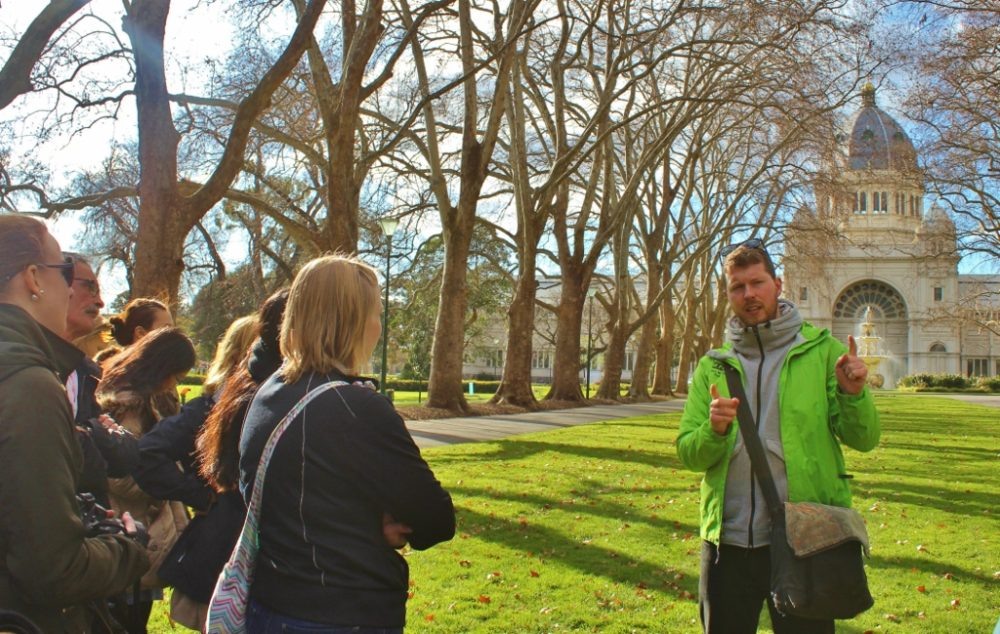 There are many free tours offered in Melbourne, but to get a lay of the land, join the I'm Free Walking Tour Melbourne for a three-hour, guided walk through the CBD. Prefer to DIY? Follow our Self-Guided Walking Tour of Melbourne.
Click here to read about free tours in Melbourne
10. Eat in Chinatown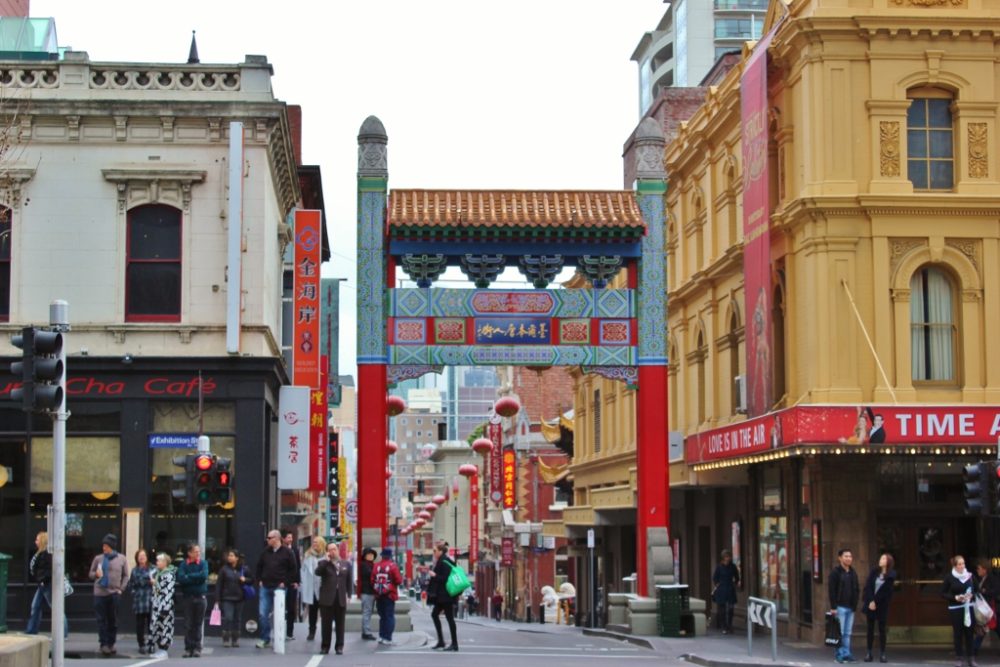 Melbourne's Chinatown occupies Little Bourke in the northeastern portion of the CBD. Ornamental gates, hanging lanterns and a string of Asian cuisine restaurants, shops and businesses line the street. Sample a variety of dumplings on a Chinatown food tour or for the All-You-Can-Eat dumpling experience, head to the Dumpling House in Chinatown.
Click here to read about eating at the Dumpling House in Chinatown
11. Ride the City Circle Tram #35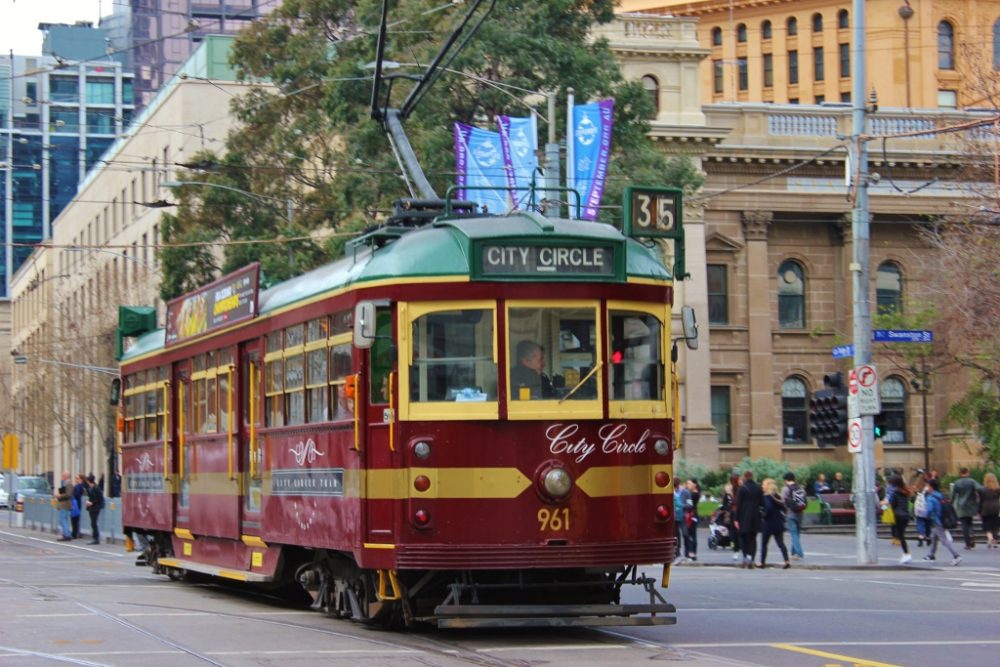 Whether your feet need a break or you just need to get to the other end of the CBD, catch a free ride on the City Circle Tram #35. The old, wooden tram cars rattle in a loop around the city and include a brief, pre-recorded commentary that provides quick facts and details about many Melbourne sights. Definitely one of the best free things to do in Melbourne!
Click here for more about Melbourne's City Circle Tram #35
12. Shop/Eat/Be Entertained at Queen Victoria Market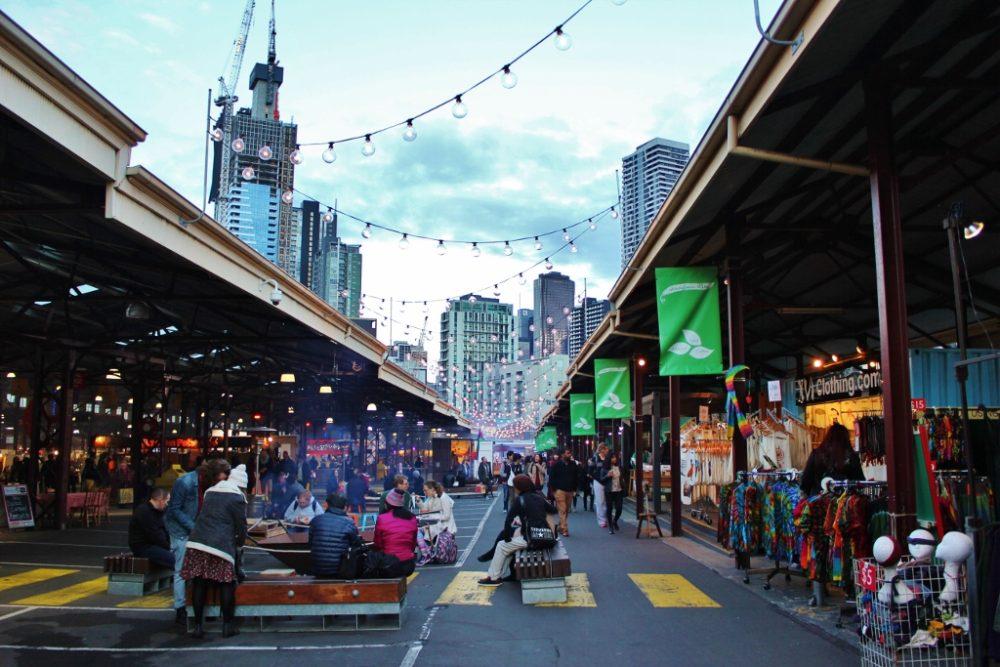 The buzzing halls of the Queen Victoria Market have all the ingredients – meat, fish, produce, prepared food, clothing and gadgets – of a thriving metropolitan market and is one of the must see Melbourne experiences. While some markets like these become geared toward tourists, there is no doubt that this is where urban locals do their shopping, too. The QVM has indoor and outdoor booths taking up more than two city blocks. Check the QVM schedule for special events.
Click here to read about shopping/eating/entertainment at QVM
13. Stroll the Botanic Gardens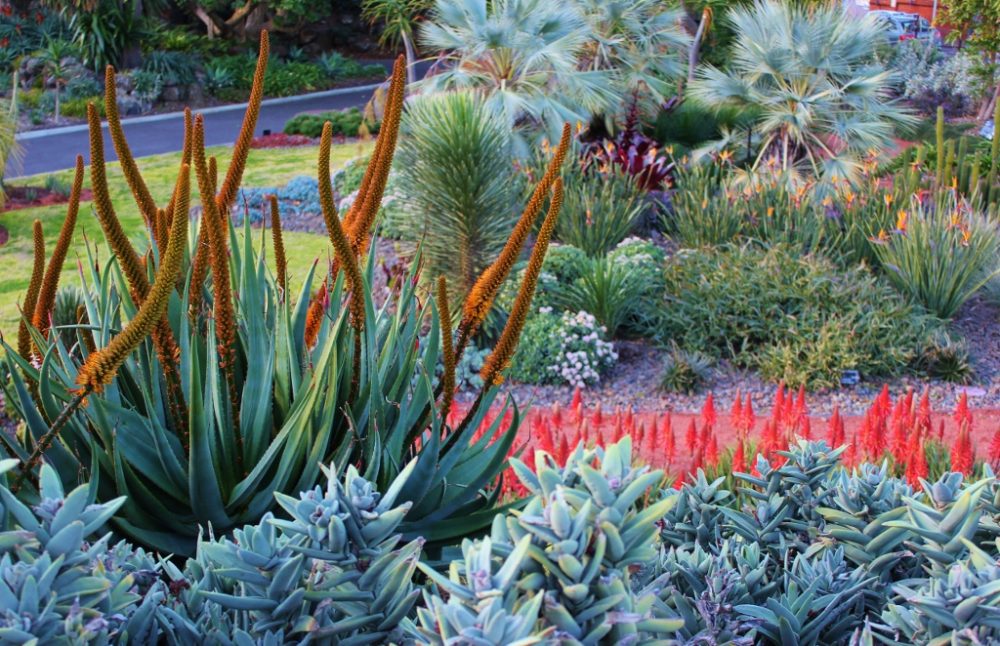 The Royal Botanic Gardens of Melbourne were founded in 1846 and provide a tranquil retreat from the streets and skyscrapers of the city. Take a stroll and breathe in the fresh air in one of the most beautiful places in Melbourne.
Click here to read about the Royal Botanic Gardens
14. Ramble through the Laneways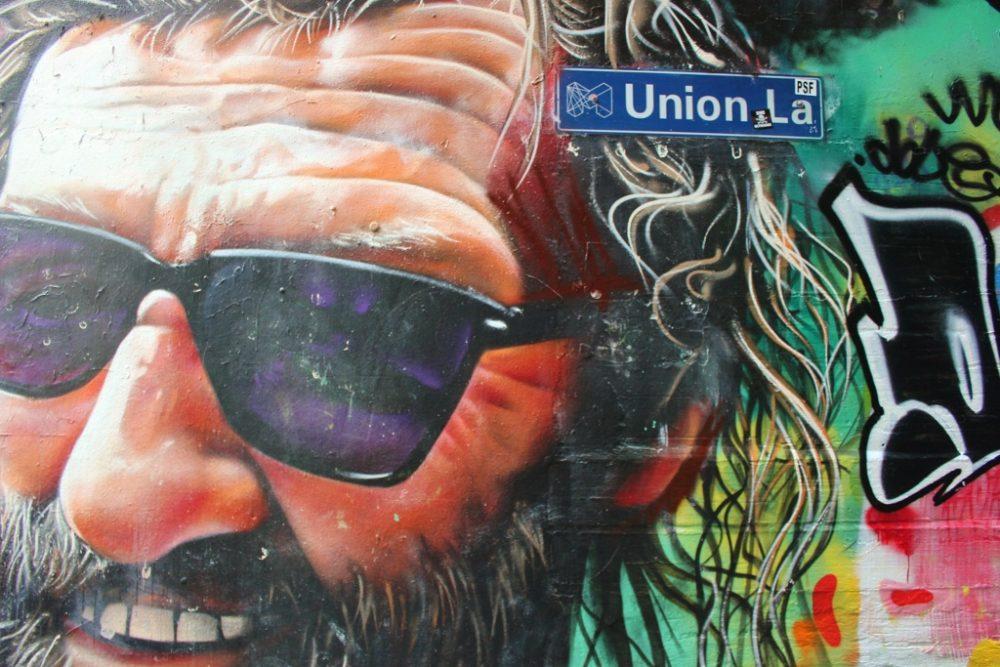 Melbourne's Laneways are the minor streets found between the major thoroughfares. Created as side entrances, a means for deliveries and rubbish collection, they now serve as enclaves for trendy urban bars and cafes, local specialty shops and the focal point of the lively Melbourne street art scene.
Click here to read more about Melbourne's Laneways
15. Learn about the (in)famous Ned Kelly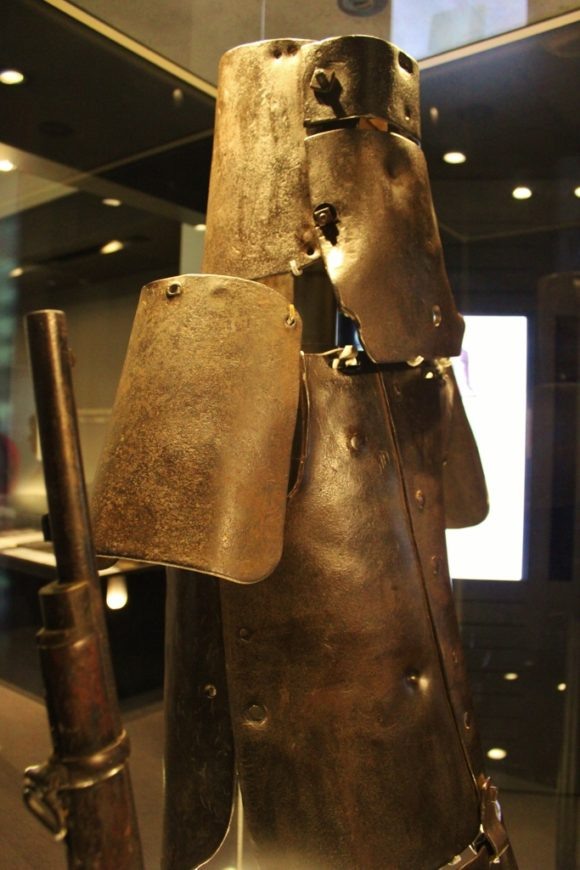 Ned Kelly is Melbourne's most famous outlaw and his story is a favorite in Melbourne's history. For those interested in learning about the legend, visit the Ned Kelly exhibit at The State Library of Victoria – or better yet, take one of their free tours. (Actually, just go to visit the library, because it's a stunning building, both inside and out!) Other places to get a dose of Ned Kelly tales: The Old Melbourne Gaol and The Treasury Building (which also displays Gold Bars that are pretty cool).
Click here to read more about Ned Kelly
16. Take a train to Williamstown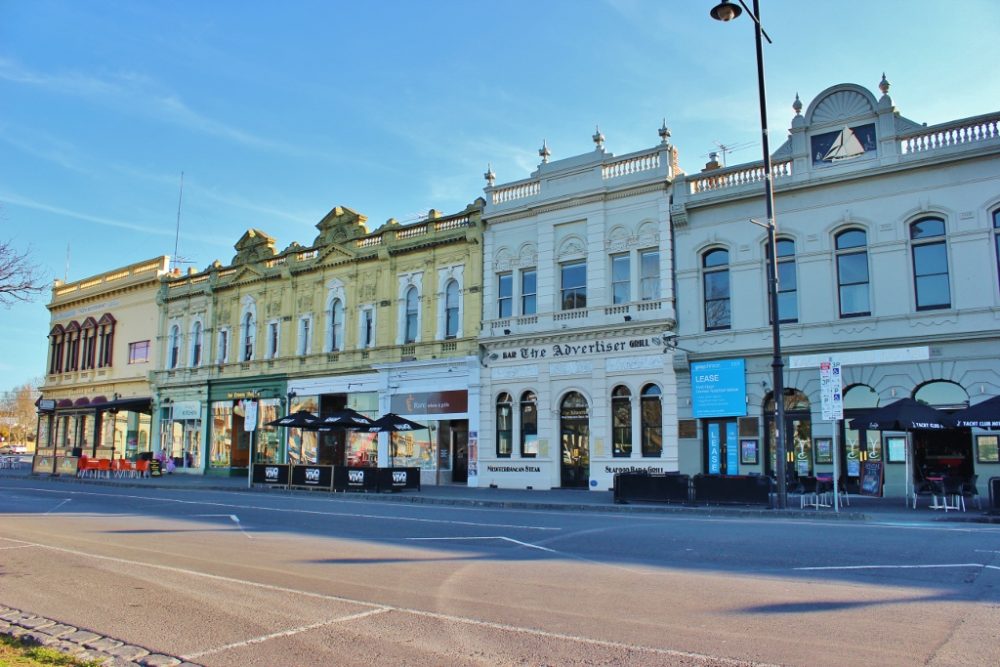 Once home to the Victorian Navy, Williamstown is a little port town on the bay that has quite the historic past. Strolling the waterfront or meandering through the community is a relaxing way to idle away an afternoon.
Click here to read more about a day trip to Williamstown
17. Admire the architecture of the historic churches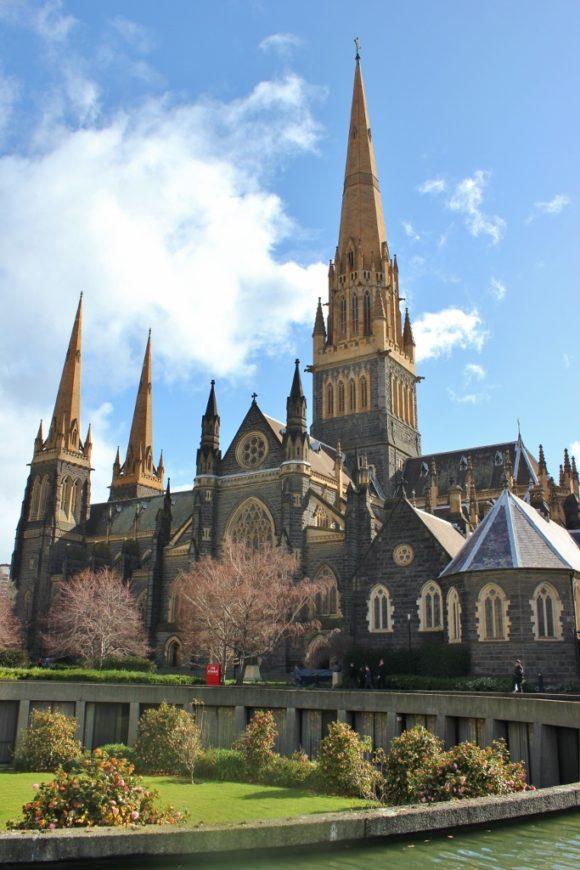 Three of Melbourne's CBD churches – St. Paul's Anglican Cathedral, The Scots' Presbyterian Church and St. Patrick's Catholic Cathedral – were constructed in the 1800s. Enjoy the architecture and savor the silence. (St. Patrick's Catholic Cathedral pictured above.)
Click here to read more about religious buildings in Melbourne
18. Visit the Docklands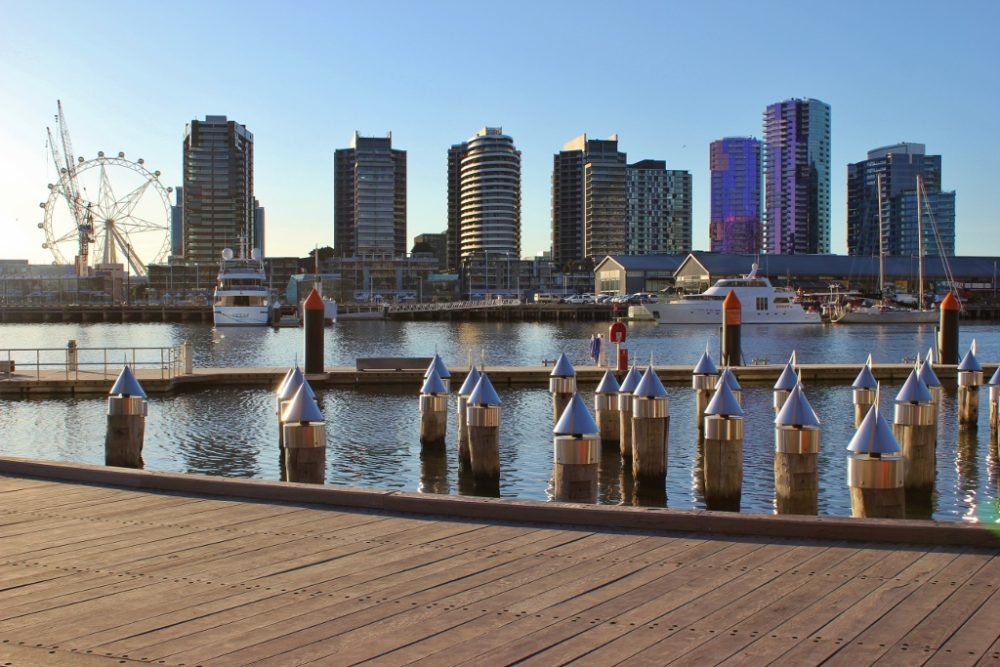 In the 1850s, it was the harbor that accepted migrants arriving in droves during the gold rush, but was then left unused after the 1960s when it was deemed unsuitable for container ships. A plan for revitalization has breathed new life into the area, turning it into a live/work/tourist waterfront playground. As a location for many of the city's events, be sure to check what's on at the Docklands!
19. Tour the Shrine of Remembrance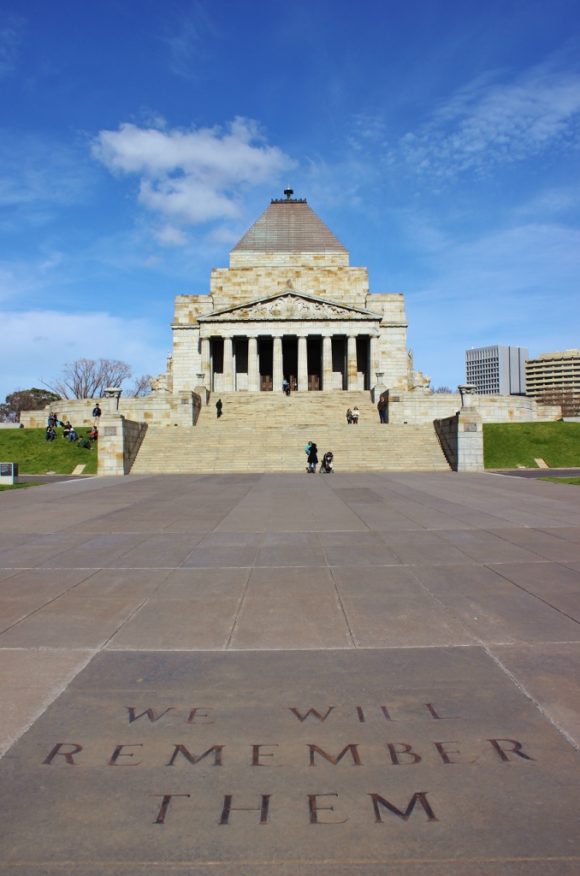 Built in 1934 to honor the Victorians who served in World War I, the Shrine of Remembrance has evolved and expanded to include an intriguing museum featuring artifacts from all Australian conflicts. Visitors are invited to tour the shrine on their own or join one of the two daily free tours.
Click here to read more about visiting the Shrine of Remembrance
20. Walk Sydney Road in Brunswick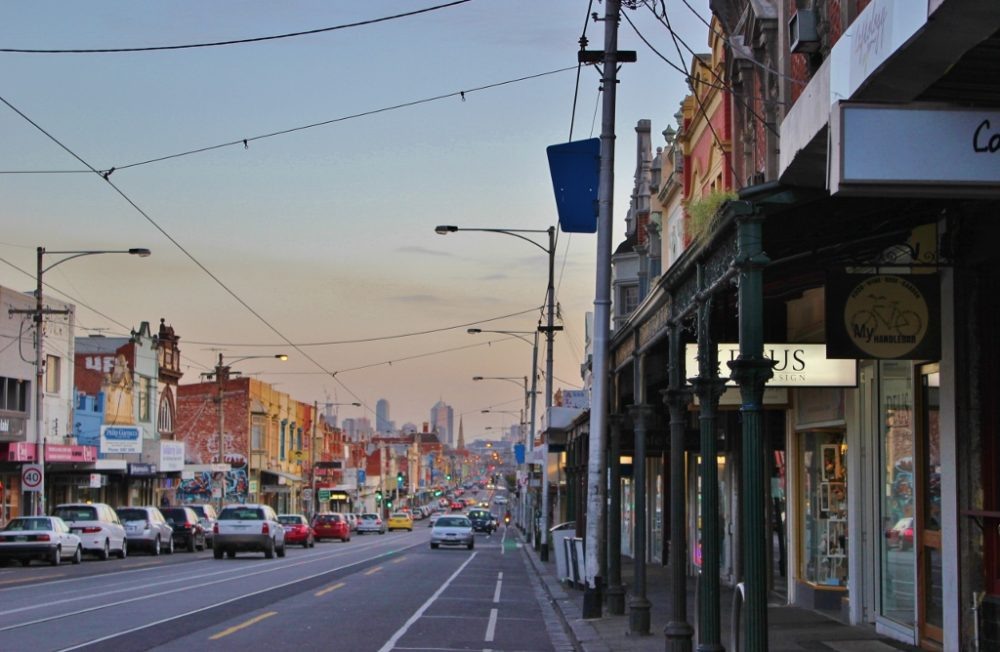 Sydney Road has long been the main thoroughfare in Brunswick and it is lined with shops, eateries, government buildings and churches. Gentrification of the area has spurred the remodeling of historic hotels (a.k.a pubs) and the adaptive reuse of many of the buildings along Sydney Road. In addition to the restored hotels, there are vintage shops and an assortment of international cuisine due to the diverse culture in the area.
Click here to read about pubs on Sydney Road in Brunswick
21. Make a day trip to Seaford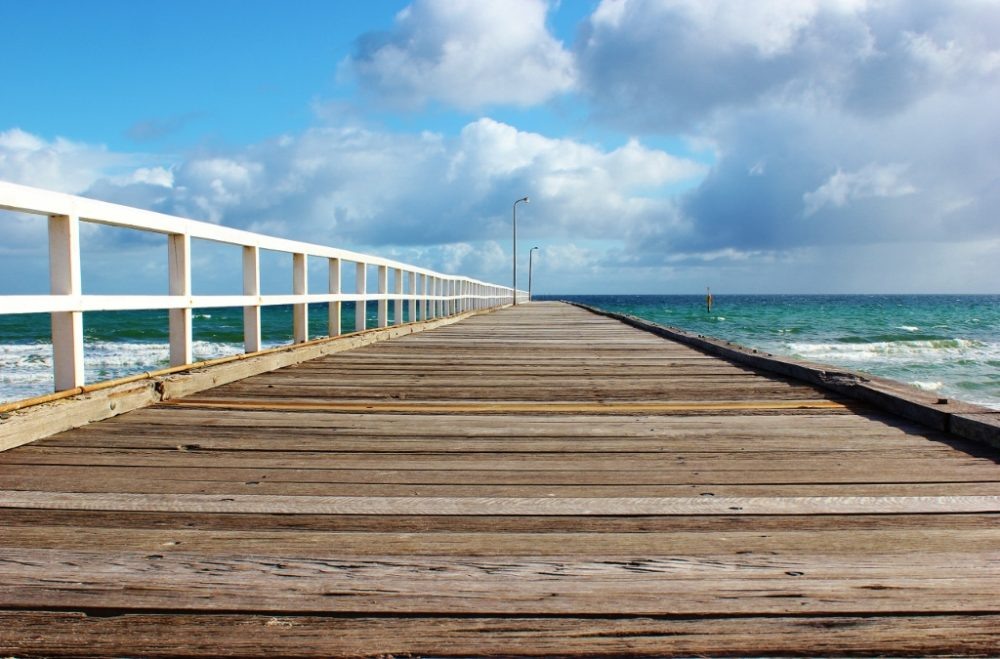 Connected to Melbourne's CBD by an hour-long Metro train, Seaford is a quaint, beach-fronting suburb. Sandy paths weave through the Foreshore Reserve, leading three miles south to Frankston. In the mood for a local farmer's market? Plan your visit for the third Sunday of the month.
Click here to read more about Seaford
Top Tips for Your Trip to Melbourne, Australia
Melbourne Sightseeing Tips
Escape the city and immerse yourself in nature! Head to the Dandenong Ranges and hop on the 1000 Step Trail (which can be easily reached with public transport!).
Traveling with kids? You may want to check out these top Melbourne attractions: Melbourne Star Observation Wheel and the SEA LIFE Aquarium.
The iVenture Card is a pass that may save you money on your Melbourne sightseeing tours.
Melbourne Day Trips
As much as we love haning out in the Melbourne CBD, there are top Australia sights accessible on a Melbourne Day Trip. The most popular Melbourne day trips are: The Great Ocean Road, Yarra Valley Wine Tasting and Phillip Island Penguins. For a longer trip from the city, check out this 3-day Melbourne Adventure Tour that includes the Twelve Apostles, Loch Ard Gorge and the Grampians National Park.
Where To Stay
During our visit to Melbourne, we stayed in City Limits Hotel Apartments in the CBD and this awesome Airbnb Apartment in Seaford. (Not already a member of Airbnb? Use this link to create an account and save money on your first stay!)
We have found that staying in apartments is often less expensive than hotel rooms – with the added benefit of a kitchen and, usually, more space. Melbourne holiday apartments can also be searched on FlipKey (which is part of TripAdvisor) or on VRBO – Vacation Rentals By Owner.
However, for those who prefer staying in traditional accommodations, there are many Melbourne hotels to choose from in – or close to – the city center. Check out these top-rated hotels (based on guest reviews!) for your upcoming trip: Quay West Suites, The Como and Rendezvous Hotel. Or, find a deal on a hotel room by bidding on Priceline.
Budget Travelers can search for Melbourne hostels for affordable beds at places like Base Backpackers (in St. Kilda), All Nations Backpackers and Discovery Melbourne. For a true bargain – and unique experience – search for hosts on Couchsurfing, where travelers stay with locals for free.
Getting There…and around
In Melbourne
Most visitors arrive in Melbourne via plane at the Melbourne Airport. From the airport, you can take the SkyBus, a mini-van shuttle bus or arrange private transfer into the CBD. In the CBD and surrounding region, there is ample public transportation, including a network of trains, trams and buses, which all accept fares via the Myki Card. We aren't keen on driving abroad, but renting a car can often save time and money (especially when traveling with more than two people) – and it allows for greater discovery.
In General
Our preferred method of getting anywhere is by flying (we are JetSetting Fools, after all!) and when we do need to purchase plane tickets, we start our search for the best deals on airline tickets on Skyscanner or Flight Hub.
Before You Go
Want more travel planning tips? Head over to our Travel Planning page for our complete packing list and other travel resources!
Like what you're reading? Join the journey!
Subscribe to JetSetting Fools and get new blog posts and our quarterly newsletter direct to your inbox:

We want to know: What is your favorite thing to do in Melbourne, Australia? What would you add to our list of 'Best Things To Do in Melbourne'? Tell us in the comments!
Pin it! See all of our travel pins on our JetSetting Fools Pinterest Board.