Hey there! Welcome to JetSetting Fools! You will find our best travel tips for destinations worldwide. Some of the links on this site are Affiliate Links and if you use them to make a purchase, we may earn a small commission. For more information, read our Disclosure Policy.
---
Hiking is one of the best things to do on the Oregon coast! Miles of trails stretch out along the coastline – and we discovered a few of the state's top hikes near Florence, Oregon. Both state and national parks abound in the area around Florence, providing abundant access to nature via trails and lookout points. If you are wondering what to do in Florence, Oregon, lace up your shoes and head out on our three recommended hikes!
Looking for more things to do in Florence, Oregon? Check out our top tips for things to do, places to eat and where to stay at the end of the post!
Hikes near Florence, Oregon
Trekkers who go hiking near Florence, Oregon won't be disappointed; the scenery is simply stunning. The area features massive sand dunes, mossy forests, babbling streams, sandy beaches and picture-perfect lighthouses – all of which are accessible via hiking trails.
Visitors who want to see the varied landscapes can follow in our footsteps to three easy hikes near Florence, Oregon. Hikers will discover hidden beaches, dense forests, dramatic cliffs and flowing waterfalls.
#1 Sweet Creek Falls Trail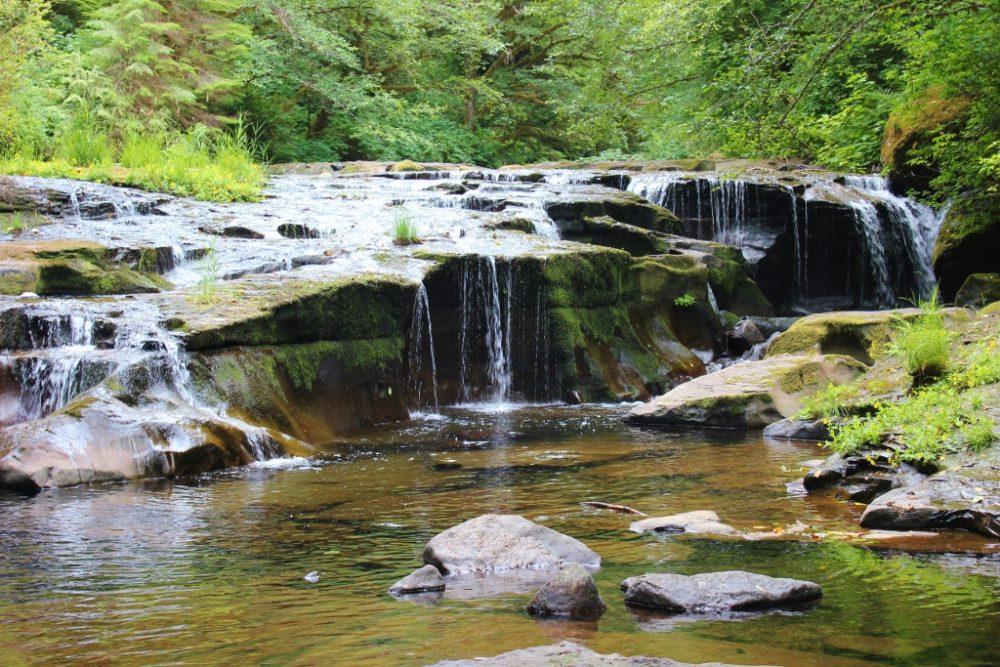 Sweet Creek Falls is one of the best hikes near Florence, Oregon that is off the coast.
Within moments of beginning the hike at the Homestead Trailhead, we could already hear the gurgling water of Sweet Creek rushing over rocks towards the Siuslaw River.
Under towering evergreens, we quickly met up with the creek – a series of small, tumbling waterfalls – and followed the water's edge. The easy trail, a combination of dirt and raised walkways, stretches 2.2 miles and ends at the cascading Sweet Creek Falls.
Along the way, side paths lead down to the water where hikers are welcome to cool their feet or take a swim.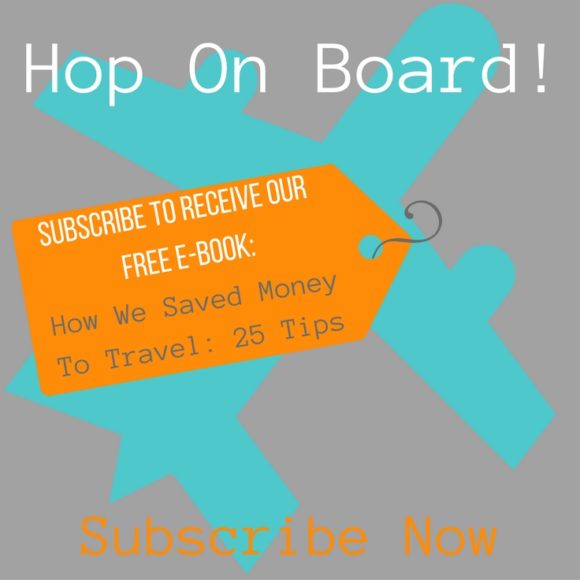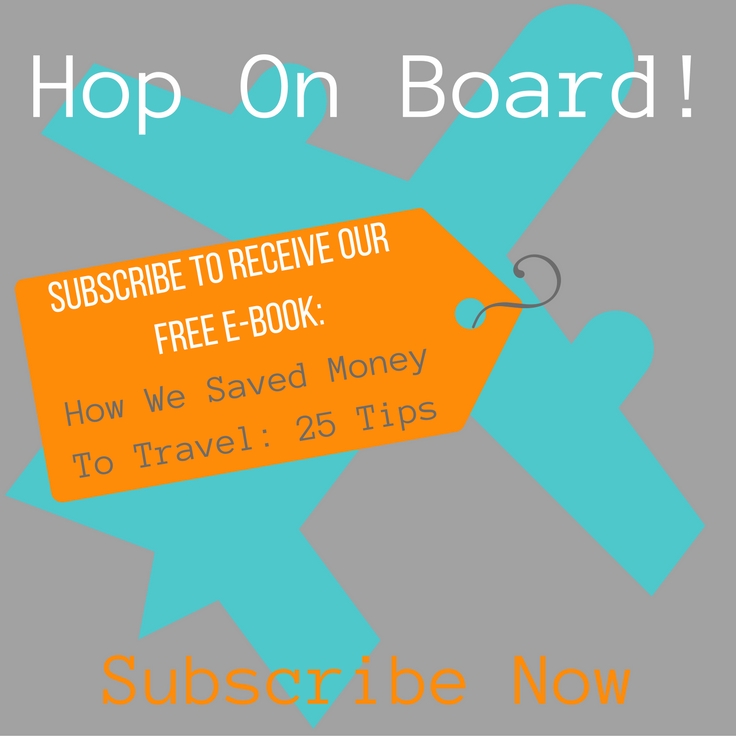 How To Get To Sweet Creek Falls
The Homestead Trailhead is about a half-hour drive inland from Florence. From Florence, take Highway 126 to Mapleton; turn right to cross the bridge (staying on 126); take the first right onto Sweet Creek Road. Follow Sweet Creek Road 11 miles to the Homestead Trailhead. No fee to park; restrooms. The Sweet Creek Falls Trail is part of the Siuslaw National Forest. Click here for a trail map. Click here for more information.
#2 Heceta Head Trails: Hobbit Beach Trail and Lighthouse Trails
Heceta Head, home to the famous Heceta Lighthouse and Hobbit Beach, has two amazing trails…and an incredible way to combine them into one longer trail. We detail each option below.
Hobbit Trail Oregon
The Hobbit Trail is one of the easiest hiking trails near Florence, Oregon.
The blink-and-you'll-miss-it Hobbit Beach Trailhead is located on the west side of Highway 101. Once on the Oregon Coast Hobbit Trail, we were enveloped in a surreal enchanted-like forest. Following the path to the right, we were surrounded by the twisted, moss-covered trees that line the narrow path.
Sunlight filtered through the high canopy, illuminating the moss and making it seem as if we were looking through a green-tinted lens. The zigzagging .5-mile path descends to a natural tunnel that opens onto the wide, secluded Hobbit Beach.
How To Get To Hobbit Trail Oregon
The Hobbit Trail in Oregon is about a half-hour drive north of Florence. From Florence, take Highway 101 past the Sea Lion Cave and Heceta Head Lighthouse to Mile Marker 177. (After passing the Lighthouse, begin slowing down and put your right-hand turn signal on if there are cars behind you. When the road stops curving, you are almost to the parking lot.)
Pull into the easily missed, unmarked parking area on the east side of the highway. Use caution when crossing the highway and find the marked trailhead slightly to the north. No fee to park; no restrooms. The Hobbit Trail is part of the Carl G. Washburne Memorial State Park. Click here for a trail map. Click here for more information (scroll to bottom for map).
Heceta Head Trail
Starting at the same trailhead for Hobbit Beach, hikers can follow the trail to the left toward Heceta Head Lighthouse. The 1.5-mile trail dips into a gorge then rises over two hills before descending to the lighthouse.
While hiking through the gorge, we had open views of the surrounding forest and the sound of the cars on the highway rapidly dissipated. As we crested the hill, the forest grew dark and dense, most of the sunlight blocked by the thick, wind-carved foliage.
Lookout points offer a chance to glimpse the rugged landscapes below – and we highly recommend making the short detours. On the final approach to Heceta Head, the elevated path gives a bird's eye view of the lighthouse.
Volunteers give free tours – at 11:00am and 3:00pm – and a brief history of the lighthouse, which allowed us time to rest before making the return trek to the car.
How To Get To Haceta Head Trailhead
Use the same parking lot as listed above for the Hobbit Trail near Florence, Oregon.
Click here for a trail map (note: there is another trail labeled Heceta Lighthouse Trail on map and marked in red; the black dotted line from the lighthouse north to the parking symbol is the Heceta Head Trail). Click here for more information (scroll to bottom for map).
Combo Oregon Hiking Trails: Heceta Lighthouse Trail + Heceta Head Trail + Hobbit Trail
Oregon hikers who want to embark on a longer trek can combine three Oregon coast hikes into one long hike. Rather than beginning at the Hobbit Beach Trailhead, trekkers will begin this hike along the Oregon Coast at the Heceta Lighthouse.
From the Heceta Lighthouse Trailhead, follow the wide, inclined path toward the lighthouse. Along this popular portion of the trail, there are phenomenal views of Cape Cove to the south. Just before arriving at the lighthouse, follow the ascending stairs into the forest; this marks the beginning of the Heceta Head Trail.
Stay on the path until it merges with the Hobbit Trail Oregon Coast path and complete the final half mile down to Hobbit Beach.
Tips for the Combo Oregon Coast Hiking Trails
The three trails combined – Lighthouse, Heceta Head and Hobbit Trail – have a length of about 5 miles (round trip). Hikers can include the China Creek Loop Trail, which begins on the east side of the 101 at the Hobbit Trail parking lot.
Before leaving, be sure to check out Cape Cove Beach. Visitors are free to climb over the rocks on the north end of the beach for spectacular views of the ocean. Peer into the narrow cove just below the lighthouse and look for Harbor Seals! Top Tip: If your visit coincides with low tide, be sure to check the tidal pools for bright orange and purple starfish!
How To Get To Heceta Lighthouse Trailhead
From Florence, Oregon, follow the signs to the Heceta Lighthouse. When traveling north on the 101, Lighthouse visitors cross Cape Creek Bridge and make a right-hand turn onto Cape Creek Road, which curves back to the coast underneath the bridge. The parking lot, right on Cape Cove Beach, is a Day Use lot that requires a fee ($5 USD, paid via credit card at the machine).
#3 Hall and Schuttpelz Lakes (and Sand Dune) Hike
The trek at Hall and Schuttpelz Lakes features lakeside dirt trails and sand dunes. The Siuslaw National Forest hiking trail is a great way to experience the diverse terrain of the region.
The trail begins on Hall Lake which is bordered on the west by high sand dunes. Hikers can complete the circumference trail around Hall Lake and/or break off into the sand dunes to find Schuttpelz Lake.
How To Get To Hall and Schuttpelz Lake Trail
Traveling south on the 101 from Florence, pass Reedsport and look for signs on the west side of the highway for Wildwood Drive (which is close to the Tugman State Park entrance). Turn west onto Wildwood Drive and follow it for almost a mile to a gravel road, which leads to a small parking lot and the trailhead. There is no fee to park; restrooms. Use this link for a Trail Map.
---
Hiking Oregon
There are numerous beautiful hikes in Oregon – on the coast and inland!
We think one of the best Oregon Coast hikes that is further north is the Cape Lookout Trail. Located near Tillamook, the earthy trail provides stunning views. Other popular Oregon Coast trails are on Cape Perpetua. One trailhead is the starting point for several Cape Perpetua hikes; find more info here.
For another easy in-and-out Oregon hike just a short drive inland from Florence (about 2.5 hours) try the incredible Tamolitch Blue Pool Hike.
---
What You Will Need for Oregon Hikes
Make sure you are prepared for hiking in Oregon with these necessities!
Shoes
While hiking boots are not necessary for our recommended easy hikes near Florence, Oregon, comfortable walking shoes are required. I have hiked the trails in Oregon in shoes by Columbia and Skechers (and I even hiked the Hobbit Beach trail in my Reef flip flops once…but don't necessarily recommend it!). Kris prefers wearing these all-terrain shoes by Merrell when hiking in Oregon.
Camera
We're certain you'll be snapping tons of photos – the coastline is so beautiful! Rather than relying on your mobile phone to capture the sights, upgrade to an actual camera for higher quality photos. We travel with a Canon Rebel (which takes amazing photos, but can be a bit clunky when hiking) and a Canon PowerShot ELPH (which takes beautiful pictures, is slim and lightweight – and the new models are wifi enabled so you can share your trip pics to social media in real time!).
Hiking Poles
We don't use hiking poles, but we saw many hikers with them (and, we have to admit, we were a little bit jealous!). These lightweight hiking poles are highly recommended by fellow hikers.
Water Bottle
There are no clean, fresh water sources on any of the Oregon hikes that we recommend – so you need to bring plenty with you! For travelers, these collapsible water bottles are ideal!
Sunscreen and Hat (or Rain Coat!)
The sun is strong on the Oregon coast! Make sure to protect your skin during your hike. We recommend wearing sunscreen and wearing a wide-brimmed travel hat. And, if the weather is rainy (which it often is on the coast!), be sure to bring a lightweight rain coat for your hike!
Travel Insurance
If you are traveling to Oregon from abroad, be sure to invest in travel insurance before your trip. It is especially important when doing activities, like hiking. If you haven't already obtained travel insurance for your trip, travel protected with World Nomads.
---
More Things To Do in Florence, Oregon
While hiking in Florence, Oregon is one of our favorite things to do, it isn't the only activity! While in town, make sure to check out other fun Florence, Oregon things to do.
Stroll through Old Town Florence, Oregon
The coastal town of Florence, Oregon, population 8,500, is situated in the central portion of the state where the Siuslaw River flows into the Pacific Ocean.
In downtown Florence, Oregon is the charming Old Town district. Bay Street runs parallel to the river where locally-owned restaurants and shops are housed in historic buildings. In the summertime, brilliant flowers rise beside the sidewalks and overflow from pots hanging from street lamps.
Strolling the street with an ice cream in hand from the bridge down to the wooden docks is an ideal way to soak in the atmosphere.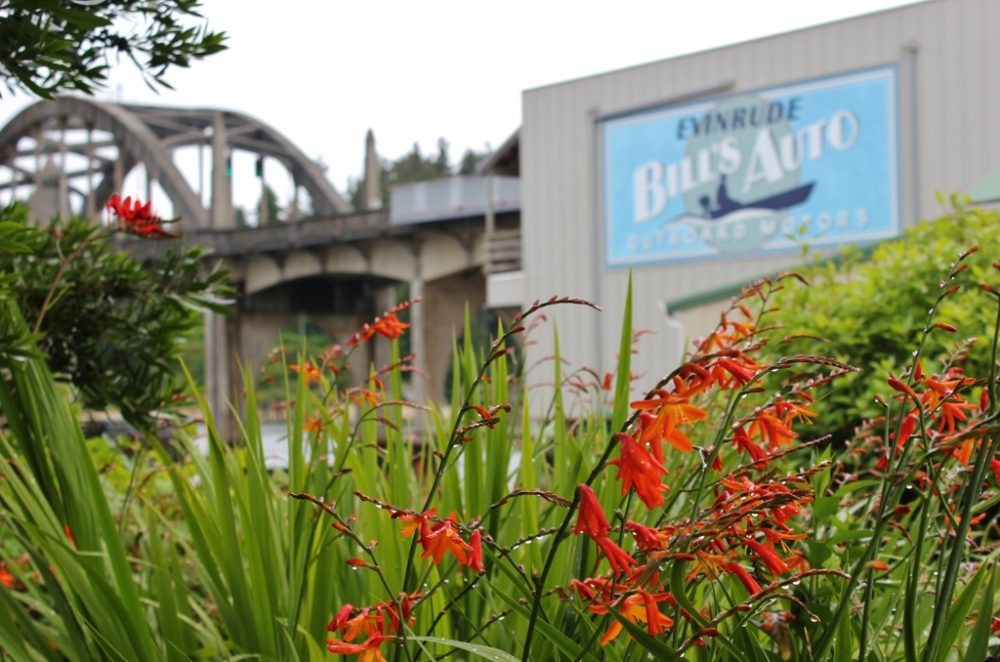 Walk along Florence, Oregon Beaches
There are many more beaches in Florence, Oregon other than Hobbit Beach! We love the beaches near Florence because they are wide and flat – which makes them great for long beach walks. We think the best beach in Florence, Oregon is Heceta Beach, which stretches from the North Jetty north to the Driftwood Shores Hotel.
Top Tip: Looking for romantic Oregon coast things to do? Go on a horseback ride on the beach at sunset! You can book your ride with C&M Stables.
See the Sea Lions Cave
One of the fun things to do in Florence, Oregon with kids is to go see the Sea Lions. The natural cave is just 11 miles north of Florence and has been protected since 1932. Top Tip: The cave is open from 9:00am to 5:00pm and requires a ticket to enter.
More Florence, Oregon Attractions
Our favorite Florence activities are outdoors in nature, but other travelers might want to check out these area attractions.
Museums
There are two museums in Florence, Oregon: the Siuslaw Pioneer Museum and the Oregon Coast Military Museum.
Golf in Florence, Oregon
Visitors who want to golf in Florence can do so at two courses: Florence Golf Links (which also has a decent restaurant with kind staff) and Ocean Dunes.
Three Rivers Casino
Wondering what to do on the Oregon coast when it rains? Try your luck at the casino!
Shopping in Florence, Oregon
There are numerous boutique stores in Florence, Oregon in the historic Old Town. Along Highway 101, visitors will find many antique shops as well.
Fishing and Crabbing
Visitors who want to go fishing in Florence, Oregon can charter a boat. The best season for crabbing in Florence, Oregon is in the summer through the autumn.
---
Food in Florence, Oregon
Some of the best places to eat in Florence, Oregon are in the historic Old Town.
Waterfront Depot
Our top pick for dining in Florence, Oregon is the Waterfront Depot. Located riverside, the restaurant is housed in a charming historic house. Top Tip: Order the signature dish: Crab-encrusted Halibut – it's absolutely delicious!
Crab Chowder at Novelli's
For the best seafood in Florence, Oregon, we recommend Novelli's Crab and Seafood. The dockside shack churns out the best crab chowder in town (seriously, it is so good!) – and they sell whatever was caught fresh daily, too!
Casual Pub Grub
For really good food in a fun pub atmosphere, head to Homegrown. The menu features healthy options, too. Best of all, they serve a range of locally produced craft beer…which pairs perfectly with any meal!
For more tips of where to eat in Florence, Oregon read fellow traveler reviews on TripAdvisor.
Bars in Florence, Oregon
For a small town, Florence has an abundance of fun places to drink. Our favorite spots for a good local beer are Traveler's Cove (check out the outdoor riverside deck), the Beachcomber Tavern and Homegrown.
---
Lodging in Florence, Oregon
Travelers wondering where to stay in Florence, Oregon have quite a few choices – from hotels to apartments to campgrounds.
Hotels in Florence, Oregon
Many of the hotels and motels in Florence, Oregon are located along Highway 101. However, most of the hotels get below-average reviews. We recommend staying in the Old Town at The River House Inn or renting an apartment on Airbnb. (Not already a member of Airbnb? Create your account using this link and save money on your first stay!) For a beachfront hotel, we think Driftwood Shores Resort offers nice rooms-with-a-view.
Start your search for top-rated hotels for your upcoming trip on Booking.com – like we do!
Florence, Oregon Camping
Surrounded by lush nature, there are many Florence, Oregon campgrounds for visitors who would rather camp than stay in a hotel. Alder Dune Campground, which is within the Siuslaw National Forest, is highly rated by fellow travelers for camping near Florence, OR.
Weather in Florence, Oregon
Florence, Oregon weather is temperate, with sunny and cool summers and cloudy and wet winters. The best time to visit Florence is in the summer and autumn – especially if hiking! Be cautious when hiking after it rains, as the trails (especially the Heceta Head Trail) can be very muddy and slippery.
Check Weather.com for the current forecast and check Florence, Oregon tides here.
Hikes near Florence, Oregon Map
So, where is Florence, Oregon? Use this link to Google Maps to get directions to Florence, Oregon from your locations! Want a good paper map? Buy this good city map prior to your trip.
Start planning your trip to the Oregon Coast! Search for the lowest airfares, the best accommodations and fun things to do…then start packing! Want more travel planning tips? Head over to our Travel Planning page for more information and tips on traveling – and for country-specific information, take a look at our Travel Guides page!
Visiting More Top Attractions in the USA? Check out our detailed guides to New York City, Flagstaff AZ, a Weekend In San Diego or Denver CO and the sights of San Francisco!

Like what you're reading? Join the journey!
Subscribe to JetSetting Fools and get new blog posts and our quarterly newsletter direct to your inbox:

We want to know: What are your favorite hikes near Florence, Oregon? Tell us in the comments!
Pin it! See all of our travel pins on our JetSetting Fools Pinterest Board.