Hey there! Welcome to JetSetting Fools! You will find our best travel tips for destinations worldwide. Some of the links on this site are Affiliate Links and if you use them to make a purchase, we may earn a small commission. For more information, read our Disclosure Policy.
---
Hundreds of islands make up the Zadar Archipelago, part of Northern Dalmatia. They range in size, but unlike the southern counterparts, these islands are mostly barren, which attracts fewer inhabitants and visitors. However, the communities that do exist on the islands survive on olive production, the fishing industry and very seasonal tourism. Being in such close proximity, we used two days to discover the area with a boat trip from Zadar to Ugljan and Dugi Otok.
Boat trip from Zadar to Ugljan
Located directly across from Zadar, Ugljan is one of the larger islands in the archipelago and has 7,500 residents, beautiful coastline and hiking/biking trails. Ferry boats cross the Zadar Channel several times a day, making day trips there easy, even in the off-season. We took a morning ferry so we could spend the day visiting three of the island's towns: Preko, Kali and Kukljica.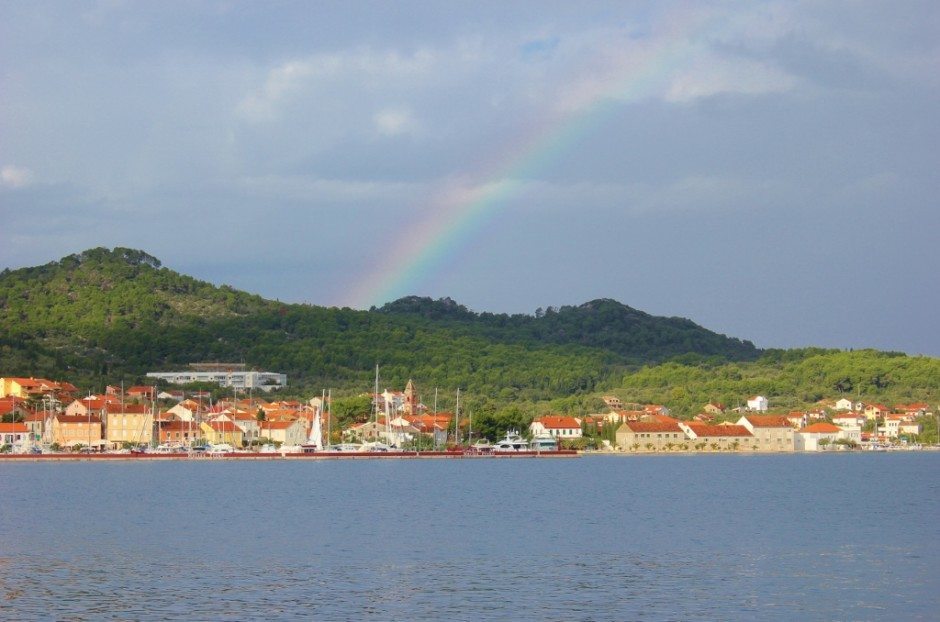 On our boat trip from Zadar, we docked in Preko (which literally translates to Opposite, as in Opposite of Zadar), but didn't stay long. Instead, we followed the waterfront path south toward Kali. The route along the tranquil beachfront prompted our usual gawking – a reaction that I hope never dulls. There were dark clouds in the sky, but the sun was shining during our walk and turning the water pale teal. Cats walked with us along the stretch between the two towns, which felt somewhat rustic, with only a few structures completely renovated, while others sat abandoned.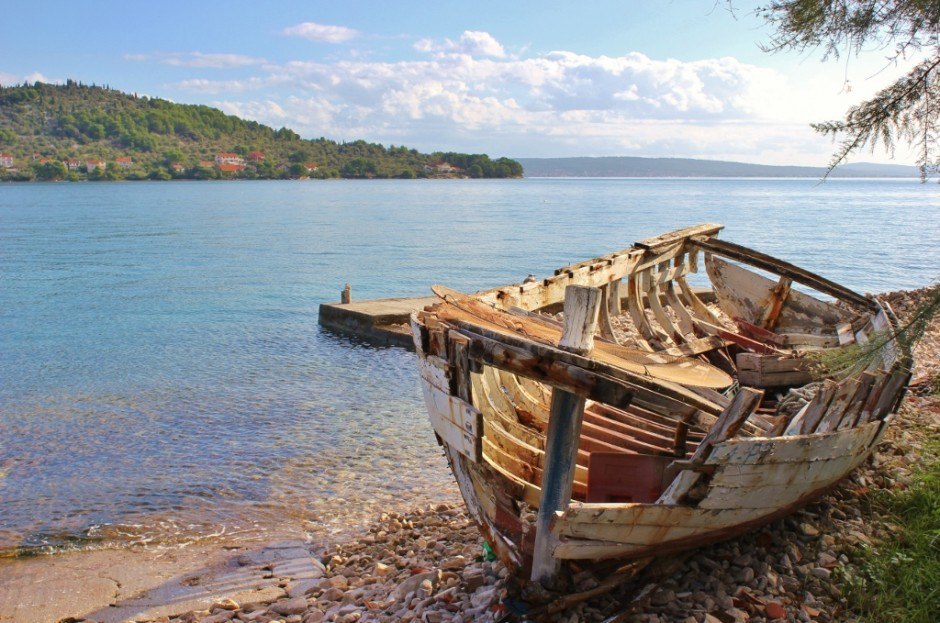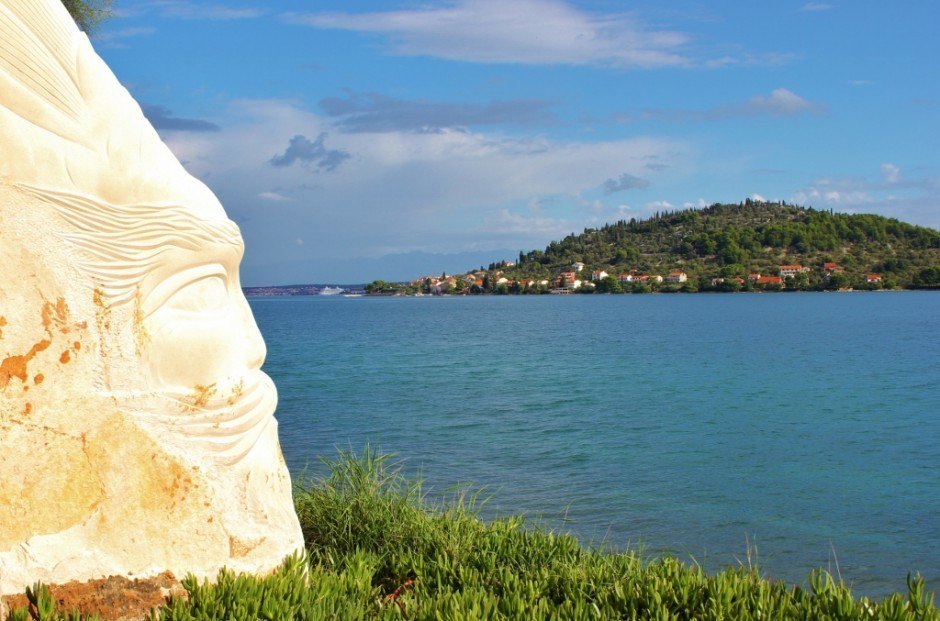 When we arrived in Kali, we were greeted with open stares. The small village is dedicated to fishing and off-season tourists are unusual. It didn't deter us, however, from wandering the narrow, hilly streets to the church and bell tower at the top of the town. In the compact space, most homes had enough land for a personal garden. Although it was impossible to blend in, we joined a crowd of locals at the café and sipped on coffee along the harbor.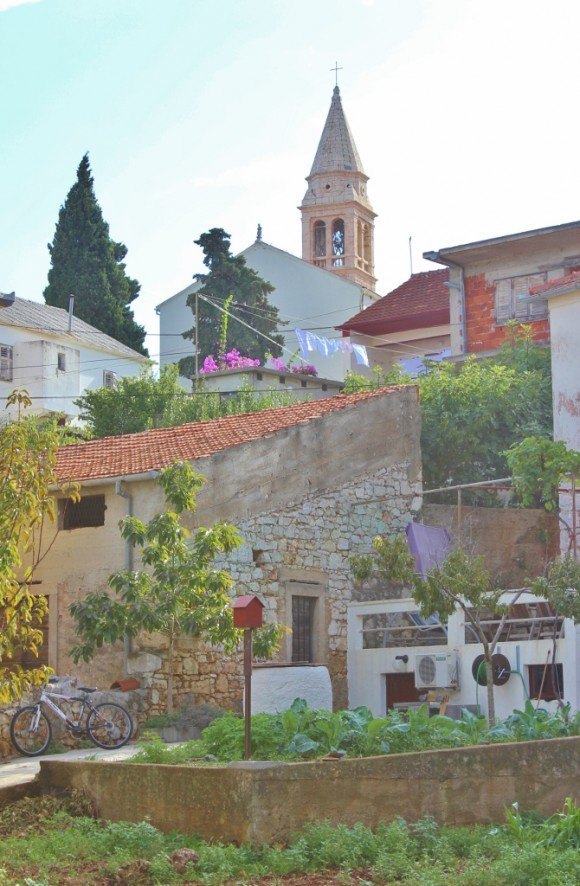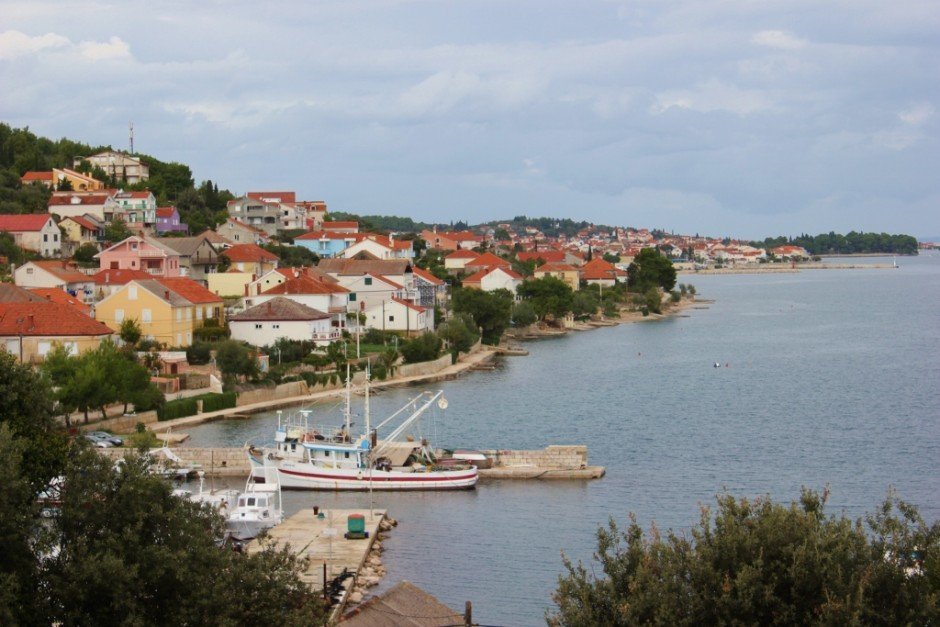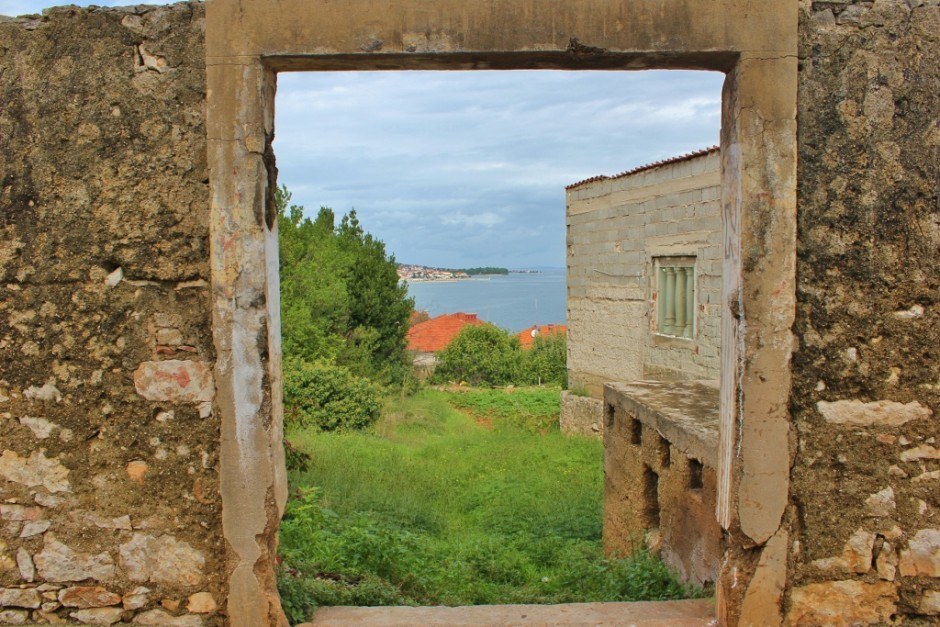 The weather was turning misty and we wanted to see Kukljica, so we continued on. We found the bus station on the main road above the town and waited out a downpour. A packed bus arrived and we squeezed on for a standing-room-only ride. Unlike Kali, Kukljica is based on tourism – and if we thought Kali was quiet, then Kukljica was closed. Although the weather was only a light drizzle, the others who departed the bus with us quickly disappeared into homes. We were hard-pressed to find any sign of life at all: hotels were closed; cafes were closed; shops were closed. This was our third trip to Croatia in the off-season and we had finally suceeded in finding a truly closed-down town.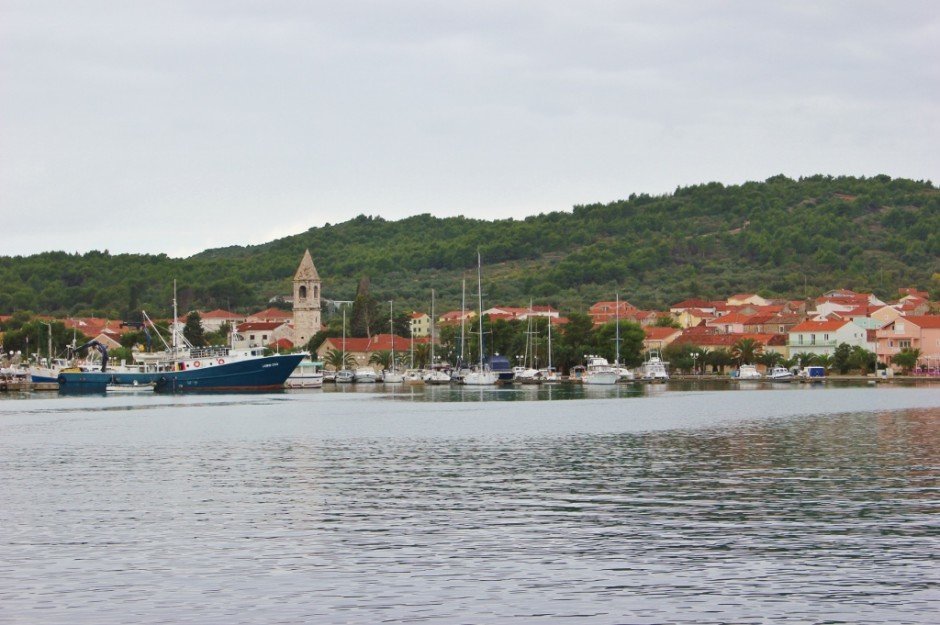 In seclusion, we walked past the harbor to the beach. The rain stopped and we ate our lunch by the sea (thank goodness we packed sandwiches!). We walked into town to the church, but the isolation almost felt too eerie for us. We got back to the bus stop in plenty of time – as we didn't want to chance missing our ride back to Preko.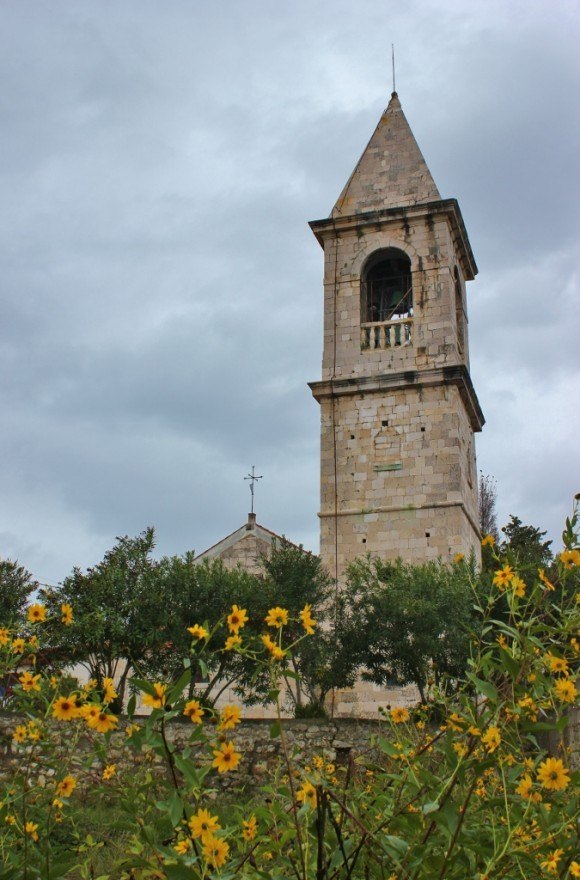 Back in Preko, we found life again (although, we wouldn't call it lively). We walked north from the ferry terminal into town, passing villas and restaurants facing the sea. Preko felt like a combination of Kali and Kukljica, geared toward tourists, with a strong foundation in fishing. Past the marina is a beach and, across from it, a small island which houses a monastery of Franciscan friars.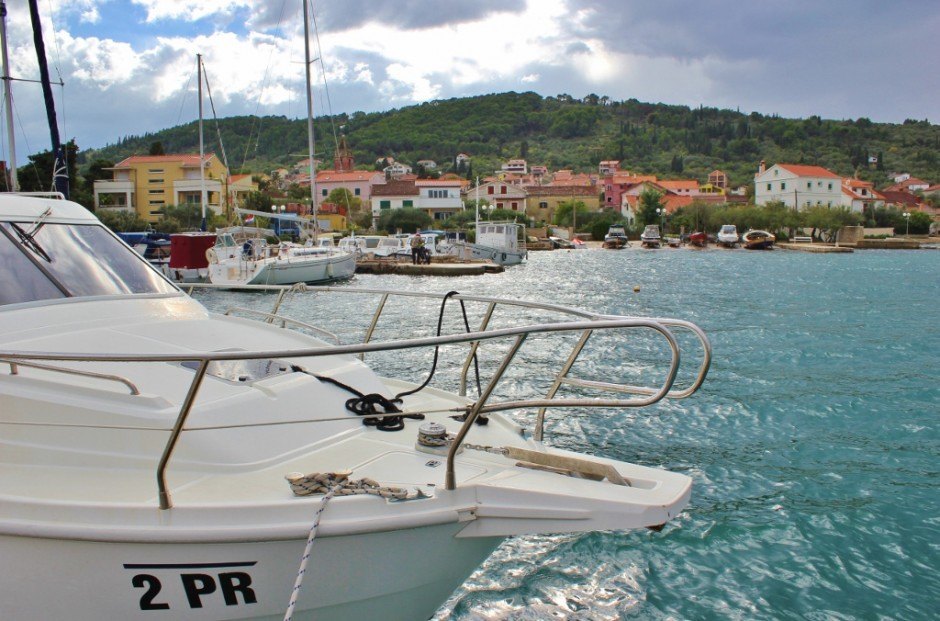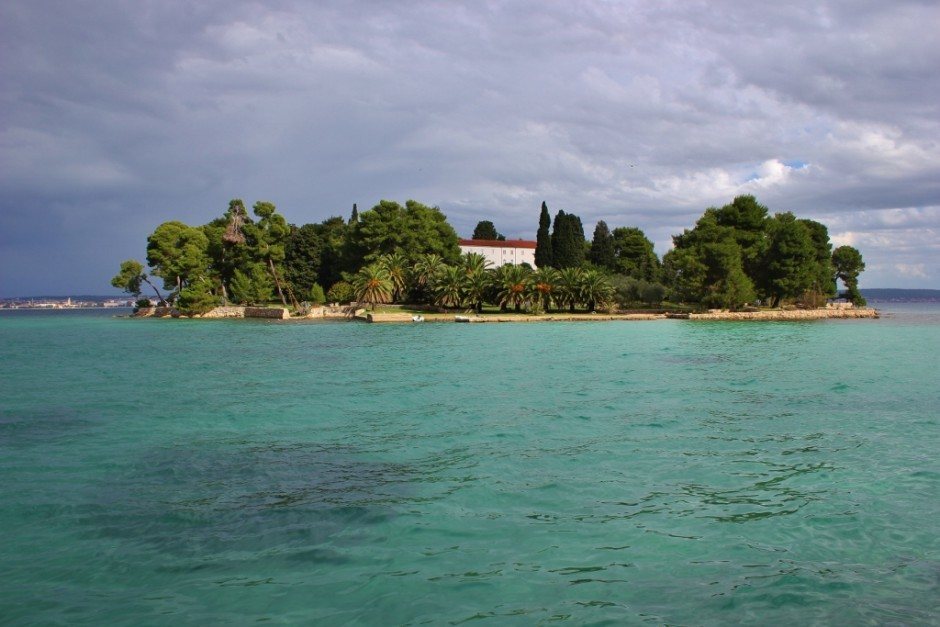 The clouds cleared, encouraging us to walk into the town. At the church we noted that, just like in Kali and Kukljica, the immediate grounds circling the church were used as a cemetery, something we haven't seen in other parts of Croatia. We made our way through the mix of holiday rentals and personal residences back to the ferry landing for our ride back to Zadar.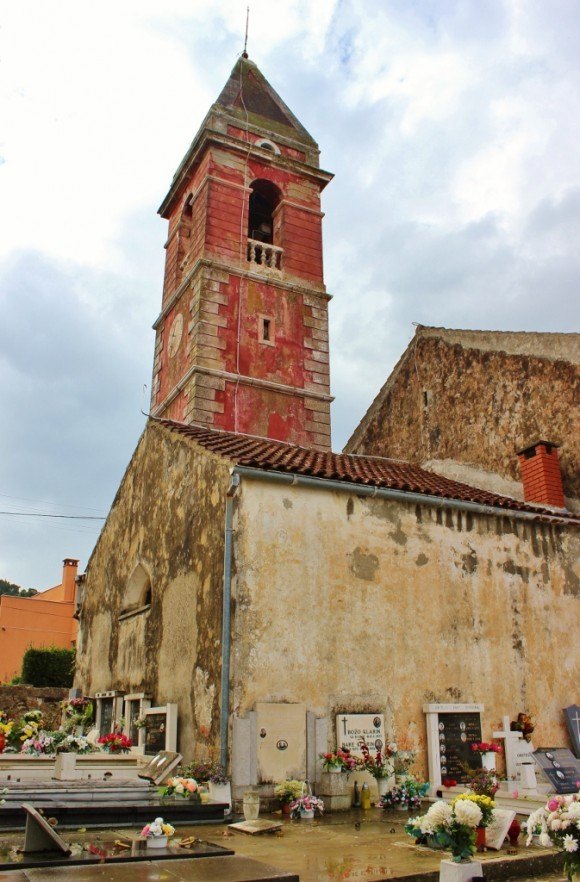 Boat trip from Zadar to Dugi Otok
Further out from Ugljan and sparsely populated is Dugi Otok, which means Long Island. Ferries dock in the sleepy town of Sali, but the main draw is its connection to Telascica Nature Park. It is possible to take an early ferry, stay on Dugi Otok for a few hours and then ferry back to Zadar in the evening, but our time was limited. Instead, we opted only to ride roundtrip on the ferry, never actually setting foot on the island.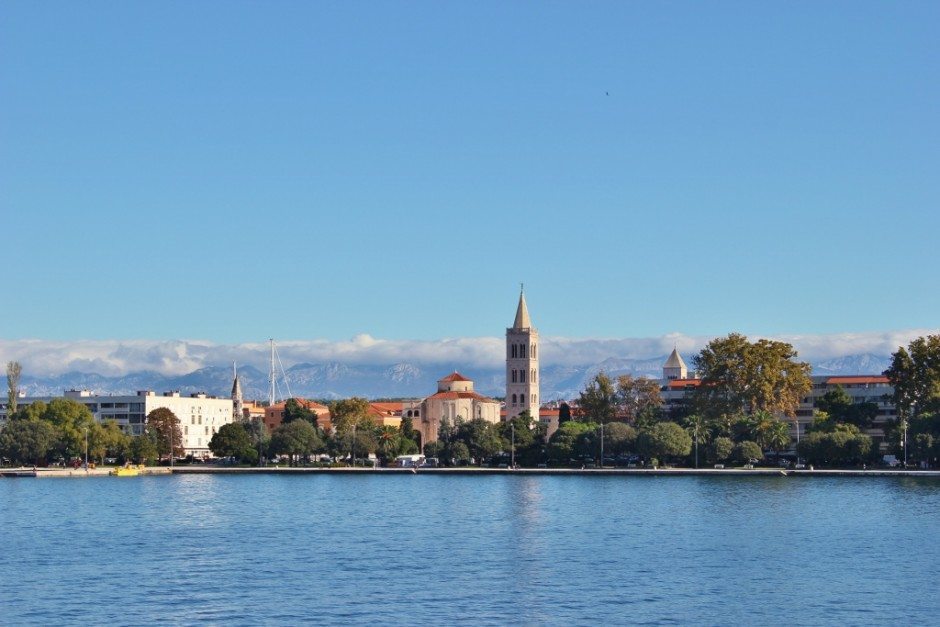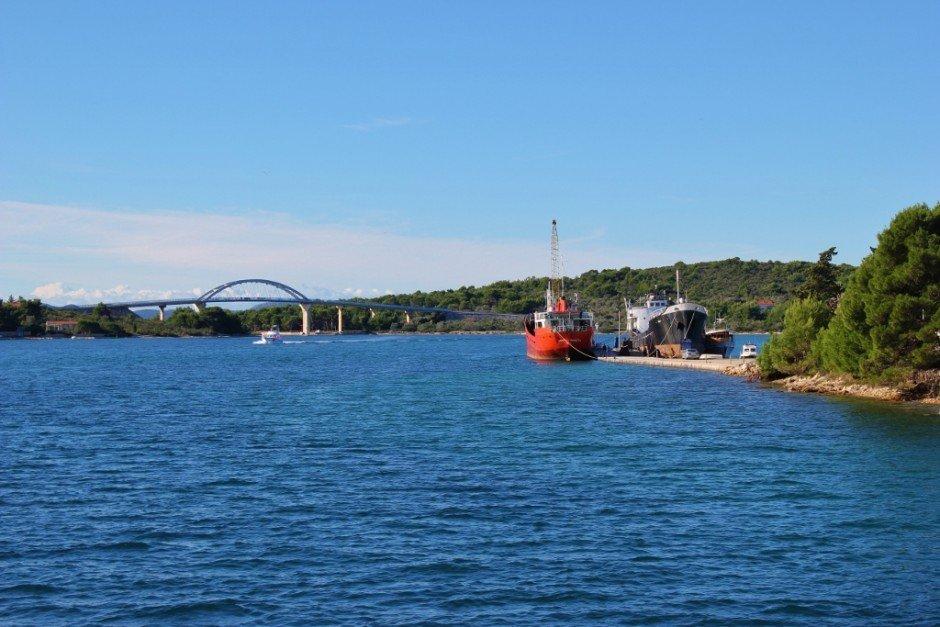 The ferry leaves Zadar and passes between Ugljan and Pasman, the two islands are connected via bridge. Once through the passage, we were in open sea, with shadows of islands in the distance. Occasionally, we would pass a lone sailboat. In Sali, we exchanged passengers and mail and picked up the day's fresh catch packed on ice.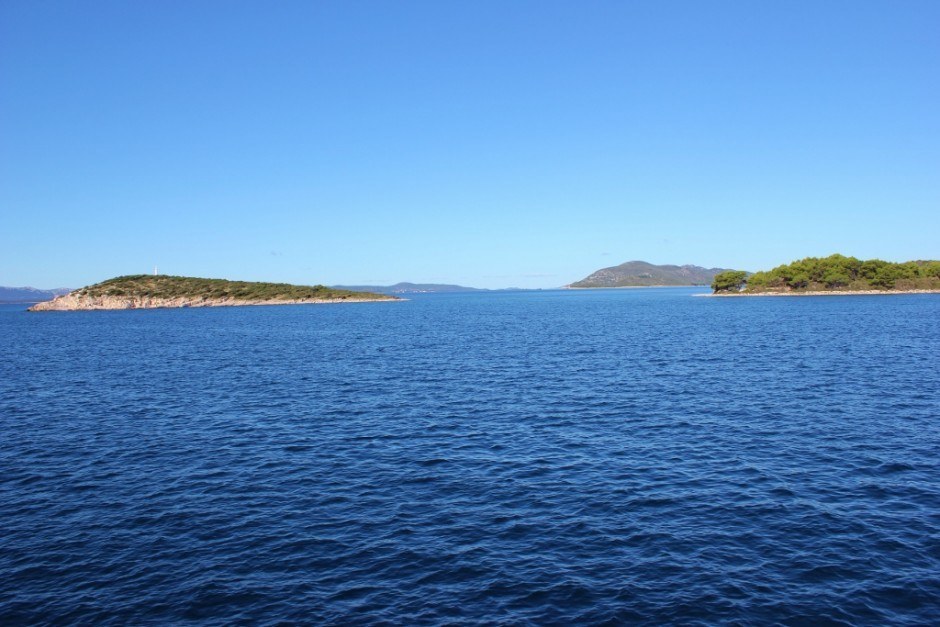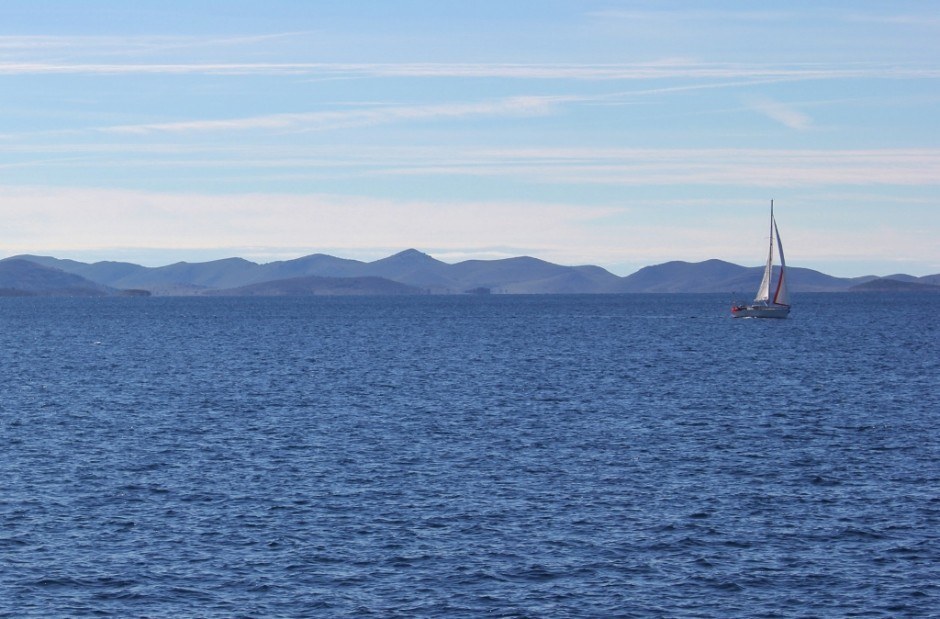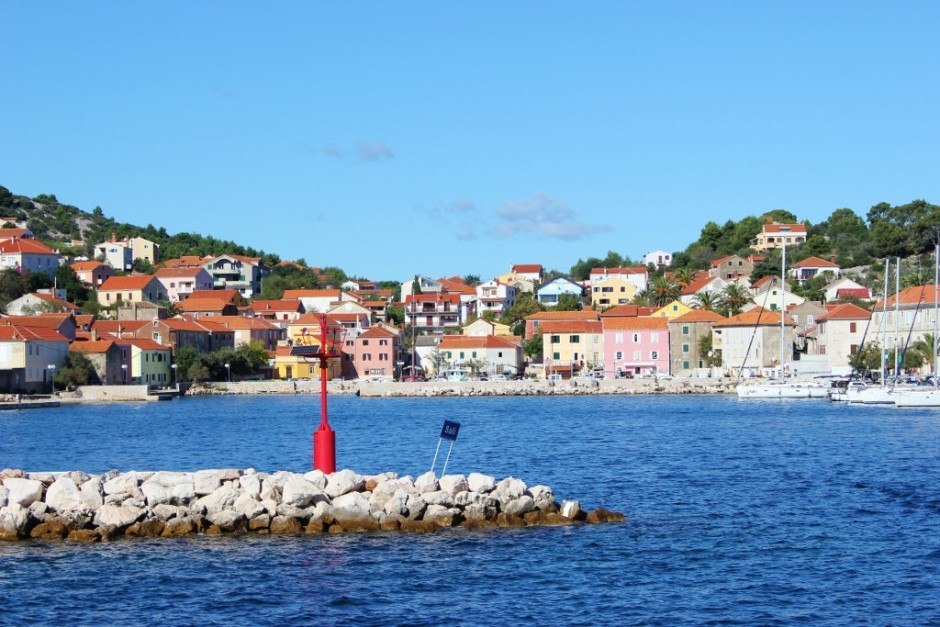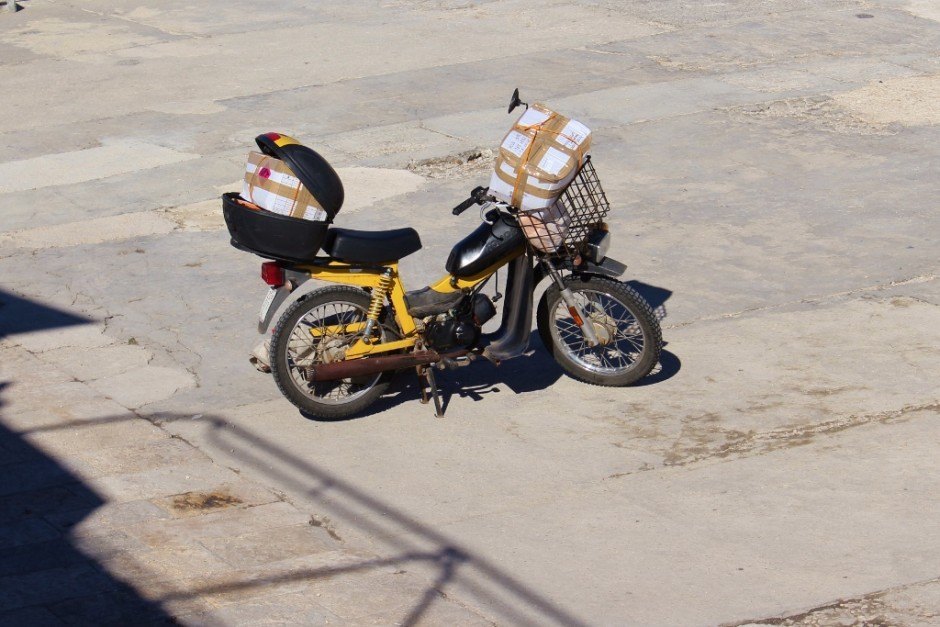 We made a second stop in the even smaller town of Zaglav, where again we picked up passengers and packages, but no one departed the boat. We arrived back in Zadar in the mid-afternoon with salt sprayed faces and plenty of light left in the day.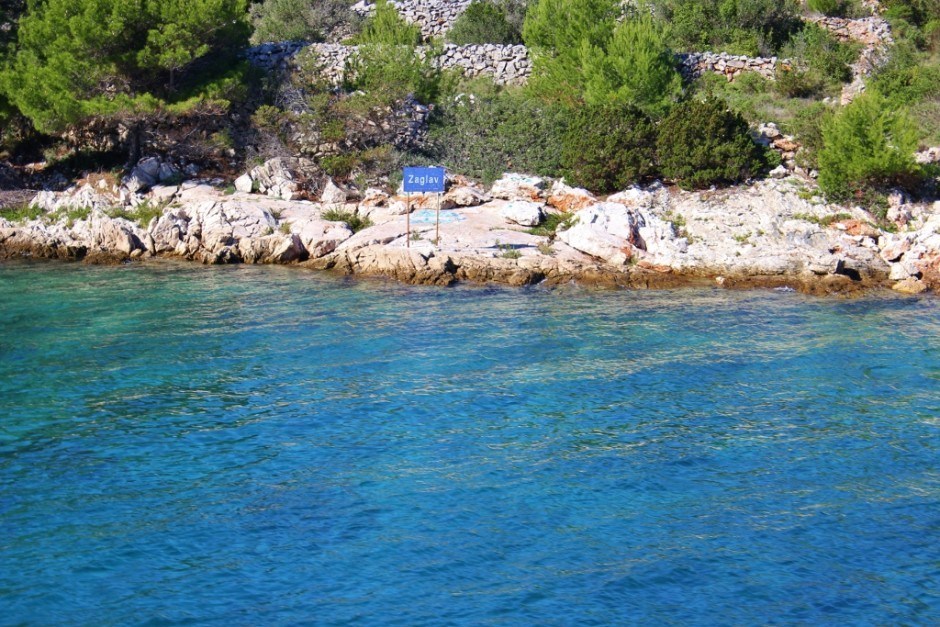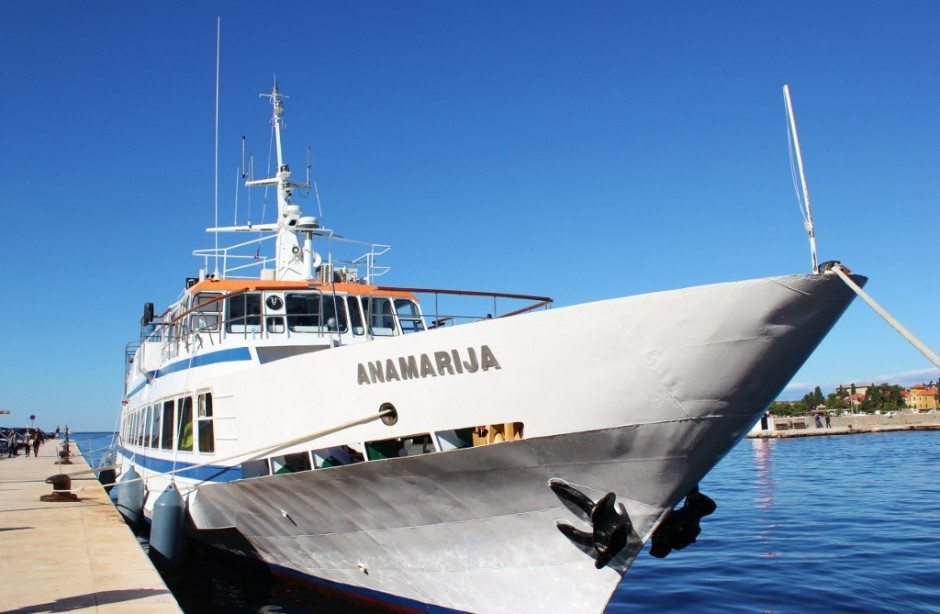 Notes for a boat trip from Zadar
Ugljan
The boat trip from Zadar to Preko (Ugljan) takes 25 minutes. We took the Jadrolinija ferry; tickets cost 15 kuna ($2.25 USD) each way.
The tourist office in Kali, south of the bus stop, has maps, area info and a current bus schedule.
Bus tickets from Kali to Kukljica were 10 kuna ($1.50 USD) and from Kukljica to Preko were 12 kuna ($1.80 USD).
Dugi Otok
The boat trip from Zadar to Dugi Otok and back to Zadar (without departing the boat) takes 3 hours. We took the G & V Line ferry – opting for the roundtrip route on the Anamarija boat, as it has outdoor seating. Tickets cost 20 kuna ($3 USD) each way.
Expensive excursions are offered to tourists from Zadar to Telascica Nature Park with a stop in Sali. They include lunch and beverages on the boat, but the exorbitant fee of 330 kuna ($50 USD) encouraged us to seek other options. The boat trip from Zadar to Dugi Otok was our thrifty alternative.
Click here for a Zadar Self-Guided Walking Tour
We want to know: Have you taken a boat trip from Zadar? Where did you go? Tell us about it in the comments!
Pin it!