Hey there! Welcome to JetSetting Fools! You will find our best travel tips for destinations worldwide. Some of the links on this site are Affiliate Links and if you use them to make a purchase, we may earn a small commission. For more information, read our Disclosure Policy.
---
One of the things I love best about traveling is learning the history of the place and the people and so often that means learning about their religion as well. Due to its designation as an UNESCO site, Kotor's historic appeal of cobblestone streets, stone houses with green shutters and orange tiled roofs have been preserved and enable us to imagine the people that inhabited the area over the many centuries. As a result there are a hefty number of well-maintained Orthodox and Catholic churches in Kotor.
Today, Orthodox Christians far outnumber Catholics in Kotor (I've seen numbers in the range of 90% Orthodox to 10% Catholic), yet St. Tryphon's Cathedral remains a strong symbol of the city. Locals have acknowledged the peaceful coexistence between the two religions, admitting that Orthodox Christians will attend or partake in Catholic celebrations and vice versa.
In our journey around the world, we have visited Buddhist temples in Southeast Asia, the historic temples of Angkor Wat, Hindu temples in the mountains of Kuala Lumpur and lakeside on Mauritius, a number of expansive Catholic churches in Lisbon and the ornately decorated Baroque Catholic churches in Lecce, Italy, but Kotor, Montenegro was the first place we visited Orthodox Churches. The noticeable differences in the appearance of the Orthodox churches included the lack of pews, the screen behind the altar, two – and sometimes three – bars on the cross and the long, narrow windows.
Even though there are several churches in Kotor – within the old town and just outside of the walls – there were only a few churches that we were able to enter (which could be due to the off-season). Visit the Kotor tourist office for more information.
Churches in Kotor: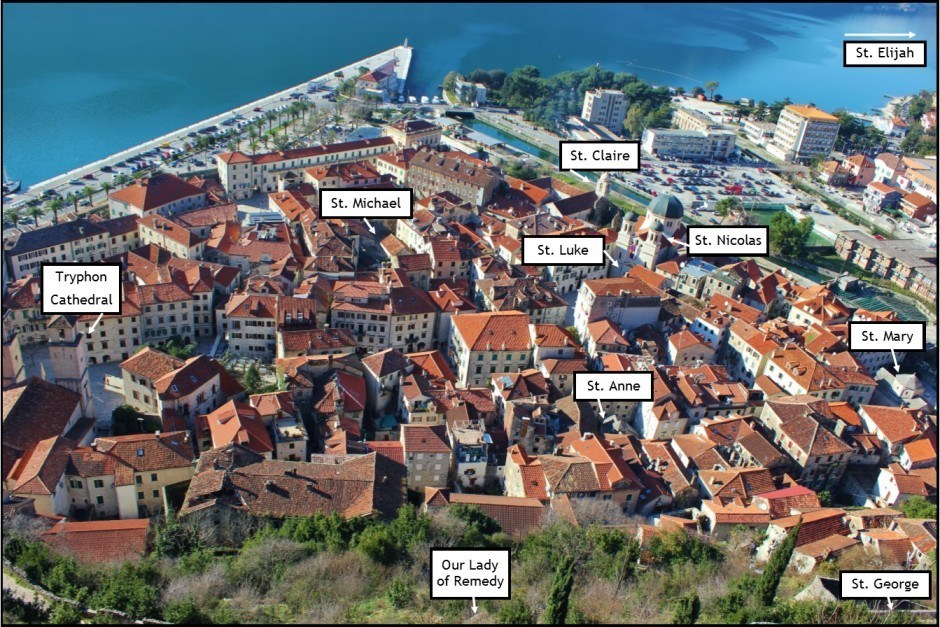 1. St. Tryphon Cathedral
Dates to 1166 and is currently the seat of the Croatian Bishopric of Kotor. It also houses the relics of St. Tryphon, the city's patron saint and protector.
2. St. Nicholas
Built in 1909, which is practically brand new for a church in Kotor!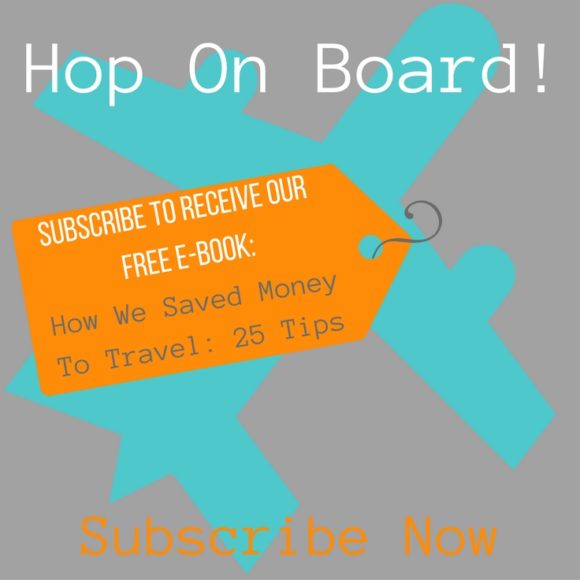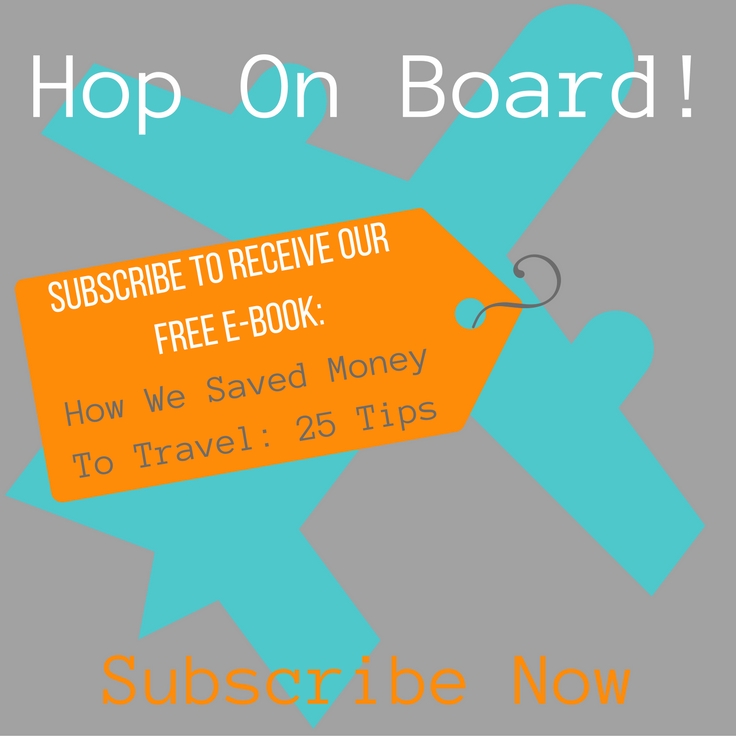 3. St. Luke's
Dates to 1195, but it is undetermined whether it was built as a Catholic or Orthodox Church, so it has been used as both.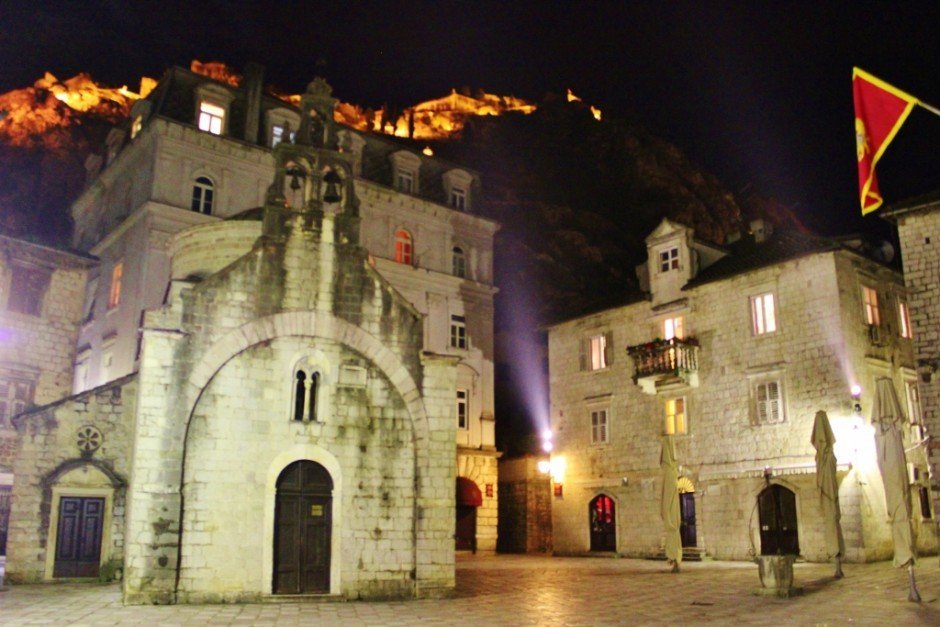 4. St. Mary's
Dates to 1221 and was built on the site of the previous 6th century Basilica.
5. St. Anne's
Dates to the end of the 12th century…and is wedged into quite a small space!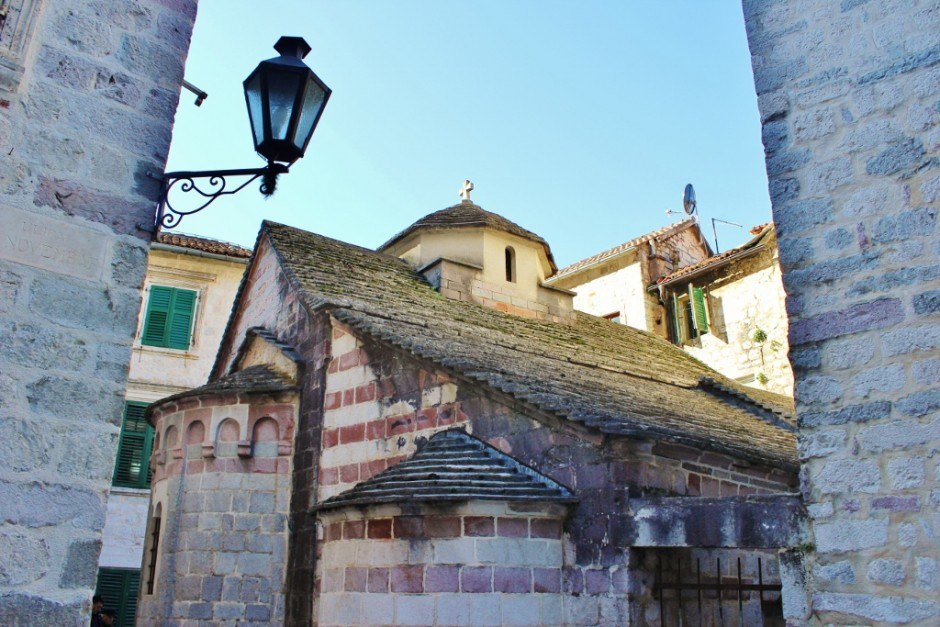 6. St. Michael's
Dates to the end of the 13th century – and was also built on the site of a previous church.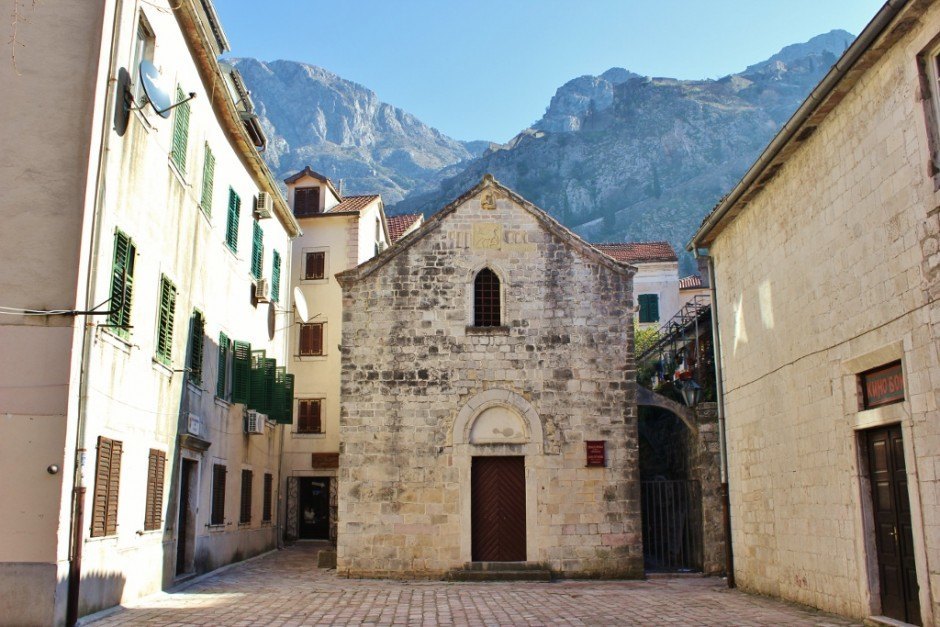 7. St. Claire's
Dates to the 18th century and has an attached Franciscan Monastery.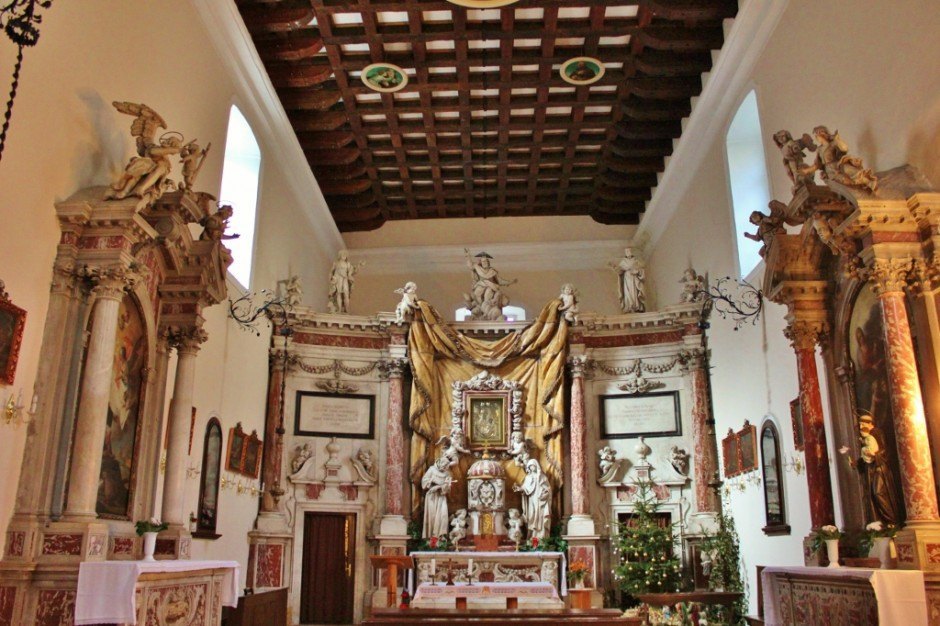 8. Church of Our Lady of Remedy
Built on the hillside overlooking Kotor in 1518 and can only be reached by a short hike, but many make the climb to pray for good health.
9. St. George's
Built 1000 years ago on the back side of St. John's Hill (and is accessible via a detour while climbing the Town Walls).
10. St. Elijah's
Dates to the 13th century (but possibly older) and is perched on a rocky outcrop on the bay.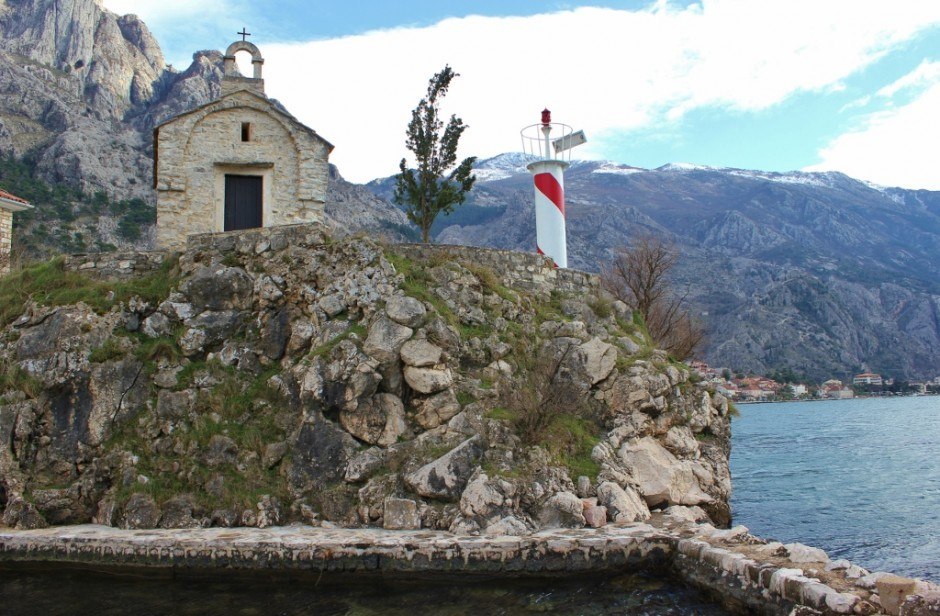 Our top tips for your trip to Kotor, Montenegro
Where To Stay
During our visit to Kotor, we stayed in this awesome Airbnb Apartment. (Not already a member of Airbnb? Use this link to create an account and save money on your first stay!) However, for those who prefer staying in traditional accommodations, there are many Kotor hotels to choose from in – or close to – the city center.

Before You Go
Want more travel planning tips? Head over to our Travel Planning page for our complete packing list and other travel resources!
Like what you're reading? Join the journey!
Subscribe to JetSetting Fools and get new blog posts and our quarterly newsletter direct to your inbox:

We want to know: Have you visited churches in Kotor, Montenegro? If so, do you have a favorite?
Pin it! See all of our travel pins on our JetSetting Fools Pinterest Board.