Hey there! Welcome to JetSetting Fools! You will find our best travel tips for destinations worldwide. Some of the links on this site are Affiliate Links and if you use them to make a purchase, we may earn a small commission. For more information, read our Disclosure Policy.
---
The historic city of Kotor, Montenegro is tucked into the southern end of the Bay of Kotor under towering, majestic mountain peaks. Walking through the gates of the thick defensive walls that extend to the hill-topping fortress feels a bit like walking back in time. The originations of the seaside city can be traced to Ancient Roman times, but throughout the centuries, the city was conquered by various rulers. Today, visitors to the city will find many things to do in Kotor, Montenegro – and we've compiled a list of our top six to help tourists experience the best of the city and region.
6 Things to Do in Kotor, Montenegro
#1 Wander the maze of the old town streets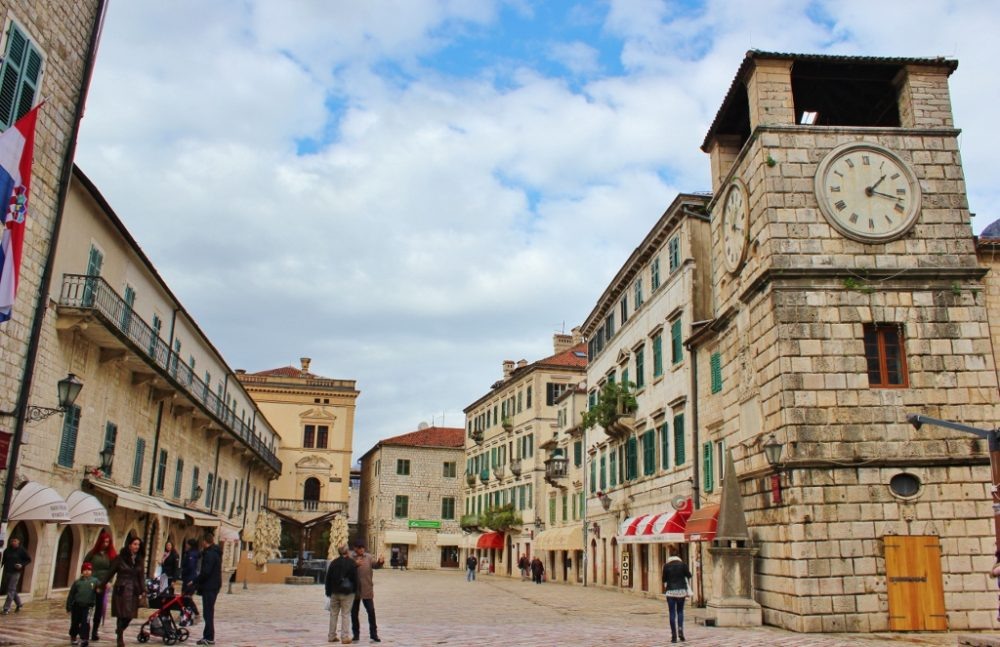 When visiting Kotor, it's essential to wander the maze of narrow, cobblestone lanes that weave through the old town. The seemingly chaotic street plan was created quite purposefully; it was intended to confuse intruders who came to plunder the town. While wandering through alleys and into odd-shaped squares, take note of the old stone buildings and churches – many of which have small plaques providing dates of construction and original use. The tourist office outside Sea Gate (the pink, main gate) provides free maps to help you find your way.
Tip: Want a guided introduction to Kotor? Join the top-rated Kotor Walking Tour.
Read more about Historic Kotor, Montenegro
#2 Hike the ramparts to the hilltop fortress
A trip to Kotor wouldn't be complete without hiking the ramparts to the hilltop fortress. San Giovanni Castle (St. John's Fortress) sits high above the town overlooking the city – as it has since the 6th century. Today, it's nothing more than a shell, but it is accessible by a foot path (and 1,355 steps!). From the fortress, take in the stunning views and vibrant colors of the Bay of Kotor and the old town rooftops.
Tip: More advanced hikers (and viewpoint seekers) should check out hiking down to Kotor from Krstac Pass.
Read more about Hiking in Kotor, Montenegro
#3 Walk along the water
Leave the walled city and explore the shoreline of the Bay of Kotor. Walk north along the wide, pedestrian promenade past waterfront cafes and restaurants. Rest on a bench or at a café with a coffee and watch the local fishermen in their boats. Head to the south end of the bay to the far side of the marina (and beyond) and look back toward the city and hillside walls.
Tip: The city of Kotor is particularly beautiful from across the bay at sunset.
#4 Explore the historic churches
Exploring the many churches in Kotor, Montenegro helps visitors to gain a better understanding of the history of the city and its people. Although only a small fraction of the population is Catholic, the St. Tryphon Catholic Cathedral remains a strong symbol of the city. It was built in 1166 and houses the relics of St. Tryphon, Kotor's patron saint and protector. Another must-see church located in the old city center is St. Nicholas. Built in 1909, the Orthodox church is beautifully decorated with an ornate iconostasis.
Tip: Two other churches we highly recommend visiting are the Church of Our Lady of Remedy, built on the hillside within the ramparts in 1518, and St. George's, a small stone church built in the 11th century on the back side of St. John's Hill.
Read about the 10 Churches to Visit in Kotor, Montenegro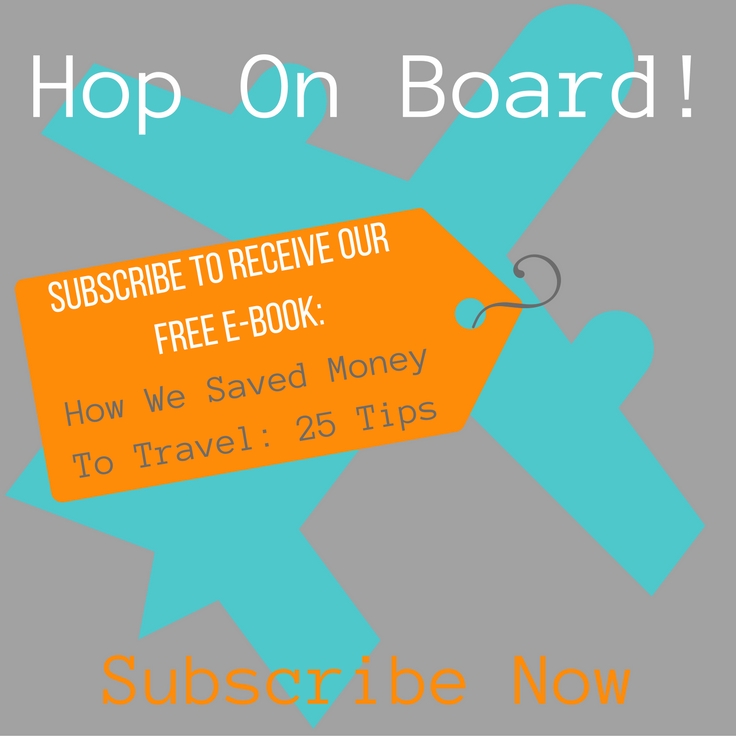 #5 Take a day trip
Although there are many things to do in Kotor, Montenegro, seeing some of the surrounding area is worth a quick trip – even if for only a couple of hours. North of the city on the Bay of Kotor is picturesque Perast. The small fishing village consists of a cluster of dwellings stacked on the hillside and marked by a soaring church bell tower. Just off-shore are two islands, one of which features an intriguing legend and a church; it can be visited via a short boat ride. South of the city on the Adriatic Sea is the walled city of Budva. Much bigger – and touristy – than Kotor, Budva is often referred to as the Riviera on the Adriatic Sea. In addition to the historic center and shoreline paths, Budva is known for its sandy beaches, boutique shops and upscale restaurants.
Tip: For a unique experience, take a trip to Perast by boat. A trip to Budva can be combined with other sights (Njegusi, Cetinje, and River Crnojevica) on a Full-Day Tour from Kotor.
Read more about our day trip to Perast and our day trip to Budva
#6 Attend a festival
Throughout the year, Kotor hosts several events that attract locals and visitors alike. Celebrations and festivals in Kotor are highlighted by parades, music, dancing and food. We have been fortunate enough to attend the St. Tryphon's Day Festival and Winter Karneval.
Tip: Check the Kotor event calendar to find out if any events are planned during your visit to Kotor.
Our top tips for your trip to Kotor, Montenegro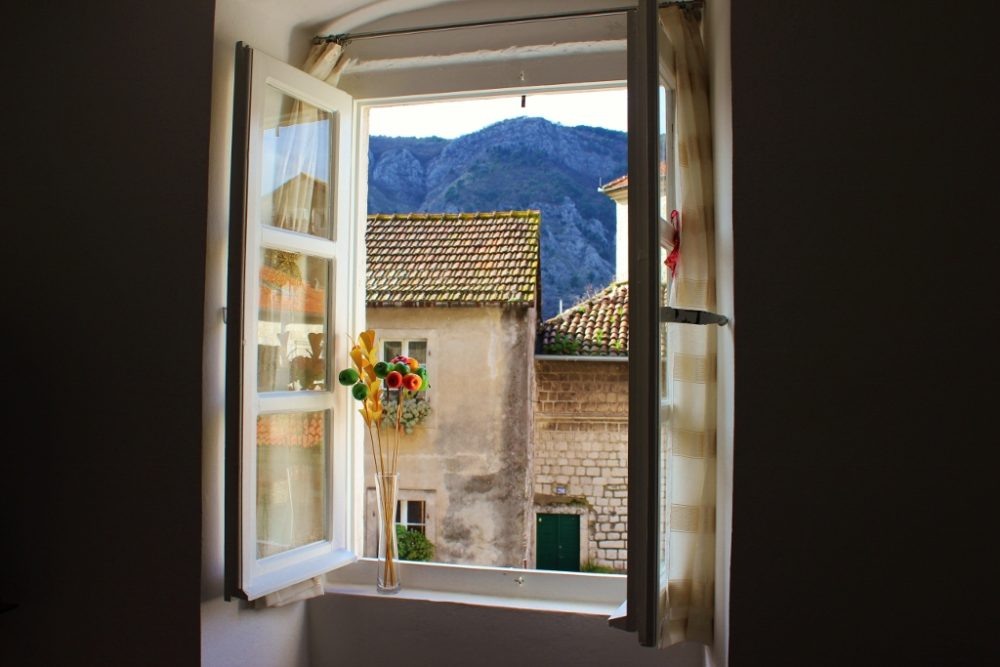 Where To Stay
During our visit to Kotor, we stayed in this awesome Airbnb Apartment– which you can read about here. (Not already a member of Airbnb? Use this link to create an account and save money on your first stay!) We have found that staying in apartments is often less expensive than hotel rooms – with the added benefit of a kitchen and, usually, more space. Kotor holiday apartments can also be searched on FlipKey (which is part of TripAdvisor) or on VRBO – Vacation Rentals By Owner.
However, for those who prefer staying in traditional accommodations, there are many Kotor hotels to choose from in – or close to – the city center. Check out these top-rated hotels (based on guest reviews!) for your upcoming trip: Porto in Hotel, Hotel Hippocampus and Astoria Hotel. Or, find a deal on a hotel room by bidding on Priceline.
Budget travelers can search for Kotor Hostels. For a true bargain – and a unique experience – search for hosts on Couchsurfing, where travelers stay with locals for free.
Getting There
Kotor can be reached by plane, cruise, bus or car. Our preferred method of getting anywhere is by flying (we are JetSetting Fools, after all!) and when we do need to purchase plane tickets, we start our search for the best deals on airline tickets on Skyscanner or Flight Hub.
To get around Kotor we used our own two feet or public buses. We aren't keen on driving abroad, but renting a car can often save time and money (especially when traveling with more than two people) – and it allows for greater discovery.
Before You Go
Want more travel planning tips? Head over to our Travel Planning page for our complete packing list and other travel resources!
Like what you're reading? Join the journey!
Subscribe to JetSetting Fools and get new blog posts and our quarterly newsletter direct to your inbox:

We want to know: What are your favorite things to do in Kotor, Montenegro? Don't keep it a secret, tell us in the comments!
Pin it! See all of our travel pins on our JetSetting Fools Pinterest Board.