Hey there! Welcome to JetSetting Fools! You will find our best travel tips for destinations worldwide. Some of the links on this site are Affiliate Links and if you use them to make a purchase, we may earn a small commission. For more information, read our Disclosure Policy.
---
After being in Koh Lanta for more than a week and only leaving Klong Khong Beach once (to go on the Four Island Tour), we decided it was high time to check out another stretch of sand. Not too far to the north of us is Phra Ae (Long) Beach, which, as the name implies, is a lengthy beach, capped with rocky hills. The majority of restaurants and shops are clustered at the ends with sprawling resorts occupying much of the middle section. We made the short trip from Klong Khong Beach to Long Beach, Koh Lanta for a walk, a swim and lunch.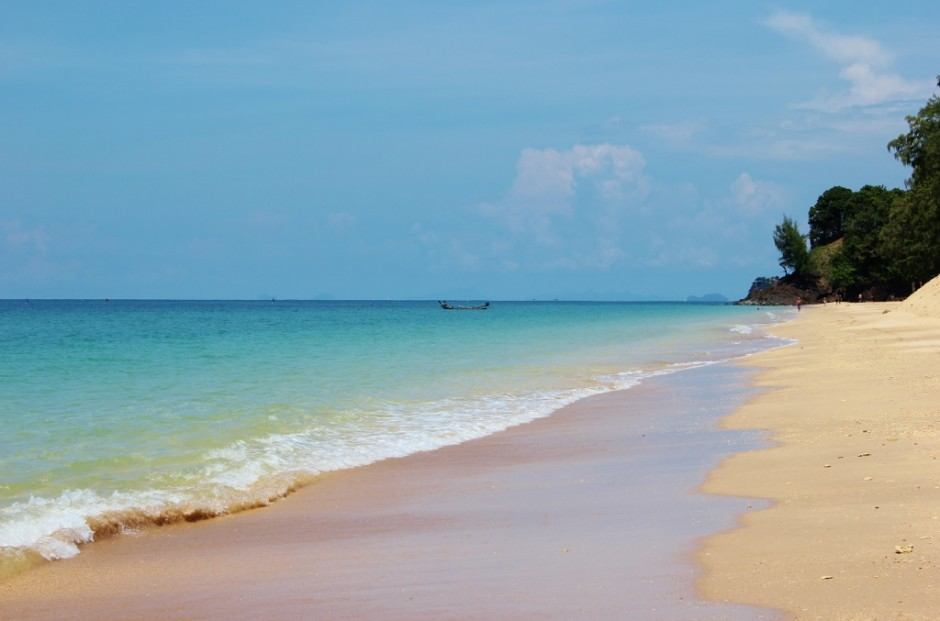 On Long Beach, Koh Lanta, the white sand was powdery soft beneath our feet as we walked the entire beach from north to south. Pine trees, rather than palm trees, grow in forests at the top of the sand and large birds (similar to the bald eagle with a white head and tail and enormous wing span) soared along the tree line. We waded out into the turquoise blue sea more than once and were amazed that in just a few strides we were in deep waters. We floated on the gentle waves and drifted with the current.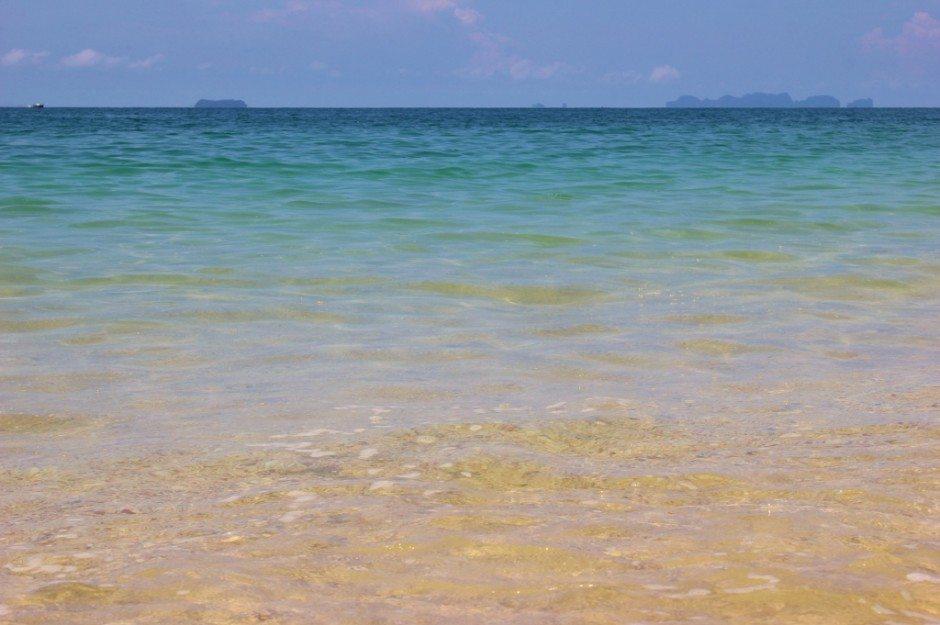 In comparison, Long (Phra Ae) Beach wasn't drastically different from Klong Khong, but perhaps just enough of a difference to make it feel like an adventurous day trip.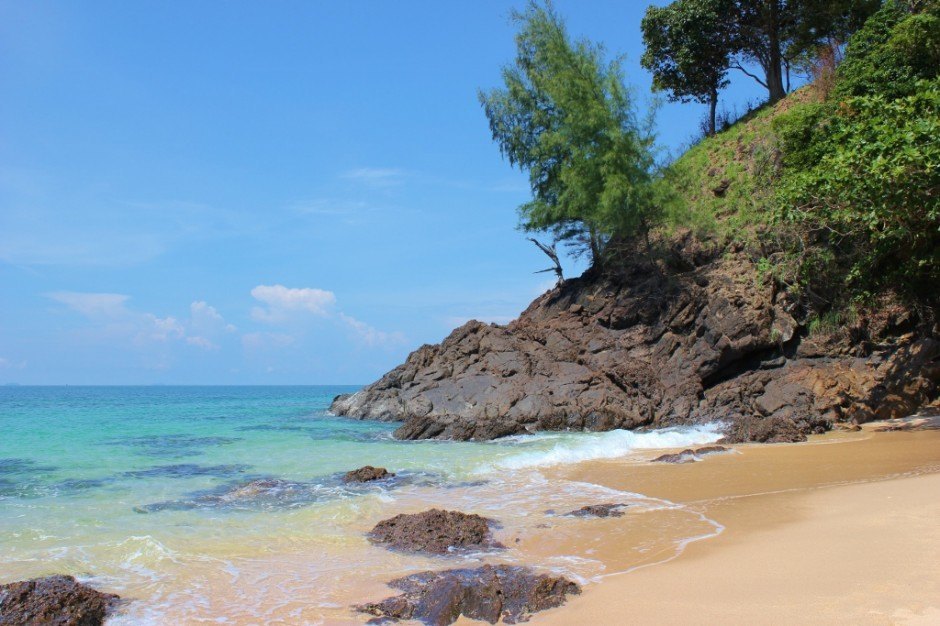 We want to know: Have you been to Long Beach, Koh Lanta? How did you like it compared to other beaches on Koh Lanta?
Pin it!