Hey there! Welcome to JetSetting Fools! You will find our best travel tips for destinations worldwide. Some of the links on this site are Affiliate Links and if you use them to make a purchase, we may earn a small commission. For more information, read our Disclosure Policy.
---
Fitzroy is a neighborhood northeast of Melbourne's Central Business District that has been around since 1839. It has some of the best preserved Victorian-era architecture in the city and a dizzying number of bars. A leisurely walk from the city or a quick ride on the tram puts this area within easy reach for visitors. There are no shortage of Fitzroy pubs to pop into along Brunswick, the main thoroughfare, and we found our way into our fair share.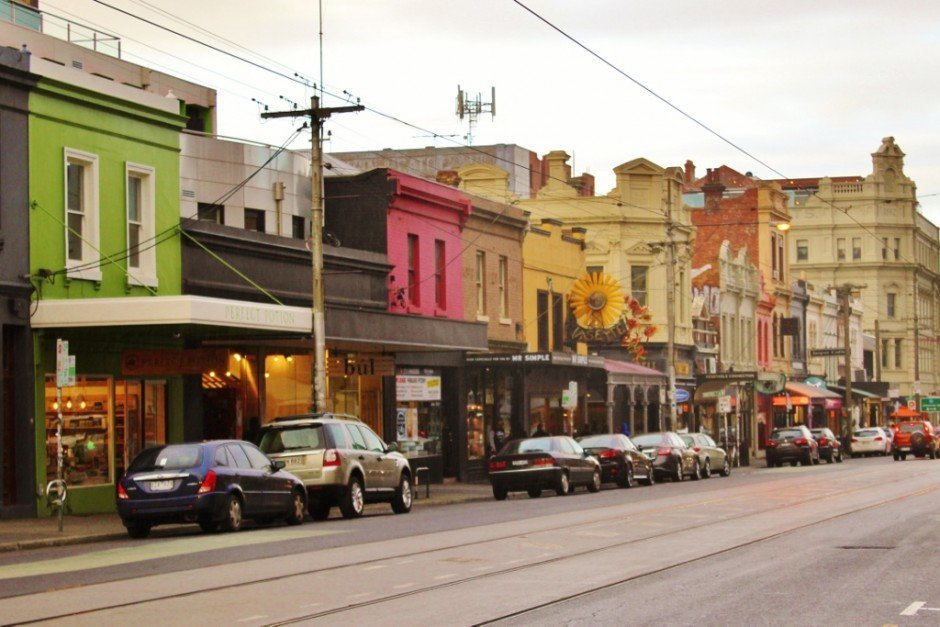 Basing our preference on pubs to clubs, acoustic music to screaming bands and friendly to fake, we made a short list of our three favorite Fitzroy pubs, each with its own distinct style. And, while that previous sentence might make us sound pretty damn old, we still enjoy a good pub crawl…and Fitzroy is a fine neighborhood for one, for sure.
Fitzroy pubs: The Workers Club
51 Brunswick Street, Fitzroy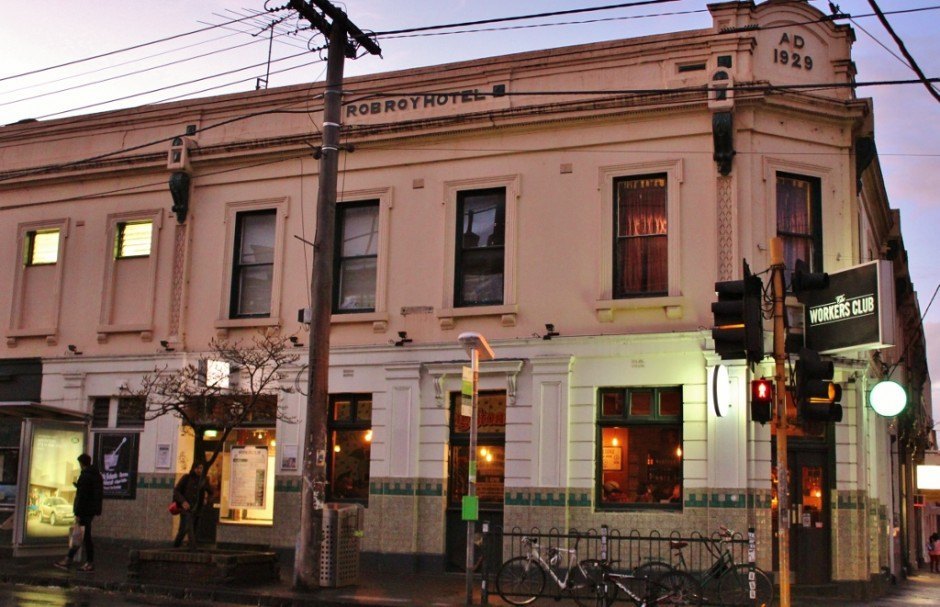 The Workers Club is a bohemian bar that embodies the original spirit of Fitzroy, which was founded by the working class. The cozy corner pub is sure to have footy on the telly and live music in the back. Hipsters huddle around the worn wooden tables and graffiti style art covers the walls, both making the place feel a little more edgy as compared to some of Melbourne's classic and historic pubs. With a regular line up of events and specials (check out the Monday beer and burger deals), it's easy to understand why there is always a crowd.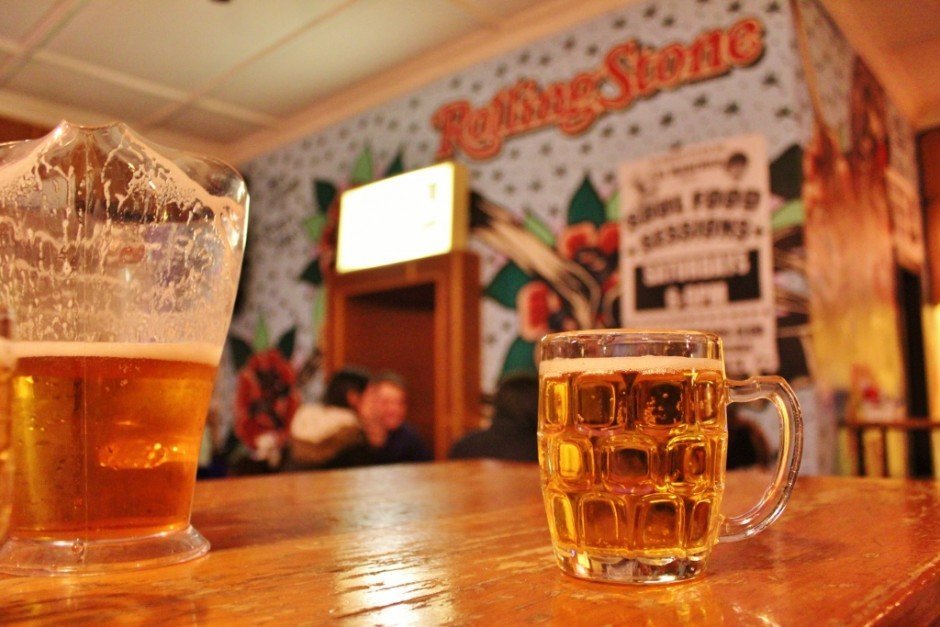 Fitzroy pubs: Little Creatures Dining Hall
222 Brunswick Street, Fitzroy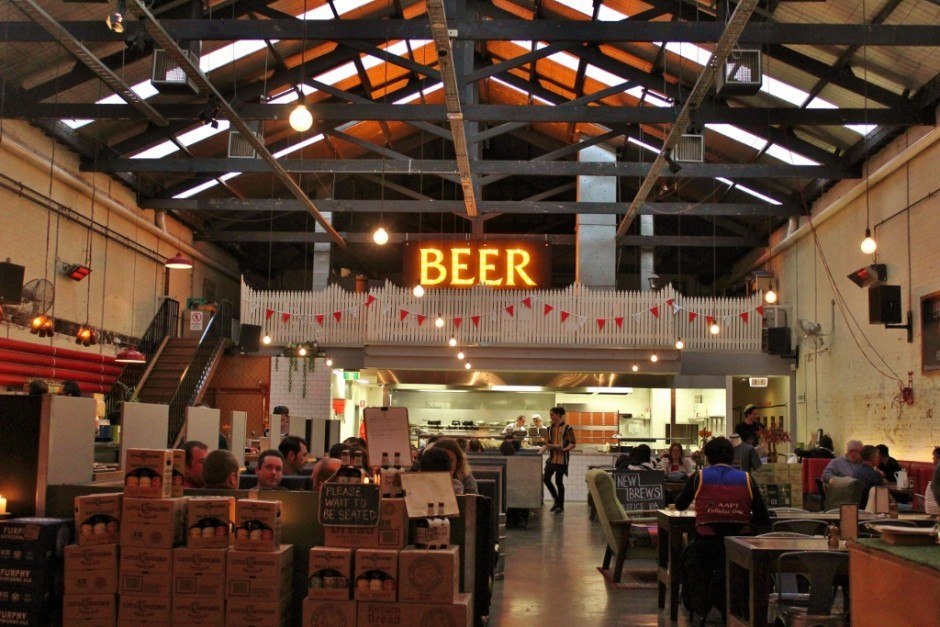 Little Creatures Dining Hall is all about beer and they proudly shout it out with the enormous neon BEER sign glowing from the back of the room. The industrial, open floorplan has the look and feel of a brewery, but Little Creatures is actually brewed in Fremantle, a city in Western Australia and, more recently, in Geelong, an hour southwest of Melbourne. Little Creatures and a few other beers under the Little World Beverages umbrella are the only ones on tap, but in our opinion it's the best beer in Australia, so no complaints.
Update: This awesome joint in Fitzroy is closing in January 2016, but the beer lives on!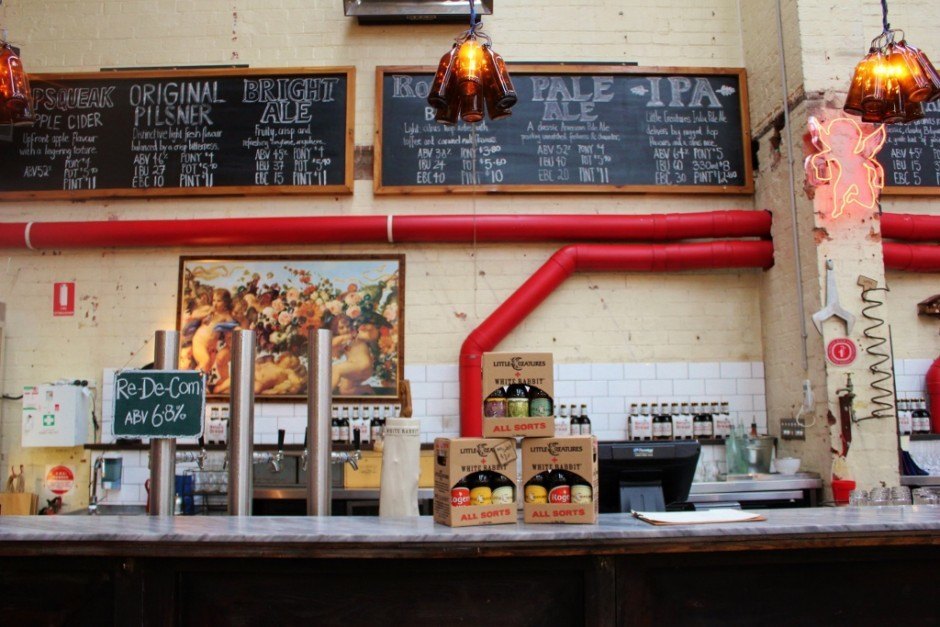 Fitzroy pubs: The Rainbow Hotel
27 St David Street, Fitzroy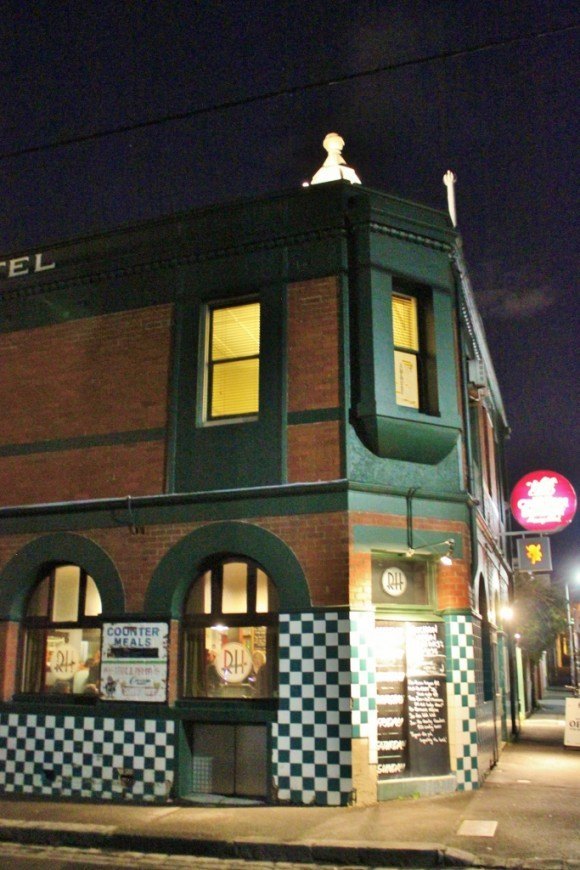 We veered off Brunswick to get to this gem of a pub. The Rainbow Hotel has been around almost as long as Fitzroy itself and we were quick to get comfortable in the casual space. They have more than 100 brews available by the bottle and taps that rotate in the best local beers. With so many choices, we relied on the friendly bar staff's suggestions and weren't disappointed. Even though it's just a block from the main street, it is no doubt a neighborhood joint.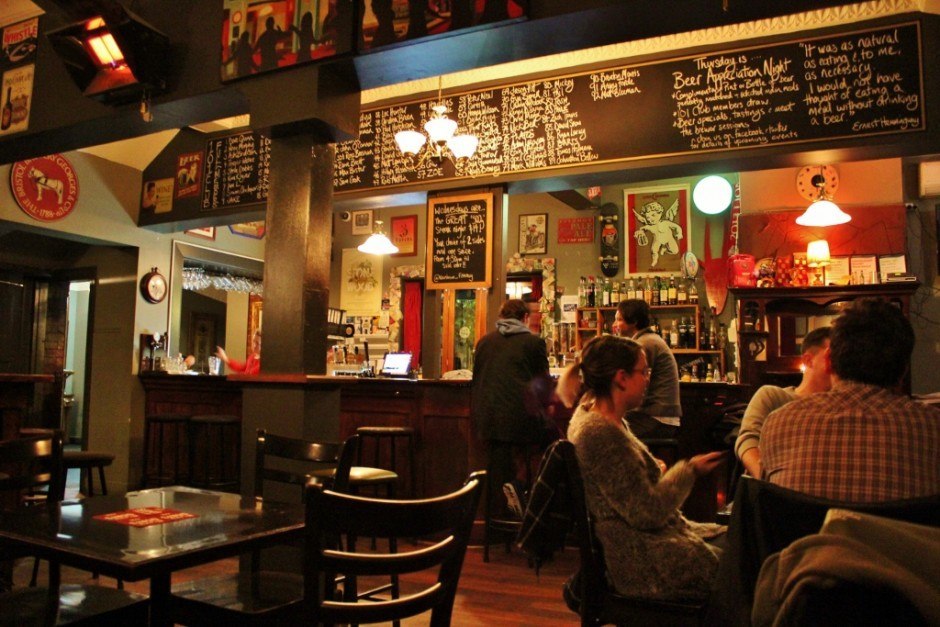 Read about our Melbourne CBD Pub Crawl and Sydney Road Brunswick Pub Crawl
We want to know: Have you spent time pub hopping in Fitzroy? Which of all the Fitzroy pubs is your favorite? Let us know in the comments below!
Pin it!