Hey there! Welcome to JetSetting Fools! You will find our best travel tips for destinations worldwide. Some of the links on this site are Affiliate Links and if you use them to make a purchase, we may earn a small commission. For more information, read our Disclosure Policy.
---
We've eased into our little slice of beach heaven on Klong Khong Beach just fine. Our rhythm of quiet mornings, afternoon swims and beach sunsets is as soothing as the ocean itself. Boredom isn't looming, as we are still intrigued by daily life on Koh Lanta.
Daily life on Koh Lanta: Family run
The resorts and restaurants here are family run. In fact, the only chain in town is the 7-11, which still hasn't cornered the market as several family run convenience stores offer more variety and better prices. Resorts take up the space between the road and the beach, but aren't beachfront. Instead, the associated resort restaurant and semi-attached bar face the ocean.
Daily life on Koh Lanta: Beach bars
Looking down the long strip of sand, all the structures are open-air and are made of wood and bamboo. Even newer places look worn from the ocean winds and tropical rains. Music wafts from the bars all day long, with Bob Marley playing most frequently.
That same island vibe is played out in the bar names (such as Freedom Bar, Smile Bar, Feeling Good, Cloud 9 and Mushroom Bar) and is evident in the signage graced with graphics of iconic herbs. In addition to the happy hours, most bars offer "happy shakes" called Bang Lassi for a hash high. We've passed so far, sticking to beer and the occasional cocktail instead.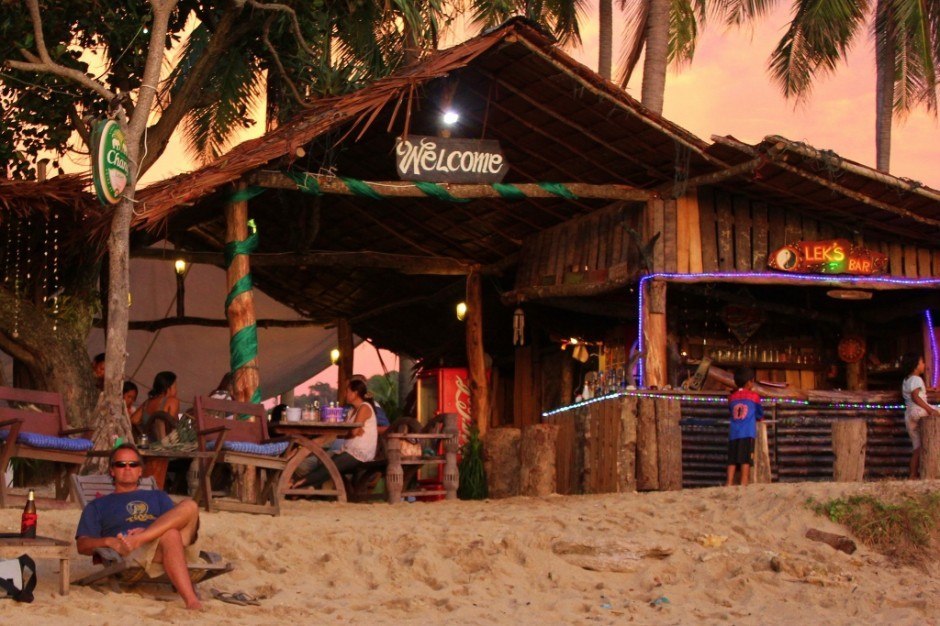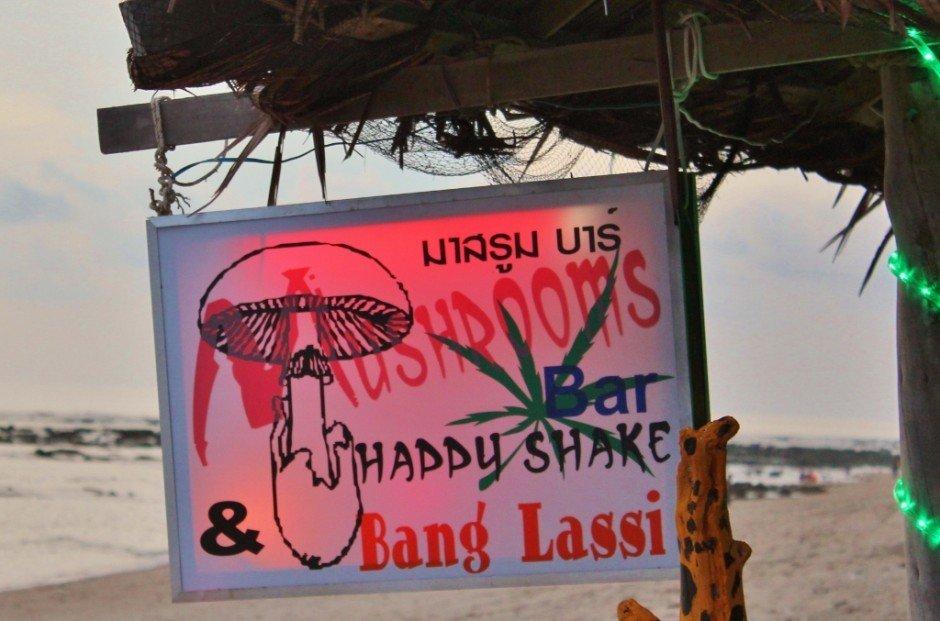 Daily life on Koh Lanta: After sunset
At sunset, the colorful lanterns dangling from bamboo rods in front of bars come to life, hoping to gain people's attention. If that doesn't do the trick, the fire show just might. It seems every place has at least one employee who can spin and dance with flaming fire balls, which can be seen from anywhere on the beach. There isn't much of a club scene during the low season, but for those looking to dance the night away, there is a daily schedule announcing which bar is hosting the nightly 'party,' which promises to stay open late with thumping music provided by an international DJ.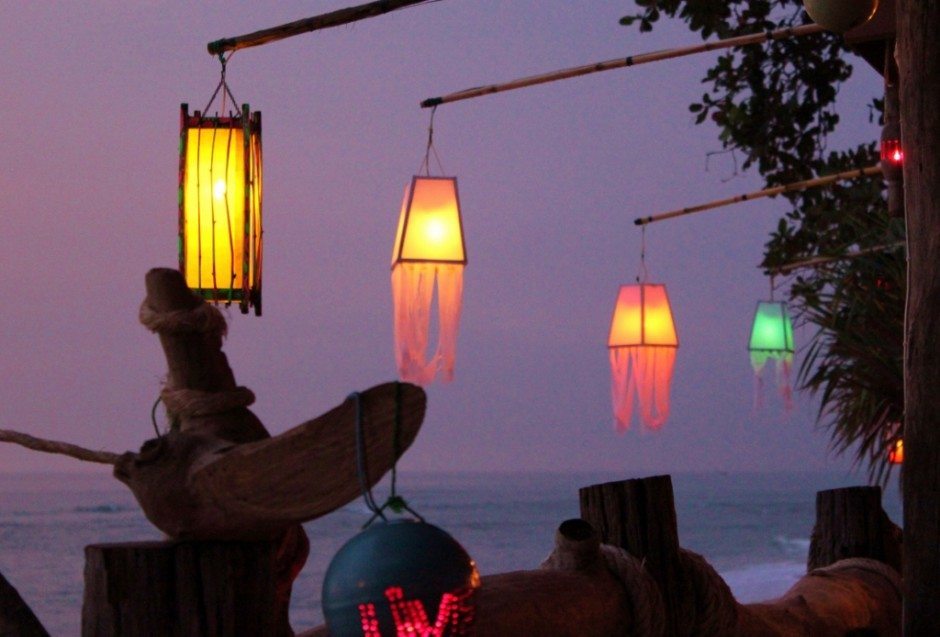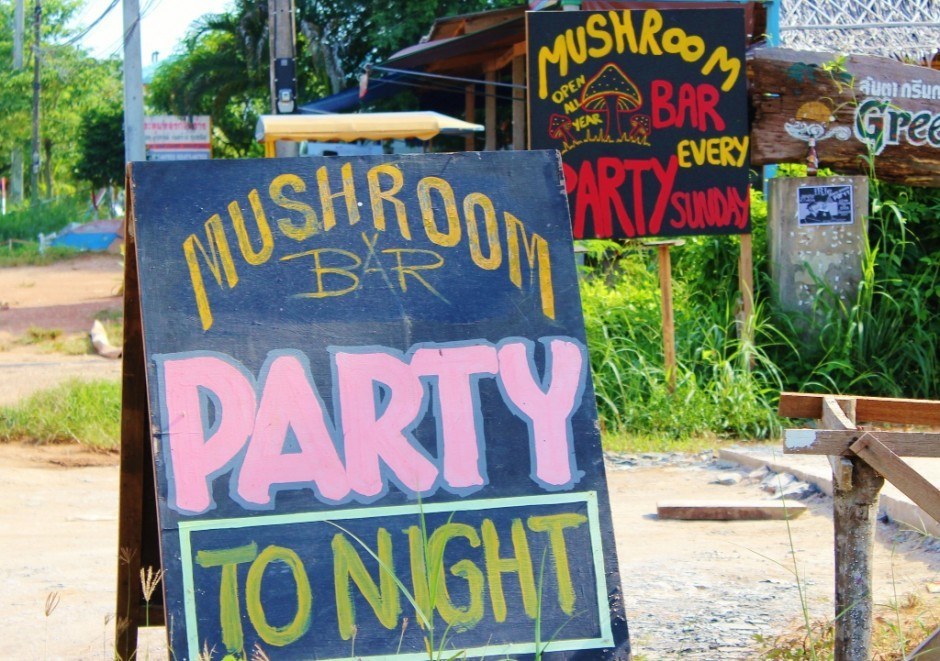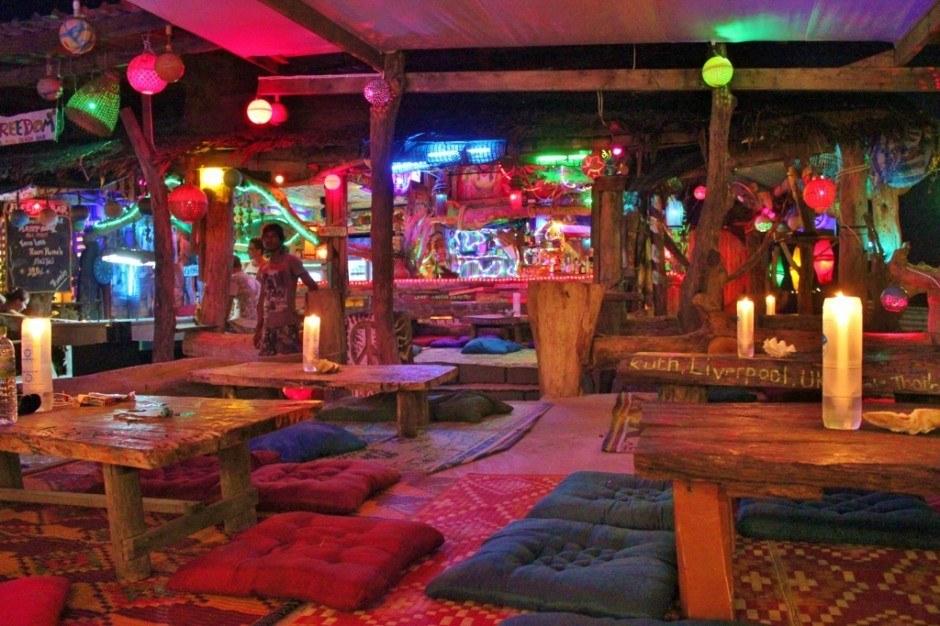 Daily life on Koh Lanta: Preparing for tourists
We are on the cusp of 'the season' and the sleepy town is just waking from the off-season slumber. Employees – most of whom wear 80s rock band t-shirts – are kept busy prepping for the coming tourists.
Additional beach chairs are set up on the sand, new mats for the bamboo loungers are rolled out, a few places are getting a fresh coat of paint and new signage is being hung. The sounds of hammering nails and electric saws mix with the sound of the ocean. But, even with the rush to get ready, all work is done on 'island time.'
Daily life on Koh Lanta: Off the beach
While the beach scene is fascinating enough to hold our interest, our curiosity has extended to what's happening on the main road. The short distance is packed with convenience stores, restaurants, tour offices and the island version of gas stations.
Just like on the beach, the restaurants on the street are open-air. The friendly owners are always on hand, often the one taking our order, and their pride and dedication is evident. They stick to authentic Thai food and, although it's sometimes a little too spicy for me, it's some of the most flavorful food we've eaten.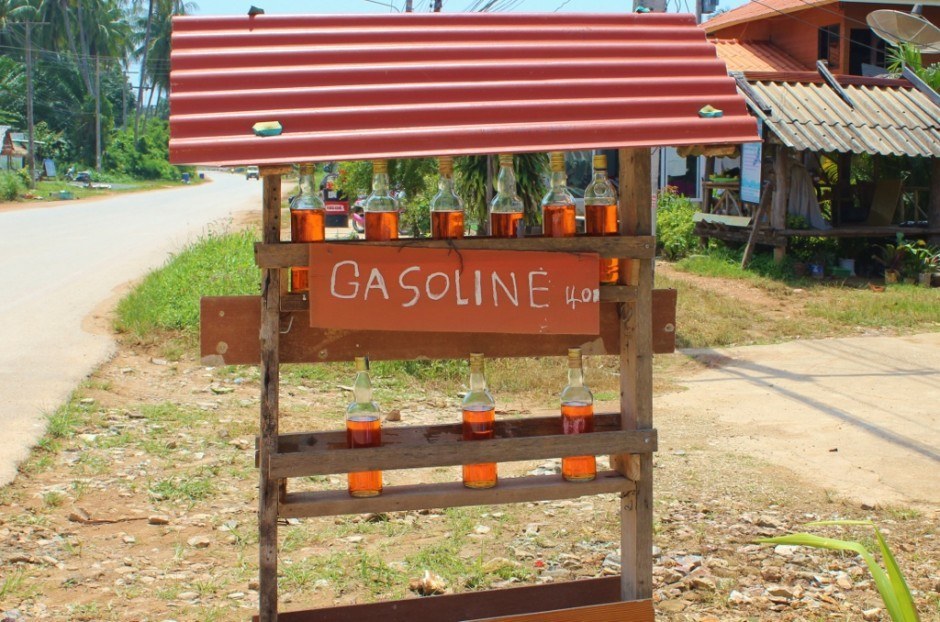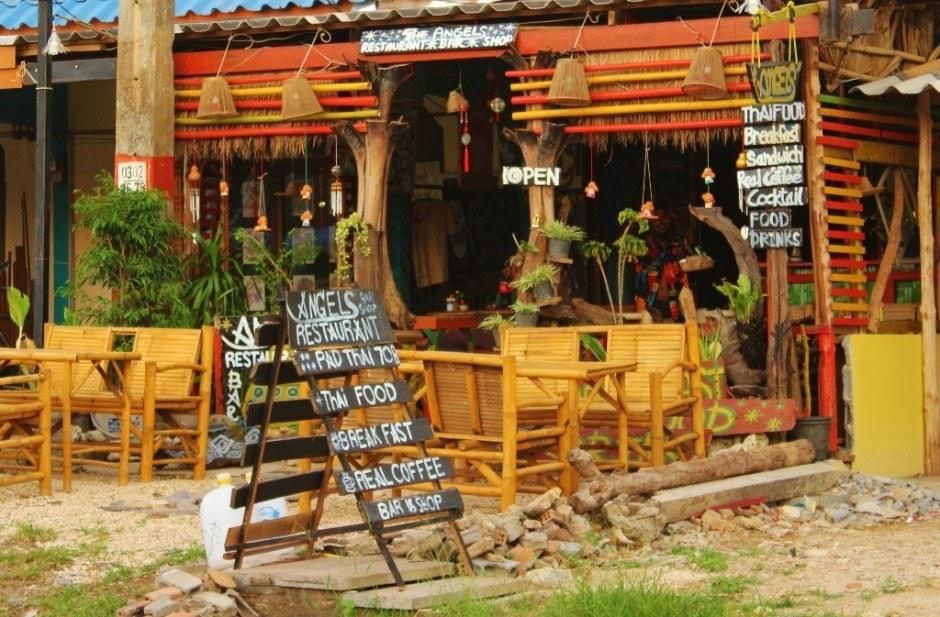 Daily life on Koh Lanta: Motorbikes and Tuk-tuks
Just like everywhere else in Southeast Asia, motorbikes and tuk-tuks are the most common vehicles on the road. These tuk-tuks, however, are different in that the carriage is a side-car. The road is dusty until the daily rains come and then puddles form on the edges, not always drying out before the next rainfall.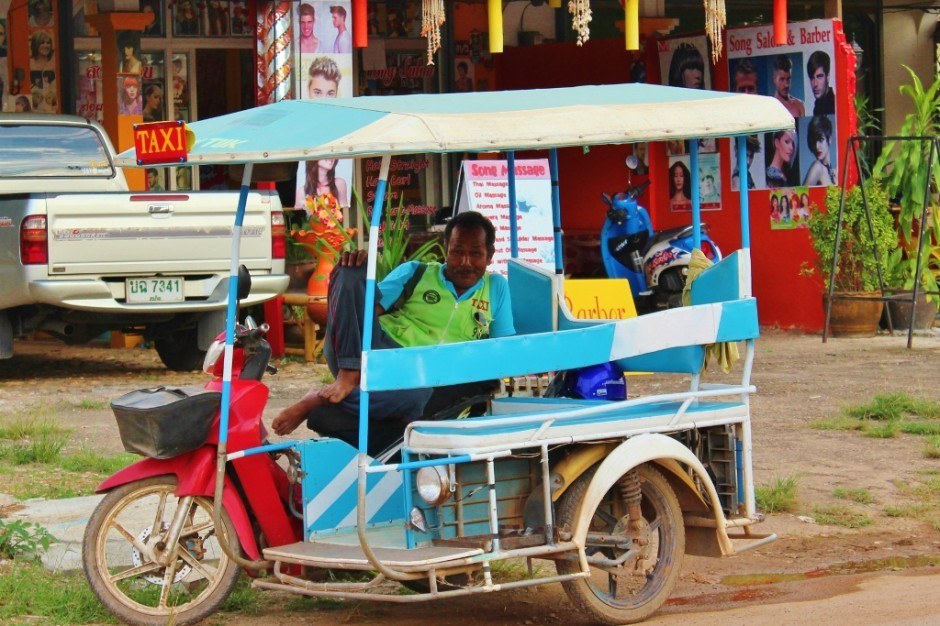 Daily life on Koh Lanta: Religon
One notable difference from mainland Thailand is that Muslims outnumber Buddhists on this island as Malaysians long ago settled on Koh Lanta, bringing their religion with them. Instead of seeing monks in orange robes, we see women with their heads covered. Instead of hearing Buddhist chanting, we hear Muslim prayers.
On one menu where we ate dinner, it stated, "This restaurant is owned by a Muslim family. We do not serve pork. We do not serve alcohol." We've learned, and noted, that Thai people are generally at peace. People of different religions co-exist in harmony with respect, rather than dividing over differences.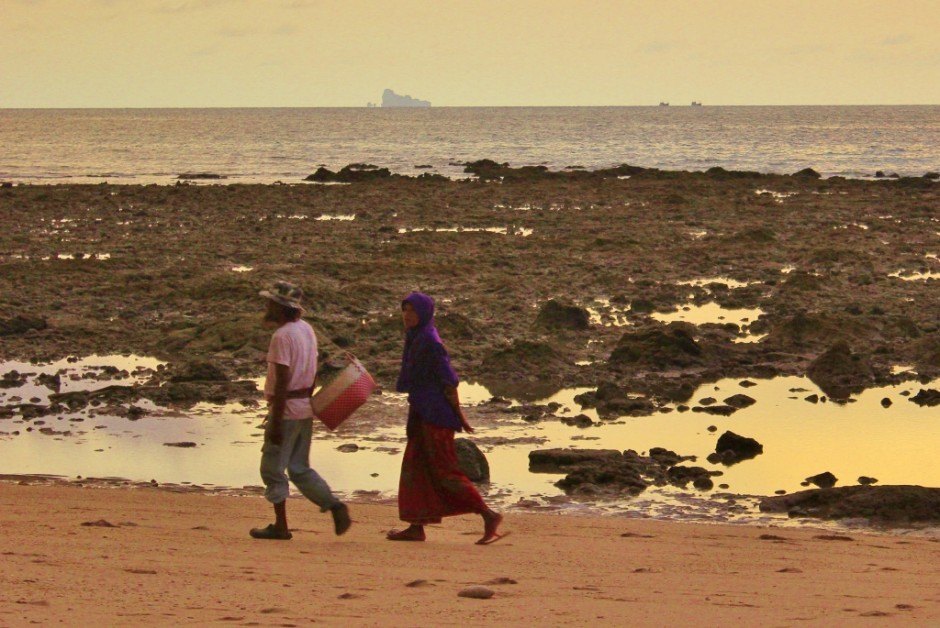 Daily life on Koh Lanta: Peaceful life
Perhaps the peaceful feeling is exactly what has captivated us. We have been on the move for six months – covering a lot of ground, meeting new people, learning new cultures. Our little section of Koh Lanta has treated us well for recharging our batteries before the next big leg of our journey.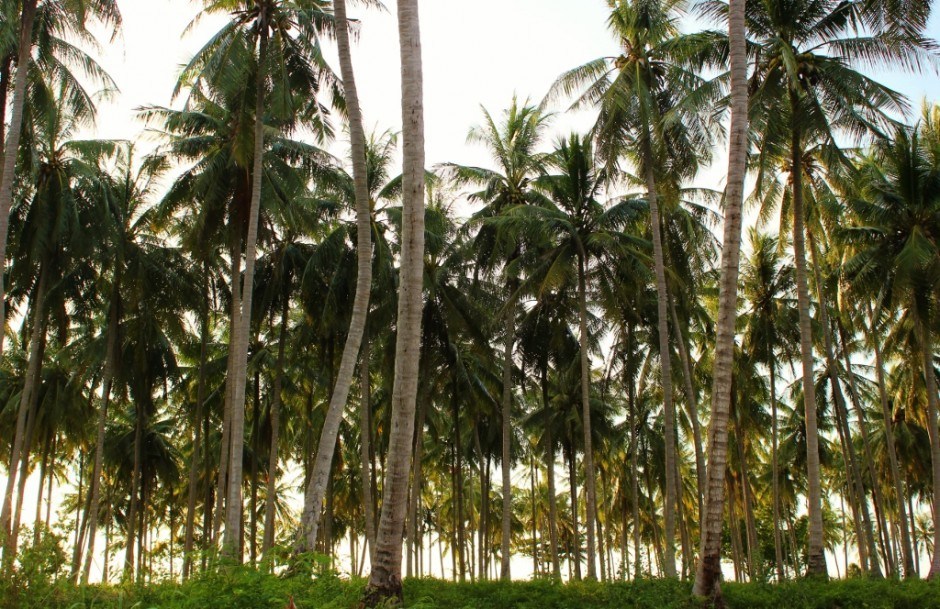 We want to know: Have you been to Koh Lanta? What did you find unique about the daily life on Koh Lanta?
Pin it!