Hey there! Welcome to JetSetting Fools! You will find our best travel tips for destinations worldwide. Some of the links on this site are Affiliate Links and if you use them to make a purchase, we may earn a small commission. For more information, read our Disclosure Policy.
---
Long-term travel definitely has its benefits, one being the ability to slow down and take our time to get to know a destination. That is exactly what we are doing as we live the life on Koh Lanta. It didn't take long after we arrived to settle into the slow pace of island life. A typical day requires little effort and lots of sand.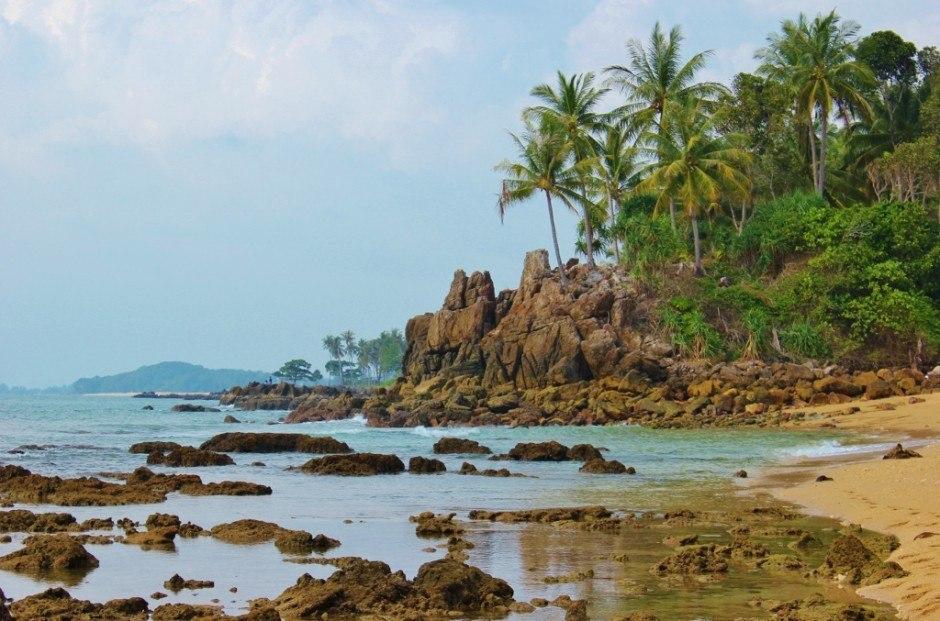 Life on Koh Lanta: Klong Khong Beach
The island's west side has several beaches, and our hillside abode is just across the street from Klong Khong Beach. All along the three kilometer stretch of sand are bars, restaurants, beach spas and hotels. Workers aren't shy about calling out to passersby to invite them in for a meal, massage or fresh made cocktail. Happy hours are as abundant as the bamboo loungers and are ideal for blazing sunsets.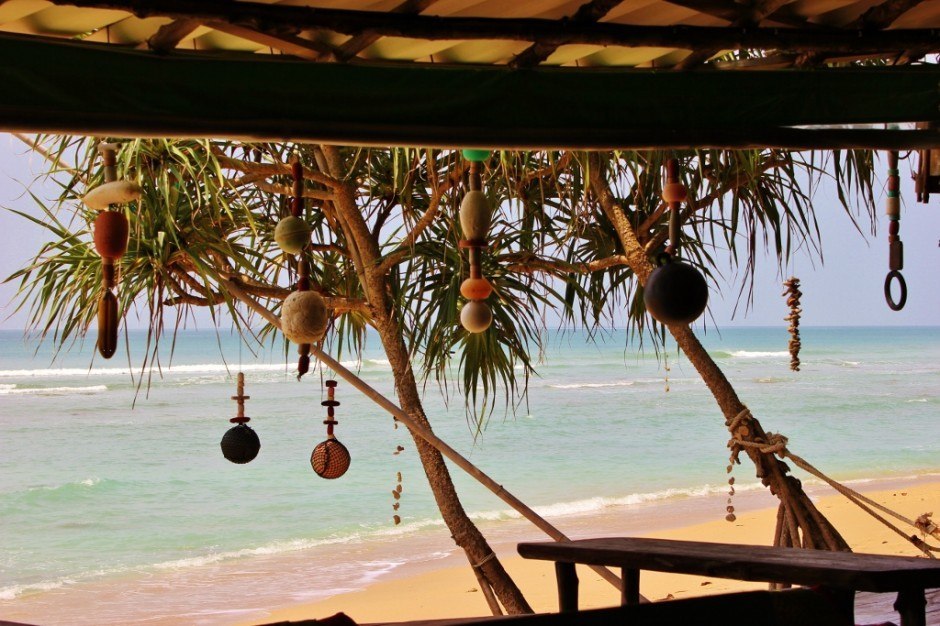 Life on Koh Lanta: Slow start to the day
Our kitchenette has enabled us to have lazy mornings with coffee and toast before we venture across the street for a swim in the teal blue ocean. The cool water erases the heavy humidity and we marinate until our fingers start to wrinkle. Late lunches (usually of chicken fried rice or pad Thai) are enjoyed with an ocean view and chats with the staff, some of whom we are getting to know quite well!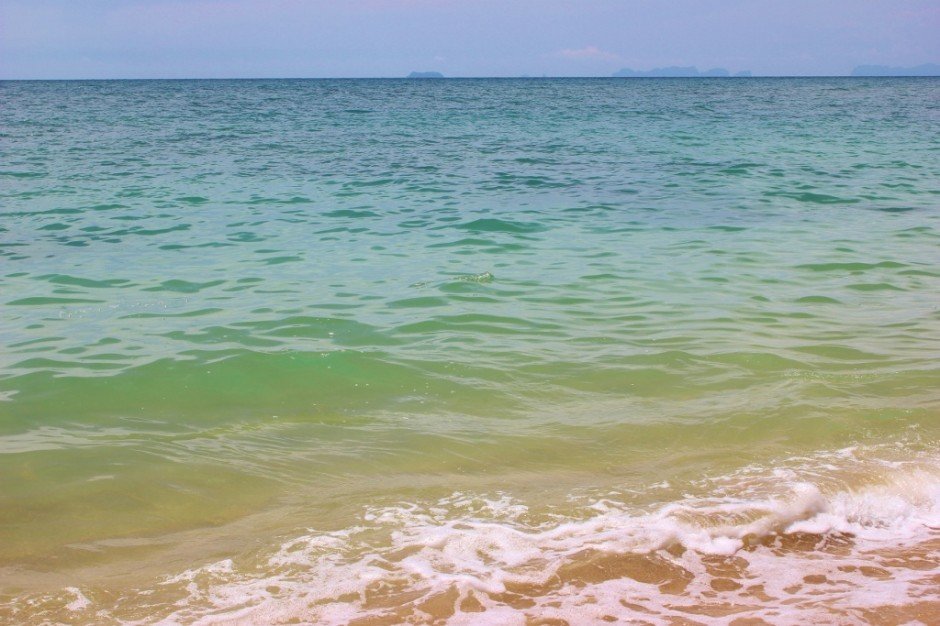 Life on Koh Lanta: Watching the tide
Our afternoon entertainment is provided by the daily occurrence of the tide rolling out. There's a drastic 8-foot swing from high to low tide and the water starts receding in the early afternoon, completely exposing the shoreline reef in a matter of a few hours. It's probably the island equivalent of watching grass grow, but what can we say? We are easily entertained…a necessary trait for budget travelers.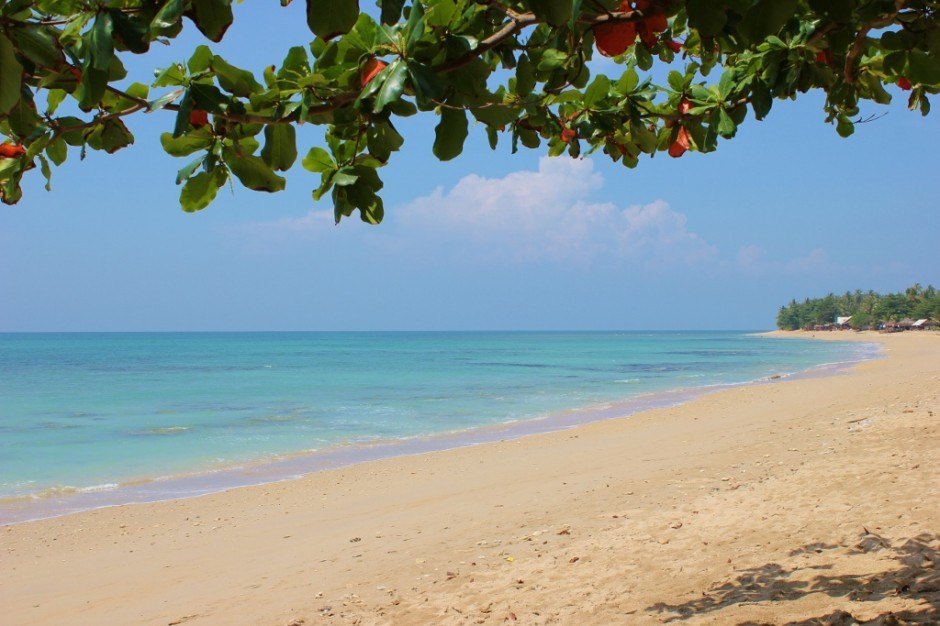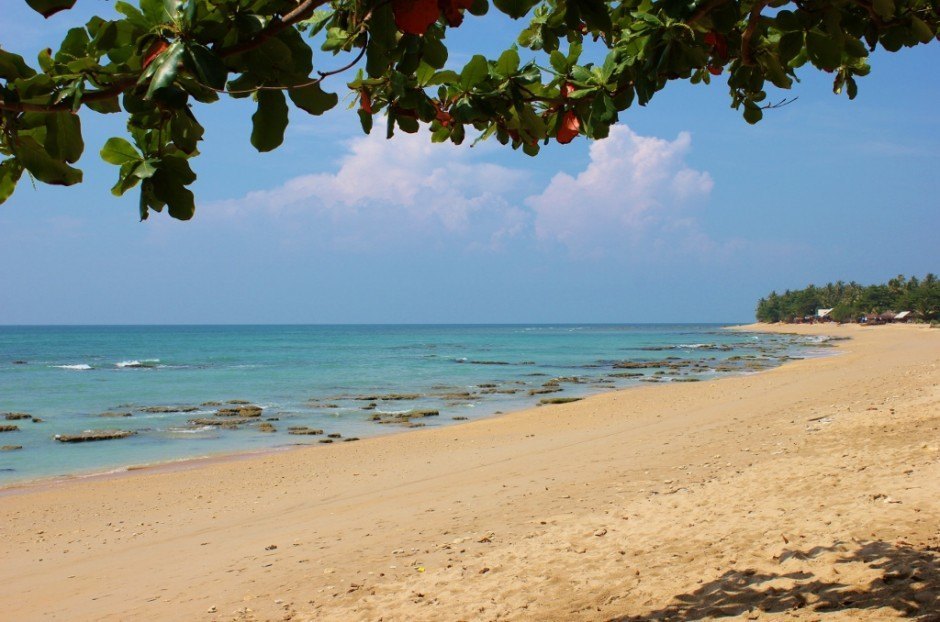 Low tide hits at early evening and local kids come out to explore the uncovered rocks. The width of the beach doubles in size and leaves behind pieces of coral and colorful shells. As we walk, speedy ghost crabs scatter and hermit crabs quickly hide in their shells.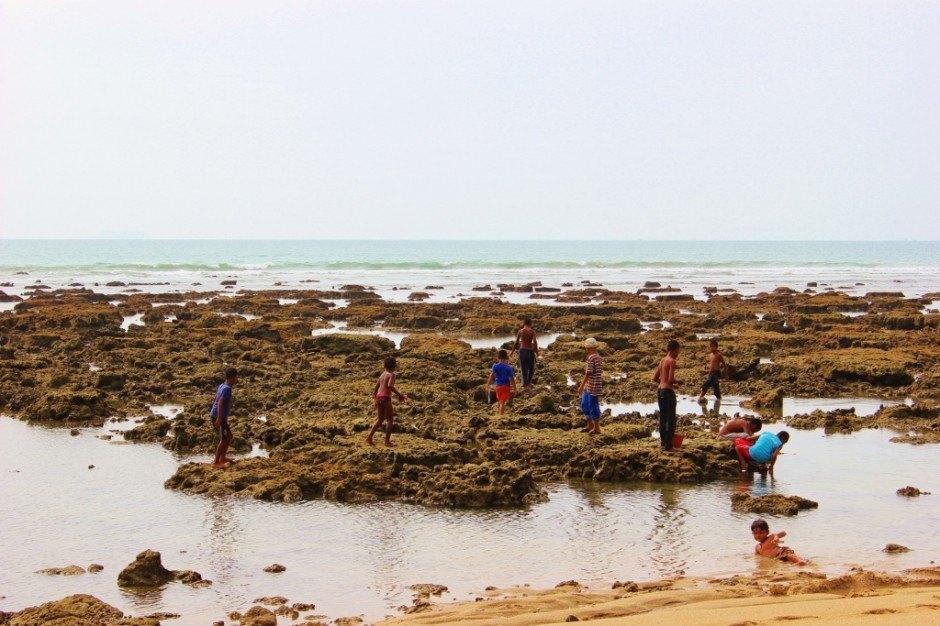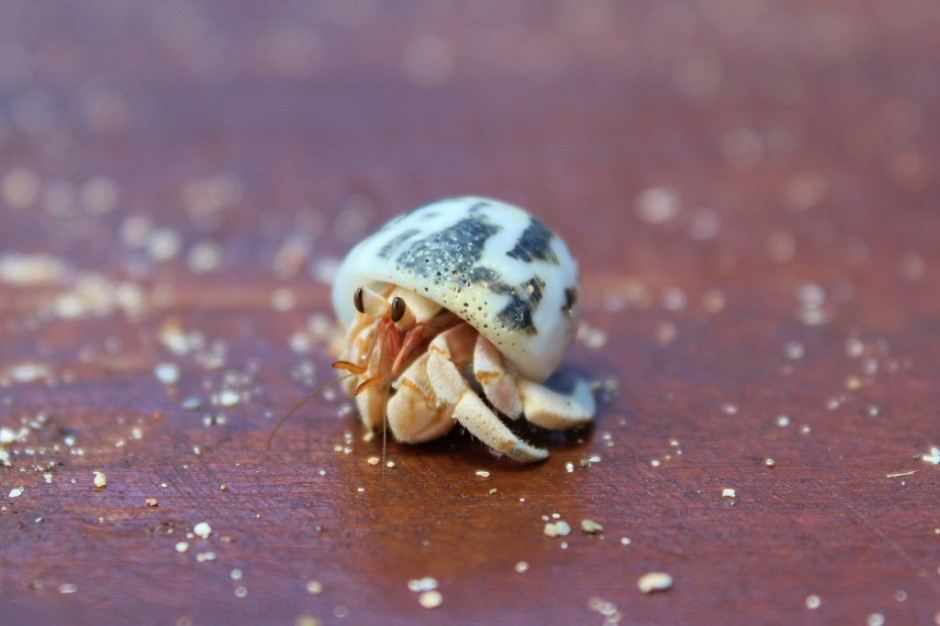 Life on Koh Lanta: Sunsets
Entire days seem to evaporate into thin air and, before we even realize it, the sun starts to set. Lonesome boats passing by and a few small, rocky islands in the distance break up the endless views to the horizon. Quick moving clouds enhance the colorful display as the sun sinks into the ocean.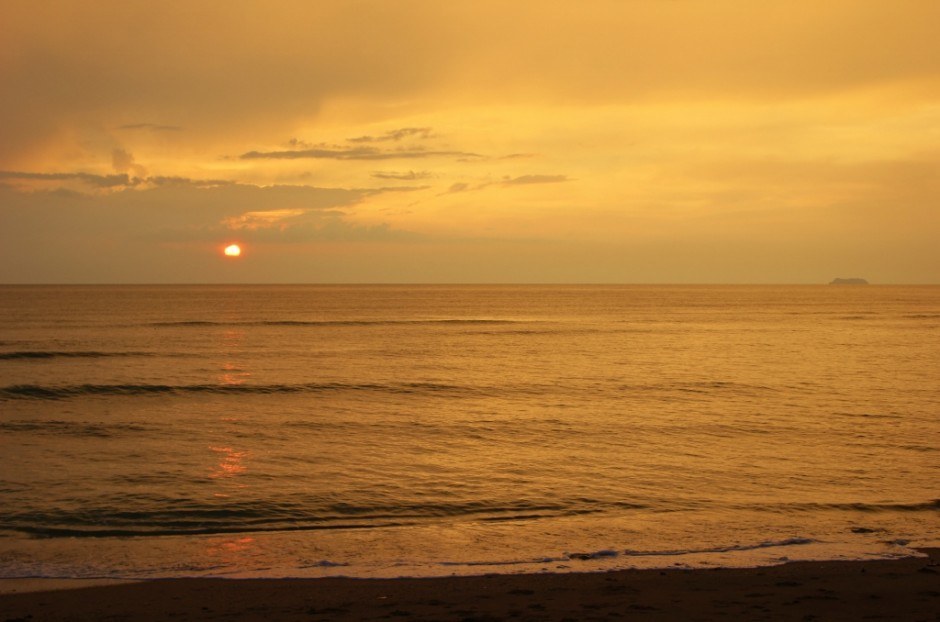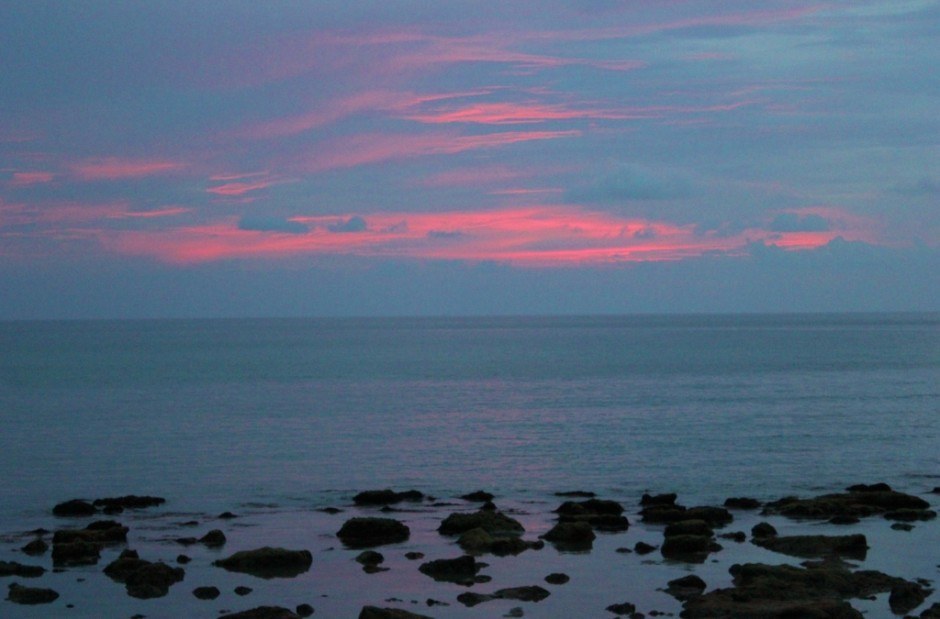 We want to know: Could you settle in to the slow pace of life on Koh Lanta? Tell us in the comments!
Pin it!