Hey there! Welcome to JetSetting Fools! You will find our best travel tips for destinations worldwide. Some of the links on this site are Affiliate Links and if you use them to make a purchase, we may earn a small commission. For more information, read our Disclosure Policy.
---
Sydney Road has long been the main thoroughfare in Brunswick and it is lined with shops, eateries, government buildings and churches. Gentrification of the area has spurred the remodeling of historic hotels (which are pubs) and the adaptive reuse of many of the buildings along Sydney Road. The diverse culture of the area brings an assortment of cuisine. The street is also home to many second-hand and vintage shops that could easily provide hours of entertainment. But, it's the many pubs along the street that make a Sydney Road pub crawl so enticing.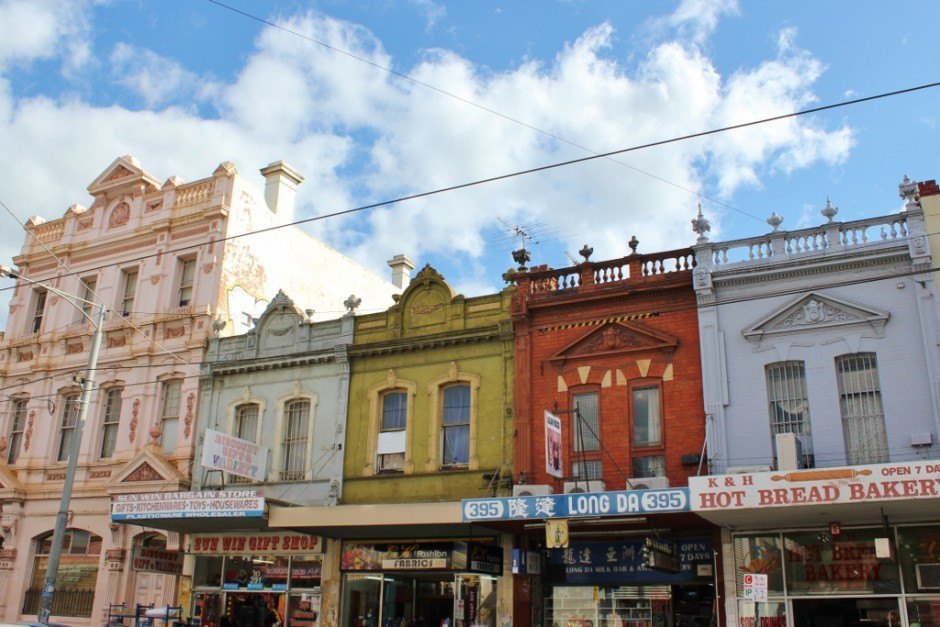 Being the beer lovers that we are, our stay in Melbourne wouldn't have been complete without a Sydney Road pub crawl in Brunswick. The neighborhood is further from the CBD than other inner suburbs (like Fitzroy), which put it out of walking distance from the city, but easily accessible via tram or train. We opted for the train (Upfield Line) and, disembarking at Jewell, we worked our way up Sydney Road, visiting four pubs along the way before catching the train back at Anstey. We immediately noticed a few things most bars along this stretch have in common: local beer on tap, neighborhood vibe, live music, trivia nights and beer gardens. We may have found our utopia.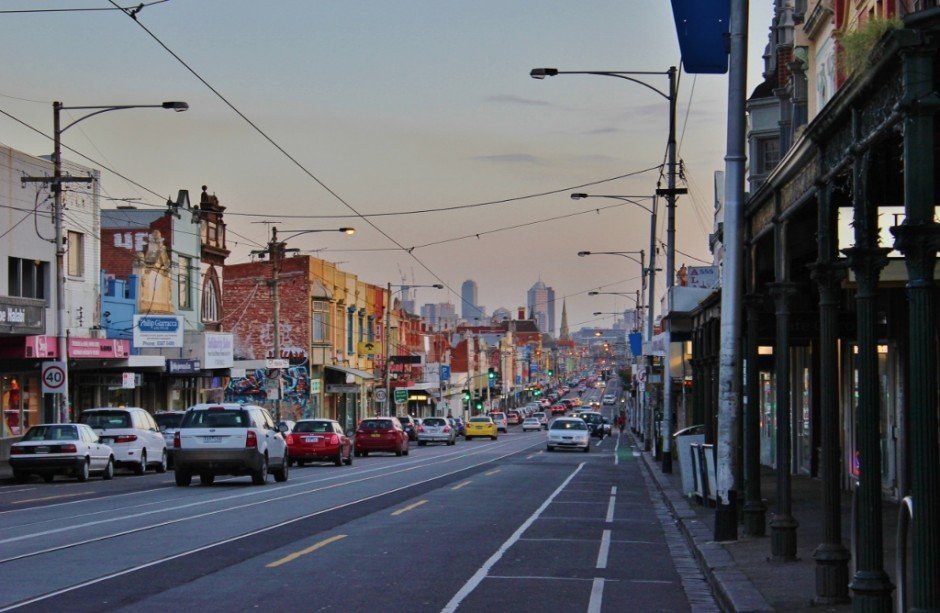 Sydney Road Pub Crawl: 4 Pubs
163A Sydney Road, Brunswick
Dating back to 1854, it was one of the first pubs on Sydney Road. With beautiful weather, the front was opened to the sidewalk making our seat at the bar feel more like we were on a patio. With several local beers to choose from the friendly bartender let us a sample a few before choosing pints of 4 Pines Pale Ale.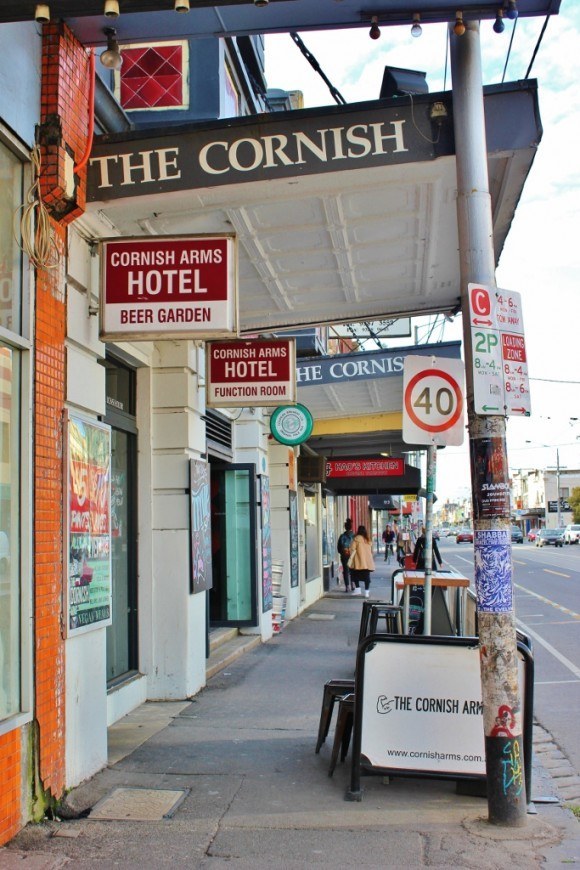 420 Sydney Road, Brunswick
Residing in what once was the General Post Office, the bar is named in honor of the world's first stamp. The open space, couches and wood burning fireplaces made it feel as casual as a friend's living room. We each got a schooner of Little Creatures Pale Ale, our favorite Australian beer, and relaxed in the comfortable atmosphere.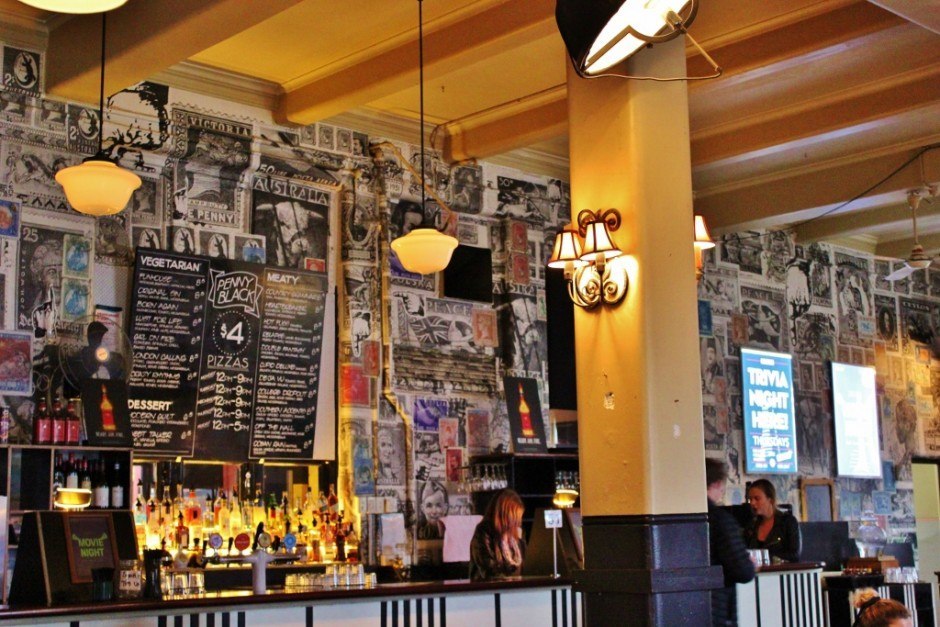 581 Sydney Road, Brunswick
Our prior research of the bar scene on Sydney Road hadn't included this place, but as we walked by, the interior exposed brick walls and low lighting drew us in. The intimate space was cozy and a light scent of spices hung in the air, urging me to switch up my order from beer to a glass of mulled wine.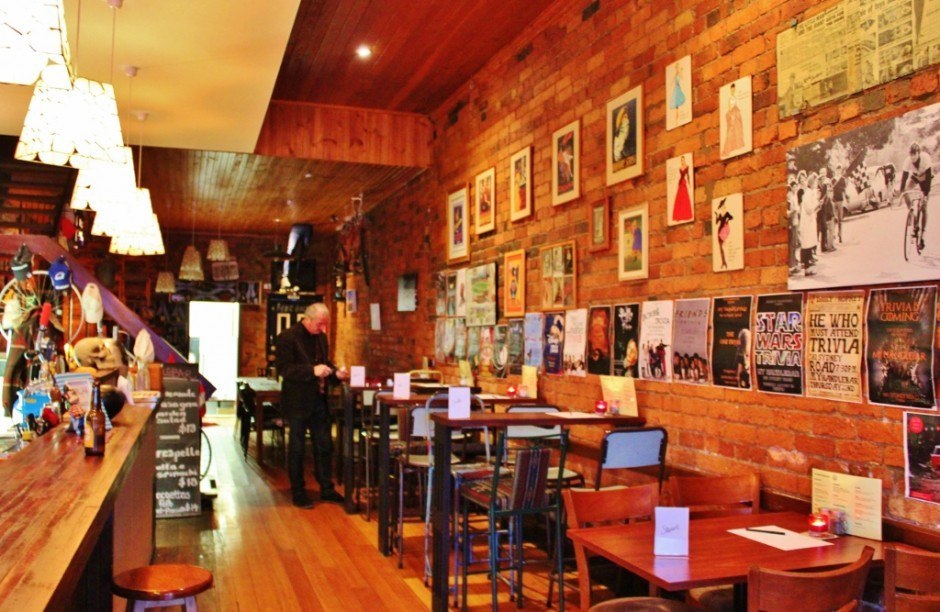 681 Sydney Road, Brunswick
Claiming to be Brunswick's longest standing pub, it certainly retains the look of a pub from the past. They aren't, however, behind the times regarding taste in beer, offering a lengthy list of local craft brews. Despite the plethora of choice, we ended our short crawl with a Little Creatures Pale Ale.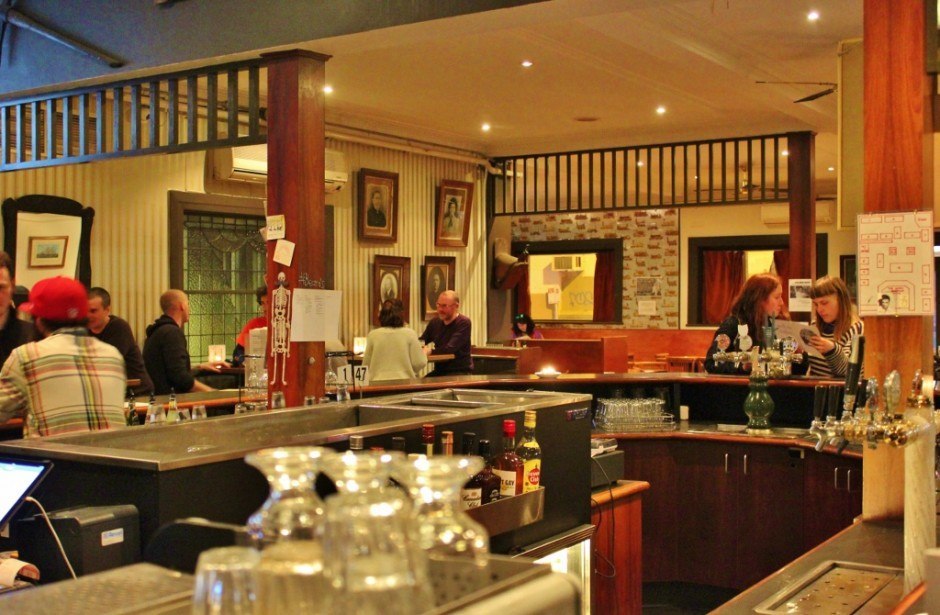 Read about our Fitzroy Pub Crawl and Politician Pub Crawl
We want to know: Have you done a Sydney Road pub crawl? Which bars did you go to? Do you have a favorite pub on Sydney Road or in Brunswick? Tell us about it in the comments!
Pin it!