Hey there! Welcome to JetSetting Fools! You will find our best travel tips for destinations worldwide. Some of the links on this site are Affiliate Links and if you use them to make a purchase, we may earn a small commission. For more information, read our Disclosure Policy.
---
Searching for the perfect present? One that is both practical and loved by the recipient? A present that a traveler will truly appreciate? We are here to help! As full-time travelers (on the road and in the air since 2014), we are tuned into what travelers need and want. On our list of useful travel gifts, you will surely find the perfect present!
Useful Travel Gifts
There are some items that every traveler needs – like luggage, gear, lodging – and then there are some things that travelers want, which make the experience of travel so much better. To help you find the ideal gift for your traveler, we have included both kinds of presents in our Useful Travel Gifts Guide.
Useful Travel Gifts every traveler will love
We sorted our list of Useful Travel Gifts into categories: Packing, Tech, Clothing, Toiletries, Items for an Upcoming Trip and – the very best travel gift of all – the Gift of Travel.
Gifts for Packing
#1 Luggage
Having something to pack clothes in is essential for every traveler…and there are ample choices when it comes to luggage! We use backpacks (I carry a Lowe Alpine and Kris carries an Osprey; although, we don't consider ourselves backpackers) because it keeps our hands free when we are (inevitably) rushing through an airport or to catch a train. However, I have to admit that I envy those traveling with sleek, hardside spinner suitcases.
Start your search at The Luggage Guy, which features a variety of name brand luggage sets (including Tommy Bahama, Nine West and Timberland). Not certain which to buy? Go for The Luggage Guy gift card.


#2 Passport holder
While not 100% necessary, having a passport holder helps protect a traveler's most precious travel document. I like the simple and classy leather passport covers, but you can add a special touch by giving your traveler a personalized passport holder.
#3 Document organizer
I don't know what I would do without my document organizer! I keep everything nice and tidy…and zipped up!

#4 Anti-Theft Day Pack
Pickpockets and thieves prey on travelers. What better time to snatch a wallet than while the person is oohing and awing over the sights in a crowded city? But an anti-theft travel bag stops sticky fingers from grabbing what doesn't belong to them. My Timbuk2 messenger bag has anti-theft measures (inside zippered pockets), but Travelon makes a full line of anti-theft purses and bags. Another way we keep our wallets out of reach from thieves is by using a money belt and bra stash.
#5 Packing Cubes
When we purchased our Eagle Creek packing cubes, we thought they were an unnecessary splurge…now we cannot imagine traveling without them! Not only do they help to organize, but they also compress – meaning we can pack more clothes without taking up more space. We own many products from the line – in addition to Pack-It Specter Cubes, we also use Pack-It Specter Compression Cubes, Pack-It Compression Sacs and Pack-It Original Cubes. These packing superstars are lightweight space-savers that every traveler must have!
#6 Luggage Tag
A luggage tag helps to easily identify luggage – when it is rolling off the conveyor belt at luggage claim…or more importantly, if it gets misplaced by an airline or hotel staff. That is why it is essential to have a tag securely attached to the luggage, like a TUFFTAAG travel ID bag tag.

Want to know what I pack for full-time travel? It's not much more than what I would pack for a one-week vacation! Check out My Packing List for World Travel.
---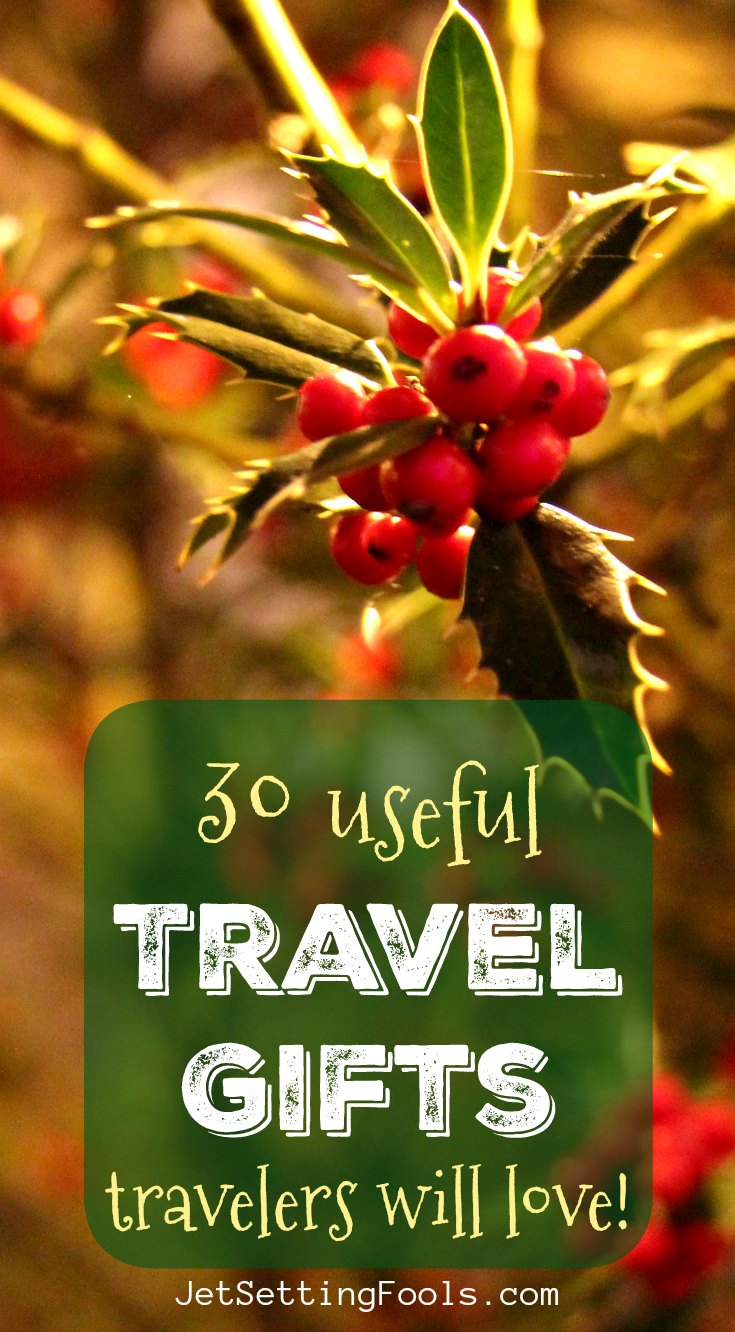 Tech Gifts
#7 Camera
For many travelers, capturing the sights and precious moments of a trip in photographs is as important as the trip itself…but with what camera? For budding photographers, the Canon Rebel Kit is a great place to start as it comes with heaps of accessories. The Rebel t6 DSLR comes with an 18-135mm lens (the everyday lens we use!) and is packed with features to create amazing photos – plus, it's wifi enabled to share pictures in real-time.
Tip: If you are looking for something a little less expensive and more compact that still takes fantastic photos, consider a Canon Powershot. It's slim enough to fit into a pocket and still takes great pics!
#8 iPad Mini
The entire idea behind the iPad mini is portability. The iPad Mini 4 weighs just a little more than half a pound. Kris uses his iPad Mini as an everyday device – researching cities, saving photos, sharing on social media and staying in touch with family and friends via FaceTime and emails.
#9 Garmin
If you are searching for a gift for an outdoorsy traveler, a Garmin Fenix 5 GPS watch might be what you are looking for! The high-tech, durable wrist watch is made for the adventurer and includes features like navigation tools, connectivity and a long-lasting battery. We don't personally own one of these hot gadgets, but we definitely see the appeal!
#10 Portable Charger
With full days of sightseeing, picture-taking, social-media-sharing and Google map-checking, mobile devices will surely need a mid-day boost – and that's where the Anker PowerCore 10000 comes in. The small, lightweight, portable battery-booster can recharge phones, iPods and iPads on the go, so the device stays charged and ready-to-use.
#11 Waterproof phone case
Some of the best vacation moments are spent in the water – splashing in a pool, going head-first down a water slide, boating on a lake or snorkeling in the sea – and water is the worst place for electronic devices. Enter: JOTO Cellphone Dry Bag. Not only is the waterproof case ideal for stowing handheld devices (plus money and credit cards!), but it's clear, making it possible to take photos while in the water.
#12 Travel Adapter
For international travelers, a travel adapter is a necessity! There is no worldwide standard for power outlets, so a universal travel adapter is the way to go. Most travel adapters now come standard with USB ports, which makes it easier to charge multiple devices at one time.
---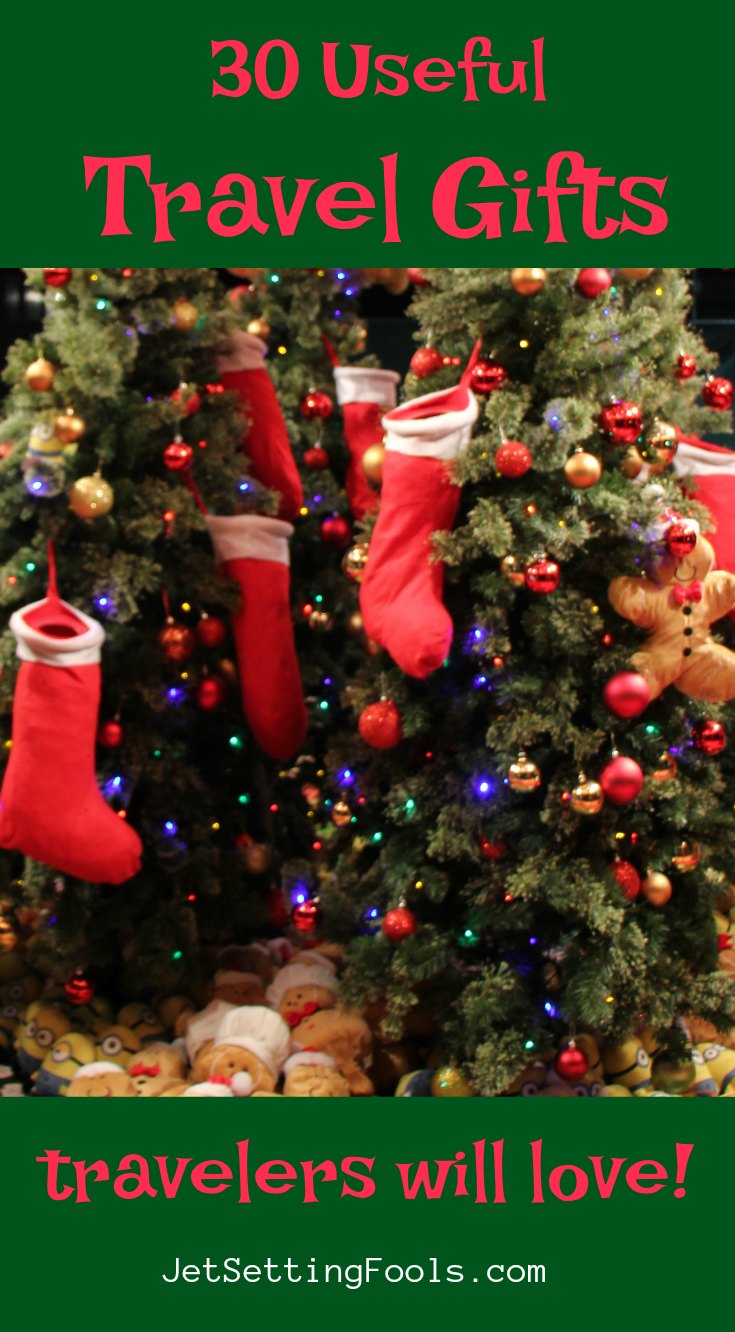 Clothing Gifts
#13 Columbia Apparel
We have long been fans of Columbia apparel. They have a range of tough-tested gear that is both stylish and functional – as well comfortable. Looking for a deal? Try the Columbia Discount Outlet store!
#14 Mountain Hardware Outdoor Apparel
Kris owns a pair of Mountain Hardware pants that have seen some miles, yet hardly show any wear at all. The gear at Mountain Hardware is top-quality and made for the outdoors. In addition to apparel (which they have for women, too!), they also make durable equipment for camping and backpacking.
#15 REI
Before we left the States in 2014, we spent a lot of time at REI. We researched products, tried on clothes, filled backpacks with weights and walked around the store…and made a ton of purchases. But, before we bought anything, we joined the co-op. As members, we earned dividends on the items we purchased, we were invited to attend special sales events and they kept an organized list of our purchases, so if we ever needed to return an item it was super simple. What goes great with an REI membership? REI Gift Cards, of course!
#16 Compression Socks
Airplane travel – especially long-haul flights – can take a toll on your body, especially on blood circulation. Passengers often notice their feet and legs are swollen after a long flight – and some travelers have developed blood clots after being in the air. Compression socks (as unattractive as they may be) aid in keeping blood circulating properly to reduce the risk of swelling and clotting while traveling by air.
#17 Versatile Wrap
The wrap I carry with me is the most versatile item in my backpack. I have used it as a wrap (as intended), a scarf, a picnic blanket, a beach towel, a shower towel, a bus seat cover and rolled up as a plane pillow. To wrap it up (pun intended), it makes a fantastic travel gift! Although my wrap was not intended for such uses, this Blanket Scarf is designed to be multi-purpose.

#18 Travel Scarf
The Travel Scarf is a genius invention: it's an infinity scarf with a hidden zippered pocket. So, while it is fashionable to wear and can provide a bit of warmth, it also has a secure spot for a passport, wallet and phone.

#19 Travel Hat
Not only does a travel hat add a bit of panache to a travel wardrobe, it can also be essential for shielding eyes from the sun. Styles vary from sporty ballcaps to explorer Panama hats to wide-brimmed beach wear. Just remember: packability is key!

---
Toiletry Travel Gifts
#20 GoToob
Travelers have been raving about GoToob products for years. The refillable, no-drip, silicon bottles are great for frequent travelers who want to carry their own brand of shampoo, conditioner and body wash with them on their trip.

#21 Toiletry Travel Kit
If you are looking for a gift for a novice traveler, a Toiletry Travel Kit fits the bill! The kit includes 19 grooming necessities – all conveniently packaged in TSA-approved travel-size bottles.

#22 L'Occitane
Spoil your traveler a little with the L'Occitane Luxury Travel Treasures collection. The gift set includes travel-size essentials like shampoo, conditioner, lotion and creams.


#23 Travel-size perfume
While many perfume bottles are within the TSA carry-on limit – and bigger bottles can be stowed in check-on luggage – the bottles themselves are often bulky, unnecessarily taking up room in luggage. And, there is always the risk that a glass bottle could break. Travel-size perfume bottles, however, are ideal – and they make a great gift! An alternative to traveling with liquid perfume is 'soft perfume' which comes in a solid form, guaranteeing it won't spill all over packed clothes!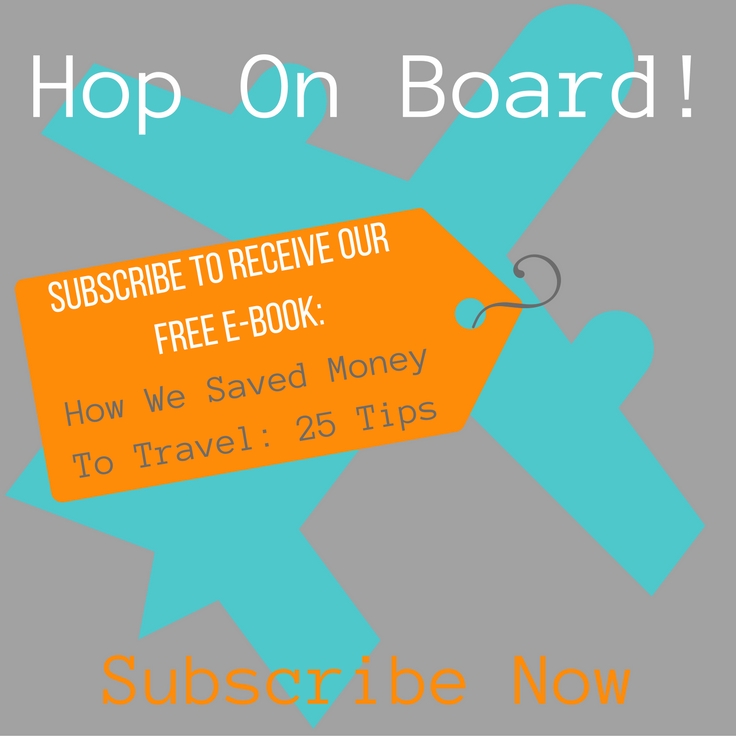 ---
Useful Travel Gifts for an Upcoming Trip
If the traveler you are buying a present for has an upcoming trip planned, these destination-specific travel gift ideas might be exactly what you are looking for:
#24 Guidebooks
Lonely Planet has a collection of guidebooks for travel around the world. The books provide information and advice for destinations on every continent on the planet. The collection of books ranges from multi-country to city-specific. They also have eBooks, language books and books for kids – as well as an entire series of books that can be given as gifts to inspire travel.
Tip: Looking for something different? We also like Rick Steves' guidebooks, but his collection is limited to Europe!
#25 CityPASS
If the traveler your shopping for is planning a trip to a big city in America, a CityPASS would make a great gift! The card allows entry into each city's top sights – with other perks, too! The cities where you can use CityPASS are: Atlanta, Boston, Chicago, Dallas, Houston, New York City, Philadelphia, San Francisco, Seattle, Southern California, Tampa Bay – and Toronto, Canada. Save up to 50% on combined prices for admission to must-see attractions! Shop Now at CityPASS.com!
#26 Travel Experiences with Viator
Viator is a one-stop-shop for booking activities worldwide, offering more than 60,000 travel experiences. You can book these experiences in advance, which makes them fabulous travel gifts. From watching a Moulin Rouge show in Paris to walking with wild kangaroos while visiting Sydney, Viator has a range of activities that any traveler would love!
#27 Travelex Money Card
The Travelex Money Card is a pre-paid credit card (MasterCard) that is loaded with foreign currency…it's like a gift card for traveling abroad! Even better, multiple currencies can be loaded onto a single card – and reloaded online – which means the traveler can visit multiple countries without having to worry about converting money at each destination.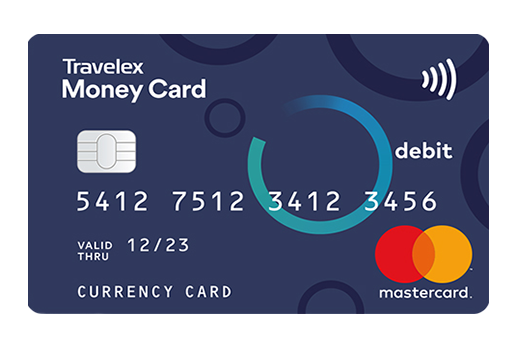 #28 Rosetta Stone
Before traveling to a foreign country, we like to learn the some of the key phrases in that country's language. Rosetta Stone offers interactive software for 24 languages to help travelers learn more than just a few words and phrases. In fact, for those who want a continued online education of a specific language, Rosetta Stone offers year-long memberships. Give the Gift of Language: Rosetta Stone starting at $20/month!
#29 Priority Pass
Membership with Priority Pass means VIP access to more than 1,000 airport lounges in cities around the world, which is a nice slice of luxury for frequent travelers. There are three levels of membership to choose from: Standard, Standard Plus and Prestige.
---
#30 Give the Gift of Travel
Planning a trip with (or for!) someone is the greatest and most memorable travel gift ever! My mom gifted me my first European trip as a college graduation present – and years later, we still reminisce about our epic vacation abroad.
Plan a Trip on your own
Booking a vacation for someone else is a lot of work, but well worth the effort. There are various details you will need to sort, like flights, accommodation and activities. No need to stress: we give our best tips on booking flights, finding the perfect place to stay and more on our Travel Planning Page.
Plan a trip with a trusted tour company
While it can be rewarding to plan a trip on your own, sometimes it is best to leave the nitty-gritty details to a professional – because there are a ton of details to consider, especially when planning a trip as a gift. Tour companies to the rescue! For solo travelers and small travel groups who want to travel by tour, the key is finding the right travel company for the trip. Go to our Organzied Tour resources page to find out more about booking a trip with a tour company.
Whether you book a trip on your own or use a travel company, don't forget about Travel Insurance!
Need inspiration on where to go? Take a look at our Travel Guides page to check out the awesome countries we've visited – and our recommendations for what to do in each destination.
---
Need more travel gift ideas? Check out our list of 16 Unique Travel Gifts — or get inspired with our complete list of partners for all things travel related! From gear to gifts to tours to trips, we've highlighted the top companies in the industry. Looking for Black Friday and Cyber Monday deals? We've highlighted travel deals just for the weekend! Click here for the list!

Like what you're reading? Join the journey!
Subscribe to JetSetting Fools and get new blog posts and our quarterly newsletter direct to your inbox:

Pin it! See all of our travel pins on our JetSetting Fools Pinterest Board.