Hey there! Welcome to JetSetting Fools! You will find our best travel tips for destinations worldwide. Some of the links on this site are Affiliate Links and if you use them to make a purchase, we may earn a small commission. For more information, read our Disclosure Policy.
---
Heading into our year-long journey around the world, we knew balancing our budget with our experience was going to be one of the most difficult elements of the trip. Without an income, we've set a tight budget of $100 per day for both of us combined, which includes lodging, food, drinks, local transportation, entertainment and miscellaneous fees. We started off a little shaky, but have come a long way and even after being in Europe for two months – and having friends join us along the way – we are still trending under budget overall. Below is a breakdown of our total budget after 9 months of travel, by category, with recaps of the last three month.
Previous budget recaps:
Budget After 9 Months of Travel:
Lodging
Total: $12,245.50 / Average Daily: $44.20
Somewhat of a surprise to us, our lodging since leaving Southeast Asia has been affordable. We aim to not spend more than $50 a night and have scored some fantastic budget stays with Airbnb in Cape Town ($32/night), Lisbon ($38.50/night) and Lecce ($36.50/night). Our stay in Flic en Flac, Mauritius ($52.50/night) was only slightly higher than our target and we were living just steps from the sand on an island paradise. Even though we split our housing three ways when Lowercase traveled with us, splurging was required for our short stays in Barcelona ($54.50/night) over Christmas and Madrid ($56/night) for New Year's Eve.
Food
Total: $6033.30 / Average Daily: $21.78
Despite our increase in eating out during the time we had friends visiting, we are still trending at just slightly more than $3.50 per meal (3 meals per day for two people) when averaged out over the entire trip. Knowing that we would be eating out on a regular basis with our friends, we didn't eat out once in Lisbon and only spent $197 total on food in the two weeks we were there. On the other hand, in the 12 days we spent in Spain with Lowercase, we spent a whopping $572 on eating out. But sampling the tapa scene in Barcelona, Seville and Madrid was one of the highlights of our visit. So worth it.
Even though we found the food – and almost everything – to be affordable in Cape Town, we only ate out for a proper meal once, dining with fellow travelers we had met on Mauritius. Our last-minute, traditional Thanksgiving Day meal only cost $20 and fed us for 6 meals.
On Mauritius, we had an actual kitchen with a true supermarket within walking distance from our place. After not cooking for more than two months in SE Asia, I was ready to get back in the kitchen, which worked really well for our budget.
Drinks
Total: $3,634.25 / Average Daily: $13.12
Our average amount spent on drinks has been relatively steady, but has inched up since our arrival in Europe and – again – we have to account for the 'visiting friends' factor. In anticipation of The Noels visiting, we took it easy leading up to (and since) their five day stay in Lecce. During the five days, (even with Noel picking up the tab way too many times) we spent $289.50 on drinks, while the other 25 days in Lecce we only spent a combined total of $146.25 consuming adult beverages. Again, we don't consider this to be a blemish on our budget. We loved going out in Lecce and being able to do so with our friends has quickly become one of our favorite memories of our journey.
On Mauritius, we were actually surprised to find a severe lack of beachfront bars, which substantially aided in our low spending. The evening entertainment was the setting sun, so we would grab a few beers from the corner market and watch from our rooftop or right on the beach at a much more affordable cost.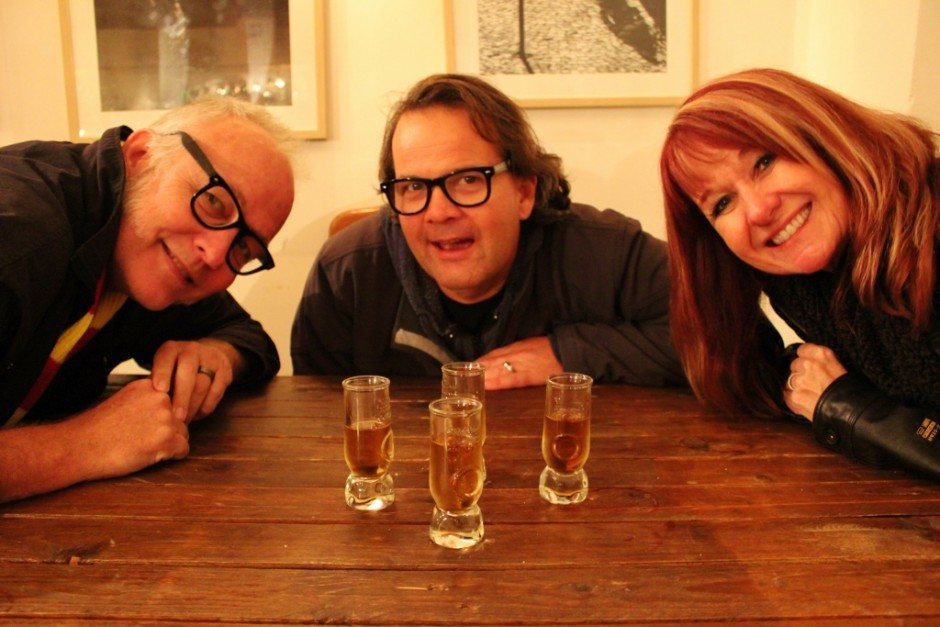 Transportation
Total: $2234.90 / Average Daily: $8.06
This one continues to baffle me. In the last three months we've nearly worn the tread off our shoes, yet public transportation still accounts for nearly 8% of our overall daily average. Our biggest offender is wimping out and taking cabs to and from the airport on travel days, rather than public transportation (on top of which, when in Lisbon, we were treated to the "scenic route" and ended up paying double – $36 – what we should have for the short ride).
On Mauritius, the town of Flic en Flac is an hour away from the airport on the opposite side of the island. Our hosts graciously provided the transport at a discounted price (compared to a taxi), but it was still a significant cost at $45 each way. We also splurged while on the island and hired a private car to take us on a tour of the interior of Mauritius, which cost a hefty $80.
However, we used public transportation extensively in Cape Town and found the buses to be clean, efficient and cheap. The train in Cape Town, not so clean or efficient, was also a steal with rides as low as 60 cents.
Entertainment
Total: $1518.25 / Average Daily: $5.48
After our increased spending on entertainment in Southeast Asia, we had anticipated giving this category a break going forward. However, with unique opportunities on Mauritius and in Cape Town – and the overall affordability of both places – we let ourselves indulge a bit more.  Fearing that our trip to Mauritius might be a once-in-a-lifetime event, we didn't want to miss any sightseeing opportunities. Our adventure swimming with the dolphins (which also included lunch, drinks and snorkeling) cost $113 total for both of us, but it was something we would do again in a heartbeat.
While we were generally impressed with how inexpensive Cape Town was, the "Must Do" cable car to the top of Table Mountain was slightly pricey, costing about $20 each. But, since we were paying so little for accommodations, food/drink and public transportation, we allowed ourselves a few more entertainment opportunities while in Cape Town, like the wine bus tour, the Cape Town Beer Festival and visiting the penguins in Simon's Town.
Since arriving in Europe, we have weaned spending on entertainment down to almost nil. Our expenditures include small fees for museums and other entrance costs, but the cities we've visited so far have plenty of free options and there is really so much to see just by walking around that we haven't had to spend much money on 'entertainment.'
Overall
Total: $26,283.95 / Average Daily: $94.89
After traveling for nine months – 277 days, to be exact – we are ecstatic that we are actually under budget. Although we are only talking about $5 under our daily average goal, the total difference over nine months between being at $100 a day or $95 a day adds up to $1385. With that amount, we can afford another two week stay in Lisbon or Cape Town or even on Mauritius! (Drop that $5 daily Starbucks and, BOOM, you have a vacation!)
Our initial worries of balancing budget to experience have faded. Our priorities have been reshuffled and we've clearly defined wants versus needs. After keeping a budget for 9 months of travel, we are aware now, more than ever, of money mathematics. We make decisions by taking into account all the available information – and apply that process for everything we spend money on – from choosing accommodations to deciding where and when to eat out to what we will spend on activities and whether or not to hop in a cab or huff it. While we are still relatively new at this, we've proven to ourselves that we can travel on a budget with all the rewards and experiences that traveling offers. And we intend to continue to travel for as long as we can.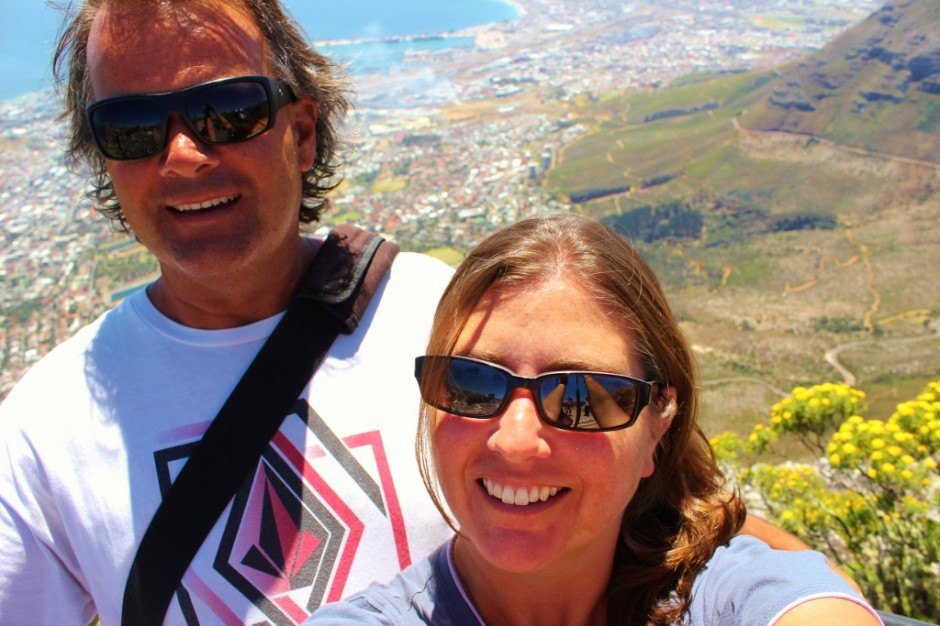 The numbers geek in me couldn't resist looking at the numbers by country for the last three months:
Mauritius: Days: 13 | Total Spent: $1,223 | Daily Average: $94.08
South Africa: Days: 16 | Total Spent: $1,180.50 | Daily Average: $73.78
Portugal: Days: 16 | Total Spent: $1,067.25 | Daily Average: $66.70
Spain: Days: 13 | Total Spent: $1,646.25 | Daily Average: $126.63
Italy: Days 29 | Total Spent: $2383.50 | Daily Average: $82.19
We want to know: Have you ever traveled on a budget? Did you set a daily spending limit or overall trip limit? How did you track it?
We love to hear from you! Please leave your comments below and use the social media and email buttons to share with you friends! 
Pin it!