Hey there! Welcome to JetSetting Fools! You will find our best travel tips for destinations worldwide. Some of the links on this site are Affiliate Links and if you use them to make a purchase, we may earn a small commission. For more information, read our Disclosure Policy.
---
We didn't even have both feet off the bus and we were already absolutely infatuated with romantic Rovinj, Croatia. Seriously, it happened that fast. We walk around with giddy grins on our faces, like teenagers in love. We're simply infatuated with the charming town – and I'm pretty sure our crush will turn into a deep, long-lasting love.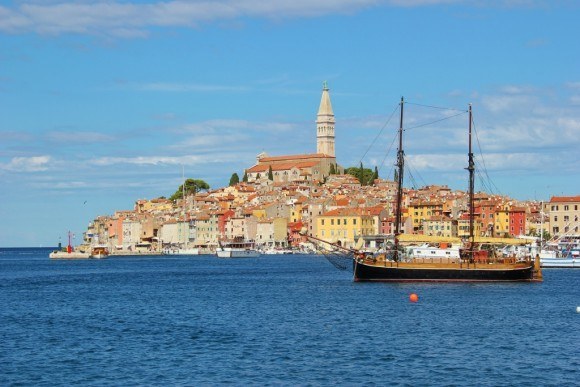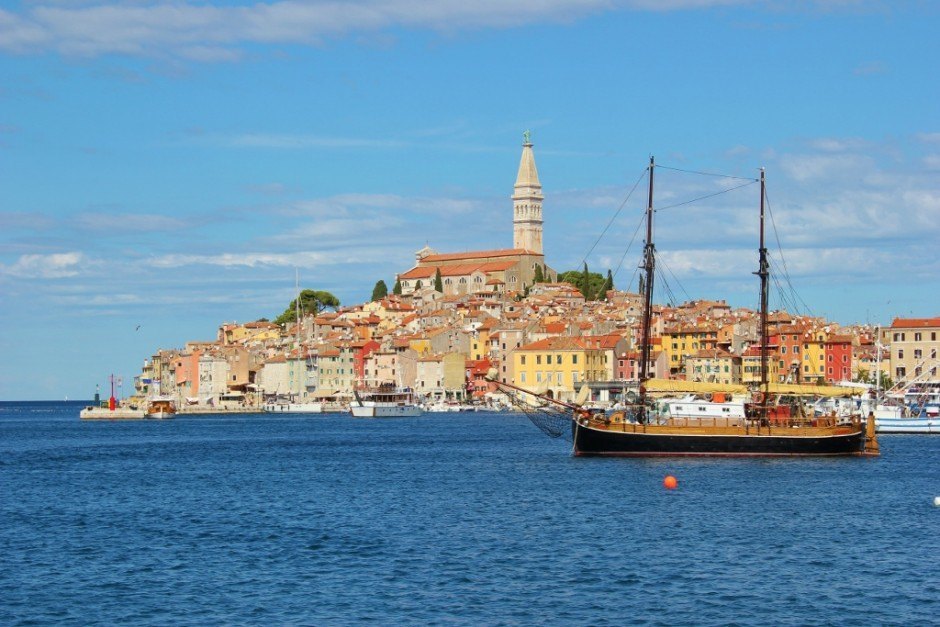 Located on the western coast of the Istrian Peninsula, which hangs like a tear drop from Slovenia, the old town of Rovinj protrudes into the Adriatic Sea. Laundry hanging on lines crisscross the narrow space between the pastel pink, yellow and stone buildings.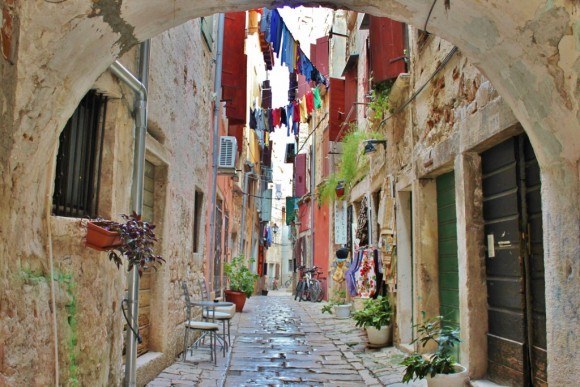 The walkways, polished by millions of footsteps, weave through the dense space. Those going uphill surely lead to St. Euphemia Church, the highest point in Rovinj, Croatia; the ones downhill end at the sea.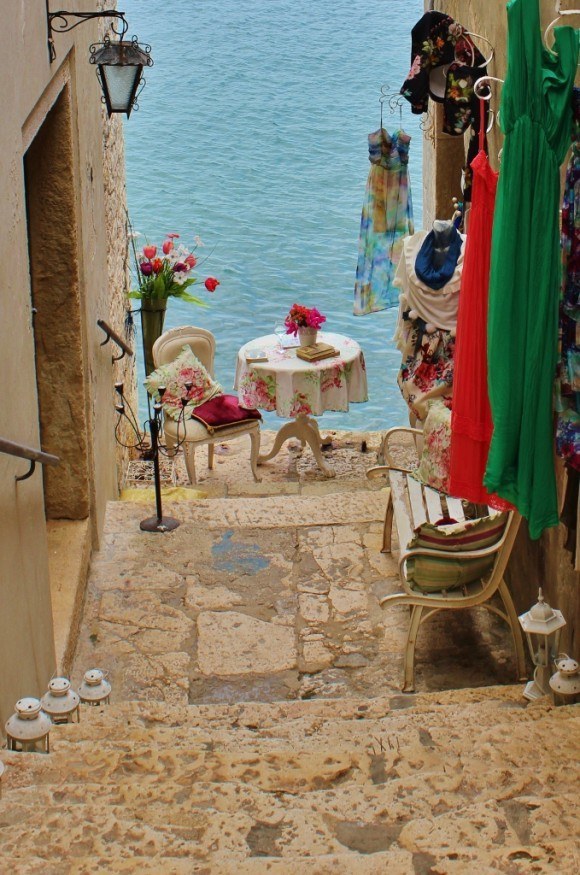 The early autumn days are still warm enough for a swim, but the beaches in Rovinj, Croatia are rock, not sand, and there is no 'easing in.' Instead, we dive, head first, from the rocky edge into the deep, azure sea.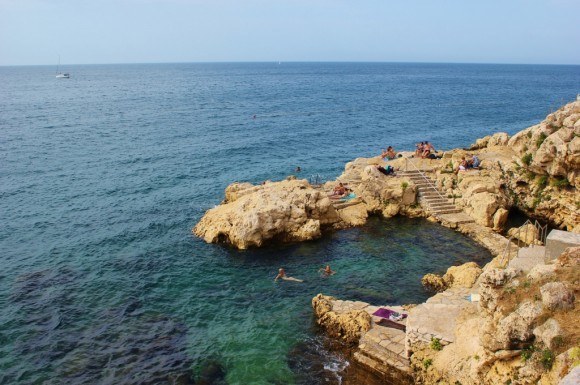 With the sun shining through the water, we can clearly see our toes; five feet deeper, we can see schools of fish as plain as if we were looking at them in a glass aquarium. We can taste the salty water on our lips and feel it making us more buoyant. With minimal effort, we bob in the Adriatic Sea and look toward the old town in awe, smiling like two love-struck fools.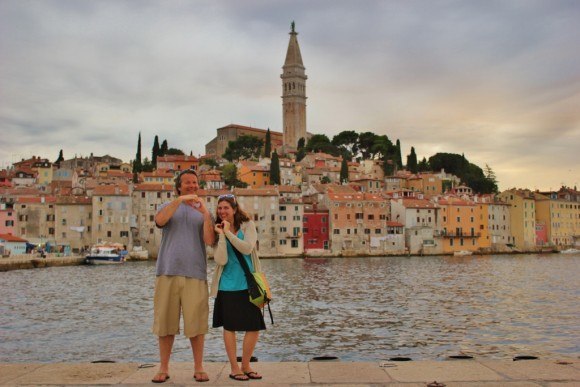 We want to know: Have you been to Rovinj, Croatia? Have you ever instantly fallen in love with a city or place? Tell us where in the comments below!
Pin it!